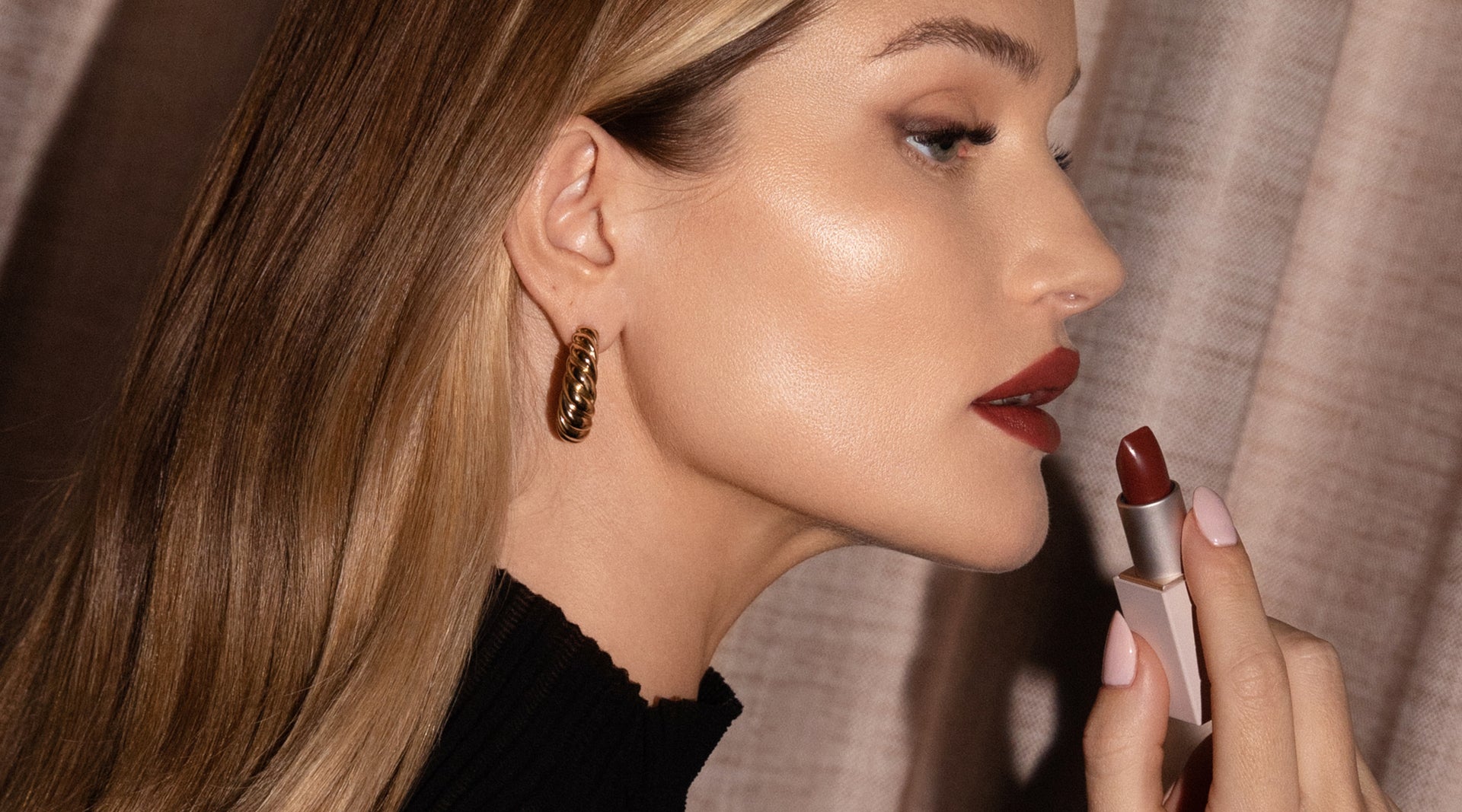 Rosie's Favorite Lipstick Shades for Day & Night
Rhw-shortlist
Rosie Huntington-Whiteley is no stranger to the power of lipstick. After years in the makeup chair, in front of the camera and after founding Rose Inc one query she gets time and again is about her favorite go-to shades of lipstick. Not only has Rosie honed in on the timeless hues she likes best, she's also full of masterful application tips.
In the videos below, she shares her current secret weapon: Rose Inc Satin Lip Color Refillable Lipstick. The bullet's sharp, flat edge is intentional for precision — RHW wanted it that way to make it simple to define and line the edge of the lips — but it's also easy to create a softer result. "I like a bit more of a lived-in, undone lipstick look," she explains. Using her fingers to press the color into her lips (once it's fully applied) helps her create this effect. "I find that it gives you a little bit more of a natural finish," she says. 
As for colors, she explains below that the go-to shades she's loving right now are Poetic (for day) and Poised (for night) — but we'll let her explain. Press play for the full breakdown.  
Rosie's Favorite Day Lipstick Shade
---
---
Rosie's Favorite Night Lipstick Shade
---
---