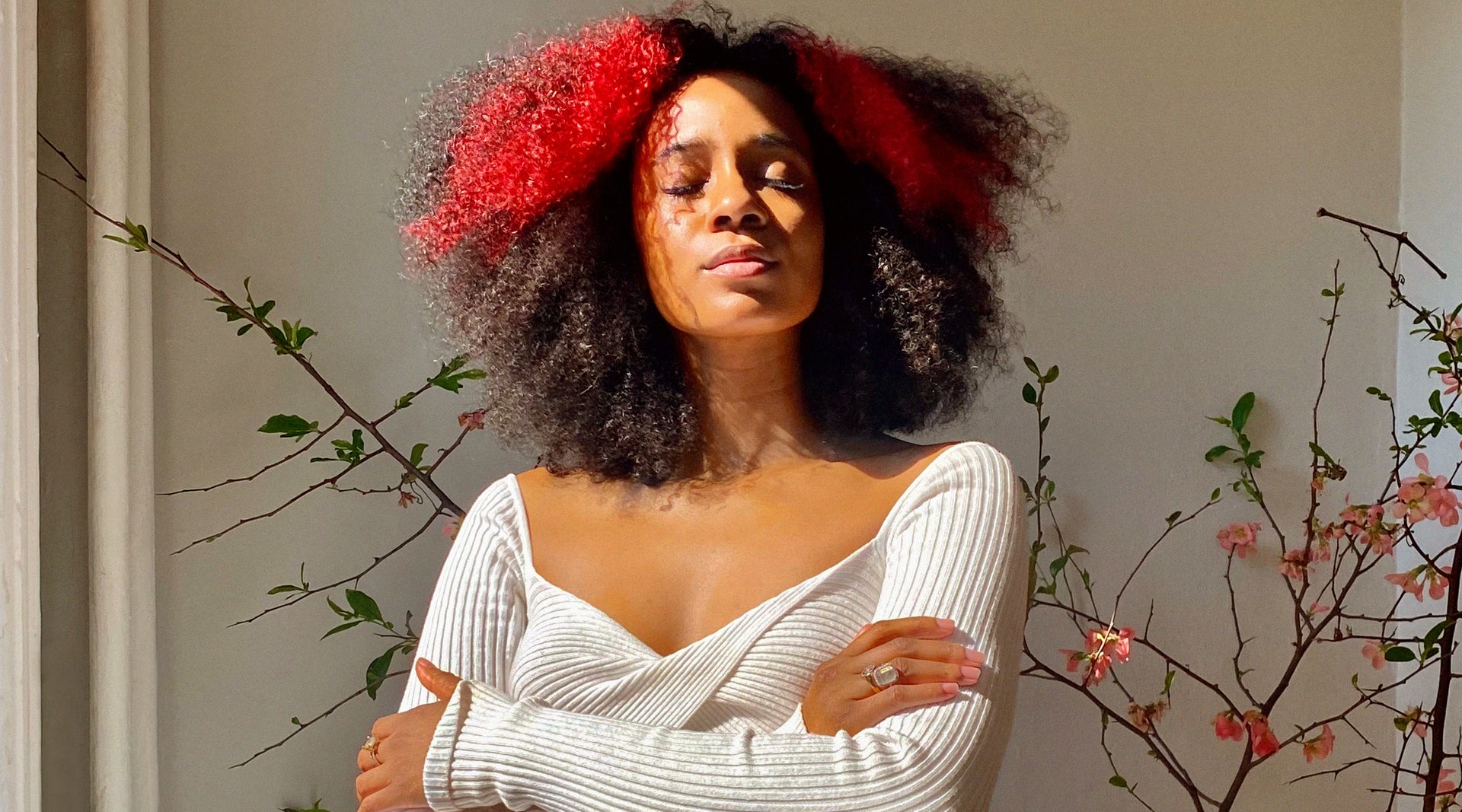 Vogue Editor Naomi Elizée Talks Clean Beauty & Prioritizing Healing
Profile
"I love being able to provide opportunities to younger designers and those who might feel left out of fashion," says Vogue fashion editor Naomi Elizée. "This industry can feel exclusive at times, but I like to think that I can help to bridge that gap." Beyond her work at Vogue, the NYC-based editor also applies this philosophy to her podcast, So What Do You Do Again? She dedicates the show to highlighting the journeys of women of color in fashion, in hopes of inspiring others who might want to break into the industry one day. 
Elizée credits her love for fashion to watching her family get ready for extravagant Haitian parties while growing up in Florida. She recalls watching her sisters mix and match their outfits while helping her mother pick out items to wear. "Sometimes she'd let me try on her heels, too," she recalls. "Overall, I just loved seeing how the effort they put into their outfits affected their overall confidence. It taught me that the way you dress can make you carry yourself in a whole different manner." 
These days, self-care is a top priority for Elizée. It tends to come in the form of therapy, working out and prioritizing a clean beauty routine. "I just got tired of trying different things that weren't working for my skin," she says of what initially inspired this approach. "And also with the passing of my parents, I realized that I really want to put in the work to take care of myself both internally and externally."
Below, Elizée goes into detail about her earliest beauty memories, her go-to wellness rituals and how bright makeup is currently bringing her joy.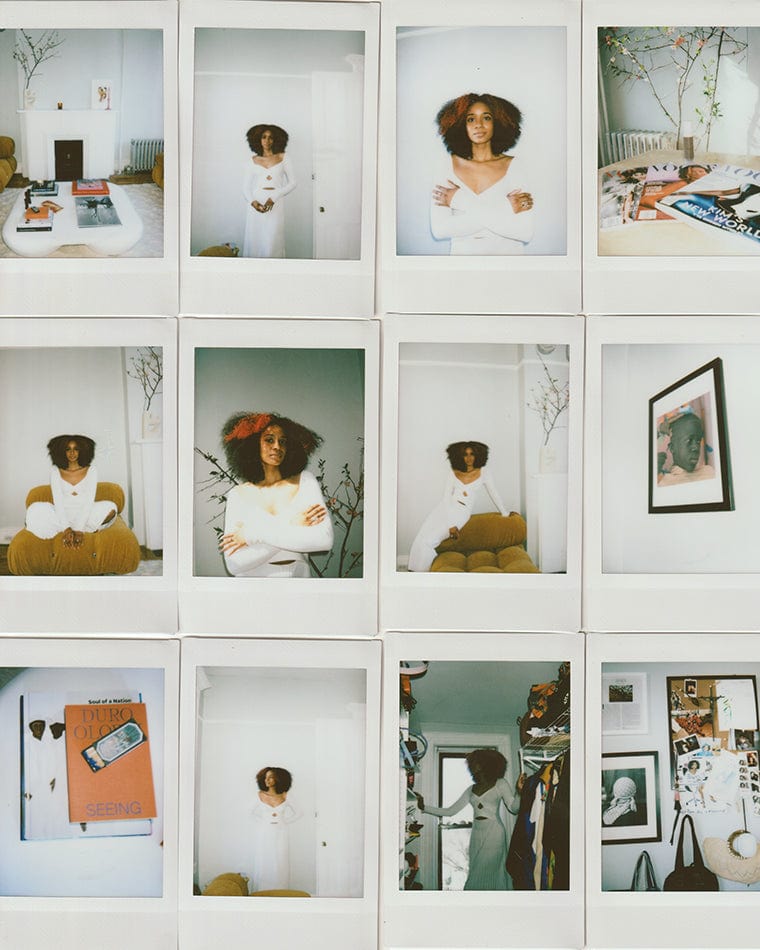 RI:

As a Vogue editor who's part of the fashion conversation, who would you say were your biggest influences growing up?

NE:

I would definitely say both of my sisters. I was always obsessed with them and always wanted to look like them and be like them. I remember even stealing their usernames. I would constantly look at what they were wearing and what they were putting on their faces. Aside from them, I was definitely heavily inspired by Aaliyah. I was way too young to be singing 'Rock the Boat' though. My sisters would always be like, 'relax, you don't even know what this is about.' But yeah I loved her. I loved how she merged a feminine and tomboy vibe.

RI:

What are some of your earliest beauty memories?

NE:

I saw my sisters slick their hair back one day and then I wanted my hair to look like that, too. I didn't know how to do it, so I ended up cutting off all the flyaways instead of using a brush to slick it back. They were in shock when they saw me. Also, for my 10th birthday, I was gifted a makeup kit. My older cousins did my makeup and my hair. I remember just feeling so pretty and excited to wear something so different. 

RI:

What's inspiring you beauty-wise today?

NE:

It was so hard finding my shade and what type of product to use on my skin. It was a lot of trial and error. 2000s makeup was bold and full of pigments. I was a Maybelline girl as a pre-teen. And then going into high school I transitioned into using Mac because I saved up my allowance and was able to afford it. 
RI:

What is something about yourself that you've learned to love over time?

NE:

I think I've come to love my Virgo tendencies. I used to really be hard on myself. So I've learned to be kinder to myself, to take a step back and be more patient when I'm feeling self-critical. 

RI:

You've accomplished so many incredible things thus far. What would you say has inspired you to go for your dreams?

NE:

I think it stems back to my mom and dad. It's always been instilled in me to work hard and work for your dreams. No dream is impossible to achieve. It's about understanding that you can do anything that you put your mind to. 
"Beauty is a feeling. I think you'll always feel beautiful if you are completely connected with who you are and confident in yourself."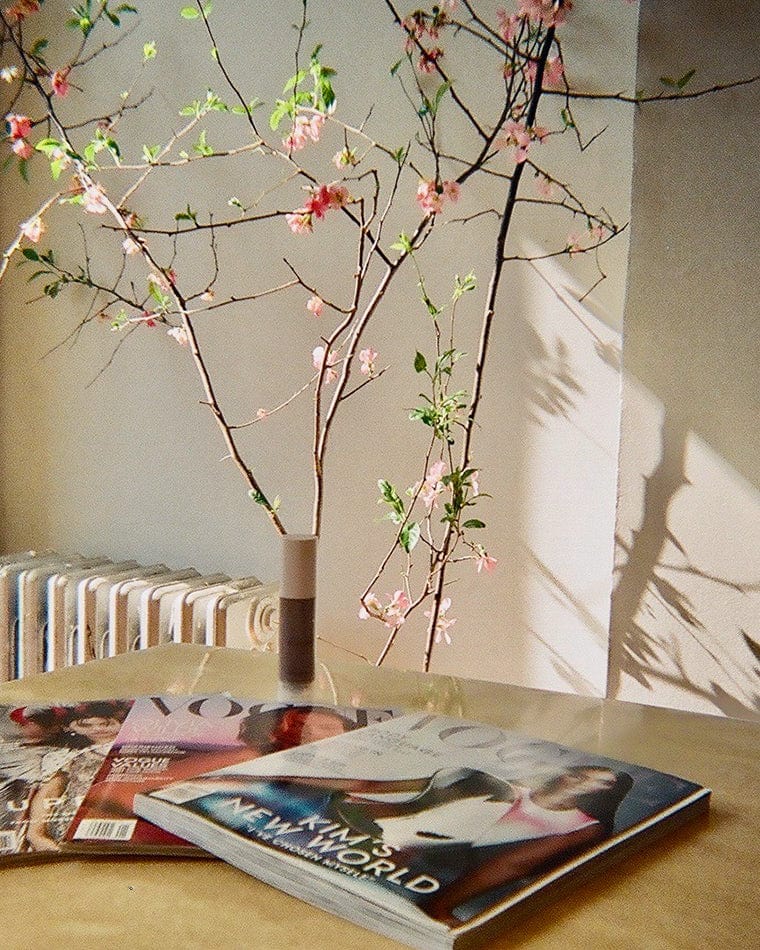 RI:

So, many want to know, is there going to be a new season of your podcast, SWDYDA soon?

NE:

You know, I currently don't have a solid timing but I definitely want to bring it back. It can be demanding. And I'm honestly really focused on reconnecting with myself and my passions. I'm trying to find that proper balance right now so I can bring it back eventually. I'm just focused on tapping back into myself, my creativity.

RI:

What are the key self-care practices that you swear by these days?

NE:

Therapy has helped a lot; it has truly helped me with overall self-care. I also really do enjoy taking my time in the morning and at night to do my skincare routine, especially because I'm on a journey to get my hyperpigmentation under control. It's nice to see the results. I'm trying to be more consistent with my workouts. Sometimes it's so hard to get up and do it, but once you do it you feel so much better. 

RI:

You're really big on fun nails. What's your nail care regimen like?

NE:

I've been going to Aja Walton in Bed-Stuy for the last four years. I met her through my boyfriend, Blue. It always feels like a great collaboration between us. It's so fun because we'll just be looking at different colors and find inspiration through that. I'm willing to take risks whenever I go to her. I also just enjoy being able to chat with her during my appointments. 
"Using cleaner products has helped me to manage acne..."
RI:

You recently dyed your bangs red. How has your regimen changed since doing so?

NE:

Now I have to moisturize it a lot more. But I use Olaplex for my shampoo, conditioner and leave-in as well. I also use Camille Rose products. I'm enjoying Ceremonia's products as well. They have a really great oil mist. 

RI:

What's your skincare routine like?

NE:

I'm taking my skincare really seriously these days. I go get regular facials with Samantha Mims of Dermasaa. I use an enzyme cleanser or squalane cleanser. Sometimes I'll use a BHA toner.  I also use vitamin C serum and hyaluronic acid. And then I like to use a hyperpigmentation-fading face cream. And then of course I top it off with an SPF. I keep it light with makeup. Today, I'm wearing Rose Inc's tinted serum. 

RI:

Would you consider yourself a fragrance person? If so, what are your favs?

NE:

I love Byredo's Mojave Ghost. I also love Malin + Goetz's Leather fragrance. Sometimes I'll wear Diptyque's Eau de Rose. It's more floral than I usually wear but something about it makes me feel very flirty. 
"There's no time to wait around to do these things, you have to just go for it."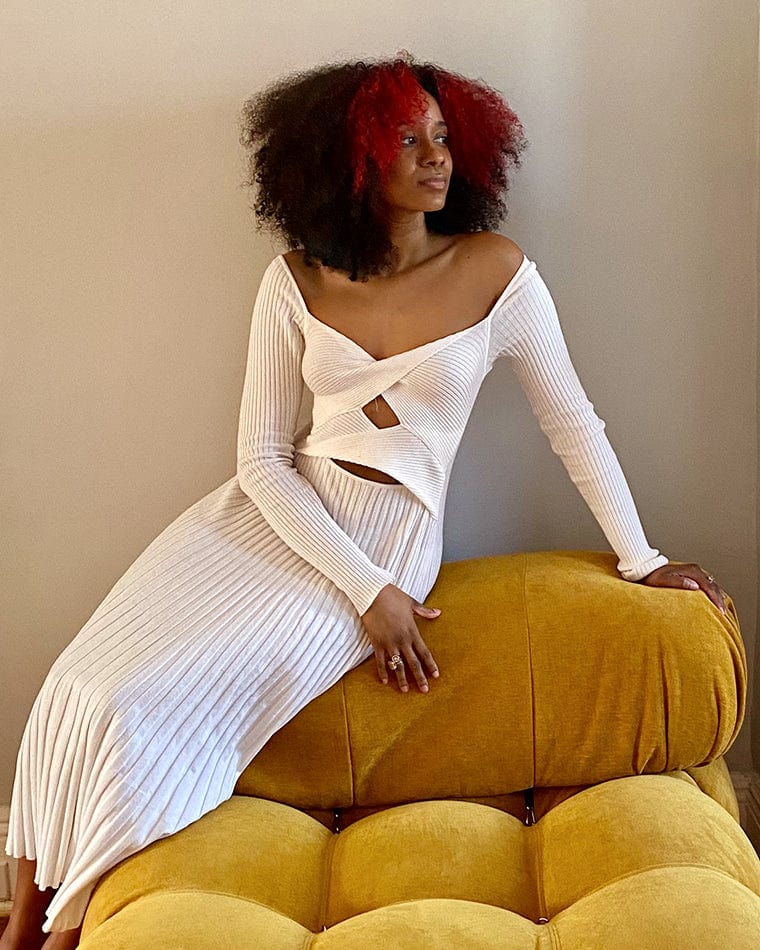 RI:

What inspired you overall to lean more towards using clean beauty products?

NE:

I noticed that harsher products really irritated my skin. I've struggled with acne since I was in high school. It's frustrating cause I'm like, why am I still having to deal with this? But I think it's just something I might have to live with. Using cleaner products has helped me to manage it and keep it in check. I just want to take care of my body really well too. I'm holding myself accountable to being a better version of me. If there's anything I've learned, it's that there's no time to wait around to do these things, you have to just go for it.

RI:

Are there any things beauty-wise that you've always wanted to try?

NE:

I want to try lace front wigs. I want a soft pink one. I feel like that would be a lot of fun. I also want to get an at-home red-light face mask situation. Doing red light every night for like 15 minutes helps with acne, so I'm working toward finding the right one. 

RI:

In what way would you like to see the beauty industry change?

NE:

I'm definitely tired of seeing cultural appropriation. Brands that do this are sending a message to their audiences that this is okay. 
RI:

How do you define beauty?

NE:

Beauty is a feeling. I think you'll always feel beautiful if you are completely connected with who you are and confident in yourself. 

RI:

When do you feel most beautiful?

NE:

I think I feel the most beautiful when I'm completely secure in what I'm wearing and how I'm feeling. I think saying positive affirmations to myself helps me feel beautiful too: 'I'm me, I am a beautiful creature of the world. I am the daughter of two amazing people.'
Do Your Skincare Routine With Naomi Elizée
Vogue fashion editor and podcaster Naomi Elizée swears by an inside-outside approach to self-care. Her practice includes regular therapy sessions, exercise and giving herself time — morning and evening — to enjoy her skincare routines with the perfect mood-boosting playlist.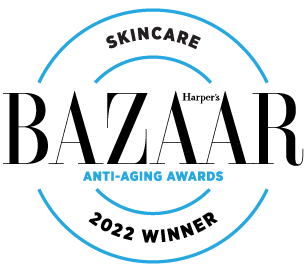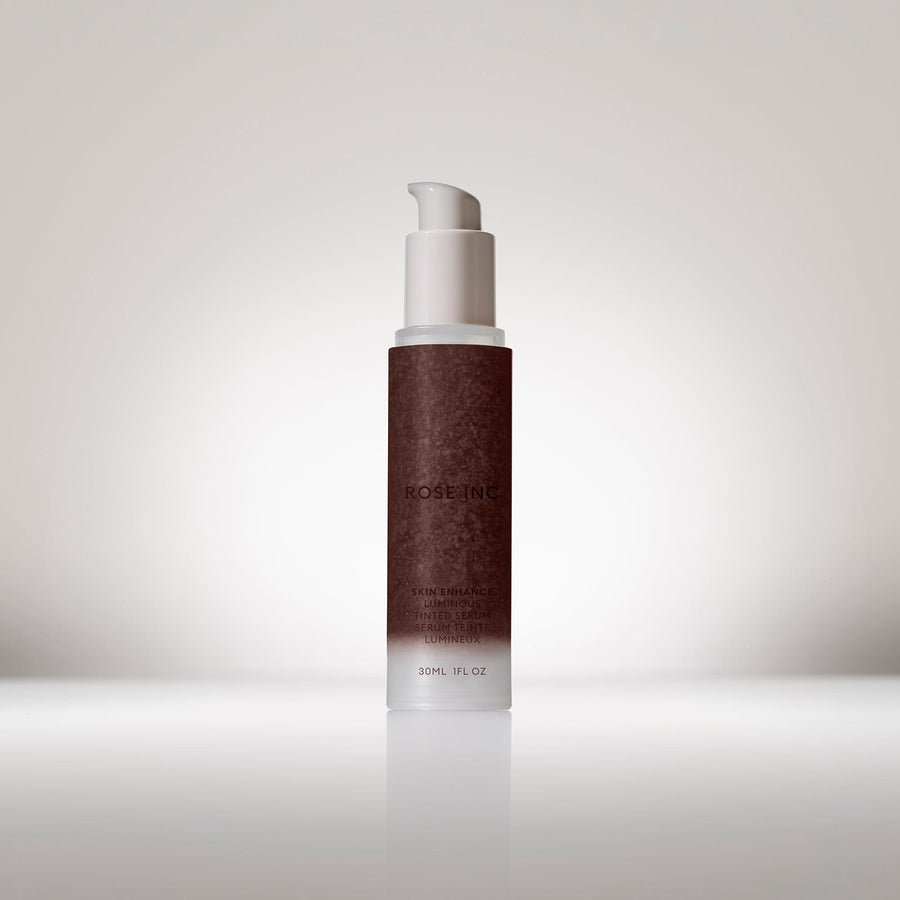 140
Very Deep Skin Tone/Red Undertone
130
Deep Skin Tone/Neutral Undertone
120
Deep Skin Tone/Red Undertone
110
Deep Skin Tone/Golden Undertone
100
Medium Deep Skin Tone/Golden Undertone
090
Medium Deep Skin Tone/Olive Undertone
080
Medium Tan Skin Tone/ Peach Undertone
070
Medium Skin Tone/Peach Undertone
060
Medium Skin Tone/ Neutral Undertone
050
Medium Skin Tone/ Pink Undertone
040
Light to Medium Skin Tone/ Neutral Undertone
030
Light Skin Tone/ Warm Golden Undertone
020
Light Skin Tone/Warm Peach Undertone
010
Fair Skin Tone/ Cool Pink Undertone
140
Very Deep Skin Tone/Red Undertone
Skin Enhance Luminous Tinted Serum
Sheer Coverage, illuminating, hydrating
Current price: $49