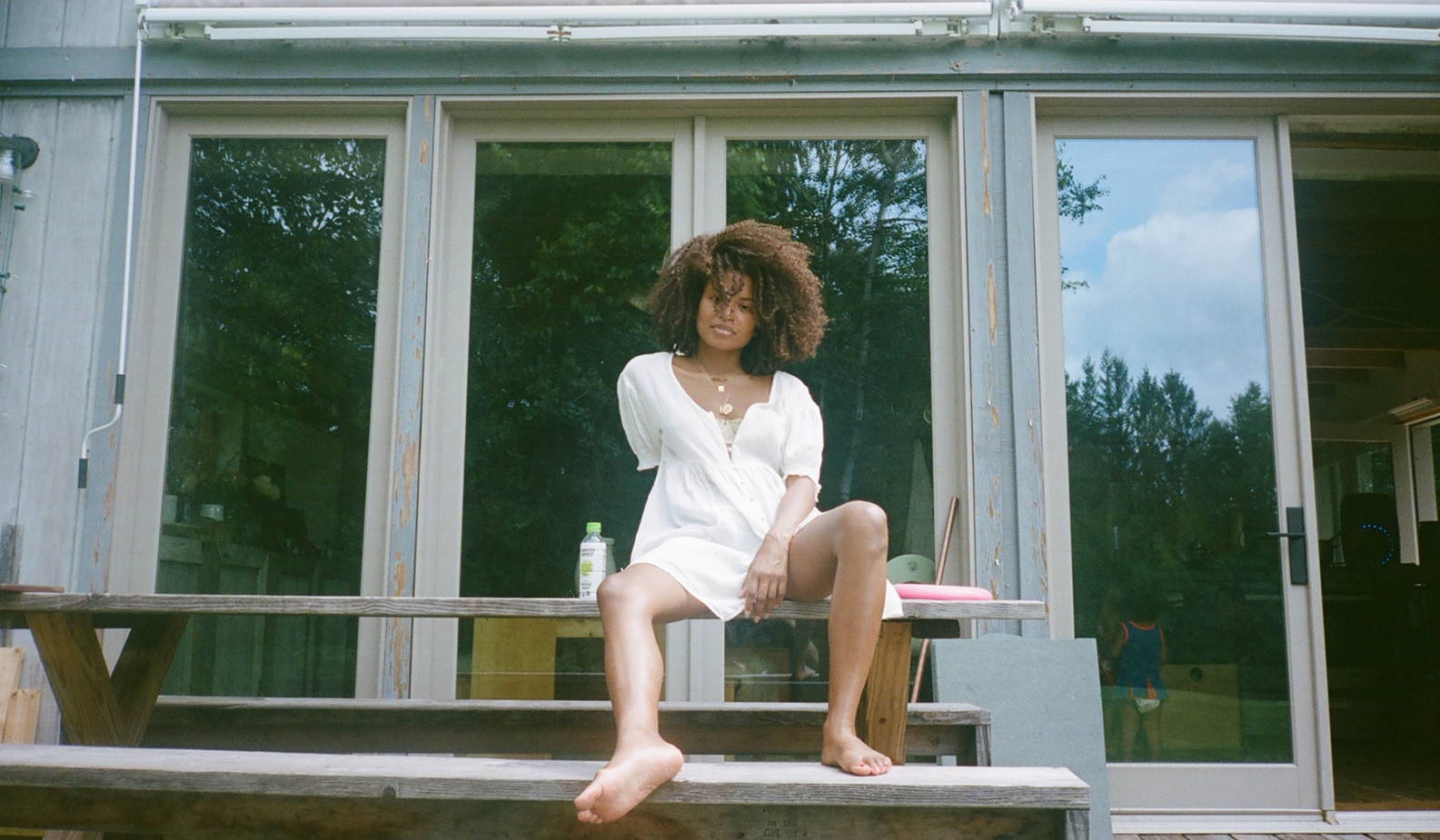 09 / 28
INTERVIEWS
The Profile: Kai Avent-deLeon
Everybody has a story about beauty. In Rose Inc.'s
The Profile
, some of the world's most intriguing people share theirs. In this intimate interview series, we get (virtually) up close and personal to explore their definitions of beauty, path to self-confidence, and the power of femininity. Featuring imagery shot through their own lens, The Profile presents these compelling personalities in a new light—one that illuminates their own journey, dreams, and desires while highlighting their unique relationship with beauty.
Kai Avent-deLeon opened her lifestyle retail hotspot Sincerely, Tommy in Brooklyn's Bed-Stuy neighborhood back in 2014. Since then, she's been working on a furniture line as well as a boutique hostel and restaurant concept, started Building Black Bed Stuy to support struggling Black-owned businesses in her community, and became a mother. That's all to say she's been busy. It comes as no surprise to learn she's taken this time in isolation to meditate, spend time with her son, and take better care of herself. But, above all, to simply be still, which has led to reflection.
"I had a lot of growing pains in the beginning of quarantine," Avent-deLeon says. "Things came up that I probably wouldn't have reconciled had this event not happened… Being someone that is such an advocate for intentional living, I had to face things that didn't feel good." But thanks to time and space, paired with self-talk and self-forgiveness, she's now able to be gentler with herself. "It made this experience really fun and beautiful," she says. "I embraced it."
We caught up with the multi-hyphenate between getting married and a trip to upstate New York to hear how she's standing behind her neighborhood, how self-care factors into her beauty routine, and more.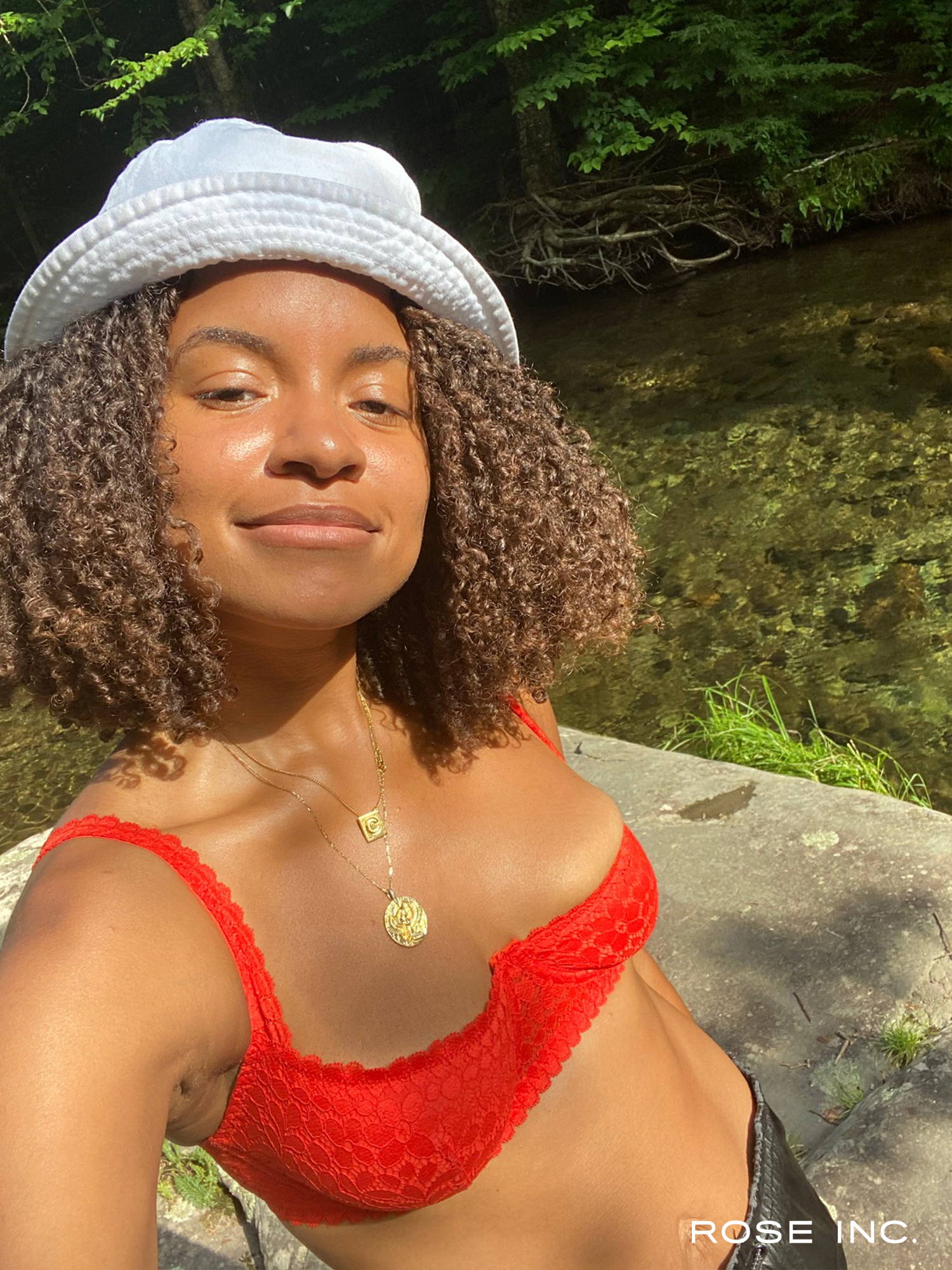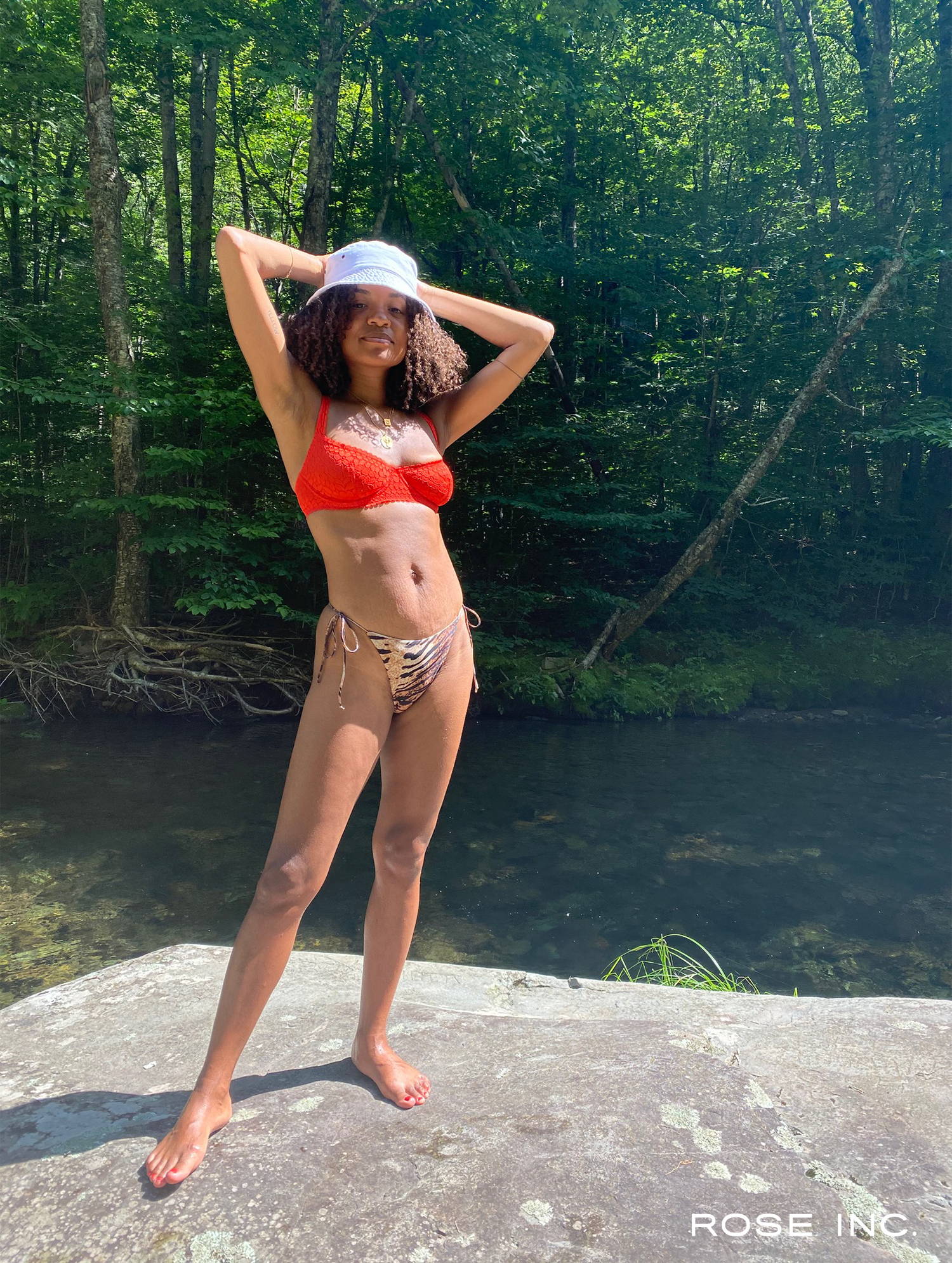 RI:
You wear a lot of hats both professionally and personally, which would you say you most align with at this point in your life?
KAD:
Being a mom has taken priority for me—how I show up, not only for him but for myself—and making sure that I'm being present and intentional with what I'm doing on a day-to-day basis.
KAD:
What's happening right now directly impacts the Black community. As a Black woman who grew up in the neighborhood that I did, I saw these things on a day-to-day basis. Through Building Black Bed Stuy we're raising money for three different businesses. It was something that I felt that we needed to tell a new narrative and build this story around what self-sufficiency and economic independence looks like. We're almost at the end of the first round of fundraising and it's been a really enlightening and humbling experience. This period that we're in, as foreign, scary, and intimidating as it may be because of the level of uncertainty, has also been enlightening because it's shown how much we rely on community.
RI:
What role does wellness play for you in your everyday life?
KAD:
Wellness is a lifestyle, not just a diet or spirituality. It is a full, daily practice, so I try to implement it in every area that I can. I was raised vegan so I still practice that lifestyle, but as an adult I have a better understanding of what being vegan actually means. For a long time, I approached it as 'I only eat vegetables', but it's also a mentality. Having a relationship with your food and approaching food as medicine in a sense because it's nourishing your body. Overall, I try to practice wellness as a way of being.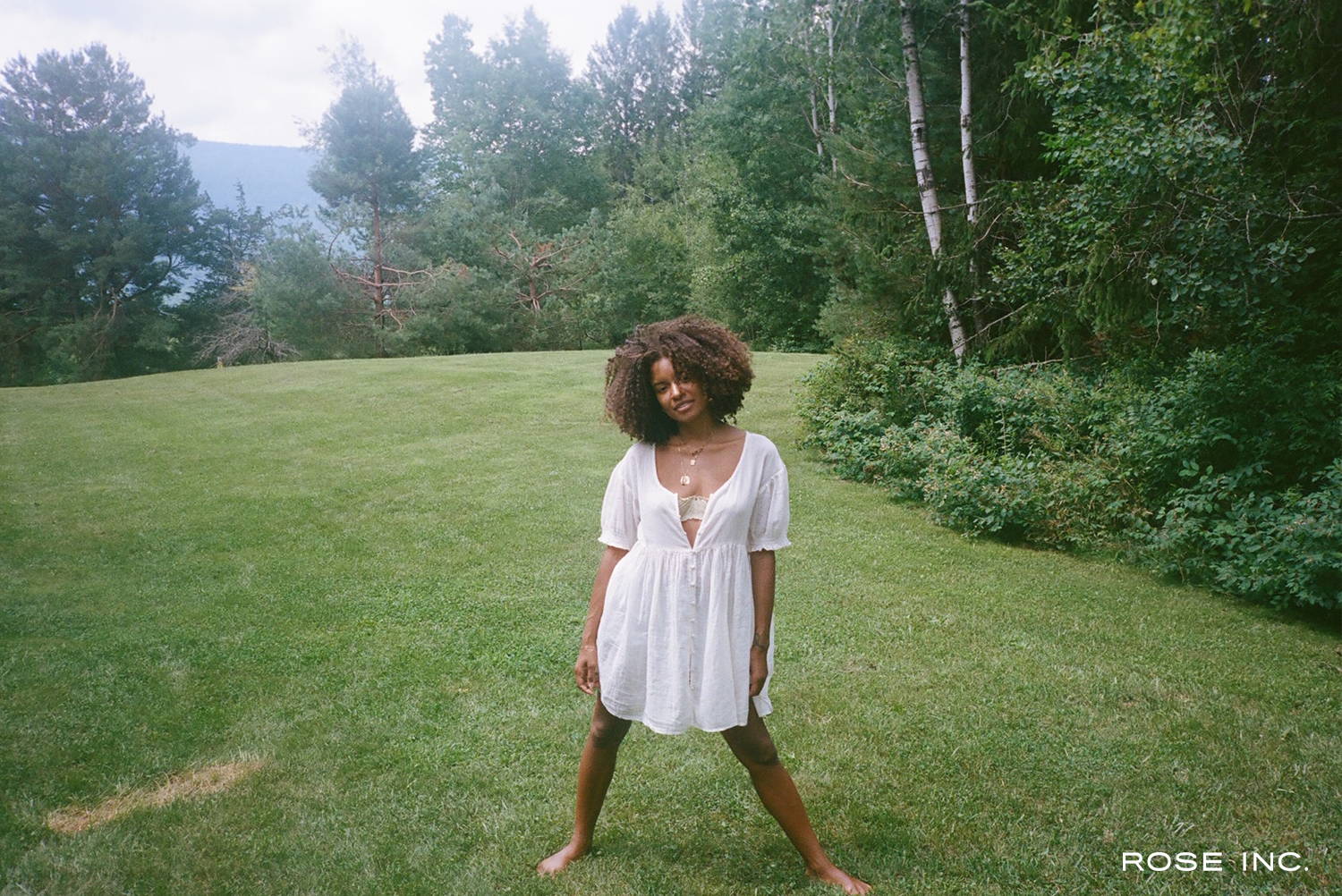 Another thing I tell myself is it's good for my son to see me taking care of myself.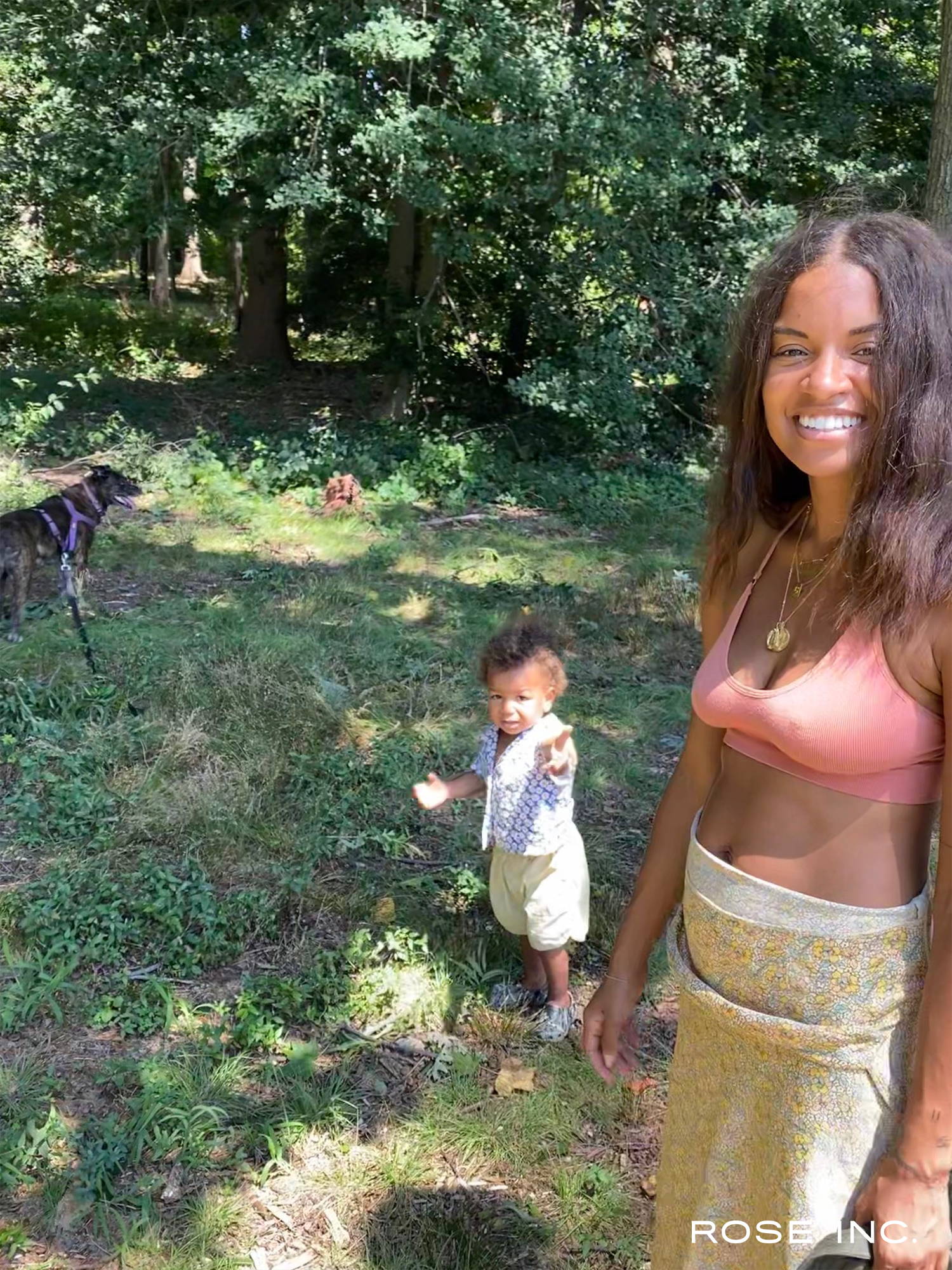 RI:
How does self-care factor into your beauty routine?
KAD:
I've improved my beauty routine over the past few years because I used to only use Dr. Bronner's soap and like a basic lotion! I went to what has now become my favorite spa, Rescue Spa, and they introduced me to some wonderful products that have literally transformed my skin.
RI:
What does your beauty routine look like nowadays?
KAD:
It's still pretty simple. I don't wear any makeup but I do like Environ the Low Foam Cleansing Gel and then I use Biologique Recherche for all of my moisturizers and toners. For hair, I use mostly homemade stuff. There's a local apothecary that uses natural oils and herbs so I use that in my hair. I pretty much always have my hair natural so I try not to put any chemicals in it. For body, I'm a Dr. Bronner's girl. I like simple living overall, I'm a minimalist and I apply that to most areas of my life. Not just the aesthetics in my home, but my beauty approach is pretty minimal as well.
RI:
Has your beauty routine changed at all since having a baby?
KAD:
I'm a big facial person and I used to get chemical peels, but I don't have as much time anymore. I love my dermatologist because he incorporates beauty within his practice and he has a very holistic approach, but I don't go there as often either. I do try to carve out time, if not once a month once every other month, to do those things because it makes such a difference.
RI:
When do you feel most confident in your beauty?
KAD:
When I'm taking care of myself. I have made working out a priority during quarantine, even if it's just 10 minutes. I love my Rebounder, which is like a little trampoline that's good for circulation and the lymphatic system. I've noticed that it has had a huge difference in my skin and my overall physique. Another thing I tell myself is it's good for my son to see me taking care of myself.
RI:
When do you feel most desirable?
KAD:
When I'm taking care of myself, eating well, working out, meditating, journaling—being on top of those things. I used to say, 'answering my emails or making a certain amount of money'. Those things have a certain amount of importance in this society and the way that we live, but I certainly think that if my mental and spiritual state is in line and I am actively practicing intentional thinking, then I feel a lot better.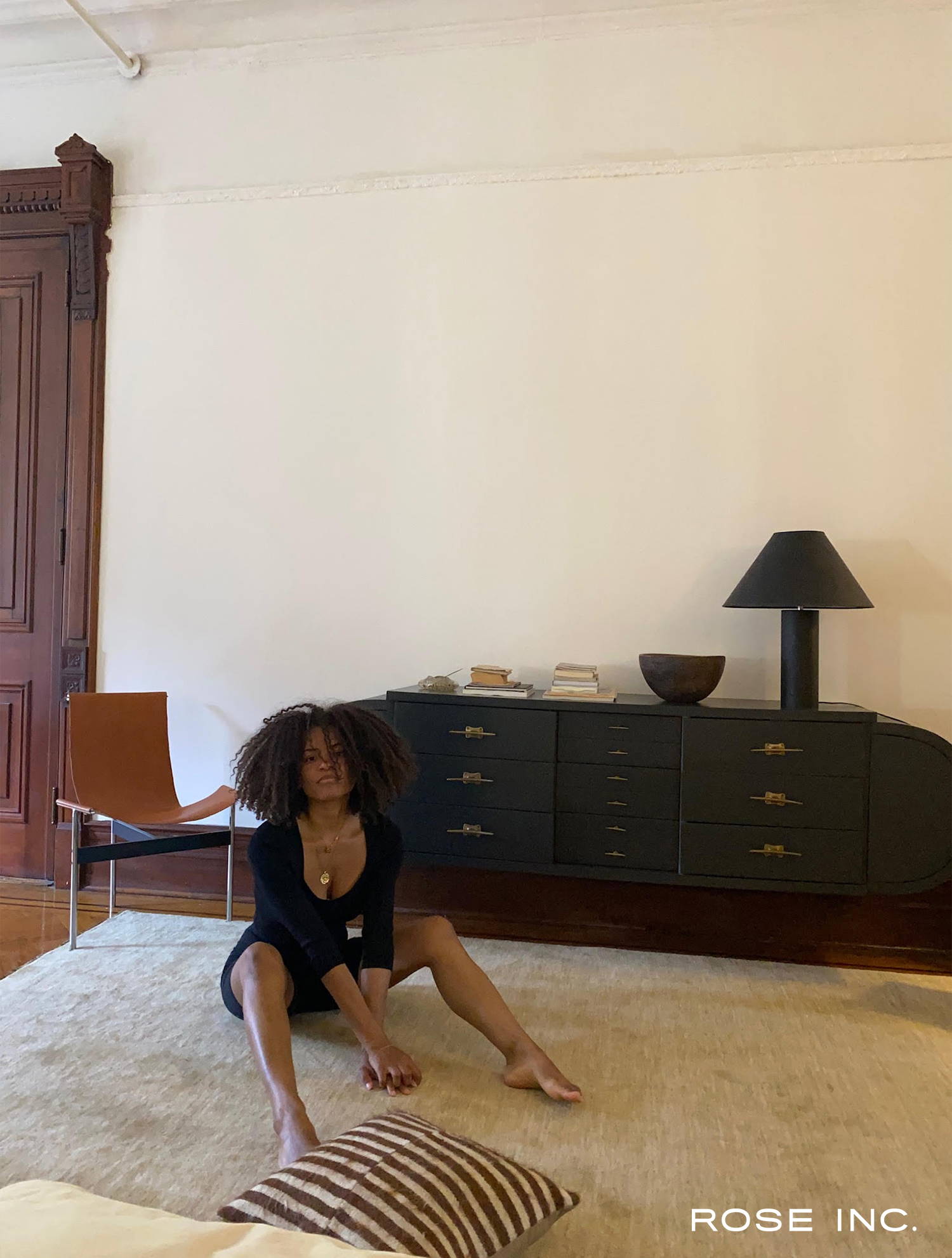 RI:
When you get dressed in the morning, what inspires you?
KAD:
Where I'm going. My friend put it perfectly, we've been going upstate a lot and she was like, 'we need an upstate mood board'. So I've gotten a ton of easy dresses and a lot of crop tops with loose pants or cut-off jeans; things you can roll around in in the grass and not feel confined. I've pretty much applied that to when I'm back in Brooklyn, too. I've always enjoyed being comfortable but still feeling very sexy and feminine.
RI:
What do you do when you need a creative boost?
KAD:
I usually watch films—I'm a huge film buff and have always loved French new wave films—or I will travel. Traveling has always been a huge part of my life. So, it's actually been pretty tough for me to be stuck here. We had a few trips planned to go away and be away for a while so not being able to be out of the country has been challenging. Again, I know that's a privilege. And, on a more simple level, I really enjoy Instagram, too.
RI:
What are some things you'd like to accomplish by the end of the year?
KAD:
I'm in the process of trying to buy a house upstate, so that's a big one for me. It's something I've always wanted, but having this experience with COVID-19, the idea of having outdoor space is something that's really, really important to me. The collective energy of the city can be a lot at times.