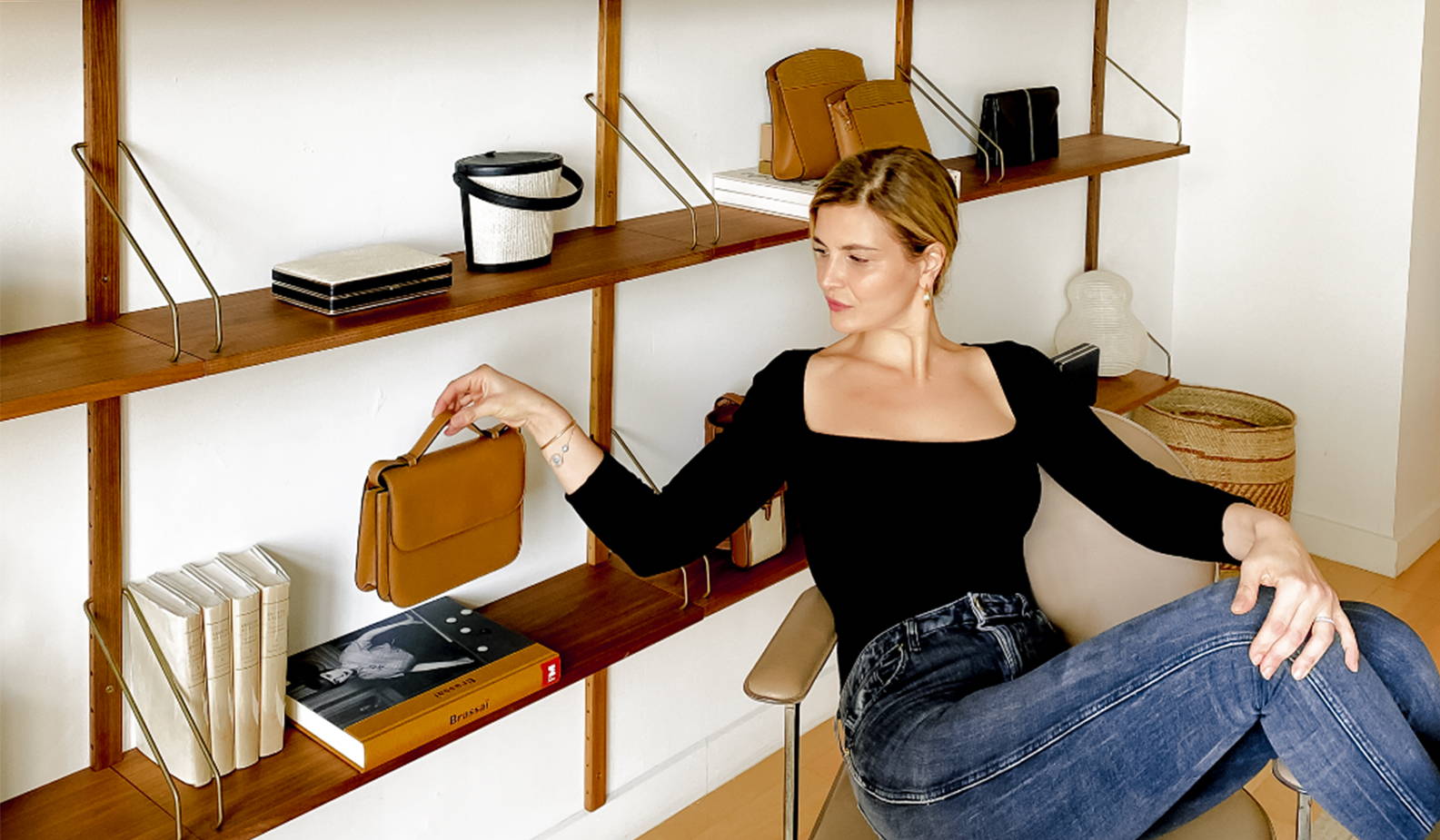 10 / 27
INTERVIEWS
The Profile: Hunting Season's Danielle Corona & Lena Baranovsky
Everybody has a story about beauty. In Rose Inc.'s The Profile, some of the world's most intriguing people share theirs. In this intimate interview series, we get (virtually) up close and personal to explore their definitions of beauty, path to self-confidence, and the power of femininity. Featuring imagery shot through their own lens, The Profile presents these compelling personalities in a new light—one that illuminates their own journey, dreams, and desires while highlighting their unique relationship with beauty.
This content was created in partnership with Hunting Season, though all opinions and ideas expressed are our own.
Friendships come in all dynamics, but only a small percentage are built to survive the tests of time, distance, and joint entrepreneurship. For Lena Baranovsky and Danielle Corona, being partners in a company from different continents doesn't just test their bond, it strengthens it. "It's incredibly powerful to have someone you trust and believe in by your side," Lena says. "We know how to manage difficult situations and when a bad day calls for a coffee—and when it calls for tequila."
The duo's connection, energy, and synchronicity is felt throughout Hunting Season, whether in its range of seasonless, sophisticated leather accessories, hand-woven straw bags, or in the company's mission. "Hunting Season was created for people who appreciate luxury but value discretion," Danielle says. "They are not defined by a logo but instead choose pieces based on their stories." It's a mission 15 years in the making: Danielle got her start working at Valentino in Rome, Italy, before launching Hunting Season in New York City in 2006. Lena formally joined her best friend in 2011 after racking up experience working for bi-coastal retailer Intermix. Today, Danielle is responsible for all things creative from Bogotá, Colombia, where she designs the bags, while Lena manages business development from New York City. "It's like a yin and yang," Lena says. "While we handle very different aspects of the business one cannot exist without the other."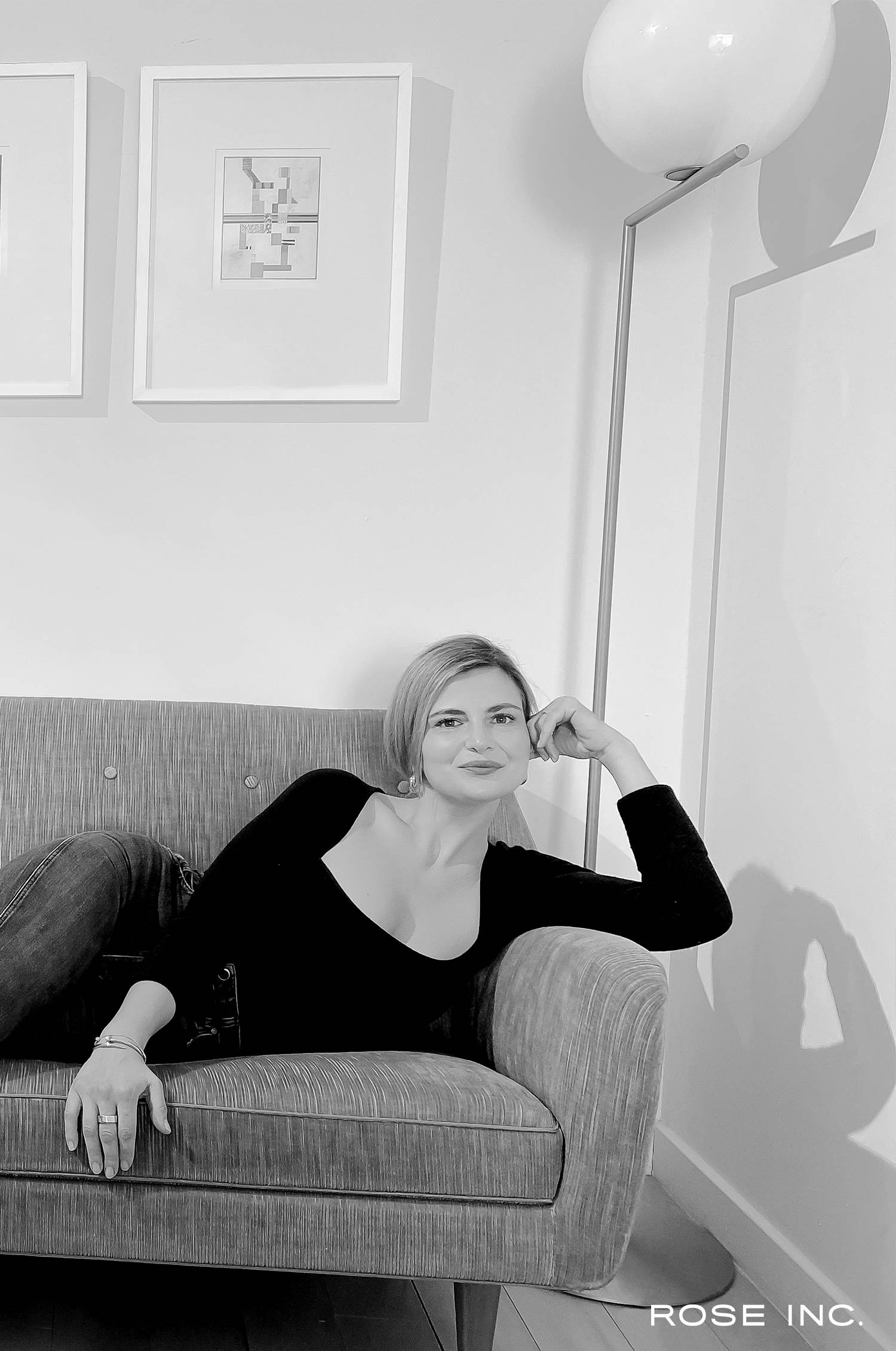 Left: Lena Baranovsky in New York. Right: Danielle Corona in Colombia.
While the business has taken the two away from each other physically—Danielle moved to South America in 2013—it's added a vital layer: Hunting Season's straw collection incorporates Colombian weaving techniques, which creates opportunities for female artisans in the Sandona region. Paired with its luxurious leathers and Italian hardware, it's no surprise that the brand was part of the CFDA/Vogue Fashion Fund in 2018 and is sold on Net-a-Porter.
The brand's latest collaboration is equally striking. Crafted in four colors of supple leather, and made with chic details the line is known for, Rose Inc. is delighted to share its partnership in a range of cosmetic cases. To celebrate, we caught up with the talented duo to discuss their long-distance partnership, beauty essentials, and more in this special edition of The Profile.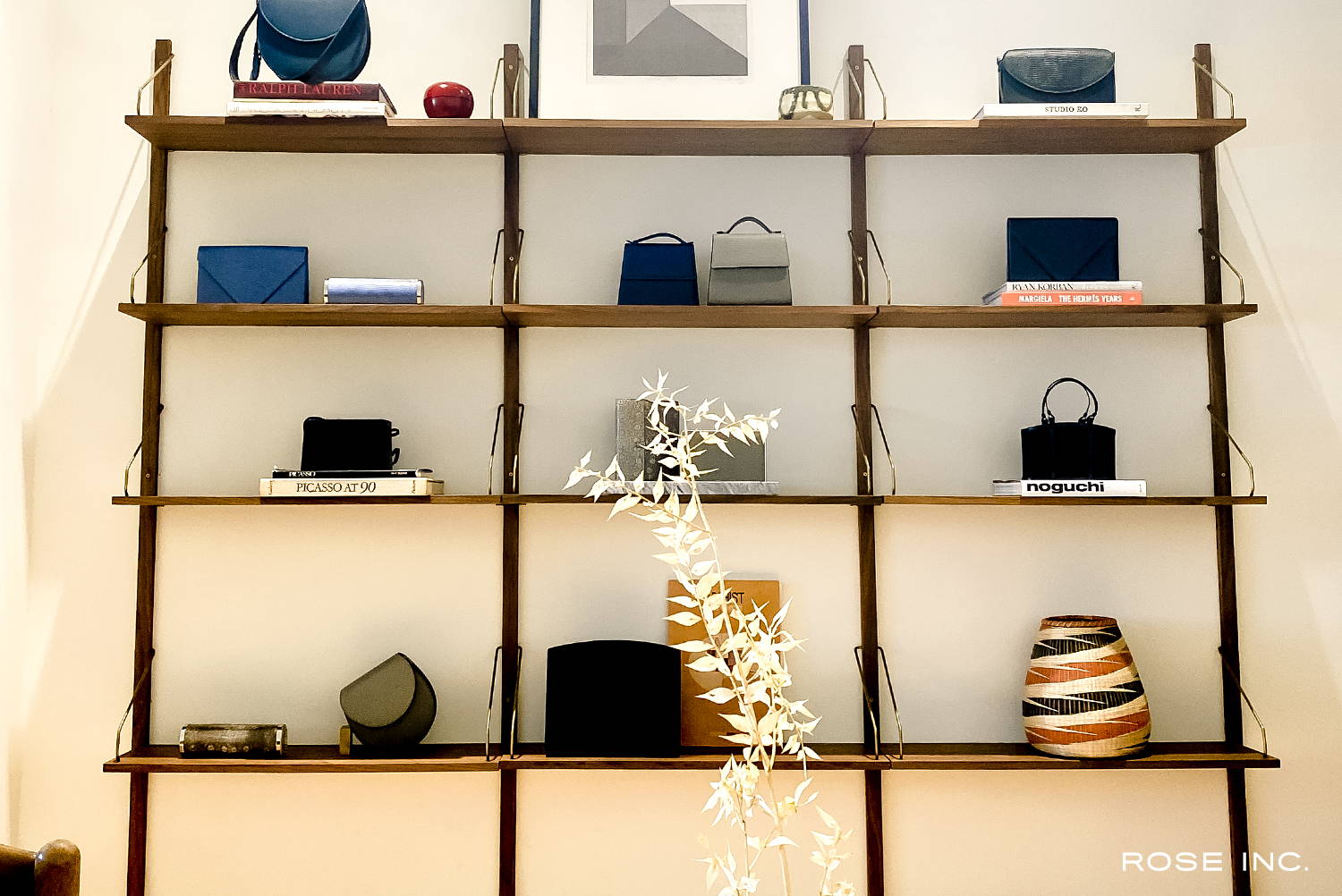 RI:
You were friends before you started working together. How does your friendship empower each of you to work together as business owners? 
DC:
We've developed an even deeper friendship through our partnership because we've learned how to tackle new challenges together. We know each other well and can balance one another's weaknesses and boost each other's strengths. We're both equally committed to our brand and one another's growth, success, fulfillment, and happiness. Like any relationship, it needs honesty, strong communication, and a shared vision.
RI:
What is the creative process like? 
DC:
My process feels like something that is ongoing. I start to develop and design things that I feel interested in at that time, which can mean meeting a community of artisans whose craft I want to explore and share or a material I discover. I think about how this piece would move with you throughout your day and life, how one would want to live with it and appreciate it. I develop the idea with my team in Colombia and once we have a sample I am comfortable with I always run it by Lena to see how she feels it could work into our big picture plan for the brand.
RI:
What is your favorite Hunting Season item?
LB:
We are very excited for our cosmetic clutch that is part of the Rose Inc. collaboration as it serves two purposes. It helps us organize all the things we need in our bigger everyday bag but it also becomes a chic clutch for evenings out.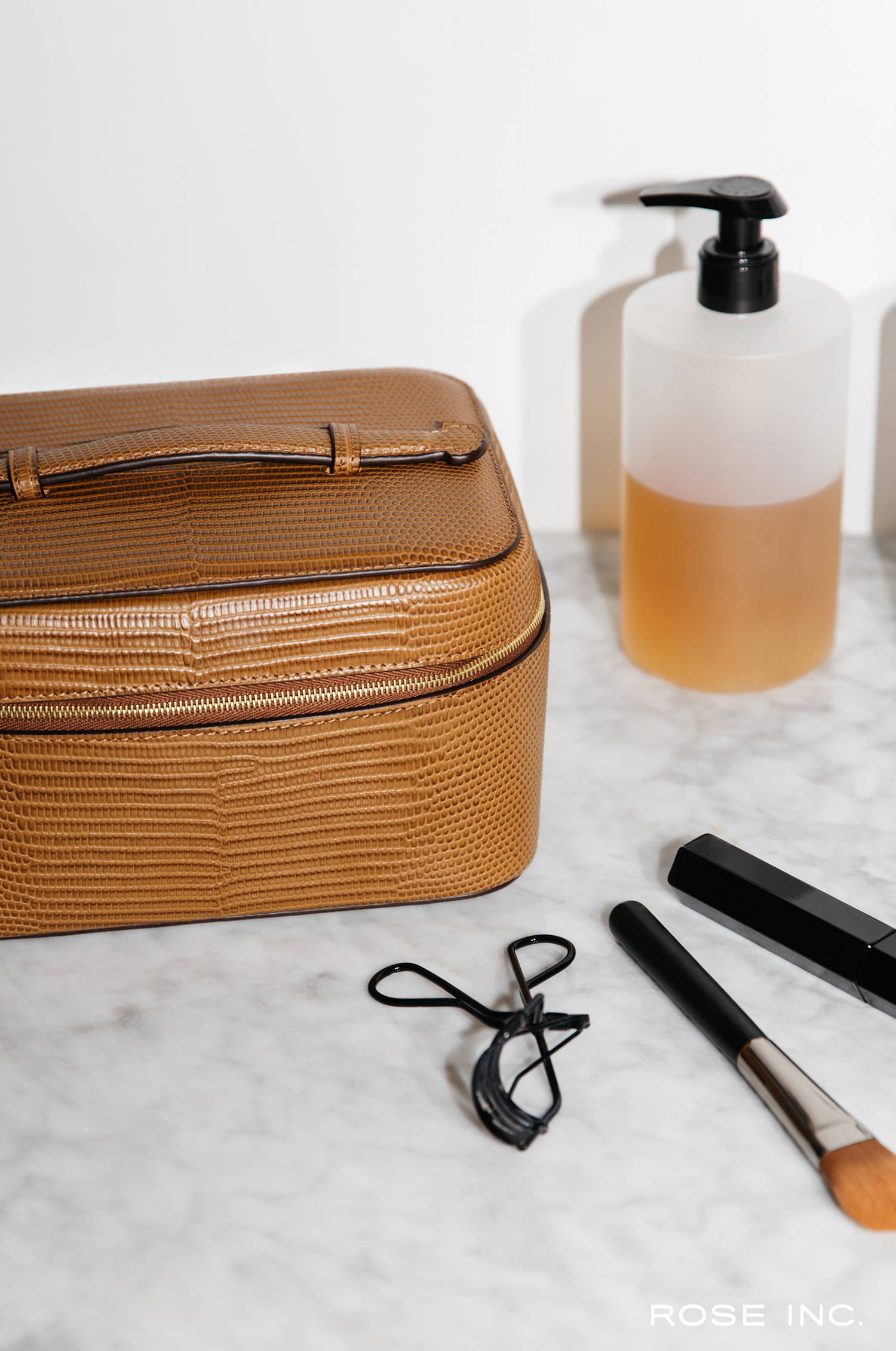 We believe that reimagining the way we impact others will allow us to redefine our impact on the planet.
RI:
What would someone never guess about the brand? 
DC:
That the two partners are based in different countries and that I'm Cuban and Lena is Russian.
RI:
How do your unique backgrounds and current locations impact the vision, mission, and design of Hunting Season? 
DC:
The impact begins for our brand in Bogotá where I design the collection and collaborate with local artisans. Each collection is created with carefully-sourced materials, including metal-free leathers tanned in Italy, and brought together by expert craftsmen in Spain. By working directly with artisans and craftsmen in family-owned businesses, like our factory in Ubrique, we're able to invest in the livelihood of these individuals and their vibrant communities across the globe. I enjoy having the creative part of our business away from NYC, the center of our industry. At the same time I think it is essential that Lena is in NYC right in the middle of it all and connected daily to people within our industry.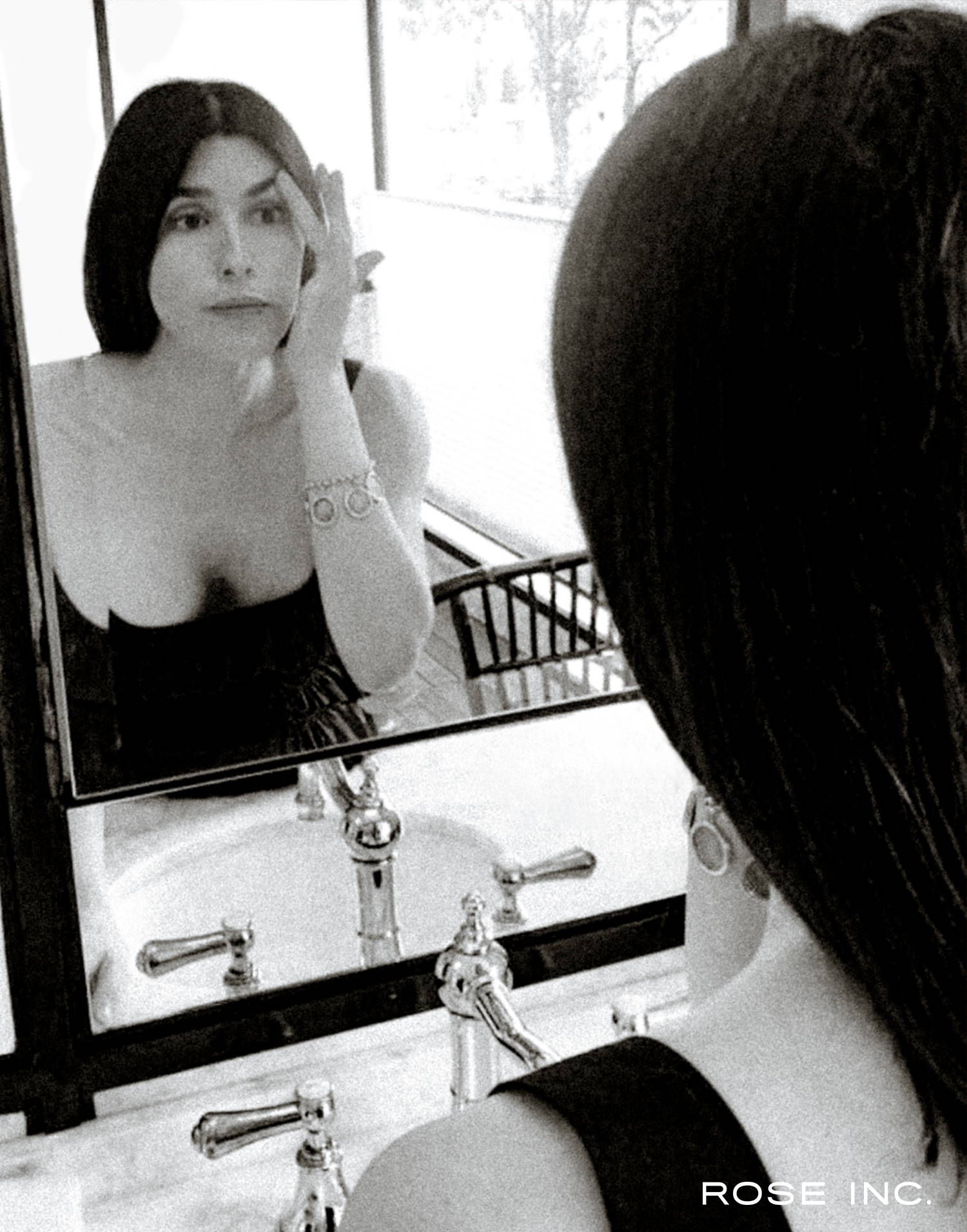 LB:
 It is motivating and exciting to be in New York! The two opposite locations bring different energy and perspectives to the brand and each other.
RI:
What is your main goal or purpose with this brand?
DC:
We wanted to create enduring pieces that speak to you on a personal level—ones that become beloved artifacts—and when filled with memories, will feel one of a kind. This approach to design is essential to sustainability. We believe that reimagining the way we impact others will allow us to redefine our impact on the planet. From thoughtful designs to a conscious effort to contribute to the well-being of others, we're weaving an ethical responsibility through everything we do.
RI:
When it comes to makeup, how are you similar and where do you differ?
LB:
We are similar in our minimalistic approach to makeup and enjoy sharing new finds with each other.
RI:
What three products do you always have in your purses?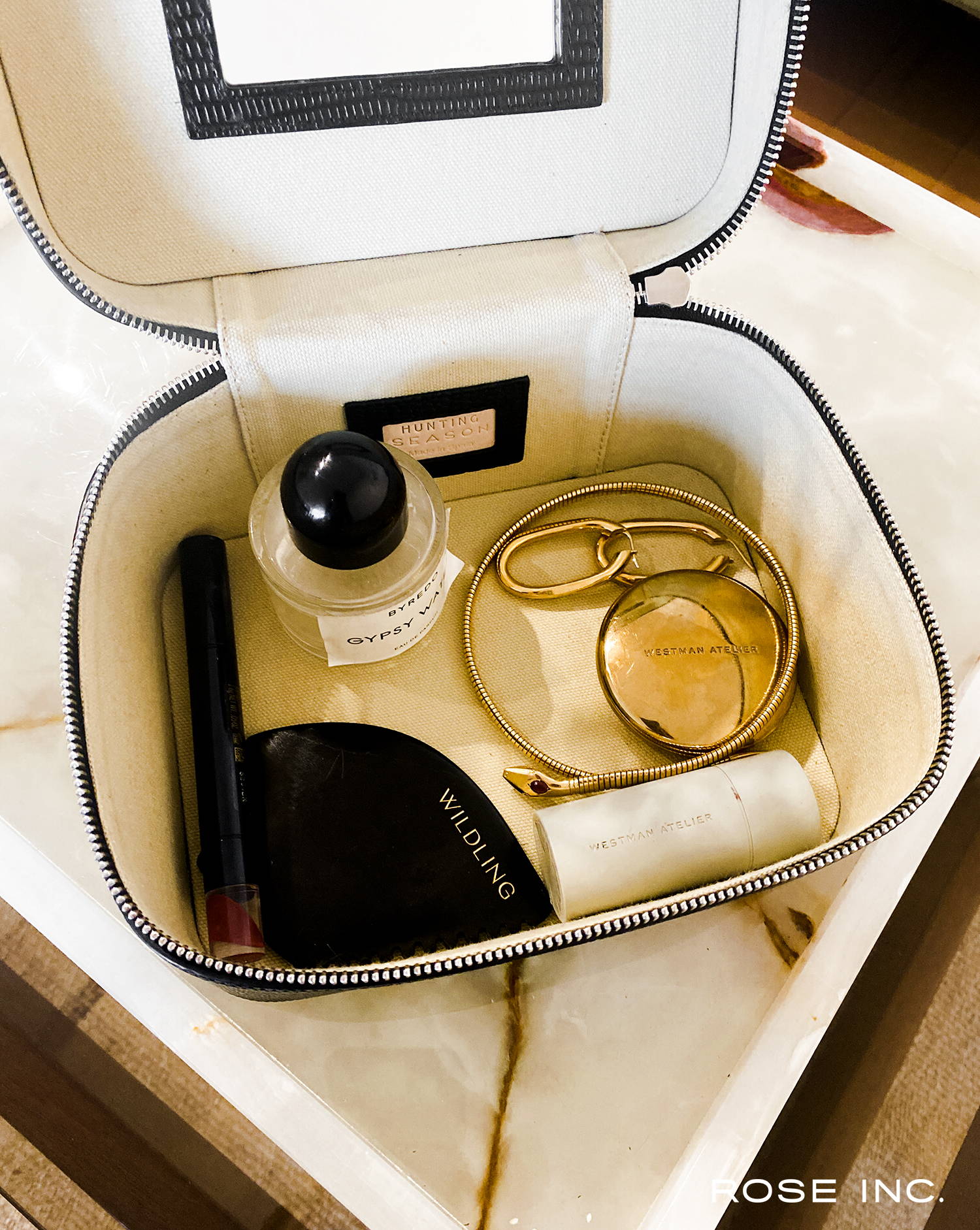 RI:
What are your skin-care routines like?
LB:
I use an oil-based cleanser, U Beauty Resurfacing Compound, the same Augustinus Bader cream as Dani, and tinted sunscreen. In the evening I repeat my morning routine but skip the SPF and add an eye serum. When time permits, I like to give myself a five-minute Gua Sha massage to release the tension and fine lines, which feels amazing!
RI:
Any hair products you cannot live without? 
LB:
I keep it very simple with hair products—just shampoo and conditioner!
RI:
When do you feel the most confident?
LB:
When I push myself out of my comfort zone and take action to overcome a challenge. It's an exhilarating feeling when you've persevered over your own feelings of doubt.
RI:
What do you believe about beauty now that you didn't before?
DC:
It is our imperfections and the way we carry them that makes us the most beautiful.
LB:
Getting older is an inevitable process, but unfortunately there is a narrative out there that aging is something to fear—so much that we forget that aging is a privilege! The older I get the more beautiful and confident I feel in my skin. I am embracing getting older with gratitude.
RI:
What do you want to accomplish over the next five years?
DC:
Continue to grow our lifestyle brand and be proud not only of its success as a business, but the lasting impact we hope to continue to have in various artisan communities we work with in Colombia.
LB:
I'd like to focus on learning and growing my knowledge for the things that spark my curiosity. Our world is constantly evolving; it is more important than ever to continue to grow personally and professionally. I believe intentional growth and development have the potential to help you feel more confident and fulfilled.