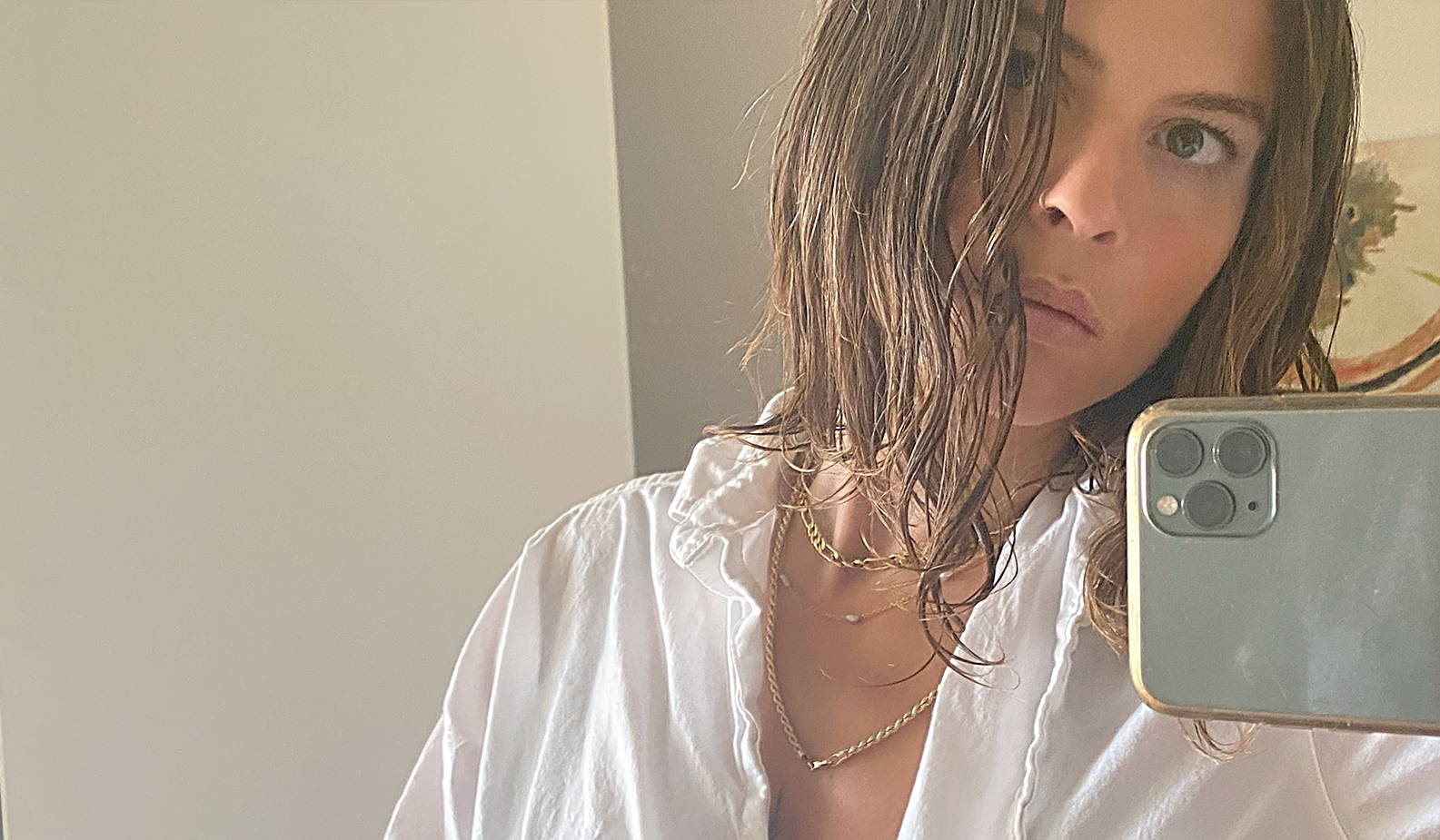 06 / 24
INTERVIEWS
The Profile: Gloria Noto
Everybody has a story about beauty. And in The Profile, a new evolution of Rose Inc.'s Go-See feature, some of the world's most intriguing people share theirs. In this intimate interview series, we get (virtually) up close and personal to explore their definitions of beauty, path to self-confidence, and the power of femininity. Featuring imagery shot through their own lens, The Profile presents these compelling personalities in a new light—one that illuminates their own journey, dreams, and desires while highlighting their unique relationship with beauty.
Gloria Noto is an artist, activist, and entrepreneur based in Los Angeles. And if her last name looks familiar, you've probably come across NOTO Botanics, her environmentally conscious collection of natural and cleanly formulated, multitasking makeup and skin care products.
What you may not realize, however, is that Noto sees her brand as more than a collection of beauty offerings. Instead, she sees it as part of her mission to achieve equality for all genders and races. Here, she talks with Rose Inc. about her love of makeup—and dedication to creating change.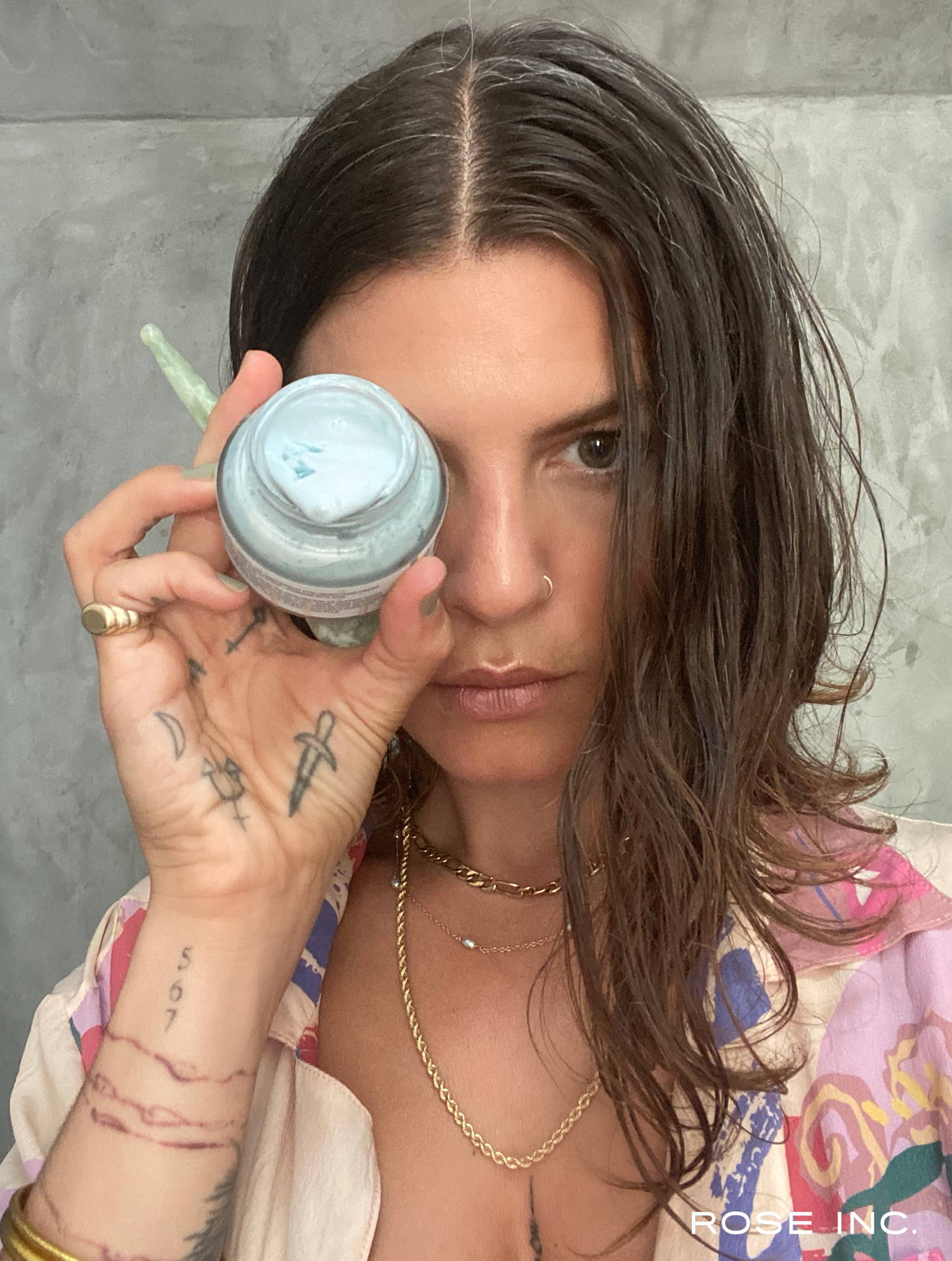 RI:
When did you know that a career in makeup artistry was the right move?
GN:
I was working at a thrift store while I was going to art school. I thought I was going to be a furniture designer, but quickly felt the pressure of having to design for others rather than myself. While on a cashier shift at the thrift store, a collection of Kevyn Aucoin makeup books was set on the table to be put back. At the time, I was deep into my exploration of makeup as identity, being on the edge of the industrial goth and punk scenes. These books opened up my eyes to realize that I could be a makeup artist on an artistic level, on shoots rather than just at a counter or selling makeup. (This was still a relatively new concept in the late '90s and early 2000s!) It all clicked for me. I loved makeup and knew I was good at it. I used to race home after school when I was a kid to watch The Twilight Zone and Fashion TV. I would study everything that happened behind the scenes of fashion shows and the catwalk itself. I didn't even consider the fact that 10 years later or so, I would be working in that industry. But once it came to me, I knew I couldn't look back. So basically, in that very moment at the cashier job at a thrift store, it literally clicked.
RI:
When you created NOTO, why was it so important and meaningful to make it a gender-inclusive brand?
GN:
As a gay, first-generation-American woman, I had a taste of what not being fully accepted felt like. When I started to move into the world of clean beauty, clean eating, and clean living, I started to see a bigger lack of inclusivity and diversity—not only for queer folx but also for folx of color. Living in and being part of these communities, I felt that more stories needed to be told and expressed, and that the ability to be a part of the world of wellness needed to become much more open and honest and radical.
RI:
Since you launched NOTO, the idea of clean beauty has moved into the mainstream—but there are so many interpretations of the term. How do you define clean beauty?
GN:
I like to define clean beauty by its transparency and authenticity. Not only by the ingredients chosen, but how they are chosen and the company they're chosen by. Is there a holistic approach in how the company runs itself in the name of clean beauty? And what are they doing to move towards sustainability? Not to say that in order to be a clean beauty brand you must be perfect on all levels, but it's important to at least be moving in the direction of that as much as you can. I also think that in order to be a clean brand, one must understand what intersectional environmentalism is. Seeing that there are also huge issues to be tackled within the world of racism and environmental injustice. For NOTO, I am looking into ways of working towards abolishing these injustices, because we cannot continue to live in a world where vulnerable communities are constantly being harmed for capitalism.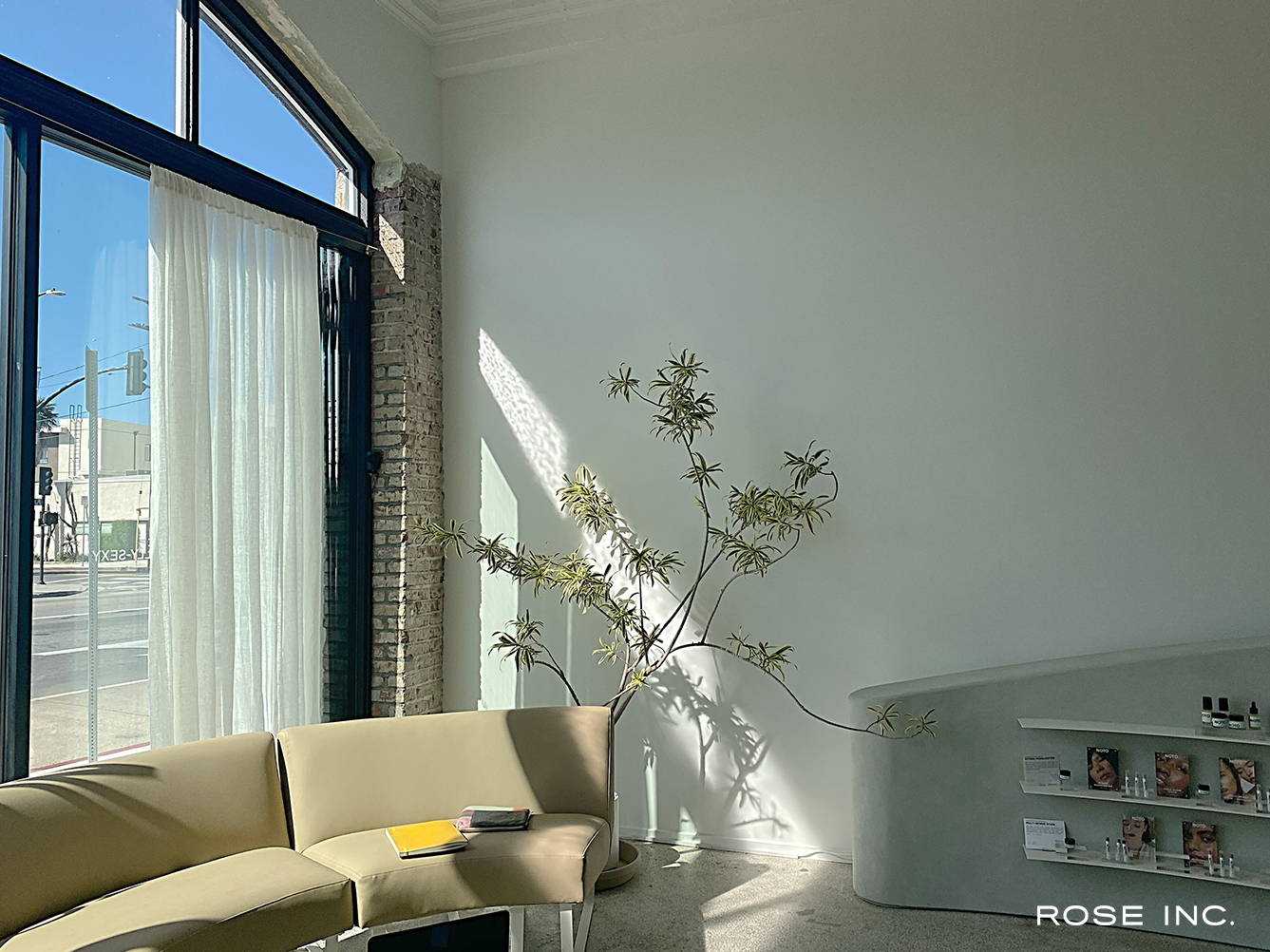 I like to define clean beauty by its transparency and authenticity.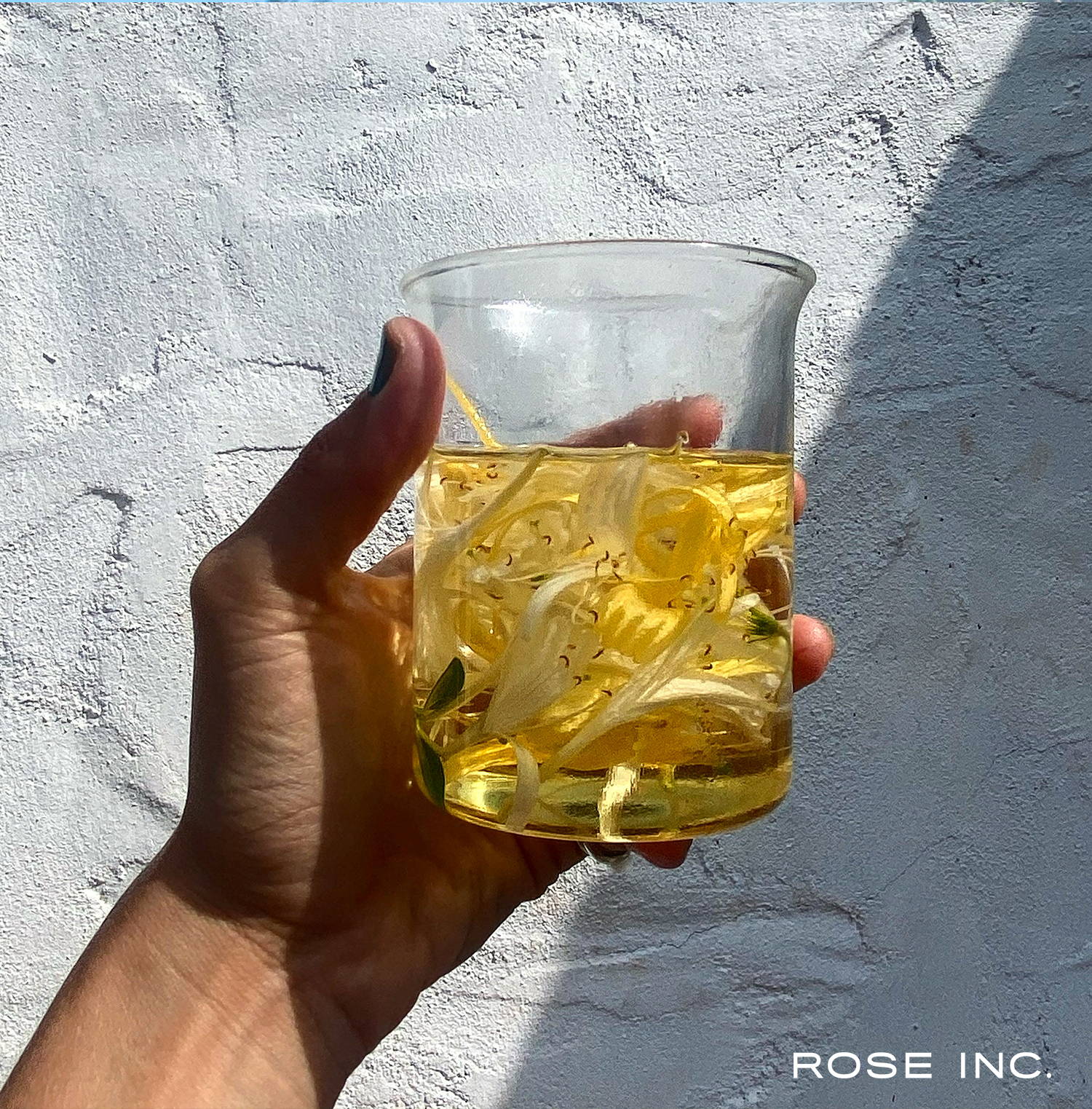 RI:
What role do social awareness and activism play for Noto?
GN:
A top role. That is what NOTO is built on. We aren't just trying to look good. We are trying to do good, in the name of making the world a more sustainable, more represented, more spectrum-supporting, and anti-racist world. Everything from the monthly donations and charity partnerships we work on, to who we feature, to the verbiage we use and the topics we are not afraid to discuss or the resources we share. NOTO IS an activist brand and I am working on bigger-picture ways to continue to grow this support and action.
RI:
What type of makeup feels of-the-moment to you? What, if anything, feels "over"?
GN:
I never look at things in an "of the moment or over" way. I could never limit myself like that or be so binary with that type of choice making. I'm more of a "do what you want, when you want, how you want" sort of person. I believe that self-expression is sacred and should be of one's self, and when done this way—however that looks—it's beautiful.
RI:
We always like to ask: What does "beauty" mean to you?
GN:
Being open to seeing beauty in all of its forms, even if you may not want it for yourself or understand it. Being open to seeing and appreciating it is having an eye to understand and feel beauty.
RI:
Well said. Now, let's rewind a bit. Did you have a natural curiosity about beauty or did someone (or something) pique your interest?
GN:
I always had a natural one. I never saw anything in my life not relating to art in some way or another. It probably has to do with a big sister and mother who wore a lot of "beauty" and having a family of artists.
RI:
What is your earliest beauty-related memory?
GN:
Watching my big sister draw on a dark brown lip line, then applying just-above-off-white lipstick. Then drawing a black mole like Cindy Crawford above her lip, and adding about 15 layers of mascara. This was probably 1991.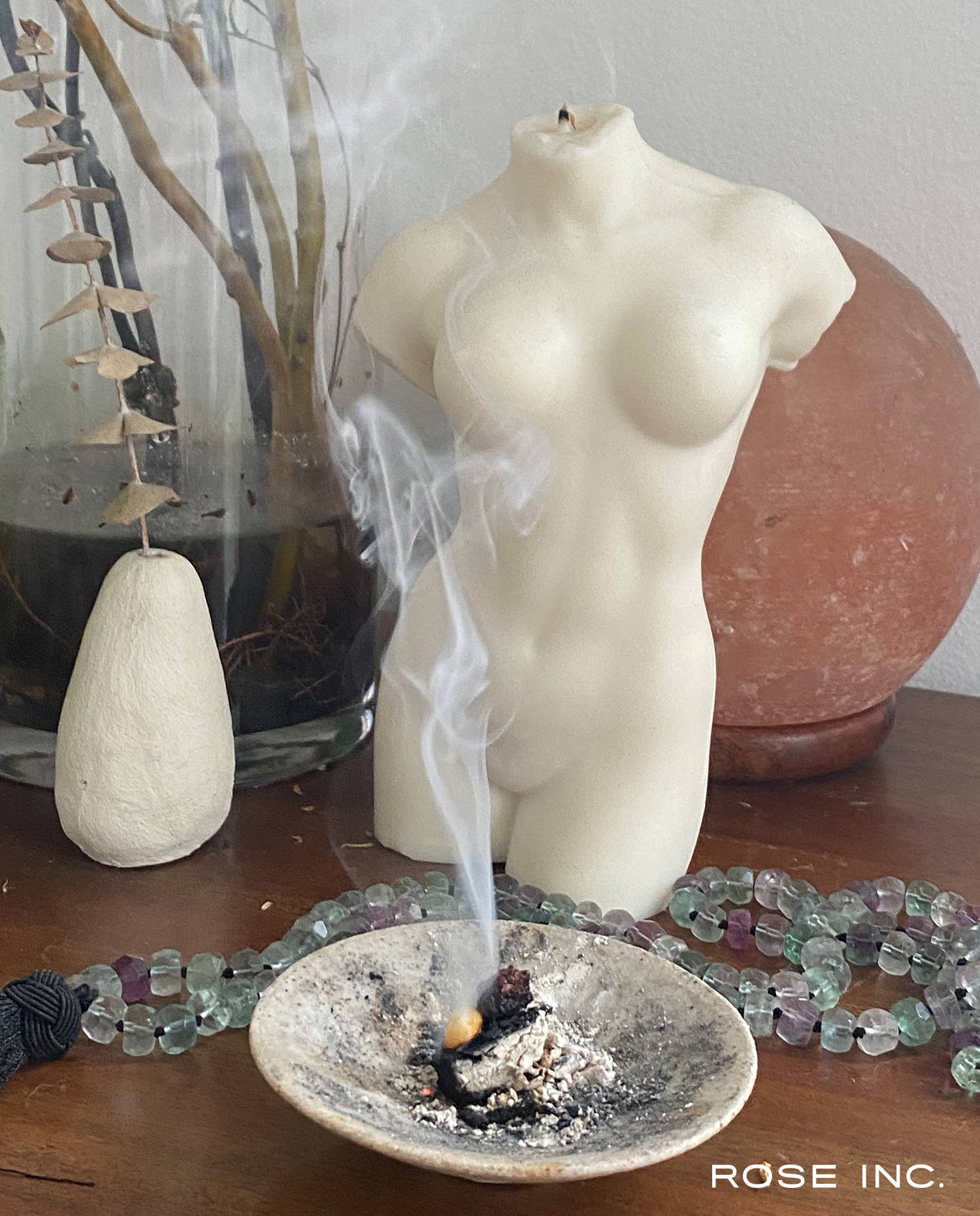 RI:
Do you recall your first makeup purchase? What was the experience like?
GN:
Benefit BeneTint. It looked like deep red nail polish with that type of brush, but you painted it onto your cheeks and rubbed it in. I remember thinking its scent was light and sweet. I felt like Marie Antoinette when I used it. I think it was $26 when I bought it and I remember thinking it was a lot of money for me to spend on something, but it also made me feel grown-up. I was probably 13.
RI:
Over the years, has anyone inspired your look?
GN:
I get inspiration from all over, as we all do, but I have always been inspired by dyke fashion, '70s women's suiting, '90s alternative counterculture, goth culture, hip hop, '70s Italiana anything, early '90s minimalism, club kids, new wave, no wave, neo soul… I could keep going. At some point I have implemented each one of these ideas into my life. It's always changing.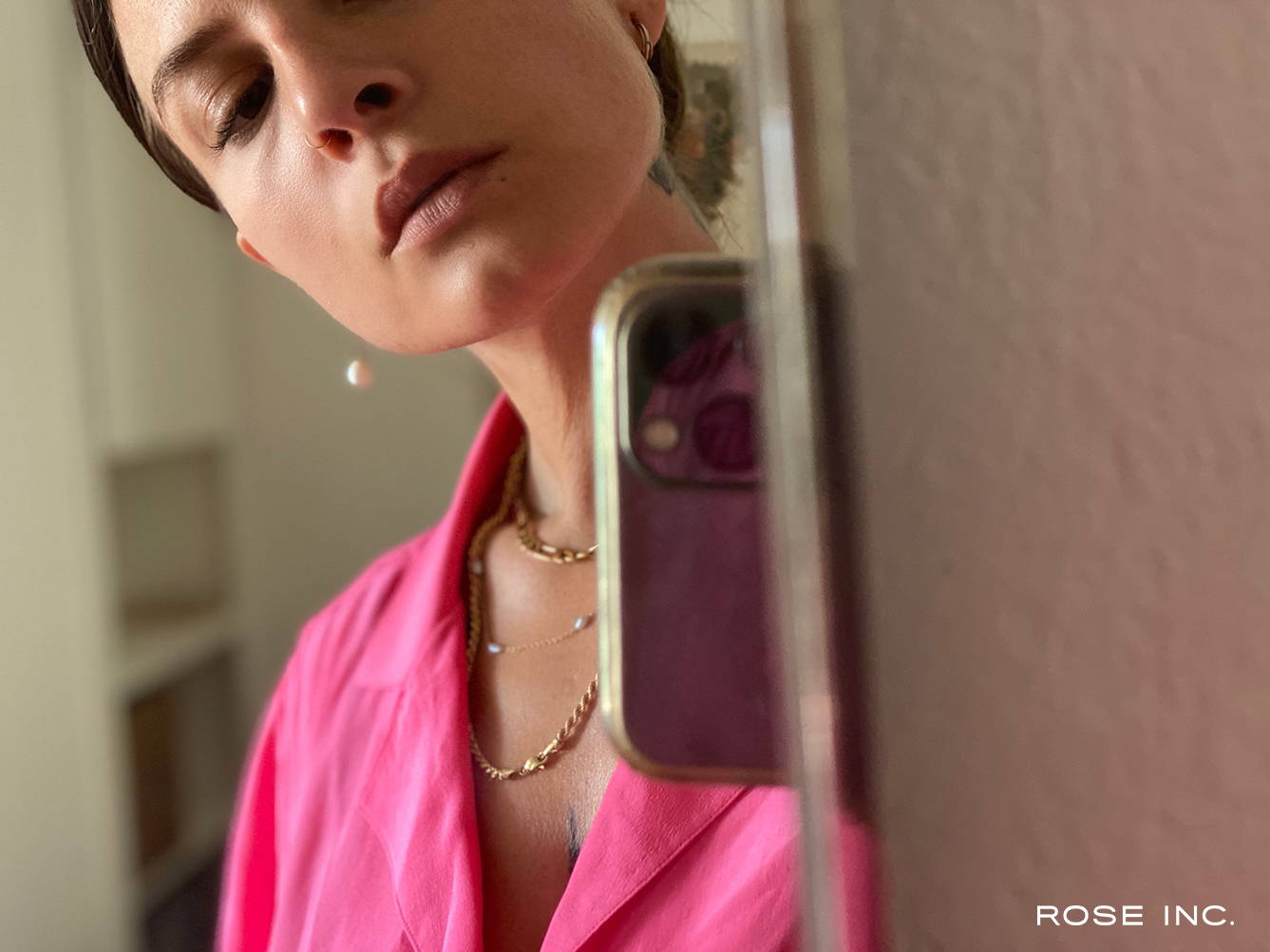 Be open to seeing beauty in all of its forms, even if you may not want it for yourself or understand it.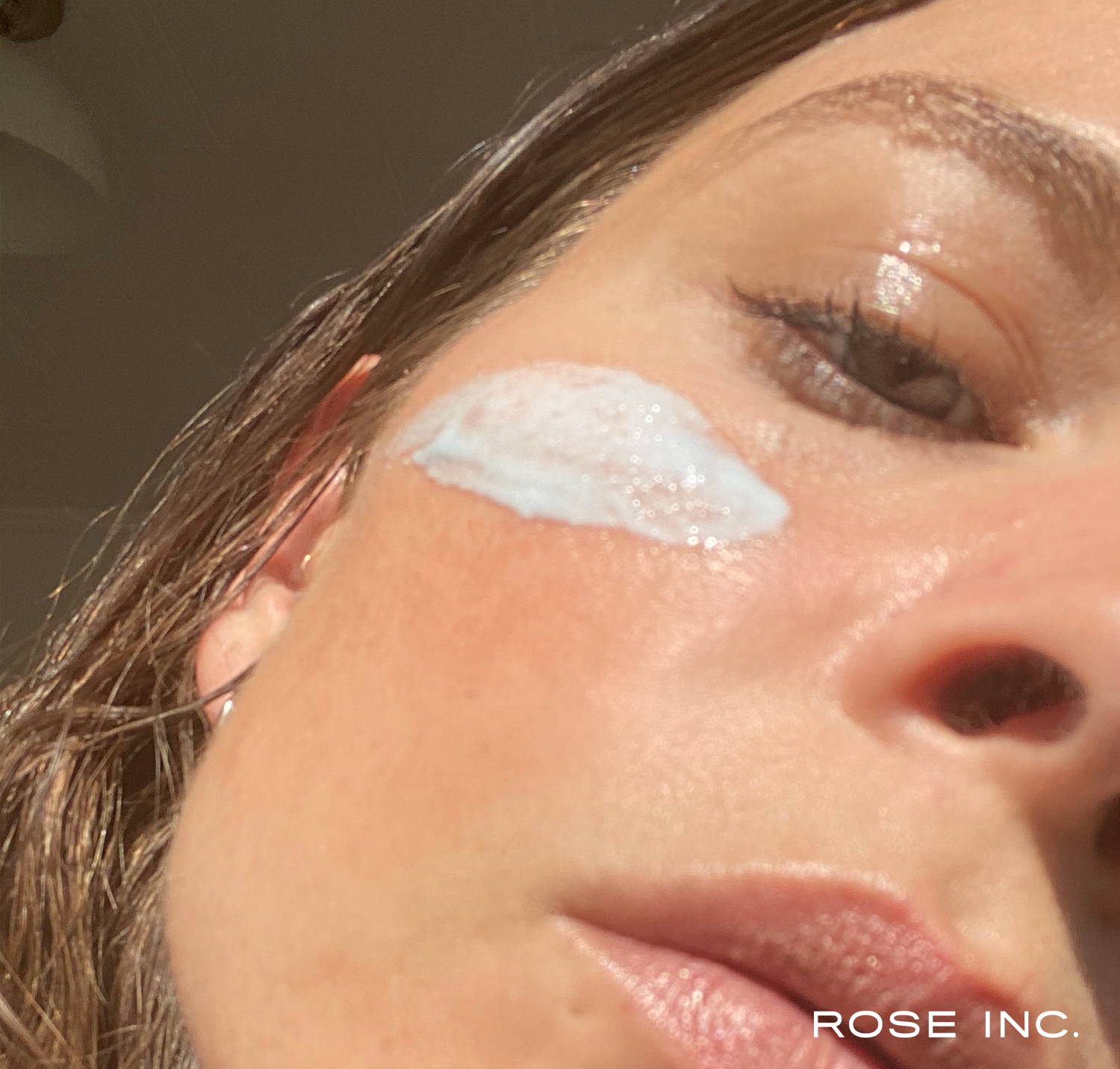 RI:
Nowadays, what does your beauty routine look like?
GN:
Same as always. I spend time washing my face with our new Wash, then I scrub with our Resurface Scrub. After that, I massage our Deep Serum into my face, neck, chest and tops of hands. I then layer our Agender Oil into my hair. I've been using our Moisture Riser Cream on my legs and arms because I am extra-dry from sitting outside in the sun everyday during WFH. I like to add a bit of eyebrow gel into my brows to comb them in place and a light wash of extra-black mascara. I have been adding a bit of our new pink Multi-Benne Stain on my cheeks (it's launching this summer) or our Ono Ono peach color stain on my cheeks as well. I add our Hydra Highlighter on as well, not only because it looks pretty but it feels like a nice skin balm. I am terrible at drinking water, but I am trying to do more of that. I will infuse it with herbs from my yard or lemons from the tree. I also take my vitamins and supplements daily.
RI:
Do you have any self-care practices that are helping you cope with stress and/or anxiety?
GN:
Breathwork, movement, cooking, dreaming.
RI:
How about fitness—do you have a routine or favorite workout?
GN:
Lately, it's been long marches in protest on the streets in support of all Black lives.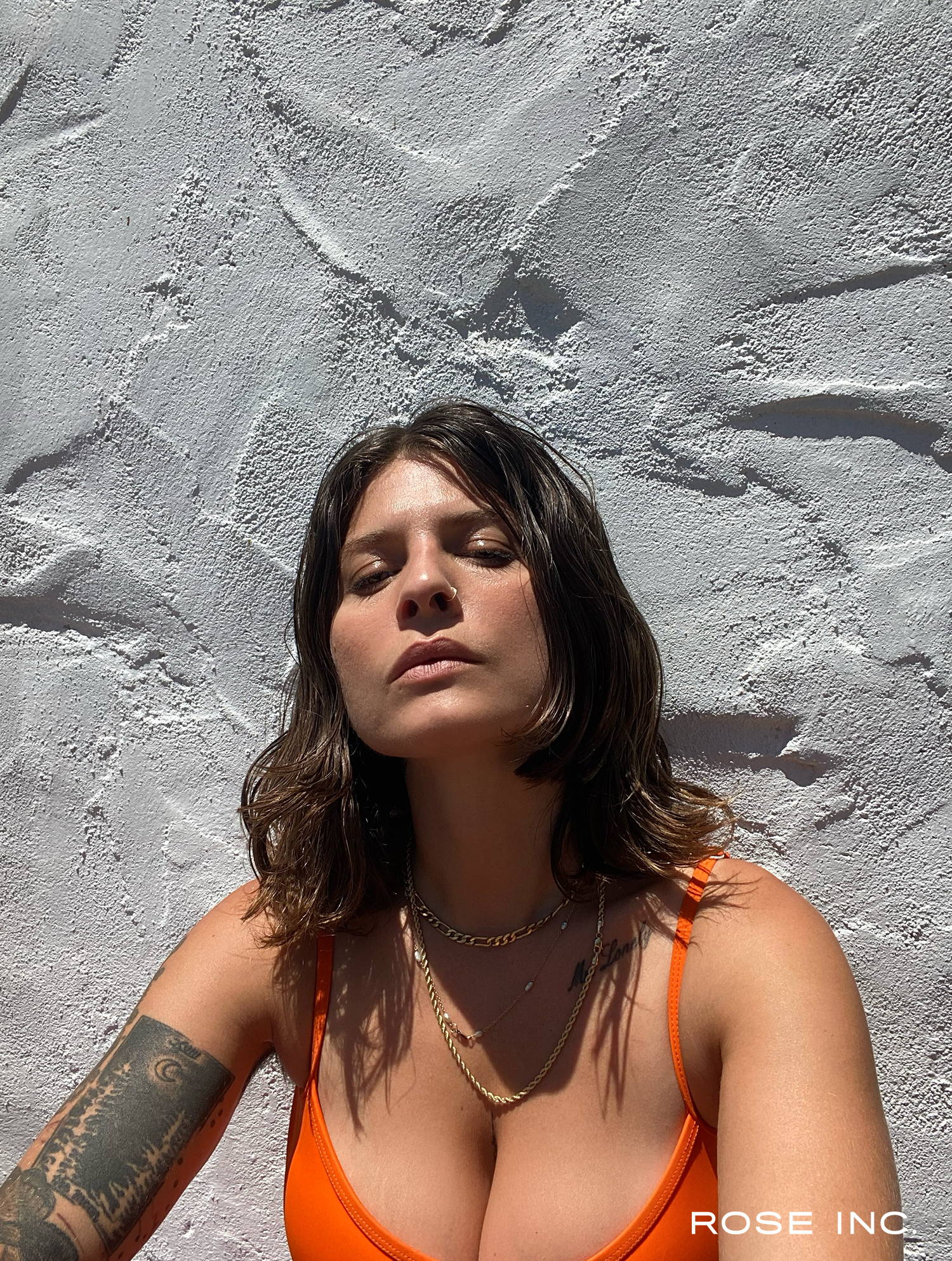 RI:
We can get behind that. Shifting gears, is anyone (or anything) inspiring you right now?
GN:
Slowfactory is inspiring me. Celine, the founder is a lead thought maker and change maker in sustainability within the fashion industry. Suited Atelier is also inspiring me with how they are rethinking not only the suit but also the fashion industry—and asking hard questions about injustices that happen in the world. My team at NOTO is inspiring me with their new ideas on things, how to make NOTO a bigger and badder-ass biz. The Black Lives Matter movement inspires me every day by unveiling how systematically wrong our systems are and what we need to do to take back the power as a community to end racism. @janayathefuture is inspiring me in showing me how society has tried to make the "other" feel smaller and held back, and how important it is to stand up for yourself and your community.
RI:
What is your hope for the future?
GN:
That we truly wake up from this and see that the world needs to change. That we finally abolish those that destroy and try to control our communities, that we defund areas of our government that only continue to put BIPOC people under oppression, and start putting money into our communities to help us thrive in all ways. To get that orange man out of the office. That we take care of our earth, stop giving so much power to the 1%, and that one day, we finally have a dyke for president. (Cue Zoe Leonard's poem!)