11 / 16
INTERVIEWS
The Profile: Georgia Pratt Holiber
Everybody has a story about beauty. In Rose Inc.'s The Profile, some of the world's most intriguing people share theirs. In this intimate interview series, we get (virtually) up close and personal to explore their definitions of beauty, path to self-confidence, and the power of femininity. Featuring imagery shot through their own lens, The Profile presents these compelling personalities in a new light—one that illuminates their own journey, dreams, and desires while highlighting their unique relationship with beauty.
Georgia Pratt Holiber got her start in fashion not by modeling clothes, but by making them. The New Zealand native sewed her first garment at 12-years-old and later went to Auckland University of Technology where she studied design. She started modeling as a college student to help pay for school and, after graduating and working for a local fashion brand for two years, decided to put her design career on hold to move to New York and pursue modeling full-time. Her big break came when she was cast in Lane Bryant's #PlusIsEqual campaign and she's since walked in shows for designers like Christian Siriano and Tome and appeared in editorials for Elle and Dazed magazines.
Like a lot of the world, work turned quiet starting in March for Holiber as she quarantined in New York City with her husband. Gigs started to pick up again in July—with precautions put in place, of course. "Nobody really thinks about how unhygienic our job is," she says. "You're the one that gets touched 30 times a day by all different kinds of people." But now, she says, things feel a little bit more relaxed. "Everything feels lighter when I go to work now," she adds.
Ahead, we chat with Holiber about her changing relationship with skin care, the burden of productivity, and what she does when she needs a mood boost.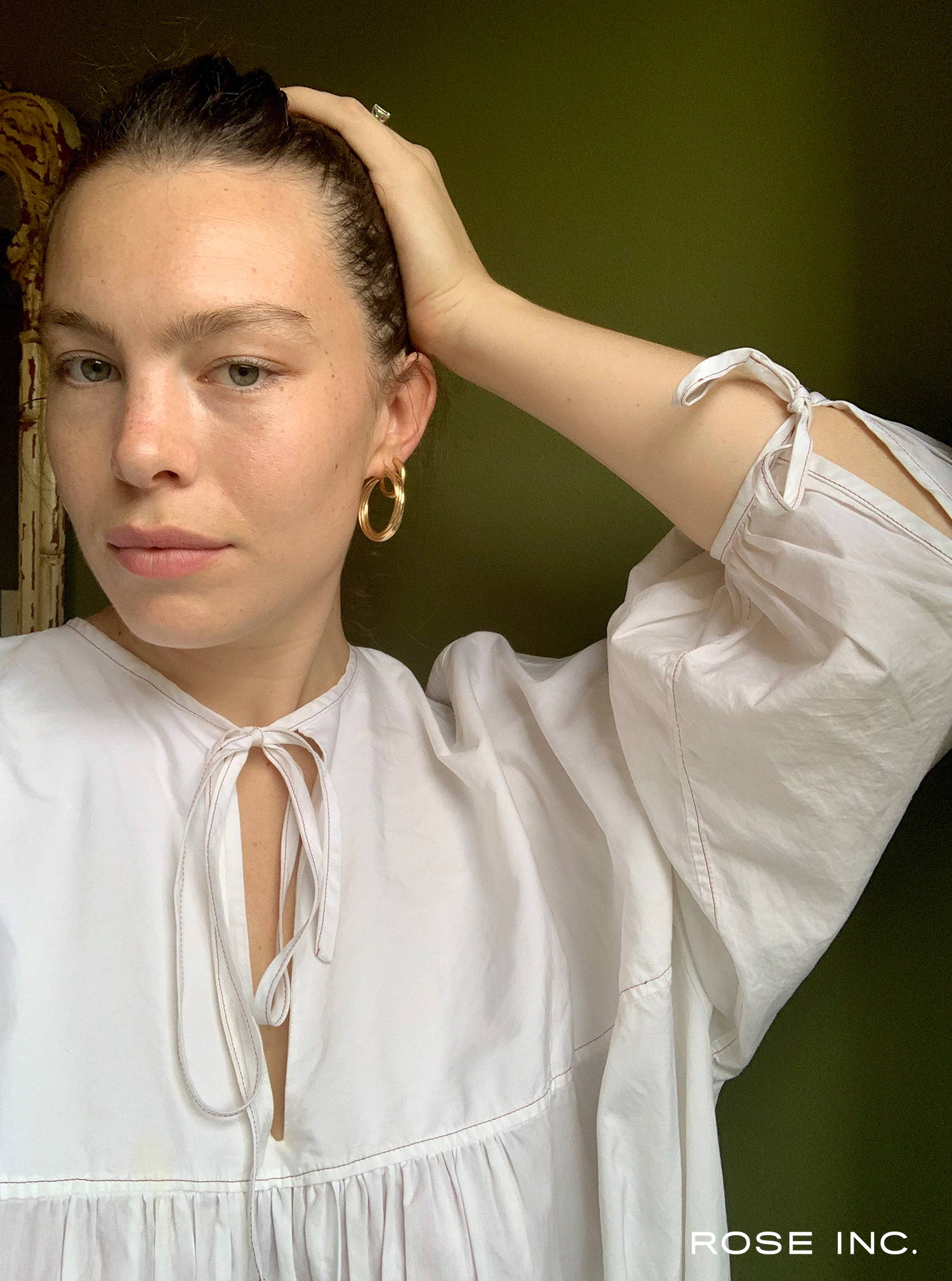 RI:
It's been a life-changing year for all of us. What have you learned during this time?
GPH:
I've learned a lot about how I deal with alone time. In the beginning of the pandemic, there was a real sense of urgency to be productive, then it slowly became a feeling of 'okay, maybe this time is better spent having conversations about what's going on'. I'm the kind of person who feels like they always need to be busy or productive so I've learned a lot just taking some time to revisit things—even just my skin-care routine. I wasn't working and so there weren't 1,000 products being put on my face, so I had headroom to reassess how I do things. I also started to do different exercises and I go for runs now—and I haven't ever been a runner—and I made a whole quilt by hand.
RI:
Has the rise in social and political advocacy changed anything about the way you approach everyday life? 
GPH:
I think it's just the frequency of conversations about race that has changed in my world for the good. Being able to ask certain questions or having a dialogue where you can share resources has made everyone a bit more alert and productive in terms of change.
RI:
Your background is in design, have you created anything other than your quilt recently?
GPH:
I actually make clothes all the time. I'm usually very equipped and have all of the things I need, but there was a point during the pandemic when we came to visit my husband's parents and I didn't have much, so I just winged it and was still able to make some things I was really proud of by trusting the skills that I had in my head. My mindset about practicality has heightened during the pandemic, which has also highlighted a lot of issues in the fashion industry about consumerism, so it was really nice to make something out of just what I had.
RI:
There's been a shift in the modeling industry where we now see more hair types, skin colors, and body sizes in campaigns and editorials. What progress have you seen and where do we still need to go from here?
GPH:
Eight years ago, when I first got to New York, it was a real struggle to get noticed by people who weren't on board with size diversity yet. Even within agencies, you either had to be a size 10 or a size 16 as those were the only sizes they were booking. It felt very controlled—very all or nothing. Editorially and commercially the casting talent was always so predictable. Like, one Black girl, maybe one person with red hair, and then you'll have three skinny blonde girls.
I think everyone accepted it for quite a while because it was like 'well, at least they're trying', but now people are realizing that making imagery for one type of person seems completely ridiculous—and it's so boring. Once people started realizing that having a size-diverse cast wasn't going to ruin their business, other people started paying attention.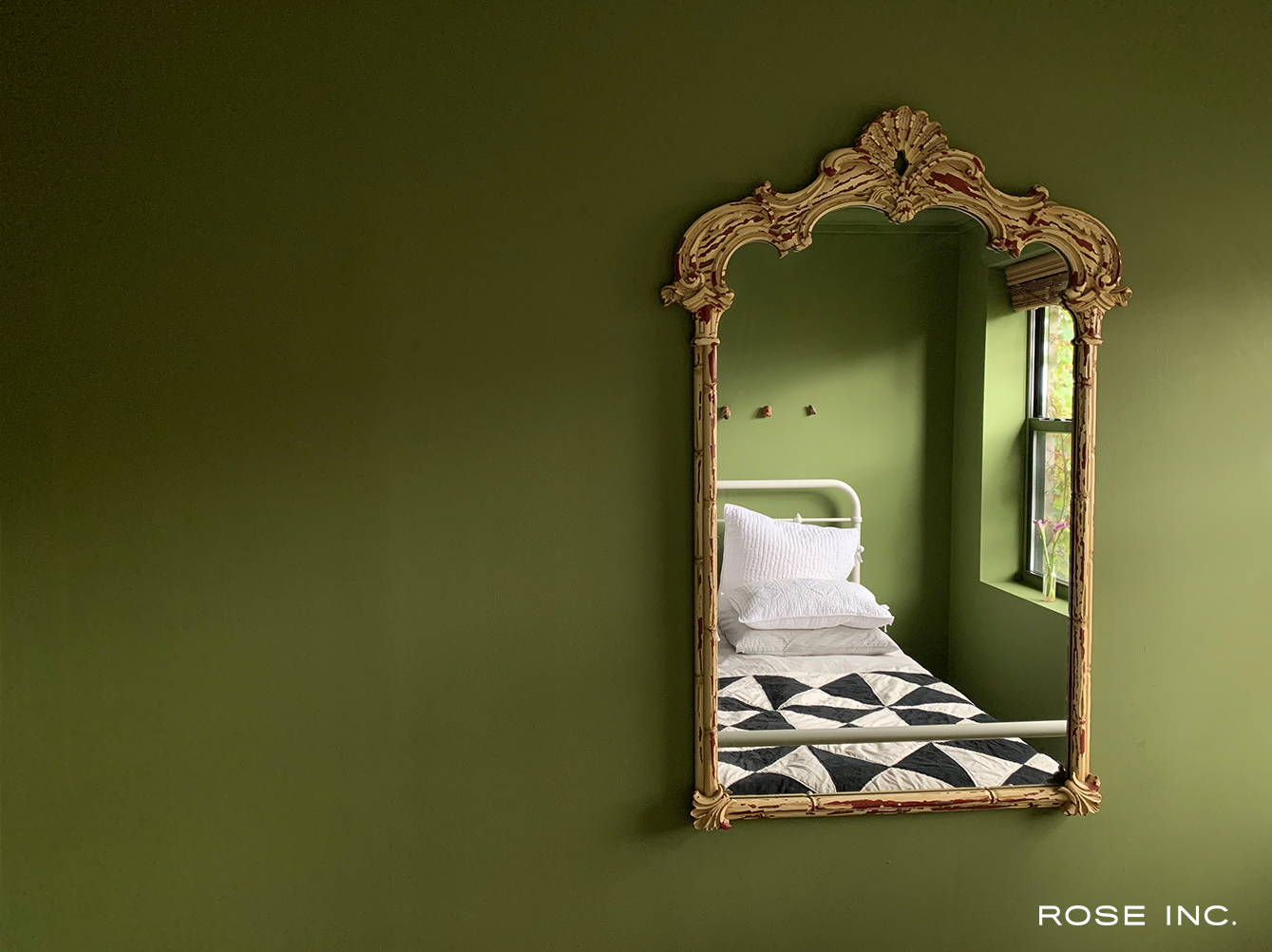 Once people started realizing that having a size-diverse cast wasn't going to ruin their business, other people started paying attention.
RI:
How is the approach to beauty in New Zealand different from New York?
GPH:
I didn't fully realize how relaxed New Zealand is until I left. On the day-to-day, it's more about skin care, and then your makeup is your indulgence, which I actually like. But I also think the cool thing about places like America is that makeup and skin care is really accessible. In cities especially, you're always around a lot of people so maybe it's about armor, where you always have your face on because you're ready to make an impression.
RI:
Do you have a favorite tip that you've received from the makeup artists you work with?
GPH:
I'm really into face massages. I think everyone underestimates it, but it really is something that transforms your face. You feel less puffy and I've noticed how much better the makeup stays on.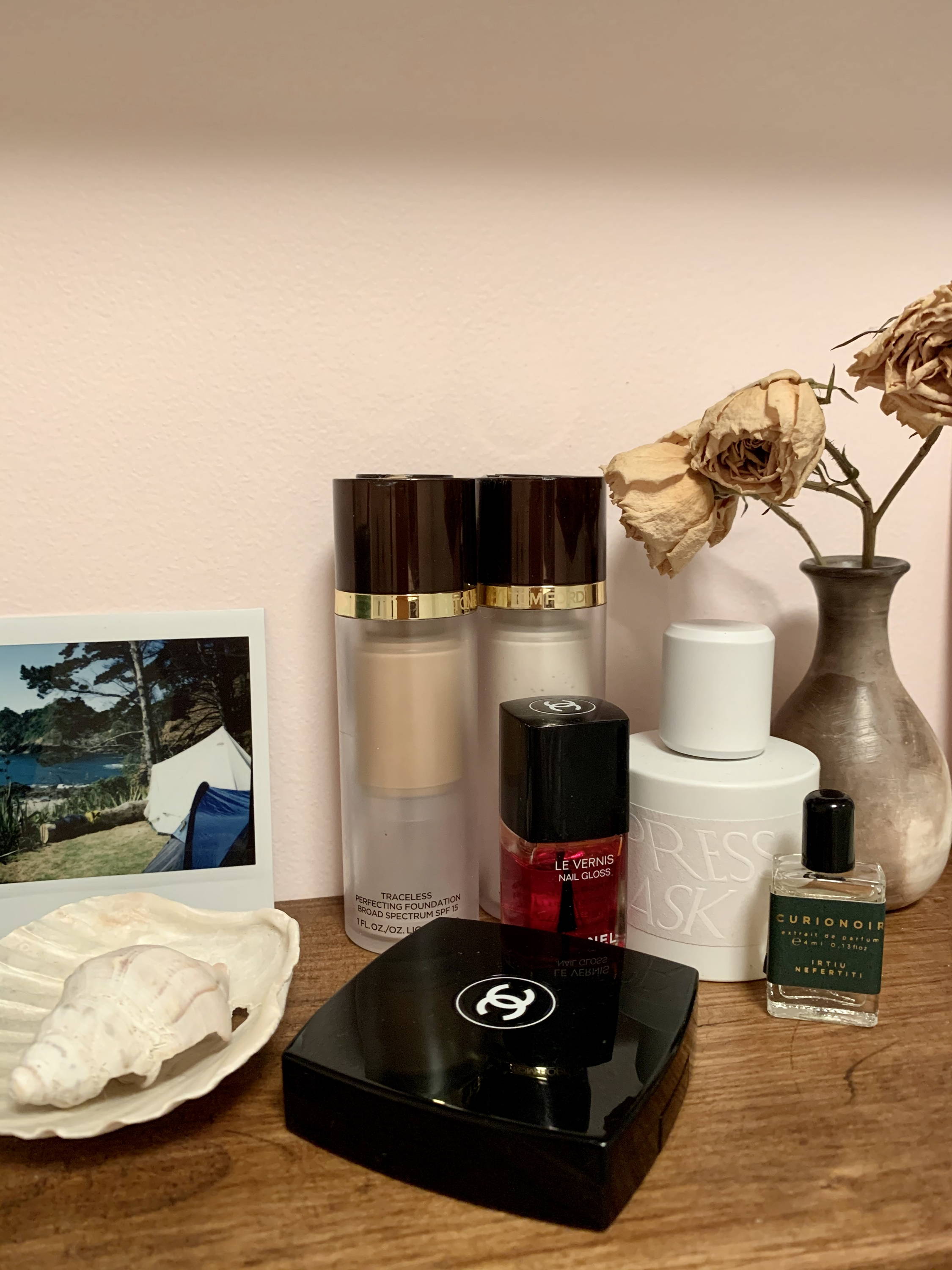 RI:
Looking back, do you remember what your earliest beauty memory is?
GPH:
I used to watch my dad shave his mustache when I was really young and I became obsessed with razors because I just couldn't understand how they worked. I remember trying to shave my face because I wanted to be like my dad and I actually cut myself. It was pretty gnarly and I have a little scar now.
RI:
If you had to limit your makeup routine to three products, what would they be?
GPH:
I use a Glossier lipstick that's really sheer and I'm a big rosewater spray girl because I use it in my hair, too. And I have a really great tinted sunscreen by Elta MD that I take everywhere with me.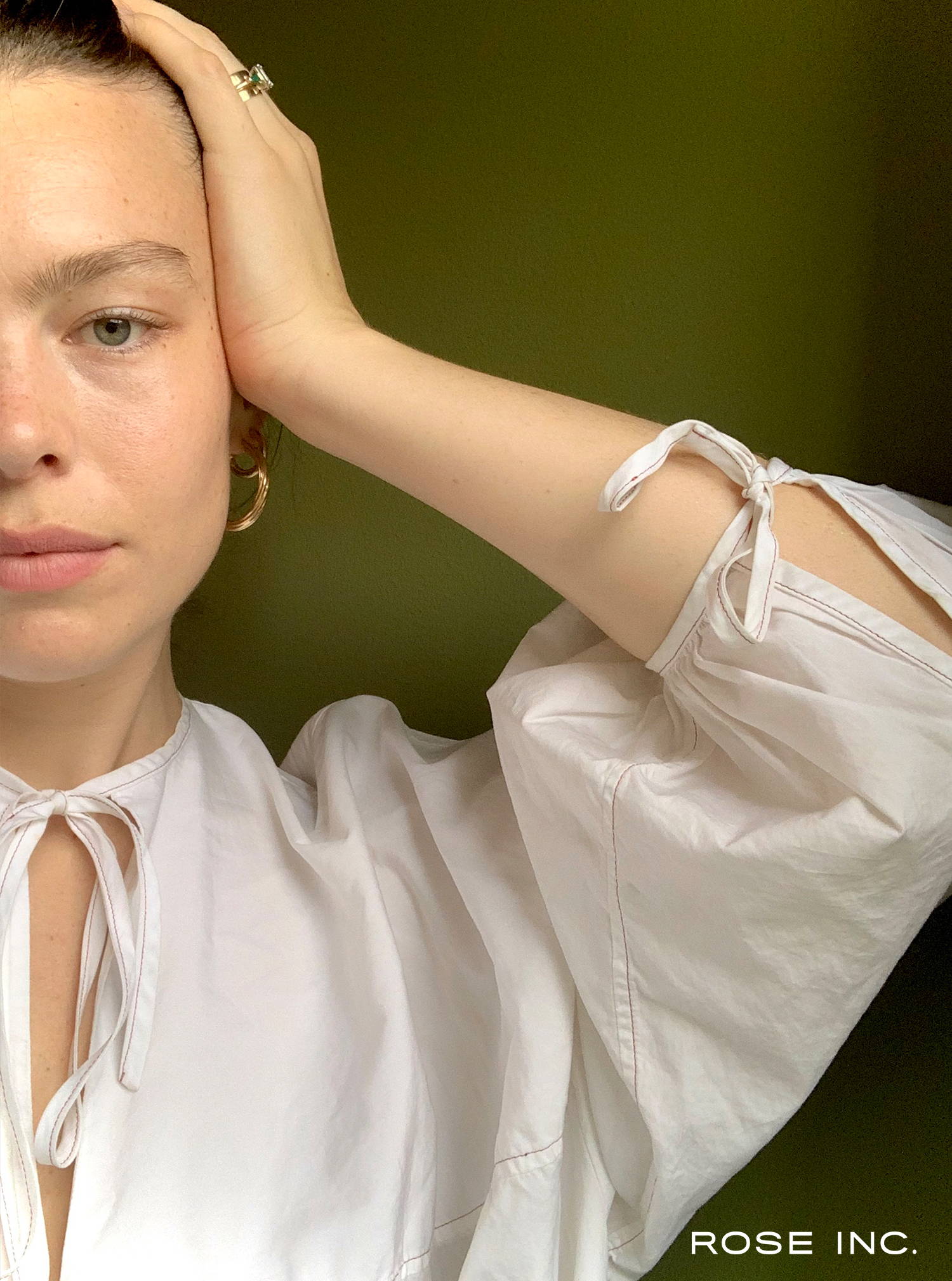 RI:
What does your skin-care routine look like these days?
GPH:
I'm a big hormonal acne veteran so my dermatologist recommends I stick to a gentle routine. I guess it's always worked, but I read an interview during the pandemic with someone who talked about not having a set routine of products, but instead having a set routine of steps. So now I see what my skin is like day-to-day and change it up depending on what I think it needs. I actually think that's been a real game-changer for me!
Instead of having one moisturizer, I have three that I really enjoy. I really like Tata Harper moisturizers for days when I need a little bit more moisture and then I have really basic Kiehl's one for the other times. I always wash my face, I have a toner that I apply, and then usually a serum—in the evenings I use the iS Active Serum—then a moisturizer and an eye cream. It's always the same routine, just different products depending on what my skin needs.
RI:
How does self-care factor into your beauty routine?
GPH:
I really like being able to follow a bath with a full skin-care routine. It makes me feel like I'm looking out for myself.
RI:
What do you do when you need a mood boost?
GPH:
Fresh air has always been a thing that I rely on for a mood boost, so a walk around the block always resets me, or I ring a friend I can have a laugh with or chit chat about nothing. It gets me out of the funk I might be in and always makes me feel less insular.
RI:
What are your hopes for the future?
GPH:
My hope is that people will start taking better care of our planet and become more engaged with protecting it.