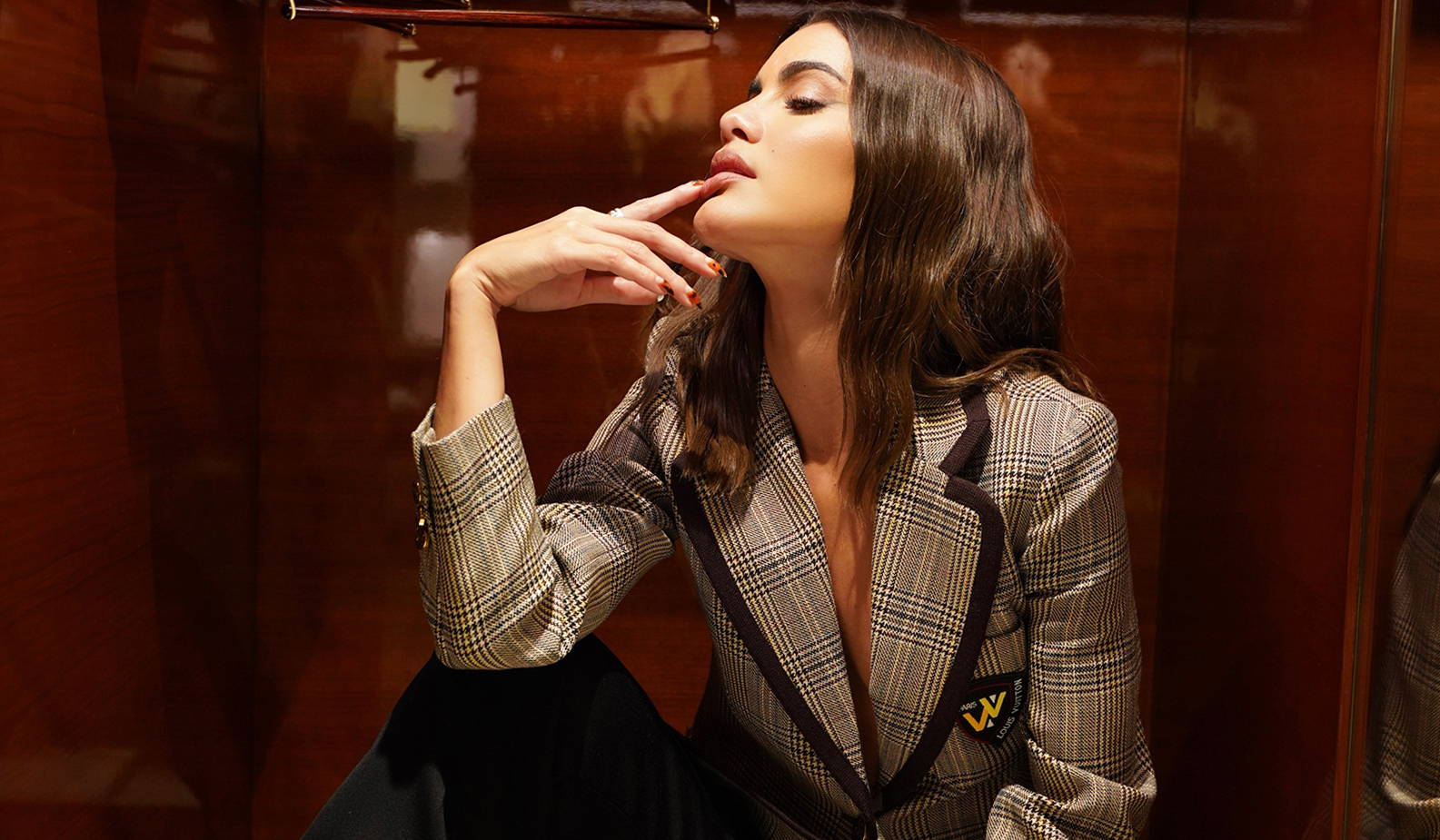 11 / 02
INTERVIEWS
The Profile: Camila Coelho
Everybody has a story about beauty. In Rose Inc.'s The Profile, some of the world's most intriguing people share theirs. In this intimate interview series, we get (virtually) up close and personal to explore their definitions of beauty, path to self-confidence, and the power of femininity. Featuring imagery shot through their own lens, The Profile presents these compelling personalities in a new light—one that illuminates their own journey, dreams, and desires while highlighting their unique relationship with beauty.
Before Camila Coelho was one of the most popular influencers in the world, she was working the Dior makeup counter at her local Macy's. Inspired to take her love of makeup beyond the department store, she launched a blog in 2010 featuring step-by-step tutorials of her favorite beauty looks, eventually expanding to YouTube where her fame skyrocketed. To wit: She currently has roughly 5 million subscribers across two channels on the platform and nearly 9 million followers on Instagram.
Today, the Brazil native has her own beauty brand called Elaluz—whose luxe haircare, skin-care, and makeup products are sold across sites like Net-a-Porter—as well as an eponymous clothing line which launched on Revolve last year and has since become one of the company's top sellers.
We spoke to Coelho from her home in Los Angeles about what it was like to launch her beauty brand during the pandemic, the self-care routine she swears by, and how having epilepsy has shaped her life. "It's still a very sensitive time in the world right now and some days I am happier than others, but that's a part of life," she says. "I try to stay busy, active, and creative during this time." Rose Inc.'s conversation with Coelho, ahead.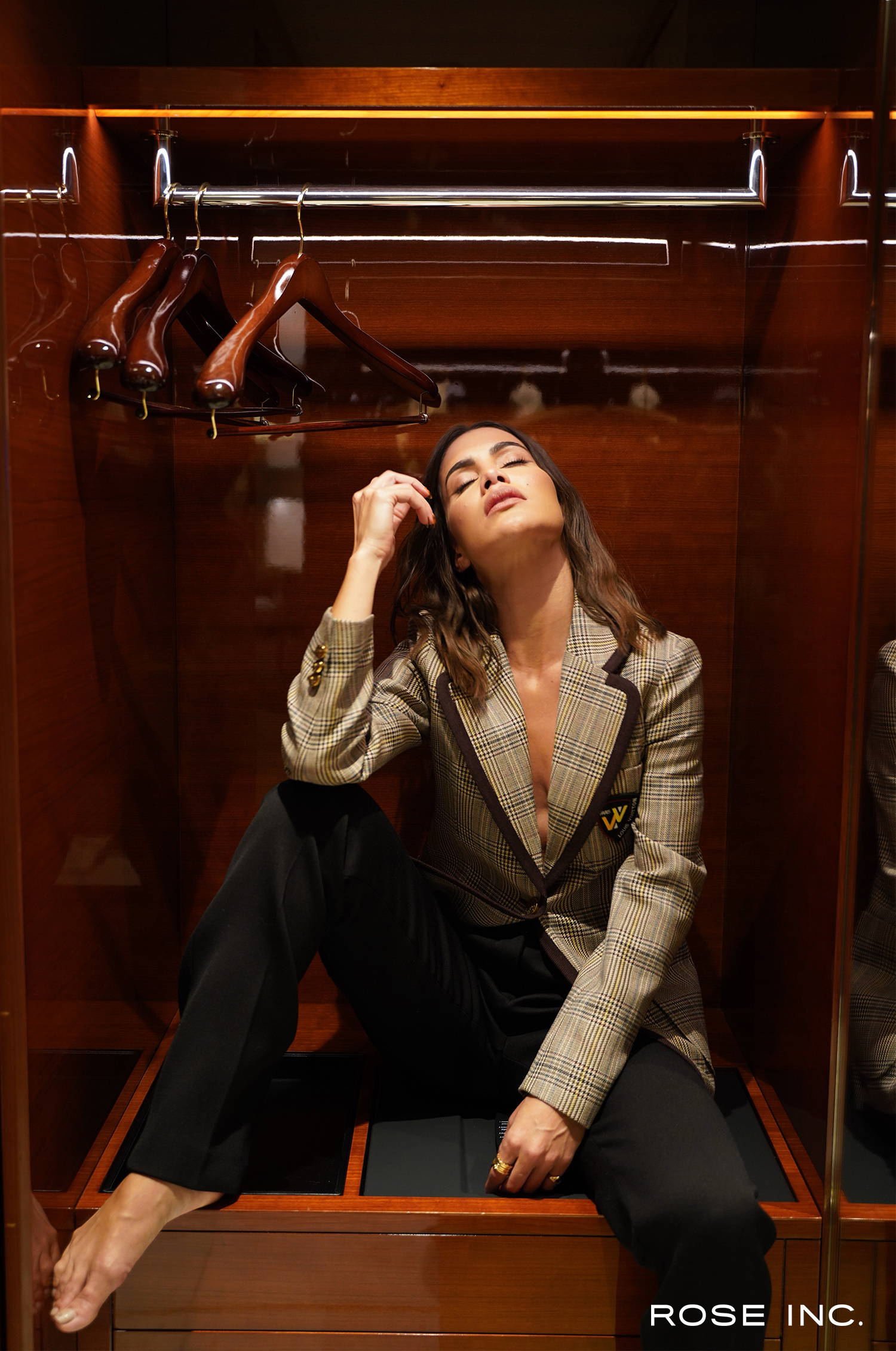 RI:
Have the last few months shifted your perspective on what's important?
CC:
I used to travel so much, which easily overwhelmed me, but during this time I've been able to focus on my sleep, mindfulness, and daily routines to help prevent myself from becoming stressed. I think I will move forward with a more meaningful approach to travel; I will travel less than I did before since we've all learned that so much can now be done virtually. Travel shouldn't be about the number of times you go out of town in a year, but, rather, making sure those travel moments are as special as can be, and, for me, that means being with my family. Being away from them for so long in LA has been hard, so I've tried to prioritize calling them on FaceTime more often until I am able to visit them in Brazil.
RI:
You run a beauty brand, Elaluz, and a namesake fashion line, Camila Coelho Collection. Has the pandemic impacted the way you design and think about new product launches?
CC:
We launched Elaluz during the pandemic, so a lot of our marketing and launch plans changed. I try to think in the shoes of my consumer, and what they would like to have given the circumstances of the world around us. For example, with the Camila Coelho Collection, we originally had lots of party pieces and dresses for a night out but we had to push those pieces back because people are not wearing as many glam outfits right now. A lot of our party pieces were replaced with loungewear pieces that people wear at home, and those have been doing really well. But I think there is still a desire for some fun pieces and glam moments every now and then, even if it's for a Zoom call or a COVID-safe dinner date.
RI:
What feeling do you want the products you release to give women?
CC:
My main goal with Elaluz (which means "she is light" in my native Portuguese) is to help people find their inner light. Every single person has their own individual light shining inside of them but when things happen in our lives, sometimes that can block out the light. I was diagnosed with epilepsy when I was 9 years old, and for years I blocked out my own light as a result. Once I started to accept myself, I found my light again and that's what I want people to feel when they use Elaluz. These products will enhance your natural beauty and help you shine.
Once I started to accept myself, I found my light again…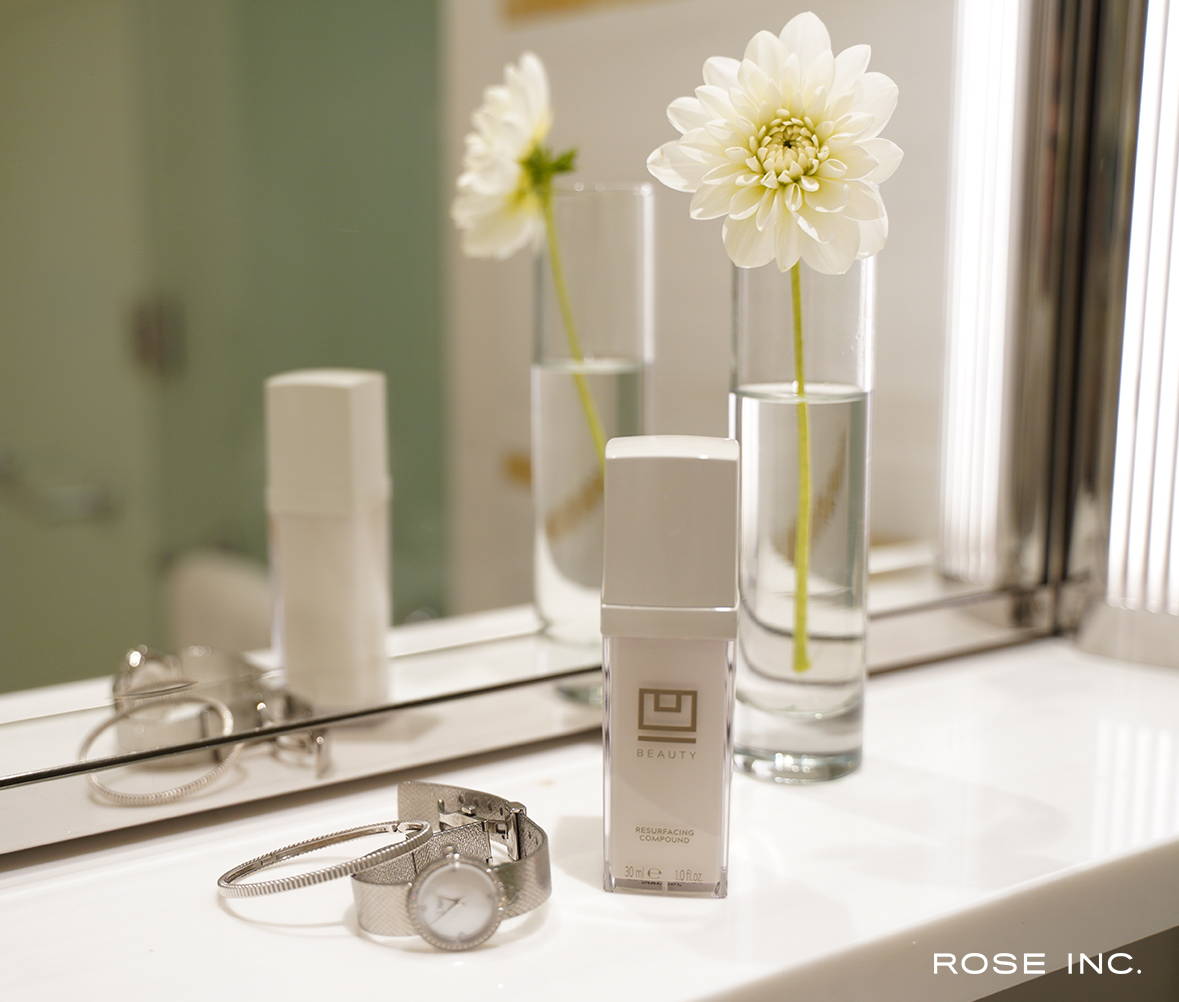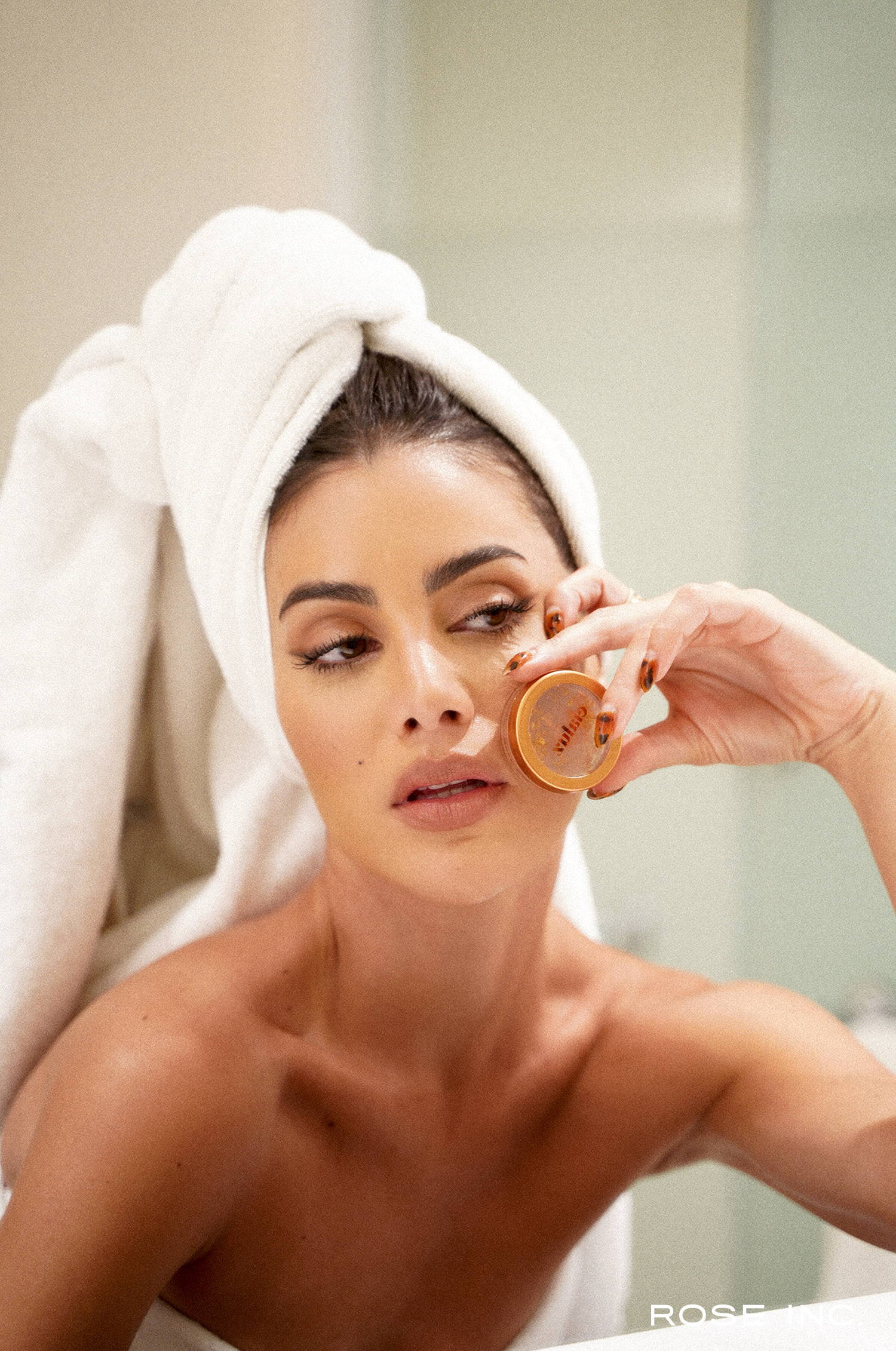 RI:
Earlier this year you opened up about your experience living with epilepsy. Why did you decide to share your story?
CC:
When the doctor was explaining my type of epilepsy to me at age 9, I was so relieved because as a child, all I was really concerned with was whether or not I could still play with my friends. Luckily, due to the type of epilepsy I have, I lived a fairly normal childhood. It wasn't until my teenage years that I started struggling with feeling different, insecure, and like I didn't belong. I started to think, 'Why me? Why do I have this? Why do I have to take medicine?' It was a dark time in my life, so much so that I actually stopped taking my medication without telling anyone. I ended up having a seizure in front of my friends at school and it was the worst moment of my life. 
After the incident, my mom really put things into perspective for me when she reminded me that people are fighting for their lives every single day, and don't know if they will be alive tomorrow. I have epilepsy but there are people who have it worse than I do with seizures every day. I take one pill every day and know I will be okay, so I had to remind myself that I'm very lucky. From that moment on, I started to look at everything very differently and became more positive in the process, learning to accept myself fully. When I shared my story earlier this year, so many people reached out to me, and that's when I realized I was able to help people by just talking about my own journey in an honest way.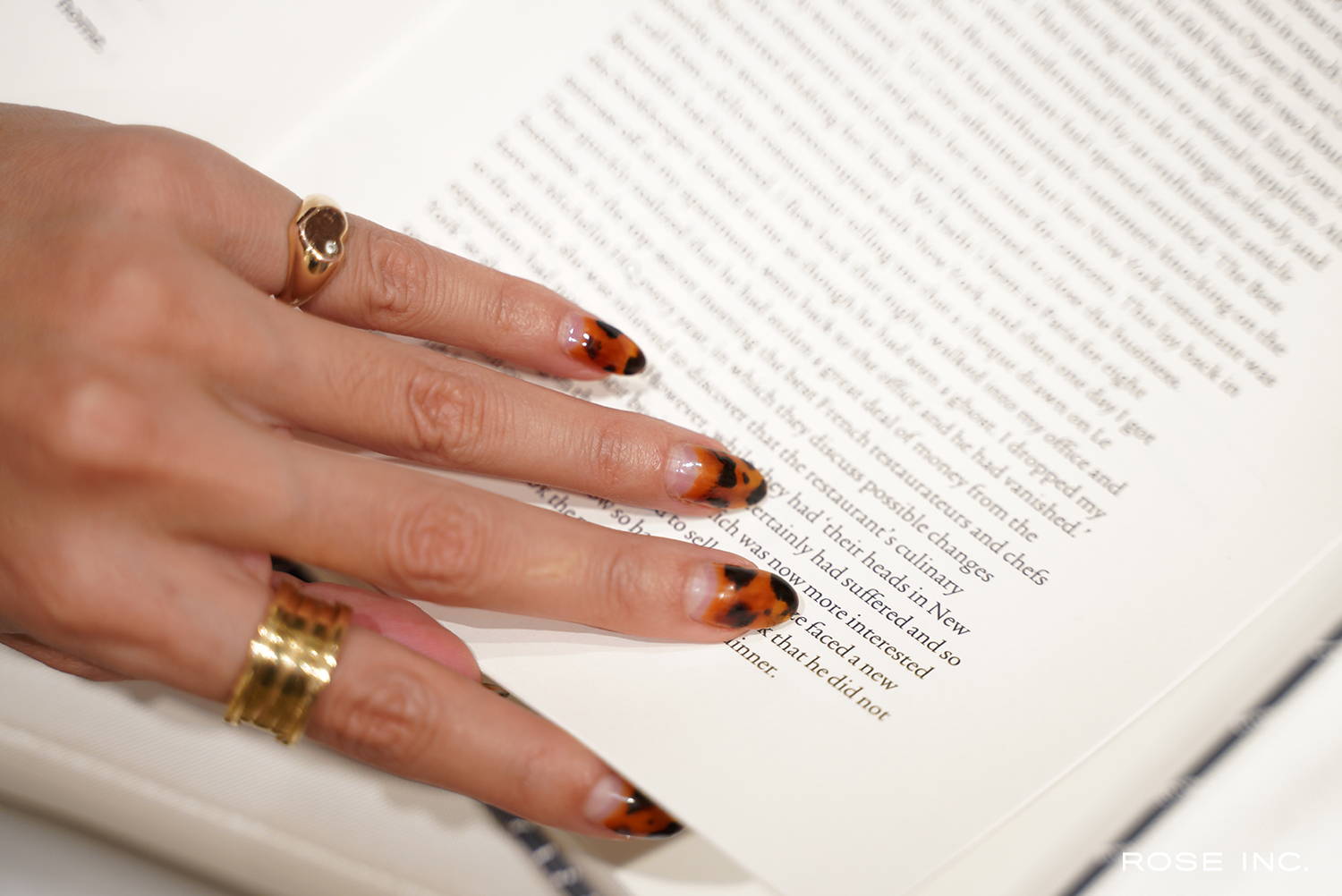 RI:
What are you doing these days to de-stress and relax?
CC:
Mental health and wellness are so important to me. I always take 10-15 minutes each day to step outside, take in the sun and be in nature. I also do a 20 second hug with my husband every day and it's helped me relieve stress. 
RI:
Which beauty products can you not live without?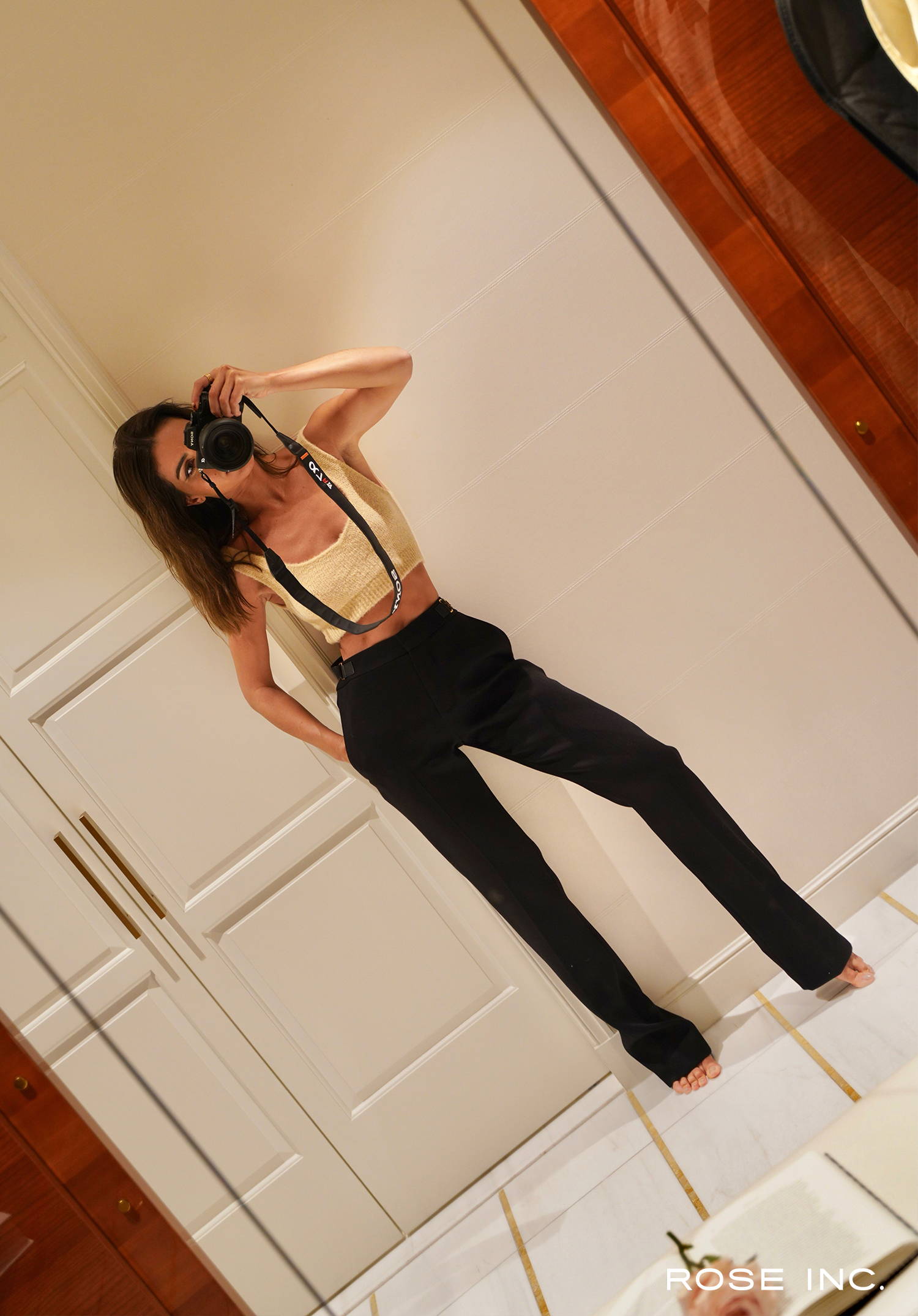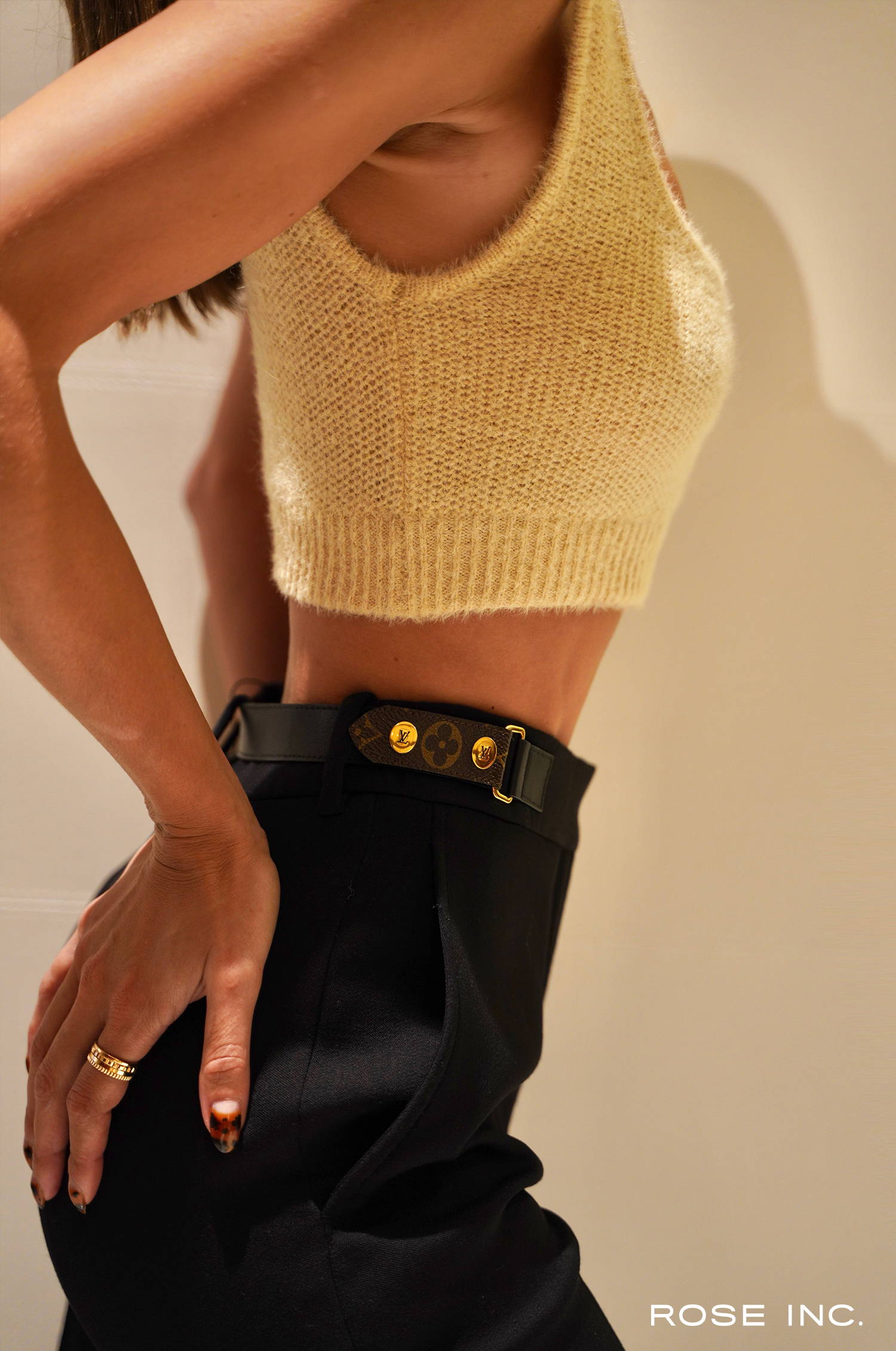 RI:
Is there a fragrance you always return to?
CC:
I'm really addicted to Aerin's Gardenia Rattan perfume. I love all of the Aerin perfumes but this one is my favorite!
RI:
What's your skin-care regimen like?
CC:
I have a morning and nighttime skin routine. My morning skin routine consists of washing my face with water, applying my Elaluz Beauty Oil, then adding eye cream and de-puffing my face using a Gua Sha tool. I top everything off with sunscreen and my Elaluz 24K Lip Therapy. 
If I wear makeup during the day, then at night I will double cleanse and apply a toner, serum, and eye cream. Then I'll apply the Elaluz 24K Therapy again as an overnight mask for my lips and put lotion on my entire face and body.
RI:
When it comes to your beauty regimen, where do you like to splurge and where do you save?
CC:
I like to splurge on skin care, foundation, and concealer because it's going directly on my skin. I tend to save on mascara and beauty tools.
RI:
What do you believe about beauty now that you didn't before?
RI:
When do you feel the most confident in your beauty?
CC:
I feel the most confident when I'm wearing very light makeup that brings out the features I want to highlight. Of course, I love a good smoky eye and bold lip look, but I feel the most confident and beautiful when wearing a super natural look.