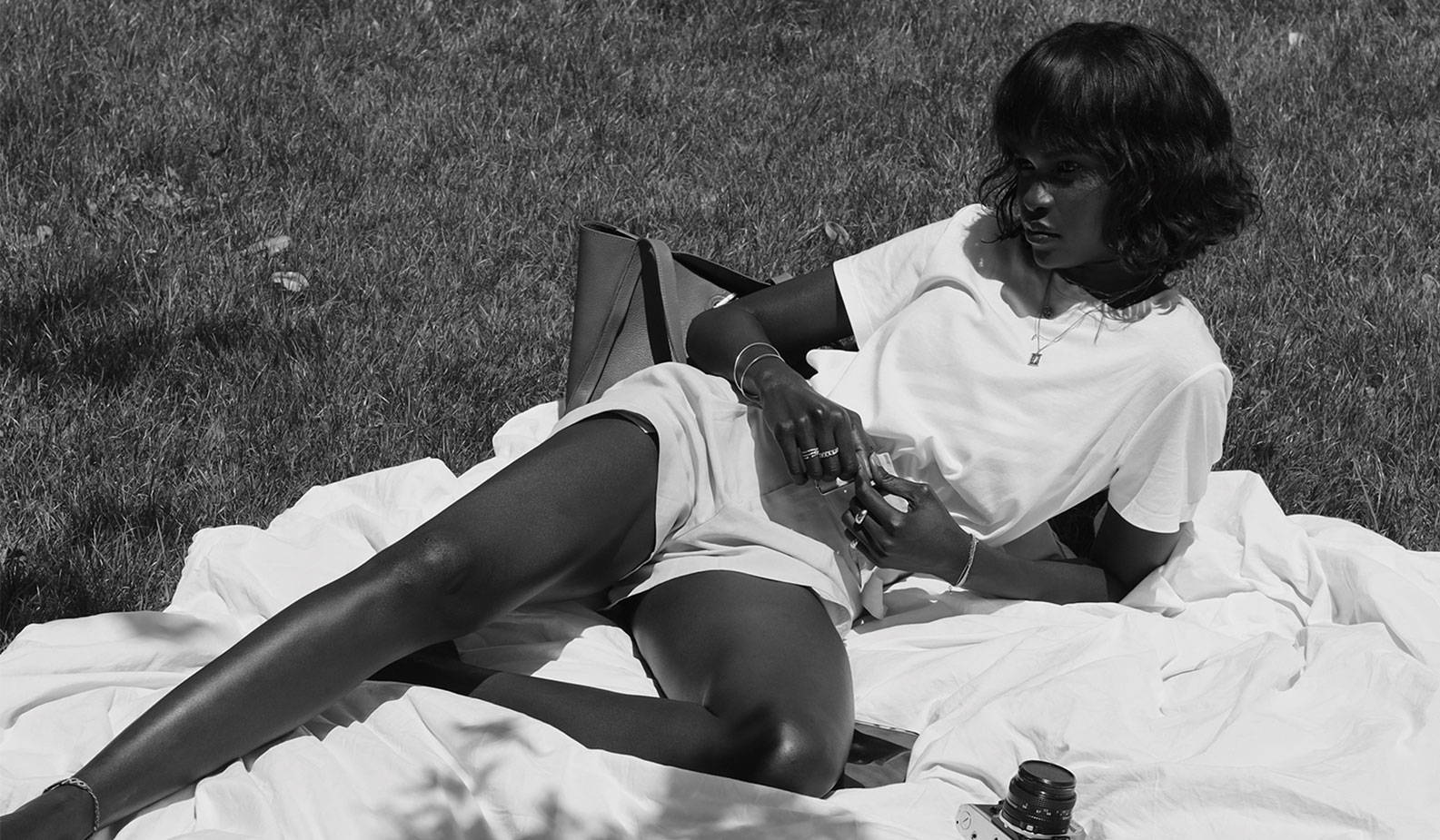 06 / 21
INTERVIEWS
The Profile: Amy Julliette Lefévre
Everybody has a story about beauty. And in The Profile, a new evolution of Rose Inc.'s

Go-See

feature, some of the world's most intriguing people share theirs. In this intimate interview series, we get (virtually) up close and personal to explore their definitions of beauty, path to self-confidence, and the power of femininity. Featuring imagery shot through their own lens, The Profile presents these compelling personalities in a new light—one that illuminates their own journey, dreams, and desires while highlighting their unique relationship with beauty.
Until earlier this year, Amy Julliette Lefévre was a Black model with the glamorous portfolio, runway experience, and well-worn passport that go with the job. But in February, her name was suddenly everywhere when she refused to wear racist accessories—oversized lips, exaggerated simian ears—on a Fashion Institute of Technology catwalk. Taking that stand not only prompted FIT to issue a public apology, it also sparked necessary conversations about racism in the fashion industry. Below in an email interview with Rose Inc., Amy reflects on the meaning of that moment, working during the pandemic, and the evolution of her relationship with beauty.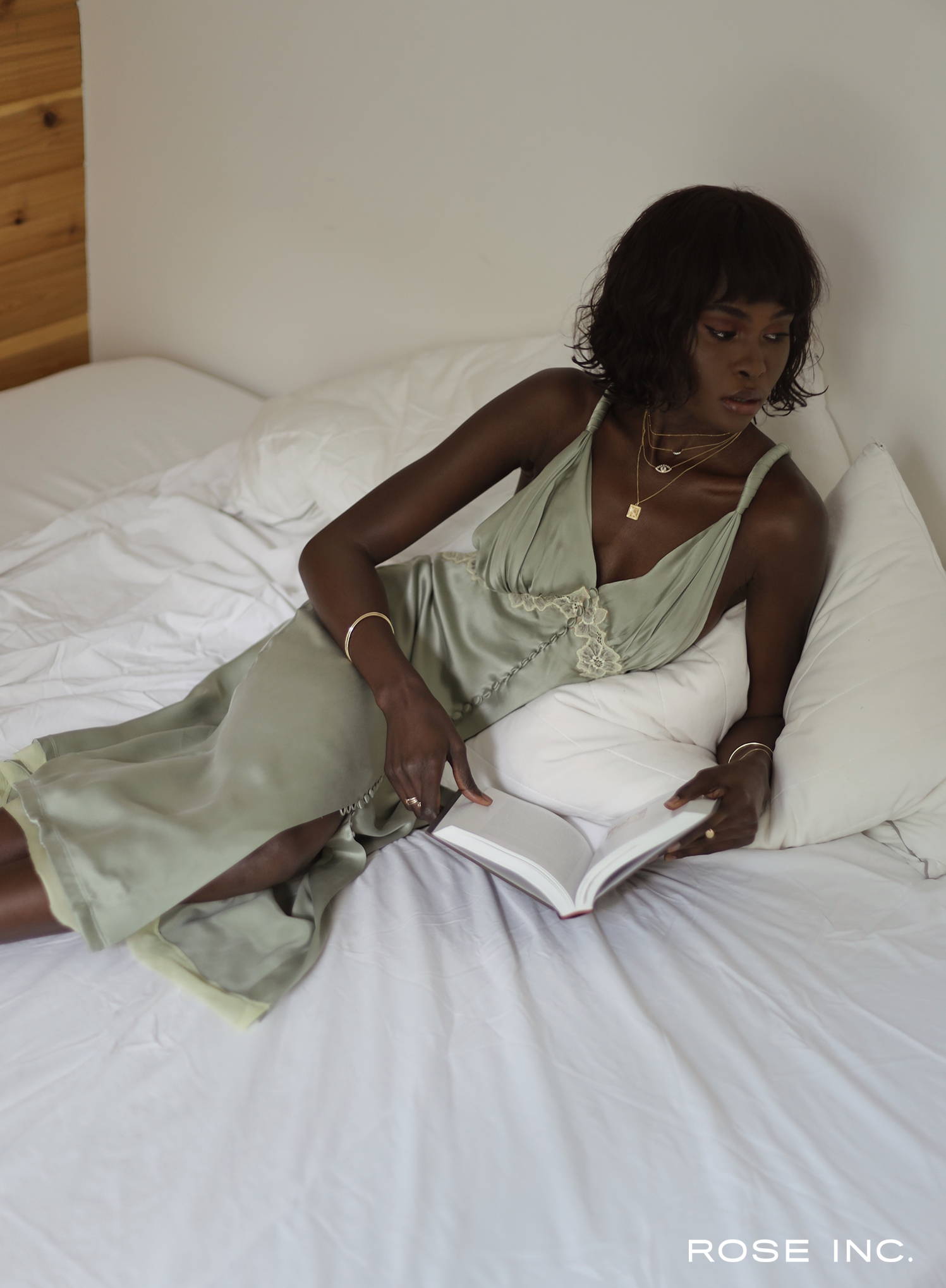 RI:
How did your career in the fashion industry begin? Did you dream of working in the industry, or was it more of a surprise?
AJL:
Both of my parents were fashionable creatives and I followed suit with my love of fashion. I have always been interested in the industry as an expression of creativity and style, so I have been involved since my teenage years. I started modeling in high school and took up photography and painting. I started focusing on Instagram and digital marketing earnestly about two years ago.
RI:
Fashion Week now feels like a lifetime ago, but back in February, you refused to wear racist accessories on the runway. What was it like to speak out and stand up not only for yourself, but for Black women everywhere?
AJL:
In the moment during which I realized that I was being asked to wear accessories that recalled centuries of oppression and prejudice, I felt a flood of emotions. But I would not be disrespected, and I knew that I had to take a stand against what, to me, was so blatantly wrong. The subsequent support and solidarity that I received from around the world was so inspiring and made it easier for me to get through the ordeal. I was also heartened to hear that others were inspired to stand up for themselves as well. 
In light of the critical movement to end systemic racism that we are currently facing, I believe that we need to appreciate that these are issues that are not limited to the police, the judicial system, or the healthcare system, but are experienced by Black people in the fashion industry and in every type of day-to-day job. This is pervasive. We need to be the last generation to worry about not being able to successfully live our lives due to the color of our skin.
RI:
Absolutely. Thank you for sharing that with us. Now let's transition to beauty for a moment. During your days on photo shoots, what beauty lessons have you learned from hair and makeup teams—any tricks, bits of advice, or techniques that you now use regularly?
AJL:
I have learned some great beauty tricks from hair and makeup teams during shoots and Fashion Week. One of my favorites is a quick solution to getting rid of flyaways. You simply spray hairspray on paper and apply the paper on the flyaway hair to get it to stay down. I also learned how to perfectly apply eyeliner by using a lip pencil to measure between my nose and eye when drawing the line. It comes out perfectly!
RI:
What is your earliest beauty-related memory?
AJL:
I was with my mom prior to the lockdown a couple months ago and I was helping her to do her eyebrows. It just reminded me how much I love makeup and all the times my mom and I came together to play with makeup when I was a kid.
RI:
And did you have a natural curiosity about beauty or did someone (or something) pique your interest?
AJL:
I was always curious as I watched my mom apply makeup; it looked so natural and beautiful on her. I wondered how she managed to do such a good job!
RI:
As your curiosity grew, where did you look for inspiration over the years? Has anyone specifically inspired your look?
AJL:
I used to watch a lot of makeup tutorials from Jackie Aina when I was in college. She was so precise with a full makeup look. I loved it! Over the years, I have started to go for a quicker, more natural makeup look.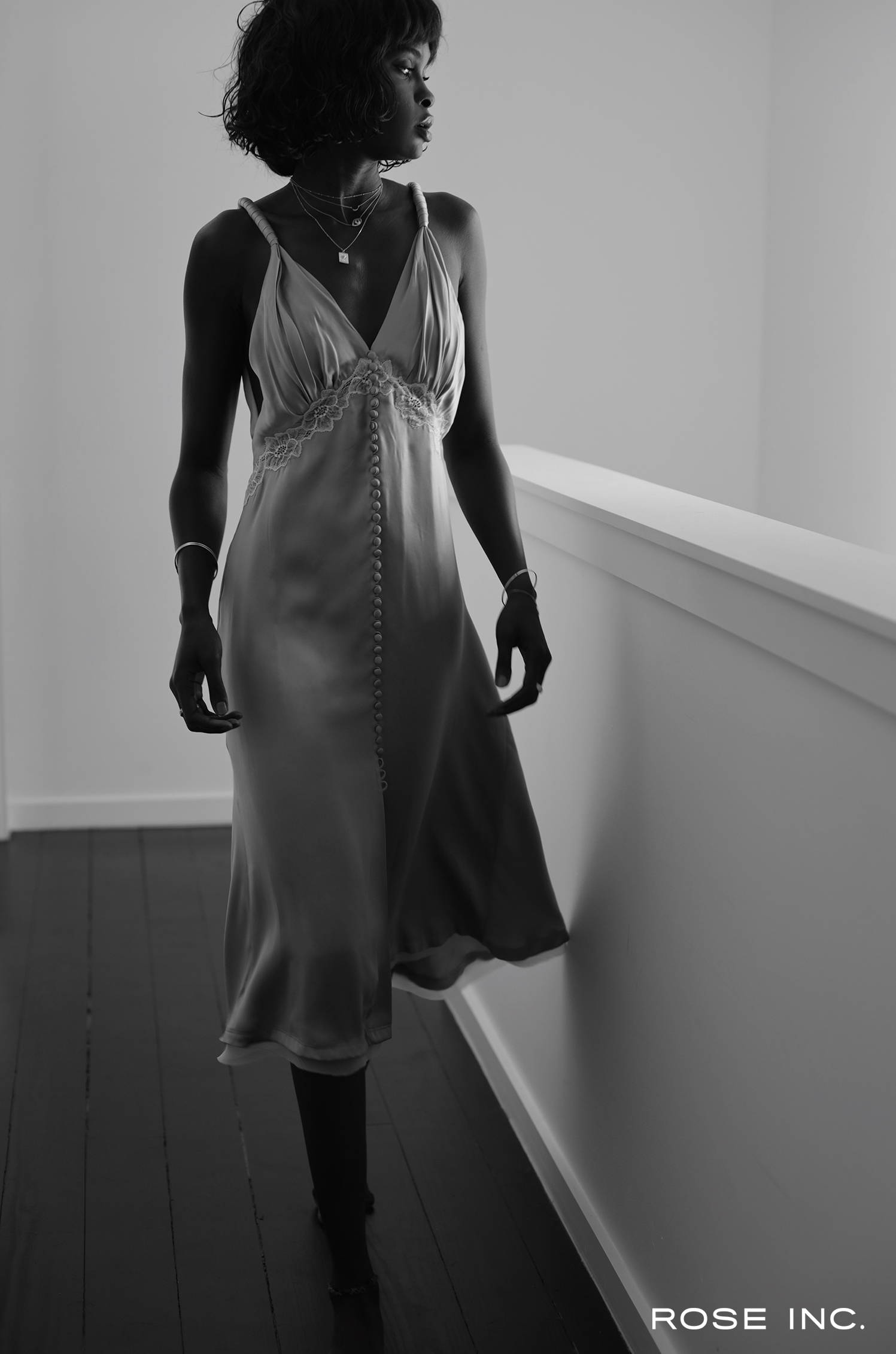 I knew that I had to take a stand against what was so blatantly wrong.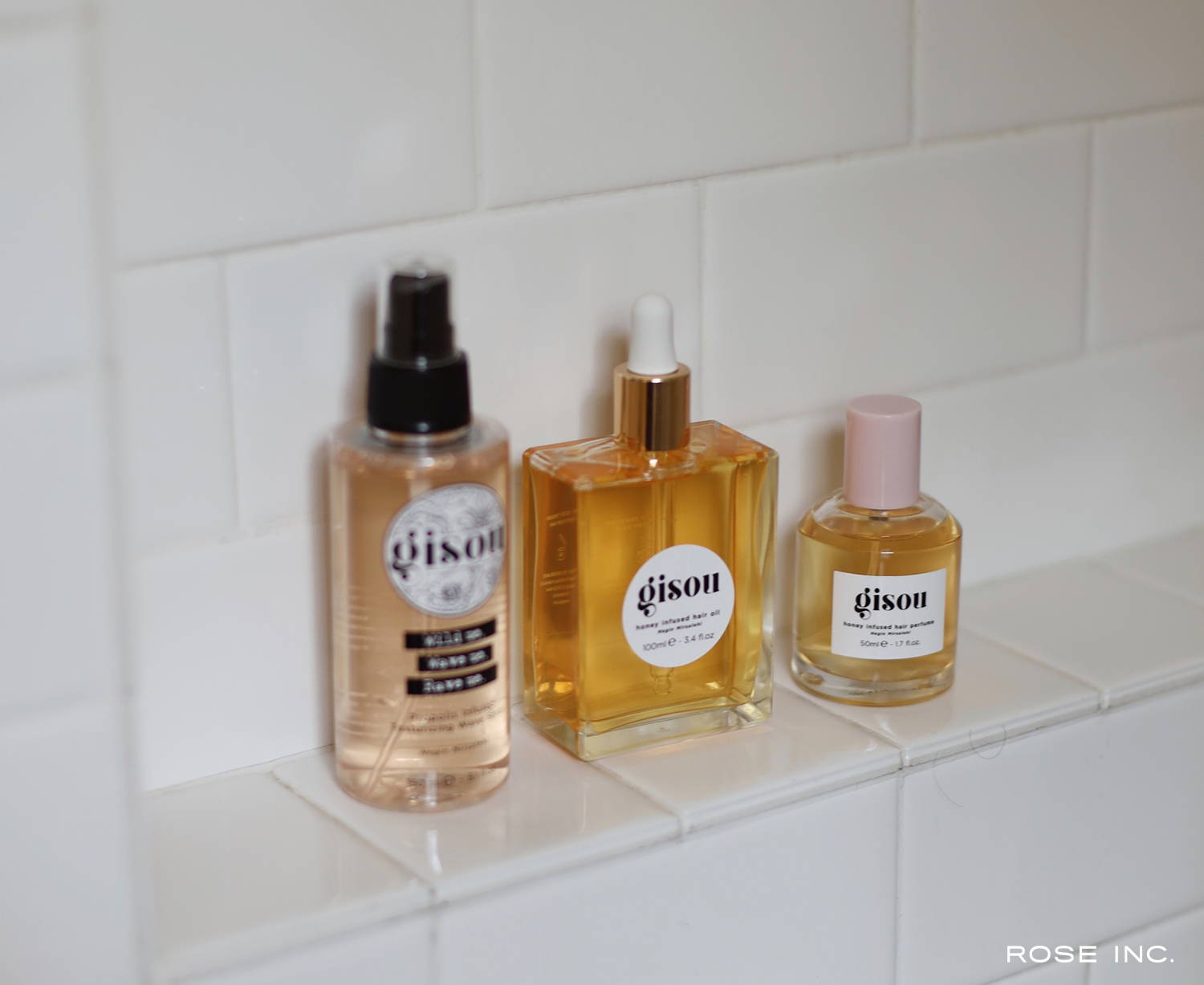 RI:
What does your beauty routine look like these days?
AJL:
Over the last two years, I have stopped wearing foundation and I now only use concealer to conceal some dark spots. I use my Glossier Boy Brow to darken my eyebrows, apply burgundy lip balm, and I use a touch of mascara and a little eyeshadow to light my eyes.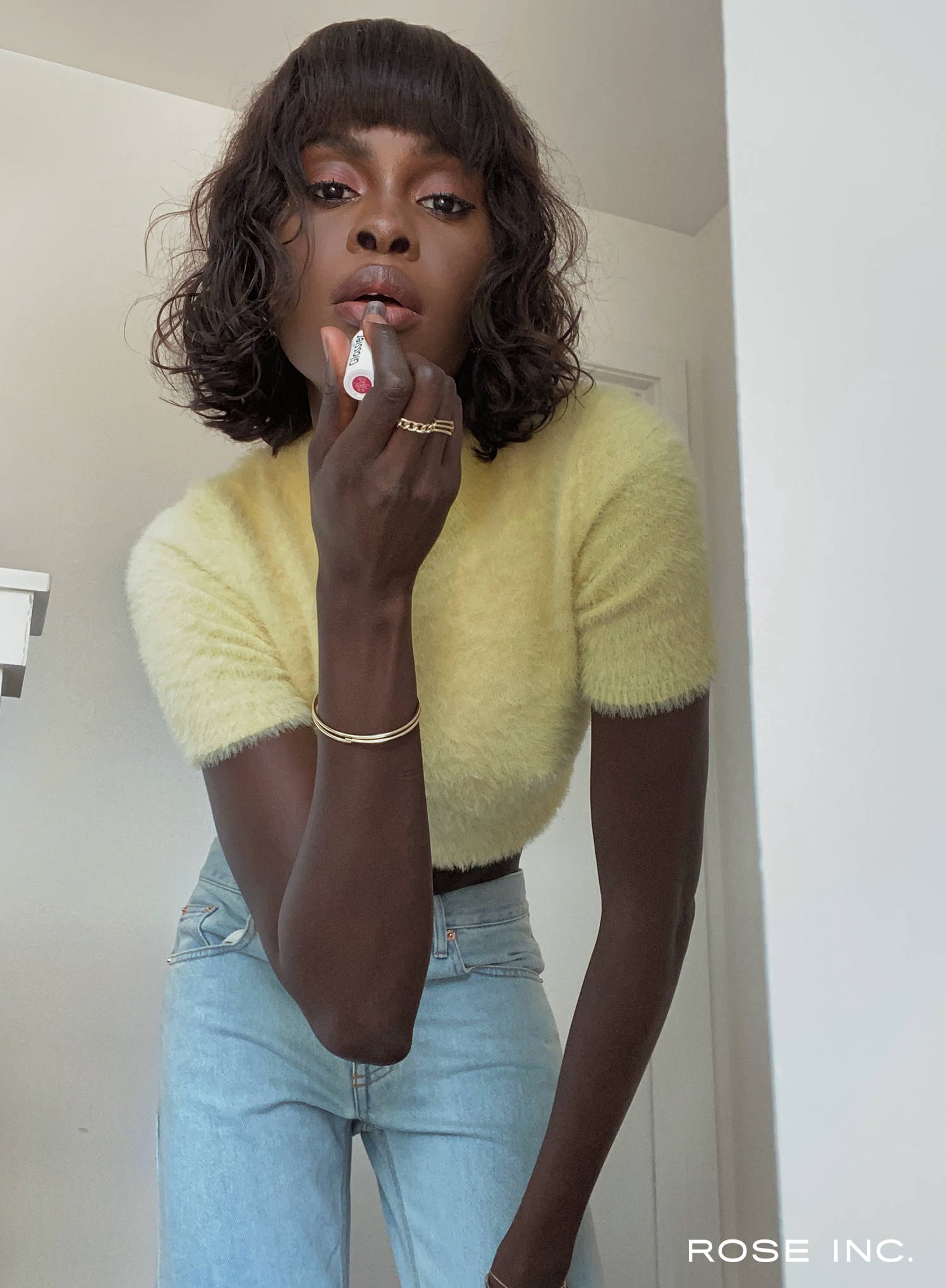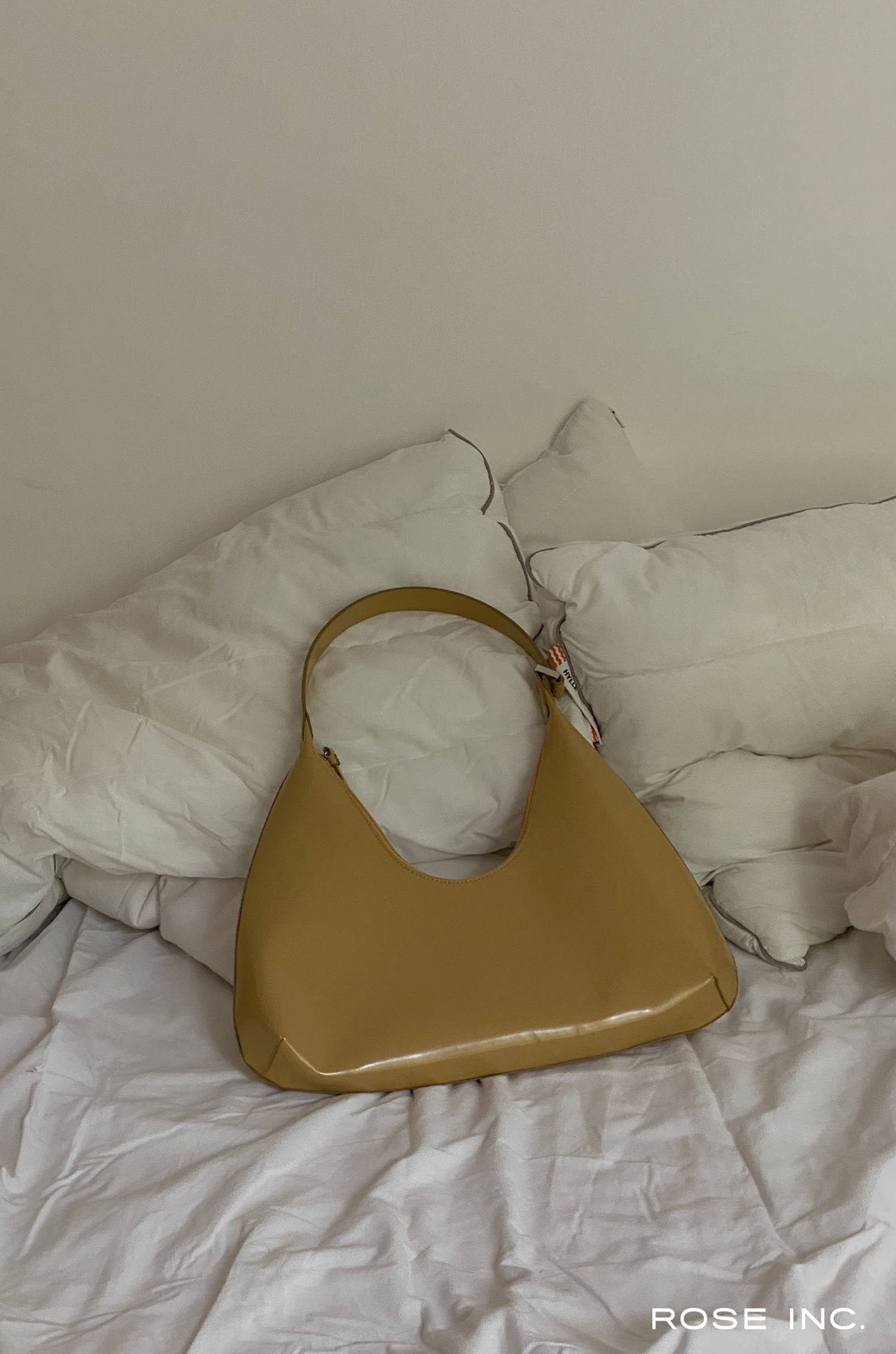 RI:
Do you have any special techniques you rely on during your AM or PM beauty routine?
AJL:
I keep it pretty basic. I wash my face with a Curology cleanser every morning and apply moisturizer to keep my skin refreshed throughout the day. In the evenings, I use Clarins Double Serum.
RI:
What are some of your favorite makeup staples?
RI:
And do you have any self-care practices that are helping you cope with stress and/or anxiety?
AJL:
I try to keep myself busy to bring some sense of normality to my day. I work on photoshoots at home, sketch to get my creative juices flowing, and go on long walks or runs to get some exercise in.
RI:
Shifting gears slightly, tell us about your relationship with beauty. How did you come to appreciate it?
AJL:
When I was growing up, I wanted to be as "beautiful" as anyone else. I started wearing makeup in high school, and I was that girl with the bright-yellow eyeshadow. I felt that it was the only thing I could do to express myself and be different. Growing up, I was always insecure because I was made fun of a lot, so playing with makeup always made me feel better. Over the years, I realized that beauty is not only superficial or what you look like on the outside but being confident in who you are and how you carry yourself.
RI:
Can you elaborate on that a bit more? What does "beauty" mean to you?
AJL:
Beauty means being comfortable in your own skin, feeling empowered, and being confident with who you are on the inside—while exuding that spirit outwardly to others. Now more than ever, it is so important for us all to come together and appreciate that spirit and light that we can share with each other. Only when we come together can we overcome these multiple crises that we are facing.
RI:
Is there a standout beauty moment in your life that left a big impression on you?
AJL:
My first time modeling for L'Oréal was one of my favorite photoshoots. It still sticks with me as a huge moment in my life! It was a dream to shoot for one of my favorite brands and the products that I had used growing up.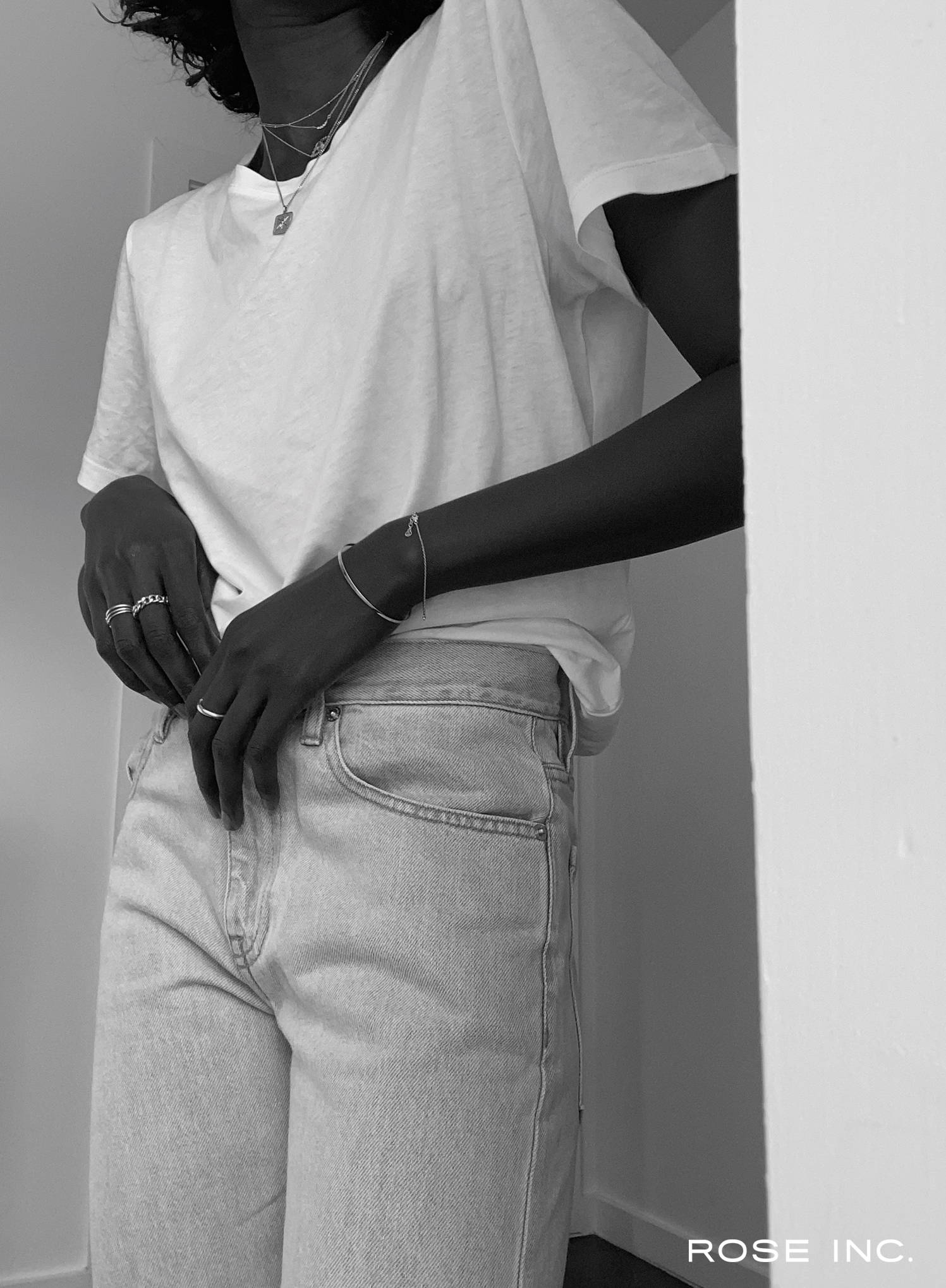 When I was growing up, I wanted to be as 'beautiful' as anyone else.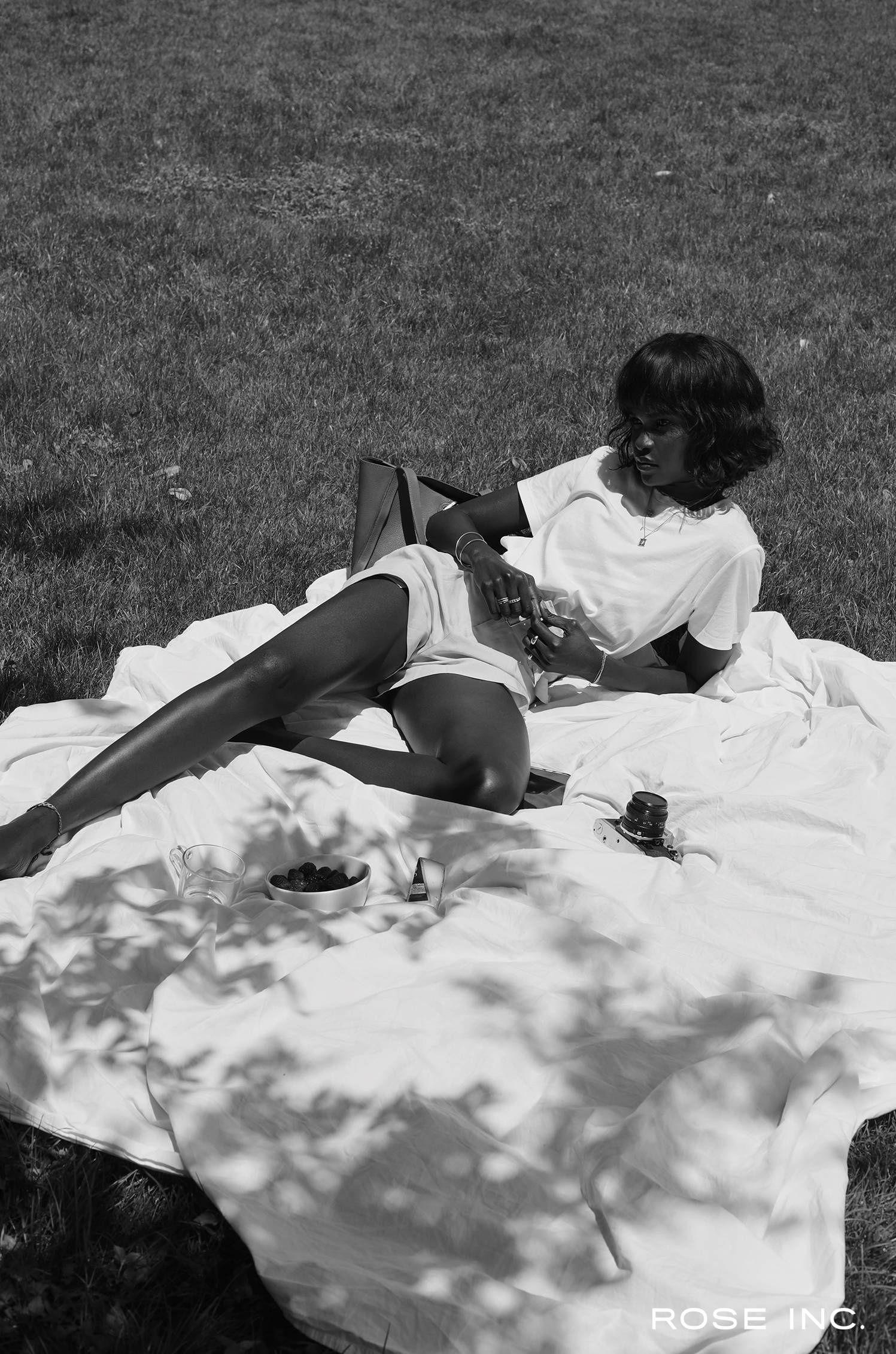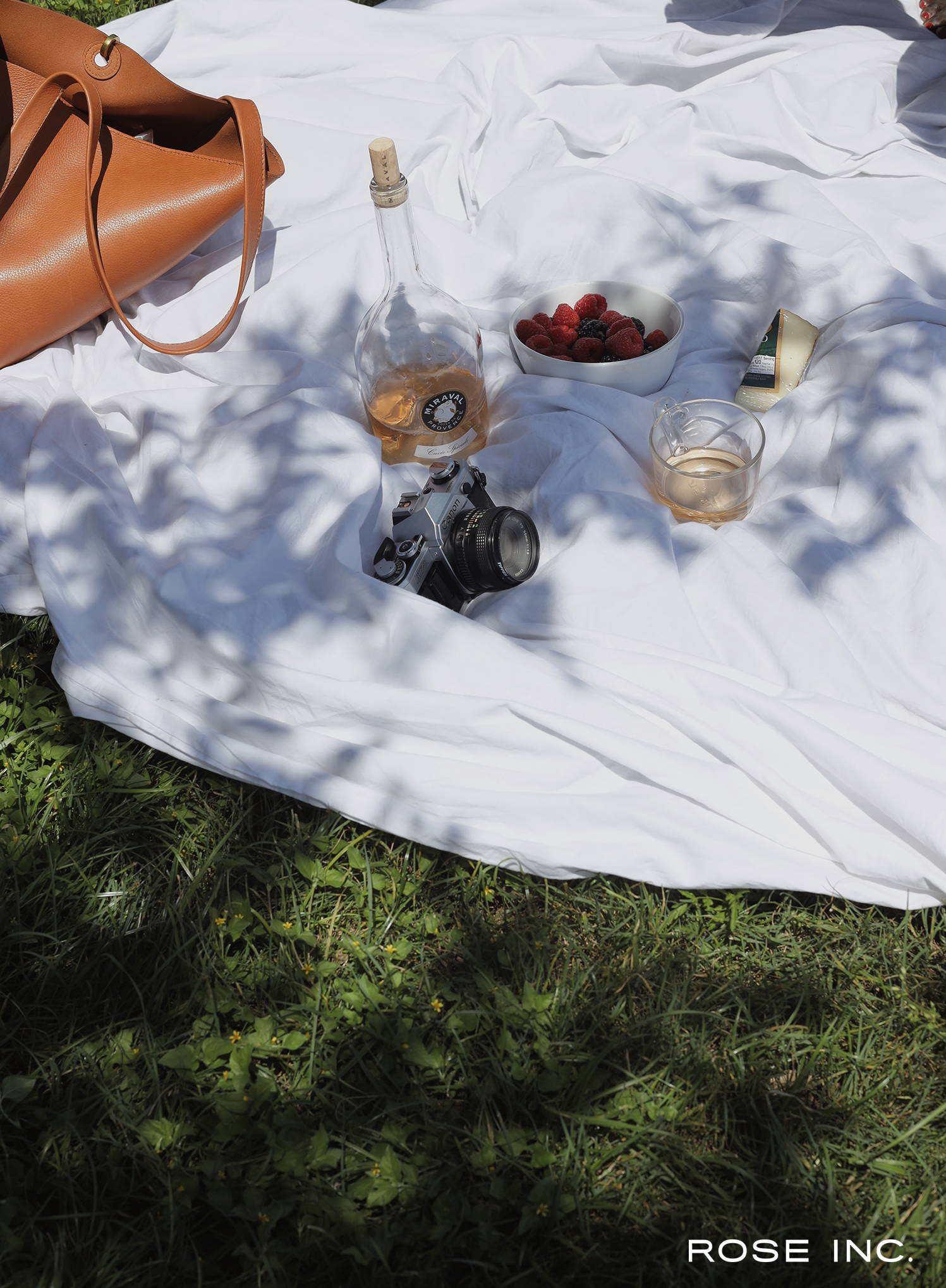 RI:
Zooming out from beauty, what (or whom!) is inspiring you right now?
AJL:
President Obama, Michelle Obama, and leaders like Governor Cuomo make me feel like there are those who care about the country and getting us safely back to normal.
RI:
What is your hope for the future? 
AJL:
Aside from getting beyond the pandemic and addressing systemic racism that prevents us from all being truly equal, I hope that we take the lessons we have learned during these crises and continue to apply them in how we carry ourselves in the future. Our air is cleaner, and many of us have become more introspective and appreciative of what we have and how our actions can directly bring about critical change. Meanwhile, we have all come together to support each other after realizing how much suffering is being endured by the Black community. This has been such a difficult time and we have all been impacted in some way, but I hope that this shared trauma will continue to bring us all closer together and that united, we can reject hatred, find a source for personal growth, and leave the world better than we found it.
RI: Finally, anything else you'd like to share with our community?
AJL: Yes...
If you are able, donate what you can to the NAACP to support equal rights for all people regardless of race. Sign the petitions that are demanding justice for victims like George Floyd, Breonna Taylor, Ahmaud Arbery, Rayshard Brooks, and countless others. And continue to educate yourself and those around you. Don't let this become just another news cycle and do not reduce it to a trend.