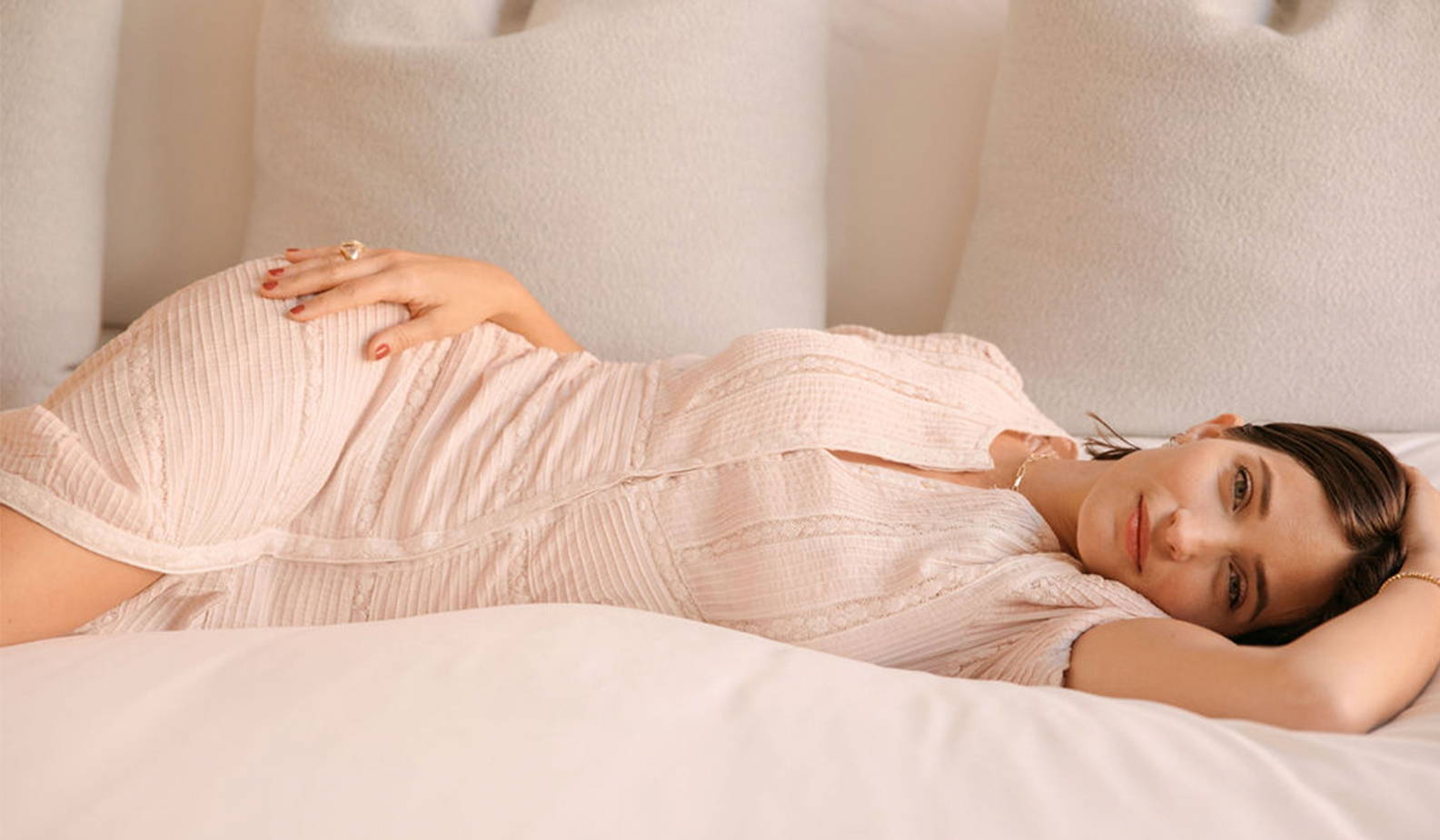 03 / 15
INTERVIEWS
The Go-See: Maria Dueñas Jacobs
Where would the little black dress be without the right jewelry, shoes, and bags to transform it. Accessories can change not just any given ensemble, but an entire mood, as Maria Dueñas Jacobs knows very well. After years of working as an editor at publications like ELLE and Glamour, the fashion consultant has drawn on her expertise to create Super Smalls, a collection of sparkly baubles inspired by fine jewelry—but made for children. (Clever, no?) Here, the endlessly chic mother of three tells Rose Inc. about her style influences, the makeup product she's hoarding, and the accessories that every woman should have.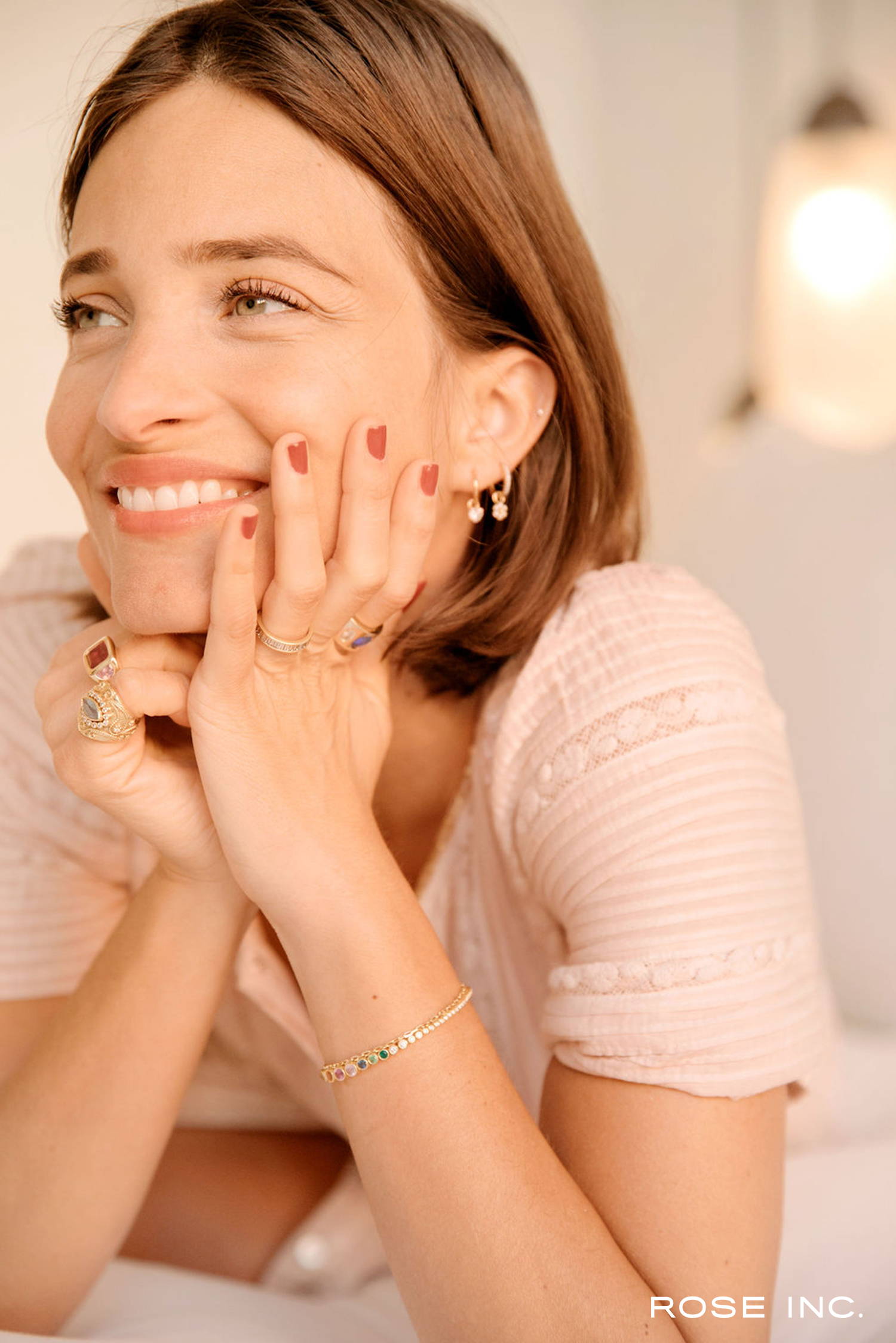 RI:
You were raised in Miami and now you're a New Yorker. How have these places and their cultures influenced your point of view on style?
MDJ:
I was actually born in Spain and much of my upbringing at home was guided by Spanish culture. My mom is Italian, so I had that in the mix as well, and as you said, I grew up mostly in Miami. My own cultural mix kind of mirrored my surroundings; everyone was multicultural and you could see that flavor in the diversity in personal style. By the time I got to New York, my style had been influenced by some of my classic Spanish roots (I love polka dots, obviously, and I used to exclusively part my hair down the center and pulled back—very classic Spanish!) but also kind of jazzed up by Miami's brighter side (I love print on print and colorful jewelry). New York helped me tame and streamline my tastes, and I ultimately landed on an updated classic aesthetic.
RI:
How did growing up in a multicultural household influence your approach to beauty?
MDJ:
I can still close my eyes and see my sweet little Italian grandmother patting the thick Nivea that comes in the old-school blue jar on her face and saying it was her makeup. My mom also has always been super minimal and never made a fuss over makeup. Looking back, this is likely why I didn't start wearing makeup until my twenties. I just wasn't exposed to it much. I love makeup now and can't leave home without a bit of undereye concealer and mascara, but I definitely like the more natural look. I do also love eyeliner when I'm feeling adventurous.
RI:
Nobody can do it all, all of the time. As a mother of three and an entrepreneur, how do you handle the many priorities in your life?
MDJ:
I try to do as much as possible in one day, but it's exhausting and oftentimes impossible. I'm working on not being so hard on myself and reminding myself that perfect is the enemy of good. I want to be a great mom and a great entrepreneur, but giving myself the permission to sometimes just be good takes a lot of pressure off. 
Also, other big ones... delegate, prioritize, and compartmentalize when needed. I think moms are the most efficient people because they have no choice but to prioritize! I structure my days focusing on critical responsibilities and things I enjoy (tickling my kids, designing my Super Smalls, et cetera). The rest, I try to delegate!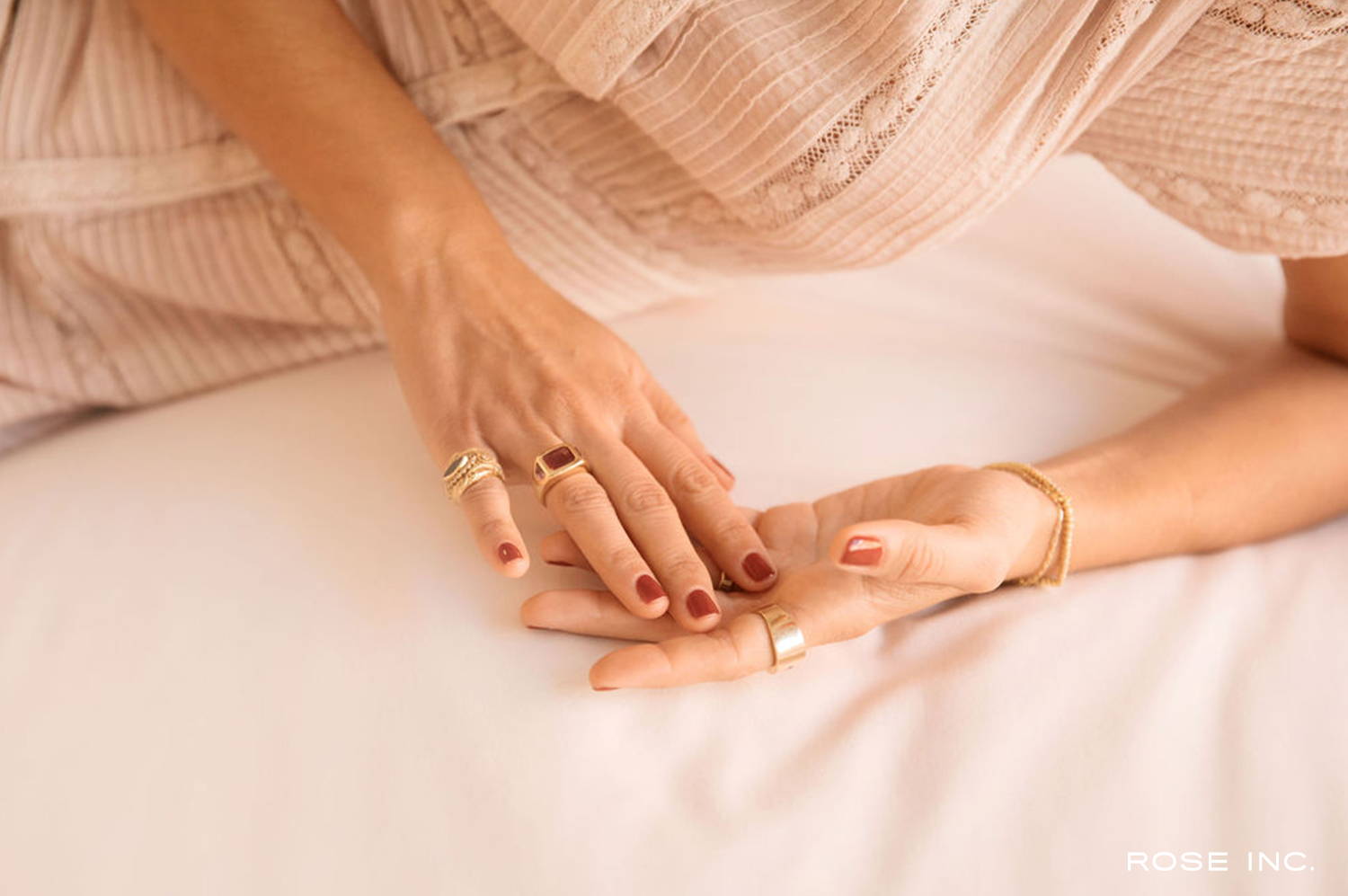 RI:
You've been steeped in the accessories world, from Glamour to ELLE to Super Smalls. Which five accessories do you think every woman needs in her wardrobe?
MDJ:
A classic yet sexy pump.

This shoe should take you from desk to dinner. And it doesn't have to be black! Maybe it's what adds the pop of color to your outfit or some sparkle on your feet, but make sure it also adds height and confidence. 

A sturdy, kick-ass boot.

I'm partial to a combat boot because they are so comfy and I like pairing them with more feminine looks, but look for that boot that's chic but made for walking. 

A statement ring.

I recommend something substantial, something tied to a memory or sentiment that makes it personal (you gifted it to yourself after a promotion, your partner gave it to you for an anniversary, etc.) It's likely to be a conversation-starter, so having a memory you are proud of is a nice tie-in. 

Earrings that make you feel great!

These can be big hoops, diamond studs, or a bold costume pair. These earrings should make you smile and instantly dress up that all-black look as soon as you put them on. 

Adding a sixth one because I feel like

belts

are always forgotten. A great belt, preferably with the ability to be worn both at the hip and waist (find one with multiple holes or make extra!) finishes off a look. It's like dotting an i.
Self-care is important and empowering, even if self-care is a little pampering.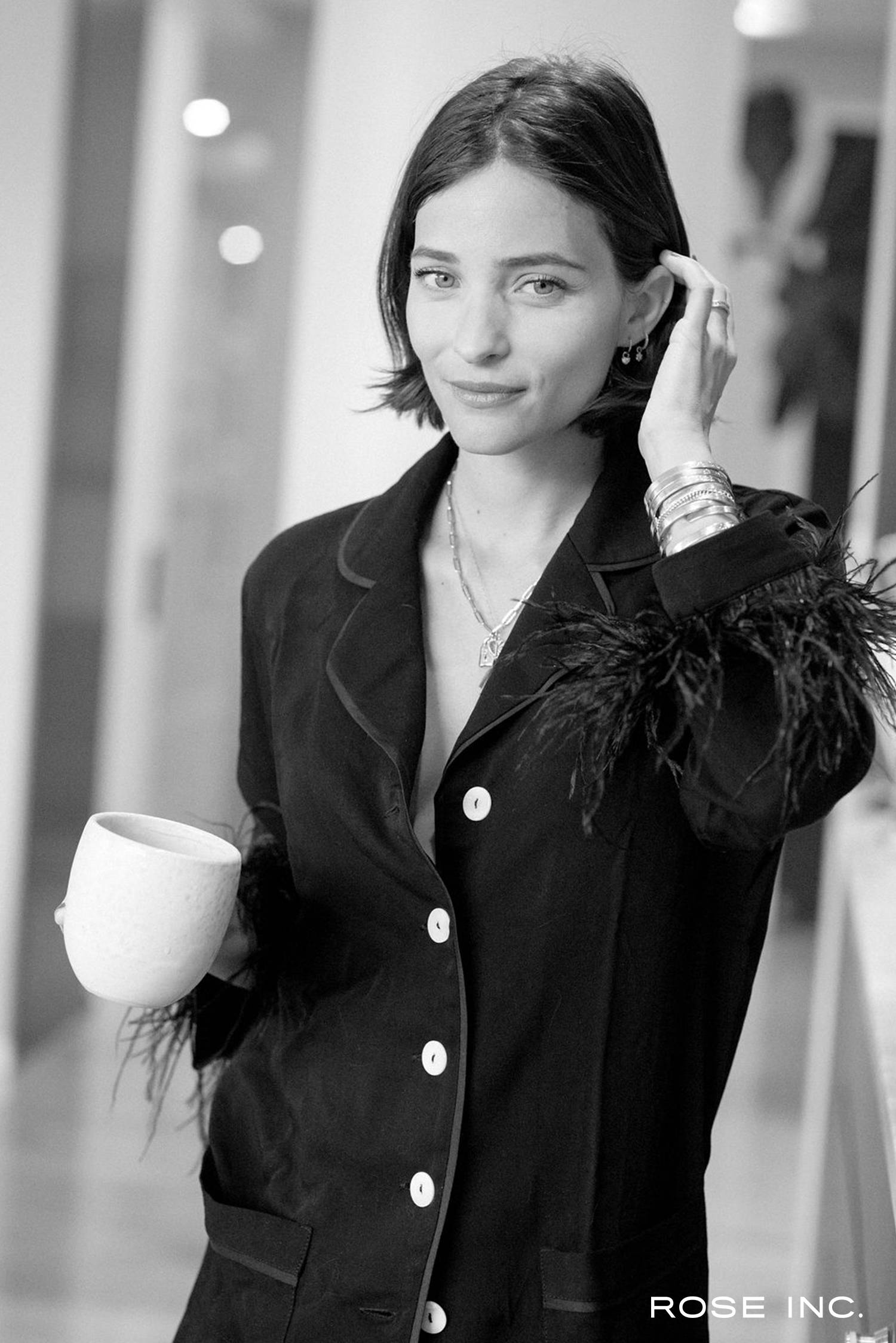 RI:
When it comes to beauty, what (or whom) has influenced you most? How/why?
MDJ:
My first job was as an assistant to Xanthipi Joannides, Glamour's fashion director at the time. At 22, I had the luck (and honor) to assist her on all her cover and editorial shoots around the world. I got to be a fly on the wall around styling, photography, hair and makeup giants, and I loved watching and learning from them. Shoots are crazy busy, but sometimes there's wait time and lulls (waiting for the next photo setup, waiting for talent). In those moments, I got to know many makeup artists. I asked them about their favorite products and watched them more closely. I picked up tricks and tips and slowly began applying what I saw to my own makeup routine. That was really the start of my makeup education.
RI:
You have a beautiful complexion. Walk us through your skin care routine so we can shamelessly copy it. Which specific products, rituals, spa treatments, in-office treatments, etc. do you rely on?
MDJ:
Thank you! The biggest thing for me is moisturizers in all forms. Creams, oils, I'll take them all. I don't have dry skin, but my face seems to need it and I like a dewier look. My favorites include Chanel Sublimage La Creme, Rodin Olio Lusso, and Dr. Sebagh Luminous Glow. I add a healthy dose in the morning and every evening before bed.
RI:
What would we find in your everyday makeup bag? And for a night out, what (if anything) is different?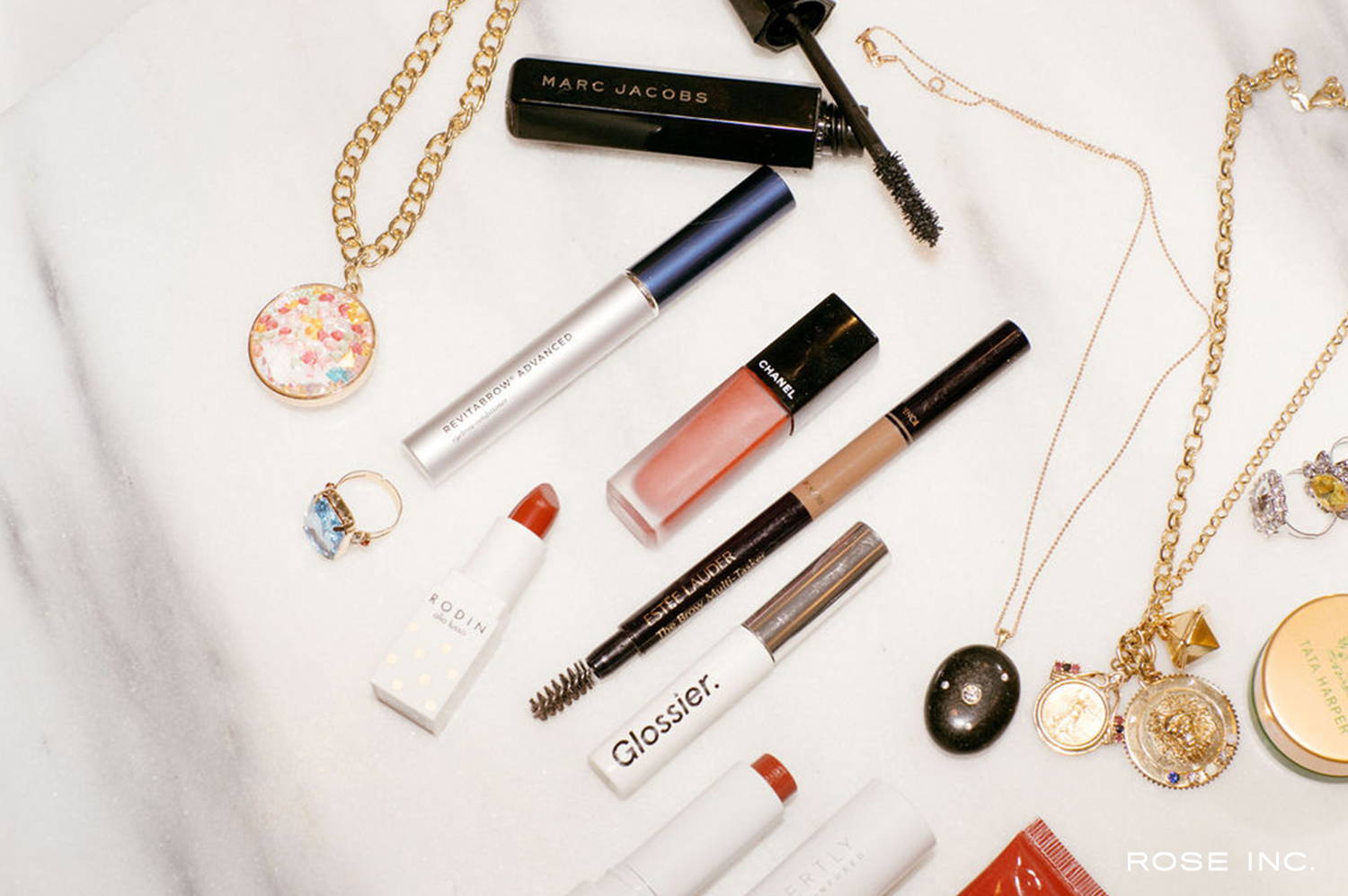 RI:
Which products are you thoroughly loyal to?
MDJ:
Pretty loyal to all the ones mentioned above. Strangely loyal to my Neutrogena face wipes. They are the only way (other than a shower) that I wash my face. I like how easy they are and their smell. I travel with them and stock them in dozens.
RI:
As your daughters grow up, which lessons do you hope to instill in them about beauty and self-esteem?
MDJ:
They love makeup and they are very aware of dress-up, which is fun and fine—but I want to make sure that they understand that beauty is more than what you see on the outside. I want them to nurture their self esteem, to learn to be kind to themselves, love themselves, and cut themselves a break. I want them to learn to use makeup and dressing up as tools they can use to manage their mood, but not as things that should define them. Often we can't change our skin or certain aspects of our appearance, but we can shift the way we feel with the tools that we have. Self-care is important and empowering, even if self-care is a little pampering.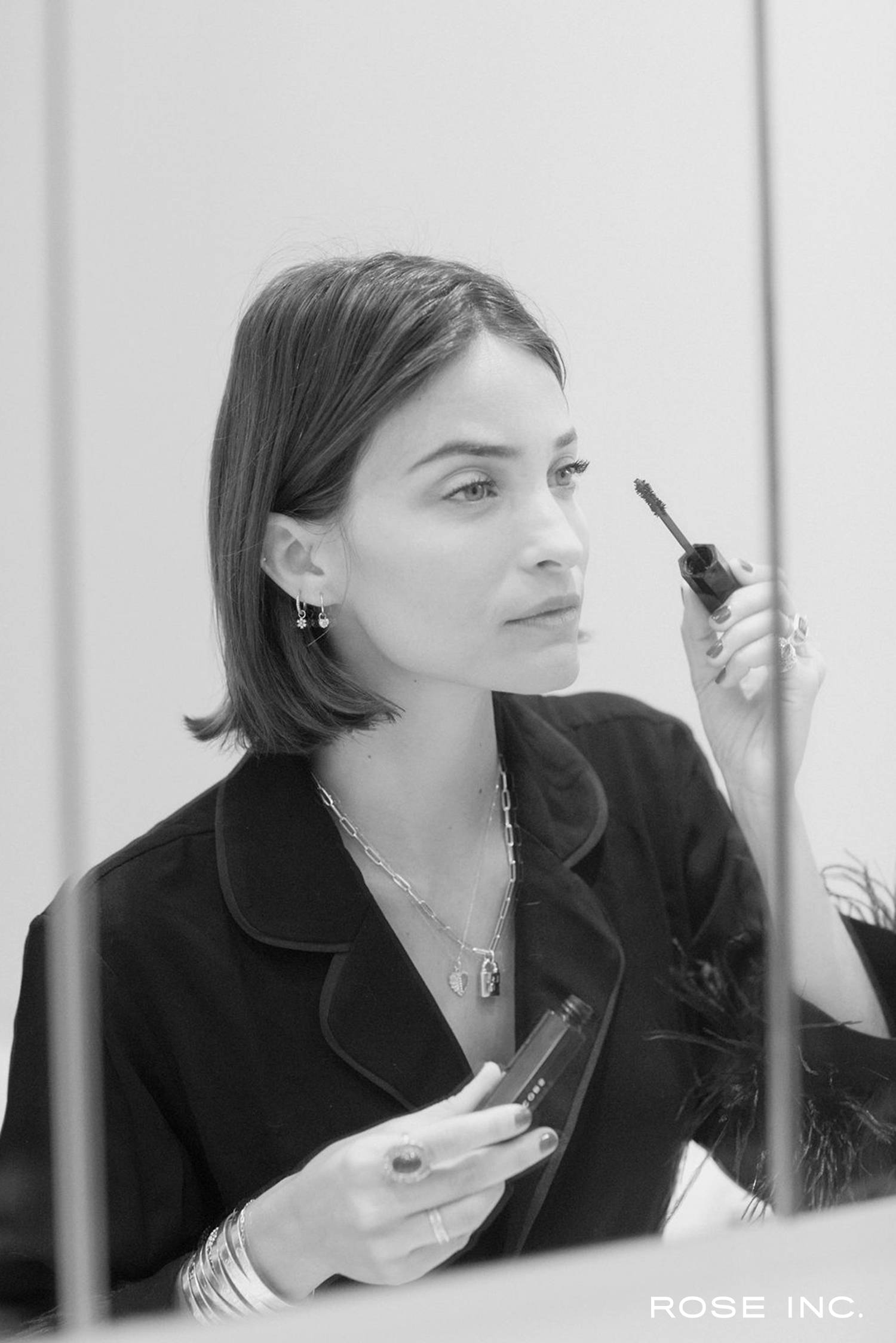 RI:
What does success mean to you?
MDJ:
I love the quote "I will define success not by the number in my bank account, but by the happiness of my loved ones." Success to me is a life well-lived.
RI:
What are you watching right now?
MDJ:
The Marvelous Mrs. Maisel.
MDJ:
Second Life podcast and The Daily.
RI:
What gets you out of bed in the morning?
MDJ:
My kids! No need for an alarm. They are loud and ready to play by 6:30 a.m.
RI:
What keeps you in bed?
MDJ:
Saturdays and Sundays when my sweet husband makes pancakes for the girls and lets me sleep in.
RI:
Is the glass half-empty or half-full?
MDJ:
Definitely half-full!
RI:
Flawless hair or flawless outfit?
MDJ:
Outfit, because you can always pull back your hair into a sleek bun or pony.
RI:
When are you most confident?
MDJ:
When I'm rolling with my crew. I have three amazing girls. We are hard to miss.
RI:
When are you quick to forgive?
MDJ:
When intentions are pure.
RI:
What will you never apologize for?
MDJ:
For being an immigrant and calling the U.S. my home.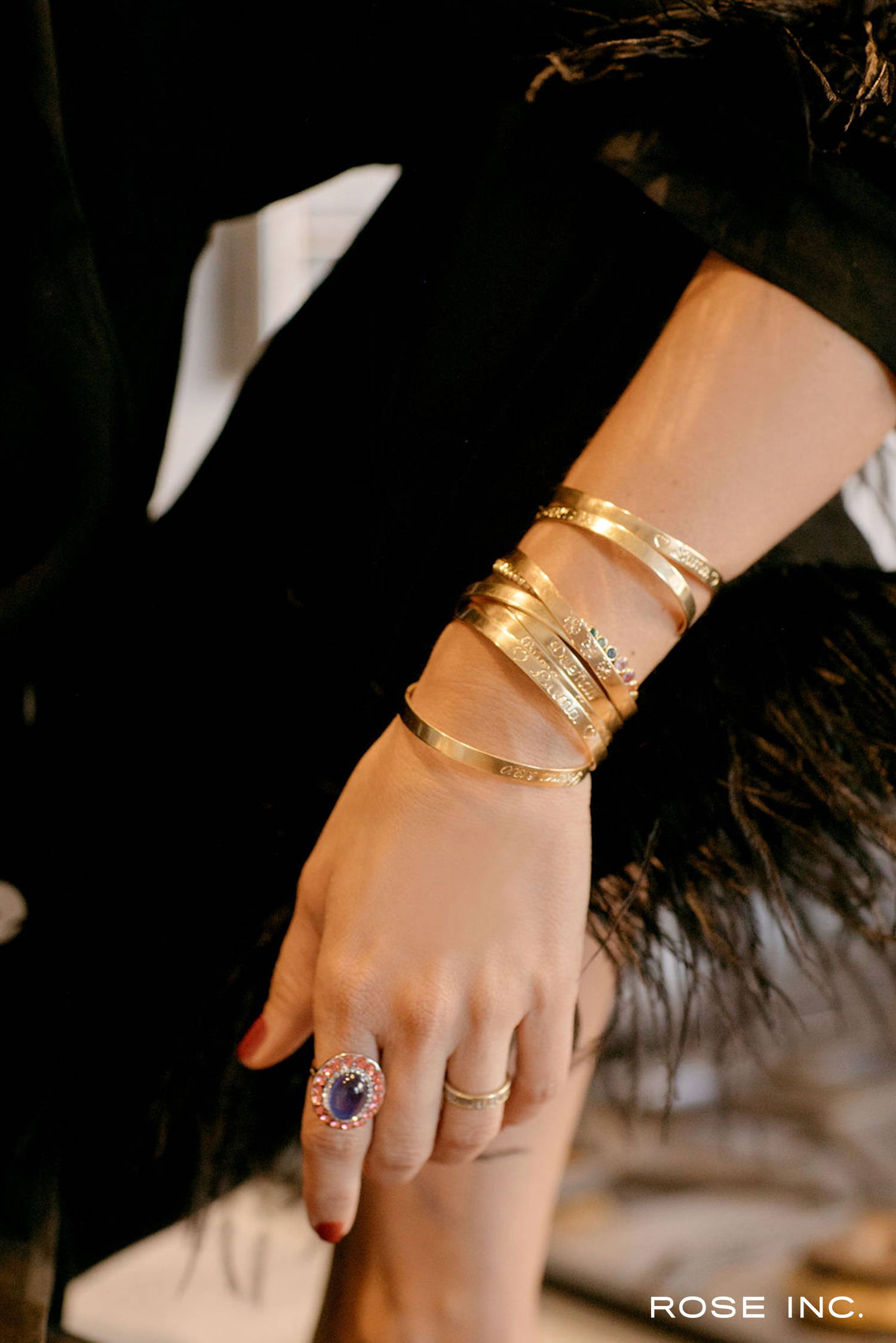 RI:
What makes you feel desirable?
RI:
What do you find overrated?
MDJ:
Hashtags. I never do them right.
MDJ:
Drinking tea. People love coffee.
RI:
How do you feel about the future?
MDJ:
Like we can make an impact on it.