10 / 09
Stephanie Shepherd—better known to her friends and followers as Steph Shep—is a true girl's girl. From her early days dancing for the Cleveland Cavaliers dancer to her time as the executive assistant to Kim Kardashian West, she's thrived in the company of other women. Now, the entrepreneur and social media phenom is outfitting women everywhere with her latest project: designing a pair of lace-up jeans for J Brand #LittleBlackJean, the sales of which benefit the ACLU. The first round of the collaboration sold out—twice!—and a new, waxed denim version lands in November.
Here, she and Rosie Huntington-Whiteley take their Instagram friendship to the next level (well, to the phone, at least!) during a frank talk about what it takes to be a true beauty minimalist.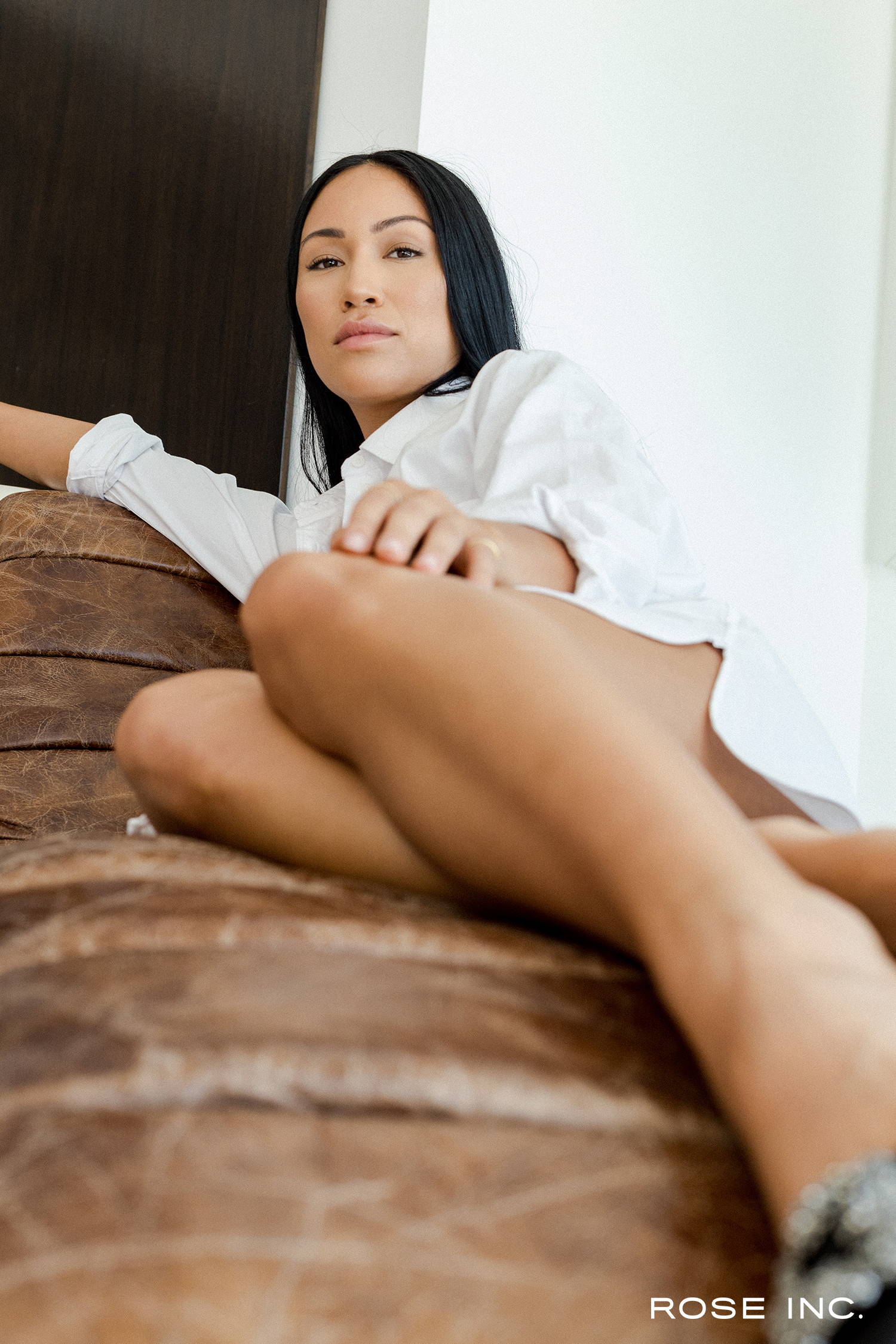 RHW:
I'm good. So nice to meet you. Finally!
SS:
Finally! Just Instagram stalking each other for a while now.
RHW:
So crazy, Instagram. It's like the maddest thing and you feel like you really know people when you have absolutely no physical connection at all.
SS:
One hundred percent. It's bizarre, but I really feel like I am invested in people's lives.
RHW:
I'm thrilled to jump on the phone with you. So tell me, what would be your overall approach to beauty?
SS:
I have always loved makeup. Growing up, I was a dancer, so we would always put loads of stage makeup on. I got really good at it because I had to do it for dance recitals. But as an adult, I have a more minimal approach. If I don't have to wear makeup, I probably won't.
SS:
I'm really focused on my skin care—taking care of my skin, getting the right products, and finding the right dermatologist. It's taken me a couple years, 'cause I would break out really bad; I'd have to wear makeup because of bad acne on my chin. Now I have my skin regimen figured out, so if I don't have to wear makeup, I usually don't.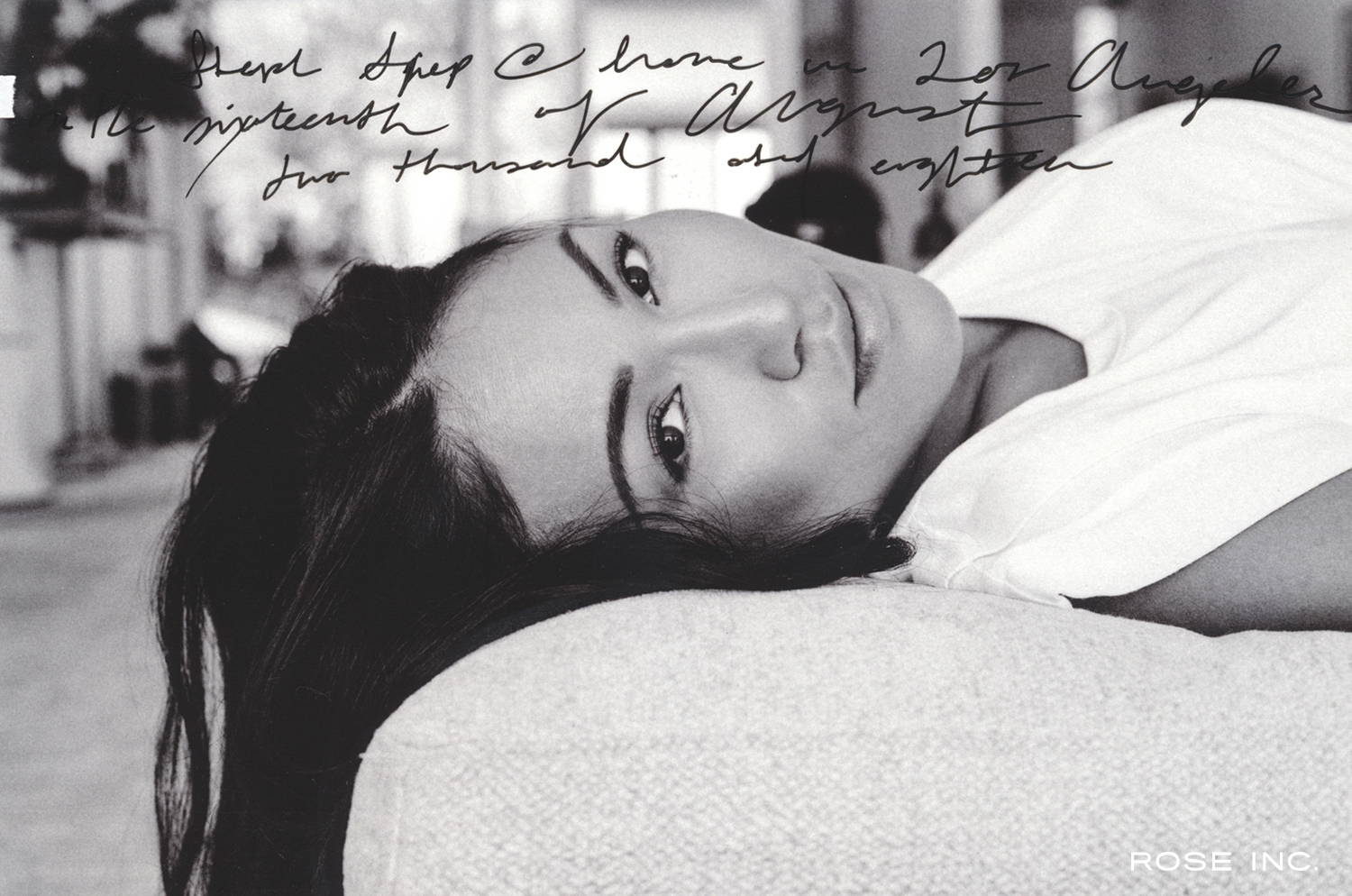 RHW:
What was the big a-ha moment for you with your skin care routine? I'm intrigued.
SS:
I cut down my regimen. Kendall [Jenner] referred me to Christie Kidd in Beverly Hills. She really changed my skin. She has a face wash and a toner that I swear by. I took out all of my creams and my serums and my extra stuff for a couple of months just to level my skin out. I did Laser Genesis and chemical peels with her, and my scarring has gone away. Now I very rarely break out. Maybe if I'm about to start my period, I'll get one little pimple. She's tremendously changed my entire outlook on skin care.
RHW:
You've sold me. I'm going as soon as I get back to LA. So, do you remember the first time you wore makeup?
SS:
Yeah. I was a competitive cheerleader and a dancer, so we would get to play with glitter and wear lipstick for our competition. From an early age, I liked getting to put on my makeup for the shows. My dance recitals definitely taught me how to put it on. You put two lines of eyeliner to make your eye look bigger, and then you put the white eye shadow in between the two black lines. It's the way that ballerinas do their stage makeup.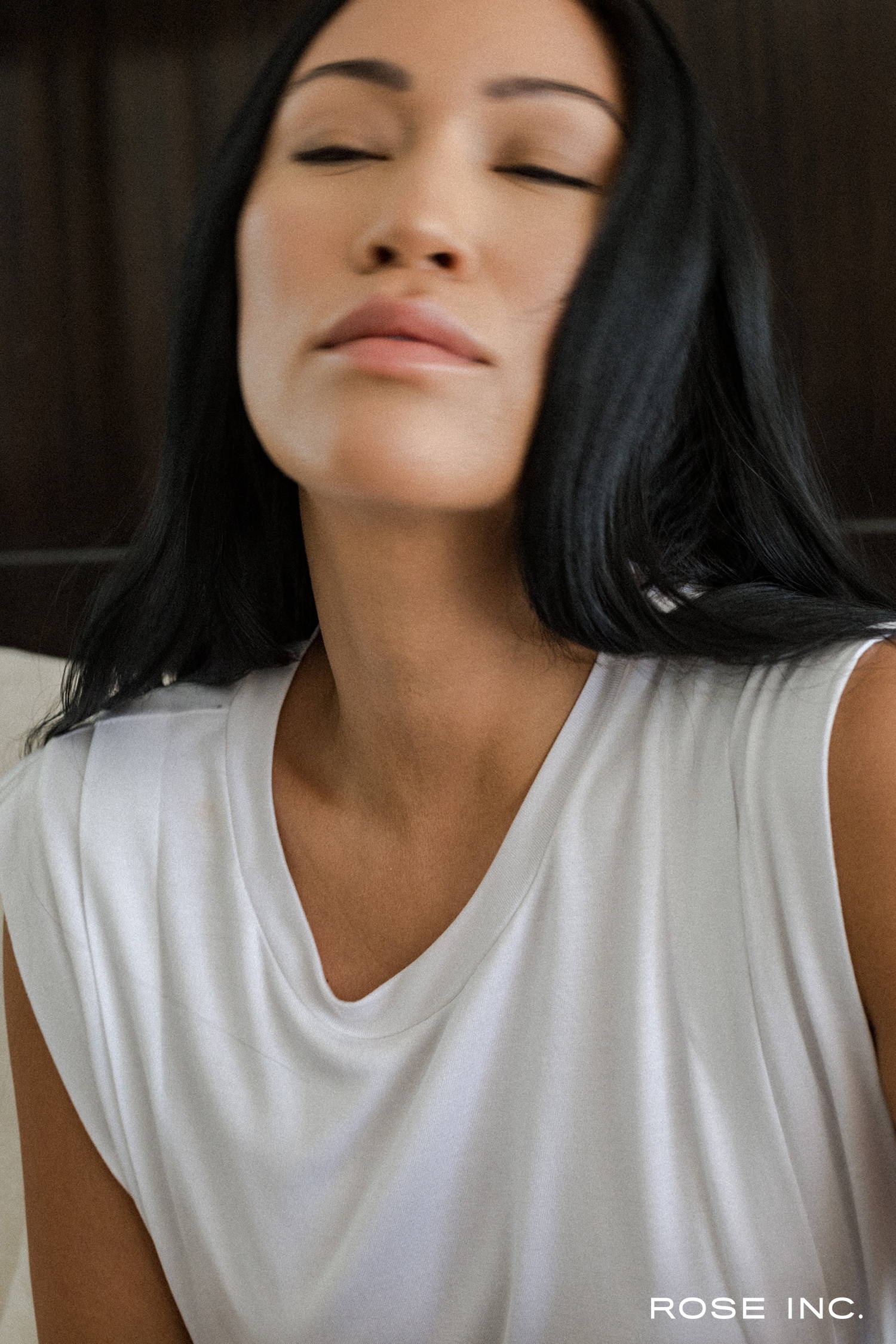 RHW:
Who taught you how to do the dance makeup?
SS:
At our studio, there was a class where they gave us a paper and just said, "Okay, recital's coming up, this how you do it." And we'd show our parents and then in the dressing room, we followed what the older girls did. It was really fun.
RHW:
Cool. You said your everyday makeup is pretty minimal, but what about your going-out makeup?
SS:
Finally! Just Instagram stalking each other for a while now.I do love a good classic red lip. These days, it's really about a great brow and a good contour. If I don't have time for anything, I'll fill in my brows and I'll do a little light contouring.
RHW:
So then, if you are more minimal with your makeup, tell me about your hair—because your hair is in-fucking-sane.
I'm really focused on my skin care—taking care of my skin, getting the right products, and finding the right dermatologist...
RHW:
Do you spend more time on that? Your hair is unreal.
SS:
It's really getting out of control. I mean, it's almost dipping in the toilet. I use a lot of the Ouai products—they're all so good and they actually work. I'm actually going to see Cass [Kaeding] today. She's going to color my hair.
SS:
She is the best. She's so sweet. She says the best things about you.
SS:
She's always like, "I don't ever want you to text me one day and go, 'I want to go blond.' That will be the death of me."
RHW:
Well, that's her problem with me, 'cause I always want to go blonder! She's so cool. I love her a lot.
SS:
She's always so accommodating. I'll text her on a whim and be like, "Can you get me in today?" And I know she's so busy and she always does.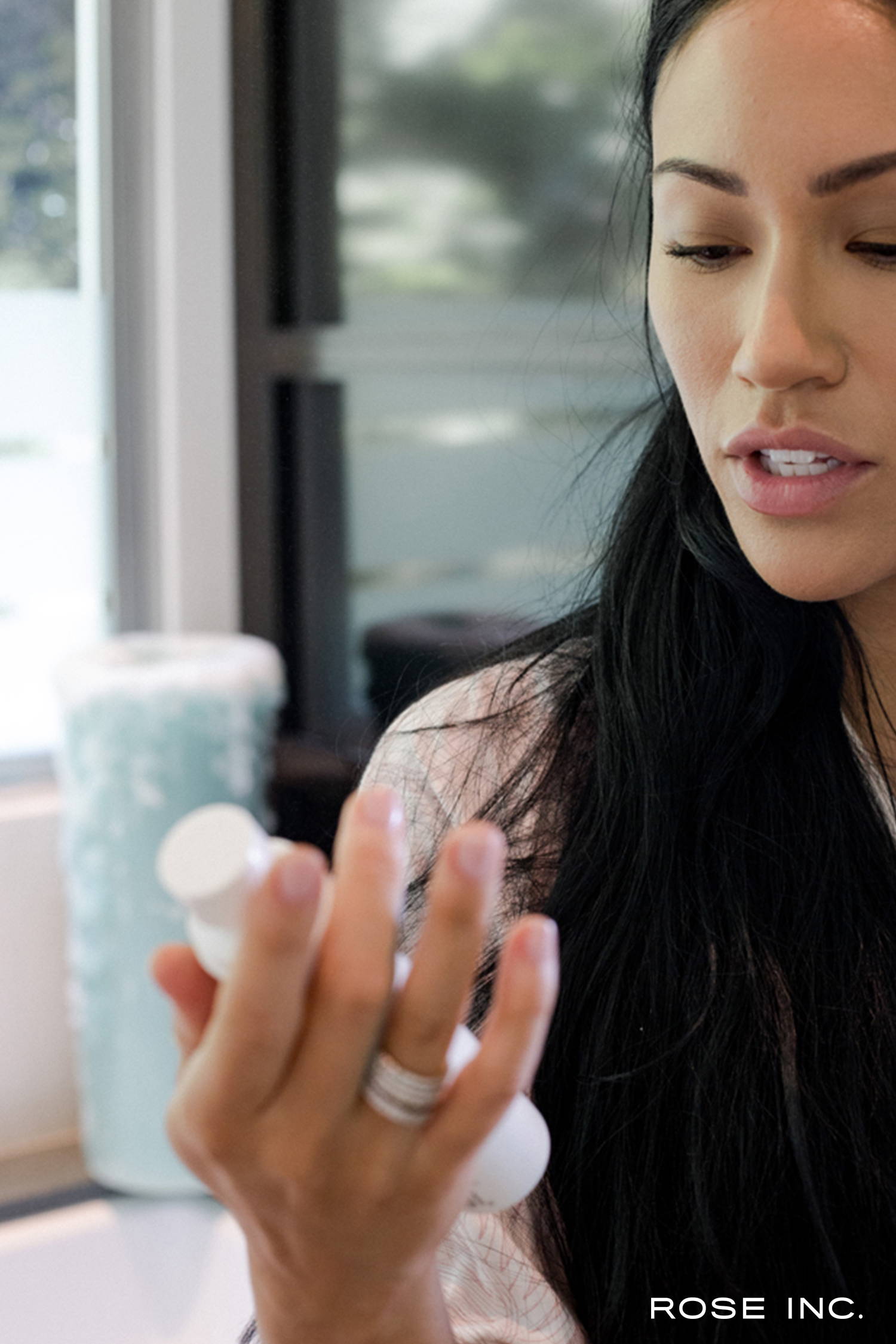 RHW:
I know you touched on your skin, but are there any products that have really changed it for you?
SS:
Definitely the Christie Kidd face wash. I recently got into the Barbara Sturm hyaluronic acid serum. I really like that. It's light and super hydrating. And I've gotta say, I have really been loving the Summer Fridays mask. I think Marianna [Hewitt] did a really great job. I just tried her new pumpkin scrub and it smells so good. It tingles a little bit and my skin looked very exfoliated but moisturized. The first one, the Jet Lag mask, there's something very moisturizing about it; it doesn't leave that oily feeling, which I can't stand. My skin has never been more moisturized or fresh-looking, except for when I use these masks. They really are of great quality.
RHW:
Yes, it's such beautiful packaging. I just want it in my cosmetics wardrobe all the time. And then what products do you always have in your handbag?
SS:
Right now, I am obsessed with the Glossier lip balm. They have them in coconut and birthday cake. I'm really into the birthday cake one right now.
RHW:
Me too. I love that one.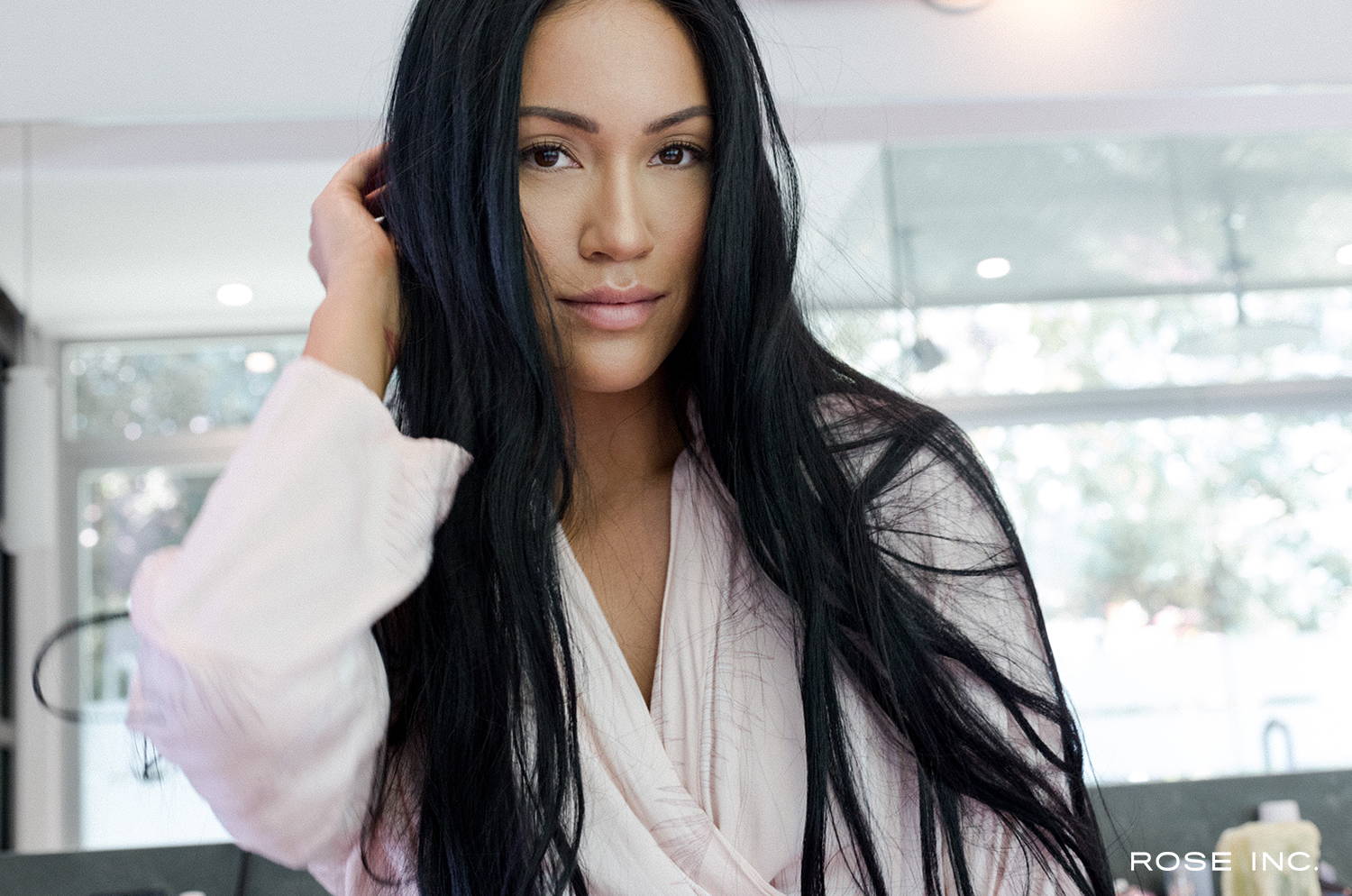 RHW:
It tastes pretty good, too. Don't tell anyone, but I actually always put a little bit in my mouth as well. 
SS:
I don't blame you 'cause it smells so good. And I've been bringing my concealer with me. Since I don't want to put foundation all over my face, I'll just put a little dab on or a little bit under my eyes or something. That's all I really need. Oh! And a great sunscreen. I love Supergoop sunscreen. 
RHW:
Oh my god, I love how low-maintenance you are. You're so lucky.
SS:
And that's the thing. I feel so bad because makeup artists say, "you must have all these things." and I'm like, "honestly, I'm so simple." I mean, I love to play for sure, and I love to try all the new things, but when it comes down to it, I'm simple.
I love to play for sure, and I love to try all the new things, but when it comes down to it, i'm simple.
RHW:
What about fragrance? Do you have fragrance you lean towards all the time or one you always go back to?
SS:
It's weird. I feel like my fragrance has changed as the chapters of my life change. There's a very specific scent that I wore when I dated this one guy, and then when that was over, I was like, "I'm changing my scent." And I've stuck with the same scent since. I wear Frederic Malle L'Eau d'Hiver.
RHW:
I love that fragrance.
SS:
Sometimes I'll mix it with Carnal Flower. I like the blend of them together.
RHW:
Carnal Flower is one of my favorites. And Lipstick Rose. They're so luxurious and unique, and they smell different on everybody.
SS:
They really do. That's my go-to right now.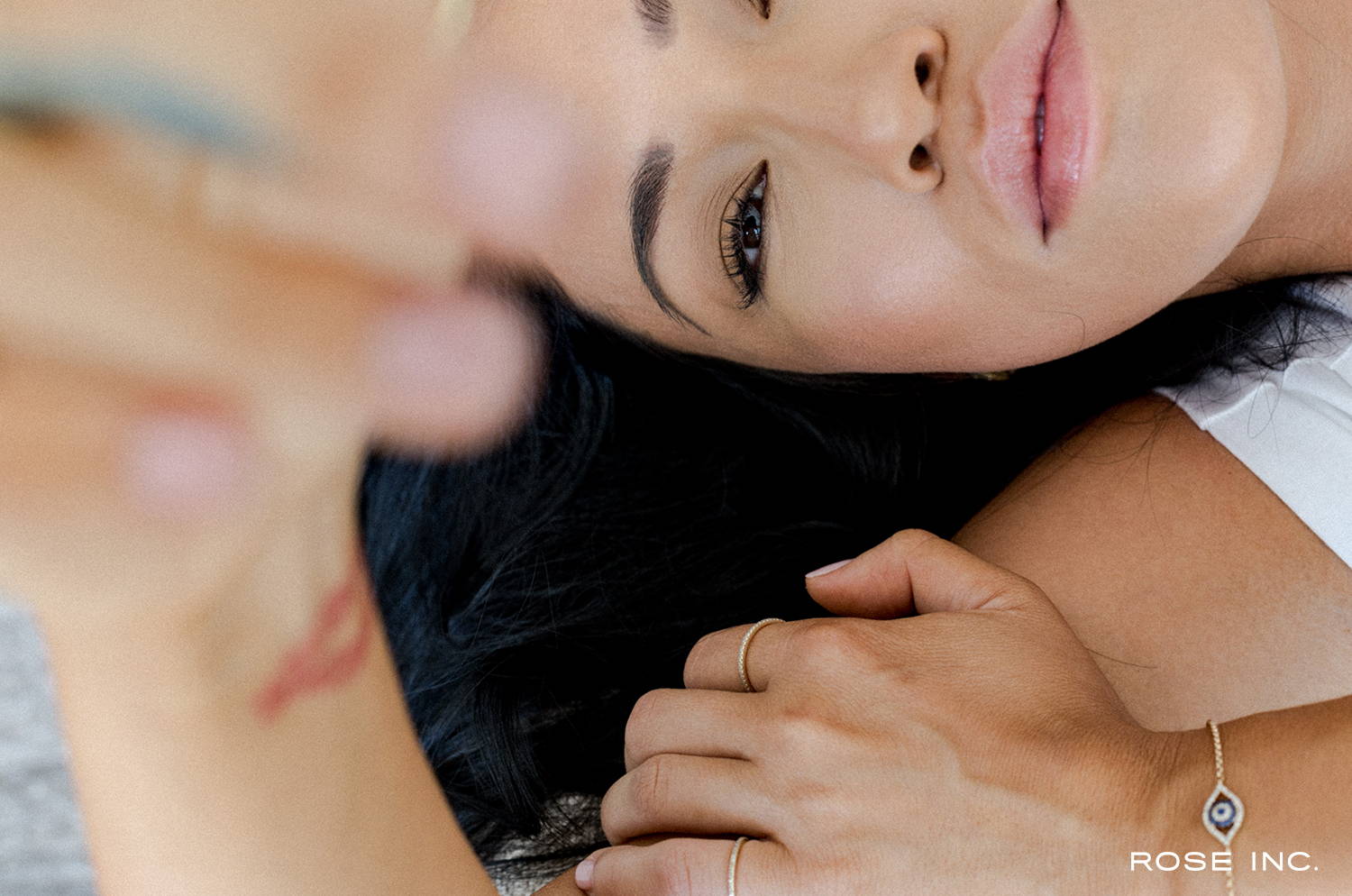 RHW:
So you've been stuck with that one for a while. Does that mean you've been stuck with your man for a while?
SS:
Yes. I've been stuck with this fragrance for about two years and we've been together for about two years, so hopefully this will be my forever fragrance.
RHW:
I like that. Which beauty rules would you say that you always follow and which do you never follow?
SS:
If I'm wearing makeup, I always take my makeup off before bed. Always. What beauty rule do I not follow? I mean, I use the same brush for pretty much everything. I'll use that for my highlighter, for my blush, for my contour. I'll use it for bronzer, on my eyes. I use it for everything.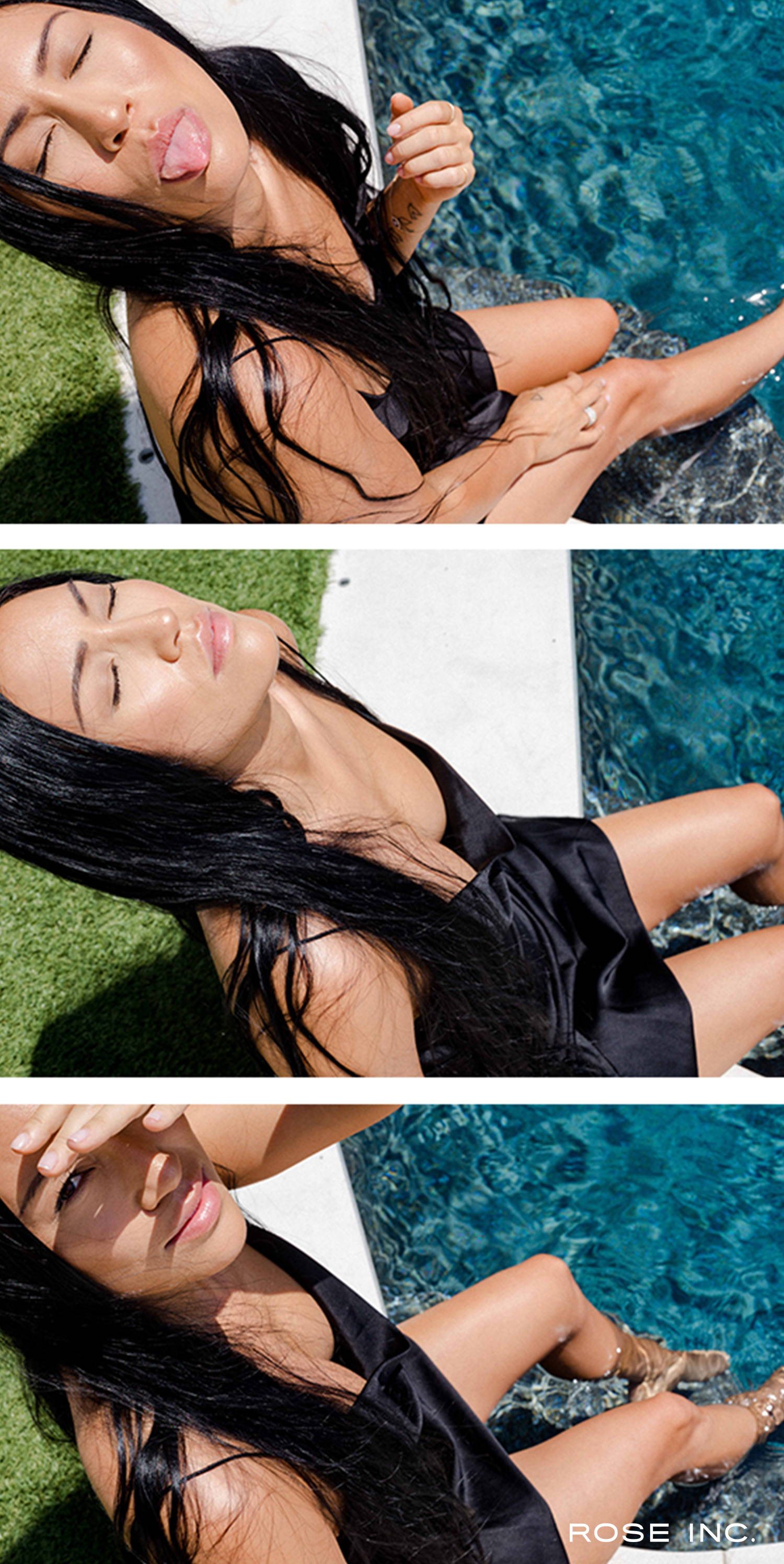 RHW:
A good brush will take you everywhere. I have one from it cosmetics that I love. I took to shoot some content with the other day, and I was going on and on about it forever. Then I got home and I realized I'd lost it along the way and I'm so devastated. A good brush makes such a big difference. So what would you say is the best beauty advice you've ever received?
SS:
God, Mario [Dedivanovic] has given me so many beauty tips. He gave me a really good lesson. He told me—because I would watch him do Kim's makeup every day or whenever we were together—he told me that you're supposed to put your creams with your creams and your powders with your powders. Meaning this: I was doing my cream foundation and then putting on my powder bronzer to contour immediately after, but the powder would stick to the cream. So he said I to do all of my creams first, because creams blend together, and then set it with the translucent powder and then I can do my powders because the powders will blend on powder. Does that make sense?
RHW:
That is a really cool tip. I've not heard that before.
SS:
I never thought about it like that. And obviously he's so right. The powders blend with powders and creams blend with creams. That's stuck with me.
RHW:
Mine's Cetaphil. And that's all for my questions! I'm so pleased to talk to you. I get back to LA soon, so we should probably just get a drink and do something normal and connect properly like human beings.
RHW:
Okay, well, I have two last questions. What would you say is your greatest beauty extravagance? And what's your biggest deal?
SS:
My greatest beauty extravagance is probably the skin creams, the lasers, and the facials… And my biggest steal? I would say Finesse shampoo and Dove body wash.
RHW:
Thank you. I really appreciate it, Steph. Take care, love, all right?
SS:
All right, you too. Bye.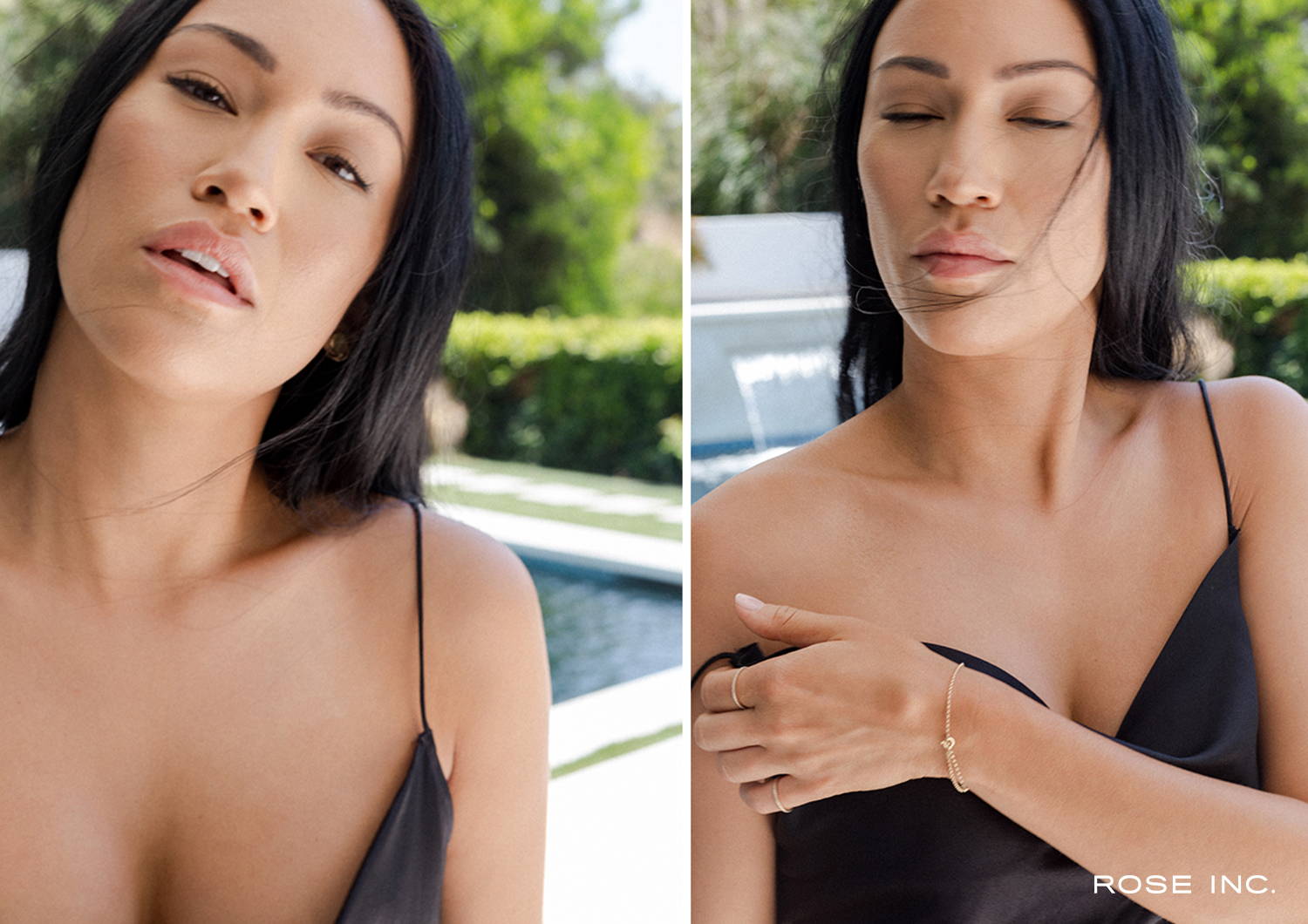 Photography by Ford. Hair: Irinel de León. Makeup: Janelle Faretra.