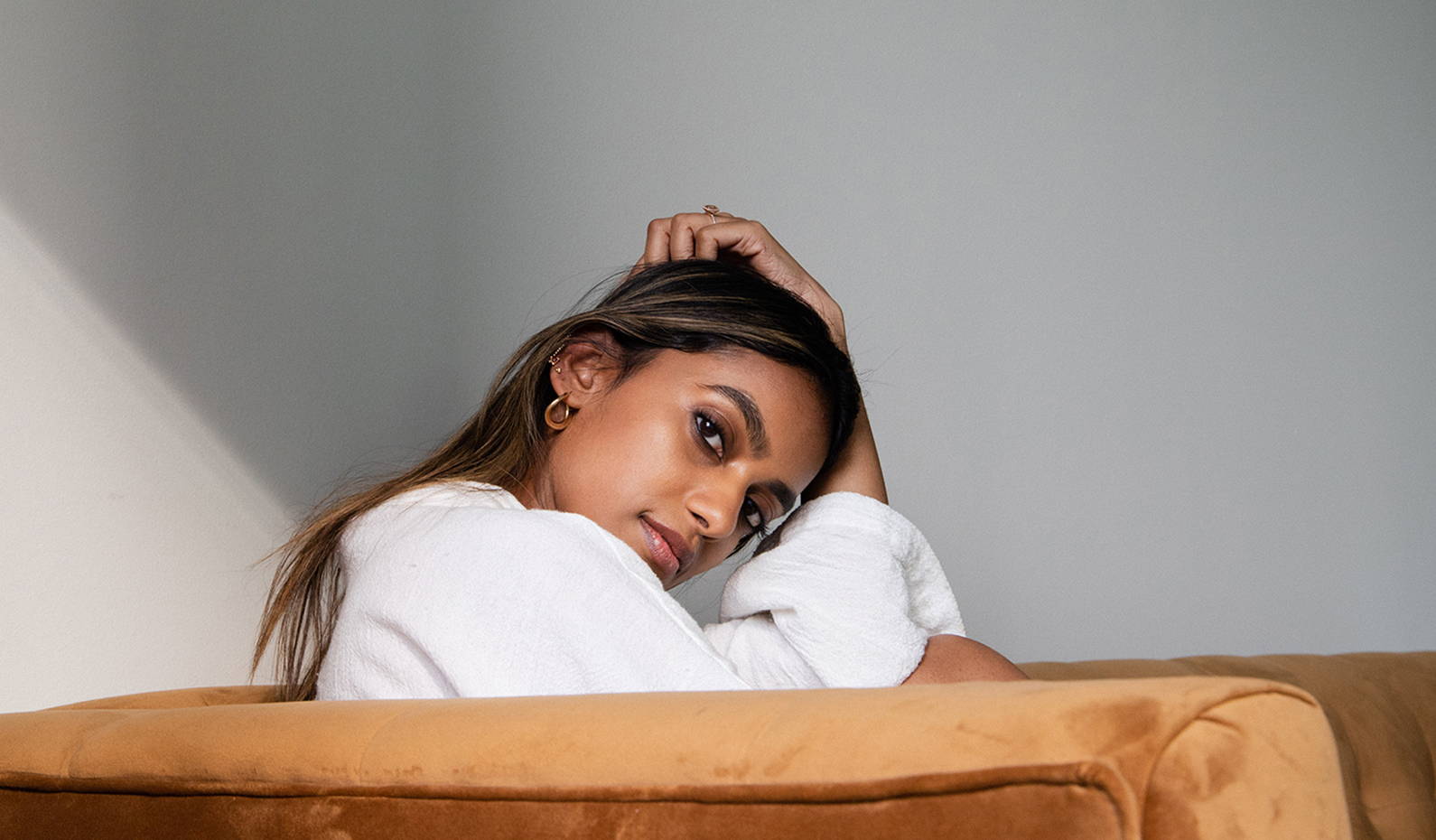 04 / 19
If you like minimalism in shades of toffee, cocoa, cream, and chai, Stella Simona's stylish, neutrals-heavy feed should be an instant Instagram follow. The Los Angeles native is the co-founder and designer of two jewelry brands, Haati Chai and Amarilo; she's also a mother and a walking testament to the appeal of a tonal wardrobe. Here, she talks with Rose Inc. about finding her personal style, the joys of an evening beauty ritual, and why she'll never have thin eyebrows again.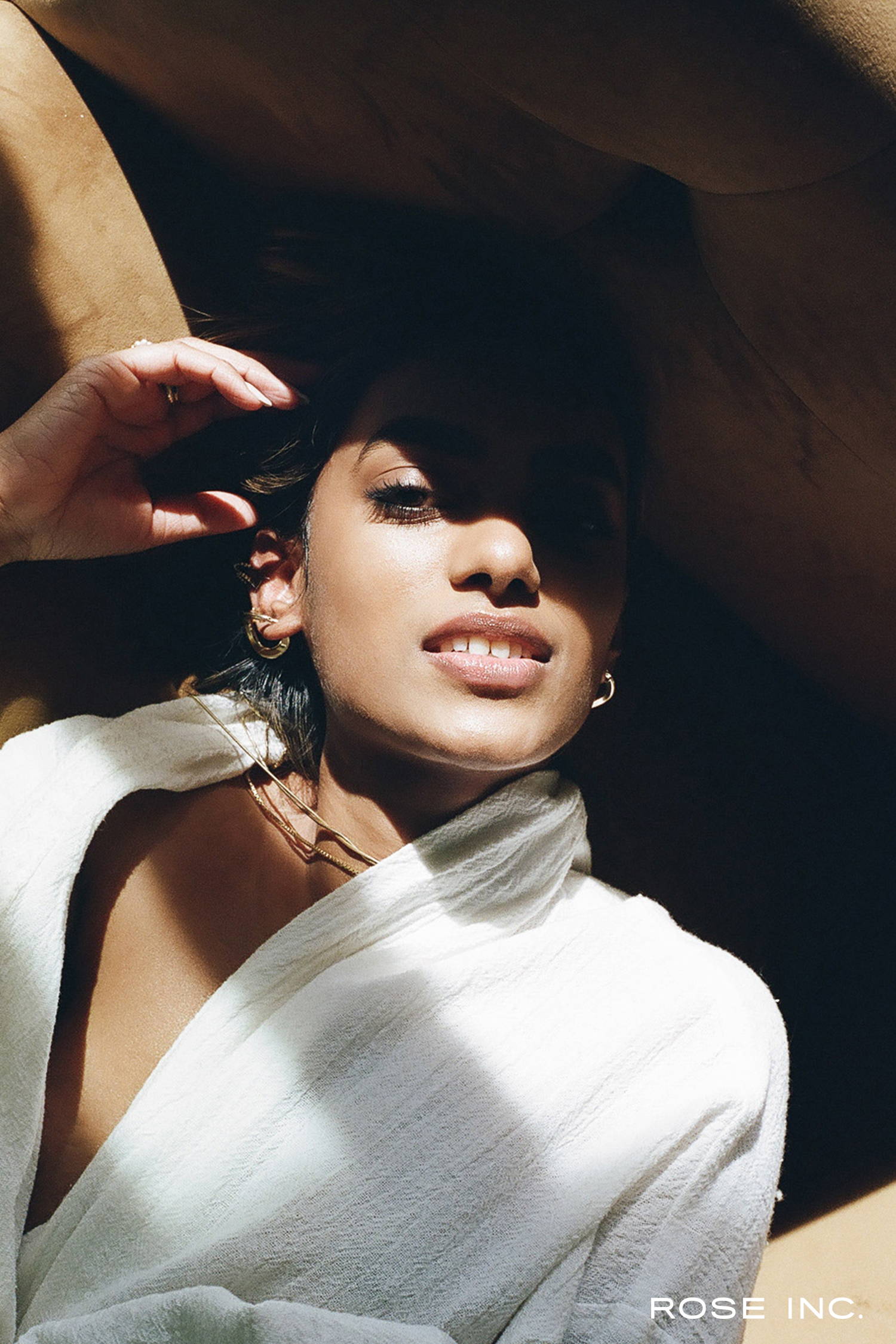 RI:
So, Stella, what do you do?
SS:
First and foremost, I'm a jewelry designer. I like to say that I've been designing since I was really young—my grandmother introduced me to jewelry design. I'm also an influencer.
RI:
How do you want people to feel when they're wearing your jewelry?
SS:
I've always felt that jewelry is an extension of your mood and who you are. The way I want people to feel is what I've always felt, which is my personal sense of identity. Everyone should feel comfortable in their own skin. That's exactly what jewelry is to me, and I hope it is for everyone else.
RI:
Where are you finding your inspiration these days?
SS:
I've always drawn inspiration from culture, whether it's the culture I grew up in or different world cultures. I strongly believe that we're all connected. As different as we are, there's so many similarities among people. More recently, I've been drawing inspiration from the Mughal period, which is 16th-century India.
RI:
You have such a beautiful Instagram feed—the aesthetic, the palette, the mood. How do you cultivate that?
SS:
It's an outlet for me. Everything can be as chaotic as it is, so I like to express the balance that I'm trying to find within my day. I am visually oriented no matter what I'm up to, and whenever I'm looking for my images and inspirations or posting something, it's actually me and what I'm trying to manifest—or it's something that I've gone through for the day. The process of finding what I like has a lot to do with identifying what I want to feel, and then I go search for it via imagery.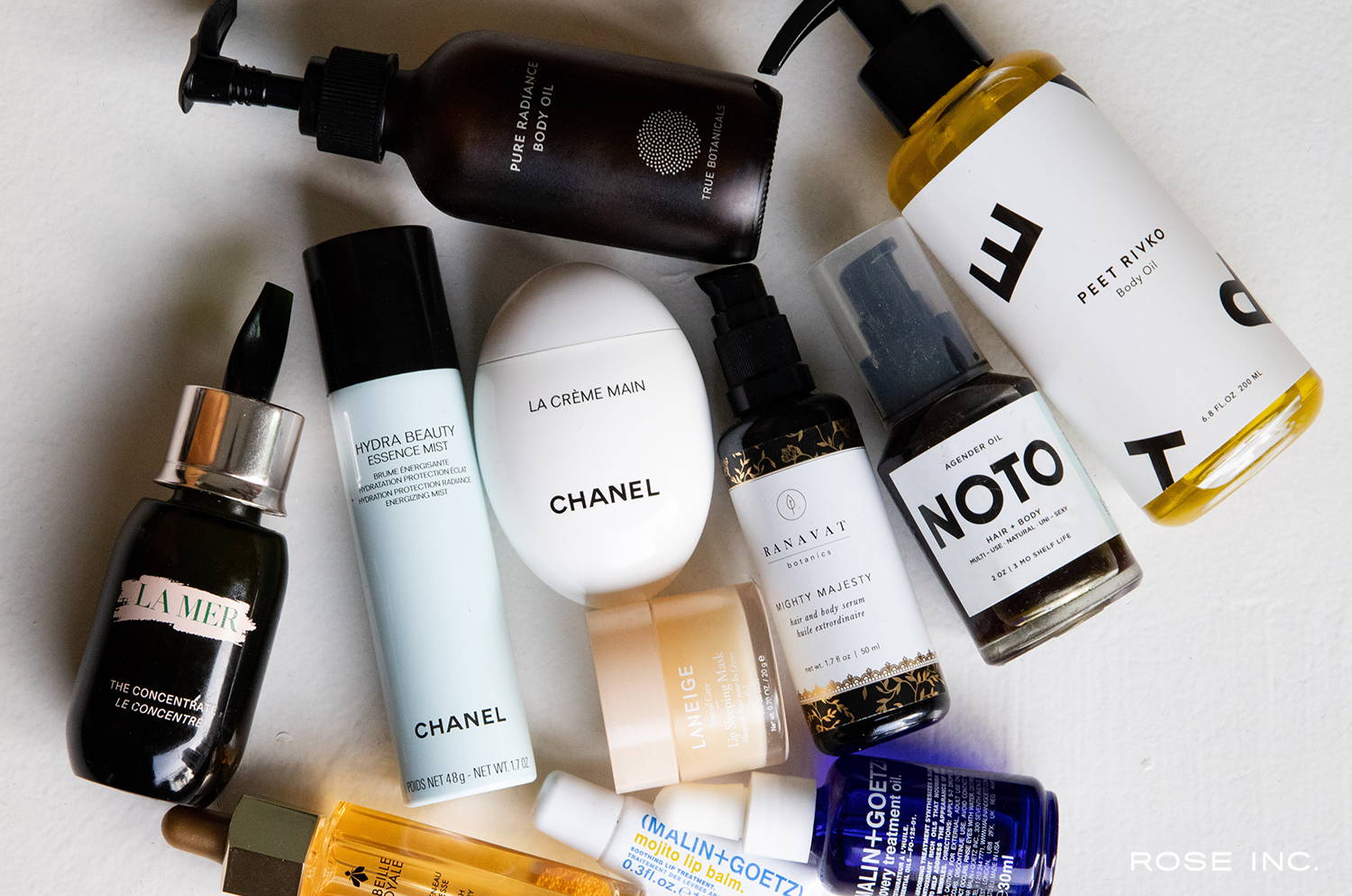 RI:
What about your personal style? What does getting dressed in the morning look like for you?
SS:
It took awhile to get here, but I'm really proud of where I'm at now. I like to describe it as tonal, effortless, and classic. I want everything I wear to be intentional; I don't want to end up regretting what I wore. At the same time, I don't have the time to be looking for new pieces every season. I'd rather just have timeless pieces that can resonate with me from now until whenever, and I incorporate new things in. I normally tend to pick out my accessories like my shoes and my jewelry first, and then I work backward and pick out the silhouette I want to wear with it.
RI:
Do you have beauty icons?
SS:
I look up to the women in my family first and foremost: my mom, some of my aunts, and her cousins. They always made it about looking timeless, looking like everything's —no matter how hard it was to put the whole look together. Then, I love women like Sade, Diana Ross, Solange, and Jackie Kennedy. Anyone who's timeless in their era.
Jewelry is an extension of your mood and who you are.
RI:
The women you mentioned are all big, strong personalities. What qualities make you think, "Wow, now that's a woman"?
SS:
Someone who just owns who they are. They might not even necessarily look like everyone else, or be doing what everyone else is doing, but they have this sense of confidence in whatever it is that they believe in. Whether they're expressing that through the way that they dress or the way that they're speaking, it's something I have always admired, and I always take notes from.
RI:
You once wrote that you've always condensed your deep skin tone as one of your deep skin tone as one of your best features. And sadly, our culture at large hasn't always celebrated all skin colors. Where did that wonderful sense of self-love come from?
SS:
I think about this often. It may have a little bit to do with my family, and just the way my sister and I were raised. Both my parents are confident and loved expressing their sense of style. We both really admired how strong they were in the fact that they looked different, and having those figures at home did a lot for us. We didn't feel that looking different was going to be hard. First and foremost, we always thought, "Well, we're different, but this is great."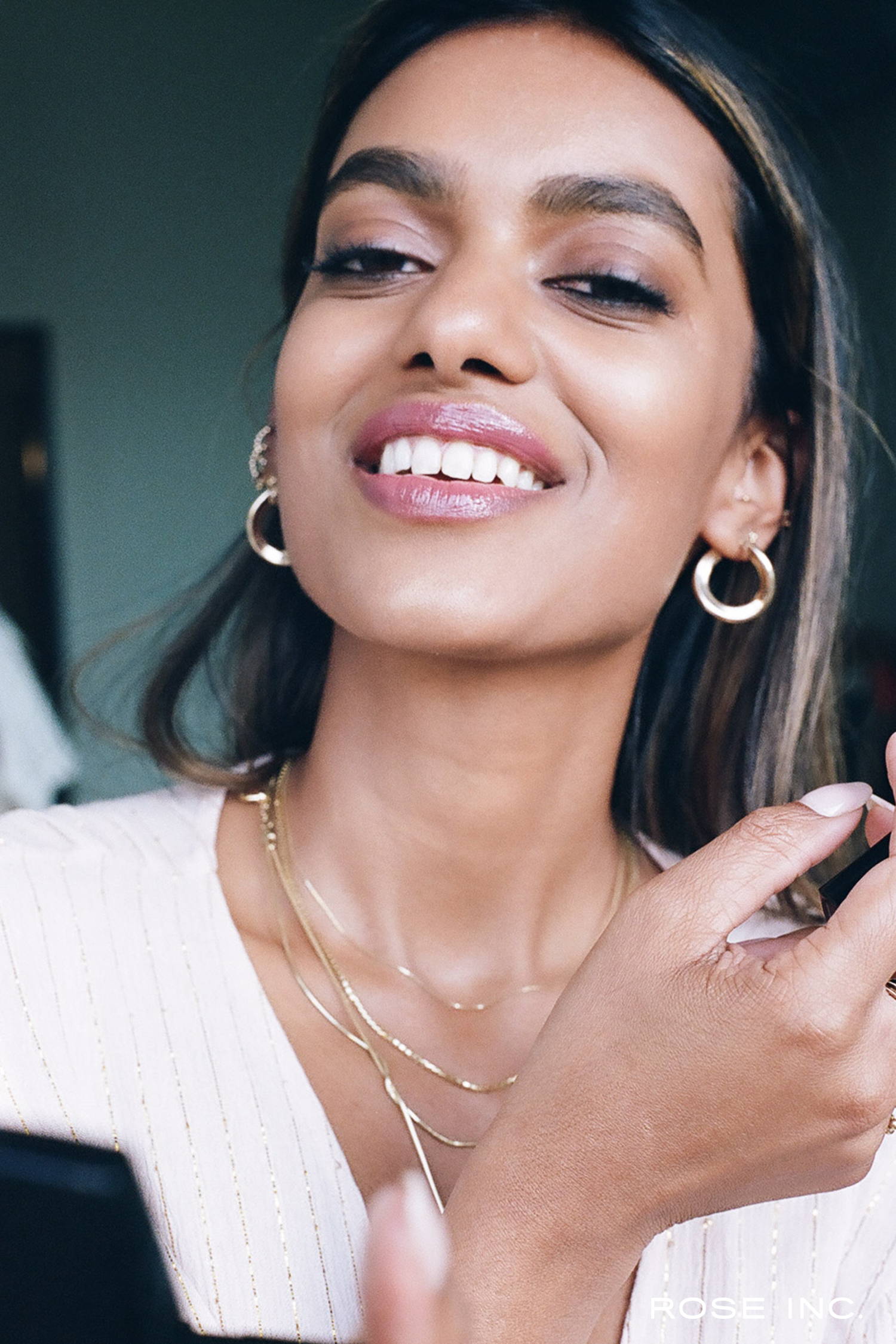 Beauty reflects directly into my views on self-care.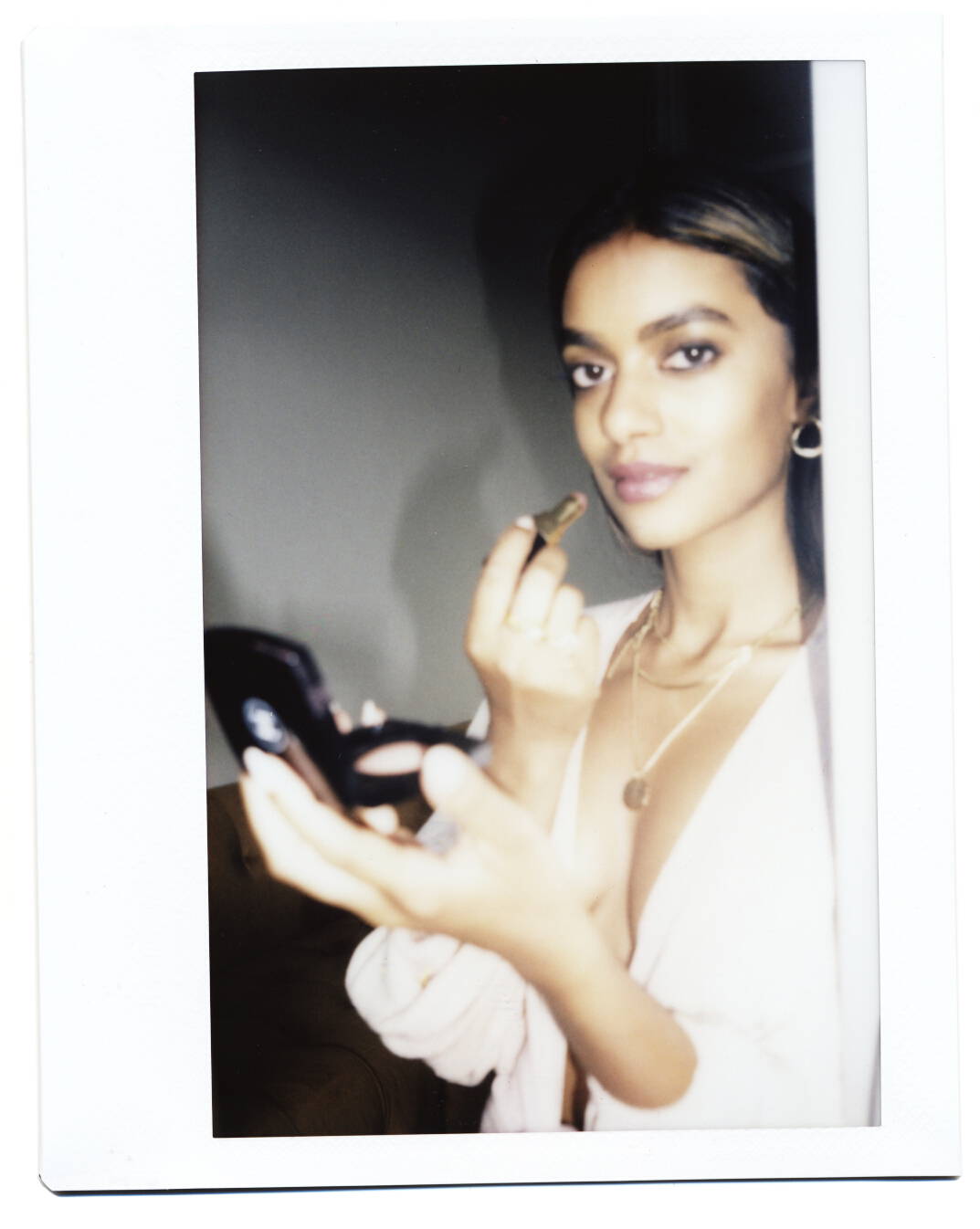 RI:
And confidence is contagious. Let's shift to your beauty routine. What does it look like?
SS:
I'm into skin care. I keep it really simple in the mornings. I just use a cleanser, a toner, and some sort of oil. Then a sunscreen, and I head out of the house. It's as simple as that. I don't usually wear makeup, but if I do, some highlighter, gloss, and mascara is good enough for me.
When I come home, I do something more elaborate. For me, beauty reflects directly into my views on self-care. I get to relax and find that time for myself. Normally,  I'll run a bath and either take it with my son or just alone. I use milk bath or some sort of bubble bath or nice soap for my body. Lately, I've been using a body mask; you apply it before you head into the shower. True Botanicals makes a good one that helps remove the top layers of your skin. Then, I'll either mask or exfoliate—I alternate every other day. After my bath or shower, I apply a ton of oil from head to toe, and also in my hair. Then, I'll do some sort of moisturizer, and that's it for the day.
RI:
You have incredible eyebrows. What do you do to make them look so good?
SS:
Thank you. I have been going to one woman, Sunita, for at least four years now. It's like a marriage, I say, because once you find that person, you just don't commit to anyone else. In between appointments, I'll use something simple like Boy Brow to just keep them nicely groomed. But I wasn't always comfortable with my eyebrows. I made them so thin in high school because that was the thing to do. As I grew them thicker, that just became the trend, too. Even if it becomes a trend again to go thin, that's just not going to be me anymore.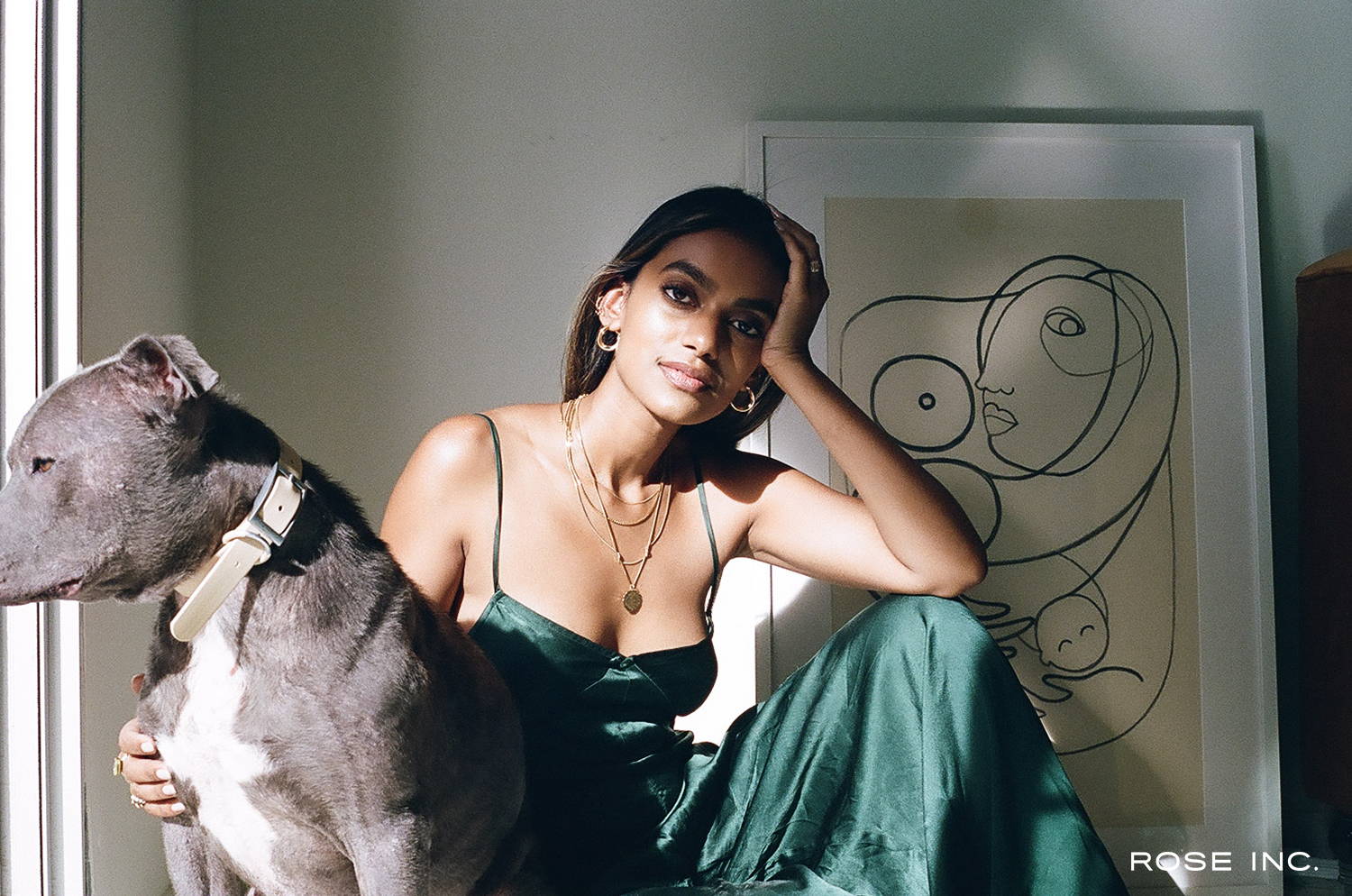 RI:
Speaking of future trends, what are your goals? What are you working towards?
SS:
I want to continue to find balance and happiness. As a mother, my biggest goal is to make sure that my son, Noah, has confidence in himself. For my personal life, I know I always want to find my deeper self. Right now that's about taking on new journeys—traveling, new projects—so I can be a bigger, better self.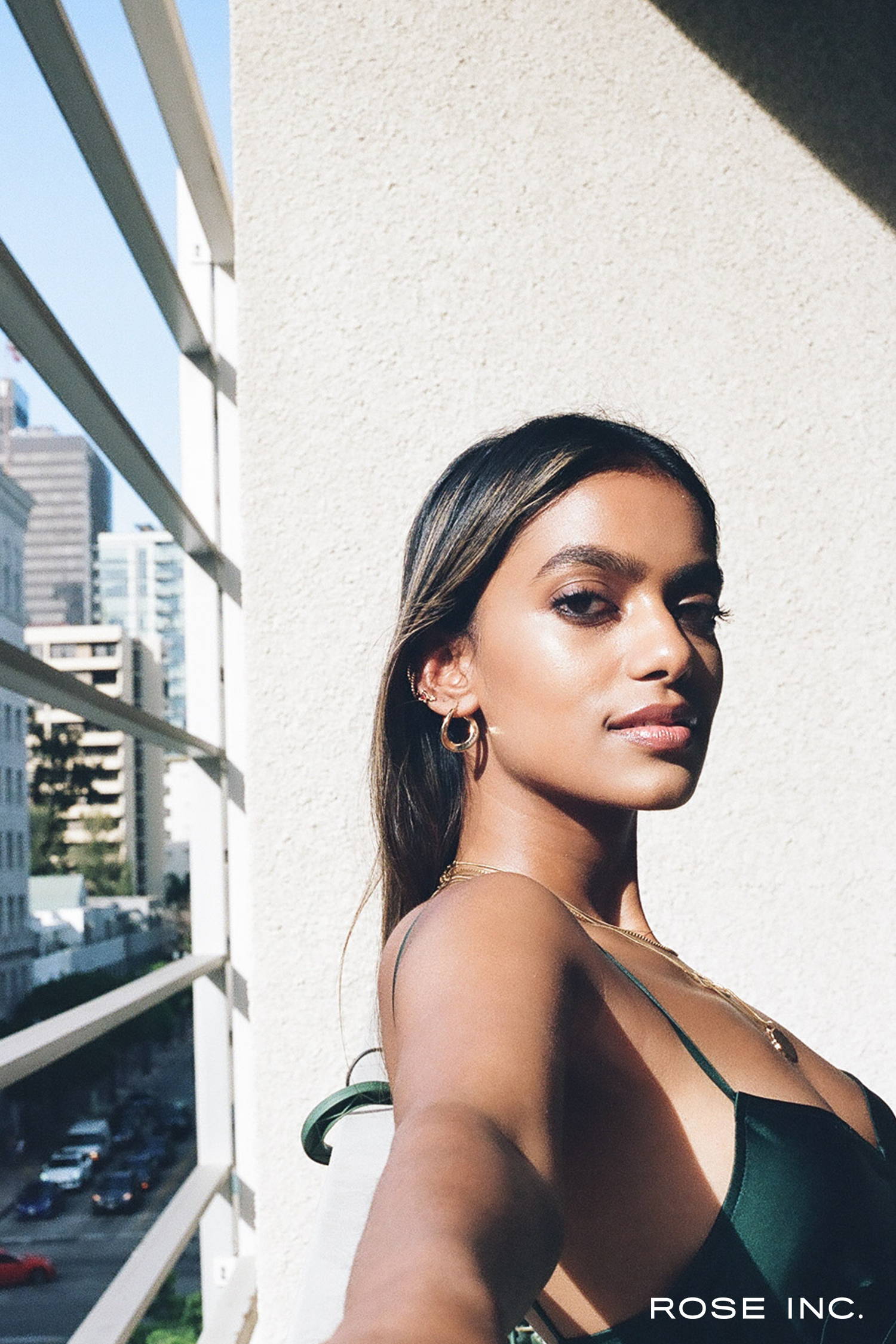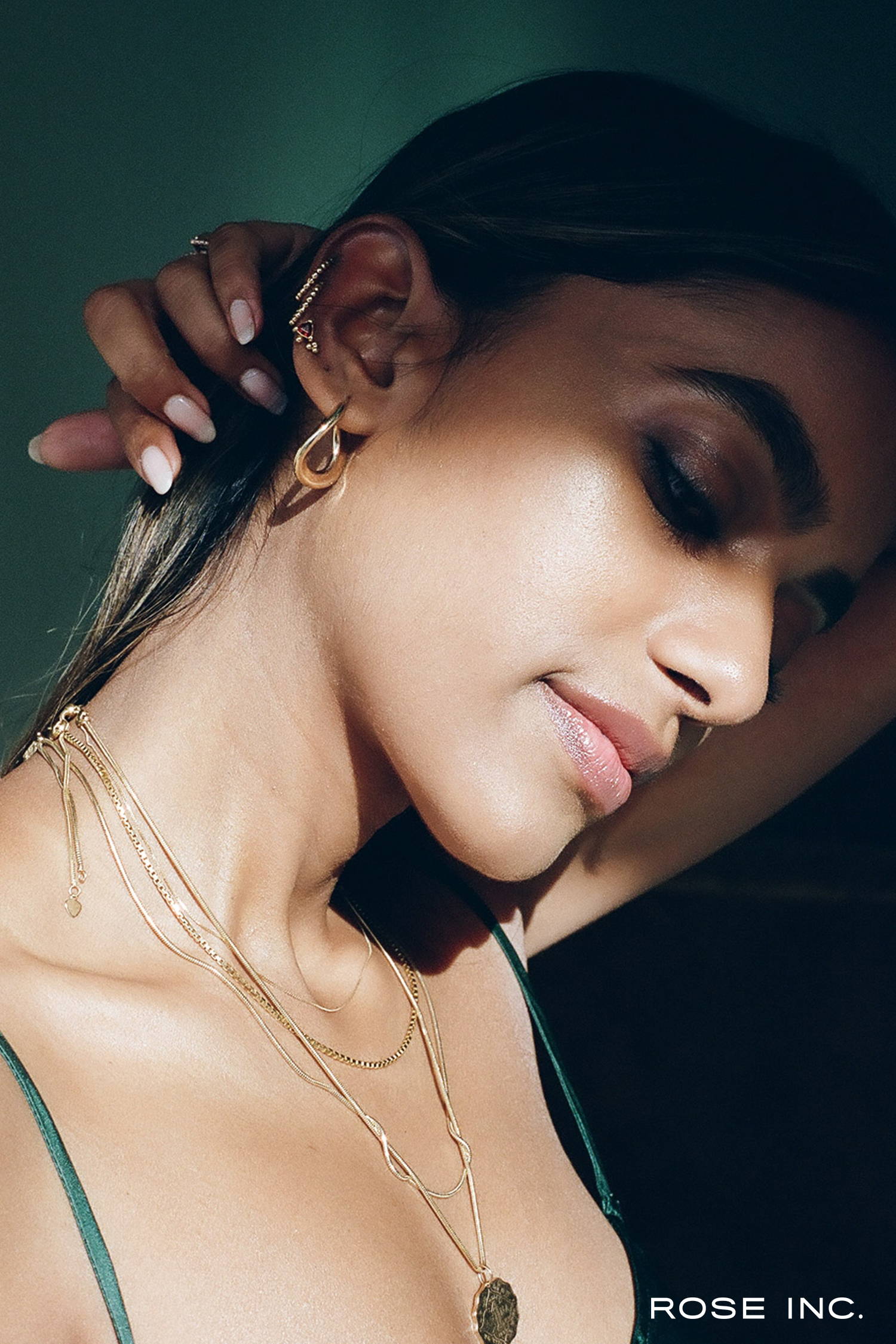 Photographed in downtown Los Angeles by Ford.