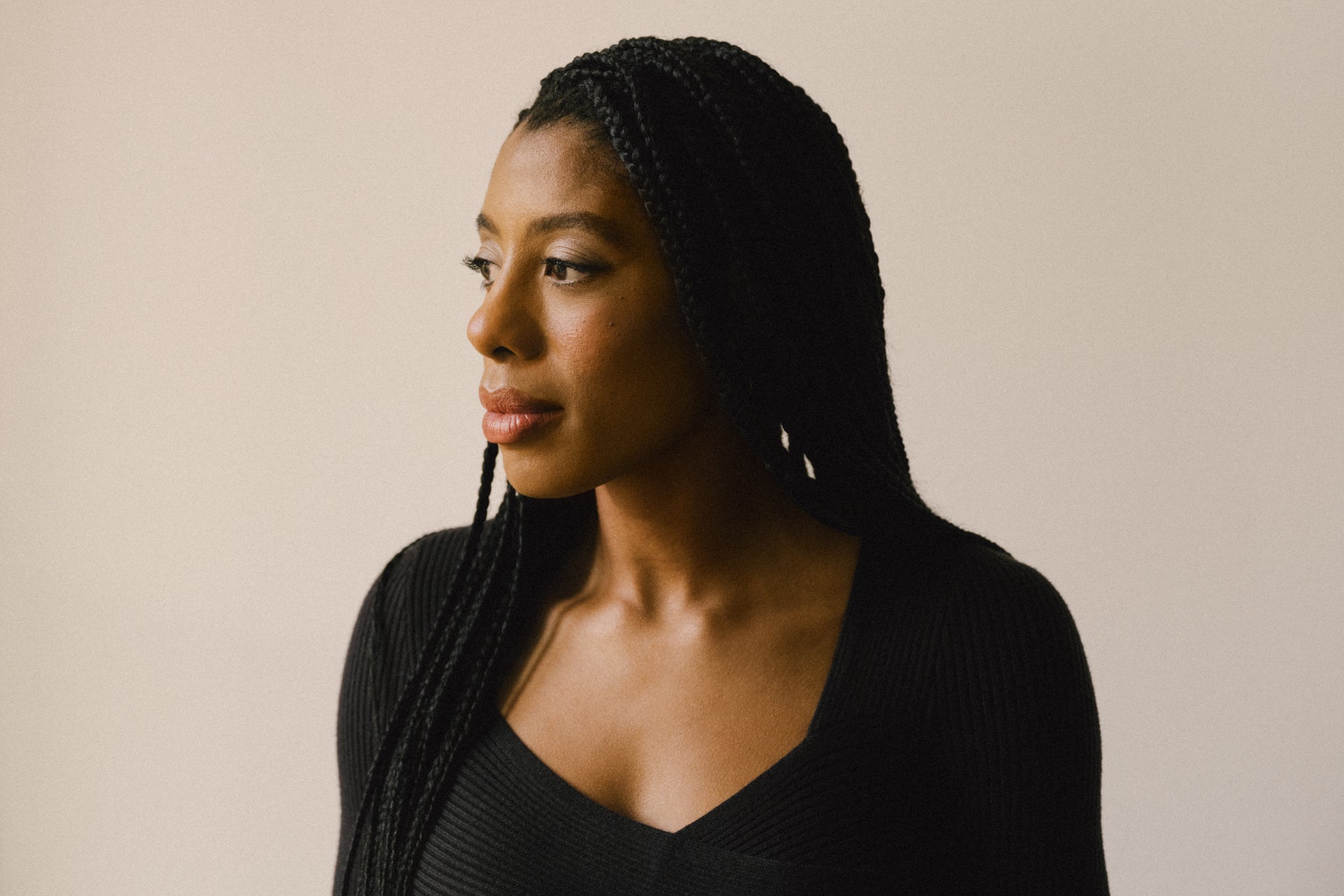 Soccer Gold Medalist Ashley Lawrence on the Ever-Evolving Nature of Confidence
Profile
Ashley Lawrence has been passionate about playing soccer since she was five years old. "I fell in love with the sport right away," the Canadian national team player says. "My family has always been into sports. My older brother played, so I used to love chasing after him." Her professional career began after graduating from West Virginia University in 2016, when Lawrence signed to her first club team, Paris Saint-Germain FC. "I always dreamt of playing in Europe, especially because football is so prevalent here," says the Toronto-born, Paris-based athlete, who made her Olympic debut in Rio in 2016, where she took home bronze, followed by a gold medal at the Tokyo 2020 Olympics. Additionally, Lawrence has earned sponsorships from major brands like Adidas, and was named Canada Soccer's Female Player of the Year in 2019.
But it's not just excelling in soccer that fulfills Lawrence these days. She also heads up Yes She Canada, which she started in 2016 to forge mentorships between professional athletes and young female players ages 6 through 17. "I was inspired to create this because growing up, there weren't really a lot of opportunities to train with or ask questions to female professional athletes.  "I definitely wanted to fill this gap," says Lawrence, who credits soccer as having given her a place to escape from any stress or worries throughout her own life. "There are always ups and downs, but my love for the sport keeps me grounded," she says. "
Below, Lawrence — who is bound for the 2023 FIFA Women's World Cup in Australia and New Zealand in July — opens up about her career as a professional soccer player, the inspiration behind Yes She Canada and the beauty and self-care routines that relax her before a game.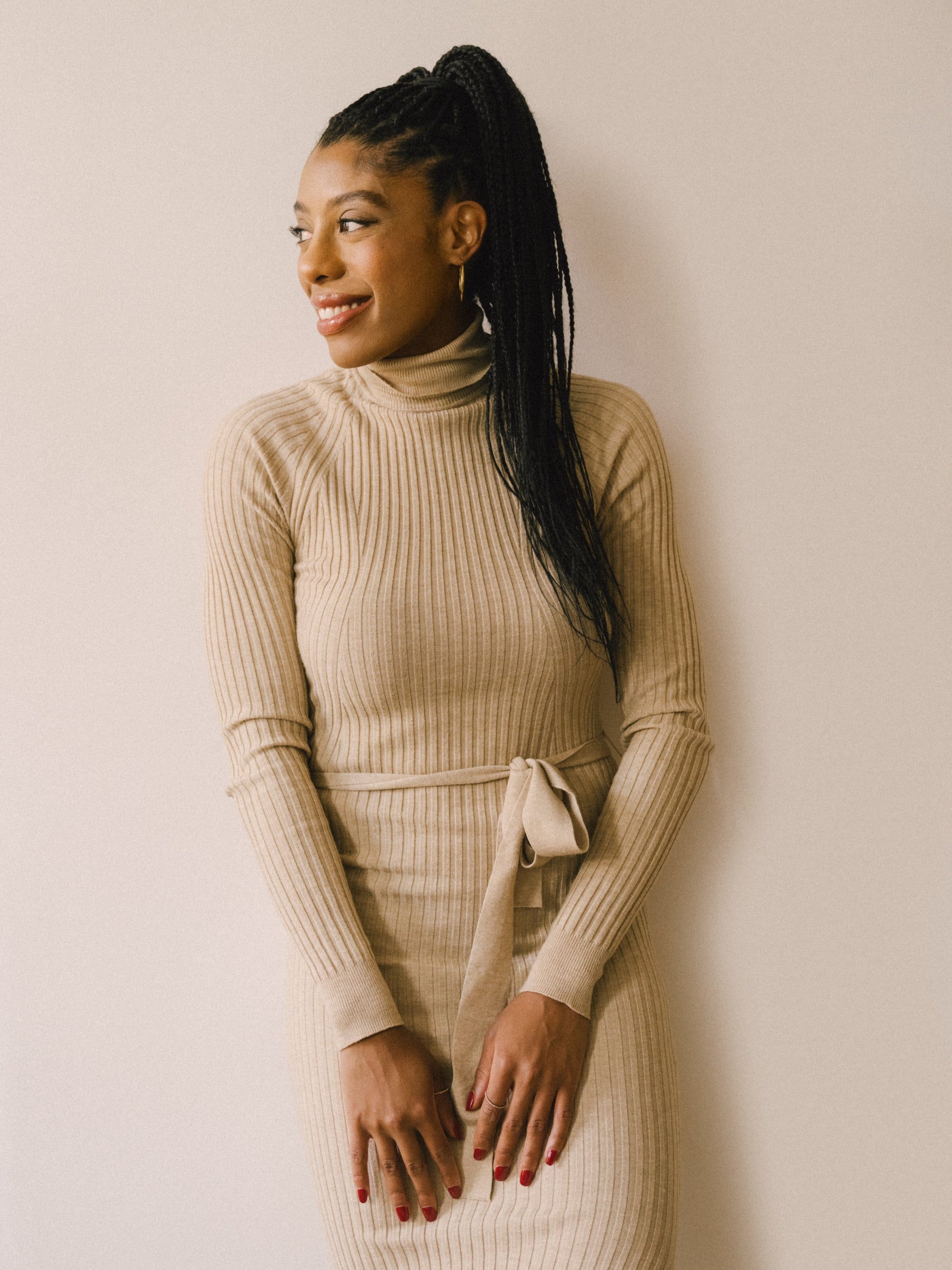 By Lena Herrmann
RI:

How did growing up in Canada influence your approach to beauty?

AL:

I don't remember seeing as much minority representation back then. I would also say growing up there, style was pretty simple and basic when it came to beauty. I was always very active, too, so I wasn't really exposed to a lot of that. Maybe just on TV and what not. But I wasn't really into beauty because I was so busy playing sports

RI:

What's your earliest beauty memory?

AL:

When I was younger, my mom would always do my hair in little twists. Sharing that experience with my mom was always really fun. She would put little clips in my hair in different colors. I remember looking in the mirror and feeling really beautiful. But most of all, I think it was important to have those moments shared with my mom.

RI:

Who were your biggest inspirations growing up?

AL:

Serena Williams was definitely a huge inspiration. Her fight, determination, resilience and competitiveness was an inspiration for me. Those are definitely important attributes in any sport and just in life in general.
"Feeling beautiful depends on your mindset."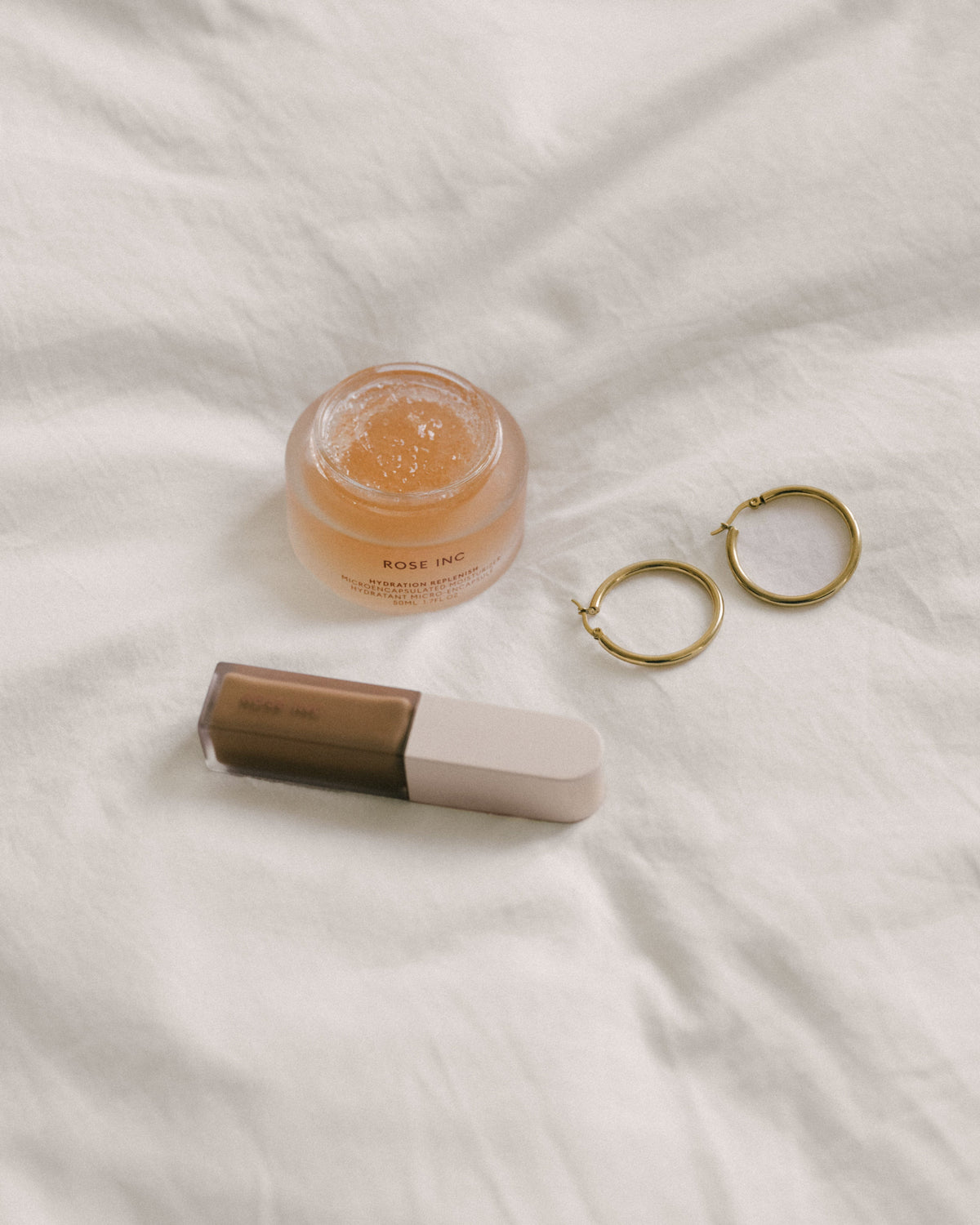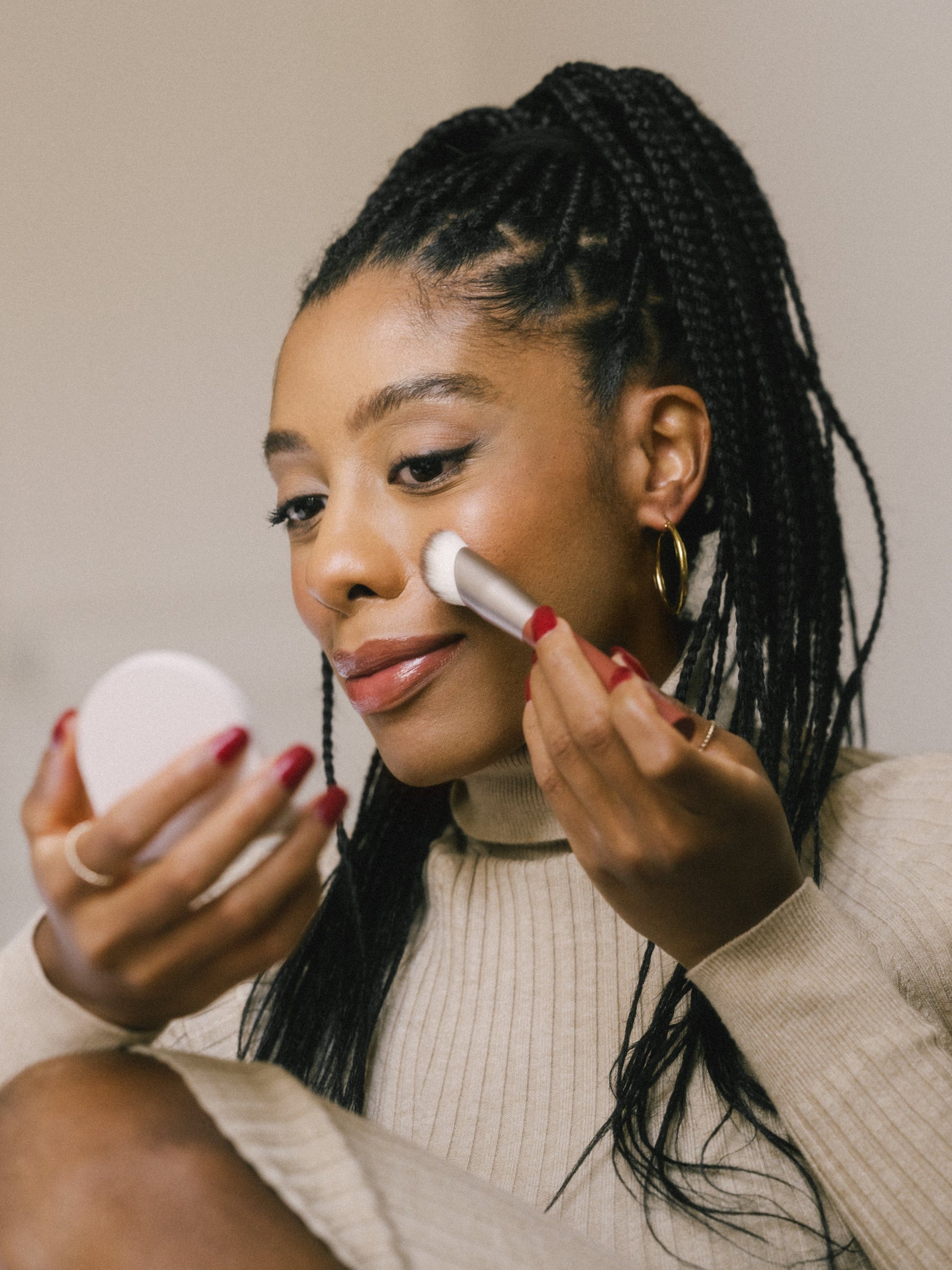 By Lena Herrmann
RI:

Who are you inspired by these days?

AL:

It's amazing to see even more women of color who are leading examples in their industries. I love Beyoncé. She's just so unique and I think that's what really stands out. I love that she's unapologetically Beyoncé. I love that she's not afraid to be who she is. I think that she just exudes confidence and grace.

RI:

Did you always think soccer could be your career?

AL:

I always knew I wanted to do this for the rest of my life. It was just a feeling I had when I was playing. But probably around 10 or 11, I had the idea that I wanted it to be my job. I also remember feeling like there weren't a lot of examples of women playing soccer. There weren't many women's games being televised. But even without a lot of representation, I still knew I wanted to pursue it.

RI:

What was the hardest part about transitioning from playing in college to playing pro soccer in Europe?

AL:

I always wanted to play here, so when I got the opportunity I knew I had to take it. It was definitely a big challenge being so far away from home, my family and my friends. I also had to take in a new culture and a new language. But I knew it's where I needed to be if I wanted to develop my game.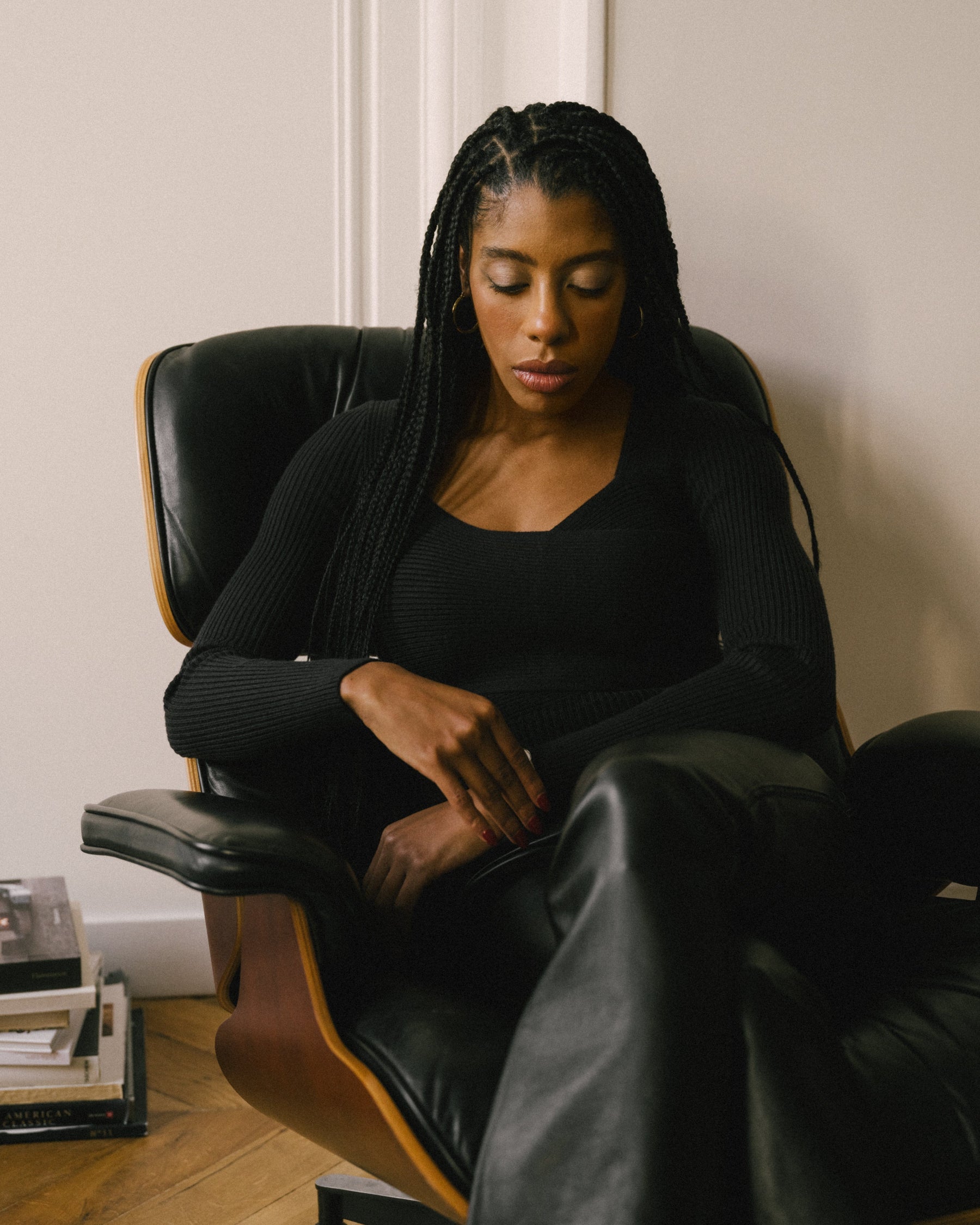 By Lena Herrmann
RI:

Now that you play for the Canadian team, but still live in Paris, is it tricky going back and forth?

AL:

Yeah, my schedule is definitely jam packed. I only really have summer and Christmas break. But sometimes even the summers are busy. For example, last summer, I had World Cup qualifiers. Next summer is the World Cup. So my time off is very limited. Over the years, I've just become more accustomed to the travels and how busy I am, ut it can be difficult to go for so long without being home. I've been in France for so long, so it really feels like my second home. I speak the language and I've adapted to the culture. So it does get easier, but it's still pretty hard to only have such limited time.

RI:

What was it like being away from the sport during the lockdown?

AL:

It was very weird to not be able to train in the usual way. I was training from home. My team organized training sessions for us virtually. We were still able to workout so that was great as that's such a big part of our job. I definitely wore my natural hair out more often, so that was cool. I played around with it a lot: I was straightening it, blow drying it, curling it and watching YouTube videos. I even trimmed my own hair. So even though I wasn't training as often, I definitely had the time to embrace my hair in new ways.

RI:

Tell us about your organization, Yes She Canada, and what inspired you to create it.

AL:

I was able to create my website during the lockdown. I've always wanted to create it. I launched the organization itself before the pandemic in 2016. Once a year we have events in Toronto where young girls can come out and train with professionals. We had some virtual events during the pandemic as well. I wanted to create this because it's so important for young people to have positive influences in general.
"I was inspired to create [Yes She Canada] because growing up, there weren't really a lot of opportunities to train with or ask questions to female professional athletes…"
RI:

Where would you say you get your confidence from?

AL:

I feel like confidence is something that's forever evolving. I definitely feel more confident now than I was before. I really had to analyze the relationship that I had with myself and being a professional athlete. I think it's normal to be hard on yourself. I've definitely put a lot of pressure on myself over the years because I've wanted to excel.

RI:

What's been one key to developing your confidence?

AL:

I've definitely learned the importance of celebrating small wins. It's good to set goals and all that, but you have to be kind to yourself along the way. You have to celebrate yourself. This has definitely been a key thing for me and my confidence. I'm definitely not 100 percent confident, but I'm on my way. I also think surrounding yourself with people that fill you up and encourage you is super important.

RI:

How does it feel to be an Olympic gold medalist?

AL:

I feel like the Canadian team has always been seen as the underdog, so it definitely felt like a huge achievement for us. It was not an easy road at all. I think it speaks volumes to my mentality and the team's mentality. I'm just really, really proud of that moment and to be able to say, after all these years of playing, that I'm still super motivated and passionate about the game.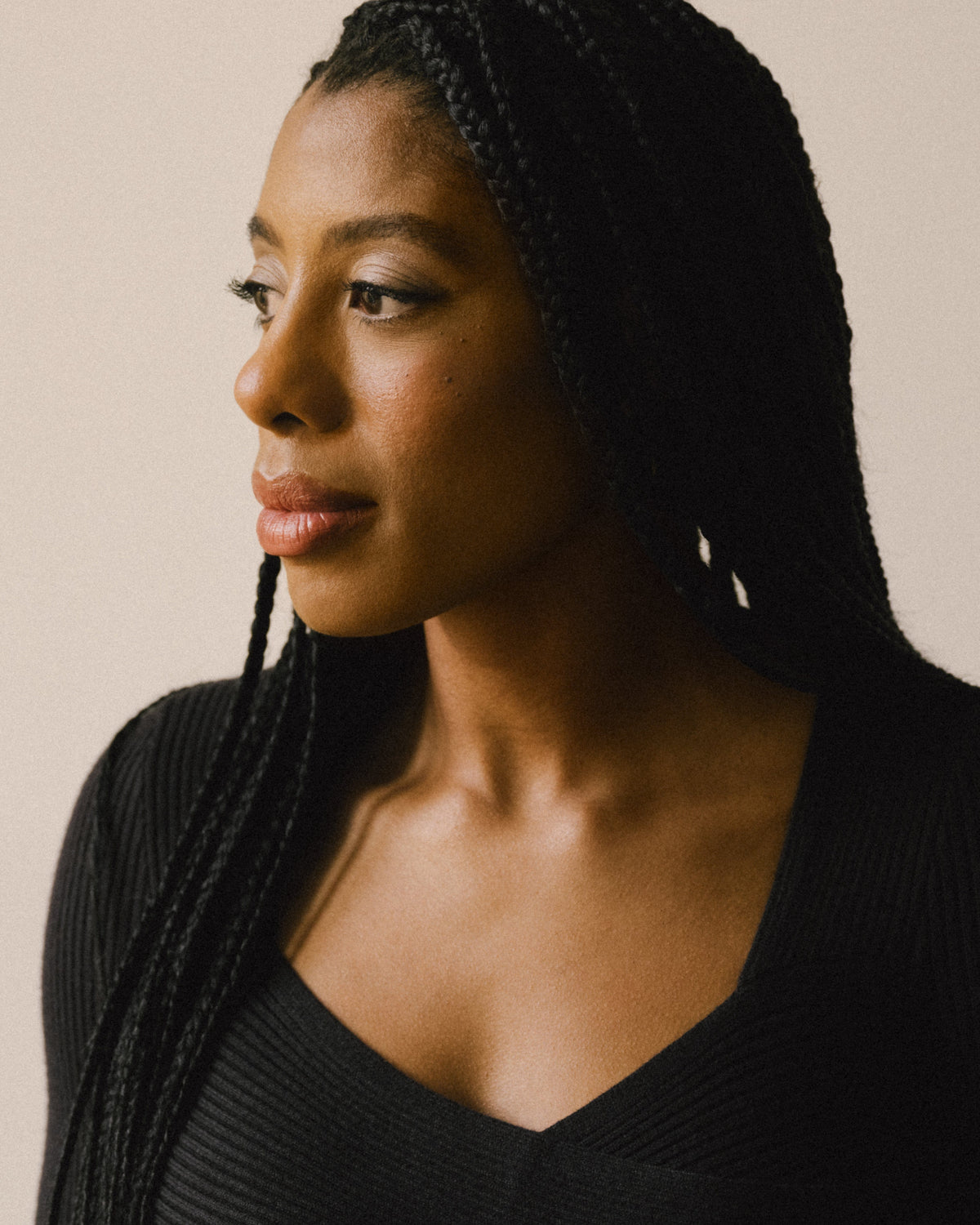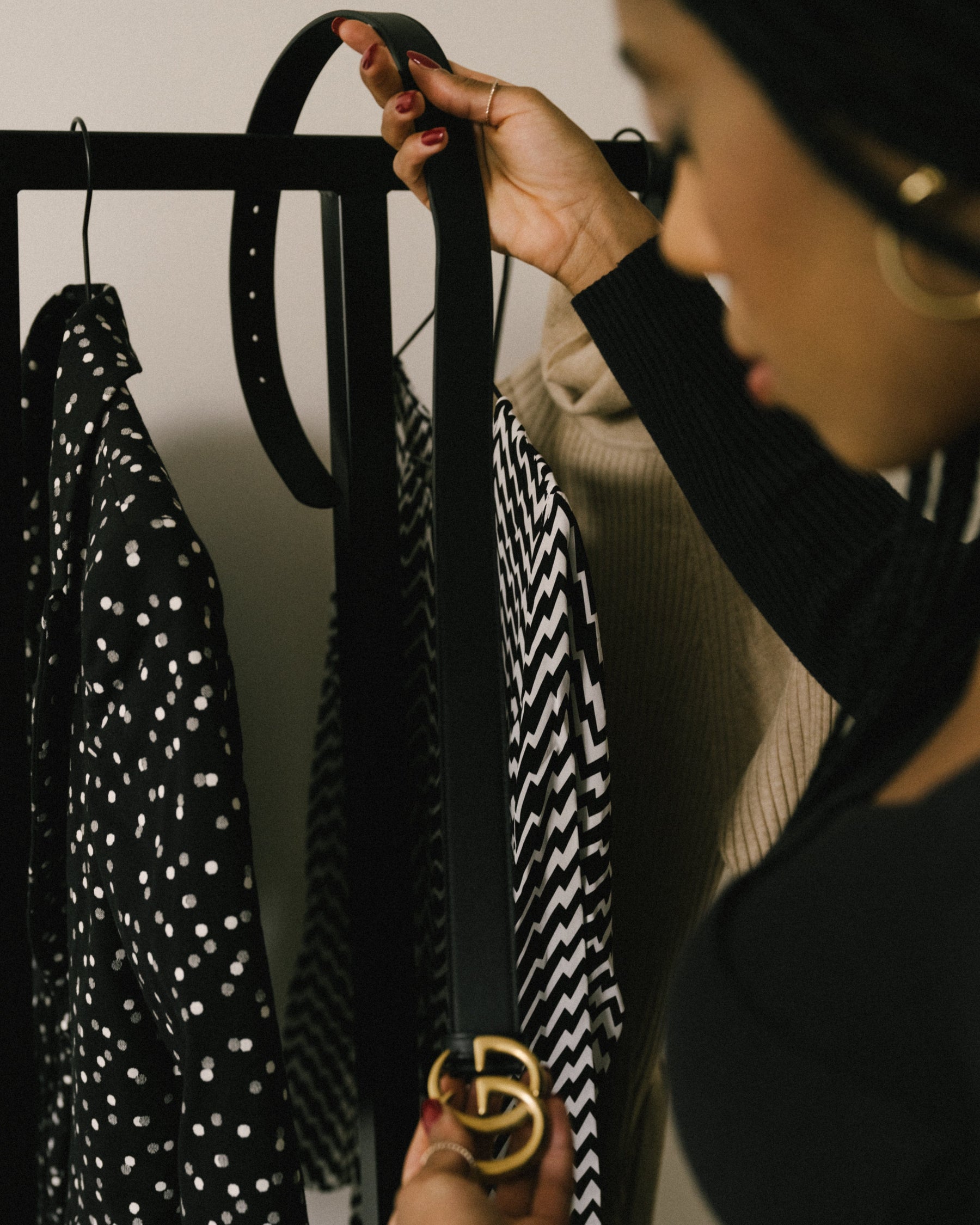 By Lena Herrmann
"Beauty shines through when someone is confident in their uniqueness."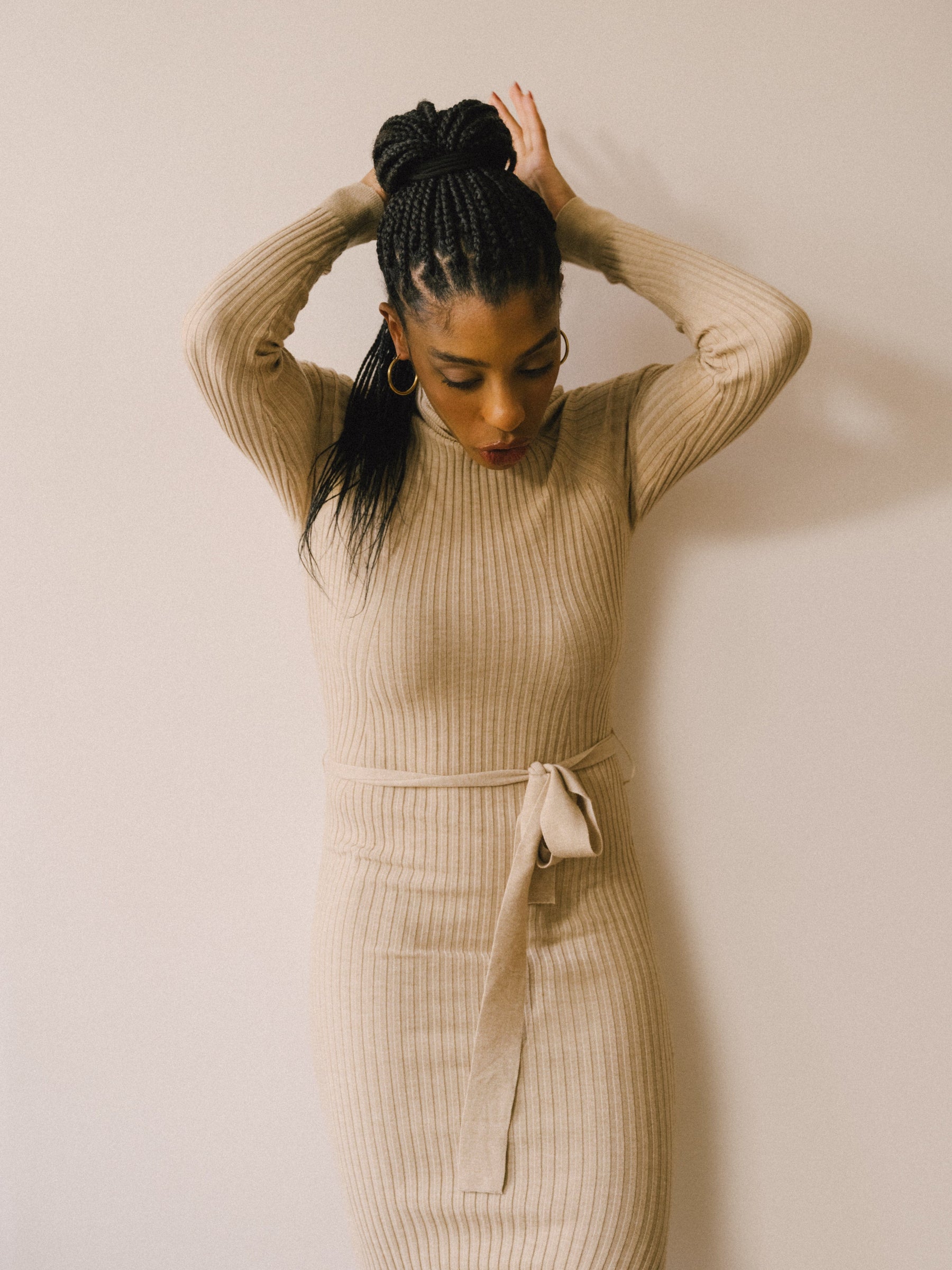 By Lena Herrmann
RI:

Especially as an athlete, what's your go-to hair routine?

AL:

My go-to hairstyle is definitely braids. I usually keep them in for about two months. Sometimes I'll change the colors and what not, but it's very practical.

RI:

Do you have a skin routine?

AL:

Usually I'll use a cleanser, moisturizer and then an SPF. Especially if I'm training outside that day, I'm really big on protecting my skin. My nighttime routine is similar. I'll use makeup remover, cleanser and a face cream.

RI:

What about a favorite makeup look?

AL:

For everyday makeup, I always love using mascara and doing my brows. Even if I'm training, I always love to do that. If I'm going out to eat or with friends, then I'll do mascara, brows, foundation and sometimes an eyeshadow. I'll also do a little bit of concealer under my eyes. I've been watching a lot of YouTube videos to learn more complex makeup techniques too. 
RI:

Do you have a signature fragrance?

AL:

I love J'adore Dior. It's very light and it lasts like all day.

RI:

What makes up your self-care regimen?

AL:

I love to take baths. They really relax me. It's really nice for my muscles. I try to take a bath every other week. I also enjoy doing my nails myself. Other times I'll go to the salon to get them done.
"I've definitely learned the importance of celebrating small wins."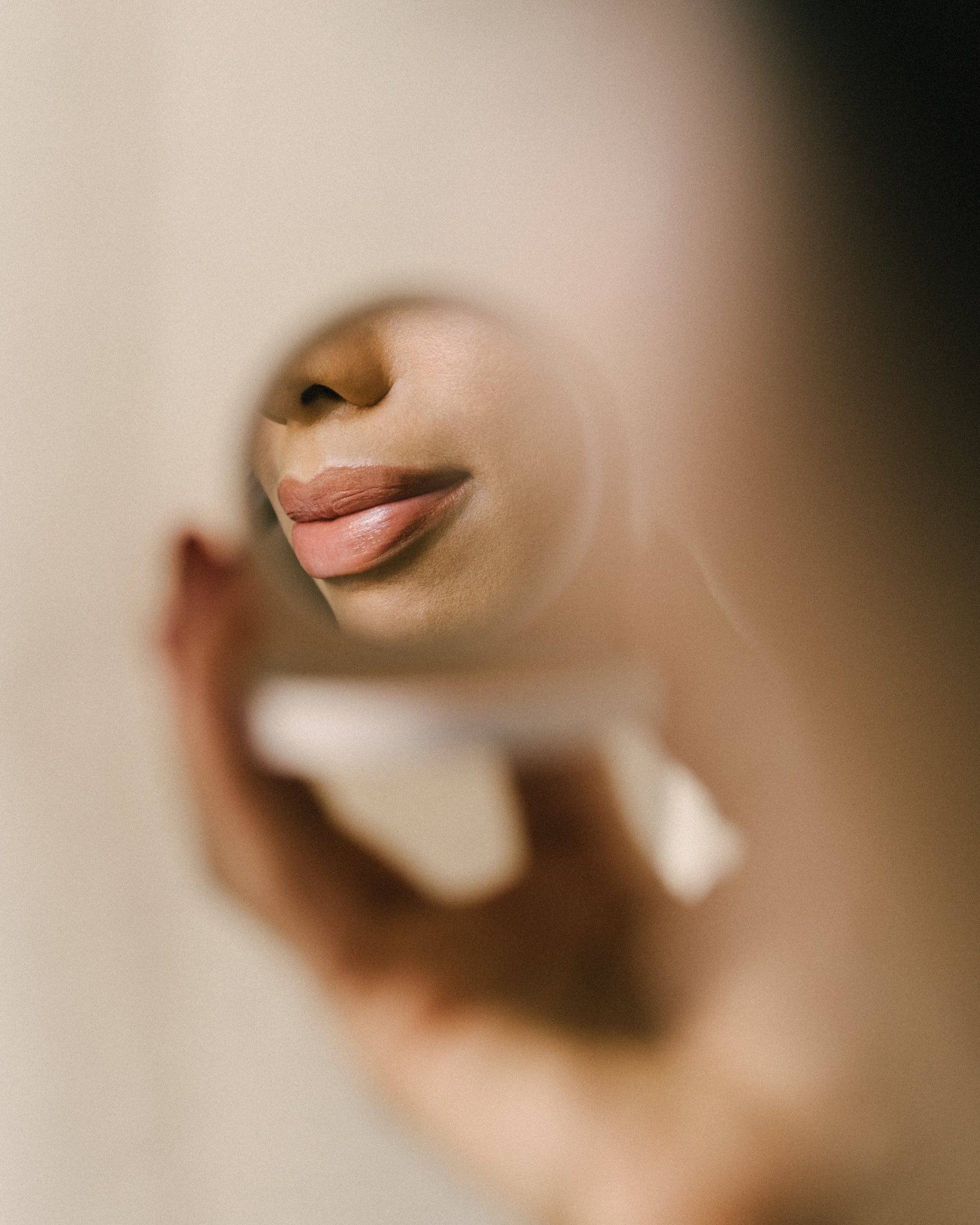 By Lena Herrmann
RI:

Is there something about the beauty industry that you'd like to see change?

AL:

Definitely more inclusivity and different types of people and body types. And more messaging that everyone is beautiful; no matter your skin color or your hair type or your body shape. And I do see things are changing slowly, so that's really positive, and I'm excited to see more of this. 

RI:

How do you define beauty?

AL:

Beauty comes from the inside. I think beauty shines through when someone is confident in their uniqueness.

RI:

When do you feel most beautiful?

AL:

Sometimes I feel most beautiful right before I'm going out: I have a full face of makeup and I'm dressed really nicely. Other times, I feel really beautiful when I've just woken up and I've had a good sleep — my skin is glowing and I have no makeup on. But overall, feeling beautiful depends on your mindset. You have to look at yourself and remind yourself that you are beautiful.

Hydrangea
Light cool pink
Hydrangea
Light cool pink
Cream Blush Refillable Cheek & Lip Color
Brightening, blurring and longwearing
Current price: $32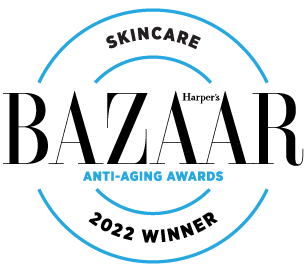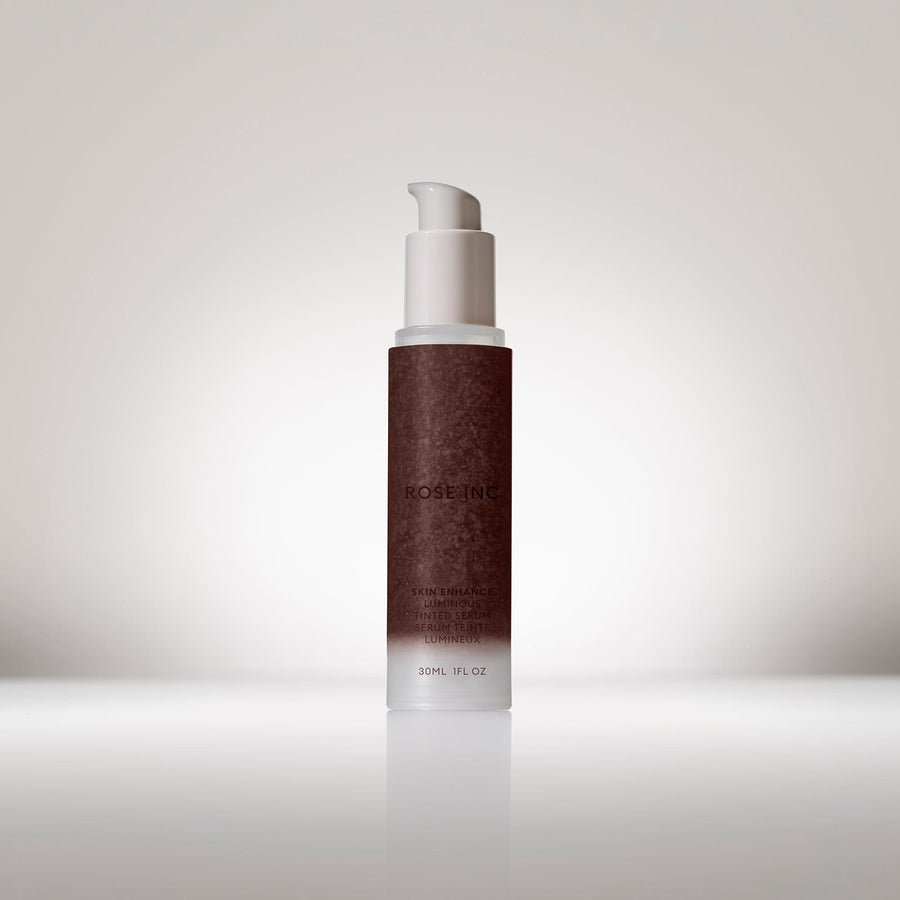 140
Very Deep Skin Tone/Red Undertone
130
Deep Skin Tone/Neutral Undertone
120
Deep Skin Tone/Red Undertone
110
Deep Skin Tone/Golden Undertone
100
Medium Deep Skin Tone/Golden Undertone
090
Medium Deep Skin Tone/Olive Undertone
080
Medium Tan Skin Tone/ Peach Undertone
070
Medium Skin Tone/Peach Undertone
060
Medium Skin Tone/ Neutral Undertone
050
Medium Skin Tone/ Pink Undertone
040
Light to Medium Skin Tone/ Neutral Undertone
030
Light Skin Tone/ Warm Golden Undertone
020
Light Skin Tone/Warm Peach Undertone
010
Fair Skin Tone/ Cool Pink Undertone
140
Very Deep Skin Tone/Red Undertone
Skin Enhance Luminous Tinted Serum
Sheer Coverage, illuminating, hydrating
Current price: $49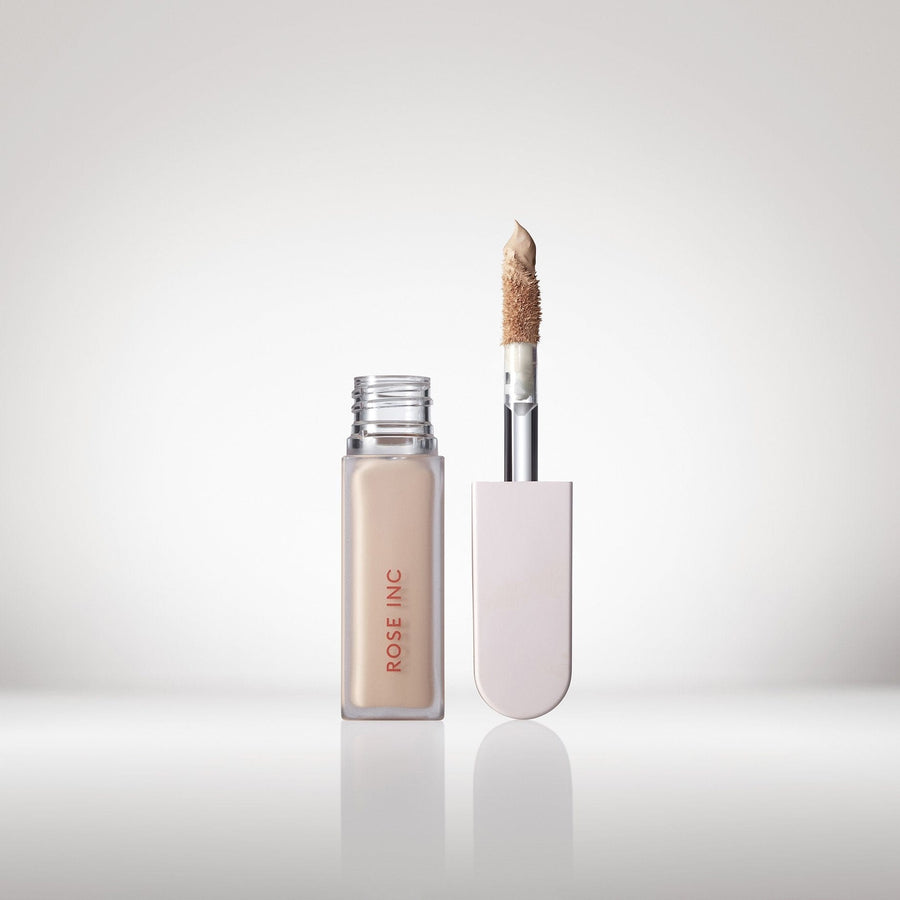 LX 200
Very Deep Skin Tone, Neutral Undertone
LX 190
Very Deep Skin Tone, Cool Red Undertone
LX 180
Deep Skin Tone, Warm Neutral Undertone
LX 170
Deep Skin Tone, Golden Undertone
LX 160
Deep Skin Tone, Red Undertone
LX 150
Deep Skin Tone, Neutral Undertone
LX 140
Medium/Deep Skin Tone, Neutral Undertone
LX 130
Medium/Deep Skin Tone, Warm Golden Undertone
LX 120
Medium/Deep Skin Tone, Pink Undertone
LX 110
Medium/Deep Skin Tone, Golden Undertone
LX 100
Medium/Deep Skin Tone, Peach Undertone
LX 090
Medium Skin Tone, Olive Undertone
LX 080
Medium Skin Tone, Pink Undertone
LX 070
Medium Skin Tone, Golden Undertone
LX 060
Medium Skin Tone, Peach Undertone
LX 050
Light/Medium Skin Tone, Neutral Undertone
LX 040
Light/Medium Skin Tone, Golden Neutral Undertone
LX 030
Light Skin Tone, Pink Undertone
LX 020
Light Skin Tone, Peach Undertone
LX 010
Fair Skin Tone, Neutral Undertone
LX 200
Very Deep Skin Tone, Neutral Undertone
Softlight Luminous Hydrating Concealer
Medium coverage, brightening, blurring
Current price: $30