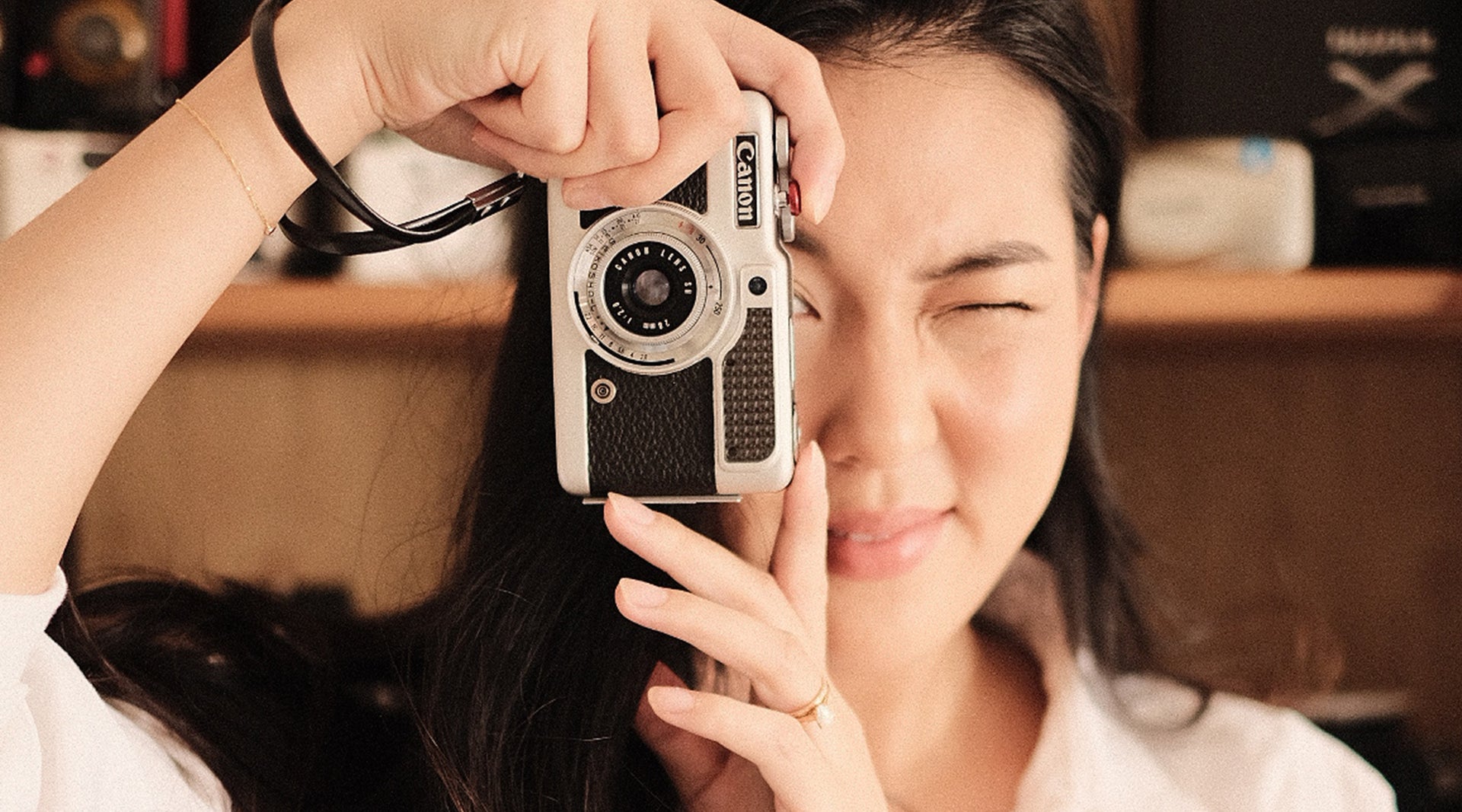 A Day In the Life of Sarah Oh, Rose Inc's Social Content Coordinator
Profile
Rose Inc's Marketing & Content Coordinator Sarah Oh didn't always see herself ending up in the beauty industry. "When I was younger, I imagined becoming an academic," the South Korea-born, New Zealand-raised social media professional says. But upon graduating from the University of Auckland in 2011 — where she studied English Lit and Film, TV and Media — Oh's appetite for skincare and makeup grew.
"I was watching a lot of YouTube and looking at Instagram a lot," says Oh, who was inspired to start her own beauty blog, Oh My Gloss Blog. This eventually led her to stepping into her first role at a beauty company where she worked for two years as the Assistant Marketing Manager. "I gravitated towards beauty because I realized that beauty standards are so different from place to place and in different cultures," she explains. "It was so important for me to cultivate my own idea of what beauty means — to not be constantly changing my opinion based on what others are telling me is beautiful. That's so mentally and emotionally draining."   
Although she only started at Rose Inc five months ago, Oh has played a pivotal part ingrowing the brand's TikTok channel. . Her fun video ideas span everything from how she preps and primes her skin using Rose Inc's skincare products to her top eyeshadow application tricks for brown eyes. "I love that there's a really good balance between collaborative work and my own freedom to create the content that I think is on brand for Rose Inc," Oh shares. "I love that I can also talk about products that I genuinely love. It doesn't feel forced," she adds. An added bonus: "I also appreciate the transparency and education that Rose Inc provides for consumers on sustainable practices and refillable beauty. I think it's important to keep spreading the word about refillable practices because I think it's the future of beauty," says Oh. 
With such a busy schedule during the week, Oh knows the importance of making time for self-care while working from home and beyond —  whether it's making her favorite Korean meals or taking breaks from working to stretch and hydrate. "The most important thing I've learned from working from home is that you can finish it tomorrow and close your laptop," she says. "It's important to separate your personal time and space from work time and space."
Below, Oh gives us a behind the scenes look at a day in her life as a content creator and how she stays inspired and grounded throughout the work day.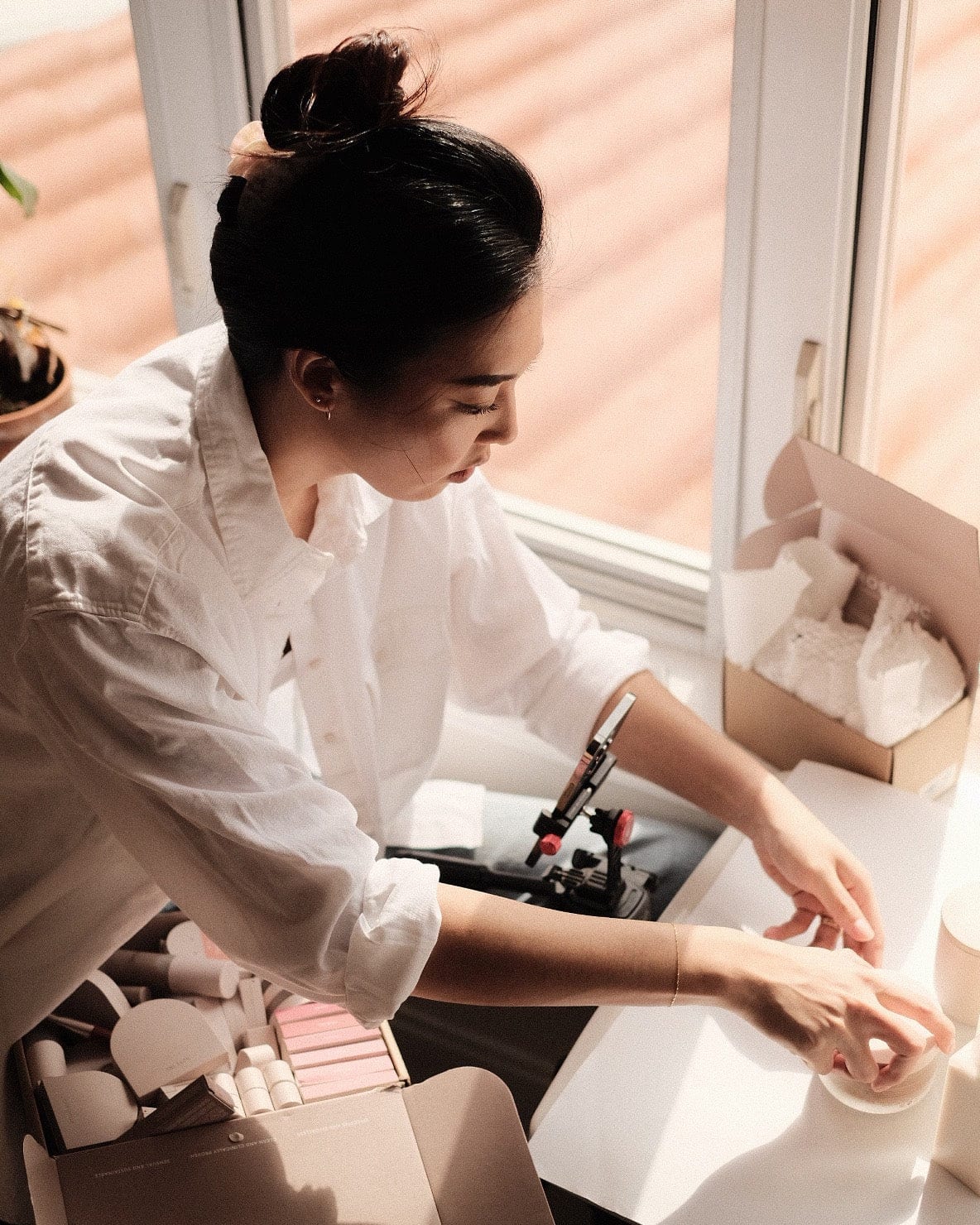 5:00 a.m.: On gym days, I wake up early to work out. Normally I do a floor workout or run on the treadmill.

7:17  a.m.: I come home to shower and do my beauty routine. What I do really depends on the day, my energy level and skincare needs. But I love layering products like toners and essences and then slathering on a thick moisturizer at the end because I have really dry and eczema-prone skin. I also wear a lot of sunscreen because I'm always filming.

7:55 a.m.: Makeup is next. I love wearing the Rose Inc Tinted Serum in Shade 060 because it's so lightweight and evens everything out. Then I apply the Softlight Concealer in LX 040. I love it because it's so creamy and hydrating, then I use the Cream Blush on my cheeks. I'll always be a forever fan. My favorite shades are Foxglove, Azalea, and Daylily. Foxglove was my first Rose Inc purchase that got me hooked on the brand. It's stunning and I love wearing this in the summer. Because I fell so hard for Foxglove I ended up purchasing Azalea, too, it's the perfect berry shade for the 'Cold Girl Blush' look that was trending last winter. I love it on the lips for a monochromatic look.

For lips, I usually use the Satin Lip in Besotted —  it's such a pretty, neutral beige. 
8:12 a.m.: I make an Americano or latte with my Breville. I might have breakfast, but usually I just sip on my coffee all morning.  
8:30 a.m.:  I check and respond to video comments on TikTok.
9:15 a.m.: At this time, I normally answer emails. Most of them  are in regard to TikTok approvals, whether it's me responding to any feedback from the team on videos I've created before uploading or our team providing feedback on videos our other in-house creators (Sammi, Akili, Jason, or Katie) have made.
"Daylily is a new favorite of mine since I started working for Rose Inc."
10:00 a.m.: I organize the calendar if there are last-minute changes. I also look for trends and bank ideas for future content. 
11:00 a.m.: I start to film content. I'll aim to film as many videos as possible. I've learned that making the best content possible means getting a tripod and finding your ideal lighting. I try to play with angles, zooms and speeds, and to be flexible with my filming style. I also try to get inspired by other creators, but still make the content my own.
11:45 a.m.: I touch-up my Cream Blush for my next video. Daylily is a new favorite of mine since I started working for Rose Inc. It's a very neutral shade that I can apply without thinking too much about placement or intensity; I could apply this in the dark and it would still look gorgeous.
"I try to play with angles, zooms and speeds, and to be flexible with my filming style..."
12:30 p.m.:  I prefer not to eat at my desk for lunchtime, especially because my desk is in my bedroom. I usually hover over the kitchen counter and eat something that I cooked. If we have leftovers, I'll just eat those. Other times, I try to take 30 minutes to just kind of prepare my meal and take a little break. Sometimes my meetings are around noon, so if I want to eat earlier, I do so during my meetings with the camera off. 
1:30 p.m.: If it's a day where I have a lot of content to film, I spend more time filming.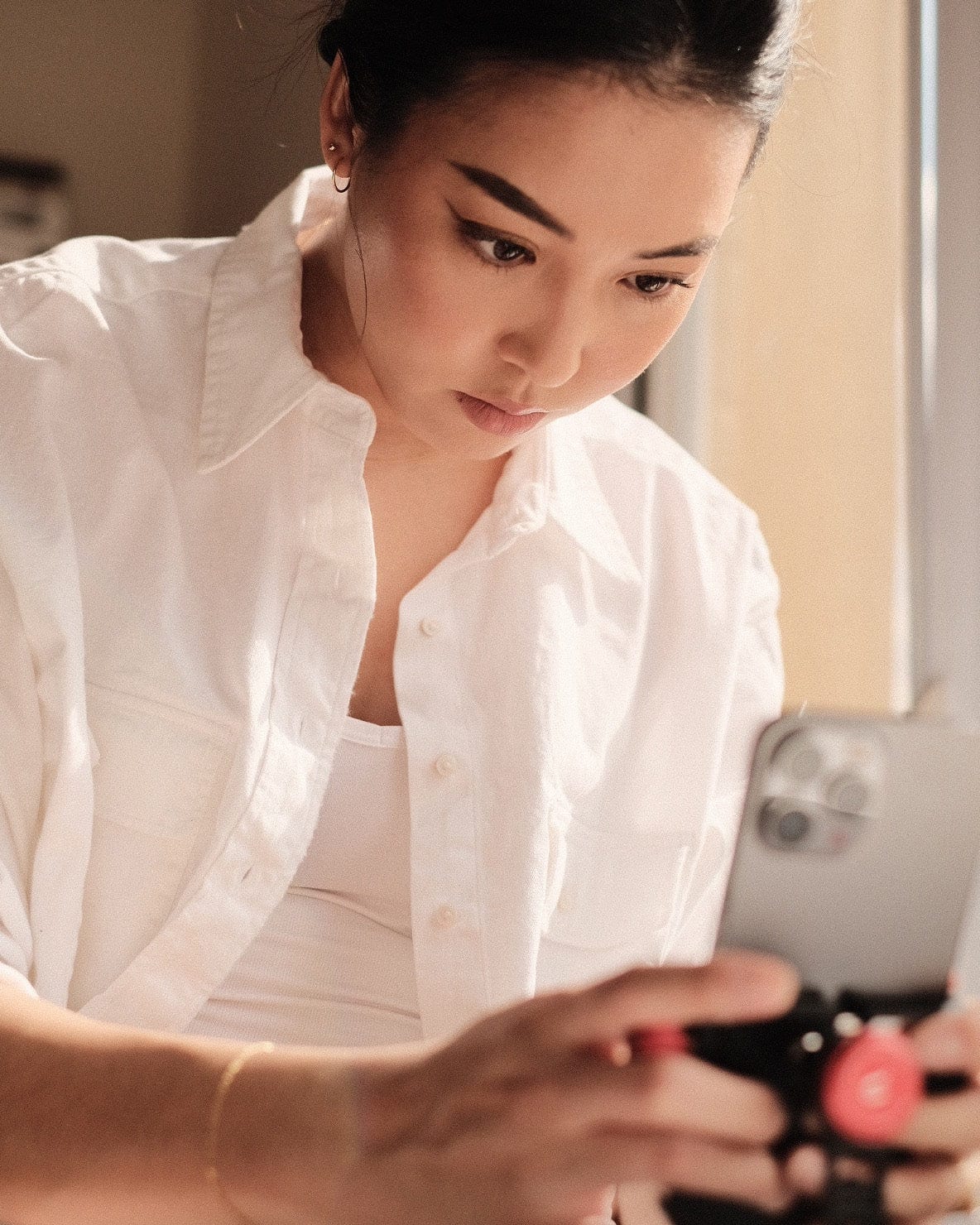 3:30 p.m.: I try to take breaks throughout the day to stretch and hydrate. 

4:15 p.m.: I stop in between my filming and editing sessions for any other meetings as well. In meetings, we go over any TikTok trends that we should try out and we also discuss any schedule changes. 
5:00 p.m.: I spend the rest of the day editing all of my videos. I upload them for review and feedback from the social and creative team. I  also usually edit videos in between meetings and answering Teams messages and emails.
5:44 p.m.: I start to wrap up with work. I live by the park so I love going for a walk in the evening and catching the sunset.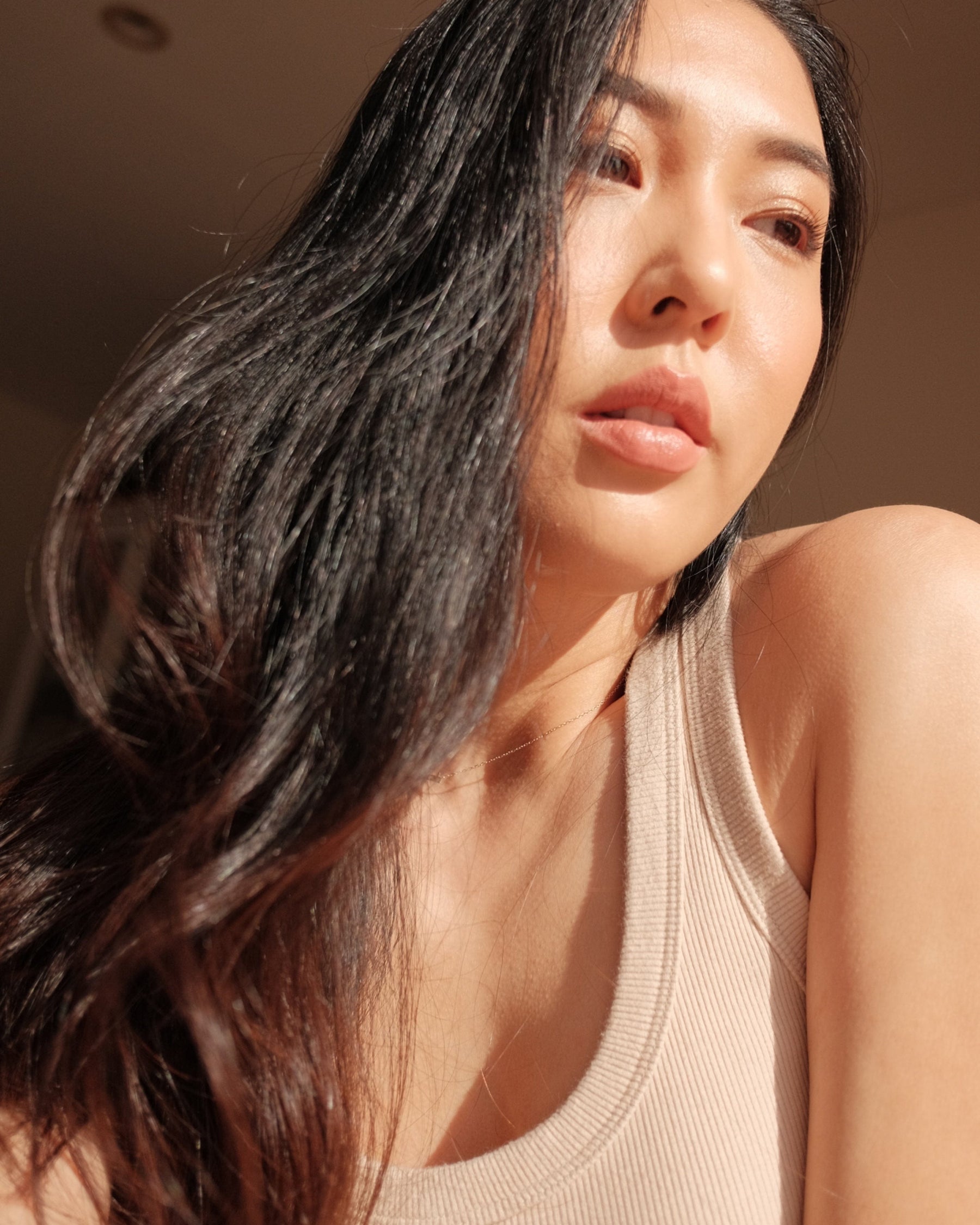 7:15 p.m.: When I have the energy, I cook my favorite Korean meals, like kimchi stew.

9:44 p.m.: The weekends are usually when I go out or try out new restaurants with friends or my husband, but tonight I am taking a long bath and doing my skincare while watching a K-Drama.
Shop Sarah's Filming Essentials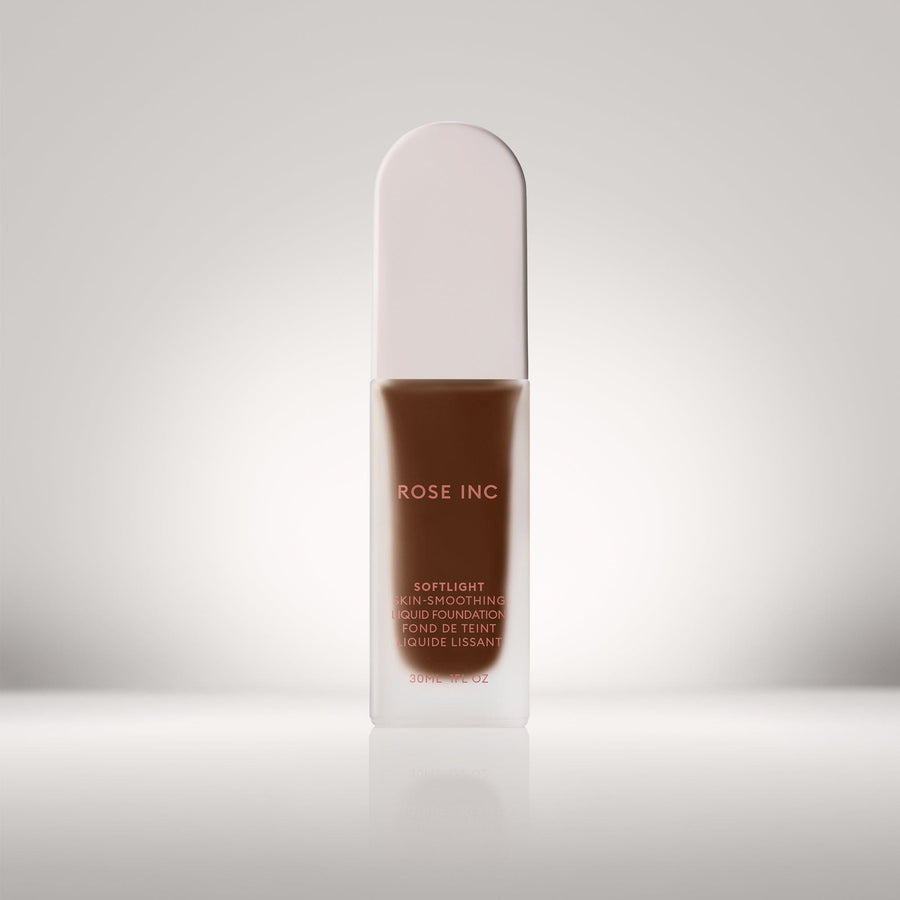 31N
Deep with Neutral Undertone
30W
Deep with Warm Red Undertone
29N
Deep with Neutral Red Undertone
28W
Deep with Warm Golden Undertone
27C
Deep with Cool Red Undertone
26N
Deep with Cool Red Undertone
25W
Deep with Warm Golden Undertone
24W
Medium-Deep with Warm Olive Undertone
23C
Medium-Deep with Cool Pink Undertone
22N
Medium-Deep with Neutral Undertone
21W
Medium-Deep with Neutral Undertone
20N
Medium-Deep with Neutral Golden Undertone
19N
Medium-Deep with Neutral Undertone
18W
Medium-Deep with Warm Golden Undertone
17C
Medium with Cool Pink Undertone
16W
Medium with Warm Olive Undertone
15N
Medium with Neutral Golden Undertone
14W
Medium with Warm Peach Undertone
13N
Medium with Neutral Undertone
12C
Medium with Cool Neutral Undertone
11W
Medium with Warm Golden Undertone
10N
Light-Medium with Neutral Olive Undertone
9W
Light-Medium with Warm Peach Undertone
8N
Light with Neutral Undertone
7C
Light with Cool Pink Undertone
6W
Light with Warm Golden Undertone
5N
Light with Neutral Undertone
4W
Light with Warm Golden Undertone
3N
Fair with Neutral Undertone
2N
Fair with Neutral Olive Undertone
1C
Fair with Cool Pink Undertone
31N
Deep with Neutral Undertone
Softlight Skin-Smoothing Liquid Foundation
Medium Coverage, brightening, balancing
Current price: $54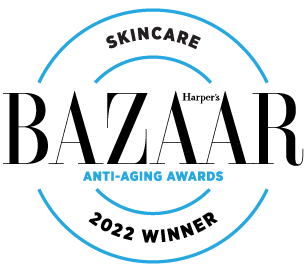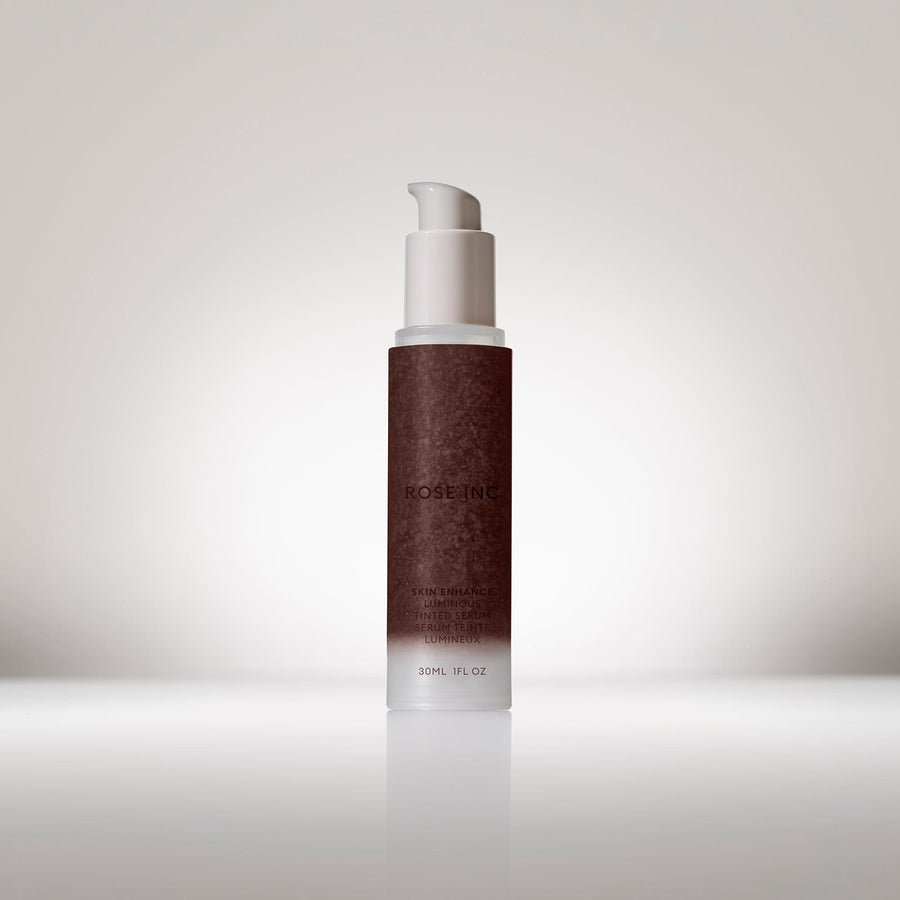 140
Very Deep Skin Tone/Red Undertone
130
Deep Skin Tone/Neutral Undertone
120
Deep Skin Tone/Red Undertone
110
Deep Skin Tone/Golden Undertone
100
Medium Deep Skin Tone/Golden Undertone
090
Medium Deep Skin Tone/Olive Undertone
080
Medium Tan Skin Tone/ Peach Undertone
070
Medium Skin Tone/Peach Undertone
060
Medium Skin Tone/ Neutral Undertone
050
Medium Skin Tone/ Pink Undertone
040
Light to Medium Skin Tone/ Neutral Undertone
030
Light Skin Tone/ Warm Golden Undertone
020
Light Skin Tone/Warm Peach Undertone
010
Fair Skin Tone/ Cool Pink Undertone
140
Very Deep Skin Tone/Red Undertone
Skin Enhance Luminous Tinted Serum
Sheer Coverage, illuminating, hydrating
Current price: $49