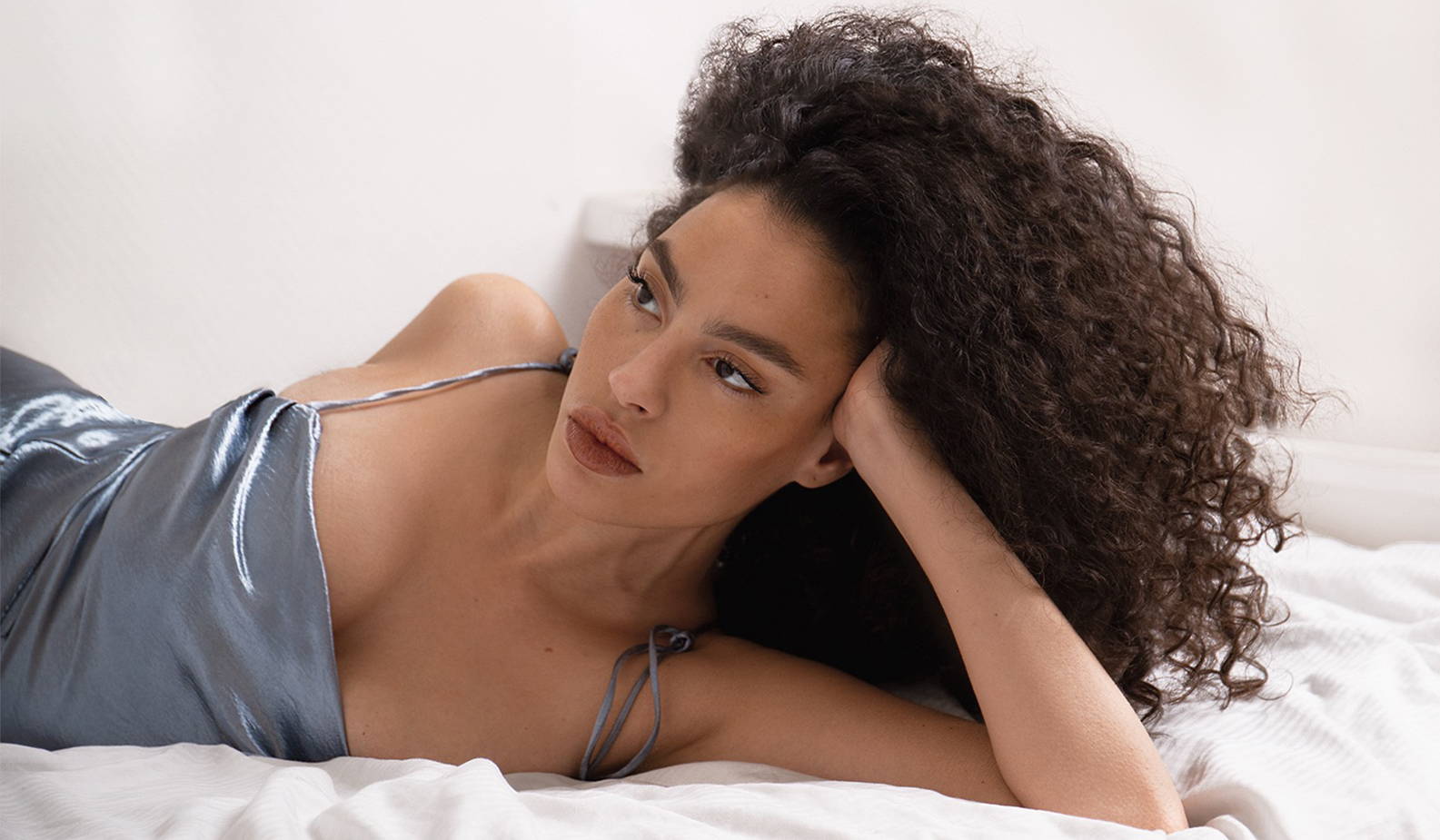 The Profile: Sarah Feingold
Profile
Everybody has a story about beauty. And in The Profile, a new evolution of Rose Inc.'s Go-See feature, some of the world's most intriguing people share theirs. In this intimate interview series, we get (virtually) up close and personal to explore their definitions of beauty, path to self-confidence, and the power of femininity. Featuring imagery shot through their own lens, The Profile presents these compelling personalities in a new light—one that illuminates their own journey, dreams, and desires while highlighting their unique relationship with beauty.

Sarah Feingold can easily be described as a modern day muse. From the visuals she creates for Instagram to the progressive digital magazine she founded, everything she sends into the world comes with a '90s-meet-futuristic twist that's both reminiscent and striking. In a sea of sameness online, she inhabits a unique space—the bedrock of a modern muse.

As Moroccan and German, but based in New York, Feingold's background fuels the passion she brings to No Basic Girls Allowed, or NBGA, an online fashion and culture magazine backed by Vice Media Group and centered around self-expression, beauty, and storytelling for individuals who feel unheard and underrepresented. "NBGA is where you come when you're not quite relating to anything else," Feingold says. "We try our best as a magazine to put out something for everybody because we are everybody." She describes her team as diverse and global, authentic and young, and, most importantly, focused on women.

It's easy to lose yourself in Feingold's deeply-creative Instagram feed as well. Though she toggles between publishing and modeling, her clients for the latter run the beauty gamut, from Dior to Glossier to Revlon. Her content is a lot of things, but perhaps best described as captivating.

"I'm inspired by little details within my everyday life," she says. "I daydream and lose focus, which I love because when I allow myself to dream and just float around mentally, I always find something interesting in the most unexpected places." Currently social distancing in New York City, Feingold shares a glimpse into her new life in the States with Rose Inc.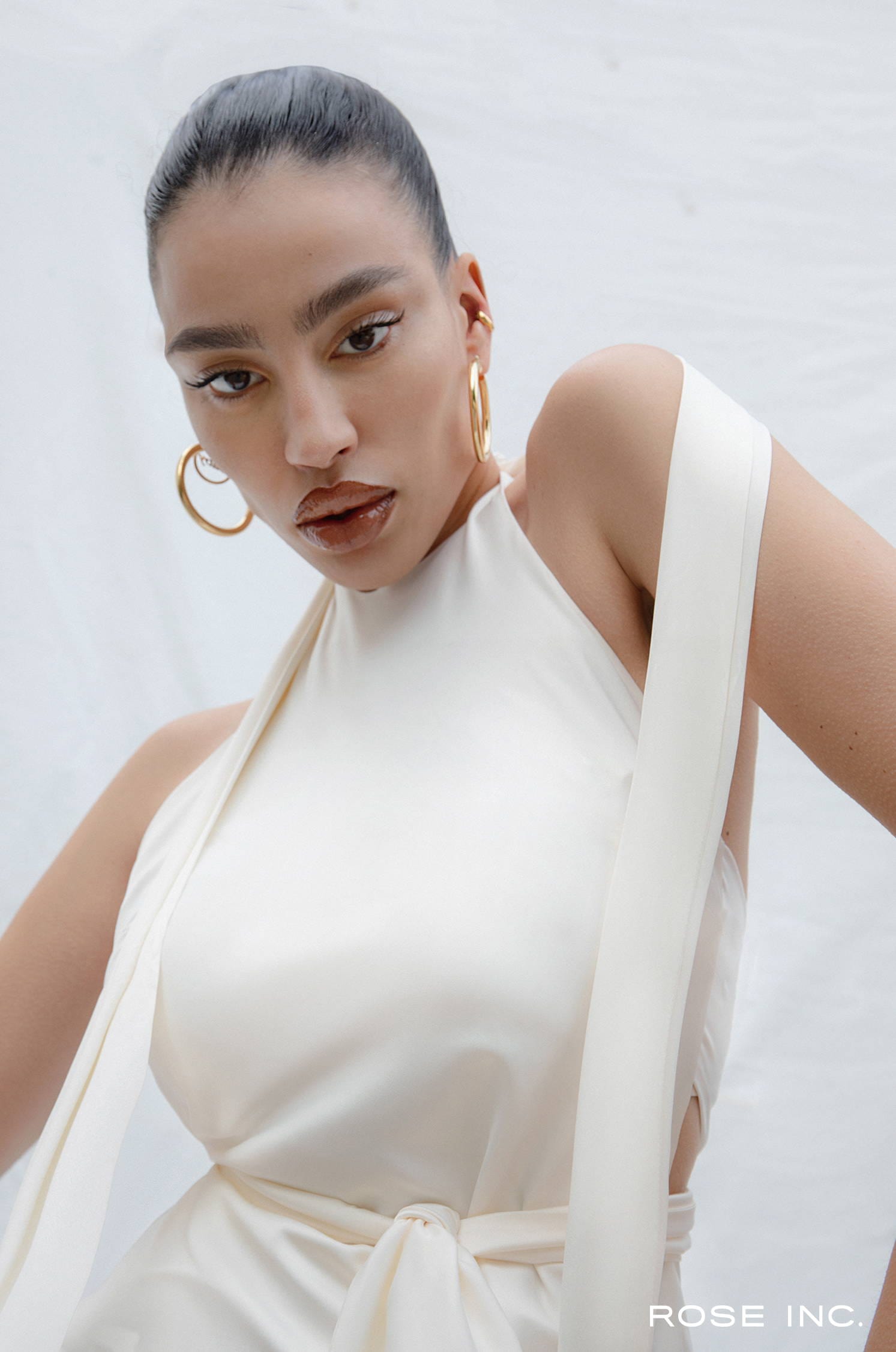 RI:

You moved from Paris to New York just before the COVID-19 lockdown. What has it been like these past six months?

SF:

Interestingis one word for it! I still feel the need to pinch myself sometimes because I just can't believe this year was so eventful. I learned a lot about myself, especially when I moved. I still take it a day at a time. We all have expectations, plans, and dreams and then they fall through and you're back to square one. I got to NYC and a week later it was a ghost town; the city that never sleeps was sleeping. It took a lot of adjusting, so in that way I've become so much more involved in my own life by building a healthy rhythm… It was lonely, but also very therapeutic.

RI:

What is something that people would be surprised to learn about you?

SF:

My social media feed can come across quite serious, but I'm playful! The secret's out: I actually like to smile!
RI:

The beauty looks you post on Instagram are mesmerizing. What is your creative process like when creating the looks?

SF:

Very spontaneous! I wish I planned more so that I could share the step-by-step process, but my favorite ideas always happen while I'm putting my makeup on, not before. I don't sketch out a game plan, you know? I like to slip into different roles and experiment… I play dress up. I'm a big kid. I think I'm drawn to makeup because it has no rules.

RI:

Do you have any wellness habits that you constantly call upon?

SF:

I love creating my own rose water! The essence is so sensual, appealing, intoxicating, and good for your skin. I handpick them in my garden and steam them. I think I like the process even more than using the rosewater itself because it's a ritual that makes me feel like the most beautiful woman in the world.

RI:

What is your favorite beauty memory?

SF:

When my mom taught me how to apply blush onto my eyelids and the apples of my cheeks for the first time! It's just such a warm memory. She taught me the first tricks I learned.
"I'm human, so it's not every morning, but when it happens, I feel unstoppable."
RI:

How has your relationship with your own personal beauty changed over the years?

SF:

I was obsessed with fitting in while in high school. I'm probably so experimental now because I denied that side of myself for so long. I wanted to look more like the blonde girls at school or the models in the magazines. I didn't accept my curls at all. I would straighten, pluck, flatten, tweeze. I was a tyrant. That changed when I learned about the beauty of my culture and heritage. It was a long process, but I began to accept the features that I'd rejected all of my life. I'm more loving with myself now.

RI:

What is your makeup routine like on a day-to-day basis?

SF:

I use Dior's Capture Youth Glow Booster Serum after moisturizing, then I pop Glossier Stretch Concealer under my eyes and cover any blemishes. I set that with Laura Mercier Translucent Loose Setting Powder just to keep the shine under control. I warm up the tones of my face with Milk Makeup Blaze Stick Bronzer—I never miss this! I definitely tend to opt for creamy, lightweight products because I'm into a more natural look. I like Glossier Boy Brow for my brows and the brand's Cloud Paint for my cheeks, either Puff or Beam or both! On my lips, I'll outline with KKW Beauty Nude Lip Liner in 1.5 and fill that in with Revlon Super Lustrous Glass Shine Lipstick in Sparkling Honey. To top it off I use Dior Lip Maximiser in Beige. That sounds like a lot but it's actually a quick routine!
RI:

What is your hair-care routine like?

SF:

I actually began my natural hair journey a little over a year ago! No heat, straighteners, curling irons—nothing. I love bouncy, moisturized curls so I deep condition throughout the week and use natural oils overnight, like argan. My favorite hair mask ever is L'Oréal Professionnel Pro Fiber, which I use at my hairdresser's once per week. I also use Bouclème Curls Redefined Intensive Moisture Treatment and for some extra shine, I go for Christophe Robin Curl Cream.

RI:

What is your current daytime skin-care routine?

SF:

I love reading and watching other people's skin-care routines, it's so intriguing, so I am excited to share mine! First thing in the morning, I start by using a gentle face cleanser, often Milk Makeup Vegan Milk Cleanser. I love to exfoliate two or three times per week. I start out with a fine-grained exfoliator such as the Drunk Elephant T.L.C. Sukari Baby Facial and I usually let that sit for about 15 minutes. Afterwards, I add some of this Jojoba Exfoliating Cleanser by Malin + Goetz, I rub that into my skin until I feel satisfied and then I rinse it all off. I like to roll a tea tree oil-infused ice cube over my skin after exfoliating to close the pores, kill bacteria, and wake up my skin. I moisturize with the Dior Dreamskin Skin Perfector, then add Epicuren sunscreen and finish it all off by adding some Glossier Bubblewrap under my eyes.
RI:

How do you care for your skin at night?

SF:

I tend to just cleanse my face either with a microfiber facial cleanser or Drunk Elephant Jelly Cleanser if I am wearing makeup. For hydration, I use Weleda Iris Hydrating Night Cream and apply some balm to soften my lips. If I'm being good, I'll drink two glasses of water before finally calling it a day.

RI:

When do you feel the most confident?

SF:

I feel most confident when my energy is up. When I'm optimistic, feeling myself, surrounded by love, and when my skin is radiant. I'm human, so it's not every morning, but when it happens, I feel unstoppable.
RI:

What do you hope for the future?

SF:

I might be simplifying things a little bit here, but I want to live in a world that radiates love. A world where everybody is treated equally. No matter their sex, orientation, skin color—whatever it is. We are in 2020. This is a time where we should be learning to value and appreciate differences.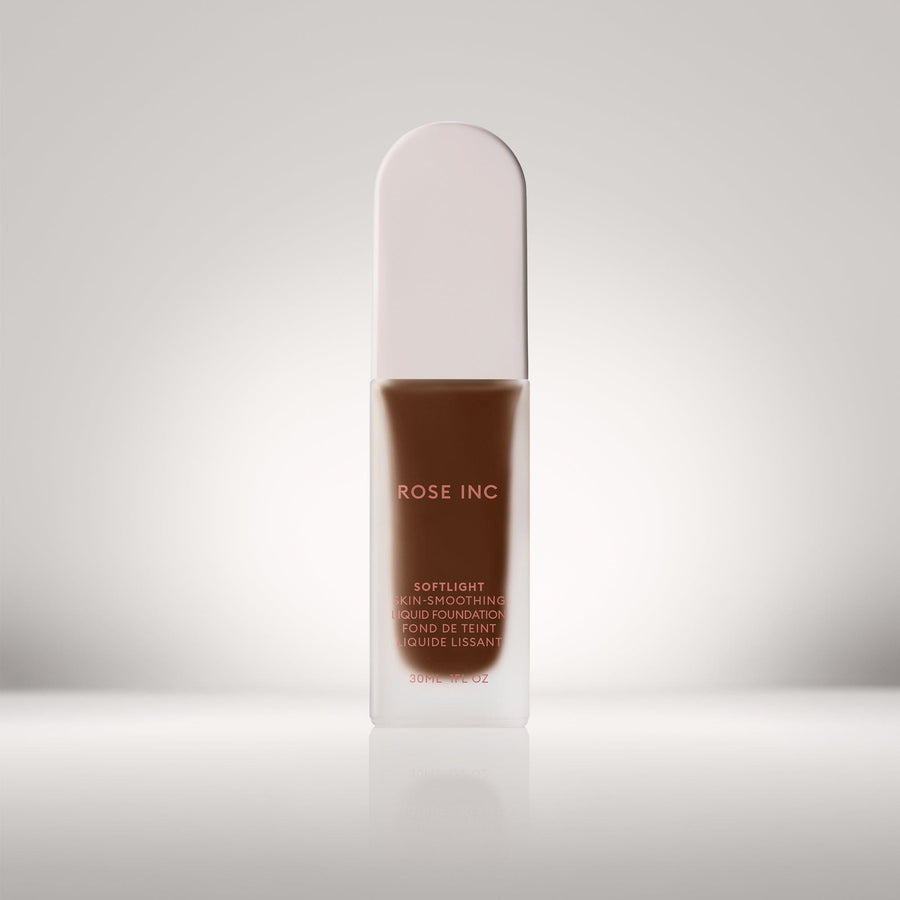 31N
Deep with Neutral Undertone
30W
Deep with Warm Red Undertone
29N
Deep with Neutral Red Undertone
28W
Deep with Warm Golden Undertone
27C
Deep with Cool Red Undertone
26N
Deep with Cool Red Undertone
25W
Deep with Warm Golden Undertone
24W
Medium-Deep with Warm Olive Undertone
23C
Medium-Deep with Cool Pink Undertone
22N
Medium-Deep with Neutral Undertone
21W
Medium-Deep with Neutral Undertone
20N
Medium-Deep with Neutral Golden Undertone
19N
Medium-Deep with Neutral Undertone
18W
Medium-Deep with Warm Golden Undertone
17C
Medium with Cool Pink Undertone
16W
Medium with Warm Olive Undertone
15N
Medium with Neutral Golden Undertone
14W
Medium with Warm Peach Undertone
13N
Medium with Neutral Undertone
12C
Medium with Cool Neutral Undertone
11W
Medium with Warm Golden Undertone
10N
Light-Medium with Neutral Olive Undertone
9W
Light-Medium with Warm Peach Undertone
8N
Light with Neutral Undertone
7C
Light with Cool Pink Undertone
6W
Light with Warm Golden Undertone
5N
Light with Neutral Undertone
4W
Light with Warm Golden Undertone
3N
Fair with Neutral Undertone
2N
Fair with Neutral Olive Undertone
1C
Fair with Cool Pink Undertone
31N
Deep with Neutral Undertone
Softlight Skin-Smoothing Liquid Foundation
Medium Coverage, brightening, balancing
Current price: $54

Hydrangea
Light cool pink
Hydrangea
Light cool pink
Cream Blush Refillable Cheek & Lip Color
Brightening, blurring and longwearing
Current price: $32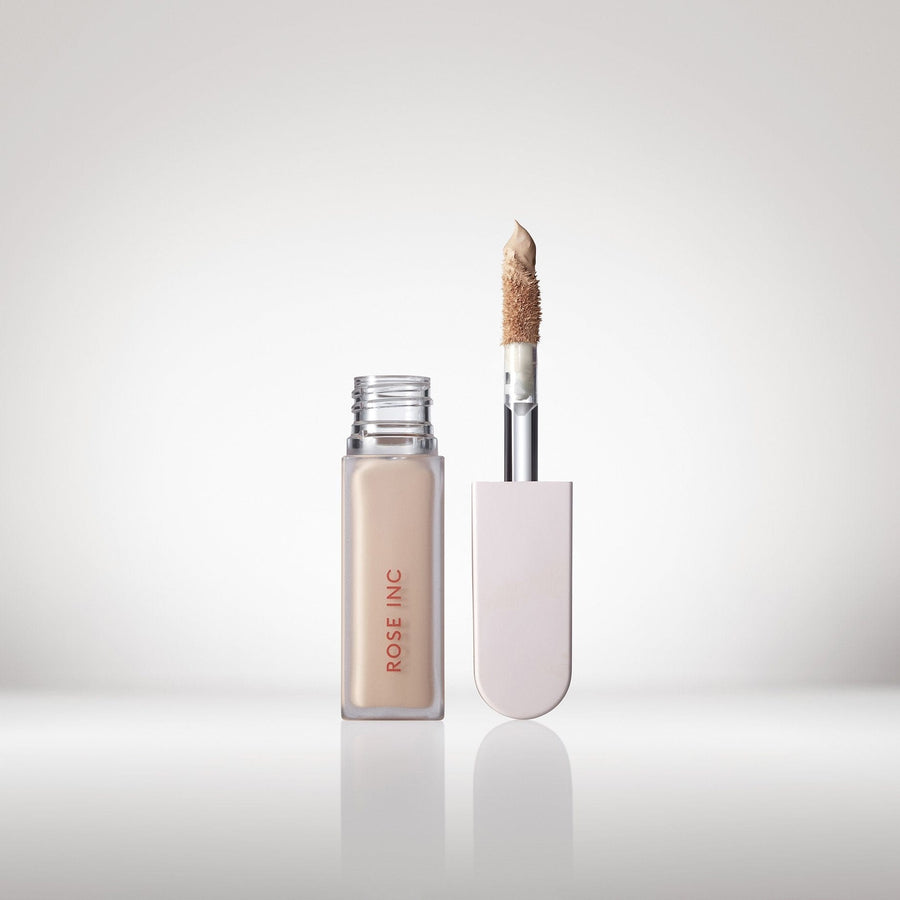 LX 200
Very Deep Skin Tone, Neutral Undertone
LX 190
Very Deep Skin Tone, Cool Red Undertone
LX 180
Deep Skin Tone, Warm Neutral Undertone
LX 170
Deep Skin Tone, Golden Undertone