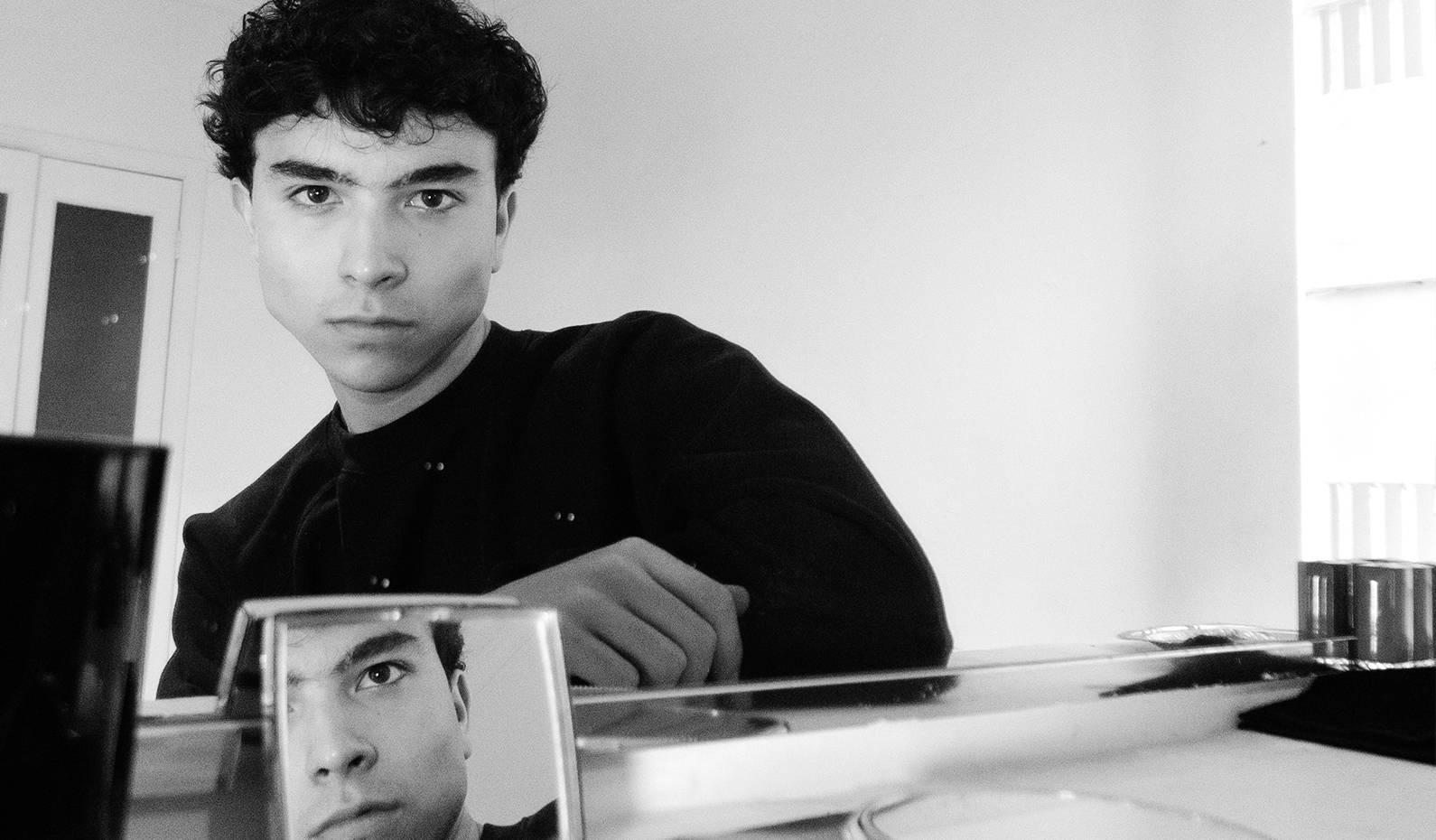 11 / 06
INTERVIEWS
The Go-See: Sam Visser
Calling Sam Visser one to watch is a massive understatement. Having started his career at age 12, the makeup artist, photographer, and videographer is a creative overachiever. By junior high, he was assisting on photo shoots in Los Angeles—major ones, no less. In high school, he began working full-time with high-profile clients such as Kris Jenner and Kim Kardashian. Now based in New York, he regularly paints the faces of some of his generation's biggest beauties (Bella! Lily-Rose! Ariana!) and has zero attitude about it all. "I know about the whole tortured-artist thing," he says. "I don't doubt that it's real because I feel that sometimes, but you really do have to enjoy life." No wonder we're so thrilled to welcome him to this weekend's Rose Inc. MASTERCLASS—and to see his artistry in action.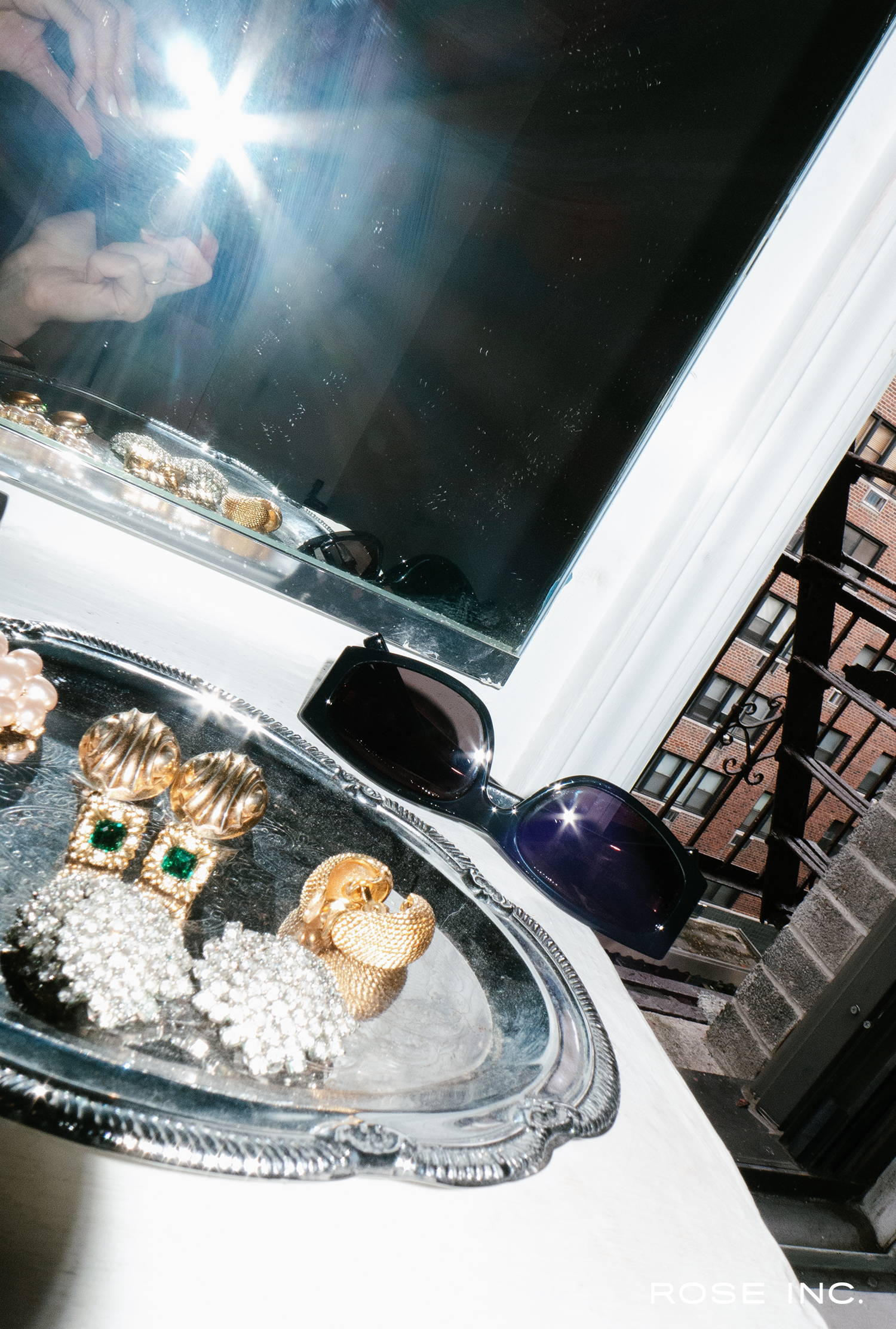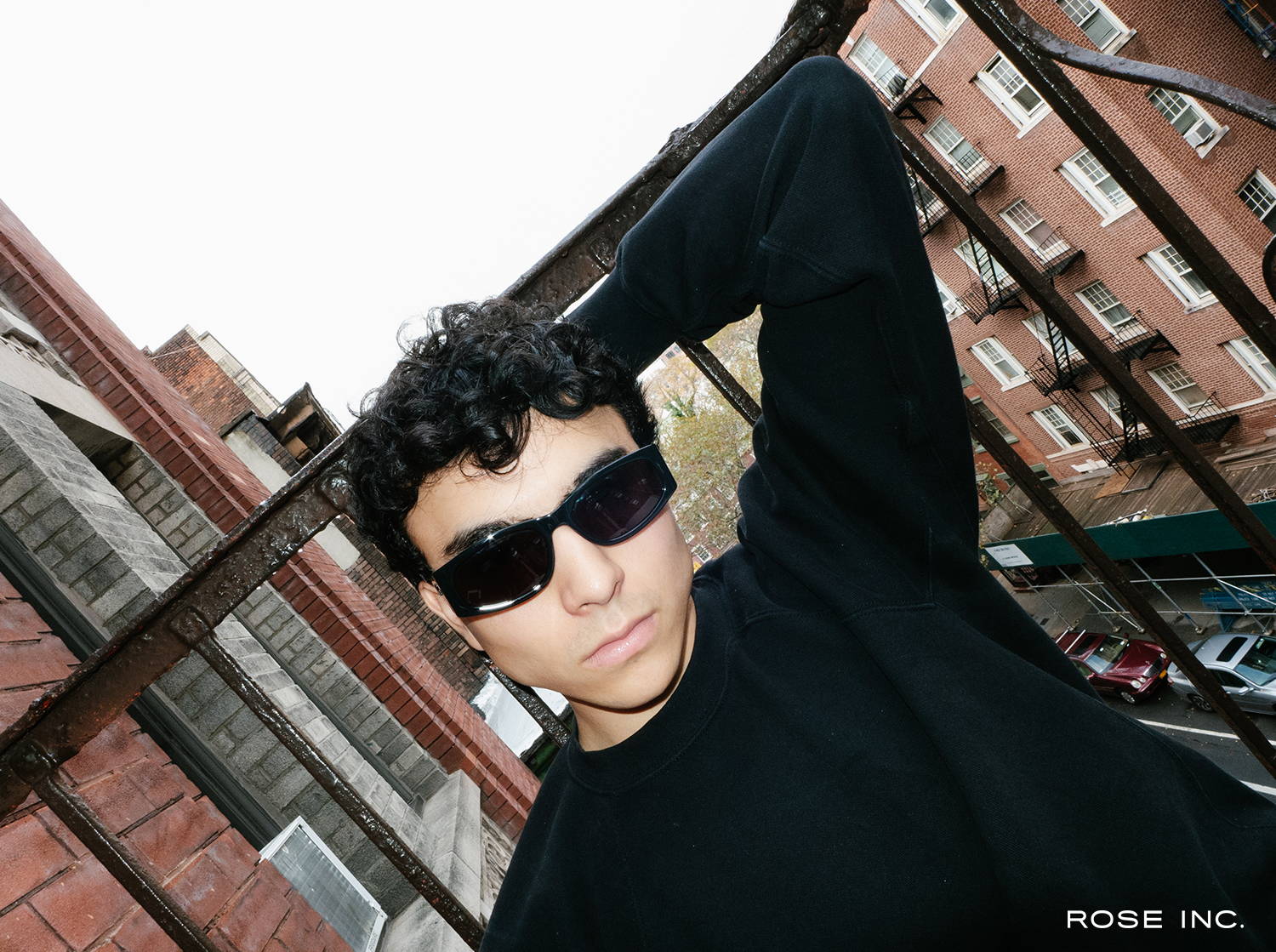 RI:
How does a nice boy like you get obsessed with makeup?
SV:
From a very young age, I had an interest in anything creative. I always loved painting and making movies. My grandma and mom love makeup, and they'd always have all of the little free makeup from Clinique.
RI:
The free gift with purchase.
SV:
Yes—little lipsticks and eyeshadow and blushes. Those were mine to play with. I was around seven when I started doing makeup, and when I was 12, that's when it really picked up. I would go to my friends and say, "You are coming over and I am going to paint your face." I didn't know what I was doing, but I started taking pictures. This is when Instagram first started, and I would post a before-and-after photo. I mean, these girls were 12, so there was no "before and after" to be had! But I just wanted to show how I could transform a face. 
I grew up in a small town called Ventura about an hour and a half from Los Angeles. I used to force my dad to drive me to makeup stores, and I'd talk to artists there. I was adamant; I knew wanted to do makeup. My dad and my mom were so supportive and let me run free. Now that I'm older, I am grateful for that. When you're a kid, you don't think that deeply about it. 
RI:
That level of parental support is rare.
SV:
It really is. I try to express my gratitude to them. They come from a different generation—my parents are in their 60s—so a lot of people in their generation aren't really about kids doing their own thing. All of my family members have gone to college and they have jobs, so me being an artist was a little scary for them. But they always saw that I had a thing for art, and they supported me.
RI:
How did you make the leap into artistry?
SV:
I did this makeup class in LA with one of my makeup mentors, David Hernandez. He called me one day and said, "You need to go to this photo shoot. You're going to meet people who are going to guide you throughout your career." I had no idea what I was walking into. The photo shoot could have been a little umbrella setup and a random model. But I walked on to this set, and it was for a David LaChapelle shoot. 
RI:
At that age, did you know what it meant to be part of a David LaChappelle shoot? 
SV:
Not at all. Somebody said to me that day, "You need to take every little bit of this in, because this is one of the best first photo shoot experiences that you could ever have." David gave me an experience that a lot of young makeup artists don't have early on. I feel grateful because I had a lot of people who were willing to push for me. So I kept doing smaller photo shoots and those crystallized things for me. Then I realized I needed to be living and working in LA.
RI:
And how old were you at this point?
SV:
In middle school. Sixth grade. And I said, "Mom, I want to leave school, move to LA, and go to work." She was like, "Who the hell do you think you are?" Mind you, she's a high school teacher, so she's freaking out because her child wants to drop out—not even of high school, but out of middle school. So I finished middle school, still doing makeup and little photo shoots in LA. Then, in sophomore year of high school, I got an email from Kardashian-Jenner Communications.
RI:
The plot thickens. What did it say?
SV:
Kris Jenner wanted me to do her makeup. I went to her house for a trial, I did her makeup—Mario [Dedivanovic] was there, and he gave me a full-on mini masterclass in her bathroom. He had been a makeup idol of mine for years. He was so major for me. He still is. After that, I switched to independent study for high school and began working for Kris Jenner full time. That's where I started, in celebrity makeup. At the beginning of this year, I decided I wanted to move to New York and do more fashion. 
I just want to learn. That's all that matters.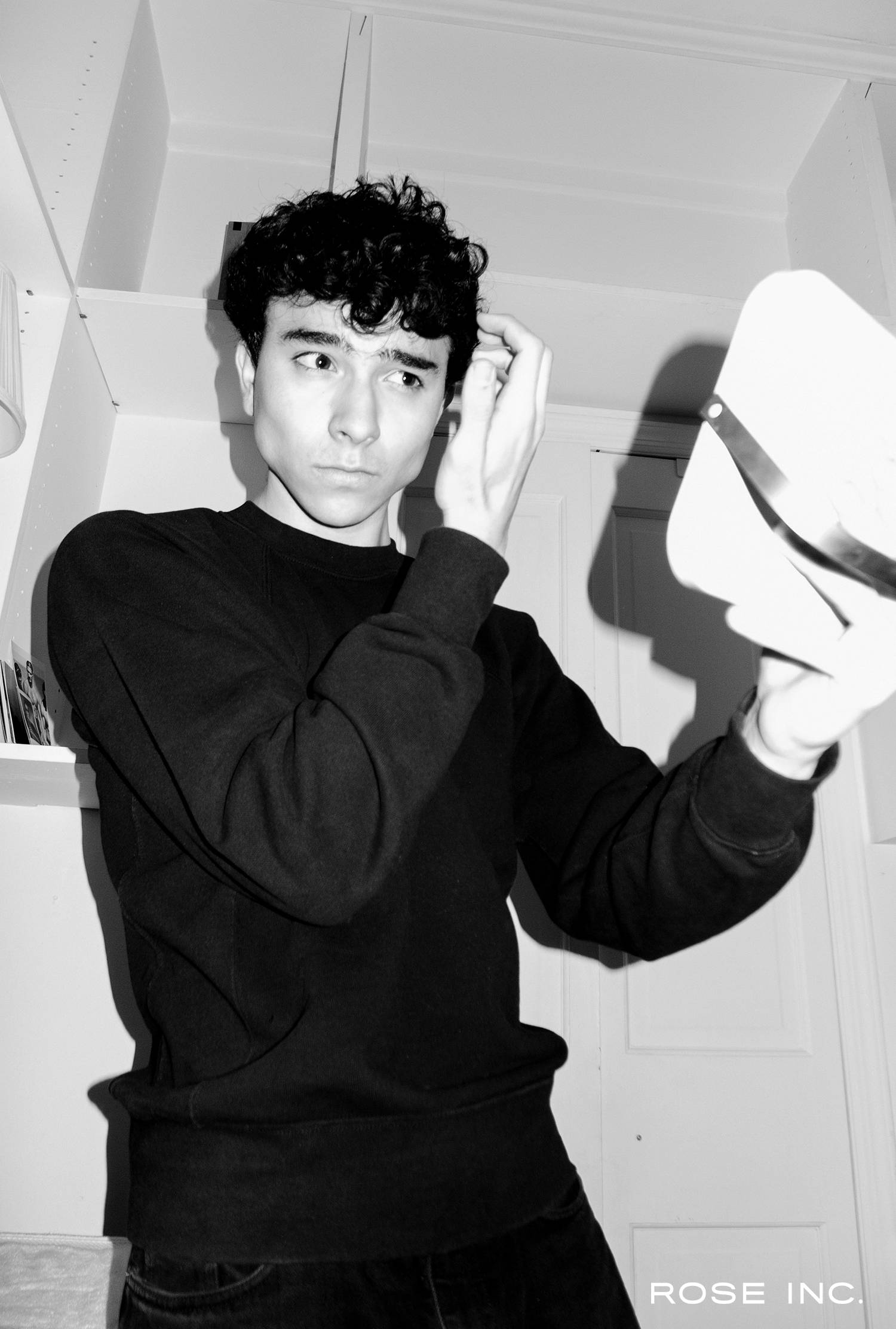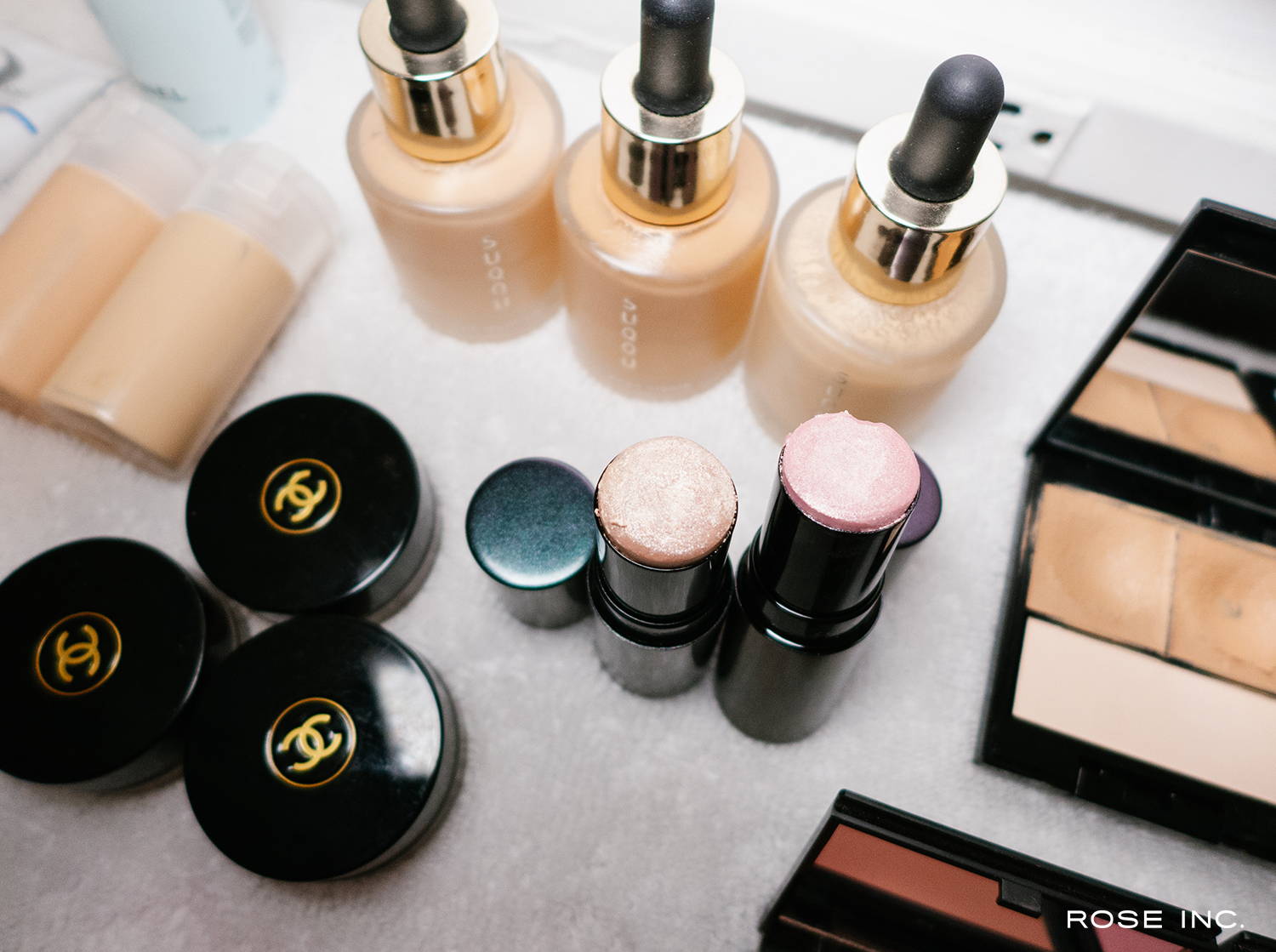 RI:
What do you think about living in New York?
SV:
New York has changed my life. It's brought out the creativity in me. Before, I was only doing makeup and now I'm doing videography and photography—expressing all my creativity now. So that's my spiel. I feel like I'm rambling. There's so much more, but it could go on for hours. And I don't want to do that to either of us.
RI:
I wouldn't mind. But I'm curious to know: In the social media age where so many makeup artists are self-taught, why was being an apprentice important to you? 
SV:
For me, learning is the most important thing. As a young person, I think, "Well, I can't go on set and not know anything—not know how to act or understand client and makeup artist boundaries." If you don't have reference to things, you're not going to know what to do. I wasn't a day-to-day assistant, but I learned a lot because I was lucky enough that people were willing to teach me.  
Assisting is important as well because if you're able to see another artist's techniques, that helps you grow in so many ways. Even though I'm doing my own clients now, I have no shame in assisting. I've assisted Pati Dubroff—she's an incredible artist. Her makeup is completely different than mine, but seeing what she does helps me a lot with my makeup as well. 
I've always liked to learn. I'm always reading books. I'm always learning from other artists. I just want to learn. That's all that matters. 
RI:
Well, you do have a lot of books in your apartment. Books, magazines, a film camera. Are you drawn to artifacts and aesthetics of the pre-digital age?
SV:
One hundred percent. We live in such a disposable time right now. We take photos of ourselves for hours and never get the right one. But when you do something with a film camera, and you get something that prints out and it's tangible and malleable—you can feel it in your hands—there's something different about that. And when you take a film photo, it makes anybody look good. Film cameras are more forgiving, but so is the human eye. The human eye doesn't see all the imperfection like an iPhone does. 
I also feel like there's some magic that happens between between the moment a photo is taken and the moment it prints out and dries. You never know what you're going to get. You're not fixated on what it looks like. You're not overthinking anything. Overthinking takes the fun out of it. I feel the same about video. Any video that you see on my Instagram, that's all shot on tape. It's magical: the imperfections, the graininess, there's a mystery to it. Sometimes it glitches out, sometimes it's a little off in color, but that's what makes it cool. I'm very into it. 
With books, there's so much to learn. So many photographers and interior designers that people don't know about it. Because it's, quote-unquote, "old history," but it's really not. These are the past legends. I love reading about them. I try to immerse myself in books and documentaries. Whatever I create, I want it to be authentic and thoughtful. 
youth doesn't last forever, obviously.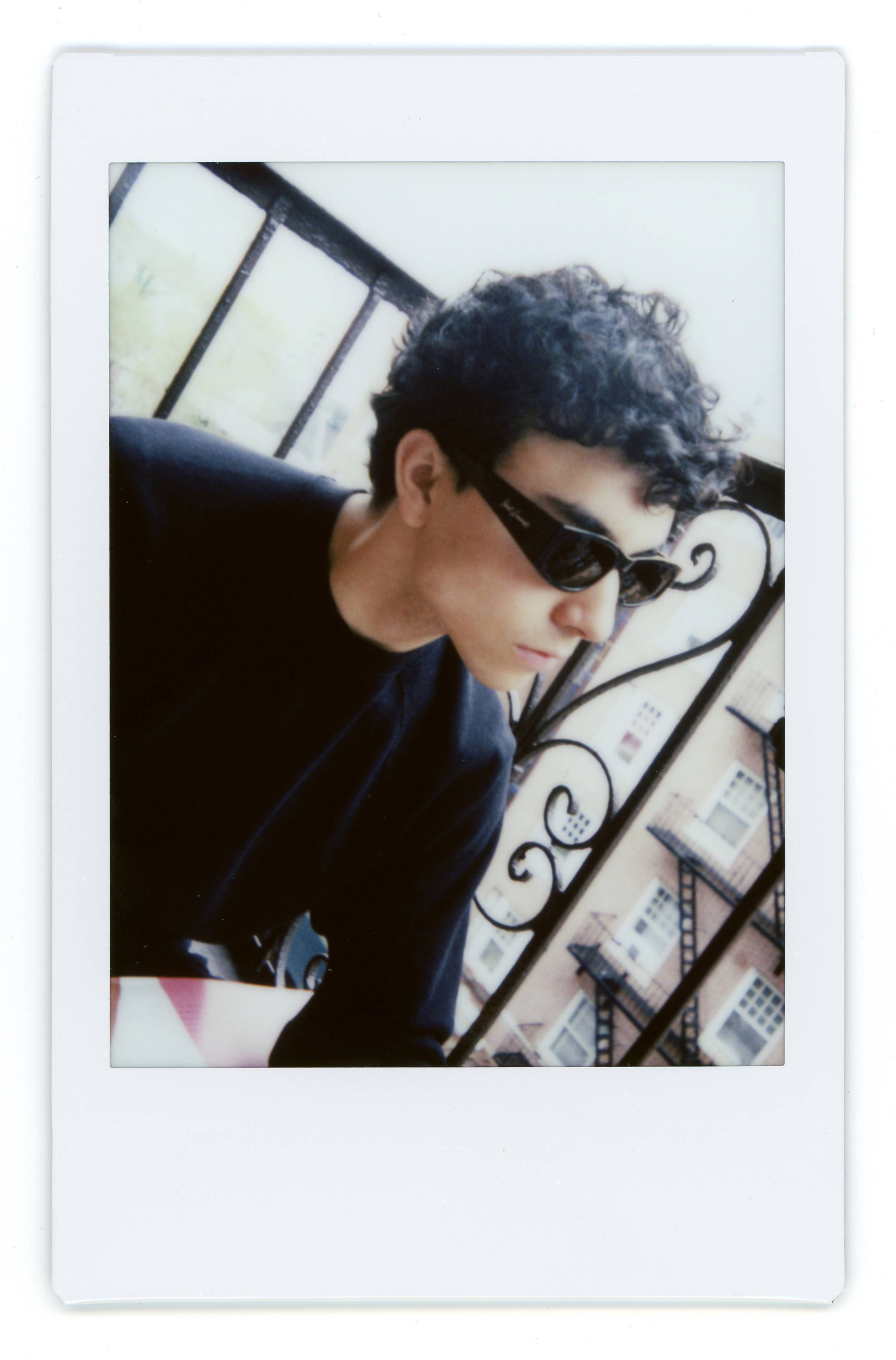 RI:
Sam, you ever hear that you're an old soul?
SV:
Yes. (Laughs.) My past roommate says I died in the '70s and that's why I'm so obsessed with all of these eras. It's funny, I only listen to music from the '60s, '70s, and '80s. I can't listen to modern music. I can't watch modern movies. I saw Once Upon a Time in Hollywood, which is a full '60s reference; and Judy, which is a '40s to '80s reference.
RI:
Your 20th birthday is coming up, right? 
SV:
In two weeks. I'm not going to be a teenager anymore. This is a weird time for me because I've been a teenager. I've made mistakes. But this is a shift in time, and I feel like there also has to be a shift in maturity. As I've gotten older, my parents have become my friends and I appreciate them so much more now than I ever did before. These are the people who have raised me, and now I want to learn about them. I'm so grateful for them.
RI:
Your Instagram feed has a distinct point of view. What are your feelings about social media?
SV:
Social media has changed my life. I think it's great for people to learn and see who's out there. There's something inspiring about it because you're able to meet everybody you want. Before, you couldn't meet someone unless you had a connection. Now, you can send a message to anybody and become friends. Obviously, I have negative feelings as well—again, it's a little too disposable. Before the digital age, you really had to interact with people. That's the only thing that I feel a little bit sad about, that we're kind of stuck on our phones. I do it myself, too. But generally, it's been great for me. The idea of a grid is almost like a magazine, and that's sparked my creativity and passion. 
I mean, it's so hot and cold. I love it, then I hate it. But I don't create for social media. That's not what I want my message to be. I want to create art, videos, and pictures just for me to have, but it ends up being on social media. I guess people like it.
RI:
Do you feel like your youth is helpful? Or is it a hindrance?
SV:
It's not like I have "19 years old" in my bio. I guess people do know that about me, but it's not plastered everywhere. But we live in a time where the projected message is like, "I'm young! And that's the most interesting thing about me," you know?  That's a little scary because that doesn't last forever, obviously. It's a few years where you can get away with that. And if being young was all I ever had to offer, nobody would pay attention to me when I'm older. I want to make it about my artistry and what I've been creating. That's what I want people to notice out of everything.
RI:
What's inspiring you right now? What gets you excited?
SV:
I love anything French, I really do. Guy Bourdin is always an inspiration. I'm really into Vogue Paris, especially from the '70s, '80s, and '90s. Oh my god, those are my favorite. Every single one is so good. Such captivating images. I've never seen a Vogue Paris and been like, "Oh, well, that's shit." 
SV:
That's a really hard one. 
RI:
That's why I saved it for last.
SV:
This is a challenge. This is where you get me. Well, I don't know where I'm going—but I know I want to be creating. I love having muses, boys and girls to create with, and I love the idea of creating fantasy. I don't know where those images will go, or where the videos will be taken, but I know I want to keep creating. That's all I care about.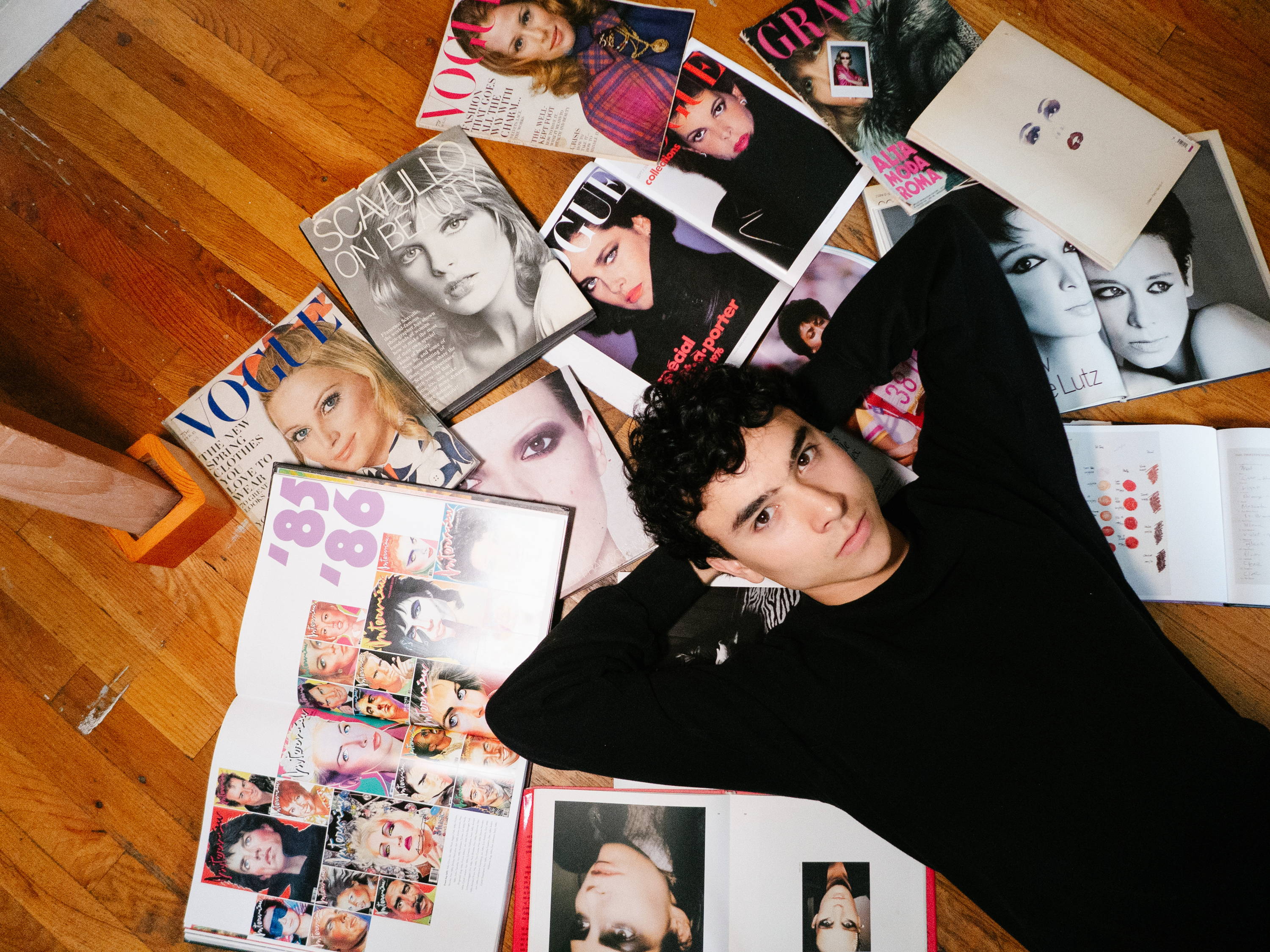 Sam Visser photographed in New York by Julia Kulik. Interview conducted and edited by Annie Tomlin.