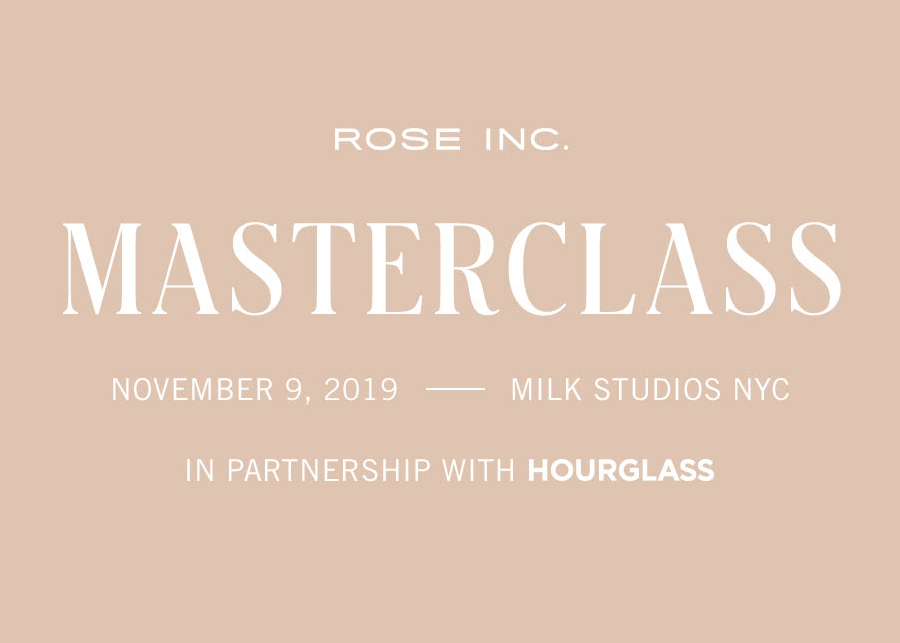 10 / 14
The Rose Inc. MASTERCLASS returns
PRESENTED IN PARTNERSHIP WITH HOURGLASS COSMETICS
This year, Rose Inc. MASTERCLASS returns for a day of beauty—now in New York. This intimate event includes live makeup tutorials from top artists, thought-provoking conversations, creative beauty ideas to inspire your fall looks, and the presence of some of our favorite brands.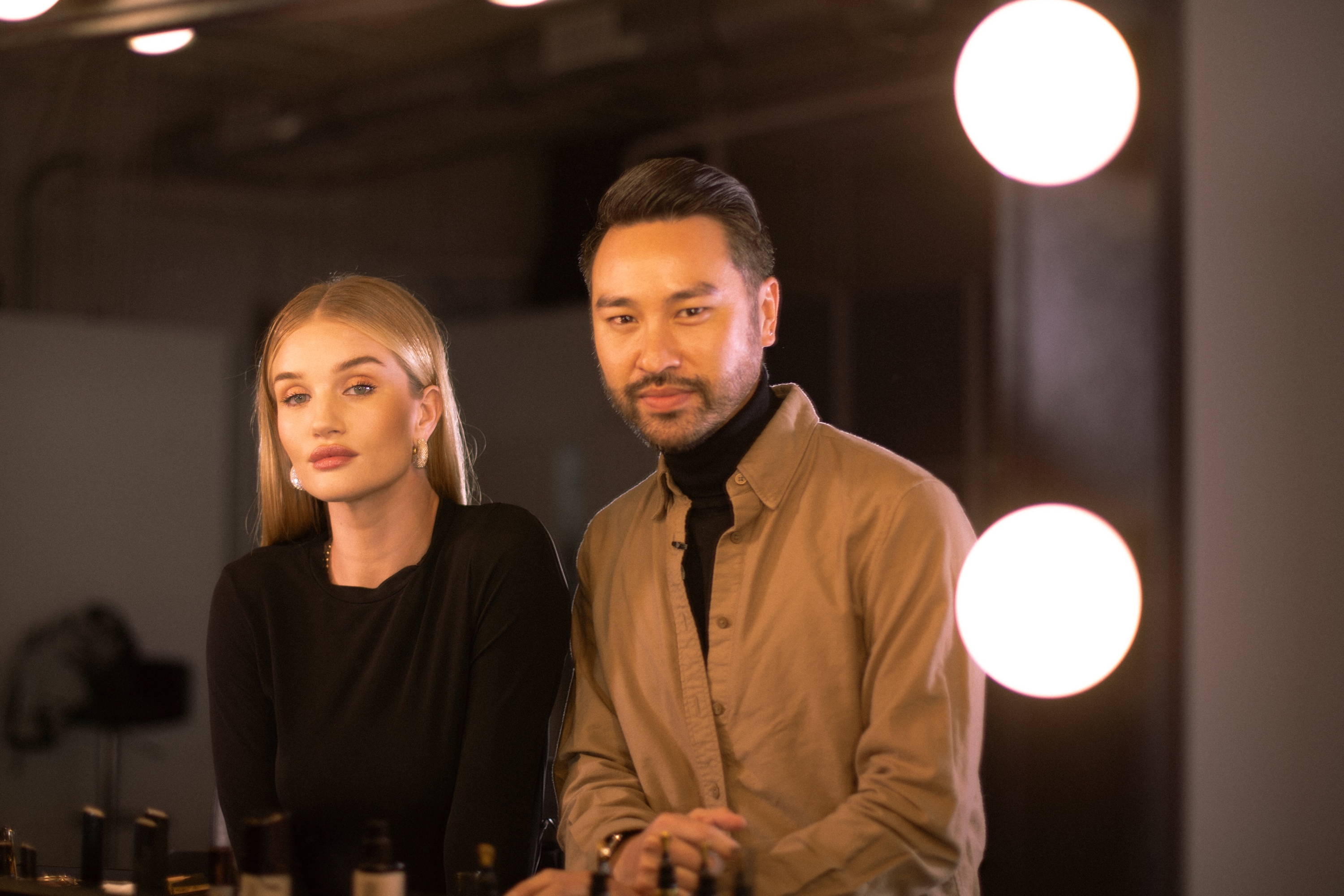 Marc Reagan's live tutorial of a fresh daytime off-duty look on Rosie Huntington-Whiteley

Sam Visser's live tutorial of a dramatic evening on-duty look on RHW

Rosie in conversation with Hourglass CEO Carisa Janes

Brand immersions for discovering your next hero product

Go home with more than $500 worth of Rose Inc.'s favorite hero products—including makeup, skin care, fragrance, and more
Rose Inc. MASTERCLASS is pleased to welcome two makeup artists with a unique style and perspective all their own.
As the Hourglass Cosmetics Global Director of Artistry, MARC REAGAN travels the world to share his makeup expertise with artists and aficionados alike. A master at creating a radiant, flawless complexion, he's beloved for his warmth, wit, and ability to make professional techniques accessible to all. With over 15 years of experience, this seasoned artist is our go-to for creating a luminous glow.
Makeup wunderkind SAM VISSER is a rising young star in the beauty industry. While in high school, he was already assisting top makeup artists on set—and now, only a few years later, he's joined their ranks through statement looks and daring creativity. As his many celebrity clients will attest, this phenom is one to watch.

Frequently asked questions
01.
When and where is the event being held?
MASTERCLASS will take place at Milk Studios, Studio Four, at 450 W 15th St in NYC. The date is November 9, 2019.
02.
When should I arrive?
Doors open at 1:00pm.
03.
Is there parking?
There is no on-site parking, but there are garages nearby. We recommend taking public transit or using our event code for a special Lyft discount to get you to Milk Studios.
04.
Will there be food?
Yes, snacks and beverages from some of our favorite brands will be available throughout the event. Please refrain from bringing your own food and drink.
05.
Are there bathrooms on site?
Yes.
06.
Is the event accessible for people who use wheelchairs?
Yes.
07.
Will I receive a gift bag?
Yes, all guests will receive a gift bag filled with luxurious products. The value of the bag exceeds the price of entry—it's a good one.
08.
When will I receive my Lyft code? Where will it take me?
You will receive your Lyft code via email the day before the event. Please note that the code may be used only for transport to Milk Studios.
09.
Will I get to meet Rosie?
Rosie will be on site for the entire event, and we've set aside time for socializing—so be sure to charge your phone for a selfie moment.
10.
What do I need to bring with me?
Please bring ID for entry. We also recommend bringing your phone, plus a notepad and pen if you're not down with the Notes app.
11.
What should I wear?
Whatever you like—we're all friends here.
12.
Is the event open to all ages?
Yes, but we do not recommend bringing children.
13.
What kind of brand experiences will be available?
Expect moments from your favorite brands, plus plenty of beautiful scenes just begging to be Instagrammed.
14.
Is there a ticket return policy?
All ticket sales are final. If you need to transfer your ticket to someone else, please email
info@roseinc.com
.