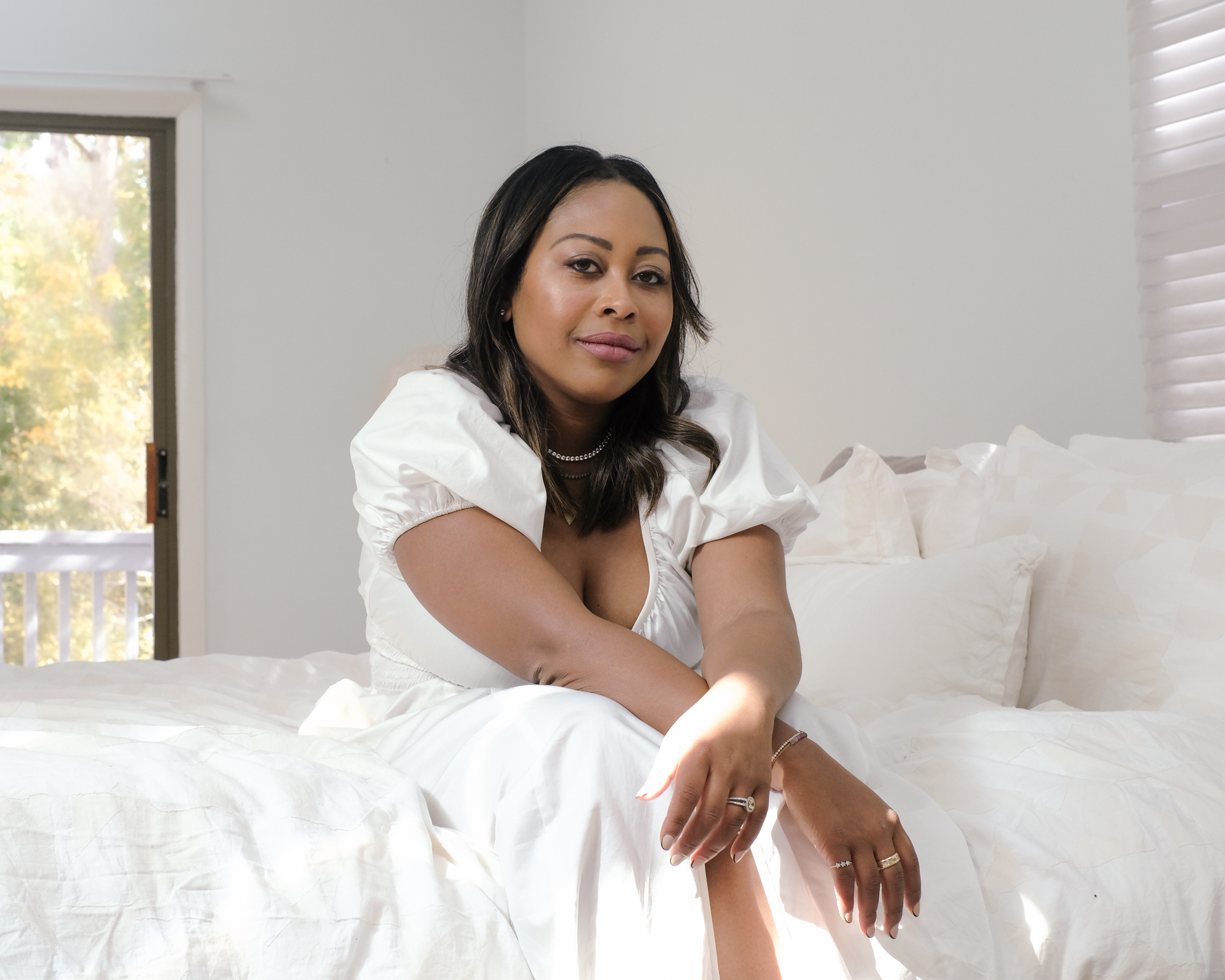 PopSugar's Sade Strehlke Talks Beauty & Balance
Profile
PopSugar's editor-in-chief Sade Strehlke is a natural-born storyteller. A strong desire to help others feel seen and heard has guided Strehlke from the time she was  a "theater kid" growing up in the Bronx. Later on, it manifested in her work as a journalist which has included profiles on ballet dancer Misty Copeland for The Wall Street Journal and spotlighting the work of activist Gloria Steinem for Teen Vogue. These days, it looks like placing the hip-hop duo City Girls on PopSugar's cover and simultaneously creating room for people across the 50 states to share their abortion stories, all in hopes of reminding others that they're not alone. "Helping others is what's most important to me," the New York and Connecticut-based editor says. "I just love being able to tell useful stories."
Following graduation from University of Southern California, Strehkle got her start interning in fashion PR. This inspired her to launch her own fashion blog, Icon Concierge, in 2009, which opened the door for invites to fashion shows. Strehlke's work as a blogger piqued her interest in journalism graduate school, and upon graduating Columbia University in 2014, Strehlke landed an internship at the Wall Street Journal's lifestyle magazine, WSJ, which evolved into a full-time job. "I'm just happy I get to do what I love," she says. "I love service journalism and I love women's media. Whether it's something fun or more weighty and serious, I love being able to tell other people's stories." 
Below, Strehlke opens up about her personal confidence journey and how she balances it all as an editor-in-chief and mother of three, from weekly blowouts to tennis practice and everything in between.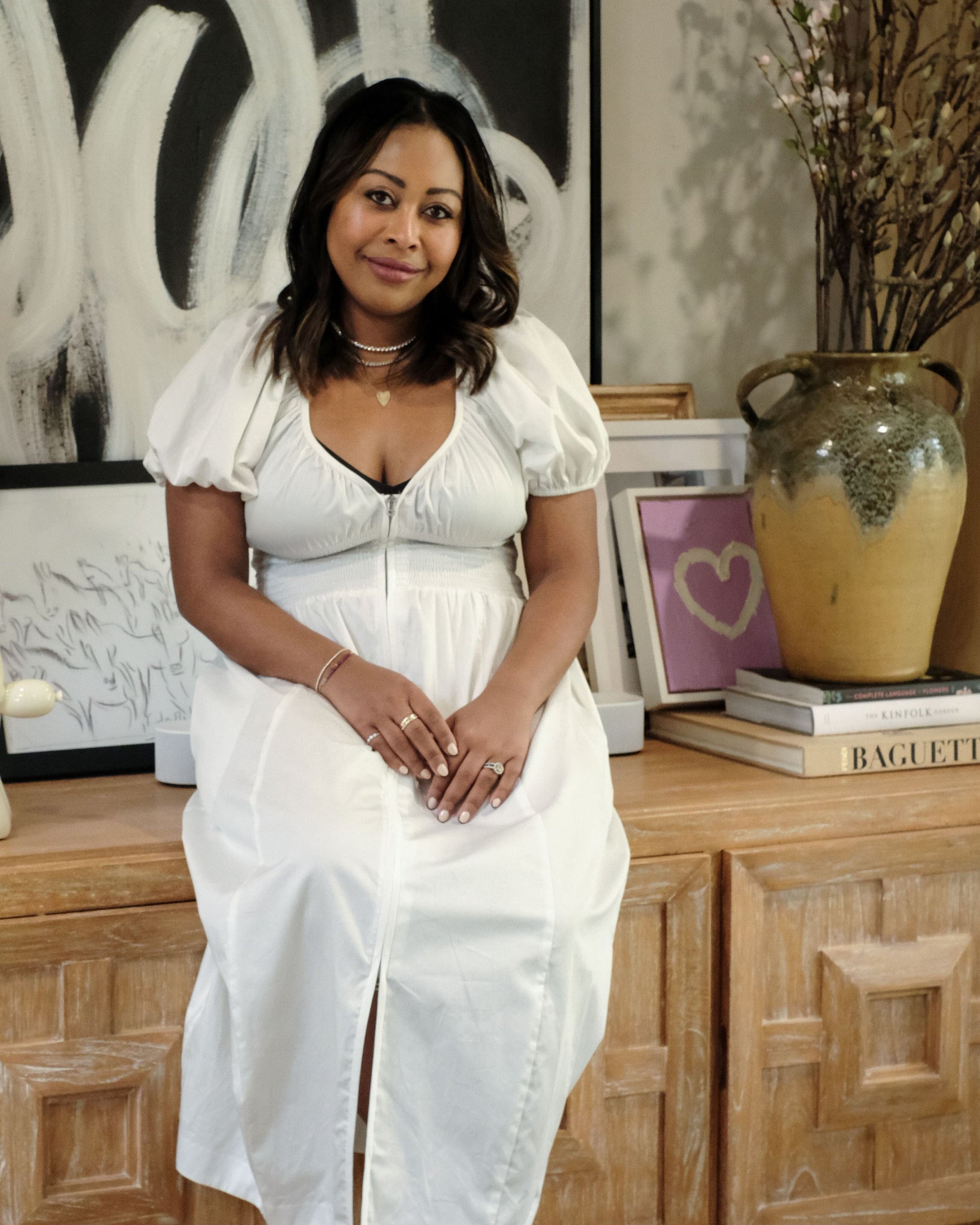 By Jasmine Holder
RI:

Where does your confidence stem from?

SS:

My great aunt. She played a huge role in raising me. Also, obviously my mother, grandmother and great grandmother have all really shaped my confidence. My parents were divorced but my mom built a beautiful life for herself and me. I had such a great support system between all of these women. They used to tell me that I was the best thing since sliced bread. I've definitely had moments where I felt less confident in certain areas of my life, but my sense of self was always super strong and never wavered. The biggest lesson I've learned is that I should never tolerate people putting me down. I remember in first or second grade, some kids made fun of me. My great aunt told me to go back and tell them, 'I won't tolerate that.' Of course, they just ended up making more fun of me. But I've really kept that message with me throughout my years. During my twenties, I think I cared a lot about being a certain size. But my confidence has grown immensely since then. I no longer care about weight or size. It's all about whether or not I feel good these days. Do I feel good in my skin? Am I a good person? Do I feel like I'm a good partner and friend? Those are the things that give me the most confidence.

RI:

Who were your biggest beauty inspirations growing up?

SS:

Definitely my mother. She is so beautiful inside and out. She never wore a lot of makeup except for maybe lipstick and mascara. She's super into skin care, exfoliating, body oils and perfume. I definitely would say I am very much extra in that regard, too.

RI:

Who are your biggest beauty inspirations now?

SS:

Definitely Lizzo. I think she is so gorgeous in every single way. Viola Davis is another one.
"Beauty is all about how you feel and how you make others feel."
RI:

What is your go-to hair routine?

SS:

I get a blowout every week. I love to do deep conditioning masks and using Philip B.'s Imperial shampoo.

RI:

What about for nails?

SS:

I get a gel mani every two weeks at Glosslab. They have a membership which is really great.

RI:

What is your skincare routine like now?

SS:

My skincare routine is a little more complicated. I am loving the Rose Inc cleanser, the eye cream and the moisturizer. I also like using a retinol and hyperpigmentation cream. Additionally, I love using a balancing toner. And then I love getting facials at Christine Chin Spa in Manhattan.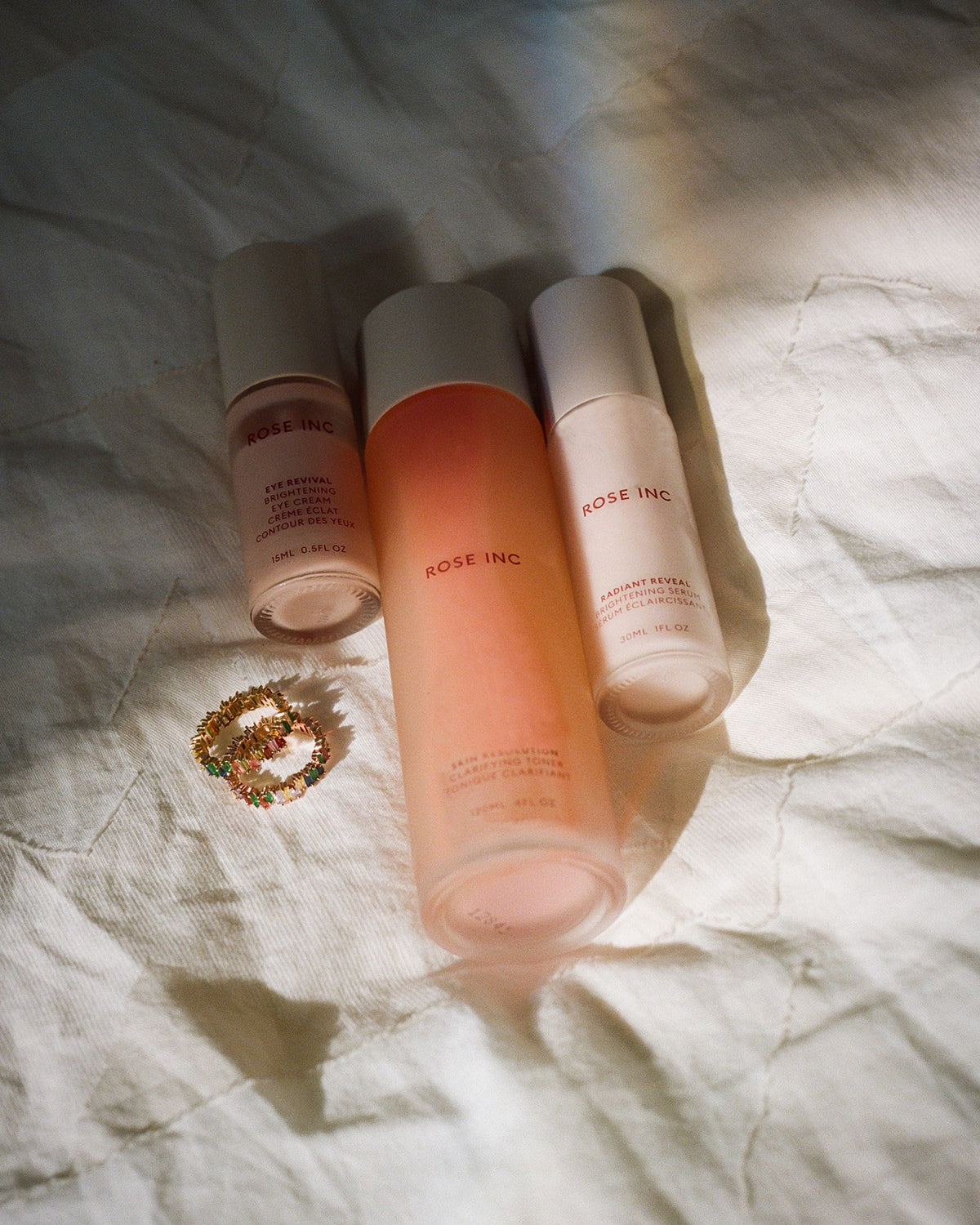 By Jasmine Holder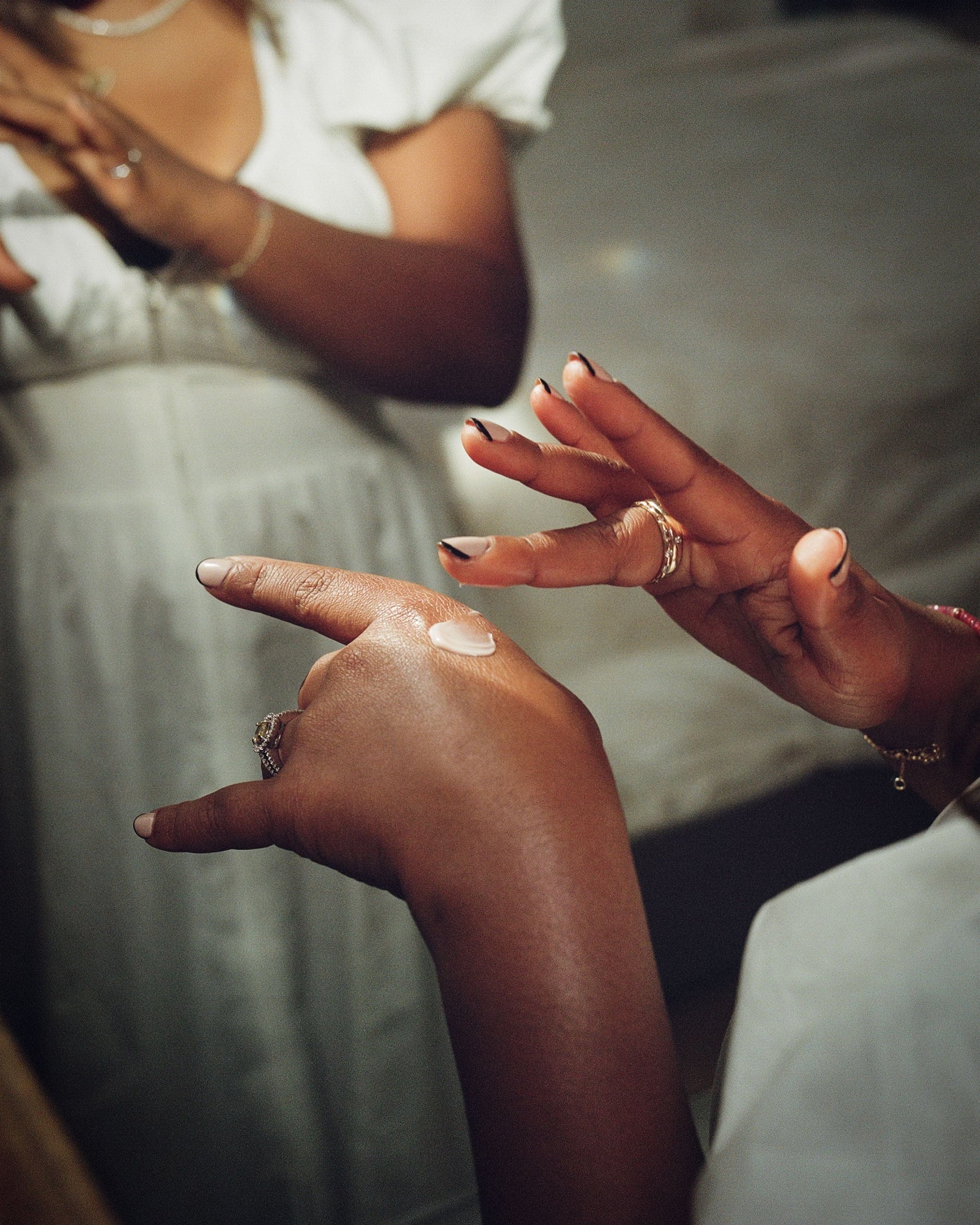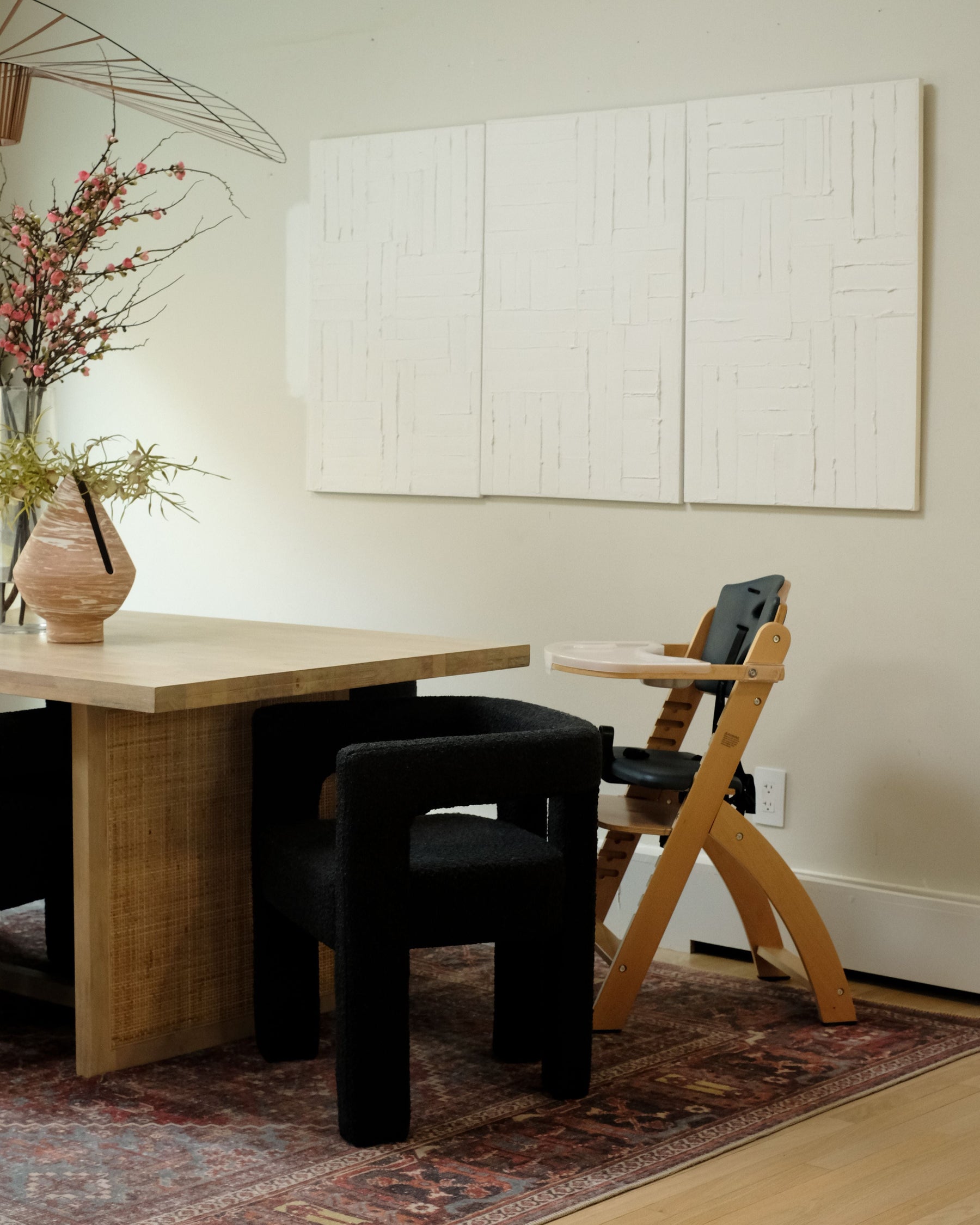 By Jasmine Holder
RI:

What are your favorite fragrances?

SS:

I love Kilian, especially Straight to Heaven and Good Girl Gone Bad, and I also love layering fragrances. Chanel No. 5 is a favorite — I wear that almost every single day.

RI:

How has your routine changed since giving birth to your third child?

SS:

I got the job at PopSugar in 2021 and then a week later I found out I was pregnant. It wasn't planned, but obviously we were so happy. I started working out again as soon as I was cleared to do so. I wanted to find something that I could do forever instead of just going hard in the gym and then stopping. This tended to happen a lot in the past, because I honestly don't like working out. So I got into tennis and SoulCycle. I try to work out anywhere from three to five times a week, sometimes more. But just to have an hour for myself every day where I work out with friends or my husband has been a great way to stabilize me and my hormones postpartum. I've never had postpartum depression, but I do get baby blues, which basically just means you feel a little down, especially while your hormones are readjusting. It can take anywhere from six months to two years to feel like yourself again after having a baby. And my second and third child are exactly two years apart. So I feel like I didn't really have a full recovery from Scarlett before I had gotten pregnant again with Sloan. But those mornings where I get to work out, paired with my face routine at night, are really sacred.
"The biggest lesson I've learned is that I should never tolerate people putting me down."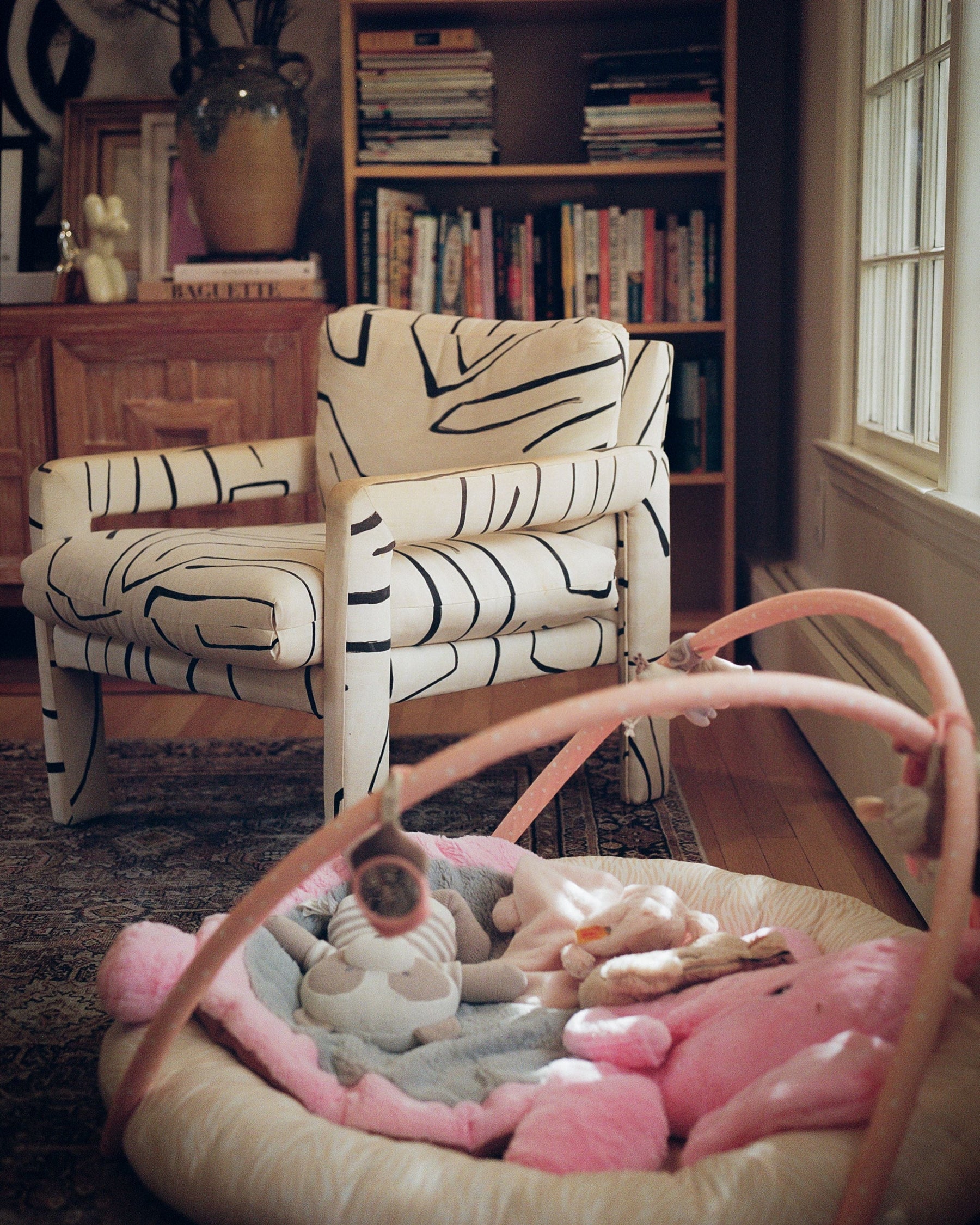 By Jasmine Holder
RI:

What's your favorite way to practice self-care lately?

SS:

I also love cooking meals. It's not something I get to do all the time, just because of the way my schedule is. And then obviously with the kids, my days start early because they wake up early and they have to get to school and all that stuff. So I don't always get to cook meals for myself, but when I do, I find that to be a treat. I'm really, really proud of myself when I cook something. Even if it's simple. I'm also really into Solidcore now, I found an amazing teacher there, Andrea. I also love Club Sweat for group elliptical classes.

RI:

What would you say is the biggest beauty risk you've ever taken?

SS:

I don't think I'm very adventurous when it comes to beauty. I think I know what I like and I just do that. But one thing I would say is, after I got married, I cut my hair really short. That was probably one of the biggest risks I've ever taken. I also sometimes would dye my own hair when I was in middle and high school… that never turned out well. Other than that, I love trying new products. I also have four tattoos and I'm considering tattooing my kids names on my rib cage... maybe.
"Helping others is what's most important to me… I love being able to tell other people's stories."
By Jasmine Holder
RI:

How would you like to see the beauty industry change?

SS:

I love that a lot of lines are offering so many more colors for different skin tones. I remember up until my mid-twenties, new things would come out like CC creams or BB creams and I couldn't participate because they just wouldn't have my color. So I am just so happy that most — not all, but a lot of — brands have expanded their color ranges significantly. And most new brands always launch with a wide range. There's still work to be done in that regard, but it's a lot better than it was 10 years ago.

RI:

How do you define beauty?

SS:

Beauty is all about how you feel and how you make others feel.

RI:

When do you feel most beautiful?

SS:

Right after I wash my face at night. I love that fresh feeling right after; I'm glowing and my cheeks are a little red. Either that, or right after a blowout.
Get Ready With Sade Strehlke
From shedding light on reproductive rights to interviewing renowned ballet dancer Misty Copeland, PopSugar's Editor-in-Chief Sade Strehlke loves helping others via storytelling. When she's not busy taking over media, she enjoys spending time with her three children, playing tennis and listening to an upbeat playlist.