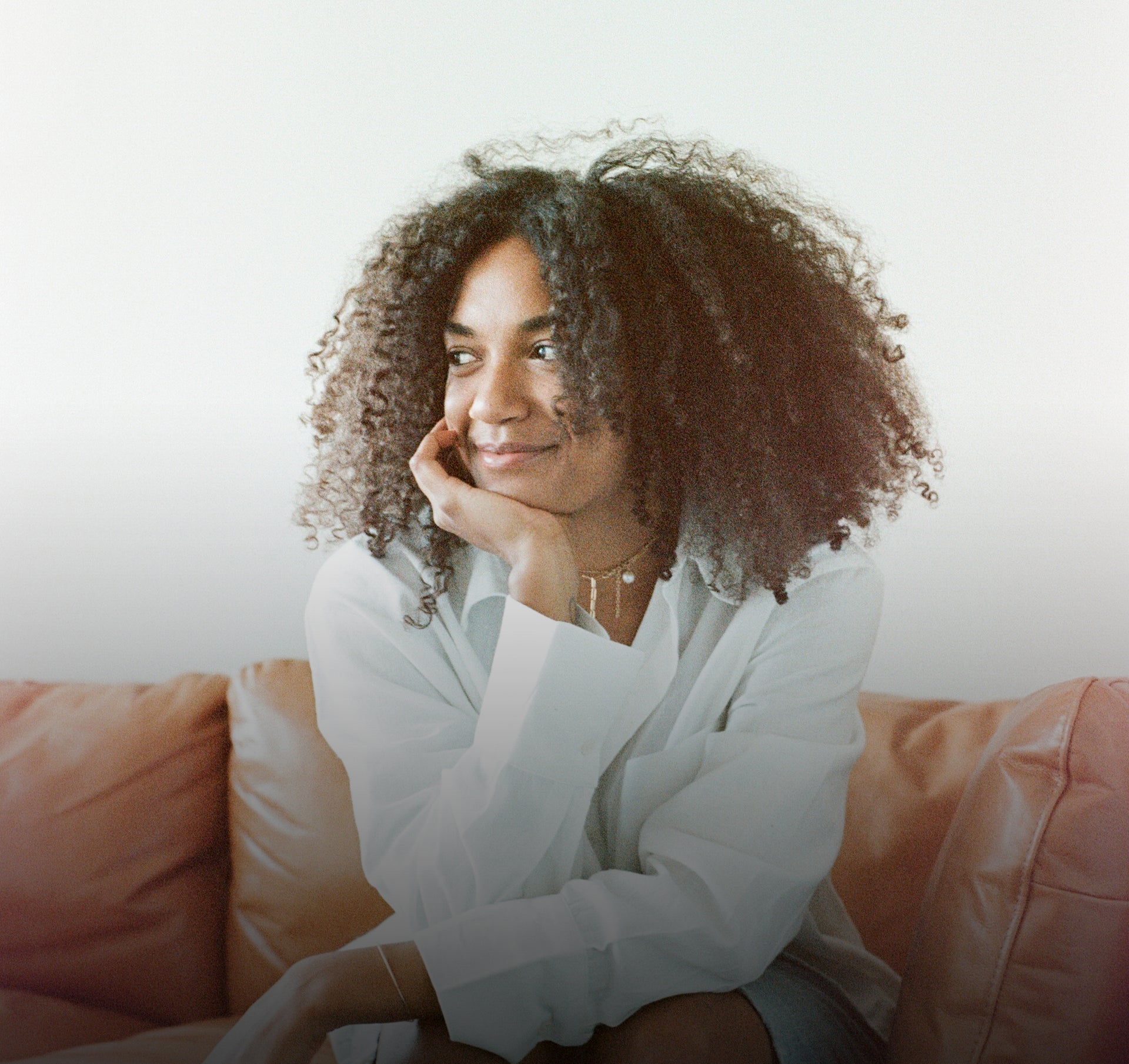 Natalie Wright on Self-Love and Reclaiming Her Hair
Profile
For every eye-catching piece of content distributed by major brands like CB2 and sweetgreen, you'll find a strategic powerhouse like Natalie Wright behind it. "I love helping brands tell authentic stories that others can relate to," the Chicago-based creative tells Rose Inc. "My work with Sweetgreen specifically included helping them reach a richly diverse local community on the south side of Chicago by creating a meaningful grand opening experience," via inviting and celebrating the local leaders and influencers. "Translating culture into different formats and mediums is what I love doing most. It's important to stay ahead of the curve and create compelling moments," she adds. "I'm extremely deliberate about who I partner with. Character is everything and people drive culture." 
Whether she's producing meaningful brand moments, baking or designing and upcycling clothes, Wright is constantly pushing back against the outdated idea that one can't excel at multiple passions. How does she balance it all? With firm boundaries. "I lean into seasonality," she says. "I try to stay clear about what's for me, for my loved ones and what's for sharing with the world." While doing it all, she serves up effortless beauty and style inspiration, from her voluminous coils to a pink, upcycled button down. "I remember being completely enamored the first time I saw a stripped back portrait of RuPaul with freckles out, beaming," she says of her sources of inspiration. "It showed me the range of how one can express themselves through beauty."
Below, Wright reflects on the confidence lessons that have come with recently turning 30, her go-to self-care regimens and the impact her Chicago upbringing has had on her approach to beauty
"I'm inspired by people who are doing the opposite of what's expected or popular."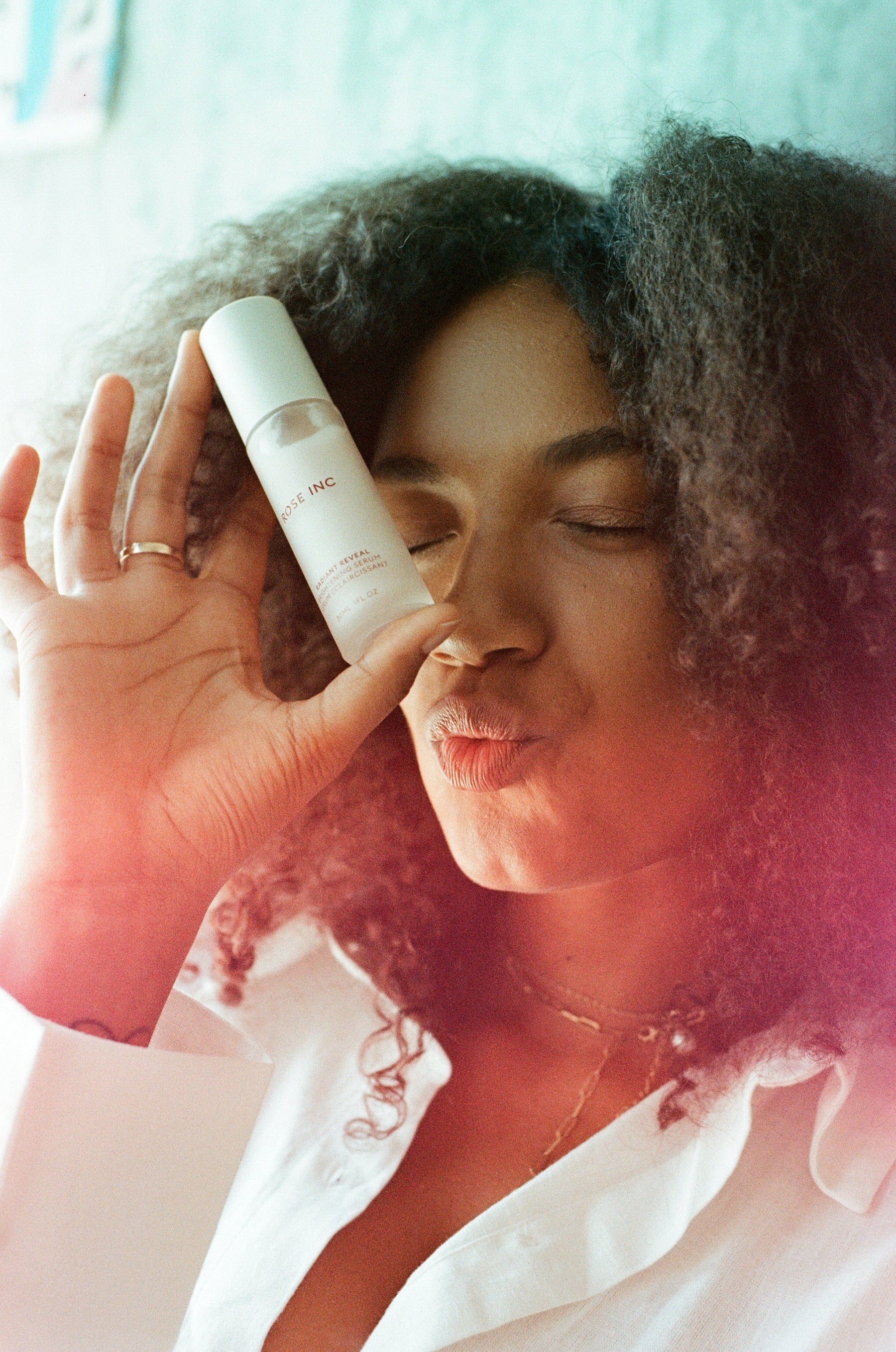 By Jessica Levin
RI:

How do you define beauty?

NW:

I think beauty is whatever feels true to you. Beauty is you, at your purest state, with as little external influence as possible.

RI:

When do you feel most beautiful?

NW:

I feel most beautiful when my hair is freshly washed, pulled back and I don't have makeup on. Anytime I feel fresh and clean. I feel beautiful when I'm vulnerable, candid and reflective. I feel beautiful when I lean into the joy of life, and all the opportunities that still remain to express myself.

RI:

Describe your favorite beauty memory from growing up.

NW:

My first coming-of-age window was between 20 and 22. That was when I started wearing a bold lip. I began to appreciate my facial features a little bit more, too; specifically my cupid's bow and the dimple in my chin. I finally felt comfortable accentuating and embracing things like that. My red and dark-plum lip era is something that I think about a lot. It was a moment where I was figuring out the routine and accessories that worked for me, while still feeling natural and true to myself.

RI:

You mentioned that RuPaul inspired you a lot beauty-wise while you were growing up. Who do you look to these days?

NW:

I'm Inspired by people who are doing the opposite of what's expected or popular. I love Big Latto and Tracee Ellis Ross. Growing up, I also looked up to Julia Sarr-Jamois a lot. I also love Brooke DeVard's Naked Beauty Planet podcast.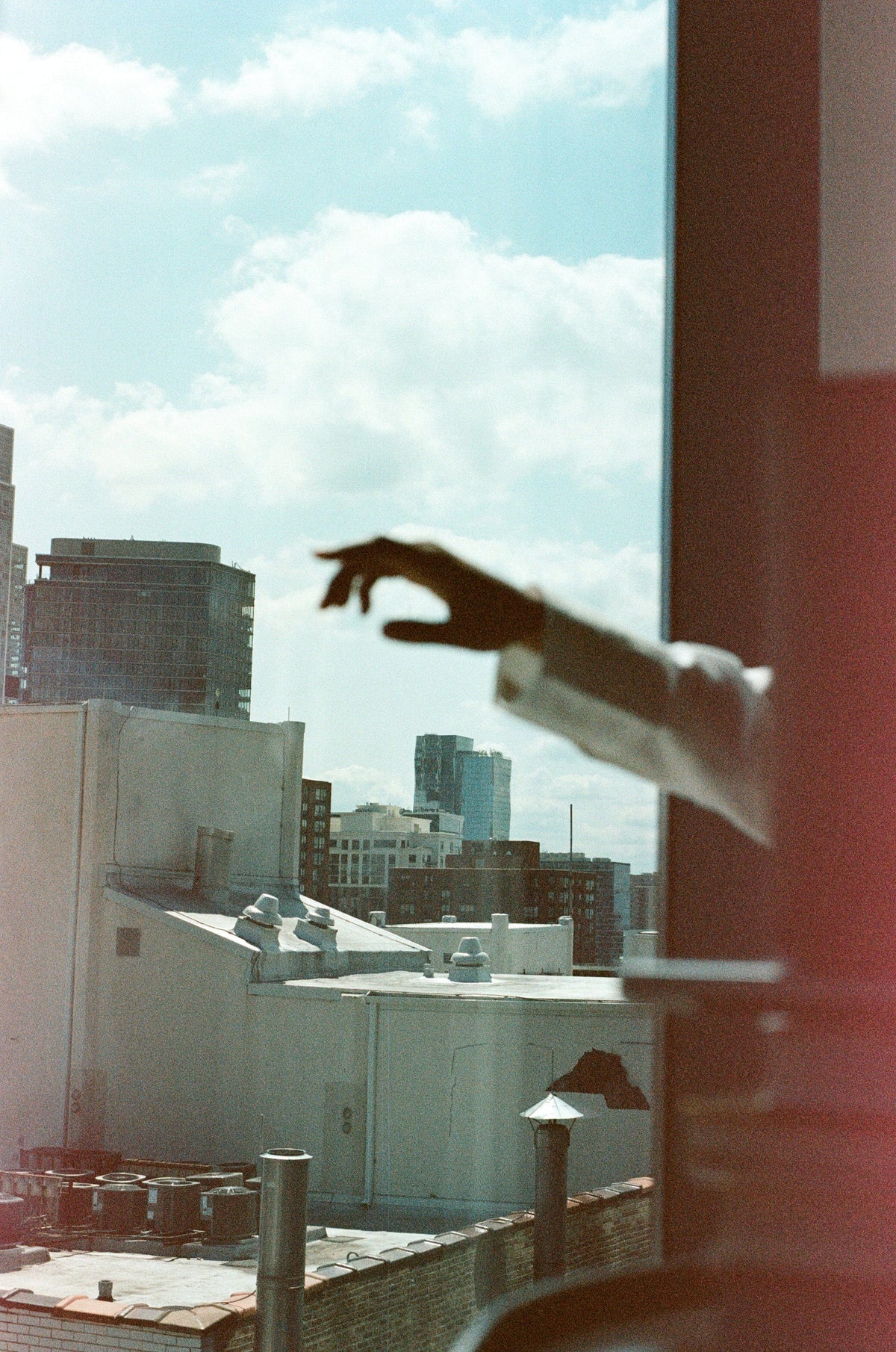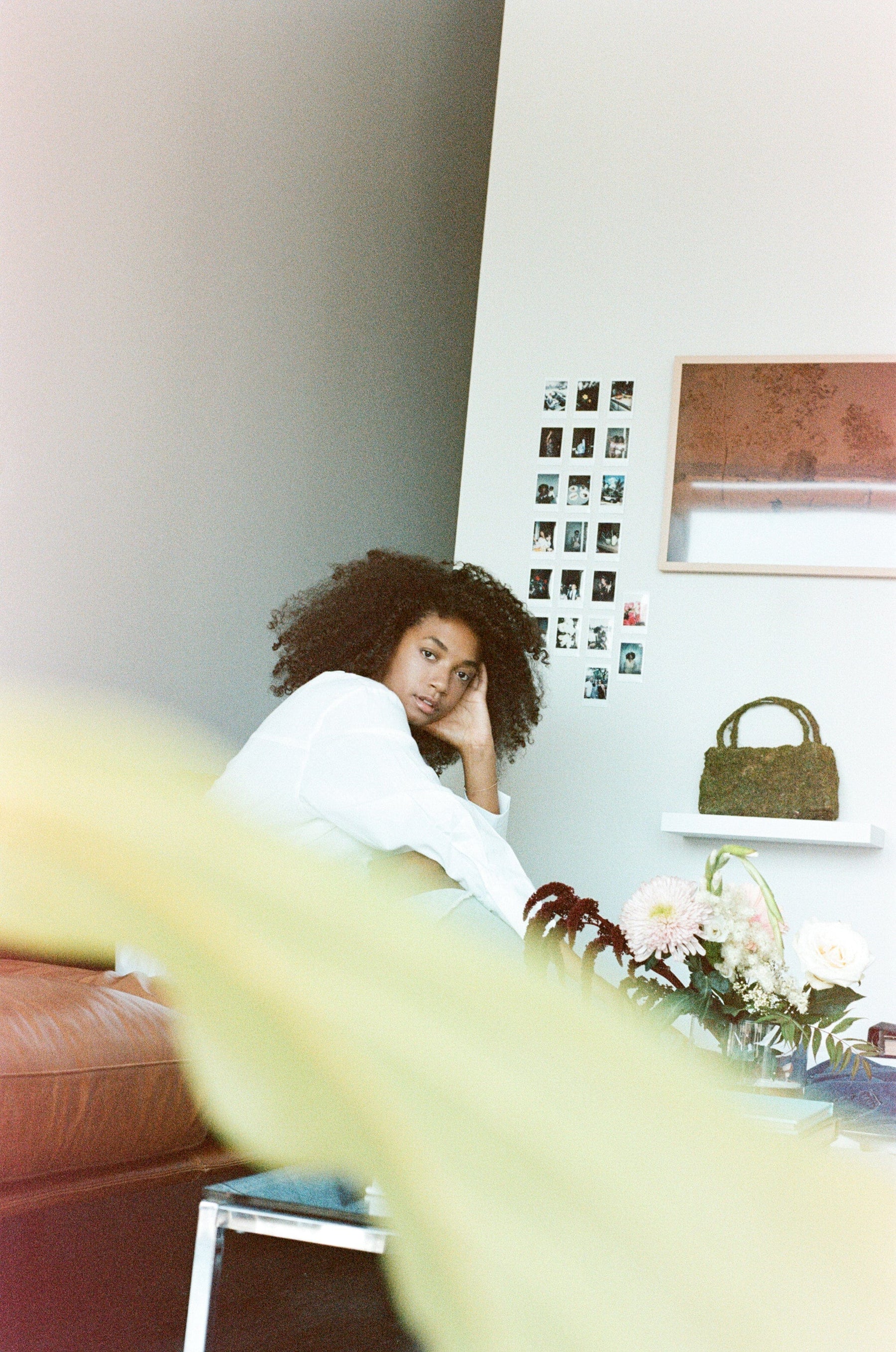 By Jessica Levin
RI:

What, or who, has helped you become a more confident version of yourself along your journey?

NW:

I have a superhero cohort of incredible women in my life; particularly women of color in corporate spaces. They provide me with a lot of support. They're constantly giving me fresh perspectives and reminding me to lean into my unique experience and to use my voice. I think when I hit 29, I began to realize that I do know what I'm doing. And now I know it's important to lean on your community when you need something, too.

RI:

What is your skincare routine currently like?

NW:

At the beginning of COVID, I started seeing a new dermatologist, Dr. Monica Rani of Advanced Dermatology & Aesthetic Medicine in Chicago, that my friend referred me to and I'm so obsessed with her. I was having a lot of hyperpigmentation and acne and during the beginning of the pandemic, I ordered a bunch of stuff that just wasn't working for me. So I realized I should probably go and see if I needed prescriptions or what not.
"I think when I hit 29, I began to realize that I do know what I'm doing..."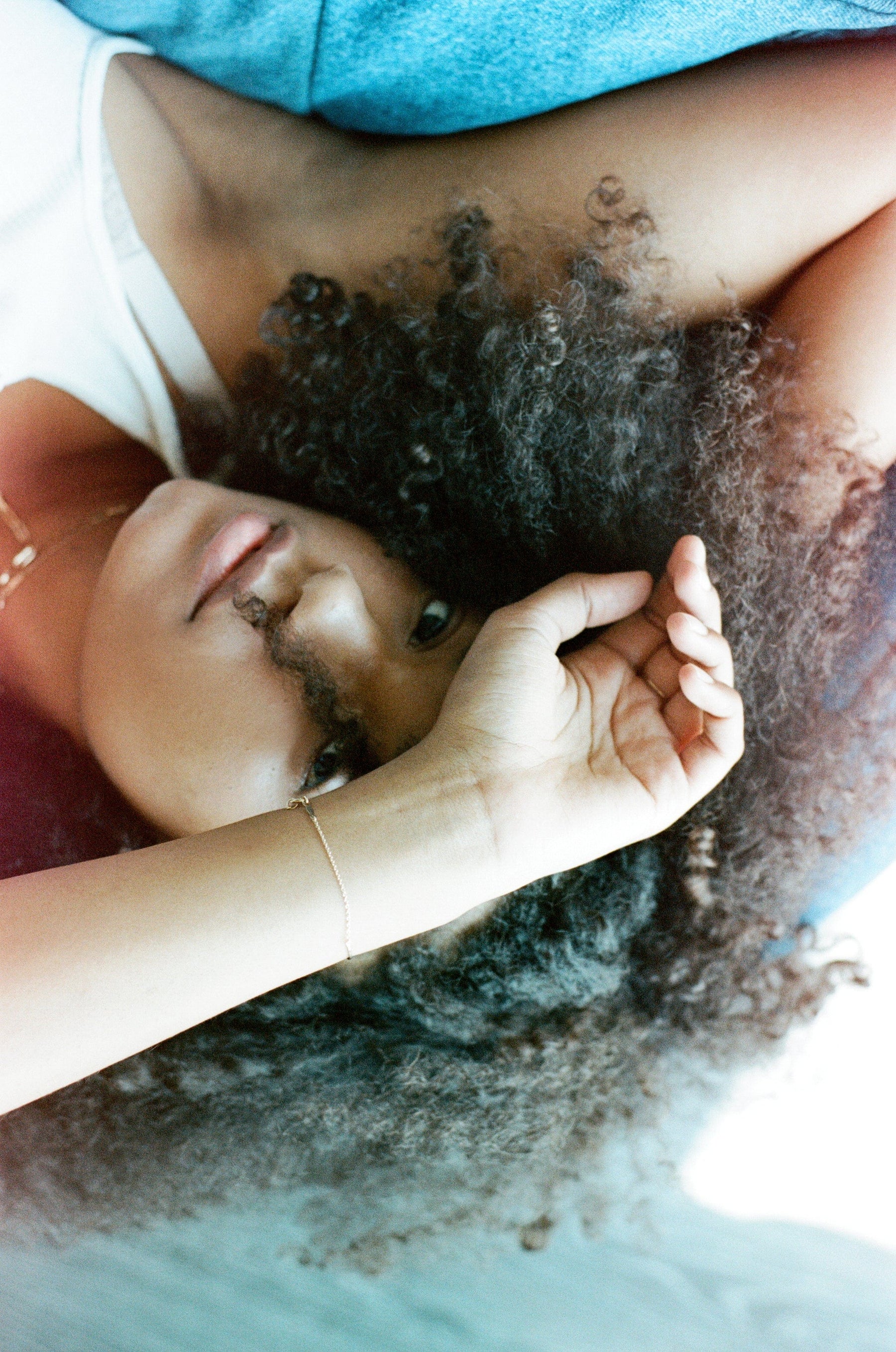 By Jessica Levin
RI:

How did seeing your derm change your routine?

NW:

My dermatologist started putting me on some really strict programs for the mornings. I have to use an active cleanser, a prescription, a light moisturizer and sunscreen. At night I use a gentle cleanser and retinol pads. All of this has been a game-changer for my skin.

RI:

What's your go-to makeup routine now?

NW:

I like using concealer instead of foundation. I've been using Rose Inc's Softlight Concealer a lot as a spot corrector, as well as under the eyes. I also love doing a nude lip and a highlighter to make me glow.

RI:

What's your hair care regimen like these days?

NW:

I've been thinking a lot about my hair lately. I've been feeling sometimes like styling my hair can be a bit performative. I'm reclaiming my hair by not playing into what I think will get the most reactions. Instead, I'm doing what feels best for me and my lifestyle. Sometimes if my hair is stressing me out, I'll just pull it into a bun. I'm focusing on what's functional and what will bring me the most ease and peace, while also feeling like myself.

RI:

What are your go-to fragrances?

NW:

I wear Chance by Chanel in the summer. They also have a body oil that I love. It's just so easy, because it's a moisturizer but it's also a scent. In the winter, I love Aesop's Marrakesh.

RI:

What's your go-to self-care routine to keep your stress levels down?

NW:

I'm really into kickboxing right now. I love to go almost every day. It's really fun. Skincare is also very relaxing to me as well. I'm also into curating my space and making sure that it feels reflective of my personality, especially because I spend so much time at home.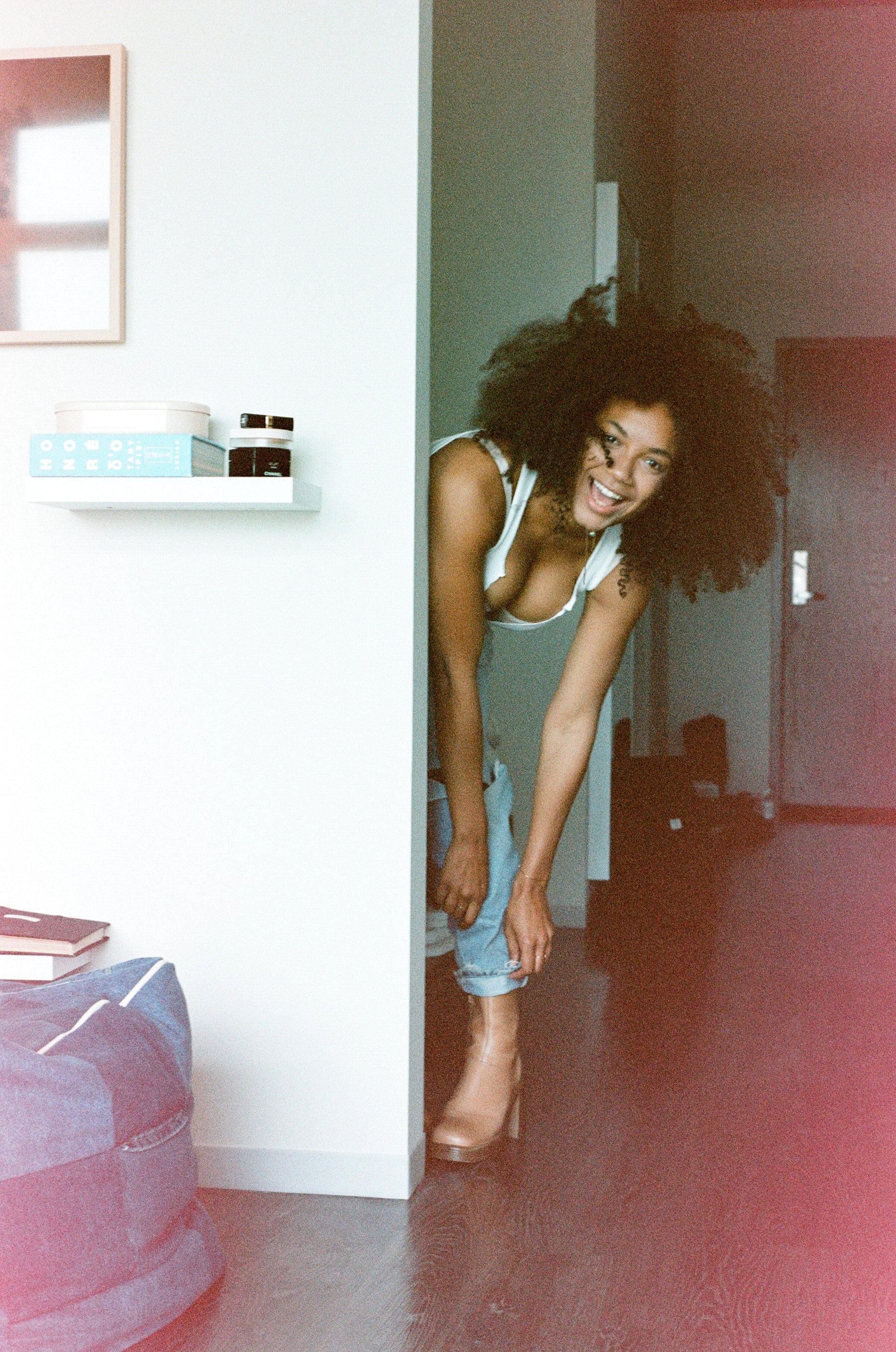 By Jessica Levin
RI:

How has your upbringing in Chicago shaped your approach to beauty?

NW:

Since we get all four seasons in Chicago, I'm always changing my approach and asking myself, 'what does it look like to take care of my skin and change my makeup as the seasons change?' especially in the winters. Chicago is also a very communal city, so I'm always asking my friends and the people around me what they're using and doing beauty-wise.

RI:

Does it change depending on what city you're in?

NW:

I remember the night before I moved to LA in my early twenties, I dyed my hair blond. I was very much attaching my image to wherever I was living at the time.

RI:

How do you manage WFH life?

NW:

I also love taking long walks and random trips to different neighborhoods outside of Chicago. I went to Milwaukee by myself on the train recently. I just walked around and listened to jazz for hours. That's been very fruitful for me.
"Beauty is you, at your purest state, with as little external influence as possible."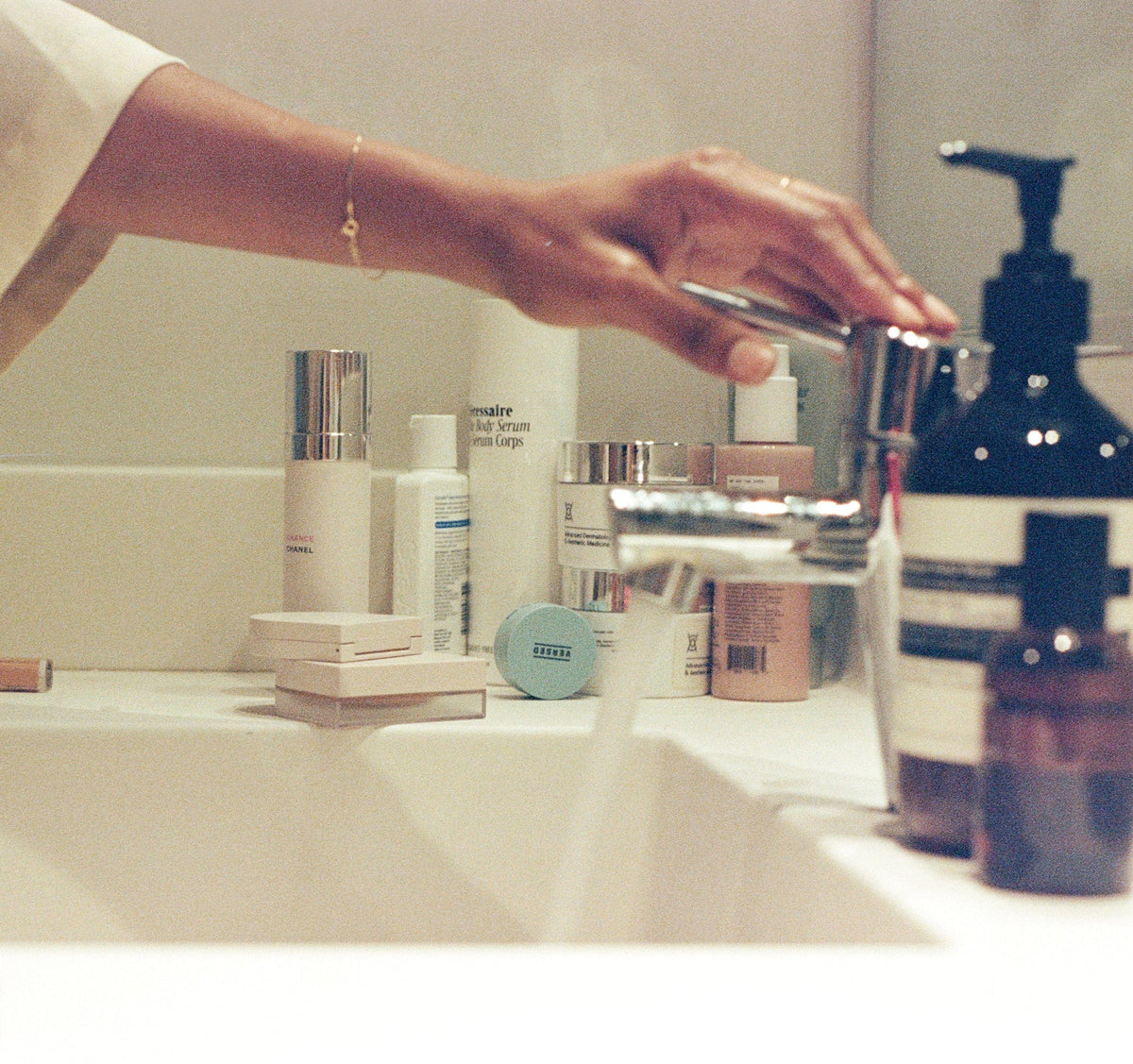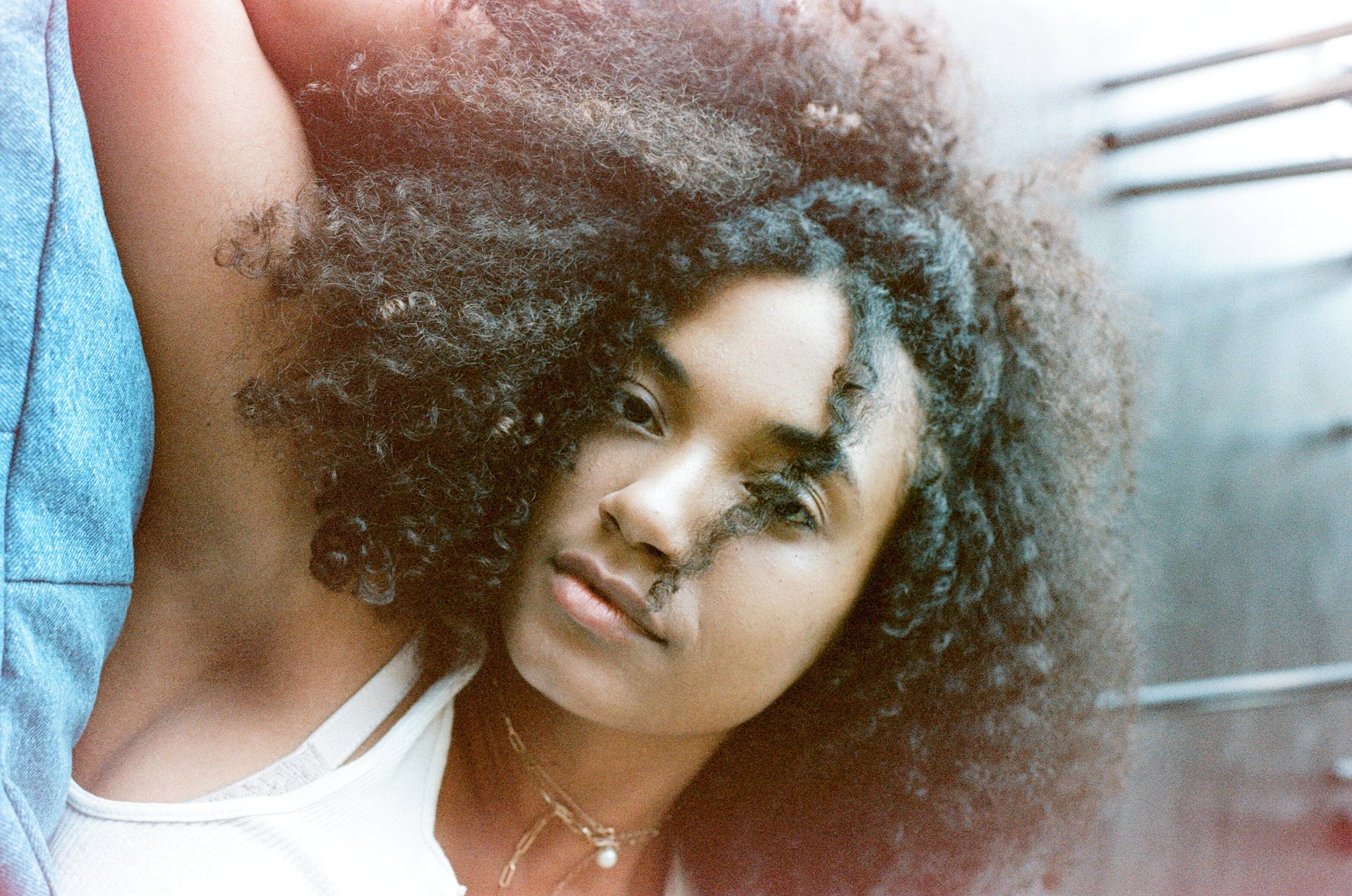 By Jessica Levin
RI:

In what way would you like to see the beauty industry change?

NW:

I just want there to be more messaging around everyone being able to do whatever they want to do to feel good in their skin.

RI:

What are some of the biggest confidence lessons you've learned?

NW:

I think turning 30 has taught me that everything is going to work out. I spent so much of my twenties trying to make sense of everything all the time. Looking back on my life so far, everything I've done and been through now makes sense.
Get Ready With Natalie Wright
Between brand marketing, baking and designing, Natalie Wright never misses a beat when it comes to delivering endless beauty and style inspiration. For Wright, maintaining it all comes with a sturdy self-care routine that includes long walks, kickboxing and a funky getting-ready playlist.
SHOP MINIMALIST MUST-HAVES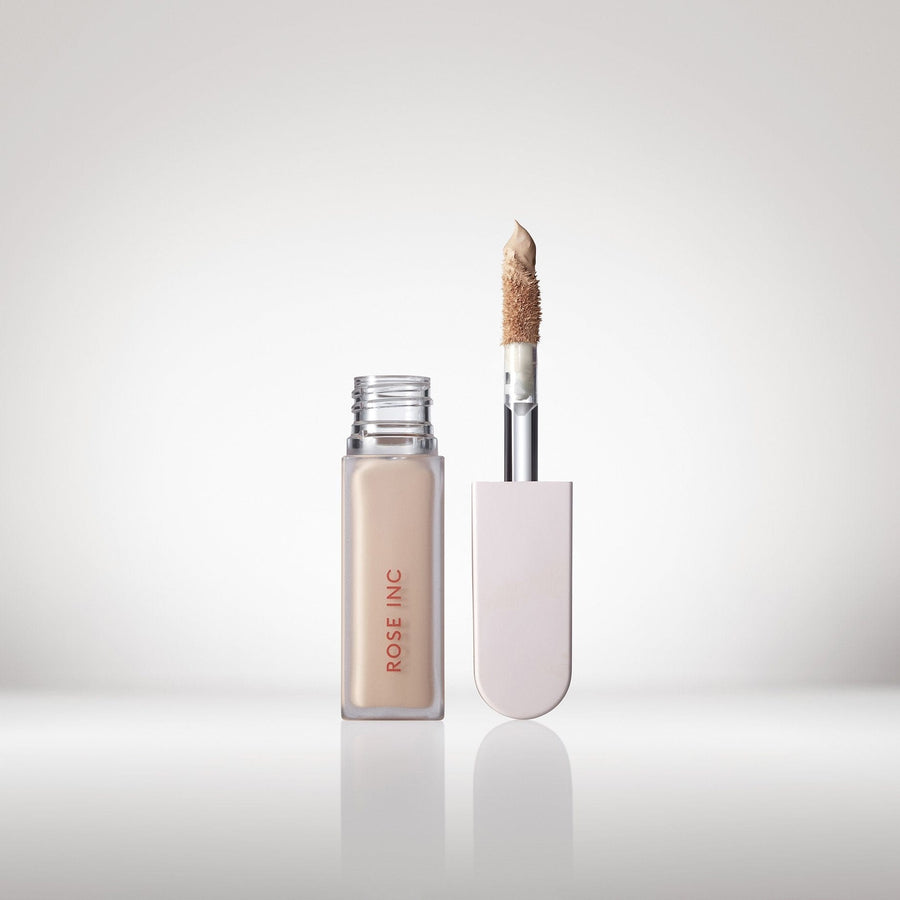 LX 200
Very Deep Skin Tone, Neutral Undertone
LX 190
Very Deep Skin Tone, Cool Red Undertone
LX 180
Deep Skin Tone, Warm Neutral Undertone
LX 170
Deep Skin Tone, Golden Undertone
LX 160
Deep Skin Tone, Red Undertone
LX 150
Deep Skin Tone, Neutral Undertone
LX 140
Medium/Deep Skin Tone, Neutral Undertone
LX 130
Medium/Deep Skin Tone, Warm Golden Undertone
LX 120
Medium/Deep Skin Tone, Pink Undertone
LX 110
Medium/Deep Skin Tone, Golden Undertone
LX 100
Medium/Deep Skin Tone, Peach Undertone
LX 090
Medium Skin Tone, Olive Undertone
LX 080
Medium Skin Tone, Pink Undertone
LX 070
Medium Skin Tone, Golden Undertone
LX 060
Medium Skin Tone, Peach Undertone
LX 050
Light/Medium Skin Tone, Neutral Undertone
LX 040
Light/Medium Skin Tone, Golden Neutral Undertone
LX 030
Light Skin Tone, Pink Undertone
LX 020
Light Skin Tone, Peach Undertone
LX 010
Fair Skin Tone, Neutral Undertone
LX 200
Very Deep Skin Tone, Neutral Undertone
Softlight Luminous Hydrating Concealer
Medium coverage, brightening, blurring
Current price: $30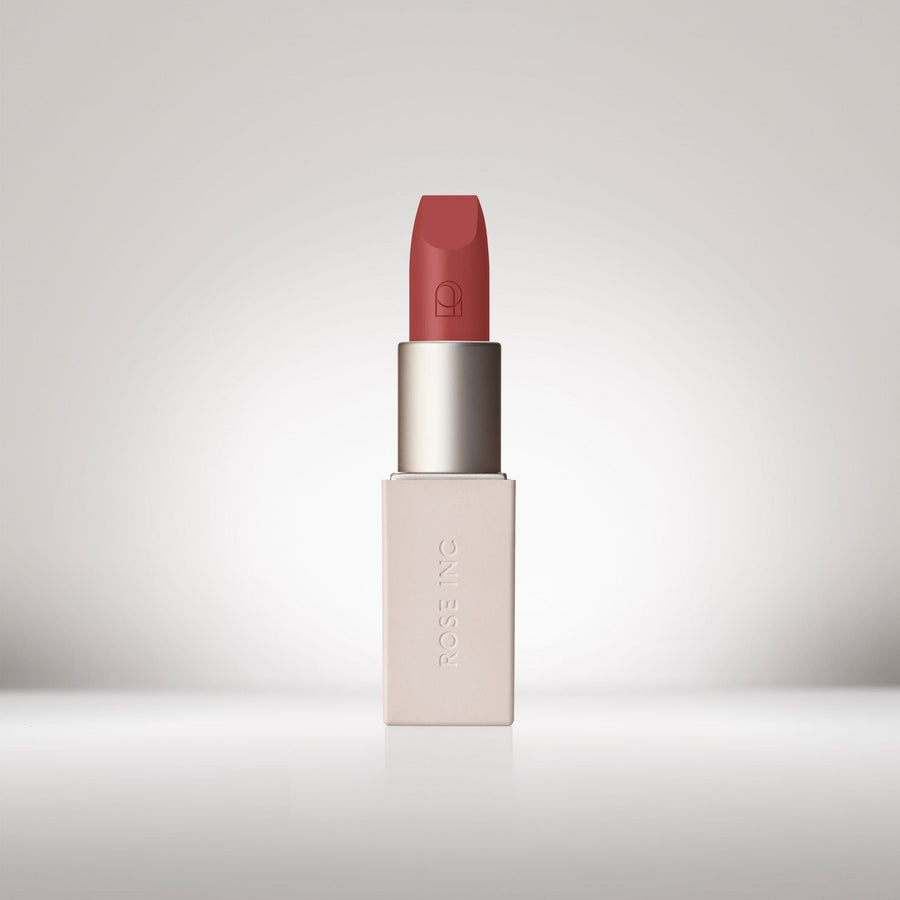 Enigmatic
Terracotta pink
Satin Lip Color Rich Refillable Lipstick
Line-blurring, plumping and softening
Current price: $28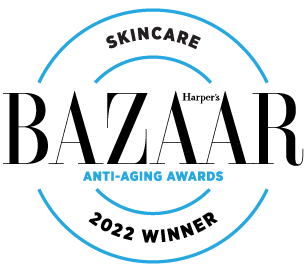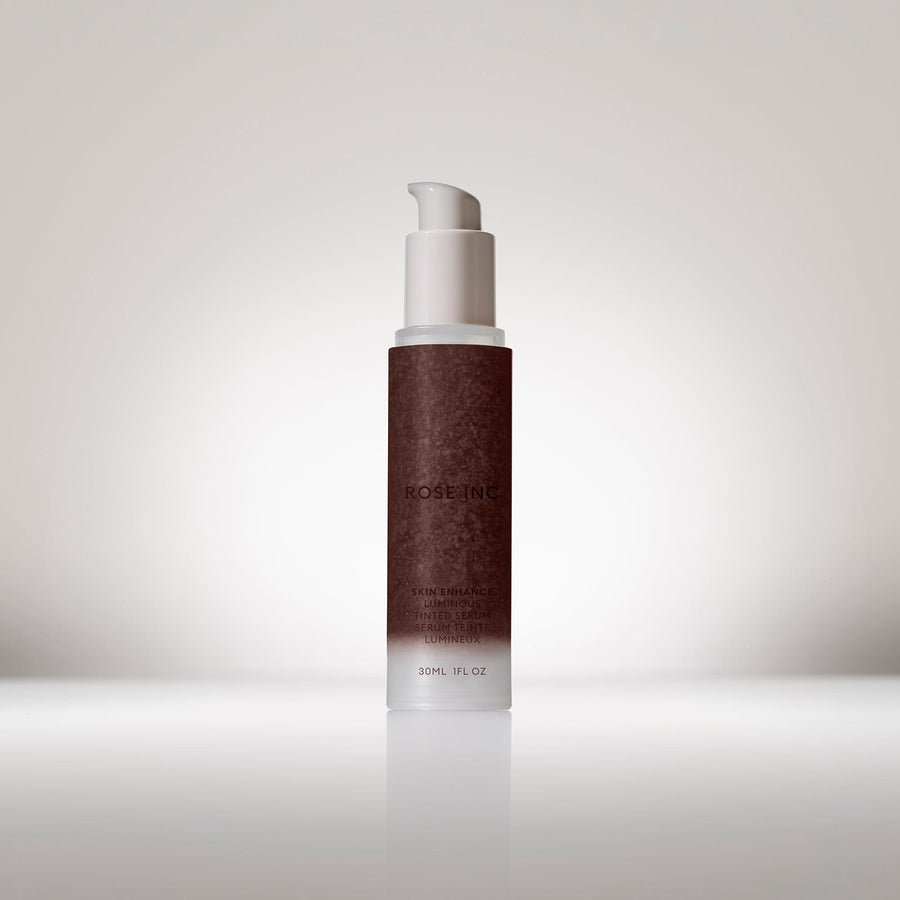 140
Very Deep Skin Tone/Red Undertone
130
Deep Skin Tone/Neutral Undertone
120
Deep Skin Tone/Red Undertone
110
Deep Skin Tone/Golden Undertone
100
Medium Deep Skin Tone/Golden Undertone
090
Medium Deep Skin Tone/Olive Undertone
080
Medium Tan Skin Tone/ Peach Undertone
070
Medium Skin Tone/Peach Undertone
060
Medium Skin Tone/ Neutral Undertone
050
Medium Skin Tone/ Pink Undertone
040
Light to Medium Skin Tone/ Neutral Undertone
030
Light Skin Tone/ Warm Golden Undertone
020
Light Skin Tone/Warm Peach Undertone
010
Fair Skin Tone/ Cool Pink Undertone
140
Very Deep Skin Tone/Red Undertone
Skin Enhance Luminous Tinted Serum
Sheer Coverage, illuminating, hydrating
Current price: $49