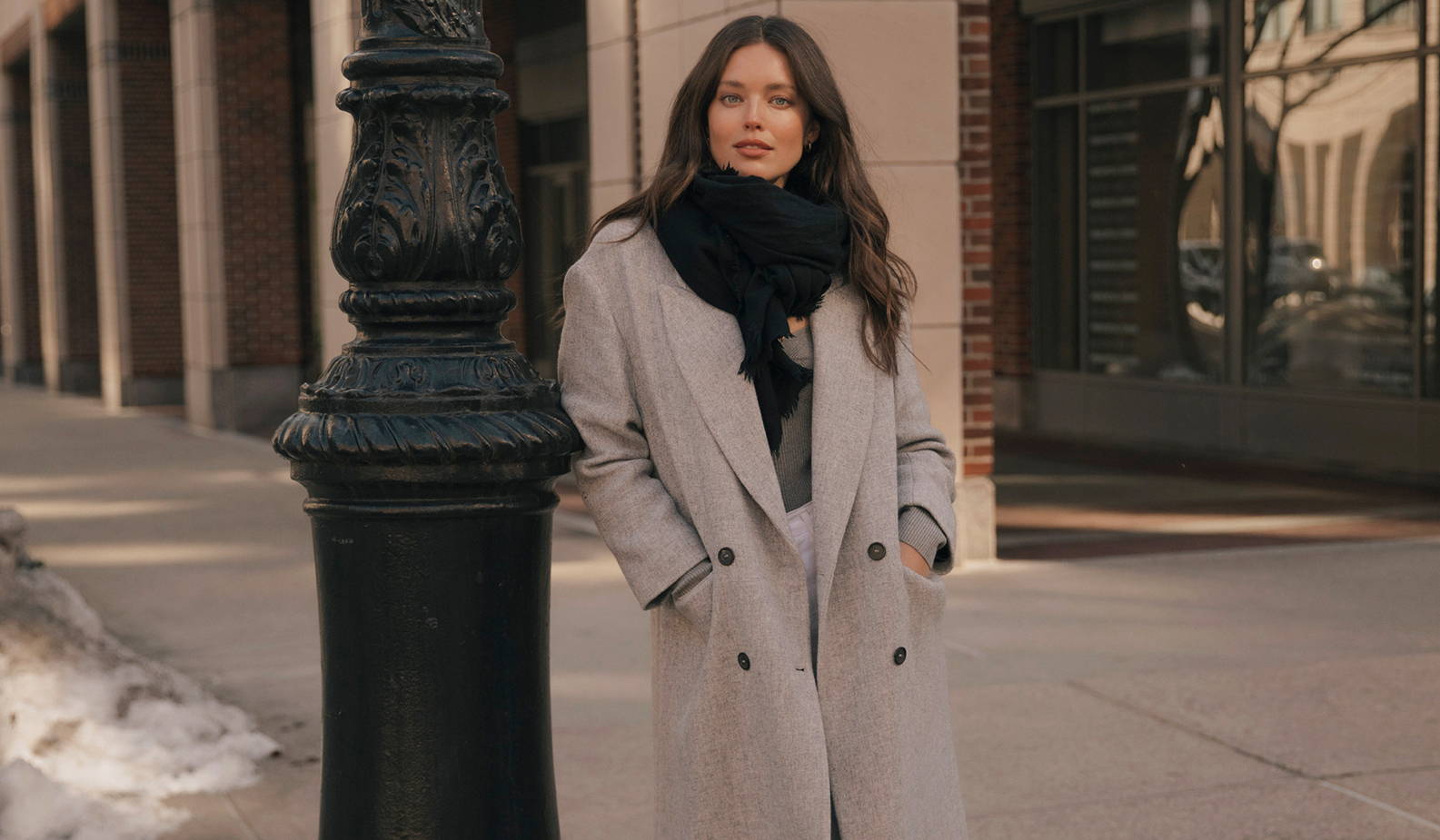 03 / 22
INTERVIEWS
Model Emily DiDonato's Fuss-Free Skincare & Makeup Musts
Everybody has a story about beauty. In Rose Inc.'s The Profile, some of the world's most intriguing people share theirs. In this intimate interview series, we get (virtually) up close and personal to explore their definitions of beauty and path to self-confidence. The Profile presents these compelling personalities in a new light—one that illuminates their own journey, dreams, and desires while highlighting their unique relationship with beauty.
A native New Yorker, model Emily DiDonato has stayed put in the city since the pandemic started a year ago, but by no means has she been idle. She's been prioritizing her mental health through therapy, reading more, creating content for her millions of followers, working out when she can, and fine-tuning her beauty regimen. "I'm just taking it day by day, trying to find happiness and spark joy in the little ways and the simple things," she says. Somewhere in between all of that, she also launched her new skin-care brand Covey, a three-product line meant to take the stress and guesswork out of creating an effective routine.
DiDonato has worked as a model for more than a decade now—with beauty and fashion brands alike—and has been the face of Maybelline for almost as long, so she's no stranger to the importance of caring for your skin. Like a lot of people, her regimen has become something she cherishes, especially during the pandemic. "Sticking to my skin-care routine absolutely makes me feel sane and put together and makes me feel like I'm doing part of my self-care routine," she says.
We caught up with the model-turned-founder—and star of this month's Artist in Residency with her longtime makeup artist Misha Shahzada—to learn more about the inspiration behind Covey, how she balances what to share and what not to share online, and what she does when she needs a mood boost.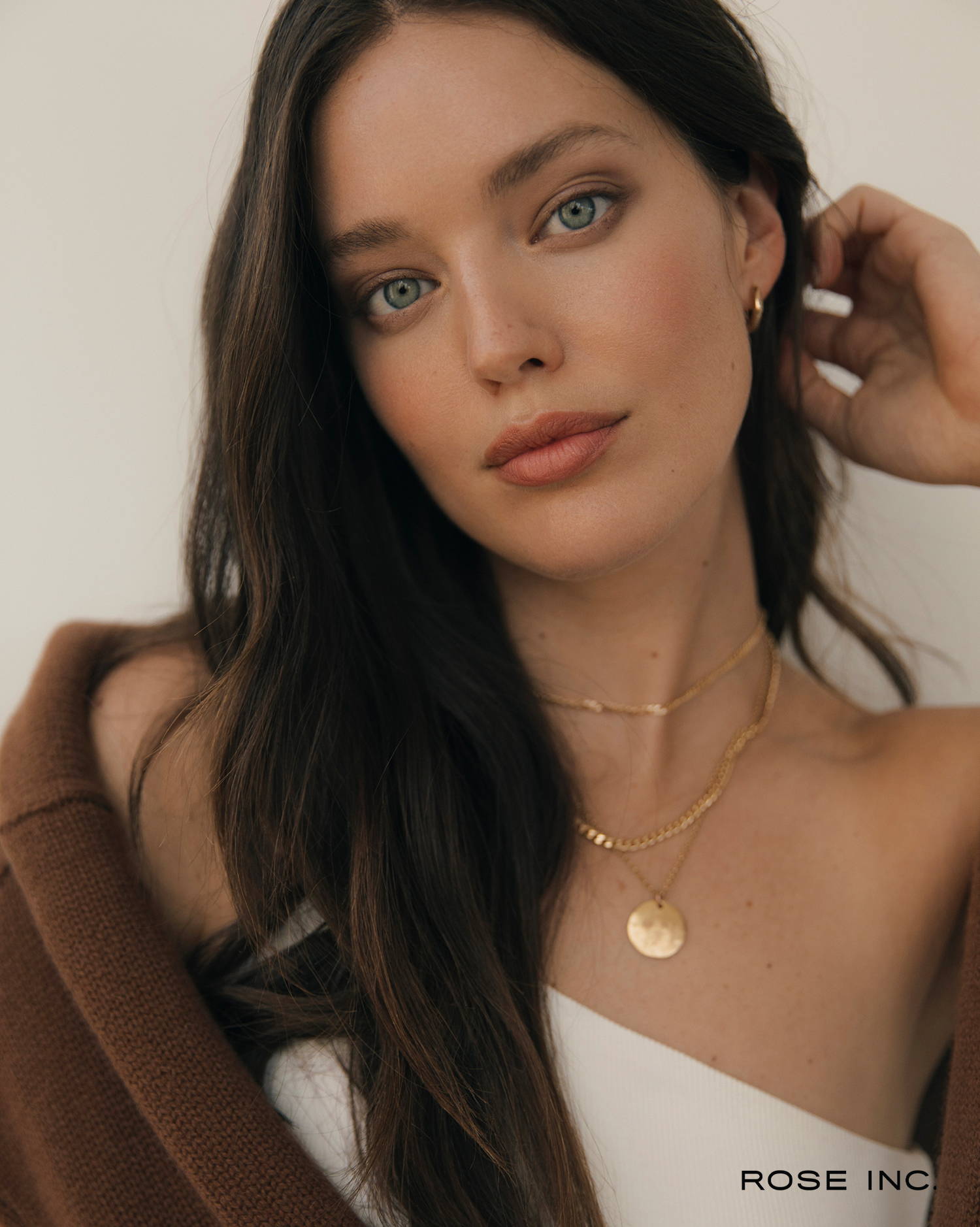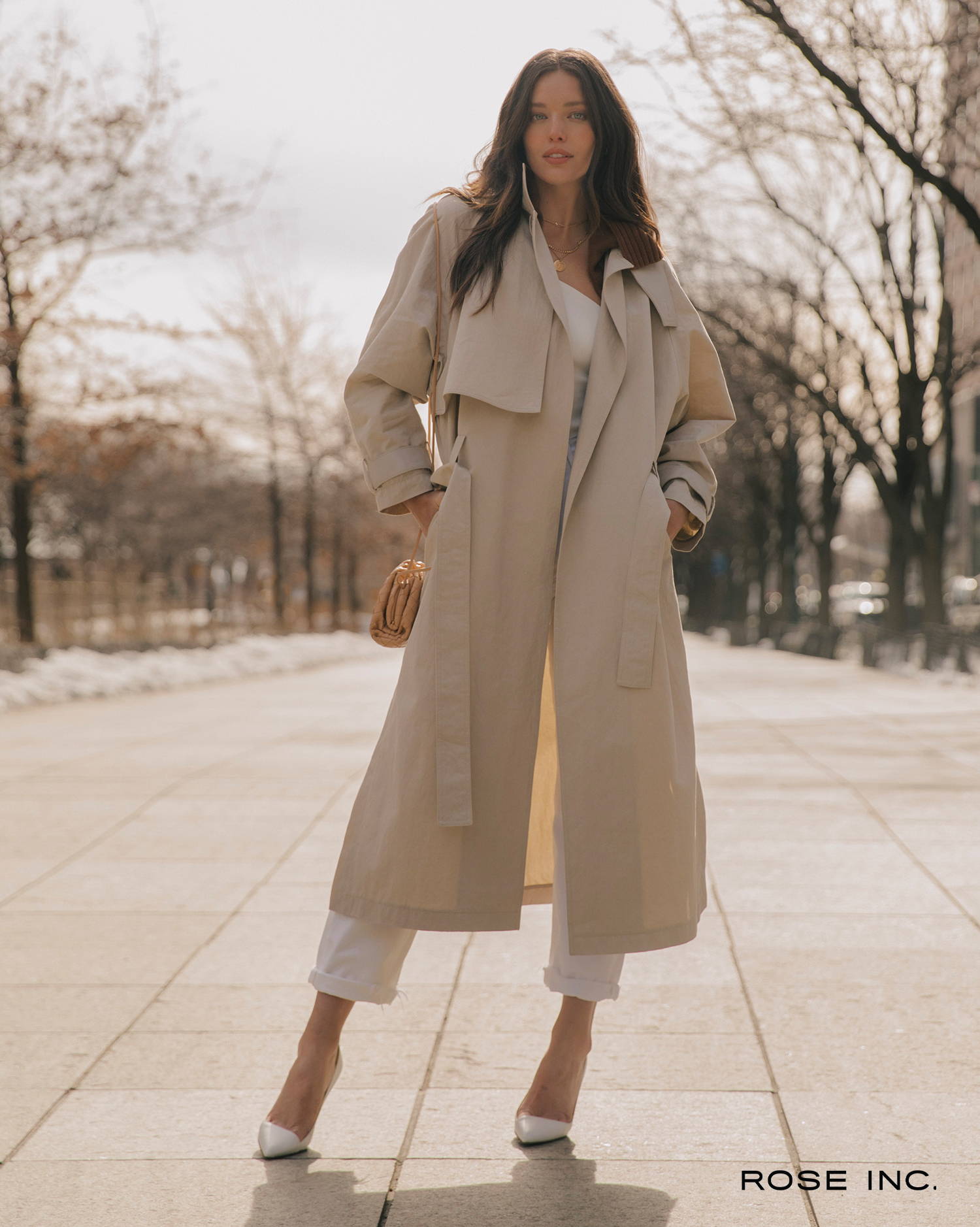 RI:
How do you start your day?
ED:
I start my day with my morning oat milk latte and then I always get some kind of workout in—even if it's just 20 or 30 minutes a day. I make sure to always do my skin-care routine, which is my cleanser, my vitamin C serum, and my moisturizer. And I also try to make sure to get dressed every day in some capacity so that at least I'm not in my pajamas all day. It's not going to be the best outfit I've ever been in in my life, but that really helps with my mental and spiritual health generally.
RI:
Usually, a lot of models and people in the fashion space would be in the thick of fashion month right now, what's it been like to take a step back from all of that?
ED:
I do miss it…I miss the energy of fashion week and everyone that came with it and what it brought to New York and all the cities that fashion week hit. I have hope that it will return in not too long and, in the meantime, I've been staying really busy launching my skin-care business, which I'm grateful for.
RI:
You're very much online…how do you balance what to share vs. what to keep to yourself?
ED:
I think it's always a balancing act. I try to be somewhat thoughtful about what I put online and make sure that it's something that will play well with all of the types of people in my life—like my mom or my husband. That's probably a weird way to say it, but that's kind of like my compass. Generally, I have two categories of content: Something helpful and educational, or something that's positive, entertaining, and will make people laugh or feel good.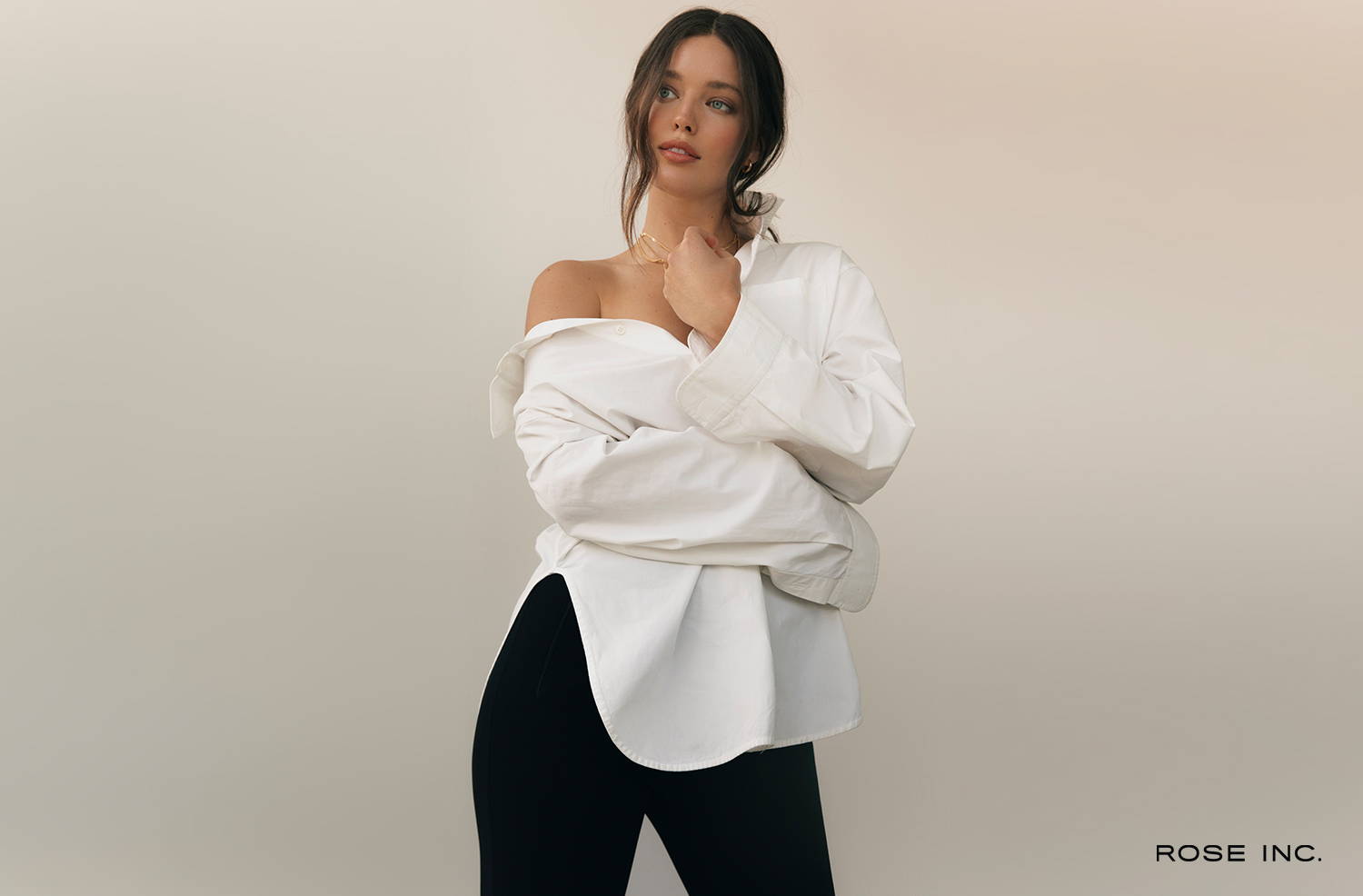 Sticking to my skin-care routine absolutely makes me feel sane…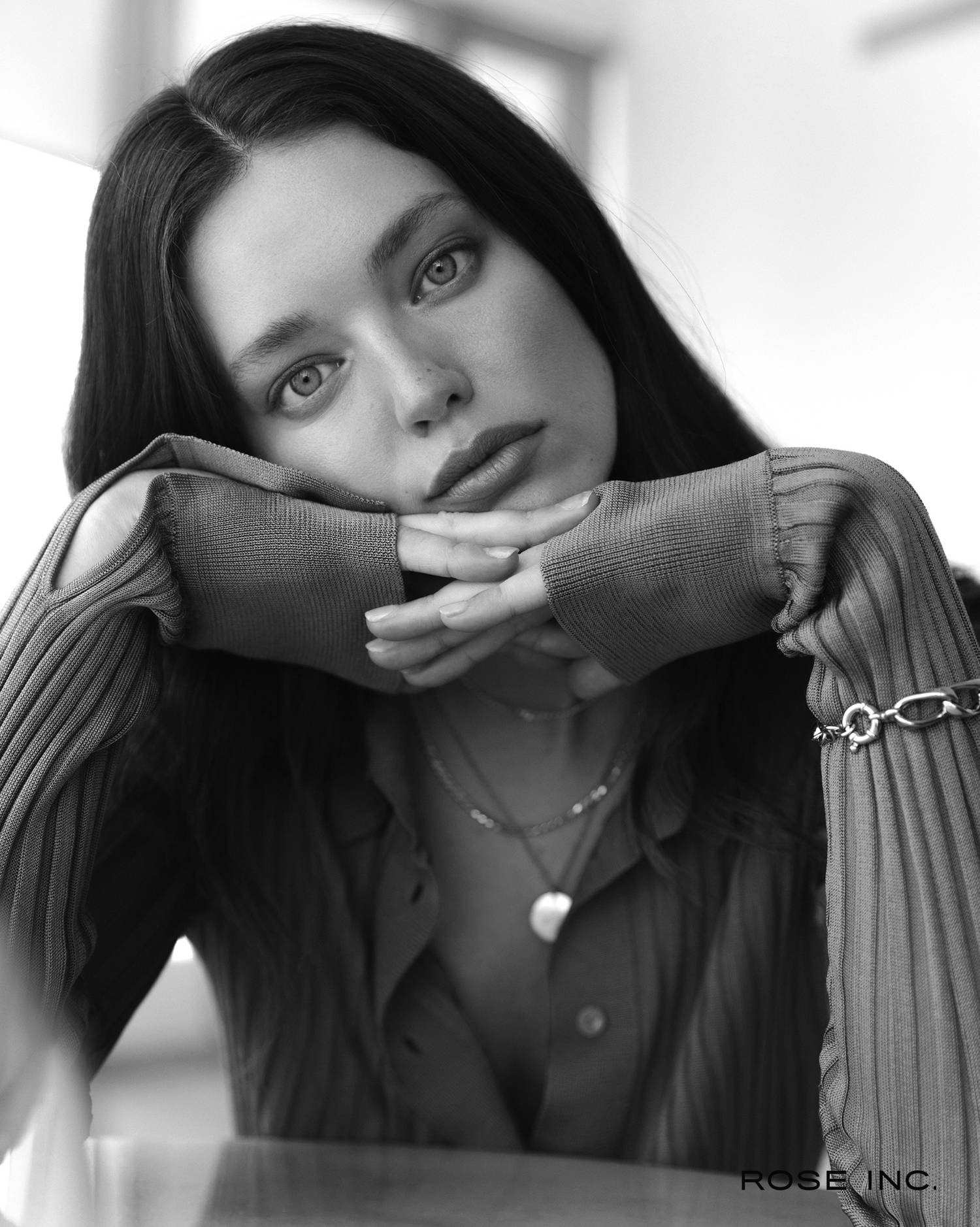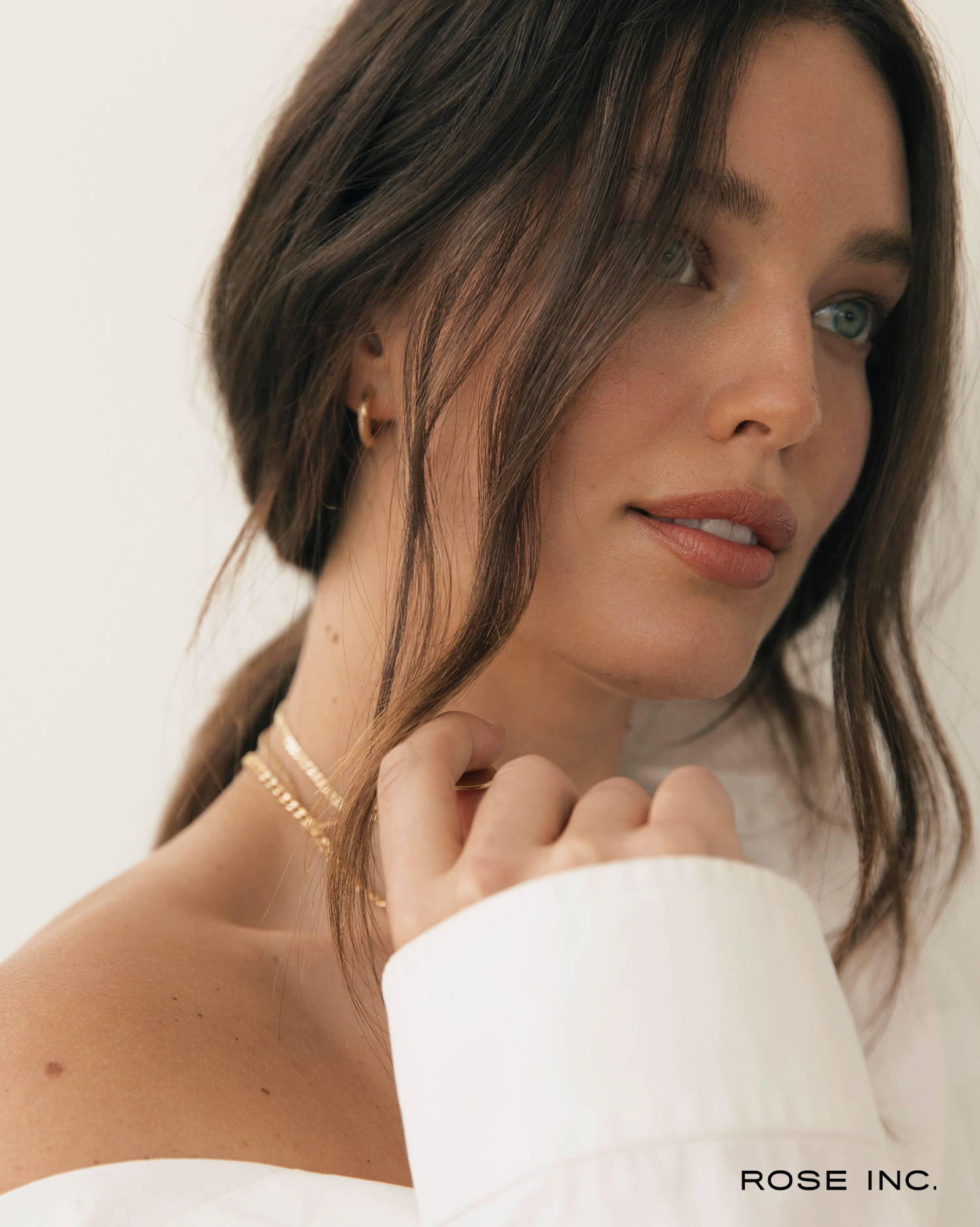 RI:
In the same light, how do you balance being too online and taking breaks?
ED:
I think it's harder than ever to step away from the computer, but I do have to build in those mini-breaks in my day otherwise my calendar fills up really quickly. It can be something as simple as going for a walk and grabbing a coffee at my favorite shop or laying on the floor playing with my puppy. Those moments make all the difference in the world.
RI:
You've talked about body insecurities publicly in the past, what have you found to be most helpful in learning to be kinder to yourself?
ED:
Generally, staying away from comparing yourself to others—which I know is easier said than done—and being mindful about who you follow on social media and the type of content that you consume. If you're looking at or consuming content from people who don't make you feel good, or you find yourself comparing yourself to them and feeling worse about yourself, mute those things, unfollow those people. But also bringing in positive self-talk and not allowing the insecure voice in my head to dictate how I feel and what I'm doing.
RI:
You also create a lot of beauty content, have you always had a natural curiosity about beauty, or did someone (or something) pique your interest?
ED:
As a model, I've worked for so many beauty brands for so long so it was very much intertwined with my life. I was always genuinely interested in beauty on set, asking makeup artists what they were using, what they were doing, why they liked certain products, so I think it made sense that I started sharing these tidbits and things that I learned on set and behind the scenes. I also knew that it was something that my audience liked seeing from me so it was like the perfect marriage of those things.
RI:
What does "beauty" mean to you?
ED:
When you can tell someone is being their true, honest, most authentic self it glows from within and is a form of confidence. I see that as beauty.
RI:
What inspired you to start your skin-care brand Covey?
ED:
As a model in the industry now for over 10 years, my skin was always really important and a top priority. I would try so many products and spend so much time trying to figure out my routine and had access to so many experts but I still made some big and core mistakes. I wasn't seeing results and generally felt really overwhelmed and confused, so I wanted to create a simple, effective, and compatible routine.

I analyzed over 2,000 comments on my skin-care content and my social profiles and I realized that I wasn't alone in those challenges that I was having. The main questions that I was seeing were: What products do I need in my routine? Do they work together? How should I use them? What order should I apply them in? So Covey really removes the complexity from skincare.
RI:
How did you go about deciding on the three products you have?
ED:
The three products, what's in them, and what they do, came from a couple of things. We partnered with a dermatologist in New York City, Dr. Julie Russak, MD, and she helped us to identify the key products and made sure that the ingredients we were using were the highest of quality. My business partner and I also went through over 5,000 reviews of products on top retailers and figured out what people were complaining about, what they were craving out of their routines, and what was causing irritation. It helped us inform our decision around what the products were and what was in them, how they felt, all of that.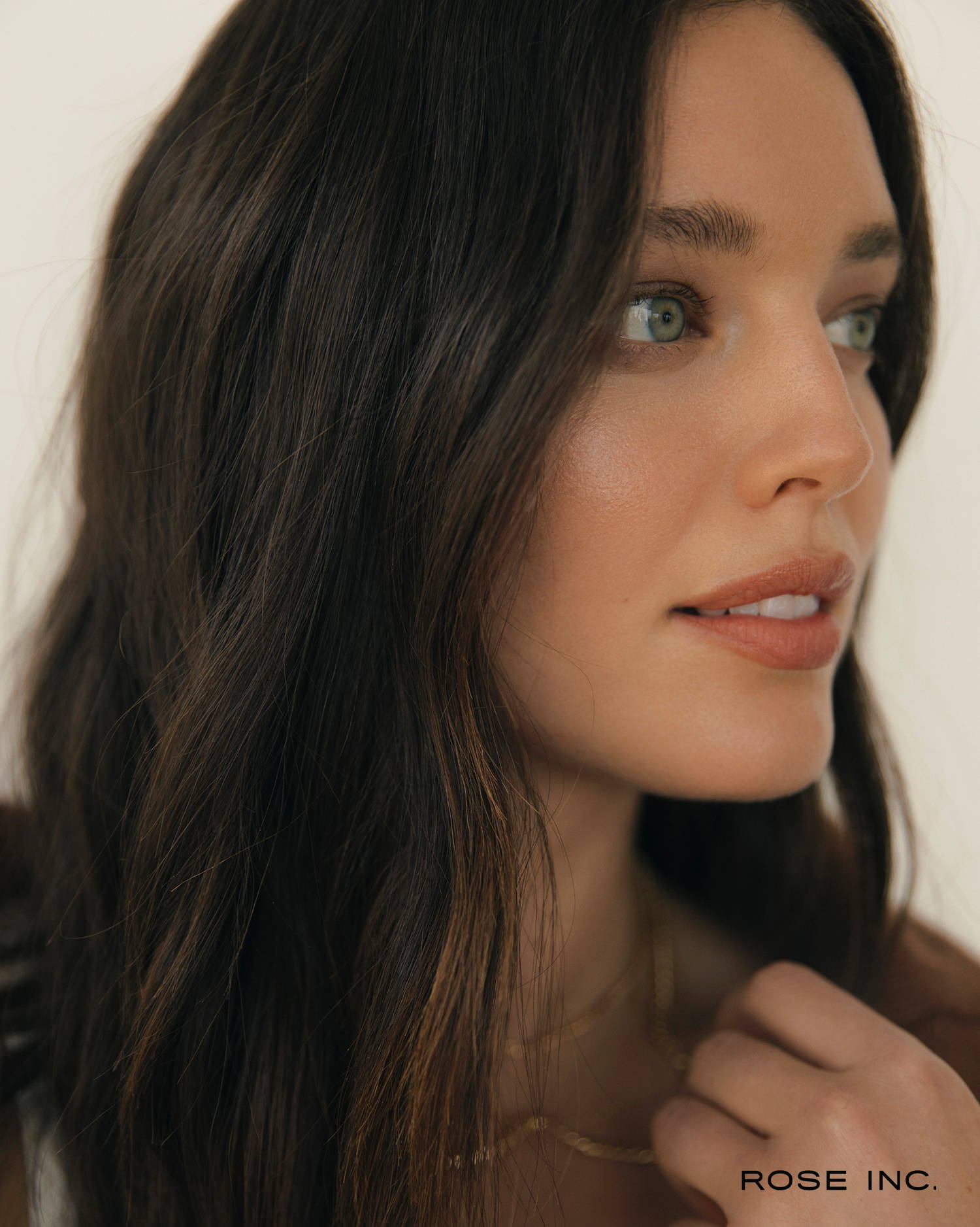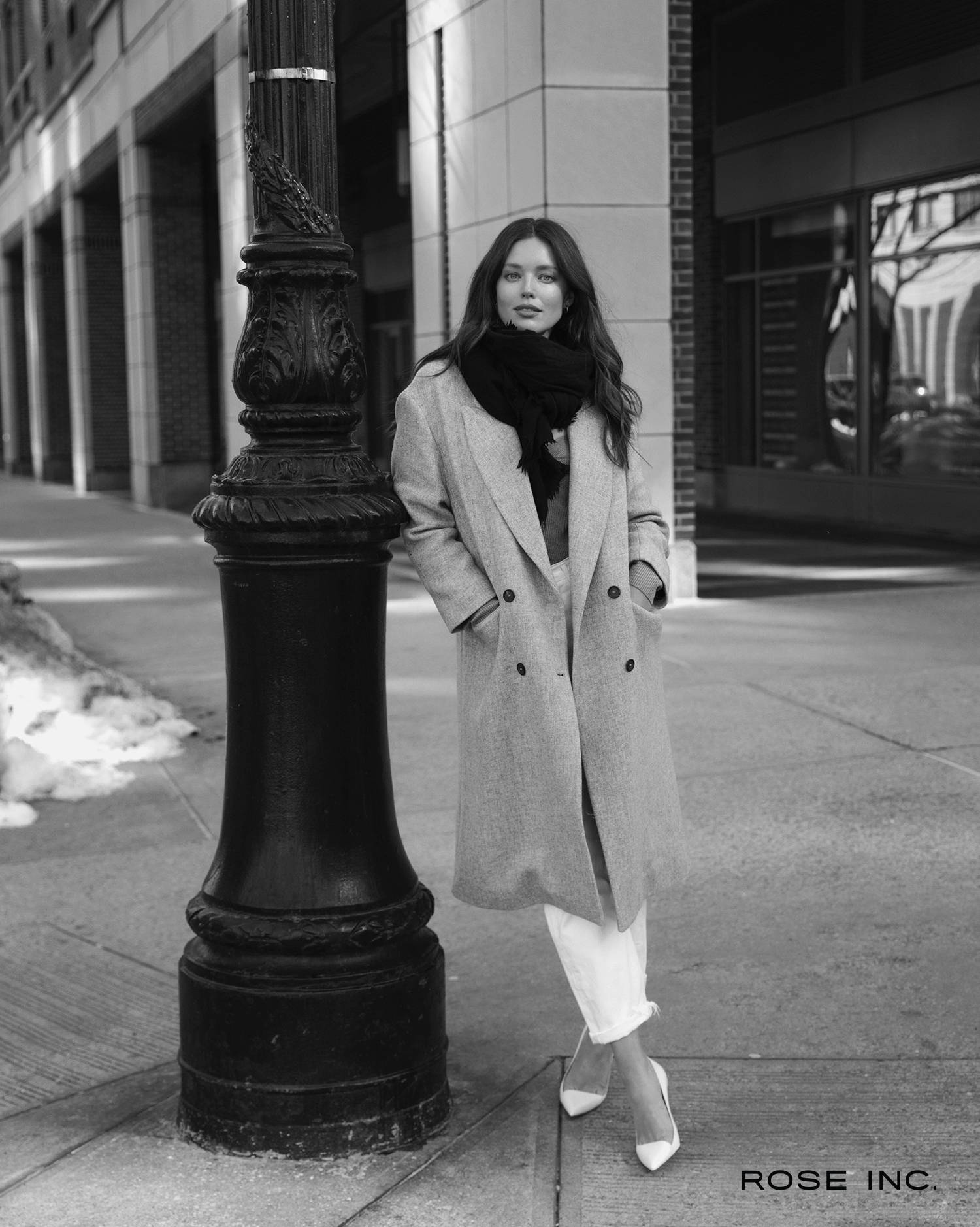 RI:
What does your skin-care routine look like these days?
ED:
My skin-care routine is kind of like a ritual to me and it starts and ends my day, so I do keep it really minimal with a couple of key products. I start with Covey's cleanser and it gets rid of any dirt or grime from the evening. Cleansers are often overlooked but it's one of the most important steps in your routine. Then I always use my vitamin C serum. Covey's has 15% tetrahexyldecyl ascorbate which is a different form than a lot of other brands. It's more stable, does a better job at penetrating the skin, has no smell or scent, and it's 50 times stronger than L-ascorbic acid. Last but not least, I use the moisturizer from Covey which has squalane and glycerin in it. It's this perfect balance of water-based hydration and oil-based moisture and it's really lightweight, but it's also super rich and hydrating at the same time. The texture is incredible and was really important when we were formulating it. It also plays really well with makeup which was also really important for me. And then in the mornings I always make sure to pair a sunscreen on top of that. I love anything Supergoop.
RI:
What about your hair-care regimen?
ED:
It's kind of unexciting. For the winter, my hair gets so dry and my scalp gets so dry so I use Neutrogena's T-Gel which is for super dry, itchy scalp. I'm in New York and it just happens every winter without fail. For my conditioner, I use Oribe Gold Lust Repair and Restore Conditioner which I really like. I always do some sort of oil on my ends, and I really love MAY11. It's also really good on my scalp if I'm not going anywhere for the day. And then I use Ouai's Leave-In Conditioner during the day if I let my hair air-dry and want to let my hair texture shine through.
RI:
What beauty lesson have you learned from modeling—any tricks, bits of advice, or techniques that you now use regularly?
ED:
I used to be so overwhelmed by some of the makeup looks artists would do on me, but I've learned to focus on an eye or a lip and leave the rest really simple. You can create really amazing makeup and beauty looks without putting on too many products or too much crazy time and effort.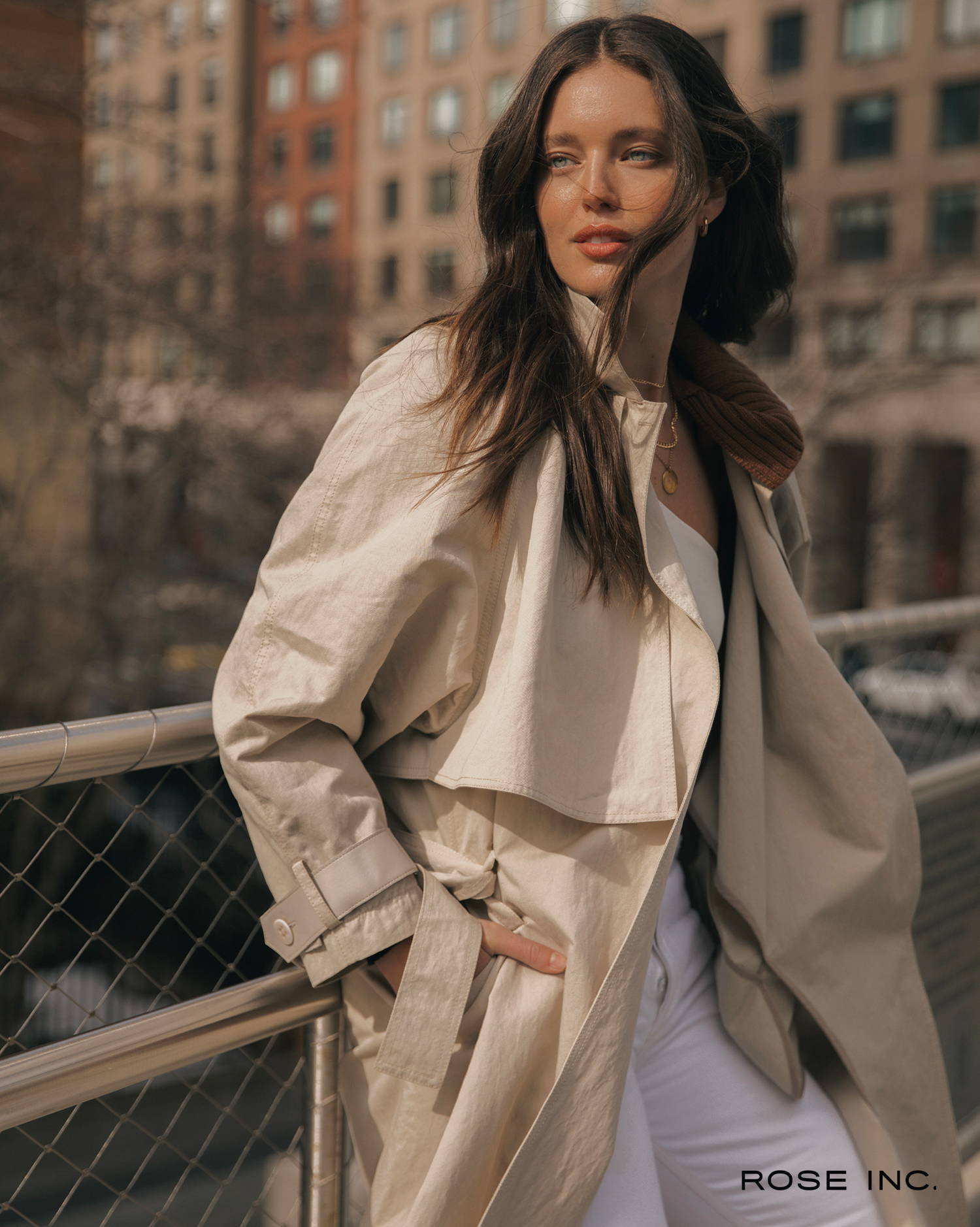 RI:
What's your everyday, go-to makeup look?
ED:
I always try to look glowing and fresh. I always usually do a little bit of concealer, I like Maybelline's under-eye concealer, it's my old faithful. I'll do that under my eyes and the center of my forehead and my chin. I always do some kind of blush, I put it all over my cheeks and all over my nose, it just makes me feel happy and youthful and sunny. I use Bare Minerals blush and it's the color You Had Me At Merlot. I always fill in my brows just a tiny bit on the ends, I'm super fair in the brow department. I use Maybelline Brow Precise and I use a blonde color pencil so it's super natural looking, and their clear brow gel. I always do some sort of lip, I like a berry, wine, merlot kind of color lip and I usually use Clinique Chubby Stick. And then I always do some kind of bronzer—always, always, always. I use Maybelline City Bronzer and that makes me feel like I just got home from vacation and makes me feel put together, especially in the winter in New York when I just look so dull.
RI:
Do you recall your first makeup purchase?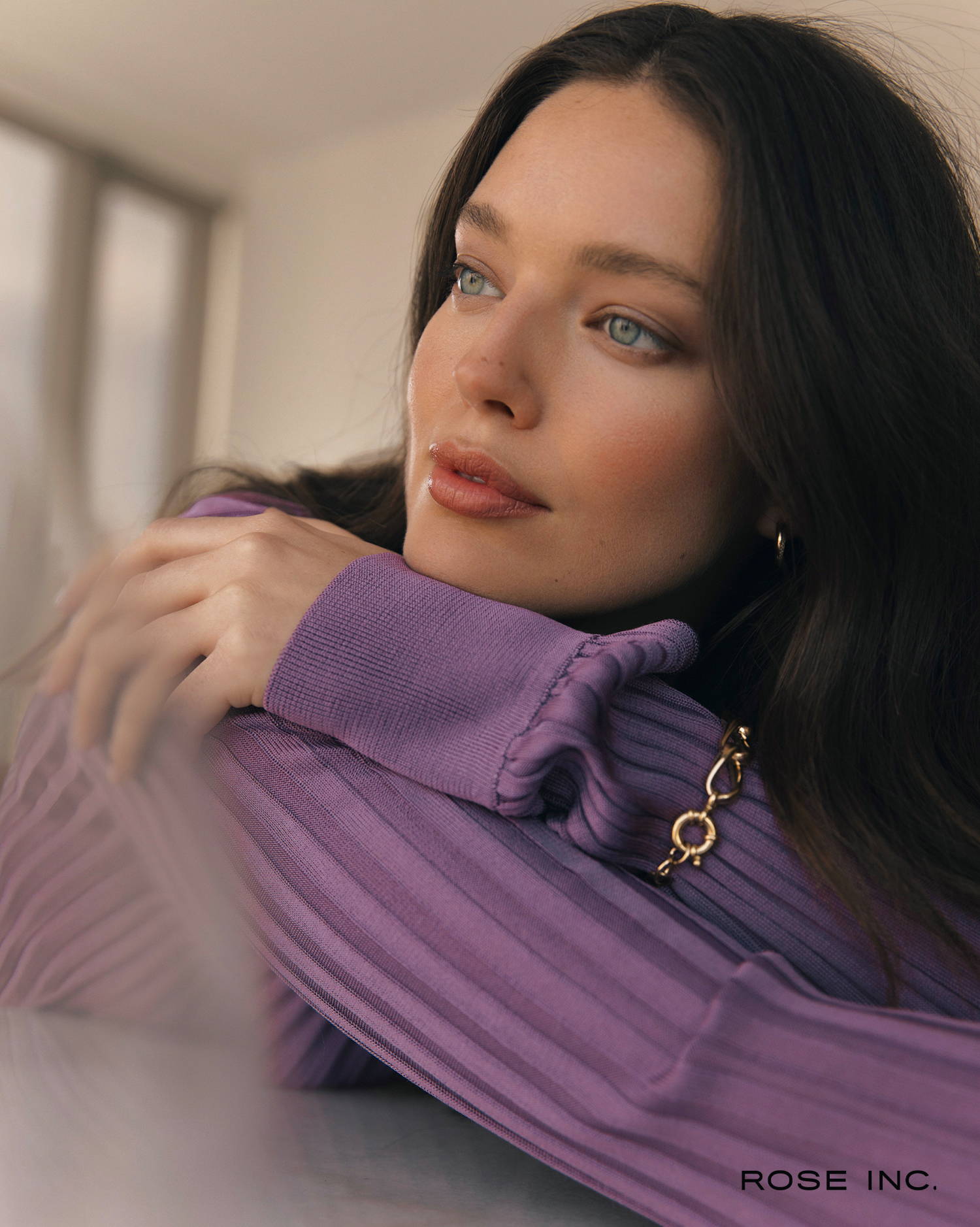 RI:
What do you do when you need a mood boost?
ED:
Working out, of course, is helpful. I also go to therapy once a week which has been very helpful during this time. Playing with my puppy is very helpful, a major mood booster. And also I would say blasting really happy music and jumping around in circles with my husband. I'll do that to amp myself up and it totally shifts our mood.
RI:
What is making you feel hopeful about the future right now?
ED:
I think the first couple of months of the pandemic were so hard and I feel like every day there's some good news about things getting better and moving in a good direction. This sounds kind of depressing but I think our darkest days are slowly starting to get behind us in terms of the pandemic at least. It's a super sunny day in New York today and I'm like, 'Oh my God, spring's coming!' It's just small things like that that I'm like, 'It's going to get better, the sun will come out, we won't be freezing during outdoor dining anymore!' Those are the things that are giving me glimmers of hope.