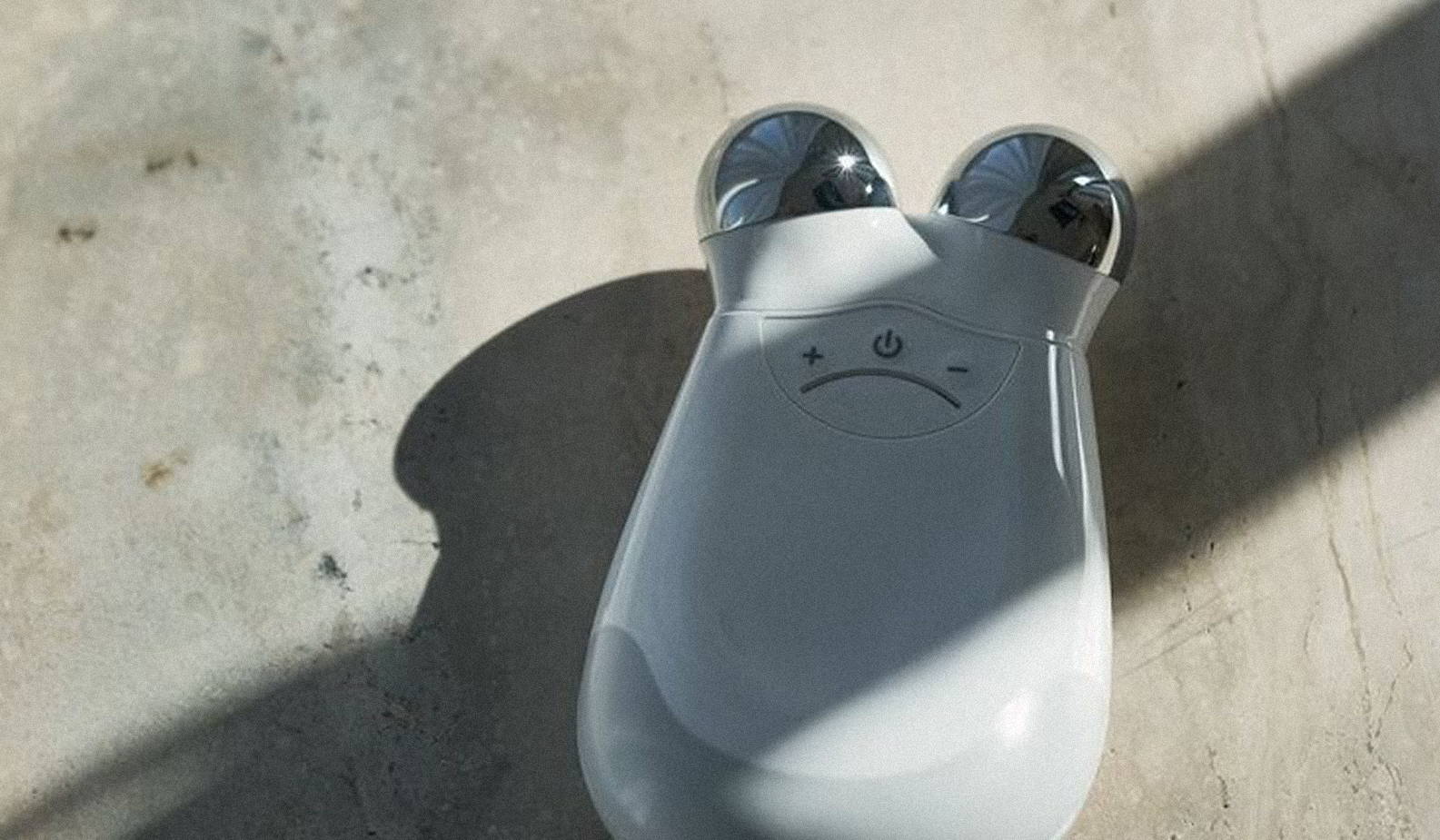 03 / 09
EDUCATION
The Techy Skin-Tightening Devices Top Experts Use At Home
Which new at-home skin-care devices are worth the investment? Rose Inc. investigates.
"I always believed in at-home facial devices, but I never talked about them on my Instagram because I felt like a used car salesman," says Sheila Nazarian, MD, a Beverly Hills-based plastic surgeon with her own Netflix show (Skin Decisions) and more than half a million followers on the social media platform. This changed when COVID-19 hit the States and she found herself publicly sharing how she uses at-home light therapy and other devices to supplement in-office treatments.
"Getting in-office treatments is like working out with your trainer and using at-home devices is like working out by yourself," she explains. "In the office, with stronger devices and numbing cream, we're able to push you a little bit harder, but they're both valuable. The things you do at home can help you reach your skin goals faster."
Partially due to the global pandemic, the category is booming. Tera Peterson, co-owner of at-home microcurrent device company NuFace, reports triple digit growth in sales via the brand's website in 2020. Meanwhile, the in-home light therapy device market is projected to reach some $67 million by 2026, according to Global Market Insights. But as one might expect, the devices do not come cheap. And while some are FDA-cleared and have been clinically studied, it's becoming harder and harder to determine which gadgets deliver on their claims.
Can at-home skin care devices really replace in-office treatments? Rose Inc. is investigating three of the top technologies this month—LED light therapy, microcurrent, and nano-misting—starting with the best way to tighten skin at home, below.
---
The Benefits:
"Microcurrent devices upregulate intracellular ATP, the energy driver of the skin," notes Melanie Palm, MD, a San Diego-based dermatologist and associate clinical professor at the University of California San Diego. "The technology is also thought to provide a temporary skin toning and/or lifting effect." NuFace co-founder Tera Peterson also credits the positive and negative currents in the device for increasing circulation, which can help reduce puffiness in skin. "The positive and negative current stimulates the muscles, so you get an instant tightening of the muscle — and that's what's lifting the face."
Who It's Good For:
These devices are typically well-tolerated by most skin types and tones, Dr. Palm notes, as long as they're not used on open or infected skin. What's more, microcurrent may provide additional benefits for those with neurotoxin injections, such as Botox or Dysport. Why? According to Peterson, it stimulates the facial muscles where said neurotoxin has blocked communication between the nerve and muscles and boosts circulation, which may allow for nutrients to be better delivered to the area. "That stimulation could be especially beneficial to those who have had years of neurotoxin injections that has caused the skin to thin," notes Dr. Nazarian.
The things you do at home can help you reach your skin goals faster...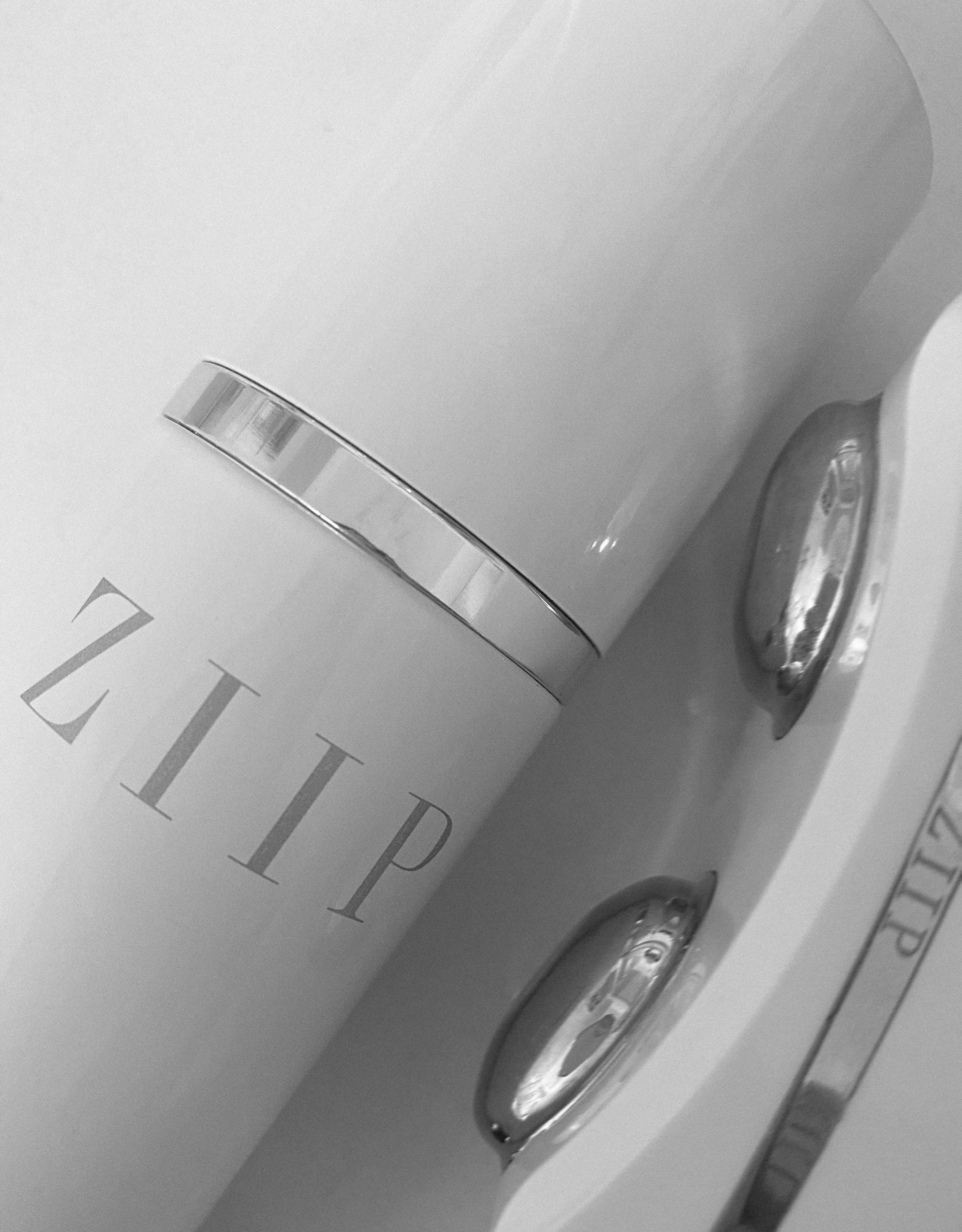 What To Buy:
NuFace is an FDA-cleared microcurrent toning device touted by renowned aestheticians like Joanna Czech and Shani Darden, an esthetician whose clients include January Jones and Jessica Alba. Also FDA-cleared (with clinical trials starting soon, according to the company) is Ziip, a device that similarly stokes ATP production (and therefore, collagen and elastin). Feeling extra tech-y? The gadget syncs with a smartphone app to offer treatments targeted for fine lines, acne, eyes, and sensitive skin.
How To Use:
Consistency is crucial. "It's best to start with five times a week for the first several weeks and then you can reduce the frequency after that," says Darden. The tech may help those whose eyebrows have fallen a bit due to forehead injections, Dr. Nazarian adds. "For those who want to keep that brow lifted as much as possible, but also don't want forehead wrinkles, microcurrent can help if used in an upward sweeping motion from the eyebrow to the hairline."
The In-Office Upgrade:
Microcurrent machines used in aesthetician are "quite strong," Darden confirms. But of all the in-home devices for which there are in-office counterparts, microcurrent may pose the most narrow variance in results. "If you use it five minutes a day, then you'll notice a difference in two weeks," Dr. Nazarian says. "The results may not be as different than in-office treatments."
The Critics Say:
It's important to know that at-home microcurrent devices can (and should!) be used nearly every day in order to see results. But even when used as directed, the results achieved may not be drastic enough for everyone's liking. "The idea of stimulating facial muscles to contract and sculpt the jawline sounds great,"says Catherine Chang, MD, a plastic and reconstructive surgeon based in Beverly Hills. "I purchased an expensive at-home device, used it consistently, but never saw a difference…. This doesn't mean the technology doesn't work, just that the results aren't very noticeable."