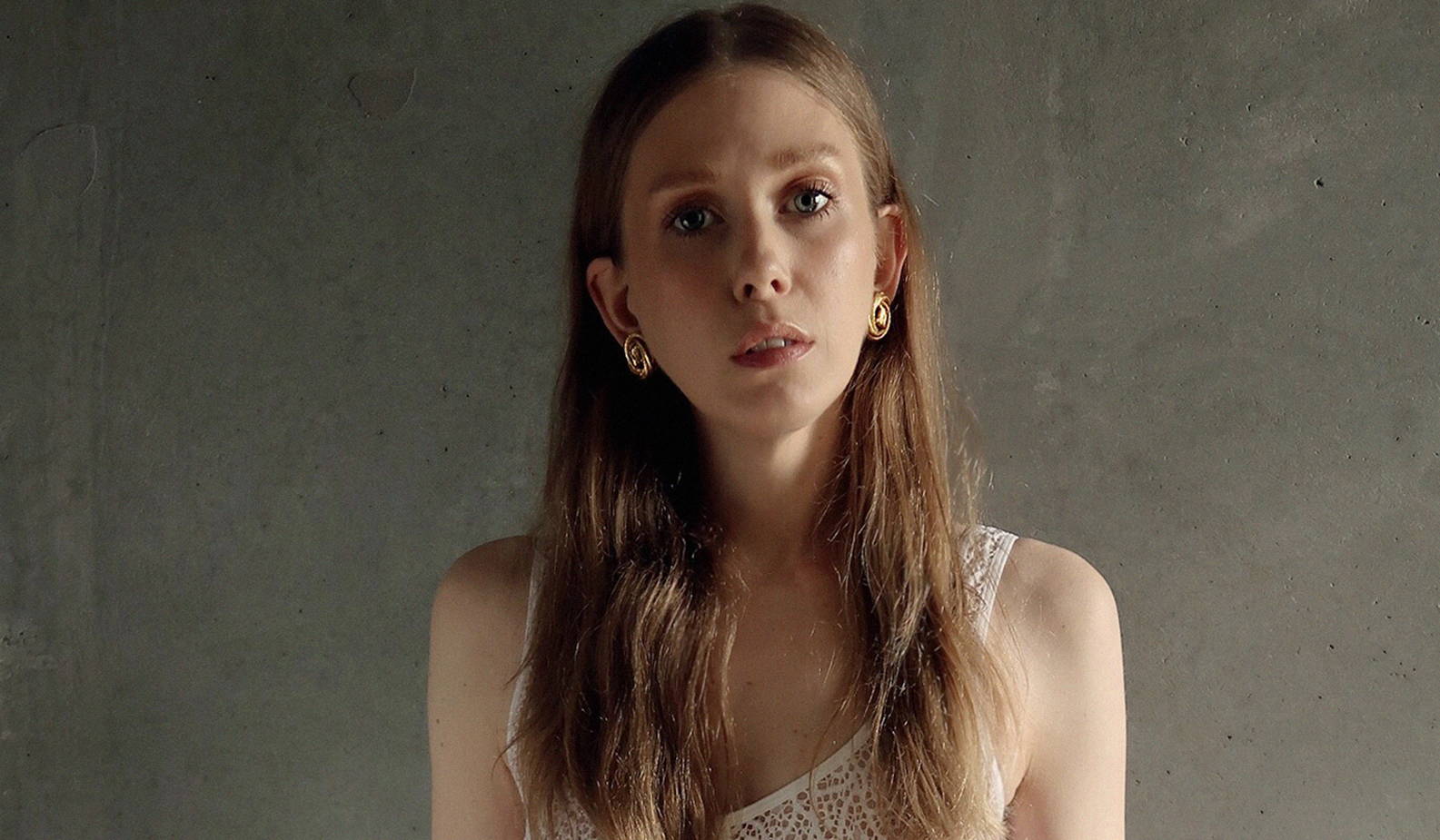 06 / 27
INTERVIEWS
Jenny Mustard on Becoming a Beauty Minimalist in The Pandemic
Everybody has a story about beauty. In Rose Inc.'s The Profile, some of the world's most intriguing people share theirs. In this intimate interview series, we get (virtually) up close and personal to explore their definitions of beauty and path to self-confidence. Featuring imagery shot through their own lens, The Profile presents these compelling personalities in a new light—one that illuminates their own journey, dreams, and desires while highlighting their unique relationship with beauty.
For Jenny Mustard, who studied biology in college in hopes of working with animals, deciding to pursue fashion and beauty as a career has provided countless opportunities to think deeply about her values. "I want my role as an influencer to center around making beauty and style about being kind to yourself," she says. "Beauty is not about hiding or changing who we are, it's the opposite. It's about bringing forward our quirks and uniquenesses and showing how beautiful we all are just because we're a bit weird, not because we look like cookie-cutter standard humans."
Originally from Sweden, Mustard and her partner David moved to London in 2010 and started a vegan, pre-owned clothing website — for which she modeled and he photographed — which led to her starting an Instagram, an eponymous YouTube channel, and later a podcast that they host together. Today, she balances these platforms while focusing on her writing, both fiction and non-fiction, and is working on a new Youtube channel that centers around house tours — all the while being mindful of her ethos. "I try my hardest to make my views on beauty all about confidence and inclusivity and highlighting your own uniqueness and personal style," she says. "Beauty isn't something that should fix problems or flaws, it should be something fun that makes us a little bit happier."
We caught up with Mustard to discuss how she's stayed inspired in quarantine, how she's adapted her beauty routine over the past year, and the makeup tricks she swears by to make herself feel confident and (uniquely) beautiful.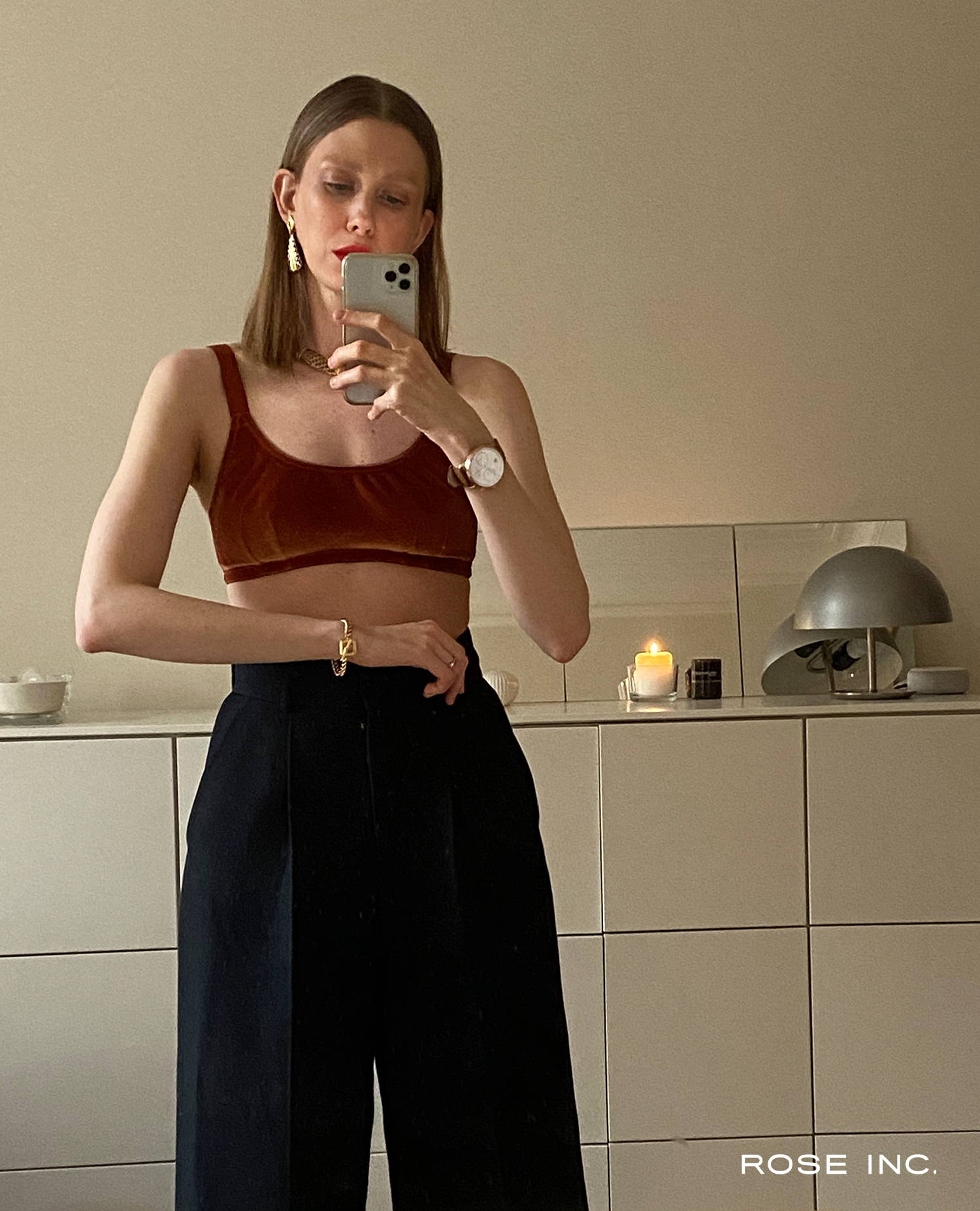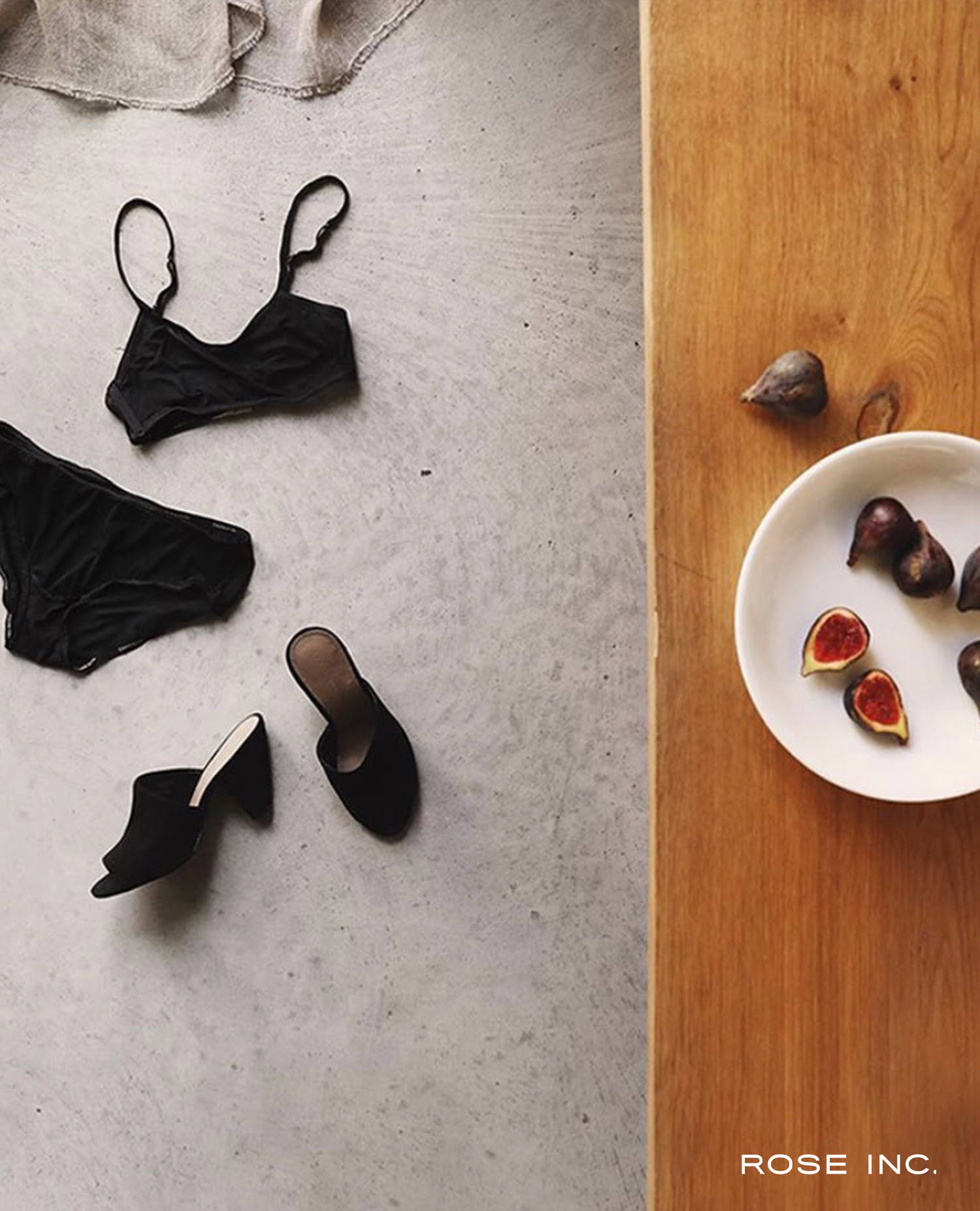 RI:
The global pandemic has changed so much of our everyday lives. What have you learned about yourself over the past year?
JM:
I've learned that I have a skill for entertaining myself. Even during the times of strict regulations, I've been able to find things to occupy my mind with to stave off boredom and worry. This must be one of the best things about being a creator — that you can so easily get absorbed in a project and find excitement even when you're just you, alone, in the same room day after day. During this extremely tough year, I've been so lucky to have a creative job and I'm very grateful for it. I've also learnt that however much fun you can have by yourself creating stuff in the same room day after day, you need other people. Now as the regulations are easing and you're able to see friends and have meetings, I feel like the world has gone from black and white to technicolor. You need the input and ideas and energy of other people to go on creating and feeling inspired, I'm convinced. 
RI:
What beauty rituals did you create for yourself in the pandemic? 
JM:
I did the opposite of creating beauty rituals, I scaled down and simplified my routine. No teeth whitening or body scrubs or face masks. I am, as of now, only washing my hair once per week and it is brilliant.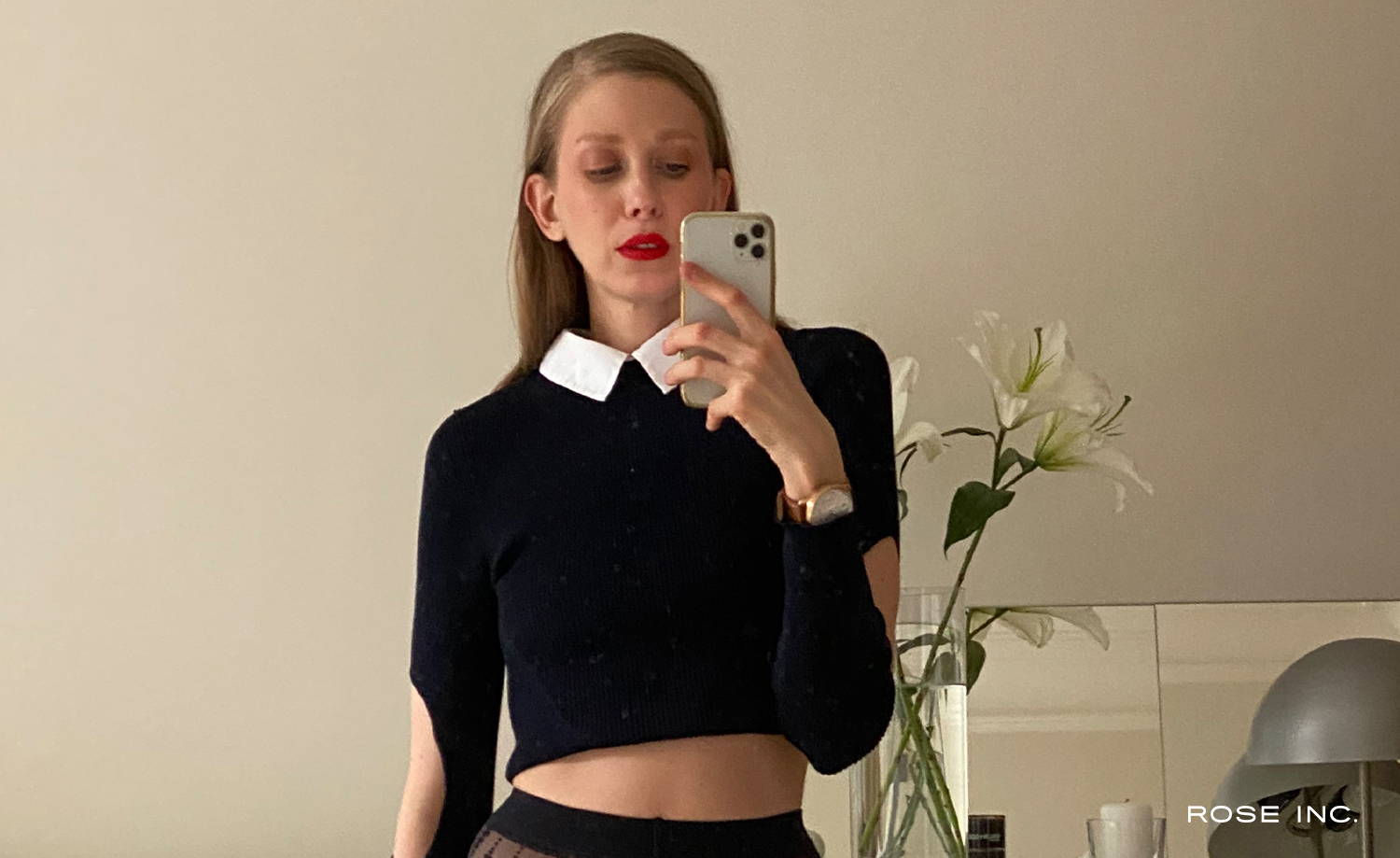 The temptation was too big, I had to put it on…
RI:
What do you believe about beauty now that you didn't before? 
JM:
I used to believe that beauty was about progress — you would test products and learn makeup skills that would make you prettier than before. Now I feel like beauty is more about fun. Not in a frivolous way, but in a way that lets you express who you are or what your mood happens to be or what your current personal style is. In my opinion, beauty isn't something that should fix problems or flaws, it should be something fun that makes us a little bit happier.
RI:
What is your first beauty memory? 
JM:
My friend's mother had a great makeup selection in her bathroom that I would always look at to admire the beautiful packaging. I was way too young to wear makeup myself but one day I opened this gorgeous lipstick case and to my surprise the lipstick was bright, ocean turquoise. The temptation was too big, I had to put it on. It really was hardcore turquoise and I thought it was strange because I had never seen an adult woman wear this shade. My lips started stinging but since it was my first time wearing lipstick I thought maybe it was normal. I walked out of the bathroom to show off my new look and my friend's mum started laughing and asked me why my lips were covered in her acne stick. I thought it looked good, though. Later on, in my early 20s, I bought lipstick in that exact shade of ocean turquoise.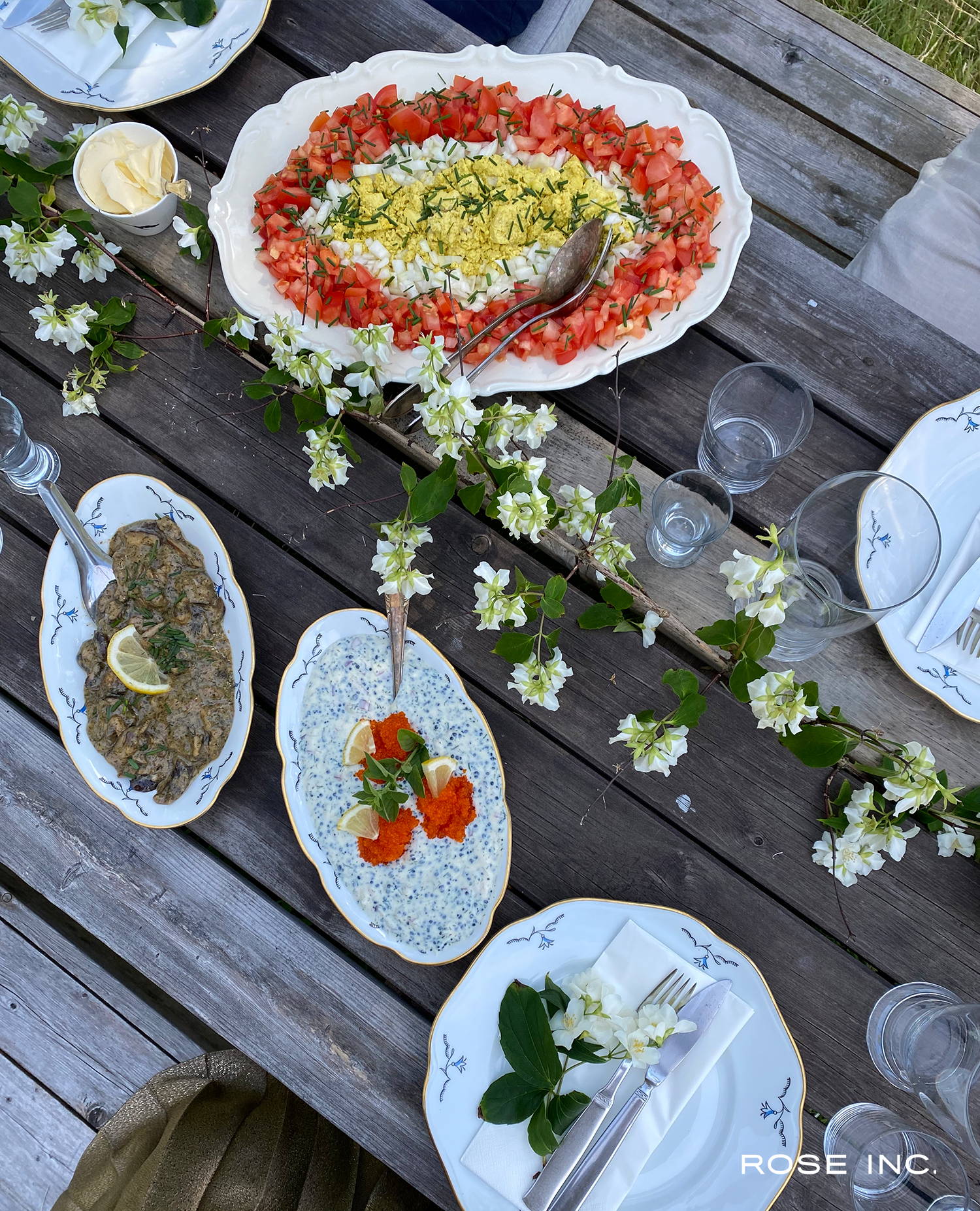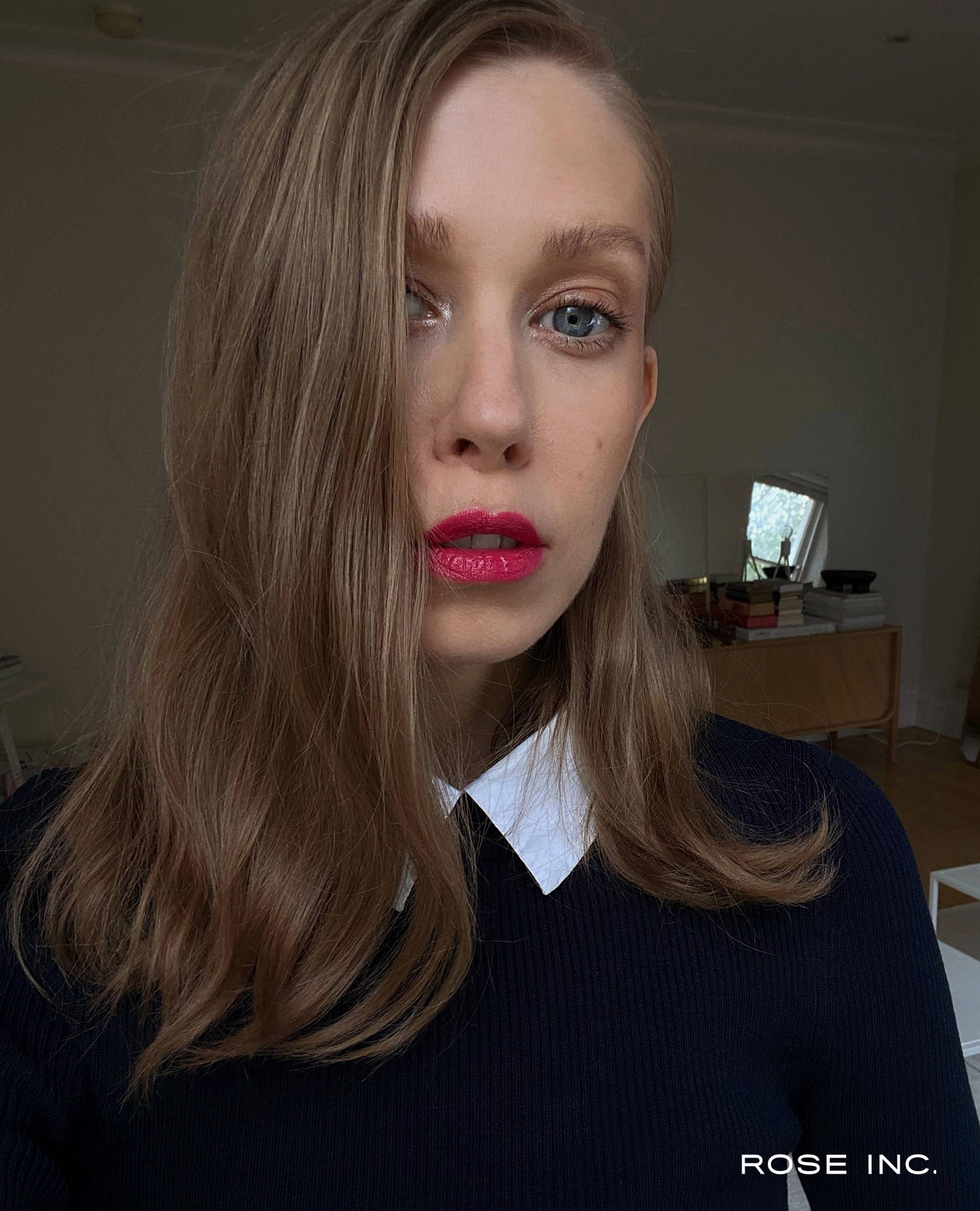 RI:
Where do you find your creative inspiration? 
JM:
Anywhere and everywhere. Socials, novels, movies. I am a shameless people watcher, too. One of the things I missed most during quarantine was definitely walking down the street feeling the mood of London and looking at dressed-up people. I found out this year just how much energy and creativity I get from the city's streets.
RI:
What attracted you to makeup originally? Has that changed over time? 
JM:
I think as a kid, makeup was a sign of adulthood. Once you were old enough to wear mascara, you were a big player. So I think initially makeup was about growing up, there was a sophistication about it. Of course now, as an adult, I don't need mascara to feel like a big player, but I do still enjoy the sophistication of it. And the eccentricity, on days I go a bit more radical. There's so much you can do with makeup, to highlight your favorite bits and experiment with where to draw attention. It's just pure fun. Plus, I enjoy the process of putting it on. It's calming.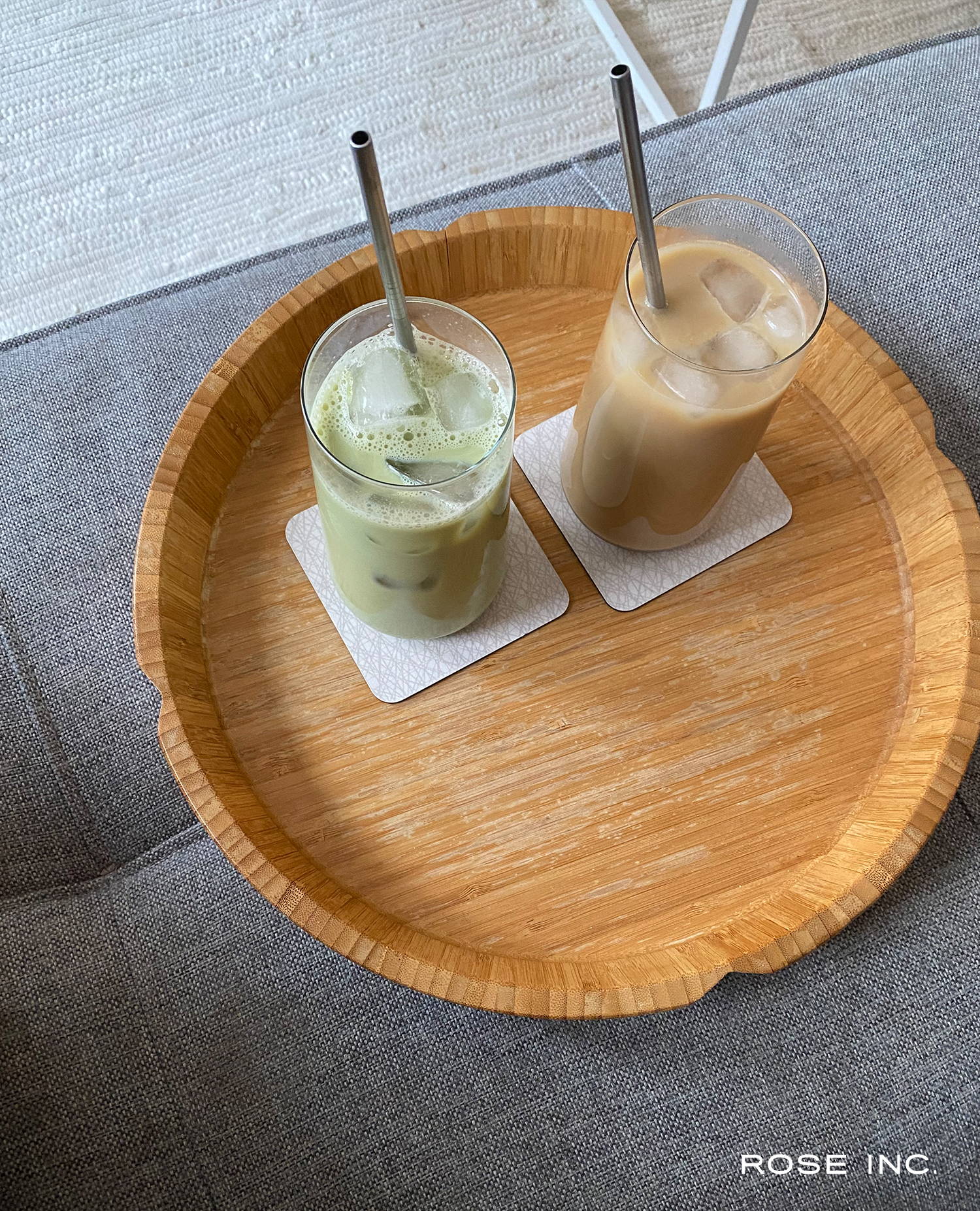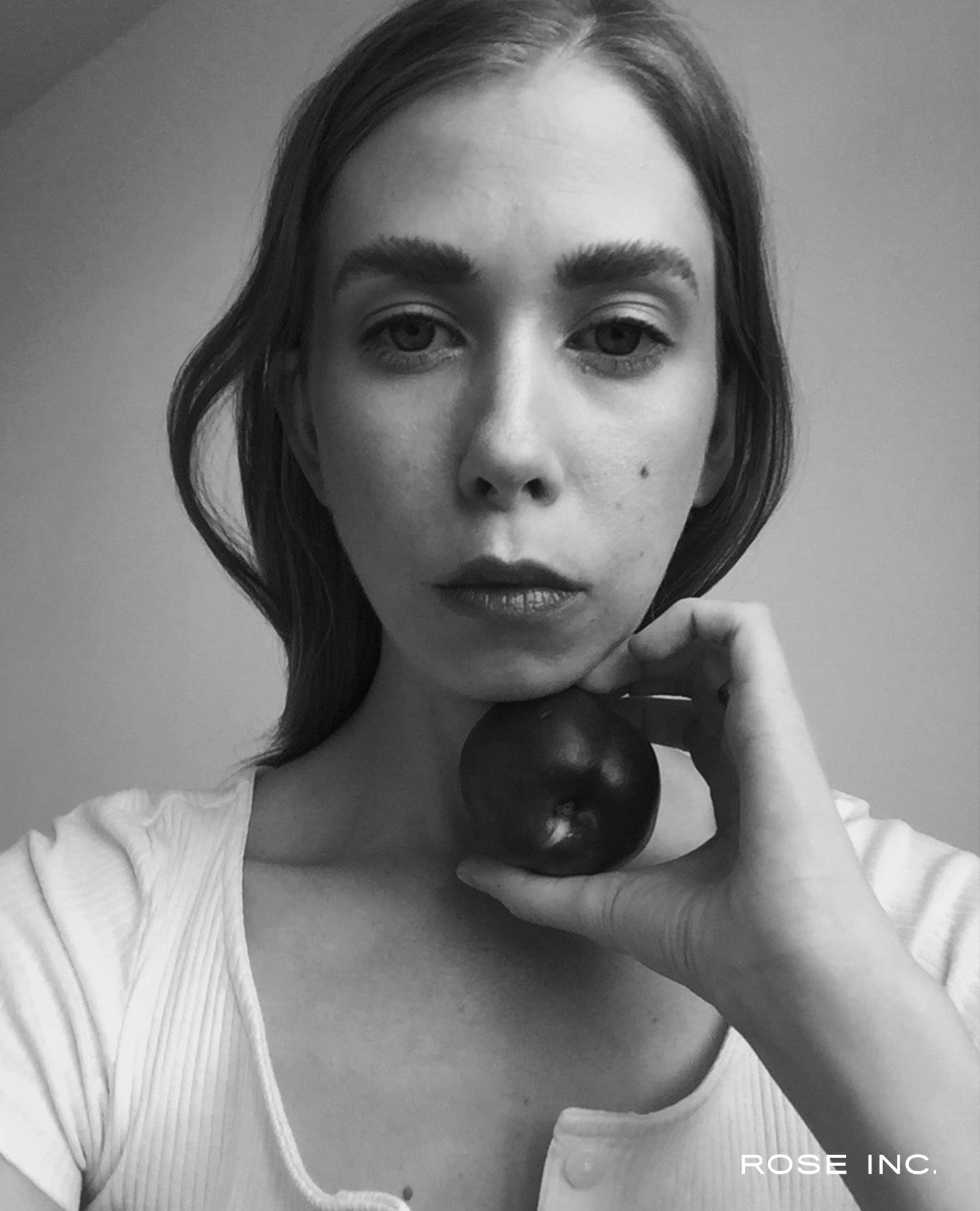 I enjoy pushing the envelope both with outfits and makeup, and I always feel most confident when I'm a bit daring…
RI:
What are your top beauty essentials? 
RI:
What are some of your go-to tricks for makeup application?
JM:
I like applying bronzer and blush high up on my cheeks and temples instead of underneath the cheekbones. I feel like this gives a lighter, more modern look. I also fill in one of my beauty spots with a brown eye pencil to give my face some character.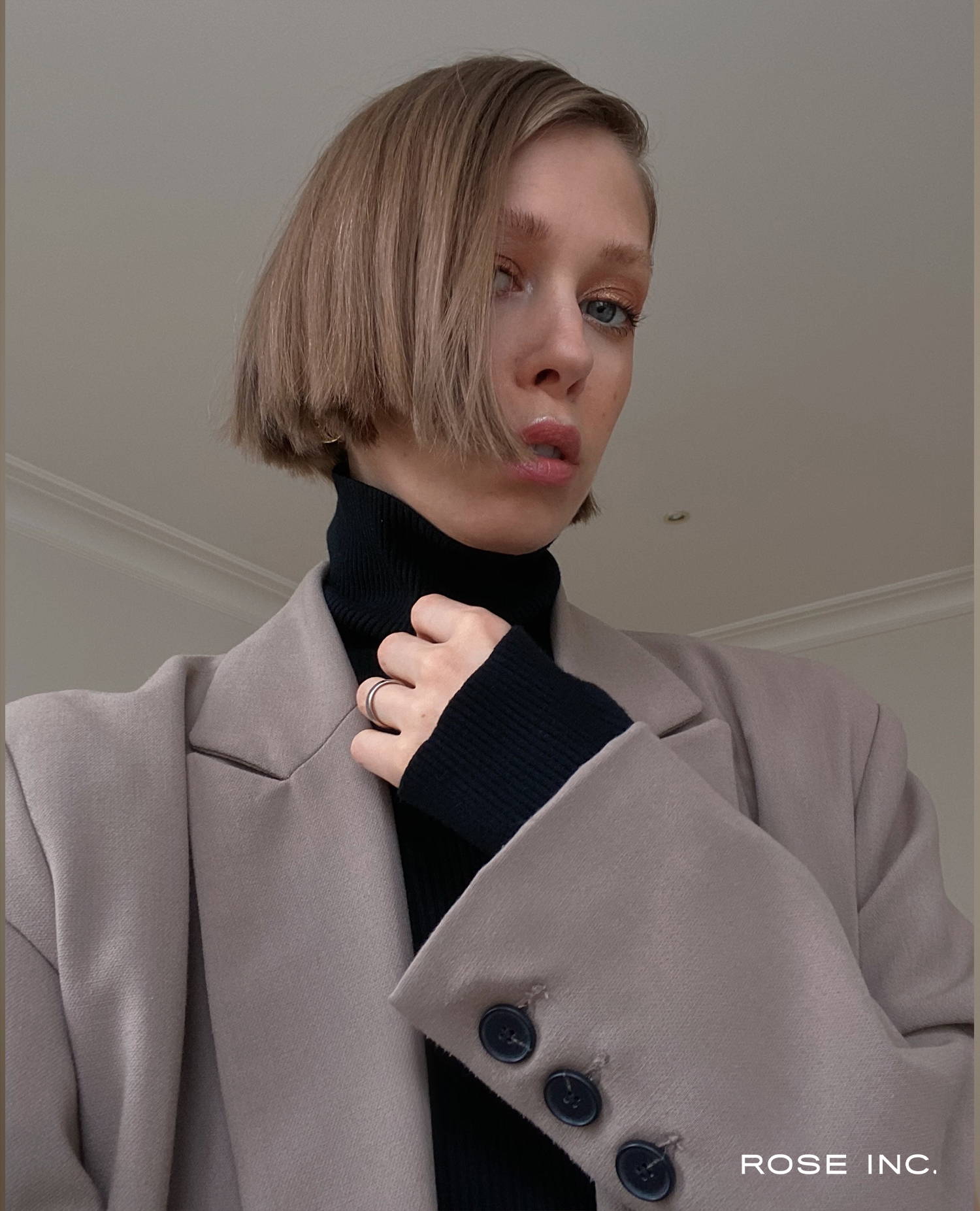 RI:
What is your skin-care regimen like? 
JM:
I am a big fan of Medik8, so after I shower and wash my face, I use the brand's toner, serums, and SPF moisturizers. At night, I wash my face again and apply Medik8's retinol products before I apply my face and eye night creams. At the moment I'm using Biossance's repair cream and it is gorgeous. Once a week I like to do an organic mud mask, but during the pandemic it has probably been more like once a month.
RI:
When it comes to beauty, what are you most passionate about? 
JM:
I'm passionate about something as inessential as beauty products not causing animal suffering. There is no excuse for that and I find it mind boggling that there still are brands out there so unmodern and backwards thinking that they think it's okay to test their products on lab animals.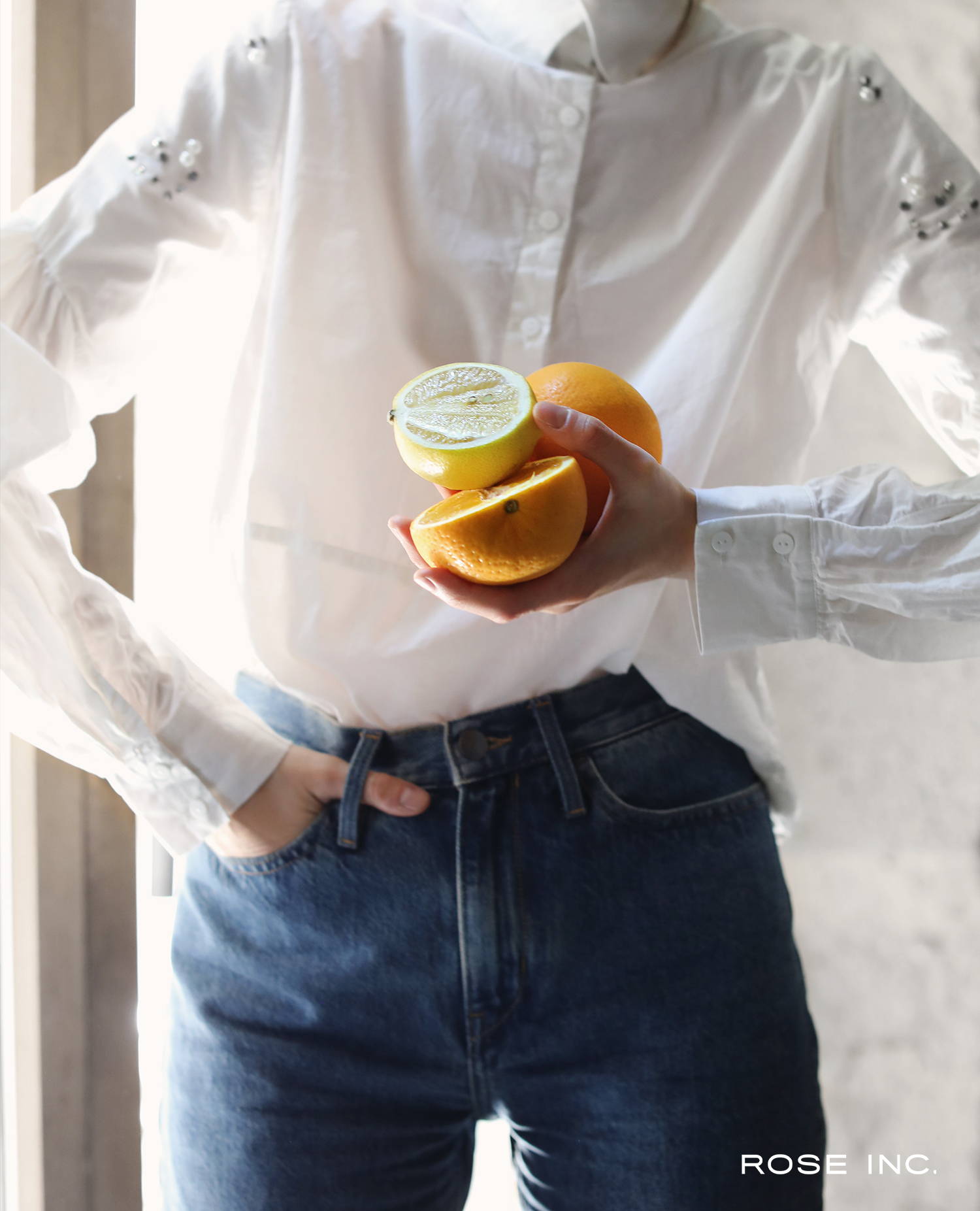 RI:
What was your first perfume, and what drew you to it? 
JM:
Oceanus, from The Body Shop. I had a really cool friend using it and I wanted to be just like her. Plus, I can't do any type of sweet or flowery scents and this was super fresh.
JM:
I am still looking for that perfect one. I tend to be drawn to grassy, woody, citrusy scents. 
RI:
When do you feel most confident in your beauty?
JM:
When I'm on the verge of being a bit out there. I enjoy pushing the envelope both with outfits and makeup, and I always feel most confident when I'm a bit daring. Also, whenever I'm rested and hydrated and not currently nurturing a hangover!
RI:
What would someone never guess about you? 
JM:
I'm an extremely messy eater and wish someone would make the adult bib happen.
RI:
Where do you see yourself in five years? 
JM:
Living in an old London period home that David and I own and have renovated, working together like we do now, and hanging out with our two rescue pups. I hope I have lots of time for writing and that we will finally somehow learn the impossible skill of taking the weekends off.