05 / 17
INTERVIEWS
Distancing Diaries: Maya Stepper
It wasn't that long ago that models were considered "old" by the time they reached legal drinking age. How times have changed (and for the better, we might add). German stunner Maya Stepper was scouted in her mid-twenties, and since then, she's modeled for the likes of Tom Ford, Mother, Anine Bing, and Victoria's Secret. For now, she's hanging out (and working, too!) at her minimalist-chic apartment in Brooklyn, where she's distancing with her boyfriend and their newly adopted German Shepherd puppy, Jet. Via email, she fills Rose Inc. in on life at home—and the surprising gifts to be found during isolation.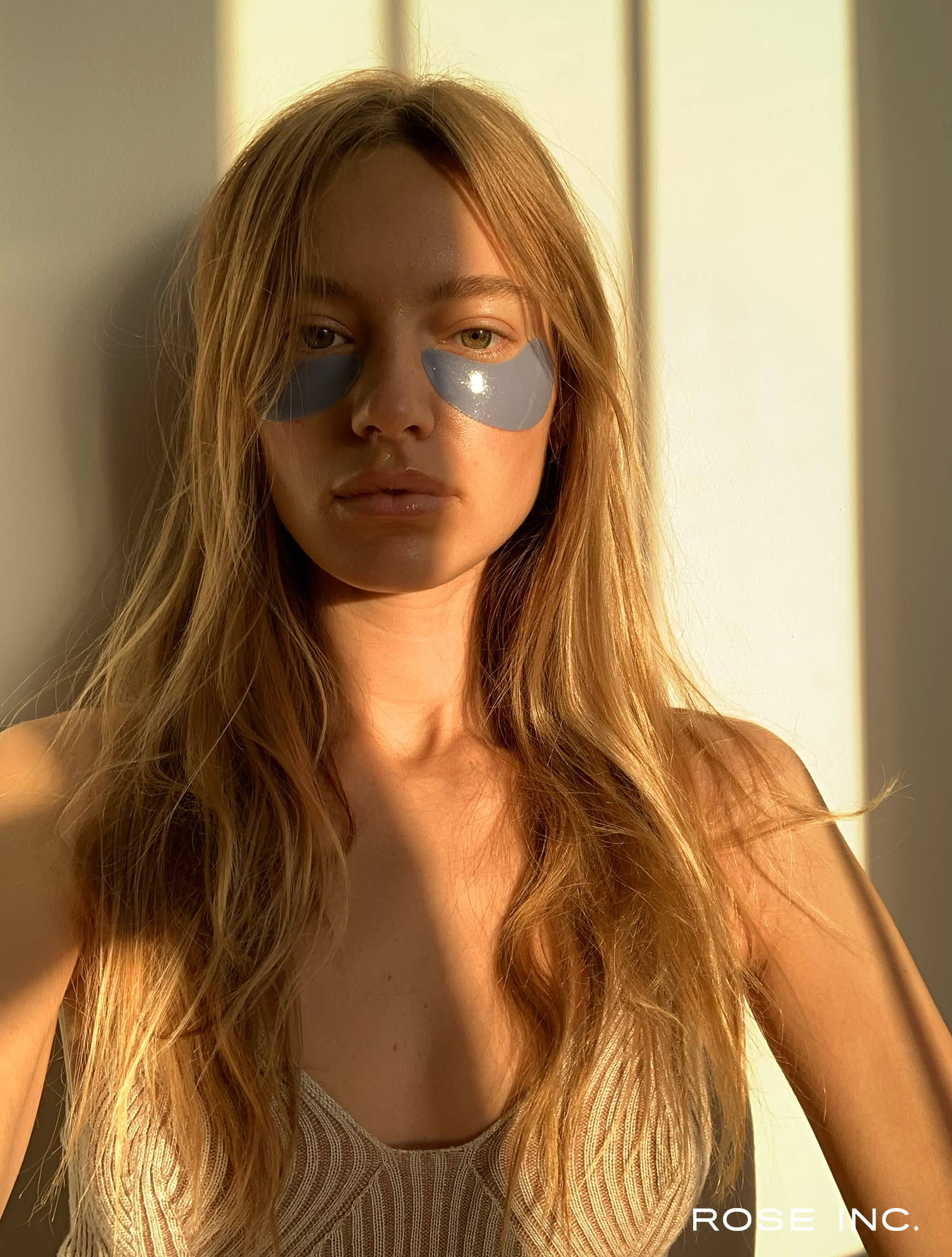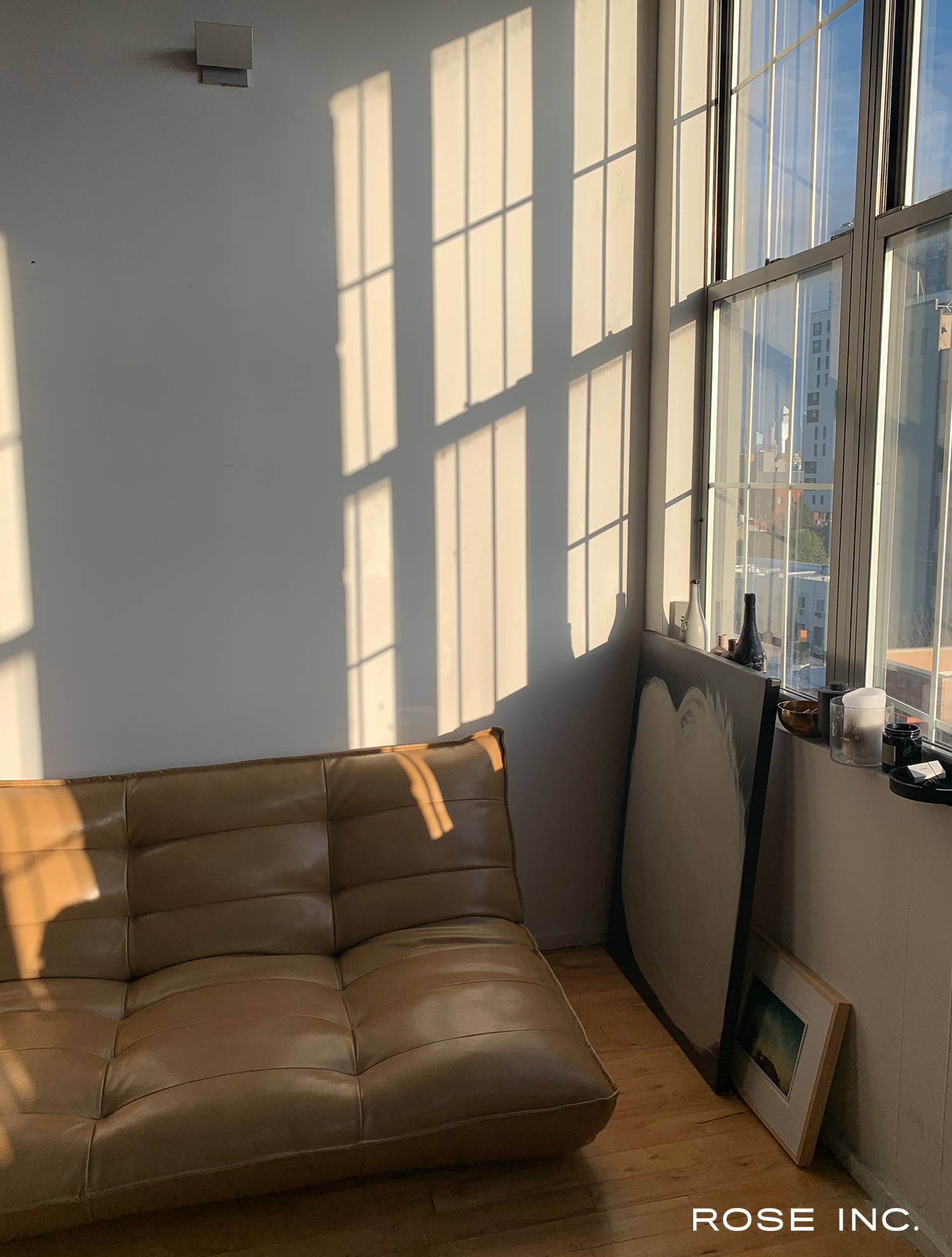 RI:
How are your spirits?
MS:
My spirits are awake. They sense the imbalance of our world, which often leaves me feeling helpless and disturbed. I am trying to bring focus to myself and my own little universe. I am eager to be inspired and find clarity of thought.
RI:
How are you staying informed on what's going on?
MS:
I usually only check the news in the morning. I like to read the German news, I feel like they are more honest and about actual facts. Apart from that, I try not to get too much into it. It leaves me feeling helpless and I am very sensitive to world pain. Instead, I try to do the best I can to make a positive impact in whatever is around me.
RI:
How are you looking out for the well-being of others?
MS:
I try to check in on my friends and family almost every day to make sure they are all healthy and happy. And I send them all cute puppy photos and videos. I feel like that makes everyone a bit happier right now.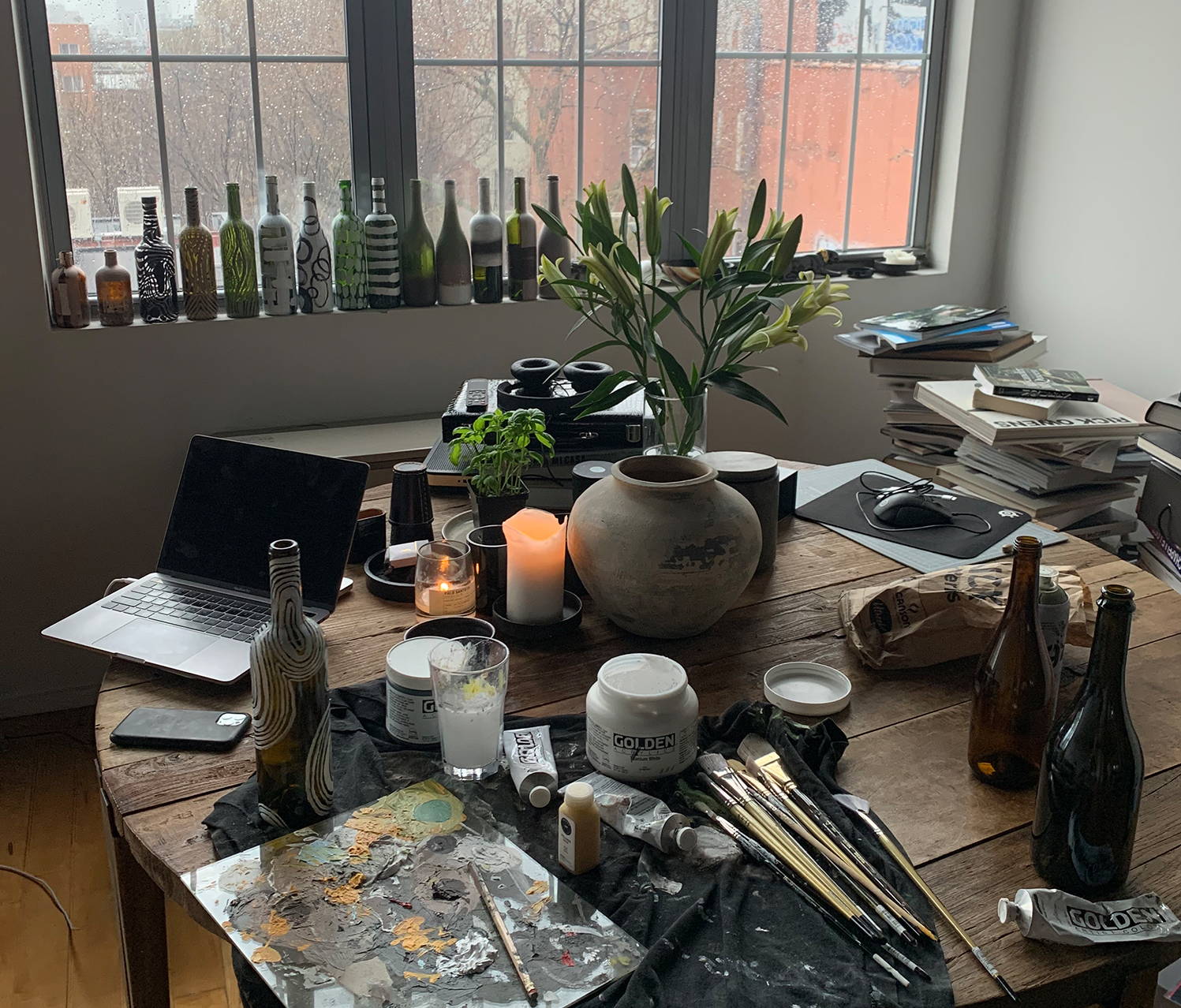 Try to get up early, go for a walk, and think about what you'd like to do.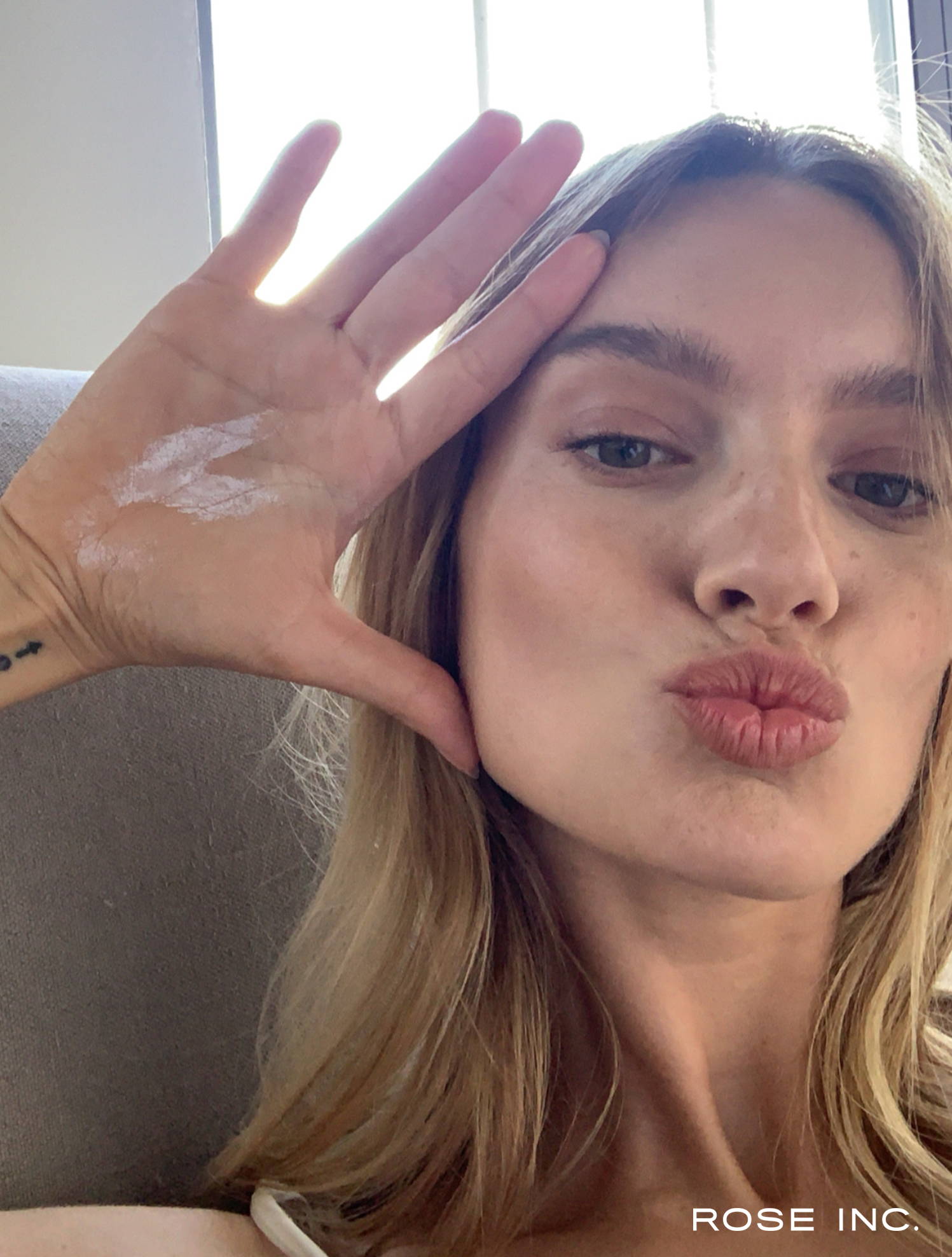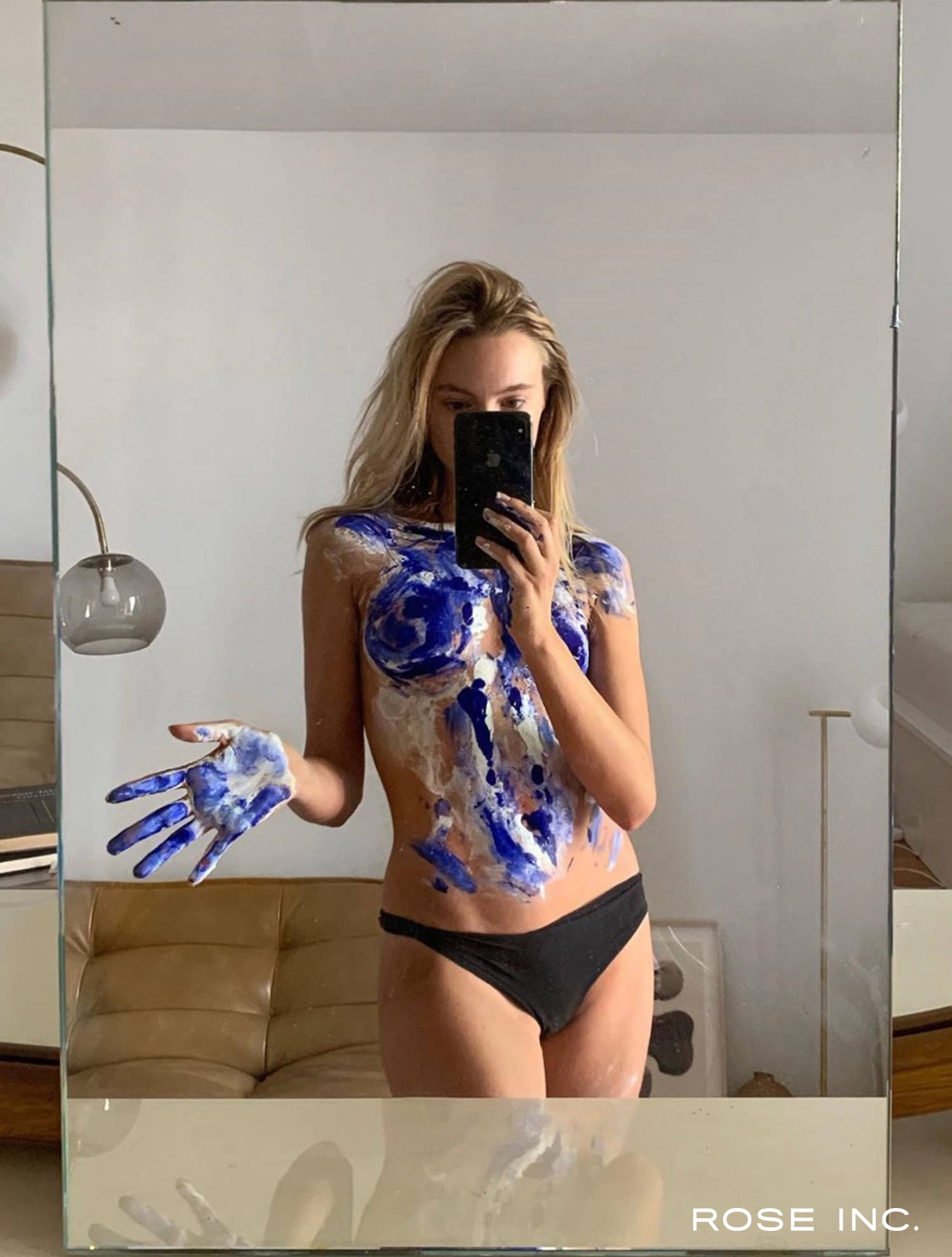 RI:
Have you introduced any new routines or rituals since staying home?
MS:
My boyfriend and I have always been very into cooking, but in quarantine we've definitely amped up our game. We've been really impressing ourselves in the kitchen. It's gonna be hard to go to restaurants after this without judging.
RI:
What does your beauty routine look like these days?
MS:
I have been doing the absolute minimum and my skin is loving it. I have a strict no-makeup rule. It's very liberating. I just care to stay very moisturized.
RI:
What were some of your favorite makeup staples pre-COVID-19?
RI:
Any new beauty products you've been relying on as of late?
MS:
I am obsessed with the whole line from Necessaire.
RI:
When was the last time you wore makeup? And why?
MS:
On a job for Free People, which we shot from home. I did the makeup myself!
RI:
How has your relationship with your beauty routine changed, if at all, since you began quarantine?
MS:
My personal routine has not really changed much, as I like to give my skin a break when I am not working. This almost feels like a vacation for me and my skin.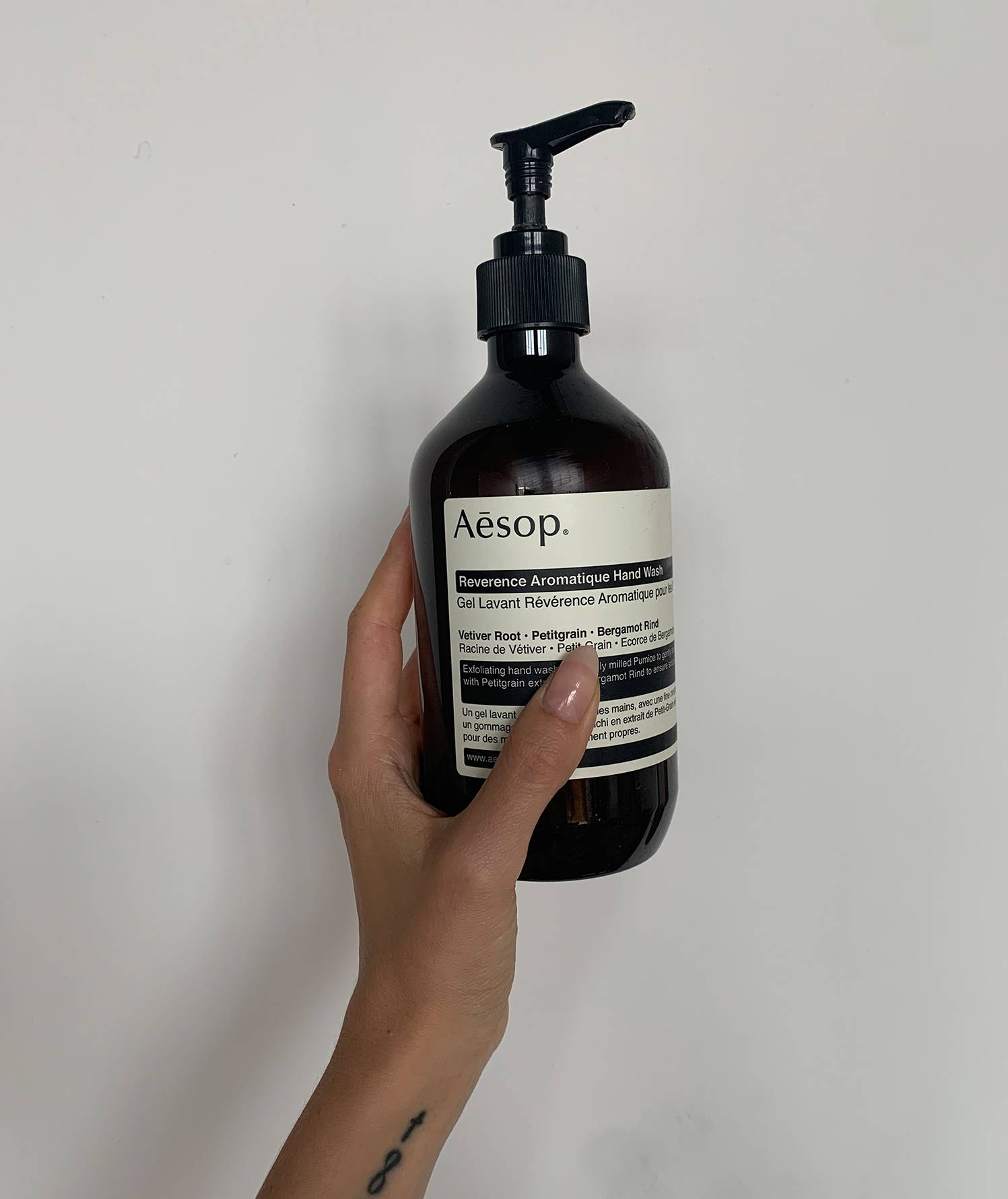 RI:
Have you learned anything surprising about yourself during this time in isolation?
MS:
I am surprised by how easily I can adapt. I was scared of this situation at first, but it did make me happy to see that when a door closes, another one might open. I feel content at the moment. Many new opportunities have come up for me.
RI:
How are you staying socially connected?
MS:
FaceTime, Zoom, you know the tools. My friend Elly hosted a Zoom quarantine disco night where we all dressed up and partied "alone together." It was amazing! Also, I have been going on some distance walks with my friends who live close by—of course, wearing a face mask and keeping far enough from each other.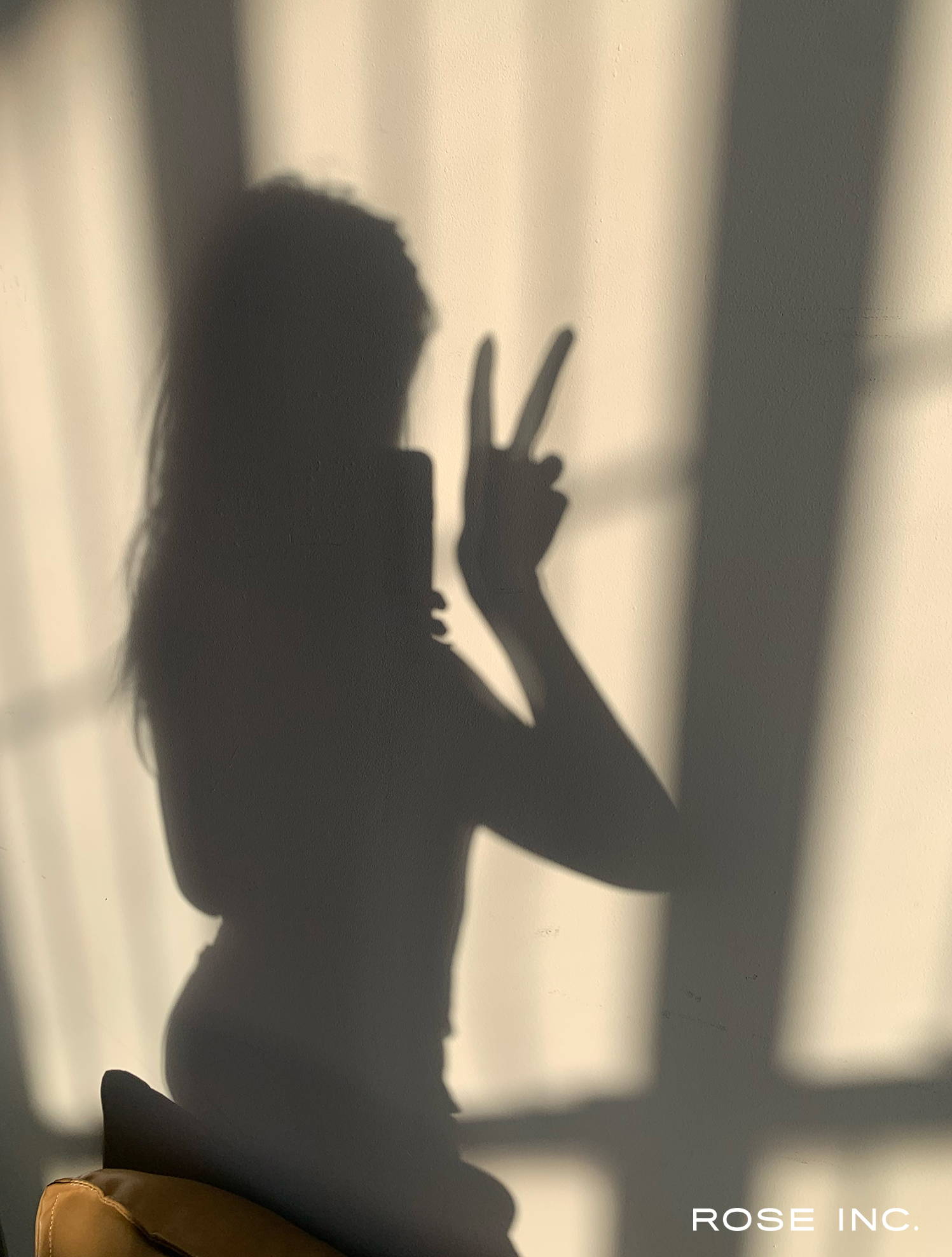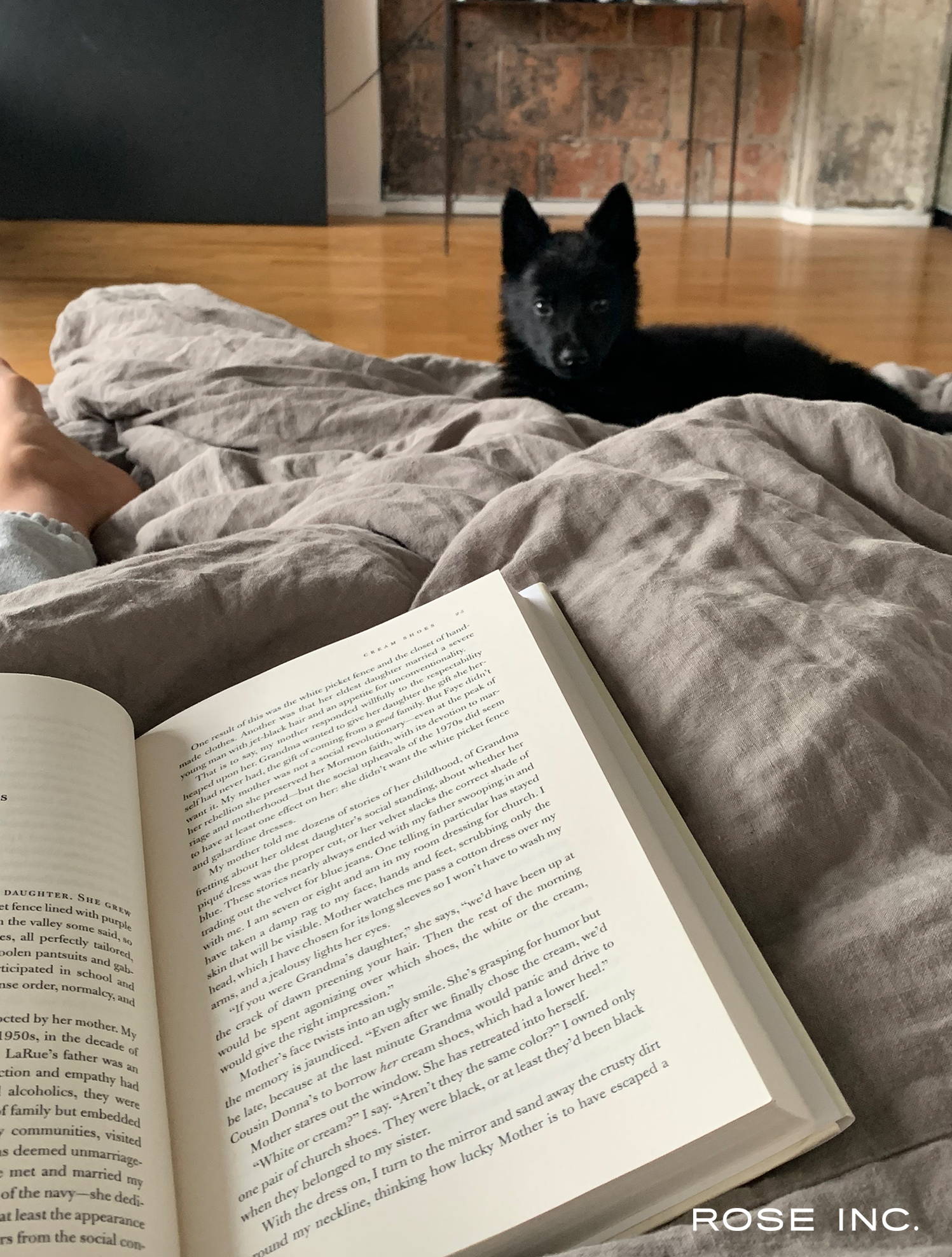 I just want to hug my loved ones, very tight, without fear.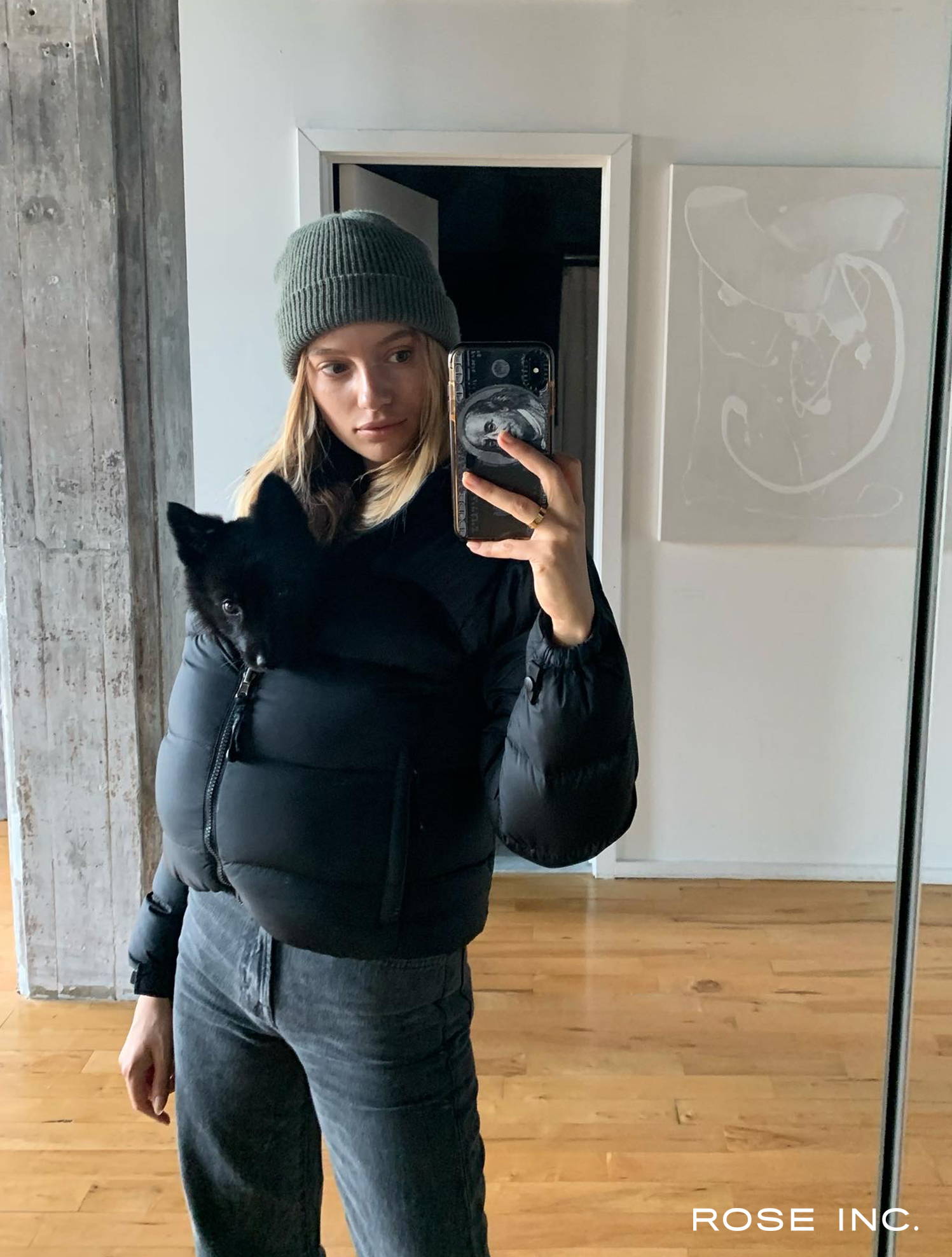 RI:
If you're working from home, what's your best advice for productivity?
MS:
To stay productive—and I am talking from my own experience—it's very important to not let yourself fall into a lazy routine. I am not judging anyone. I've been there many times. But after a day or two, it felt old and boring. Try to get up early, go for a walk, and think about what you'd like to do. That's a first step, but a very important one. Break up the pattern!
RI:
Any advice for battling cabin fever?
MS:
Take a walk at sunrise or midnight.
RI:
What (or whom!) is inspiring you right now?
MS:
I am inspired by how this has made us all more honest. I see many people looking inside themselves and reflecting on what really matters to them. People are using social media differently, talking more to each other, helping each other. If this isn't inspiring, I don't know what is.
RI:
Which self-care practices are helping you cope with stress and/or anxiety?
MS:
Morning yoga and sound baths.
RI:
What does your home fitness routine look like?
MS:
My usual yoga workouts at home have changed a lot into trying to move in a way so my puppy doesn't bite my feet. The biggest workout I get done these days is running downstairs with my puppy whenever I think she might have to do a little number.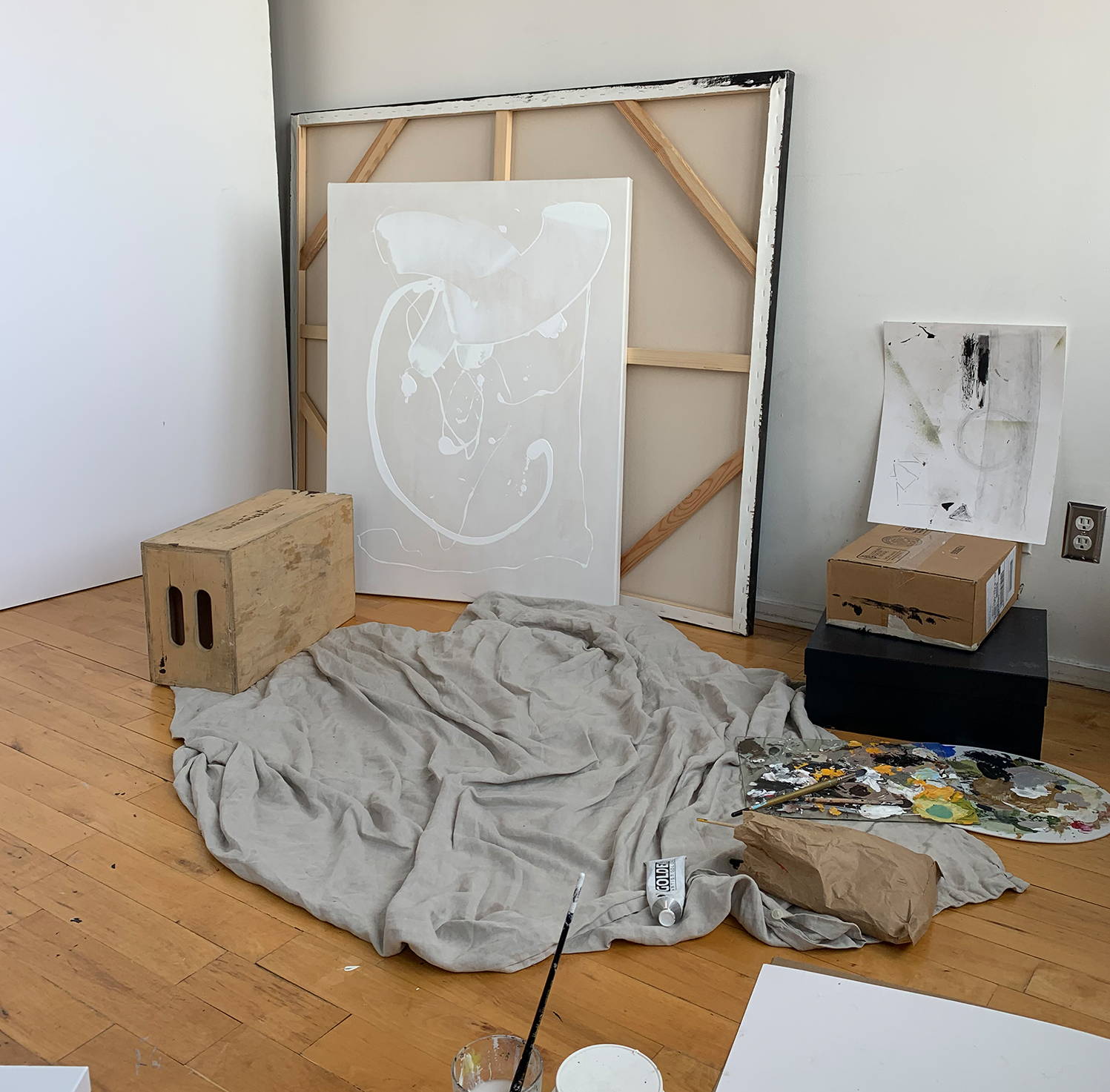 RI:
What do you do when you need a mood boost?
MS:
I put on some reggae music and dance around the house.
RI:
What are you watching?
MS:
All Star Wars movies from the very start.
RI:
What are you reading?
RI:
What are you listening to?
RI:
What are you cooking?
MS:
EVERYTHING—and lots of banana bread.
RI:
What's your hand soap of choice?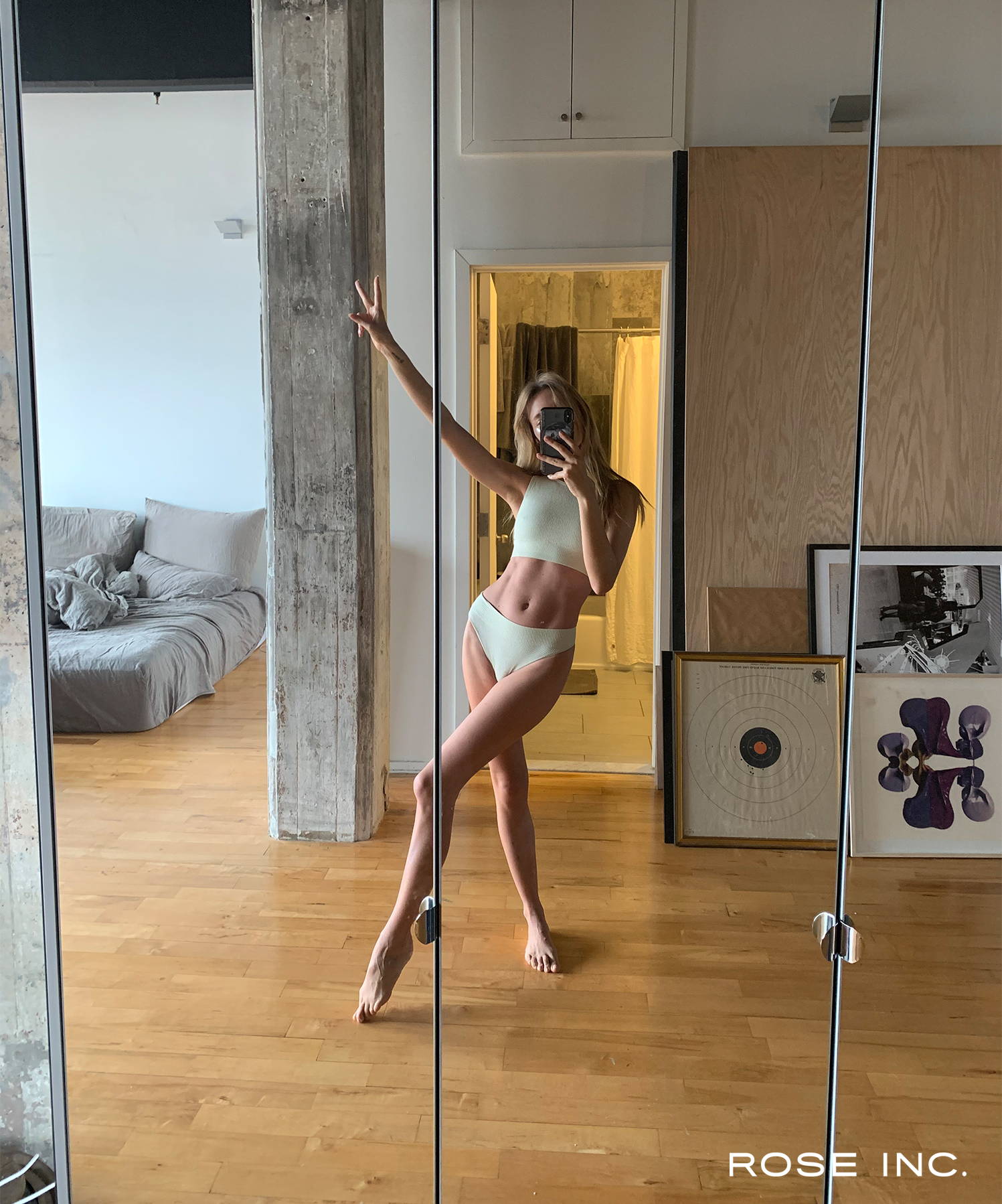 RI:
Which social media accounts brighten your day?
MS:
@Ward_Hair, the best meme page I have ever followed.
RI:
What is your hope for the future?
MS:
I just want to hug my loved ones, very tight, without fear.