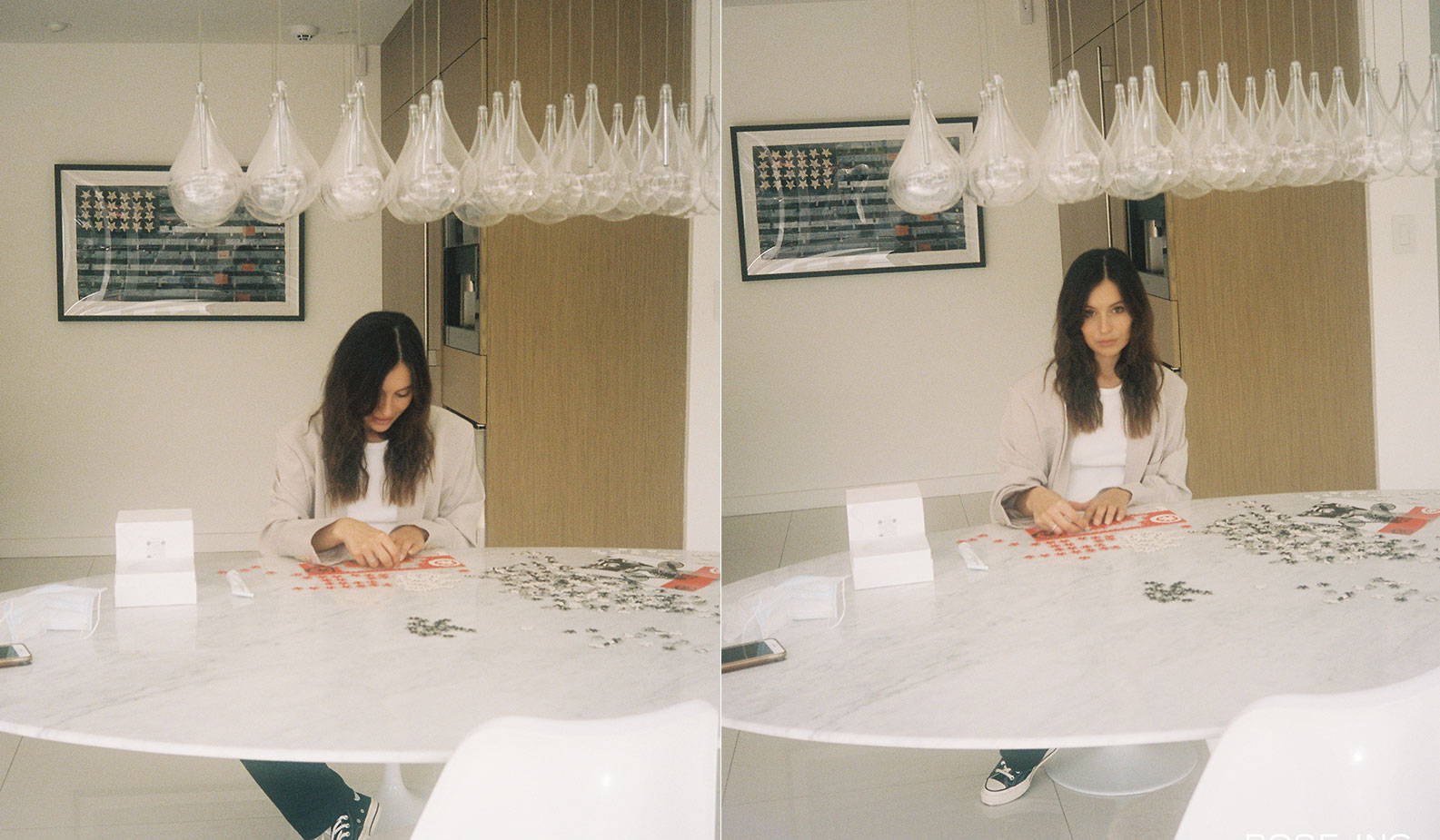 05 / 28
INTERVIEWS
Distancing Diaries: Marta Pozzan
Marta Pozzan looks familiar, that's because the Italian actress, model, and influencer pops up all over the place. You might have seen her working with brands such as Dior and Versace. Maybe you spotted her on the red carpet of the Venice Film Festival or in a street-style roundup. Or perhaps you caught her TED talk. Point is, this is one incredibly productive—and smart, and fashionable—woman who also possesses a strong sense of style and a love of beauty products. Our kind of donna, to be sure.
After checking in to see how her lockdown in Los Angeles is going, we're feeling newly motivated to meditate, upgrade our skin care regimen, and run a relaxing bath. May you, too, be so inspired by all that can be done while staying at home.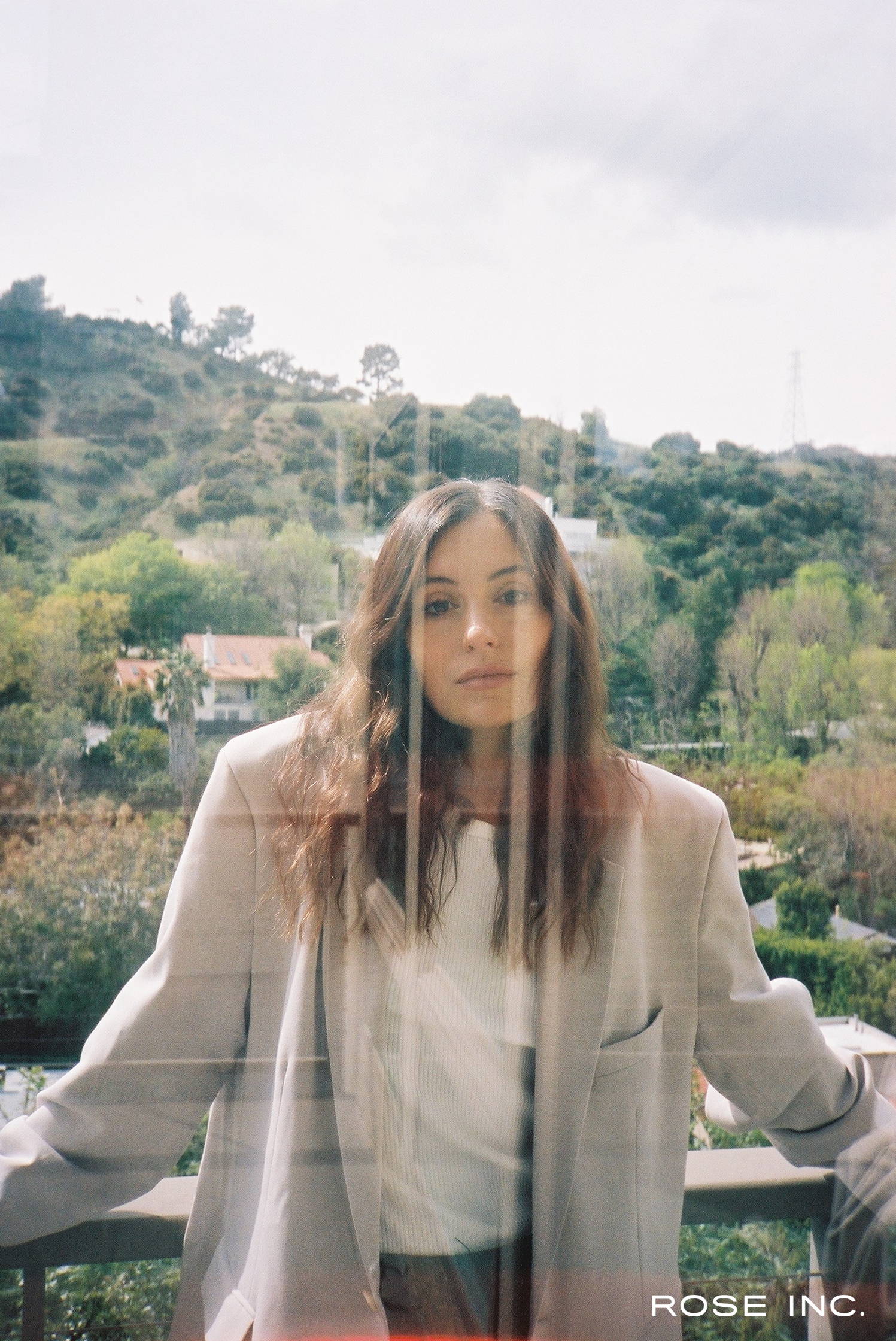 RI:
How are your spirits?
MP:
I'm pretty good. I feel energetically rebalanced for sure. I had just come back from Milan when things got really bad here in LA, so I feel like I was already sort of emotionally prepared for this, having been there just before the lockdown. I try to stay positive and creative and to remind myself how lucky I am to be safe and at home.
RI:
What does your stay-at-home life look like?
MP:
I wake up at 8:00 a.m. (which for my usual 6:30 a.m. feels very late), check my emails and Instagram. I then have all my calls with Europe in the morning, as it's late afternoon there. I work out at 11:00 with my trainer via FaceTime every Wednesday and I quite enjoy that. If I'm doing an Instagram Live from my account or for a brand, it's usually around 12:00 or 1:00 p.m. In the afternoon, I work on my pitches, read scripts, write emails, record beauty videos, and have more work calls. I pretty much work all day, which actually makes me feel so good and motivated. I watch a lot of movies over the weekend and indulge in some good food delivery.
MP:
I'm in my home in Los Angeles, alone. Just me.
RI:
How are you staying informed on what's going on?
MP:
Mostly the Wall Street Journal and the New York Times podcast for informative COVID-19 news. All of my friends and family in Italy send me links and updates from the local news magazines on how the situation is there.
RI:
How are you balancing the need to stay informed with the need to take a break?
MP:
I have a rule: no checking health news after 7 p.m. so I can have a more relaxed evening. Unlike a lot of people, I tend to get anxiety at night, so not checking out concerning and scary news definitely helps. I believe I'm also pretty good at setting these own personal boundaries, so that's helpful.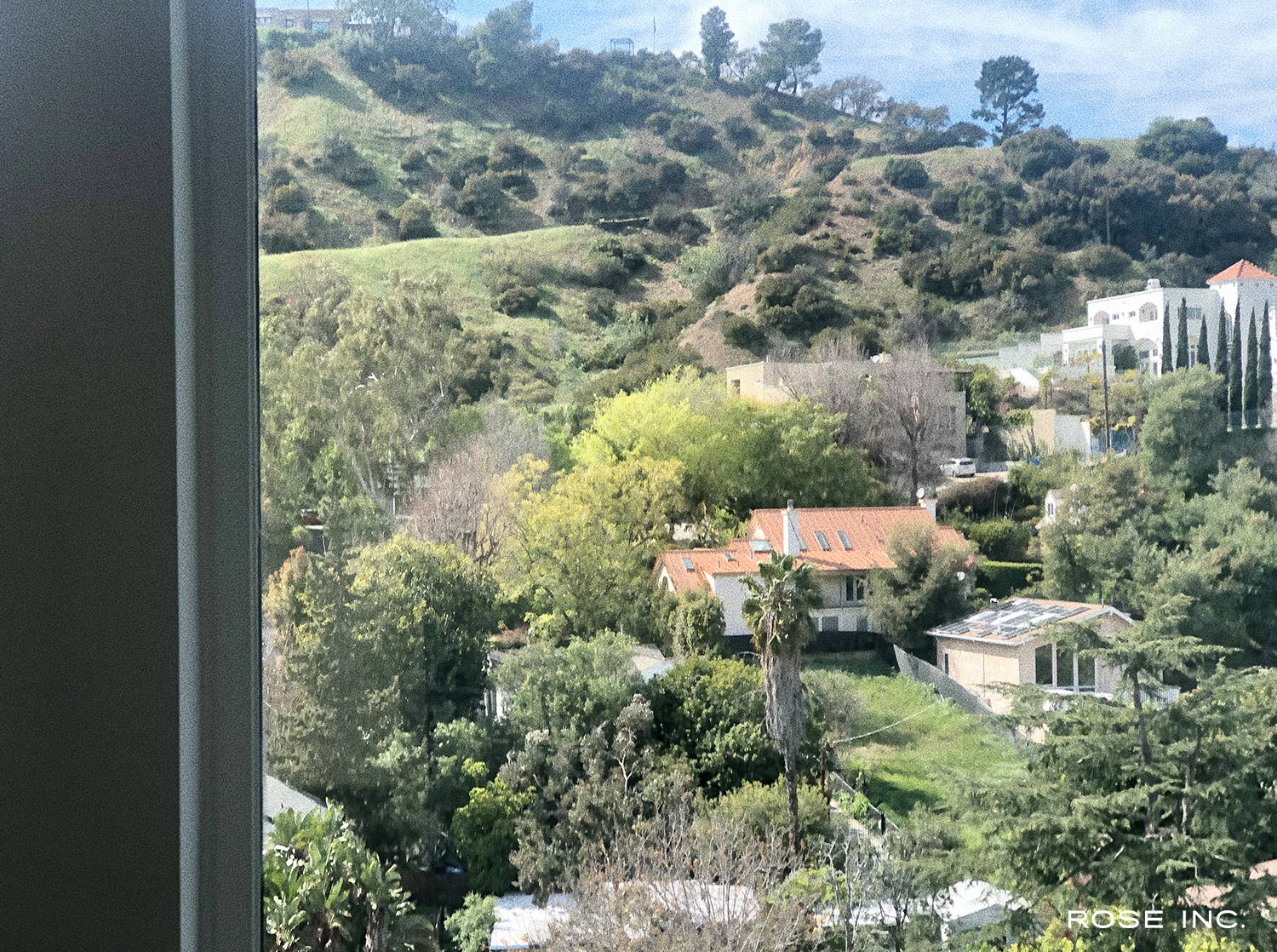 I try to make my friends feel like I'm there with my heart, even if I'm not physically
RI:
How are you looking out for the well-being of others?
MP:
I FaceTime my family every day, check in on my friends, and I try to make them feel like I'm there with my heart even if I'm not physically—just like when you love someone you can't see for a long time.
RI:
Have you introduced any new routines or rituals since staying home?
MP:
I've been taking baths, which is something I never made time for. I've been dry-brushing my legs almost every night with this brush I had bought at The Now—which I miss greatly right now, as I used to get a massage there every other Saturday.
RI:
What does your beauty routine look like these days?
MP:
I've been washing my face using the Doctor Rogers Face Wash; they say to do it after you get out of the shower and then rinse with warm water. Then I apply KNC Beauty eye patches (they're so cute and I've been a fan for a long time). Believe it or not, now that I have more time, I use them even more than I was while prepping my skin for photo shoots—although I have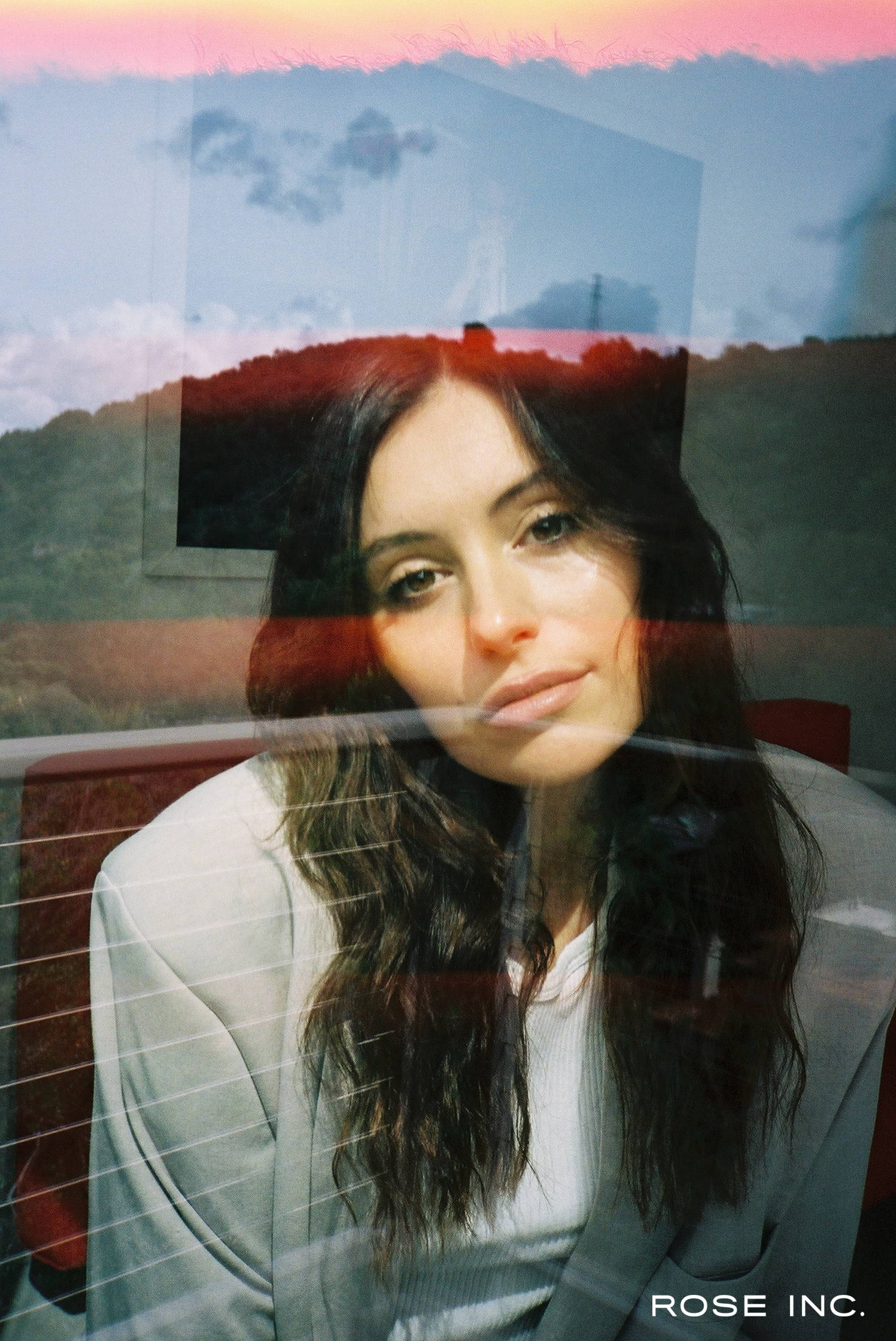 RI:
What were some of your favorite makeup staples pre-COVID 19?
RI:
Any new beauty products you've been relying on as of late?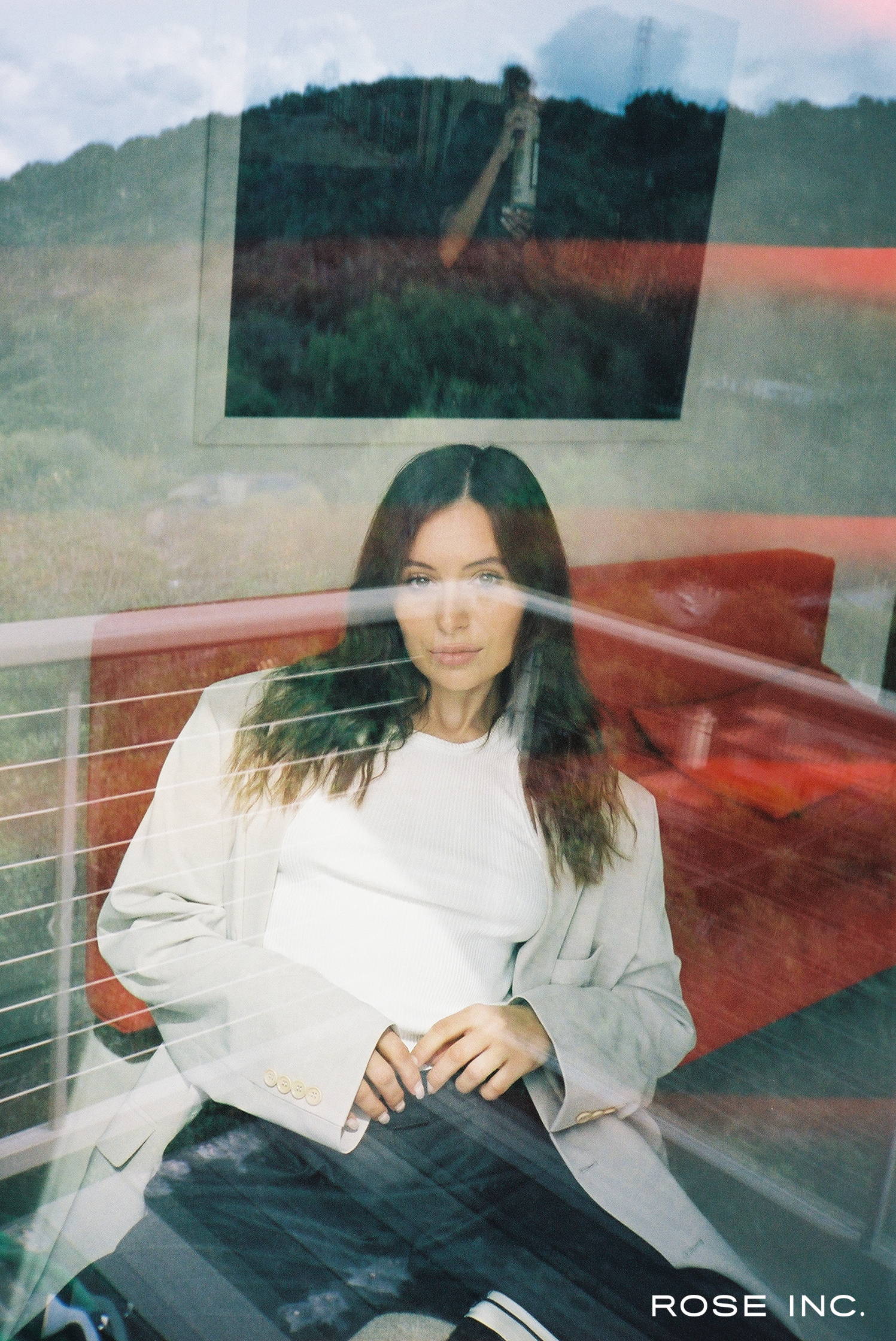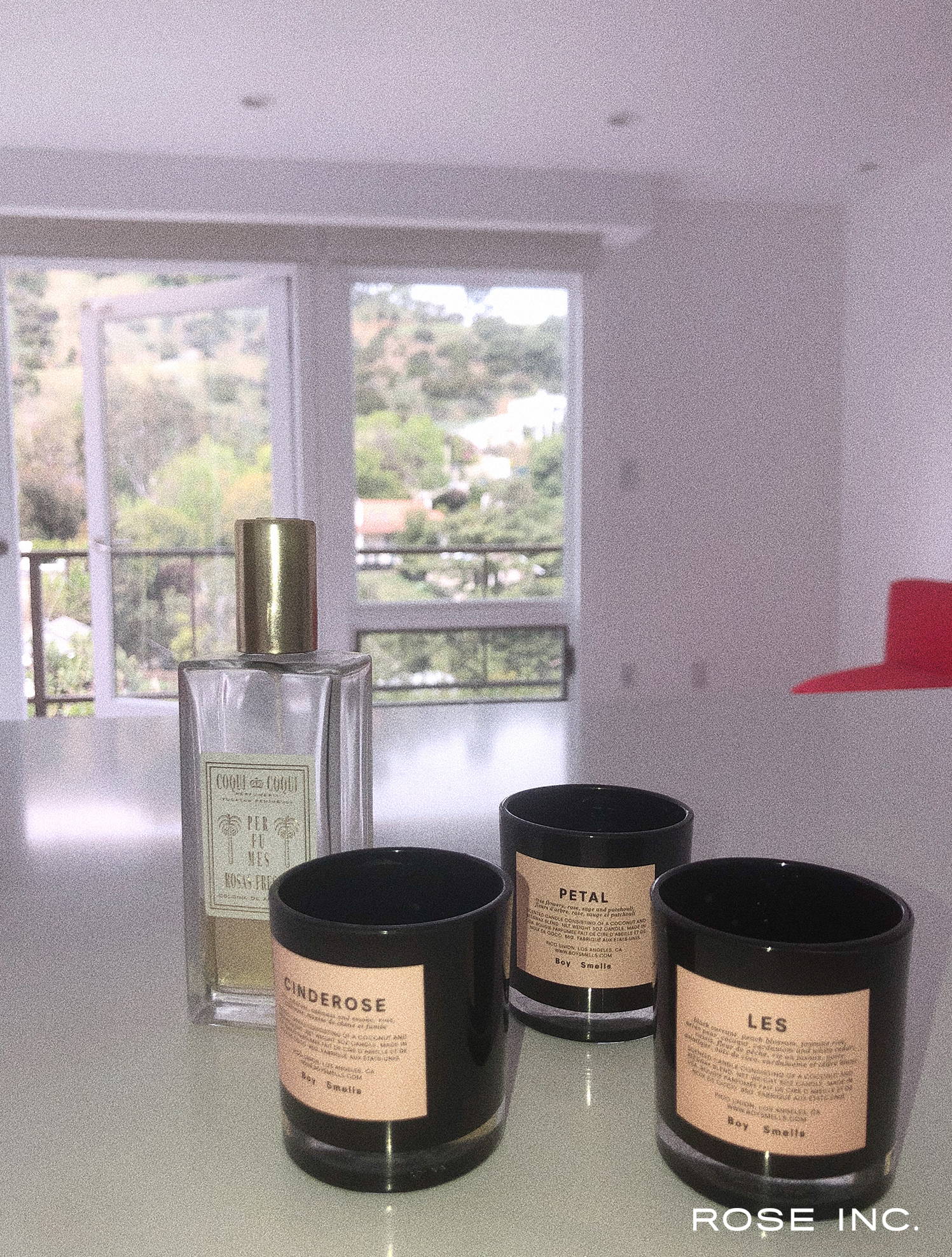 RI:
When was the last time you wore makeup? And why?
MP:
Officially, actual full-on makeup done by a makeup artist (my girl Mina!)? Two months ago, for a feature in Grazia Italia. I love getting my makeup done and I miss it so much.
RI:
How has your relationship with your beauty routine changed, if at all, since you began quarantine?
MP:
I definitely take much better care of my skin now, since I have all the time to try new products and spend more time on it. I also sleep a little more than normal, so my skin has been feeling more relaxed and less dry because I only wear makeup for at home content and for my Instagram Lives.
RI:
Have you learned anything surprising about yourself during this time in isolation?
MP:
I knew this about myself already, but I've had the chance to actually fully understand it only now. I am a very sensitive person and I absorb people's energy a lot, inevitably; it's just how I am. So being alone for so long, I've noticed that my anxiety levels and worries in general have decreased significantly. A lot of the negative energy I felt was brought by people who weren't necessarily good for me. So this time has taught me that I'll have to be more selective with the people and friends I keep close from now on.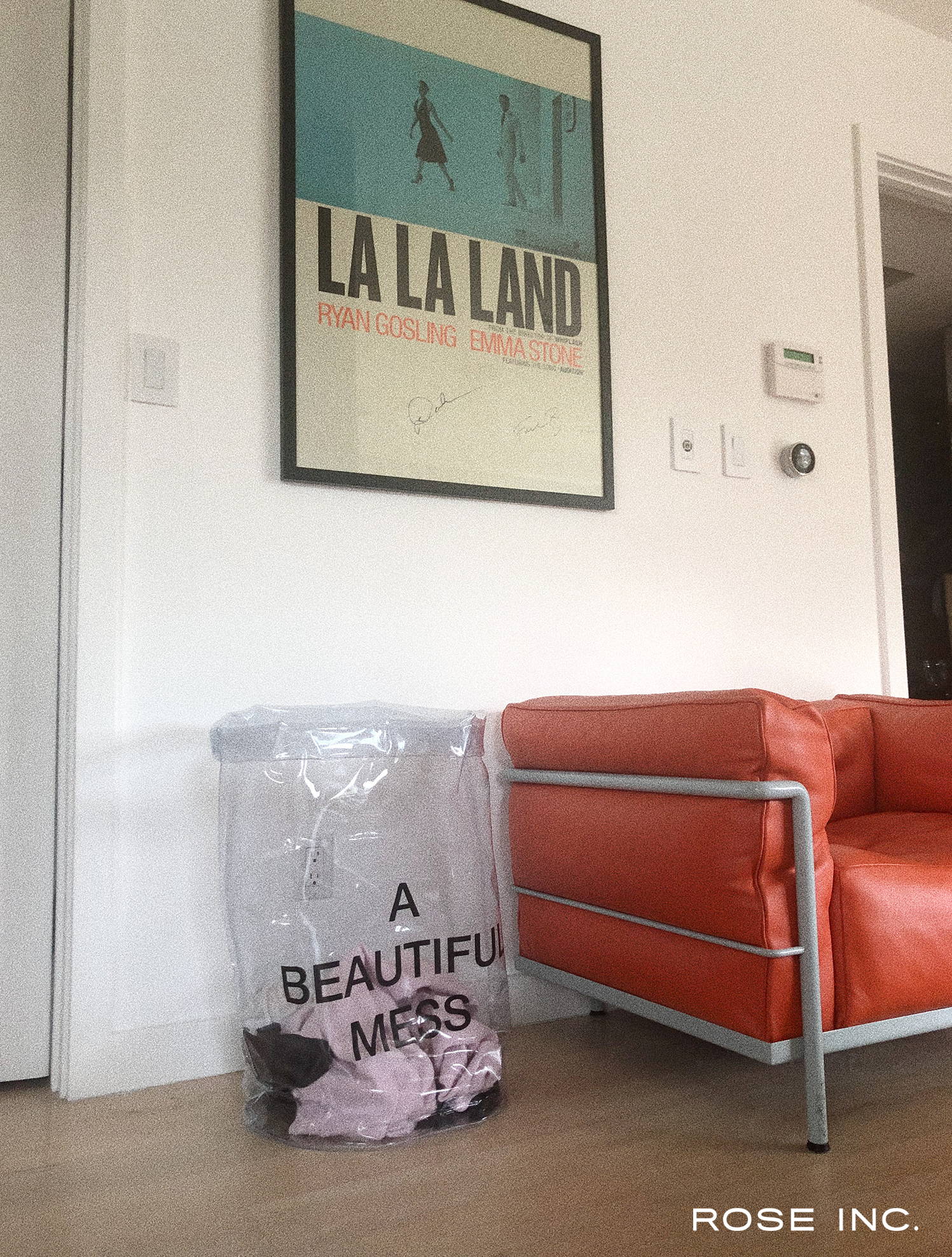 RI:
How are you staying socially connected?
MP:
All my friends and family follow me on Instagram, so I try to post feel-good quotes and things to cheer them up.
RI:
If you're working from home, what's your best advice for productivity?
MP:
I think it's good to organize your day as if you're actually going to work. Give yourself deadlines and times on when to do work, to break for lunch, to relax. Then you'll have a more defined routine that you can follow every day without feeling like there's so much time left out to do nothing. I am personally very good at motivating myself and structuring my workdays, so I haven't been struggling with this so much during quarantine—but I know some have. Another thing would be to put an alarm during weekdays so you don't oversleep and so it still feels like a proper workday.
 I love getting my makeup done and I miss it so much.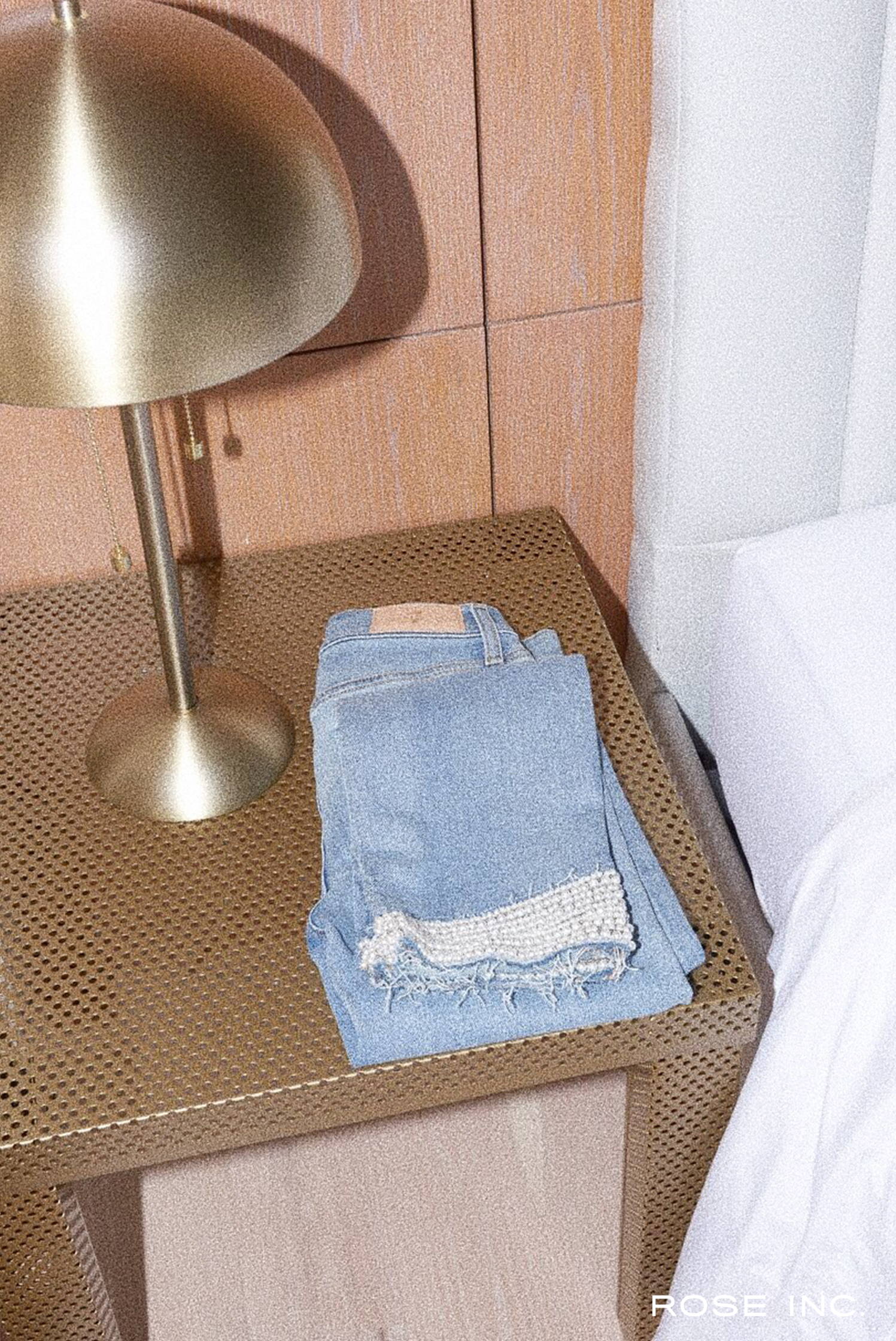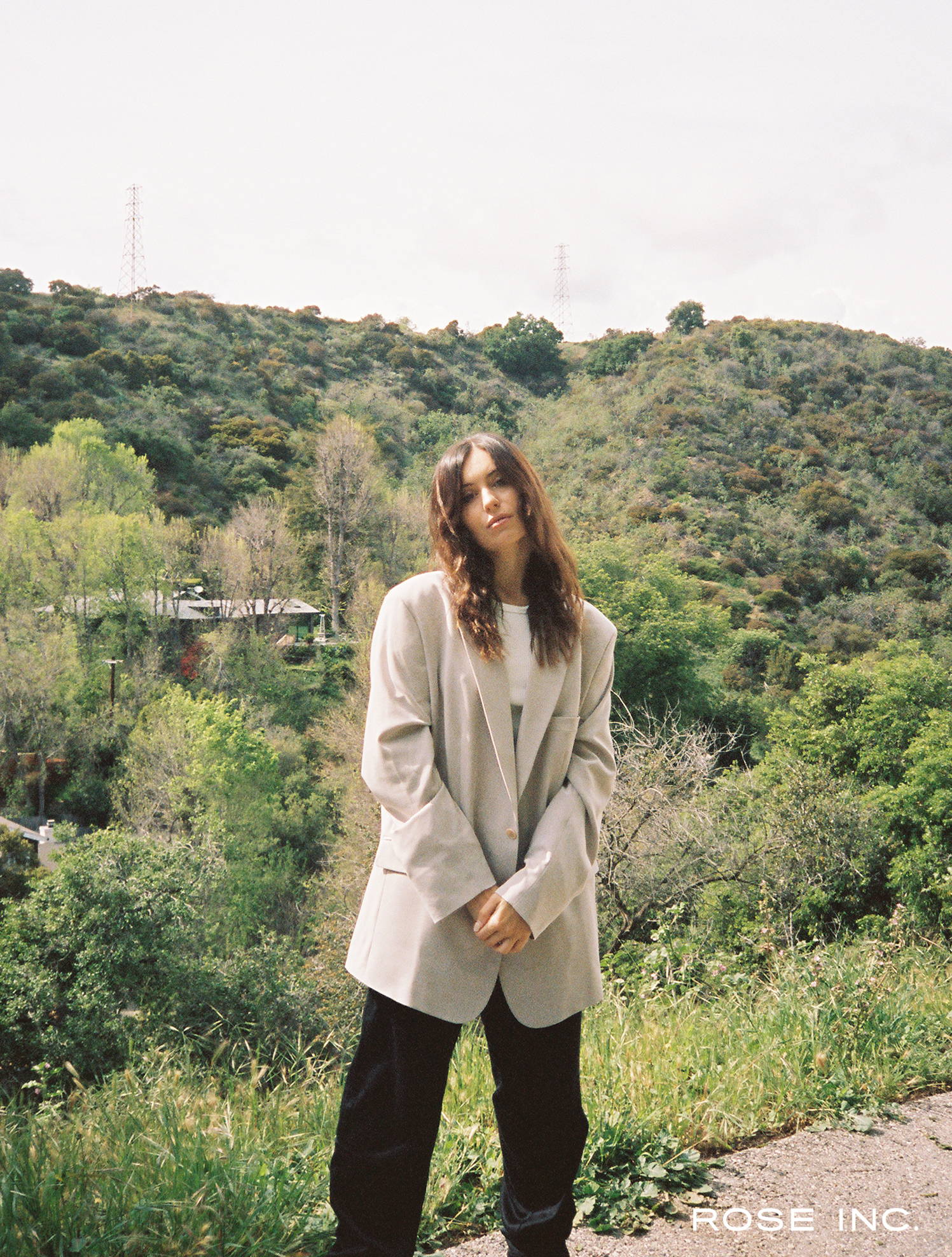 RI:
Any advice for battling cabin fever?
MP:
Sometimes I just close my eyes and imagine myself being on a beach, laying down, soaking up the sun. I think that's also pretty easy to do while meditating, which I've been doing for a long time. When you close your eyes, you can just imagine different scenarios to be in. You can sort of get away from the present situation, at least with your mind.
RI:
What (or whom!) is inspiring you right now?
MP:
Alicia Keys. Her energy, her aura, her voice. She's everything. She truly shines of a higher light, I believe.
RI:
Which self-care practices are helping you cope with stress and/or anxiety?
MP:
I've been using this meditation app, Calm, for a long time. When I feel stressed or anxious, I simply call a close friend (and sometimes my therapist) just to talk things out.
RI:
What does your home fitness routine look like?
MP:
I've been working out with my awesome trainer, Tom, once a week. I'm also following Madfit workout sessions on YouTube every other day.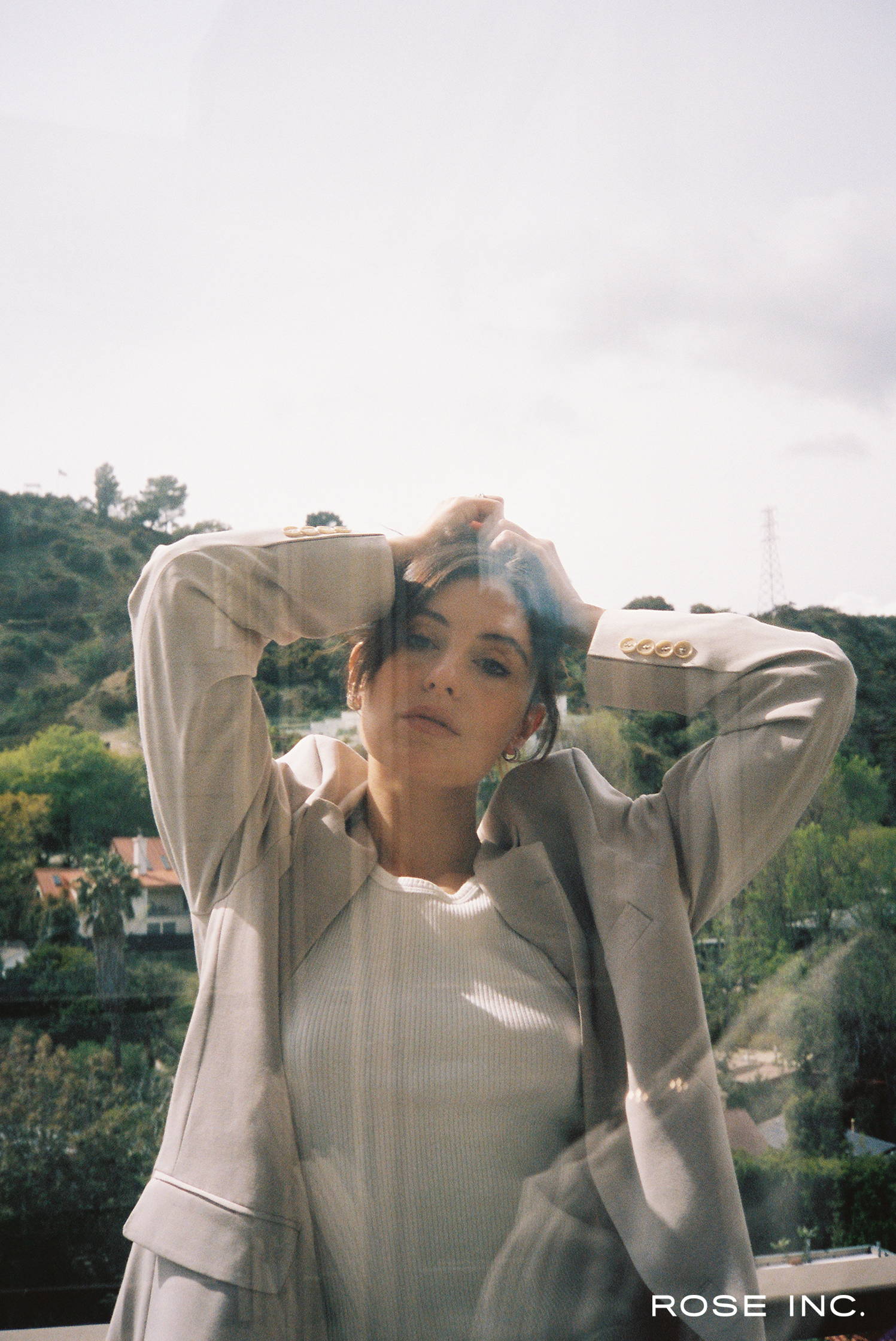 RI:
What do you do when you need a mood boost?
MP:
I order Milk Bar's birthday cake and cookies!
RI:
What are you watching?
MP:
Sex Education, Succession, The Florida Project, and Portrait of A Lady On Fire.
RI:
What are you reading?
MP:
Catching the Big Fish by David Lynch, my favorite-ever book on meditation and creativity. I'm listening to the audiobook version right now and I love it so much because it's narrated by David Lynch himself. The whole experience feels even more legitimate and very quarantine-friendly.
RI:
What are you listening to?
MP:
Lykke Li, a true musical angel. "Hard Rain" is one of my favorite songs of hers.
RI:
What are you cooking?
MP:
I make a lot of smoothies and pasta dishes.
RI:
What's your hand soap of choice?
RI:
Which social media accounts brighten your day?
RI:
What is your hope for the future?
MP:
I hope that people will never forget this—and I'm pretty sure they won't—and that it will teach everybody the lesson they needed to learn from it. Because we're surely all the same and all in it together, but each one of us is on their own personal path. What they draw from this is very personal and specific to where they are in their own inner journey. I personally hope for more kindness, respect for one another, and transparency for the future.