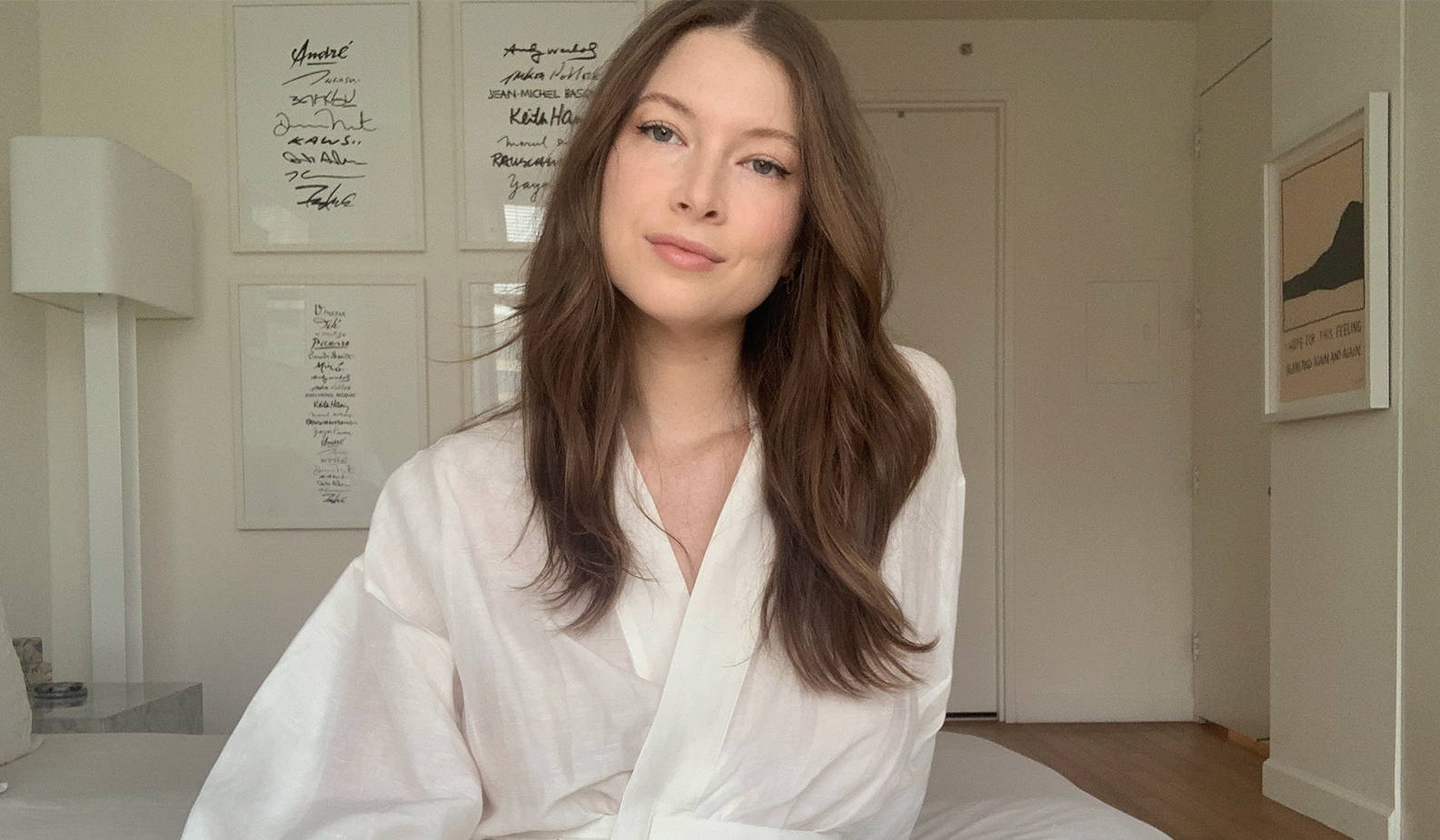 12 / 07
INTERVIEWS
The Profile: Dianna Cohen
Everybody has a story about beauty. In Rose Inc.'s The Profile, some of the world's most intriguing people share theirs. In this intimate interview series, we get (virtually) up close and personal to explore their definitions of beauty, path to self-confidence, and the power of femininity. Featuring imagery shot through their own lens, The Profile presents these compelling personalities in a new light—one that illuminates their own journey, dreams, and desires while highlighting their unique relationship with beauty.
As many modern day entrepreneurial stories do, Dianna Cohen's journey began with a Google Doc. Known for her perpetual good hair days, Cohen consolidated all of her best hair-care tips and tricks into a shareable document after constantly fielding requests for info on her routine from friends while she was working as the head of partnerships at luggage brand Away. "I've always been the hair-care nerd," she says over the phone from New York, where she lives with her fiancé. "I really look forward to washing my hair and see it as a beautiful scalp massage, whereas most of my friends are like, 'ugh, it's a wash day'."
It was that passion for hair rituals that inspired Cohen to launch Crown Affair, a line of hair products that includes plant-based combs and a hydrating oil, earlier this year. Positioned as accessible luxury, the brand's easy-to-use, post-shower products sit comfortably between the luxury and mass price point and have become an overnight success. In less than a year, Cohen has raised $1.8 million and had her products featured everywhere from Goop to Vogue.
Rose, Inc. caught up with Cohen to talk about launching a business amidst the pandemic, the beauty rituals she swears by, and what needs to change in the hair-care industry, ahead.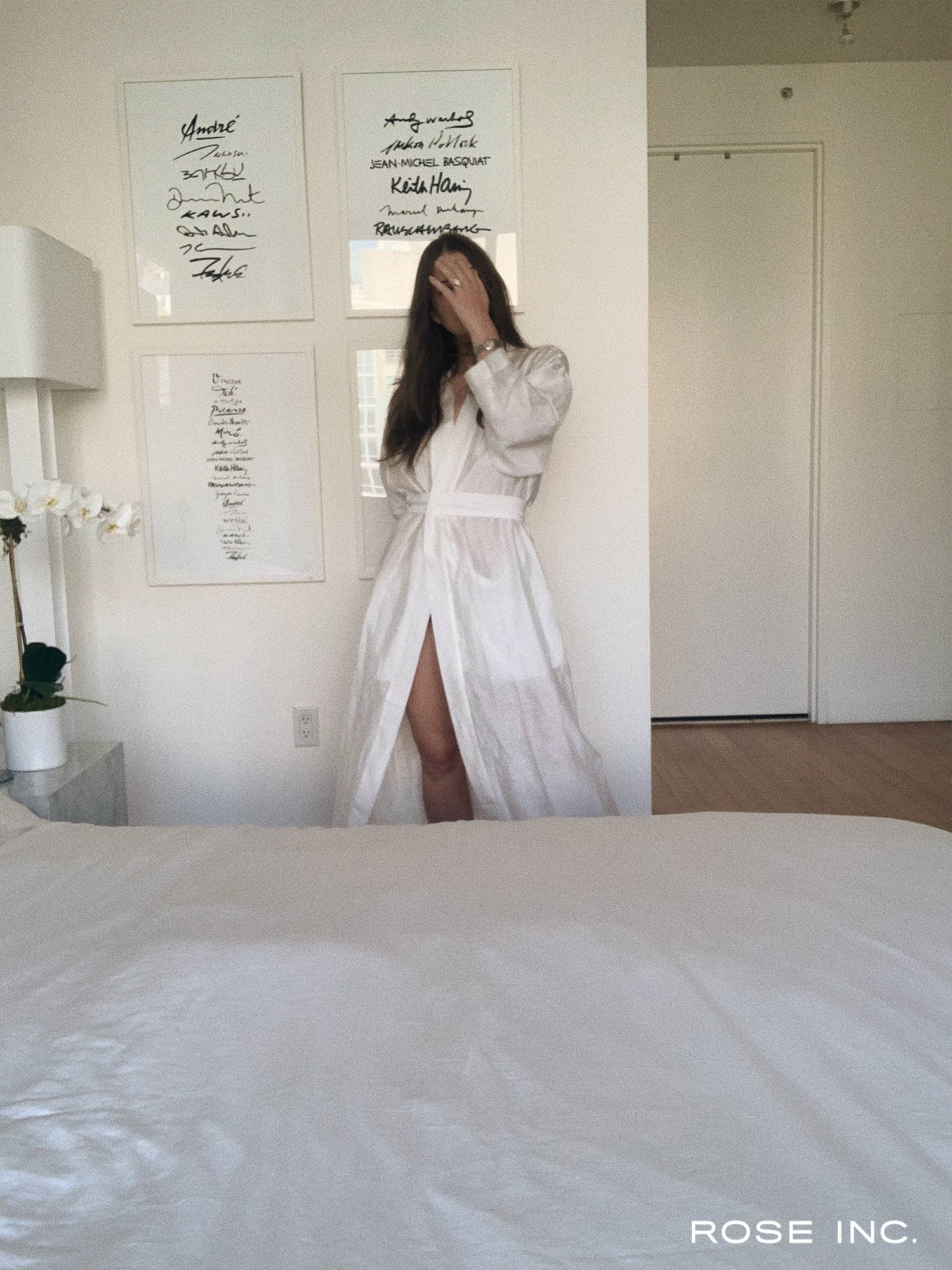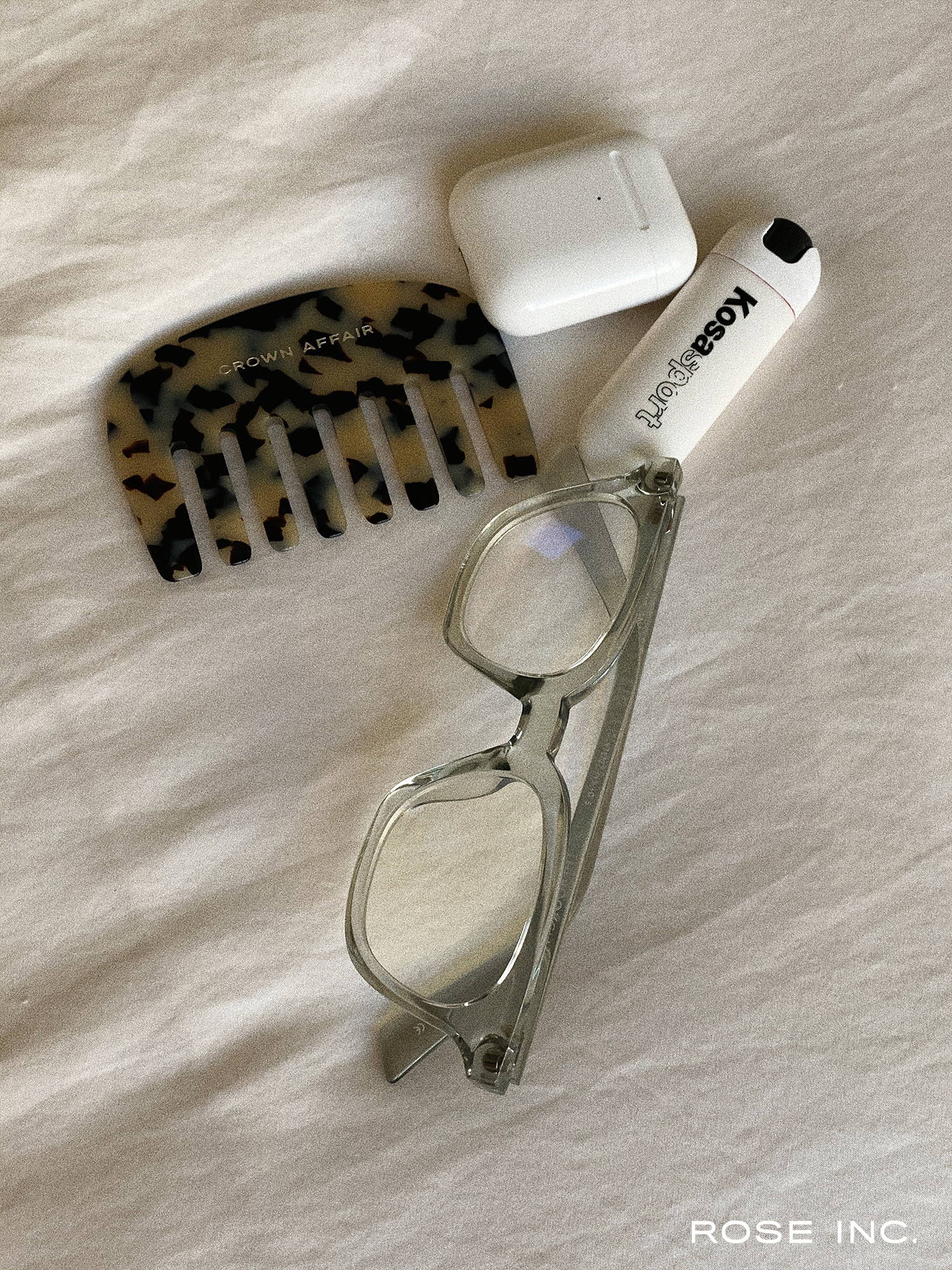 RI:
You launched Crown Affair earlier this year, just as the pandemic was taking hold. What has that experience been like?
DC:
It's definitely been an interesting year to launch a business, but I feel really grateful that we're in this category because people are taking a bit more time to evaluate the things they are surrounding themselves with and using on their bodies. All of our messaging pre-Covid was about ritual and paring back your routine, so it's been crazy to have this time be such a catalyst for that behavior. People aren't rushing to the salon as much, they're really pausing and reorienting their relationship to their hair now that they have more time to do so.
RI:
Have these new behaviors changed the trajectory of the business or inspired new products?
DC:
Part of our mission has always been to build a real community of women who are finding their way through the world and looking for more self assurance, both through their hair and otherwise. Covid inspired us to take that further by launching Seedling, our mentorship program which connects women in the early stages of their career to female leaders in various industries.
On the product side, one thing we noticed is that people are just not into aerosols or styling in the same way they were before, so that's informed some of the applications and components of our next few launches.
RI:
Why was it so important to you that your products be clean?
DC:
If you're launching anything in the world in 2020, making it clean and sustainable is table stakes, but I never want to be the business that's like "all we stand for is clean ingredients or sustainability." You can't say that your core mission is to give back to the environment when the best choice for doing so would be not to make anything at all. But the clean aspect has been such a journey and we've gone really deep into understanding the impact that things like sulfates have on people's hair and how little guidance and education there is about ingredients in this category. It hasn't been democratized in the same way as skin care, where most people know hyaluronic acid or retinol. We're really excited to tap into that and close the information gap in the coming year.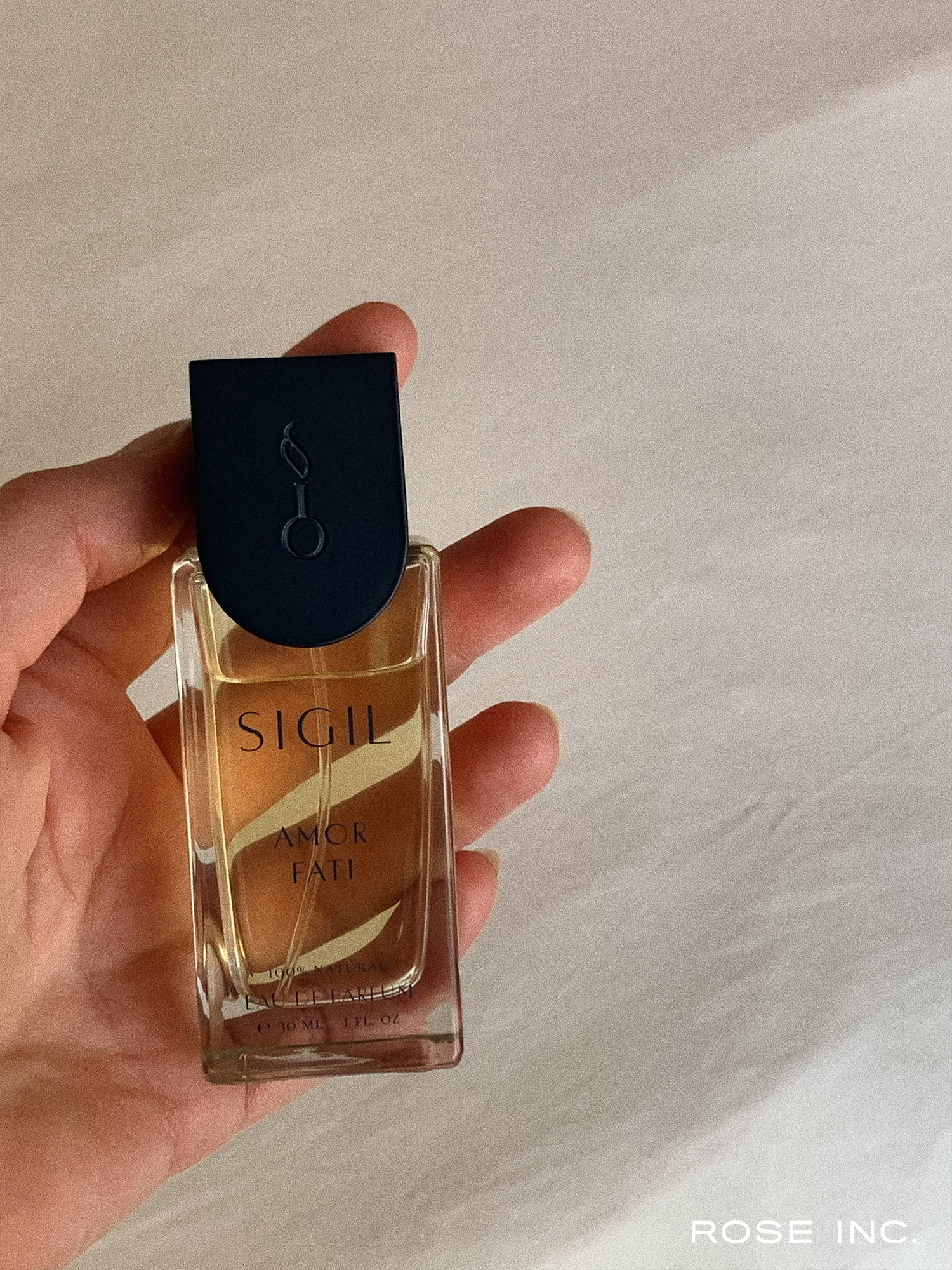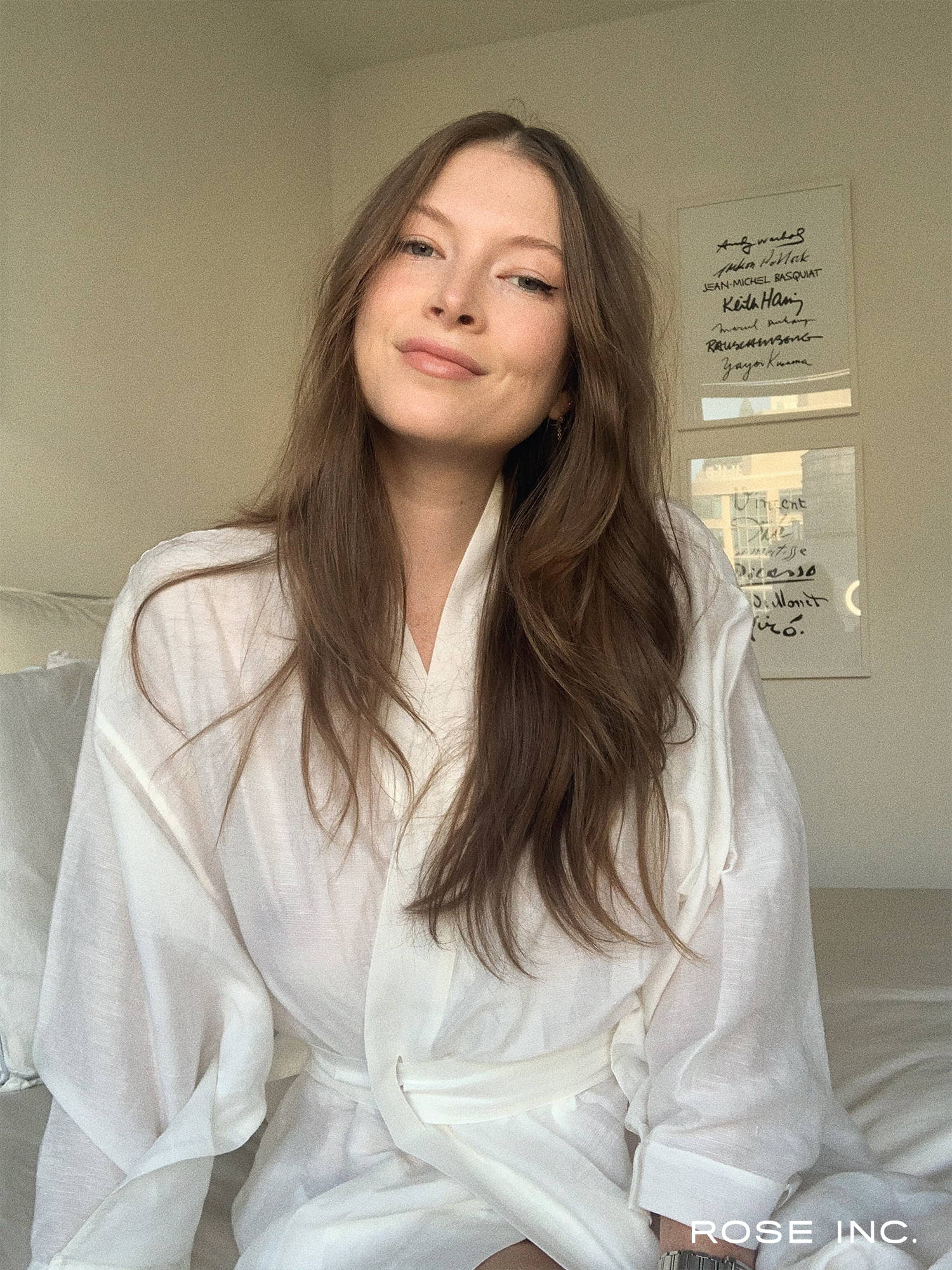 ...people are finally pausing and realizing that the way their hair dries naturally is cool, too.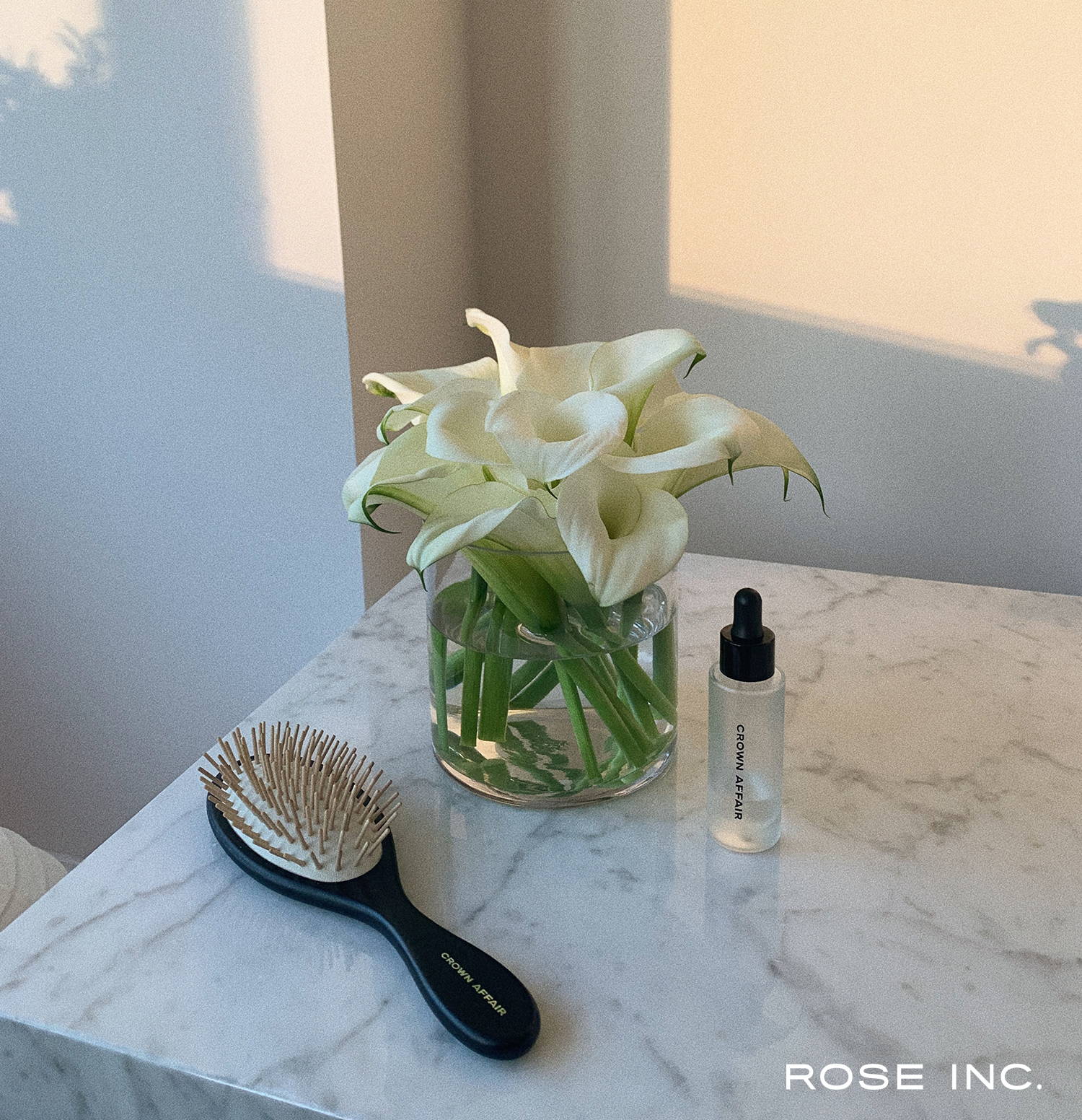 RI:
Have you been practicing any rituals to help you stay calm throughout this time?
DC:
I write in a gratitude journal every morning and night that I swear by, called the Five Minute Journal, which is very popular. I'm also taking part in a group that walks through [the self-help book] The Artist's Way, where we write [stream-of-consciousness] "morning pages" every day that have really helped me keep perspective. The bathroom is very much my sacred space, and I love baths, so I take them twice a week and light candles with the Renewal Mask in my hair. It's a really good time to leave my phone outside and just give myself some space for my brain to process everything that happened that day. My fiancé knows these are "do not knock" moments.
RI:
I imagine you have a pretty elaborate hair-care ritual. Can you walk us through it?
DC:
I do! On non-wash days, I brush my hair every night and cover it in our oil, which has tsubaki in it, a Japanese ingredient that's super hydrating and really changes the way your hair air-dries, which is how I usually dry my hair. On wash days, I use our microfiber towel because using the right towel can make a huge difference—your hair is a fiber so when it's wet it swells and it's more prone to breakage. I follow that up with our oil as well.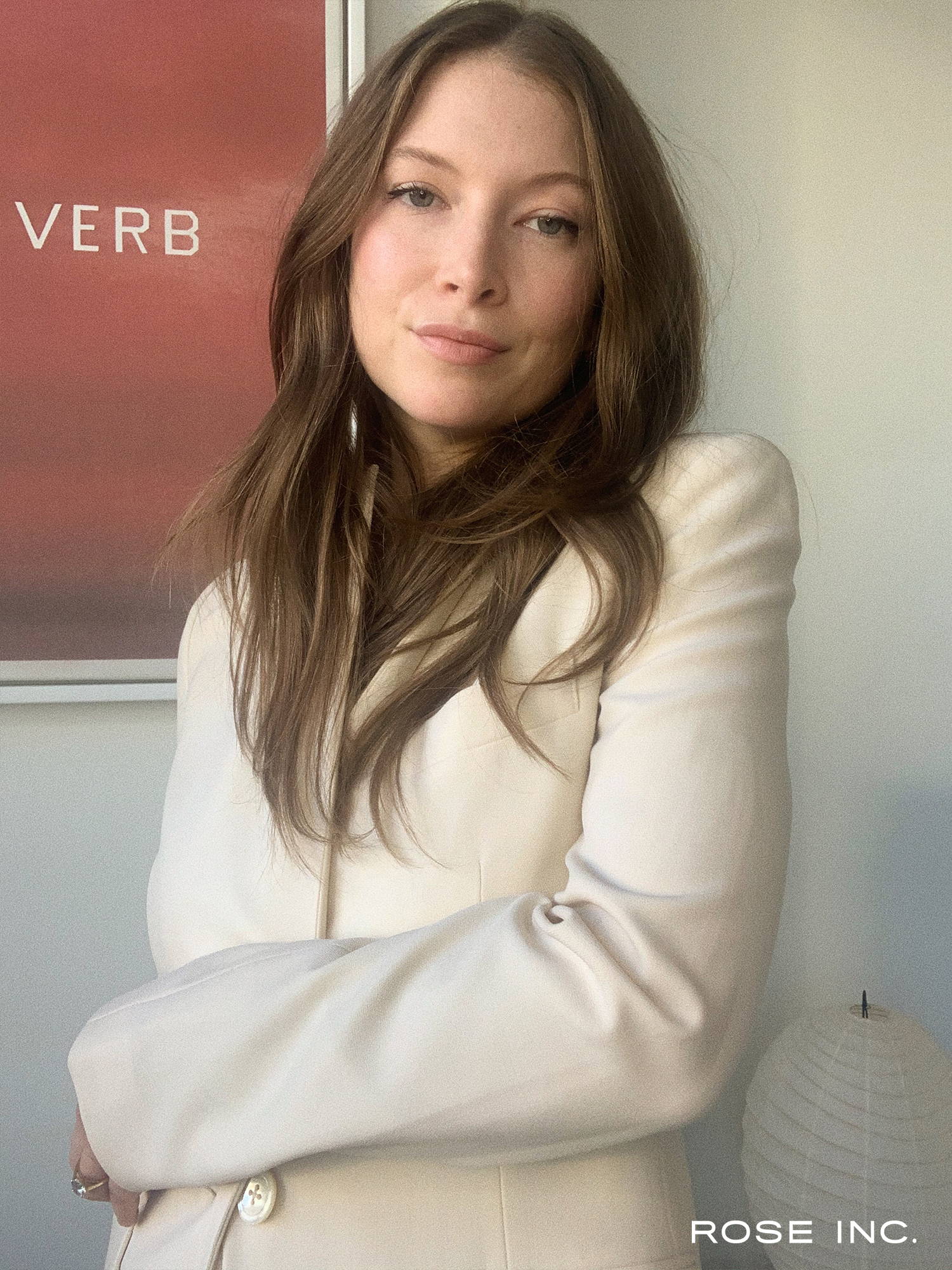 RI:
What about your skin-care and makeup routine?
DC:
I'm very much a creature of habit and my skin-care routine is very simple: I use a cleanser, moisturizer, and eye cream (usually from Drunk Elephant) and then occasionally I'll use the Biologique Recherche P-50 lotion, but I've noticed there's been a bit of a revolution in skin care where people are realizing that a lot of these acid products have been killing our skin barriers. Sometimes I'll use a retinol from my dermatologist, but I haven't delved into the procedure world yet.
Makeup-wise, I take a no-makeup makeup approach. I use it more to feel a bit more confident than for self-expression. I'll use a tinted moisturizer, luminizing foundation, and a translucent powder from Laura Mercier, and I've been using Benefit's Dandelion Blush since high school. I also do a cat-eye every day, which began randomly after a Halloween years ago where, for my last-minute costume as a cat, I went on YouTube and followed a cat-eye tutorial. Since then I've tried every liquid eyeliner in the book but I always go back to my drugstore favorite, Maybelline Line Stiletto Lash.
RI:
Is there a "beauty rule" you'd like to see broken once and for all?
DC:
I take the "more power to you" approach. I have girlfriends who do really detailed, amazing eye art that I think is so cool and I just think people should do whatever feels good for them. If that means going full Billie Eilish and dying your hair neon green, then go for it. I hate the idea of "good hair" which is used in a lot of traditional hair marketing. Hearing stories from customers and friends who have been keratin-ing their hair for decades or young girls, especially in the Black community, who have relaxed their hair from a very early age and don't know their natural texture is heartbreaking. It's fine to do all of those things if they make you feel good but it's nice to see a shift happening where people are finally pausing and realizing that the way their hair dries naturally is cool, too.
RI:
What's your biggest beauty regret?
DC:
I wish I had found my hair part earlier. I was doing a side part for all of high school and I really wish I leaned into my natural middle part instead. I also wish I had figured out my eyebrows sooner—I'm still kind of figuring out my eyebrows to be honest. Otherwise, I've been pretty slow and steady with most beauty stuff: I've never dyed my hair and I didn't start wearing makeup regularly until college.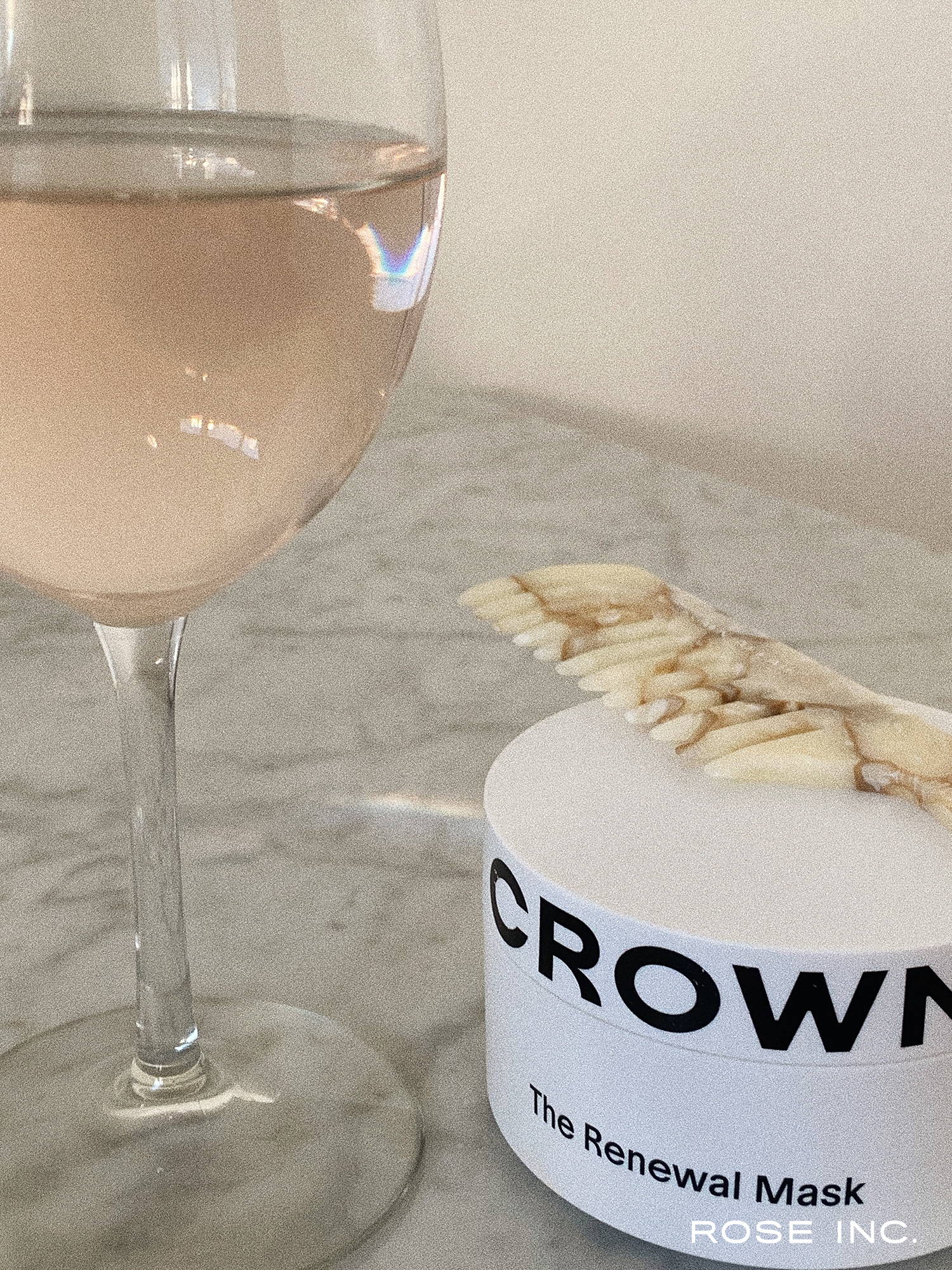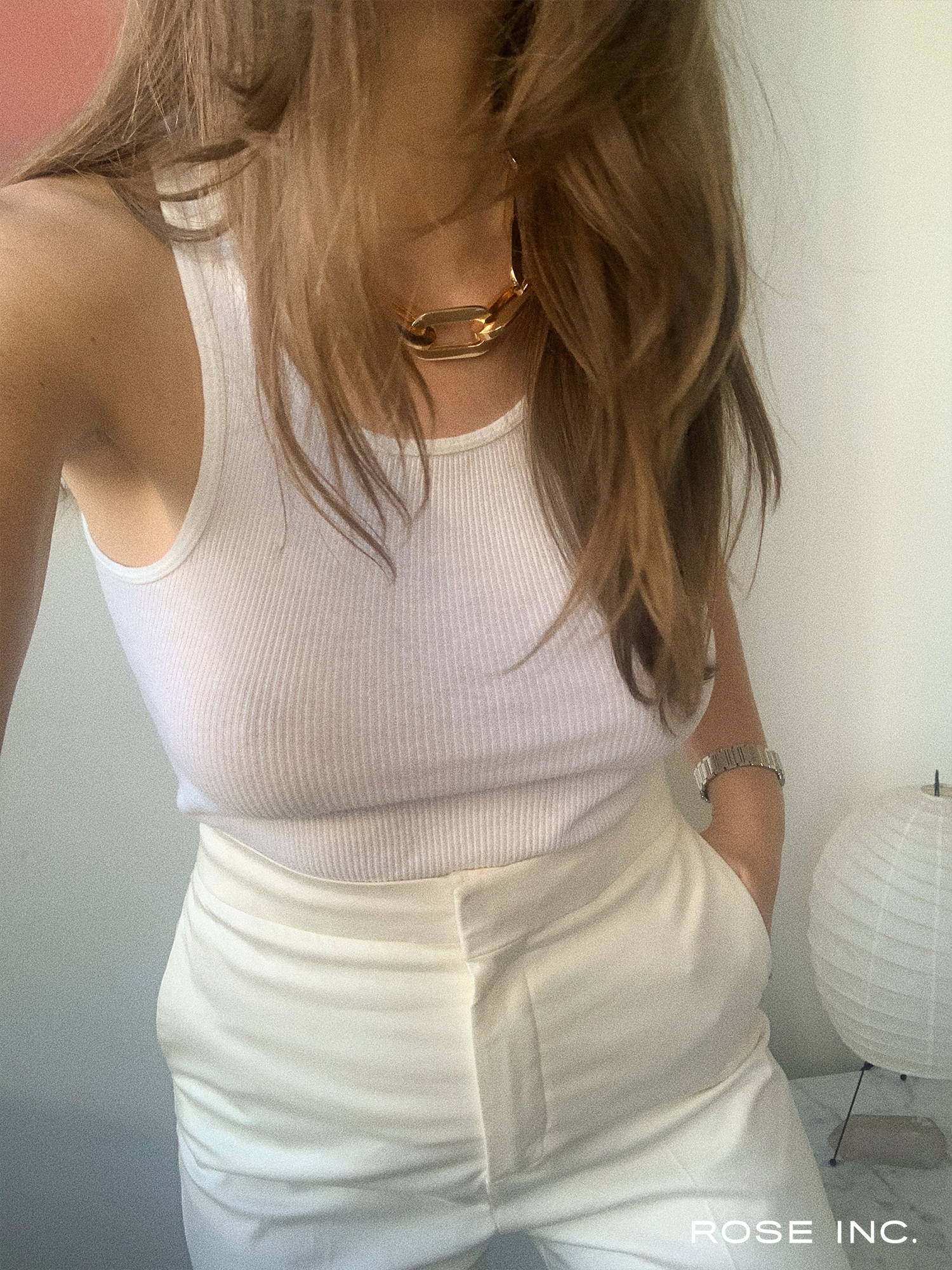 RI:
What's up next for Crown Affair?
DC:
We just launched some really cool, limited edition giftable product boxes that I'm very excited about and we'll be diving deeper into the bathroom in 2021 with more in-shower products and another shelf product. For us, the biggest focus is to make every new item we launch a hero product that's innovative and looks really beautiful.