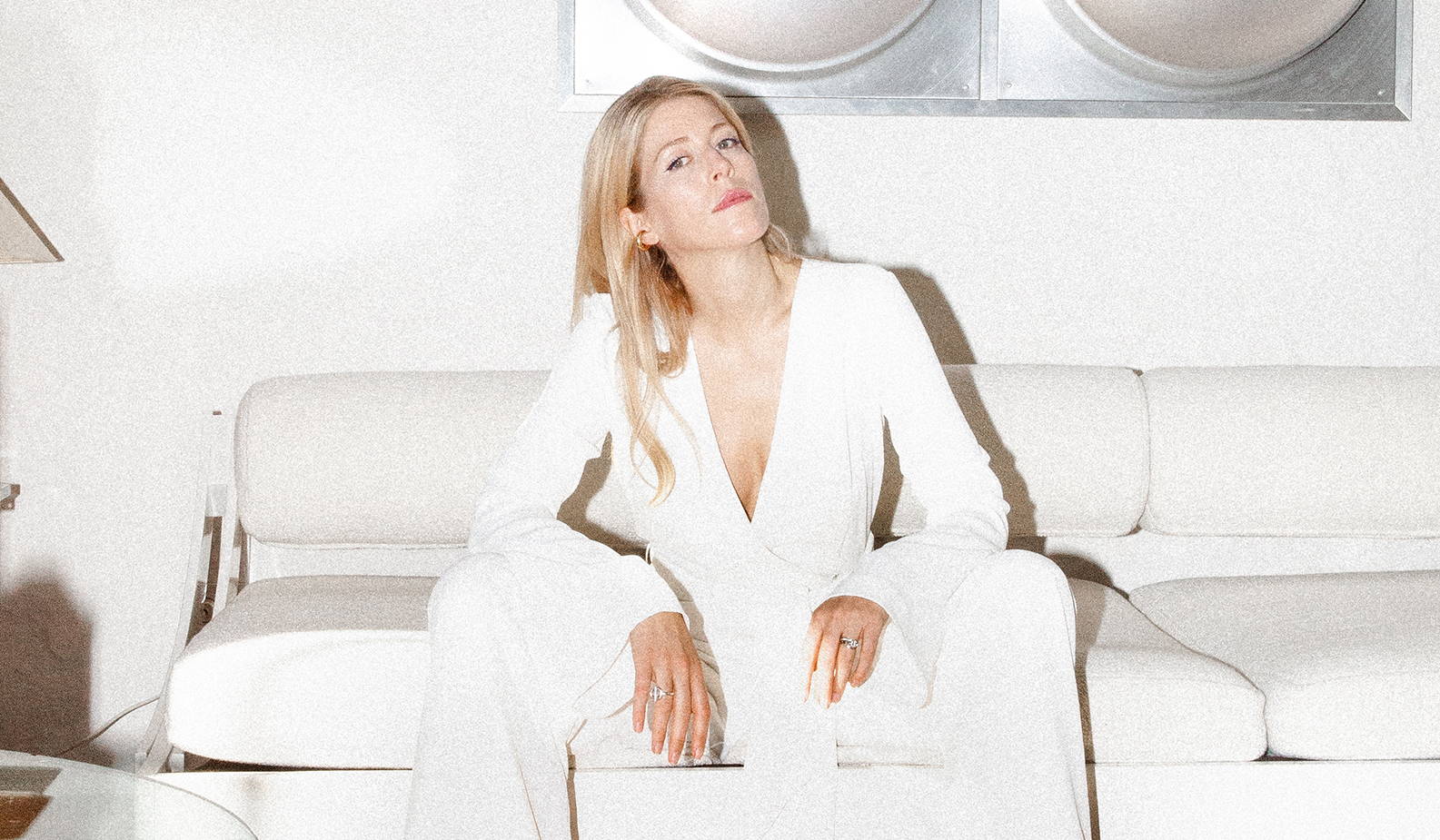 05 / 16
INTERVIEWS
Anna-Christin Haas on Skincare & Designing Evening Wear in a Pandemic
Everybody has a story about beauty. In Rose Inc.'s The Profile, some of the world's most intriguing people share theirs. In this intimate interview series, we get (virtually) up close and personal to explore their definitions of beauty and path to self-confidence. Featuring imagery shot through their own lens, The Profile presents these compelling personalities in a new light—one that illuminates their own journey, dreams, and desires while highlighting their unique relationship with beauty.

With many people having spent most of their free time at home in cozy loungewear over the past year, the coronavirus pandemic might seem like an uninspiring time for an evening wear designer, but for Anna-Christin Haas, a co-founder of London-based line Galvan, the challenges of this period have been "creatively invigorating." From her home in Düsseldorf, where she lives with her husband and young son, Haas has been dreaming up matching sets in jewel-toned velvet and slinky white suits that don't trade glamour for ease of wear.

Her and her three co-founders also launched a new bridal collection in October specifically made for this moment of micro-weddings and civil ceremonies, designing pared-back dresses and suits that can be re-worn over time rather than retired after one use. The UK brand's first knitwear collection is also set to launch in late April. "We've had to pivot as a business and rethink what kind of product we present," says Haas. "We can't just do the same thing on repeat, or use formulas that have worked in the past. Now is the time to be innovative!" Rose Inc. caught up with Haas to talk about what's keeping her inspired these days, the rituals getting her through the pandemic, and the beauty products she swears by for a natural glow, ahead.