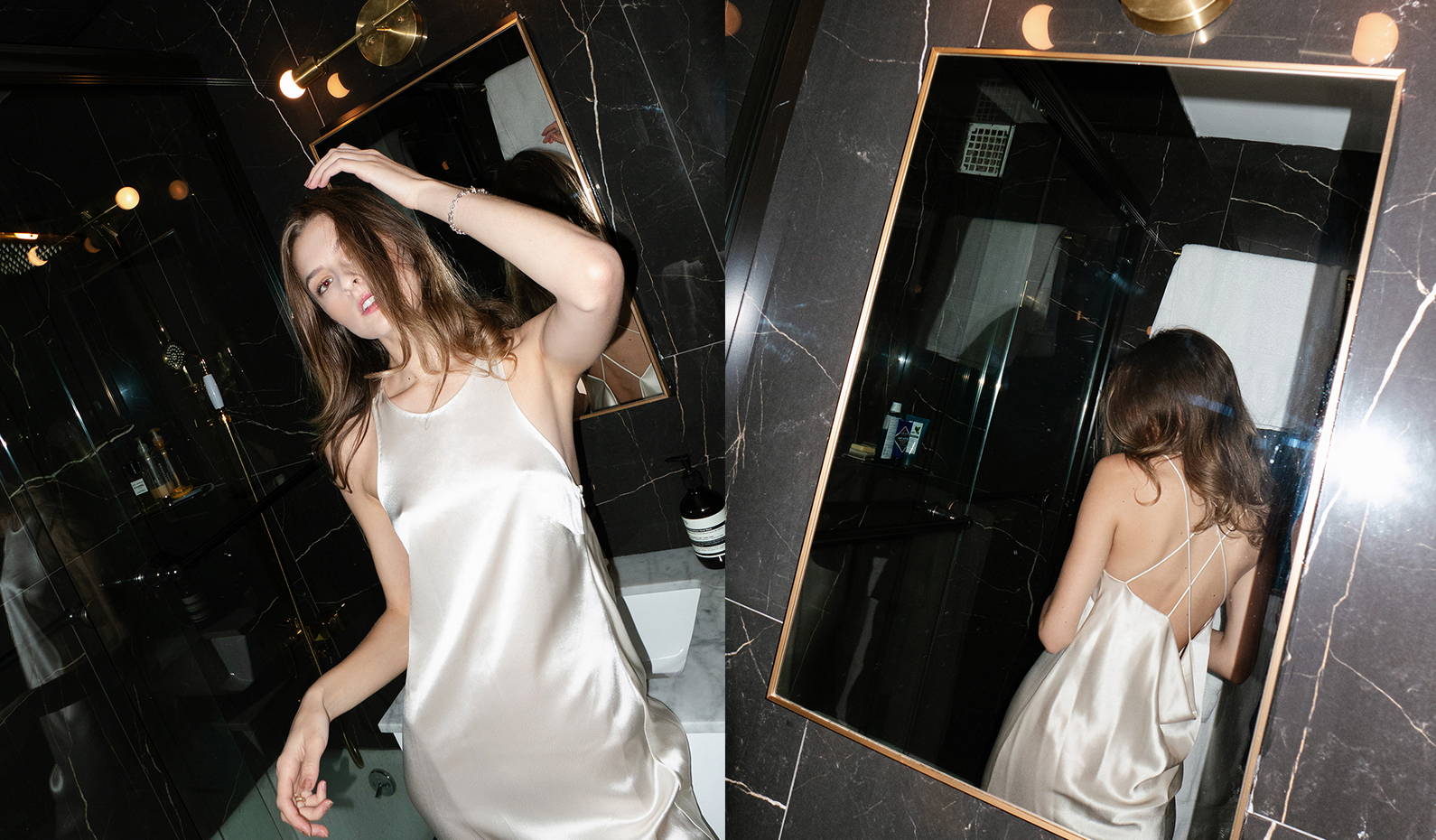 01 / 06
INTERVIEWS
Christie Tyler
For a long time, the word beige was shorthand for bland. Boring. Too plain to be compelling. In an era of refined, minimalist style, however, beige (along with cream, tan, and black) suddenly feels like a quietly fresh, eternally stylish concept. For evidence, look no further than Christie Tyler, whose neutrals-heavy style never fails to inspire. The recent fashion-school graduate, also known as NYC Bambi, brings her refined, elevated aesthetic to interiors and outfit photos—and, dare we say it, makes beige seem exciting. Here, she talks with Rose Inc. about her color palette, growing interest in sustainability, and why being comfortable is the most stylish option.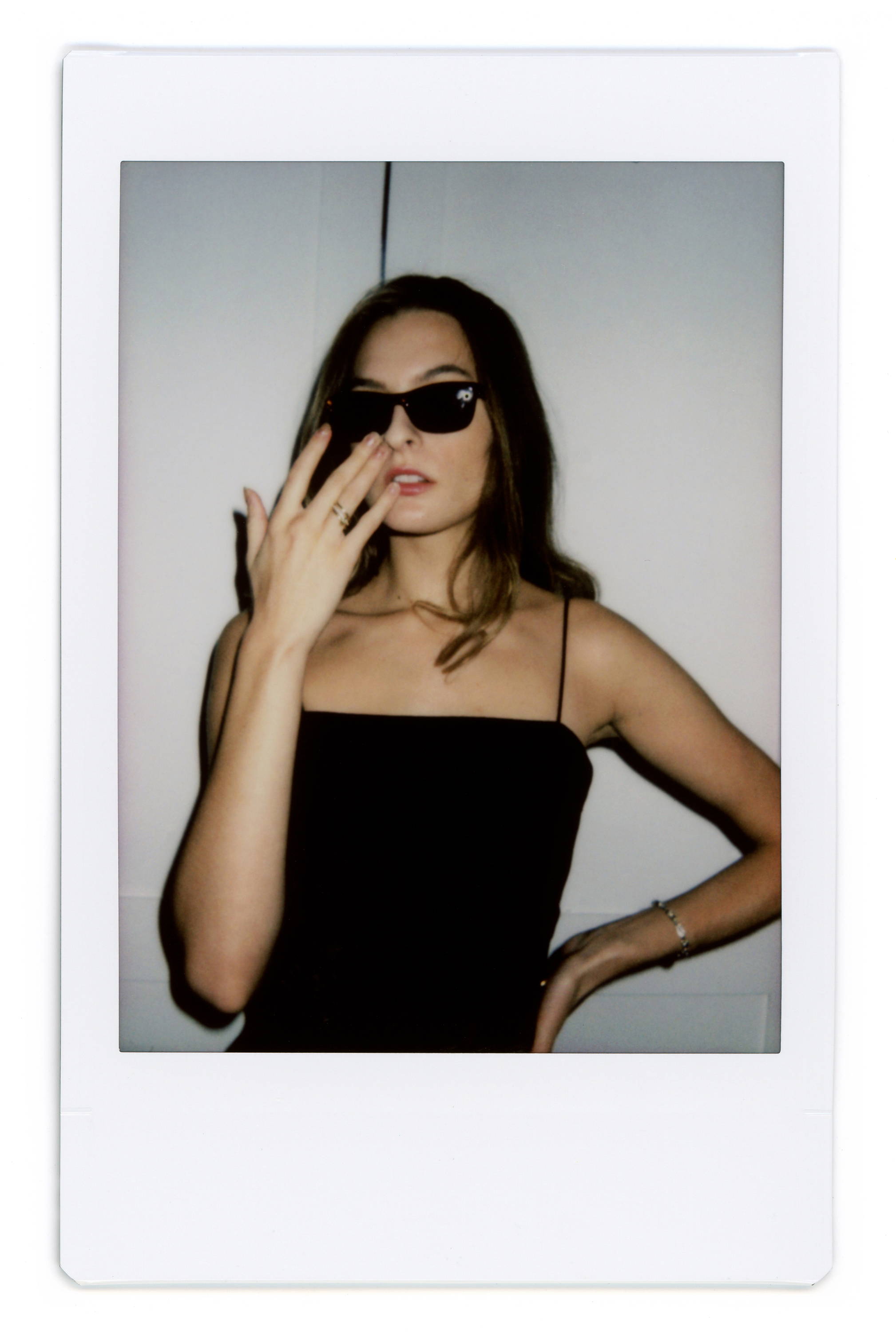 RI:
Where does the name NYC Bambi come from?
CT:
I thought of it four years ago before I moved to New York. The reason I moved to New York was for fashion school; I went to LIM. I wanted to think of something that was stylish and had New York in it, but that was also me. At the time, I felt like Bambi in a way because of how overwhelming the city can be. I felt like a small little deer in headlights. The name stuck.
RI:
How did your love of fashion start?
CT:
I started a fashion Tumblr seven years ago. Tumblr was a huge platform for me; back in its heyday, everyone was on Tumblr, and it was such an inspiring outlet. I was in the suburbs of New Jersey, and Tumblr was the way that I could meet people who shared the same passion for fashion and beauty. I started taking outfit photos around my house, not really thinking anything of it. I started learning more about designers, and I realized that I would love to move to New York and go to fashion school. I started a separate Instagram where I would post my outfits. Then I moved to New York and it all blossomed from there.
RI:
When did you reach a point where you realized, This might be something bigger than a hobby for me?
CT:
Moving to New York and having brands reach out to me to invite me to their showrooms.  When I was in school, I wasn't sure if I could make NYC Bambi a business. I didn't know if I could make enough money to support myself in New York City, so I was trying to get internships at the same time. Two years ago, I got signed to an agency, Wilhelmina, on their influencer side. Once I got more opportunities coming in and had consistent work, I thought, "Well, maybe I can make this work." It's hard to get the ball rolling in this industry, but once I started getting my name out there, it started to be a profitable business. 
RI:
When you think about influence, what does that mean to you? How do you try to use the influence that you have?
CT:
I mean, I could go on a rant about this whole topic because there is such a negative stigma around the word "influencer." I totally get that. Personally, I didn't set out to have this as my career, but also, my intention wasn't to influence anyone. Really, I've never wanted to influence anybody to buy and over-consume. That was never the purpose and it will never be the purpose. But there are so many things going on in the world that it can be overwhelming sometimes. To be honest, I just really wanted my page to be a place where people can feel comfortable and inspired and taken away from a negative world. Not that I don't want it to be realistic, of course—I always want to be real—but I want people to be inspired.
My main goal is to be a help in some way. I love talking to people. I'm always answering messages about fashion advice, or even personal questions. I was also very confused by the world of influencing, so a lot of people ask me questions. I'm open to answering them, because I get it—it's a very weird topic, and people aren't really that helpful. I want to be open about it. I also am trying to dive into being sustainable and not overconsuming. I want to spread awareness about the pollution that comes from fast fashion and disposing of garments every month. It's great because people teach me things [about this] every day.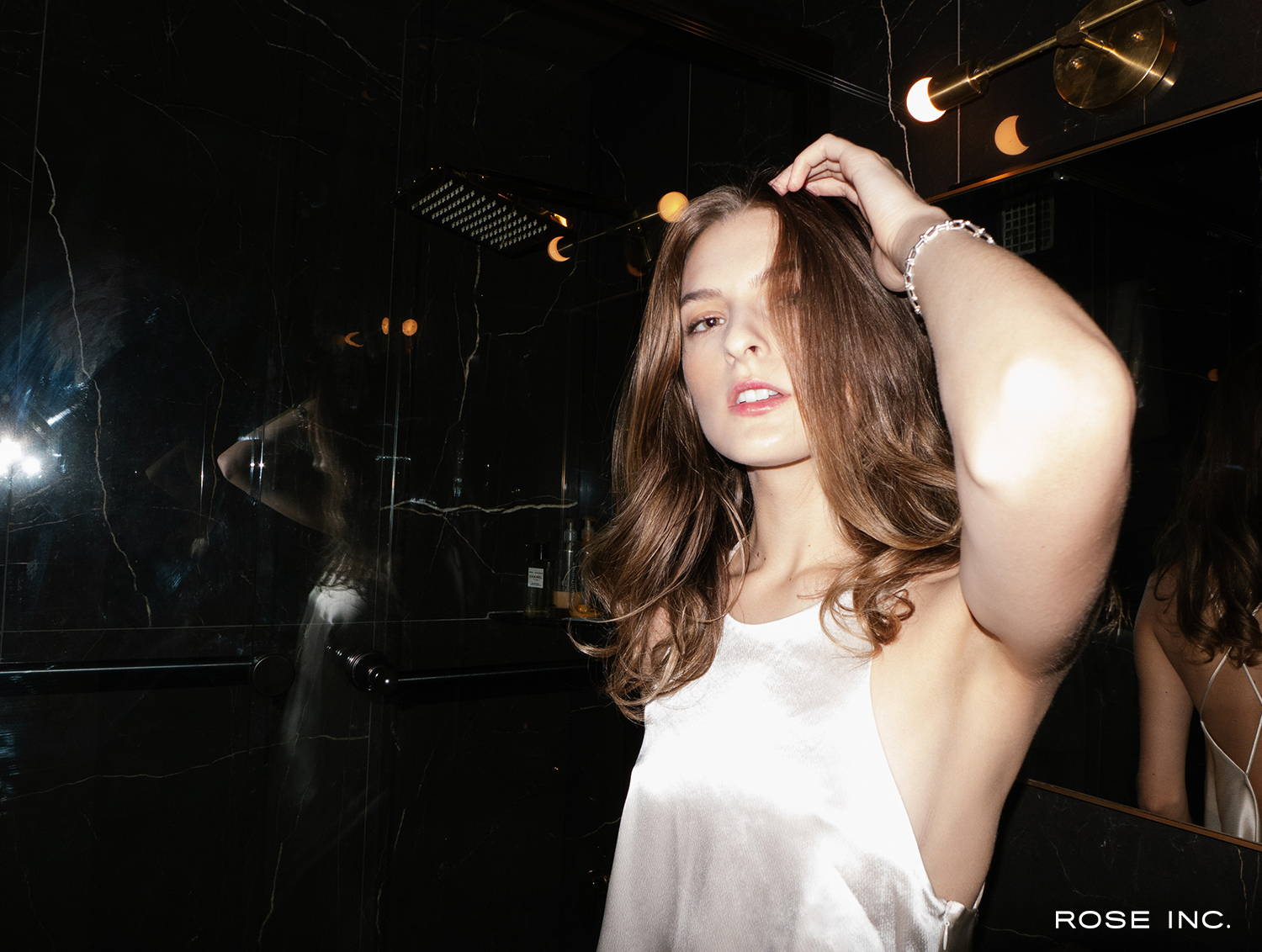 there is such a negative stigma around the word "influencer."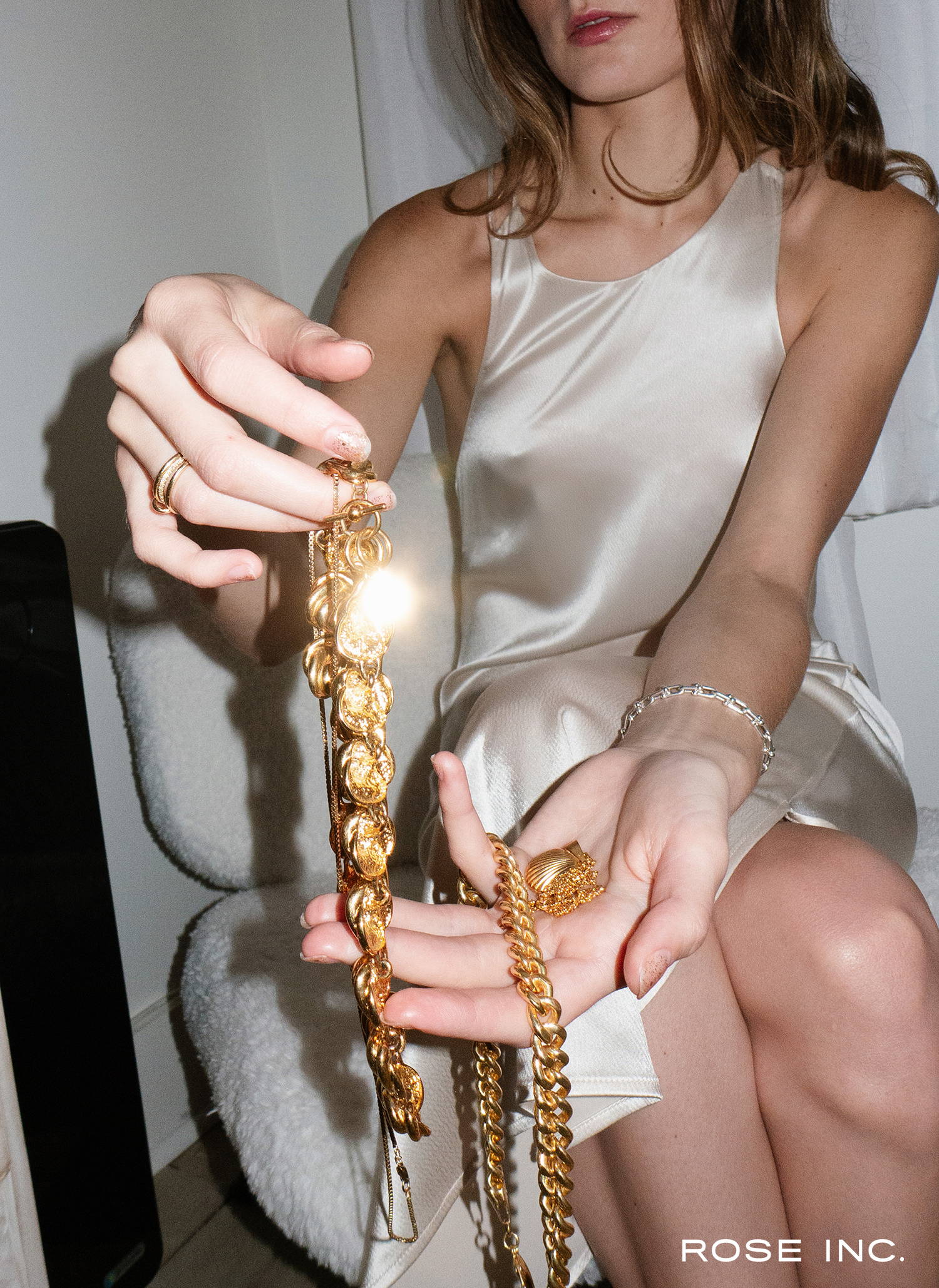 RI:
Do you think your community on social media is thinking about sustainability?
CT:
For sure. When I do a Q&A, people ask me about creating a more sustainable wardrobe. And again, my followers teach me things as well about sustainability. Slowly but surely, people are realizing that overconsumption and fast fashion are not sustainable. And it's not great for developing your personal style, you know what I mean? Investing in key items has such a better payoff. You could have an item in your wardrobe for three years rather than paying the same amount on a bunch of trendy items that you're just going to ultimately throw away after a couple months. People are open to these conversations, but there's obviously a long way to go before fashion is considered a sustainable industry.
RI:
What you said about personal style is interesting. How did you develop yours?
CT:
I think the key is to truly feel comfortable in an item. So many times, we try things on and find the littlest thing that doesn't feel right. It's almost like finding a man! If it doesn't make you feel comfortable and good, there's no way that item is going to survive more than a year in your closet. You're always going to think, "Well, it feels itchy," or "I don't know, it doesn't look great." So I try to find things that make me feel good when I put them on. I think it has a lot to do with finding cuts that you feel great in, materials you resonate with and colors you really love. For me, neutrals are my thing. Maybe that's boring to some people, but that's what I feel good in. It sounds cheesy, but comfort is key in having an everlasting wardrobe.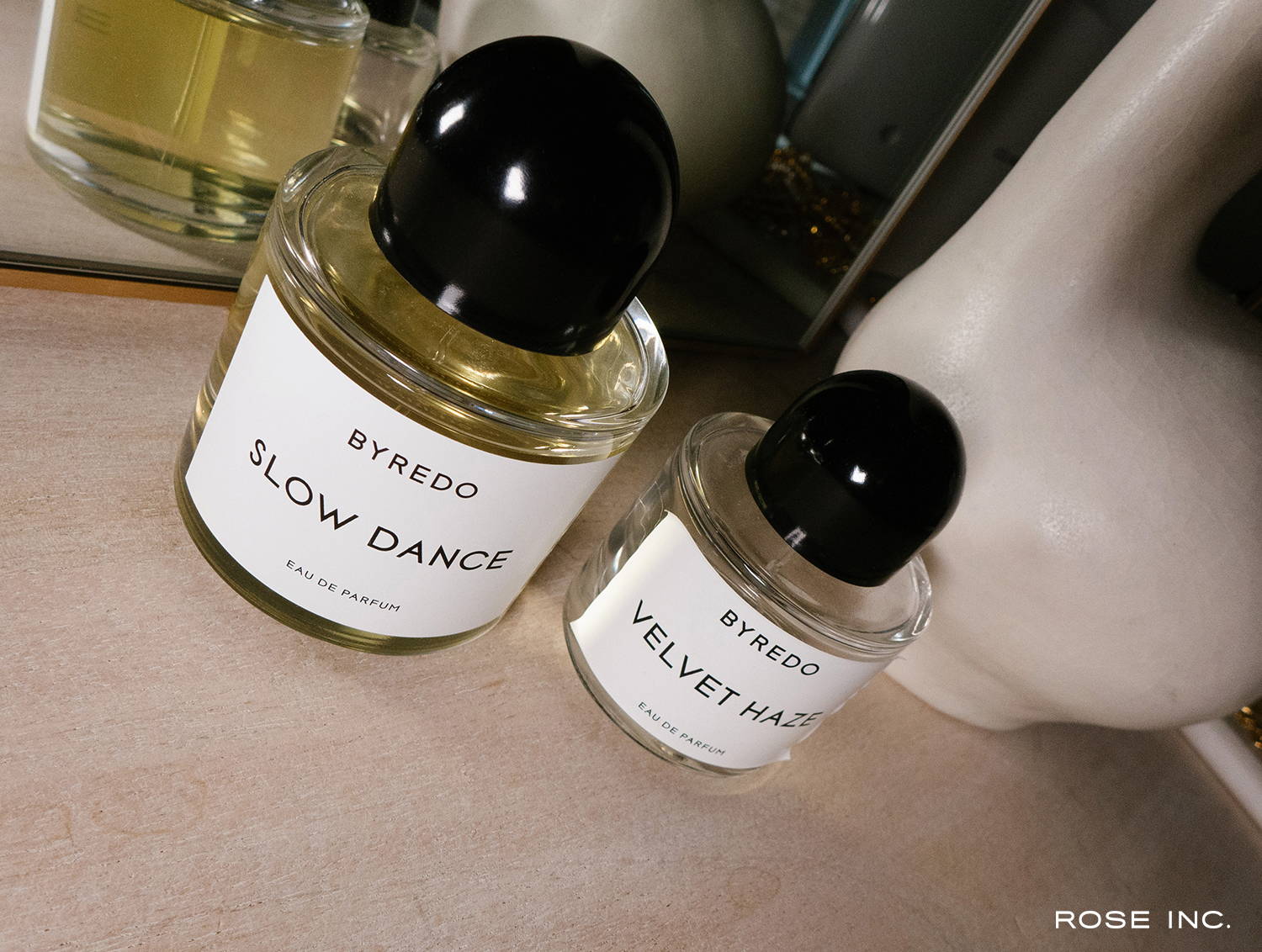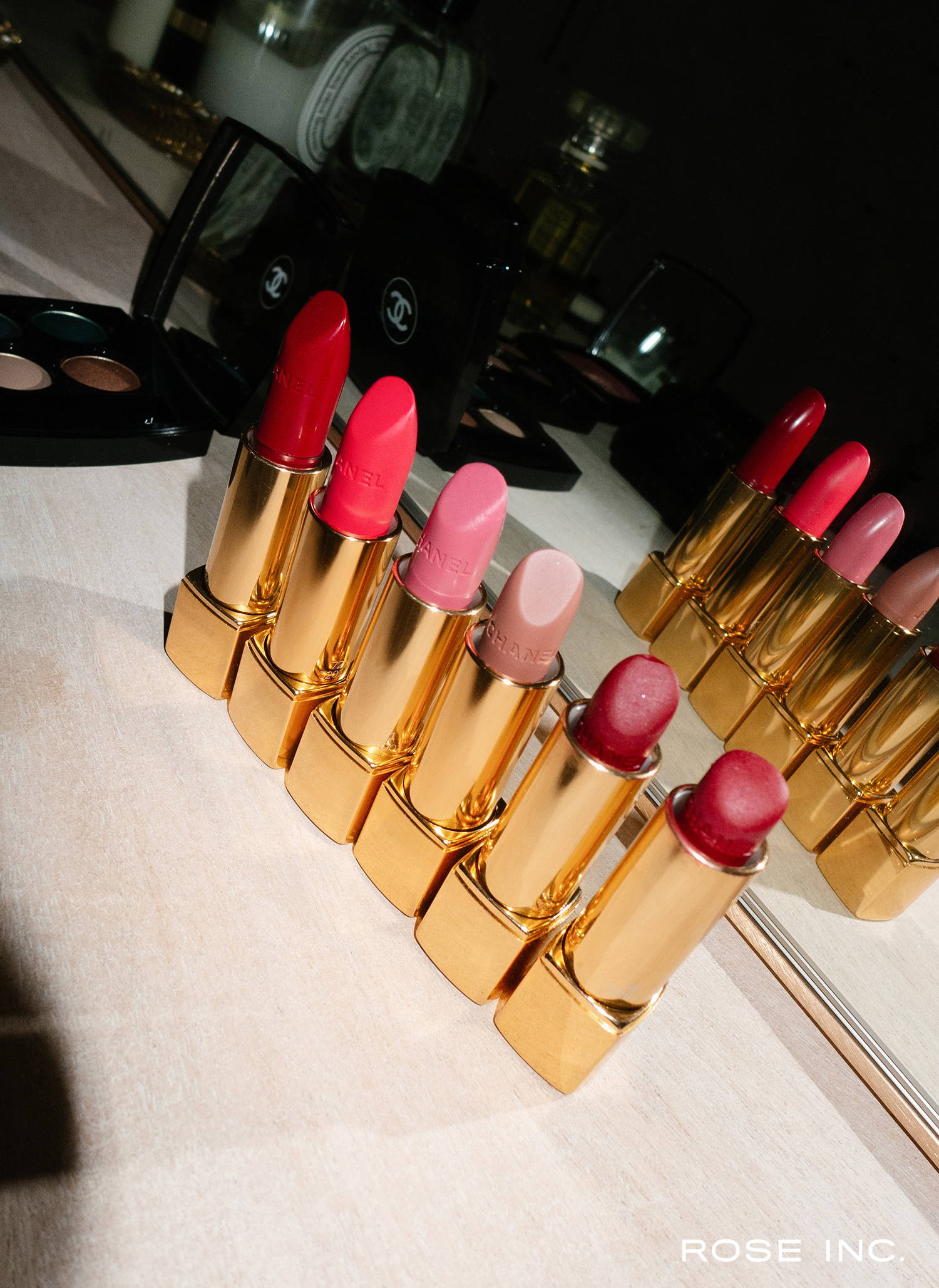 RI:
When you think about your own style, how does beauty factor into it?
CT:
Again, I think it has a lot to do with comfort. Maybe I'll wear a red lip when I'm going out, but day to day, I've found the products that I've loved for years. If it's not broke, don't fix it! My beauty routine is very simple, and I've found quality products that I love. It's all about simplicity and minimalism in my wardrobe and my beauty routine. If I have a lot of makeup on, I feel uncomfortable. Keeping it simple is the best for me.
RI:
What are some of your hero products?
CT:
A lot of people swear by this one, but Giorgio Armani Luminous Silk foundation is my number-one love. I've been using it for three years now. I don't do foundation every day, but when I'm going to an event or doing a photo shoot, that's my absolute go-to. I love Glossier Boy Brow; I think I've been using that since it came out. I love Nars Creamy Concealer because I have terrible under-eye circles. They're genetic and I feel like that's the only thing that covers them up.
RI:
Do you have an easy or complex relationship with social media?
CT:
I think it changes. When I started, obviously, there was a lot of pressure to build my following—even though, honestly, I try to keep [the pressure] at arm's length. Even though it's my job, I try to prioritize not caring about numbers and likes and followers. Because I didn't start it for that. I wasn't even looking for this to be my job. I am so appreciative of my following but at the same time, I think it's important for anyone on social media—not just influencers, but anyone—to look at it for what it is. Really, it's a combination of perfect images, which is great for inspiration and inspiring your style, but there has to be some caution. Because it's not healthy to have your life depend on likes. It took awhile for me to distance myself from numerical values and to occupy my time with family and things that matter. My best advice is to remind yourself of what really matters: family and real-life moments.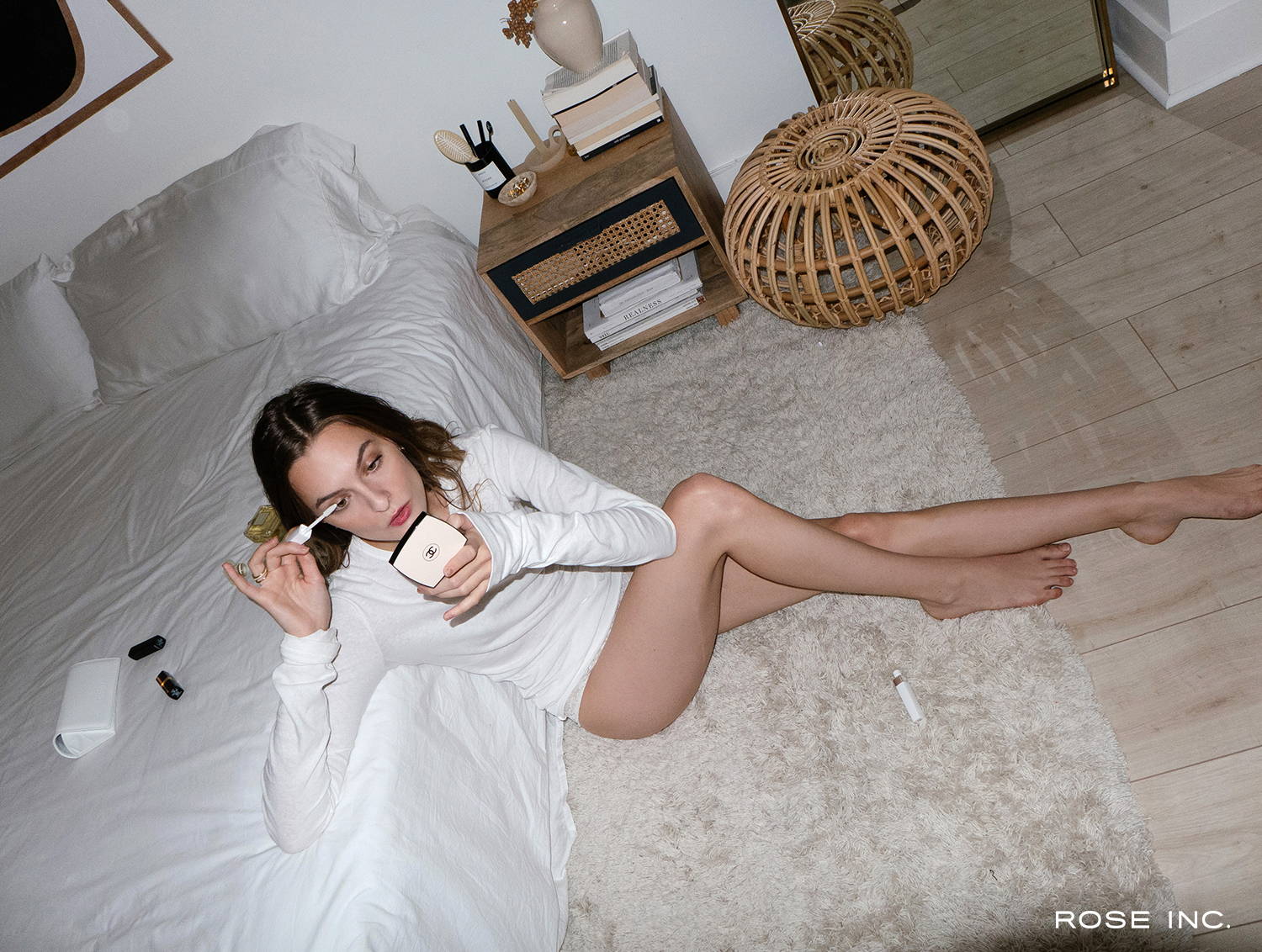 RI:
Are you ready for some rapid-fire questions?
RI:
What are you reading right now?
CT:
Is it terrible to say nothing? I've just been reading emails. I want to read Atonement because I just saw the movie and it ripped me apart.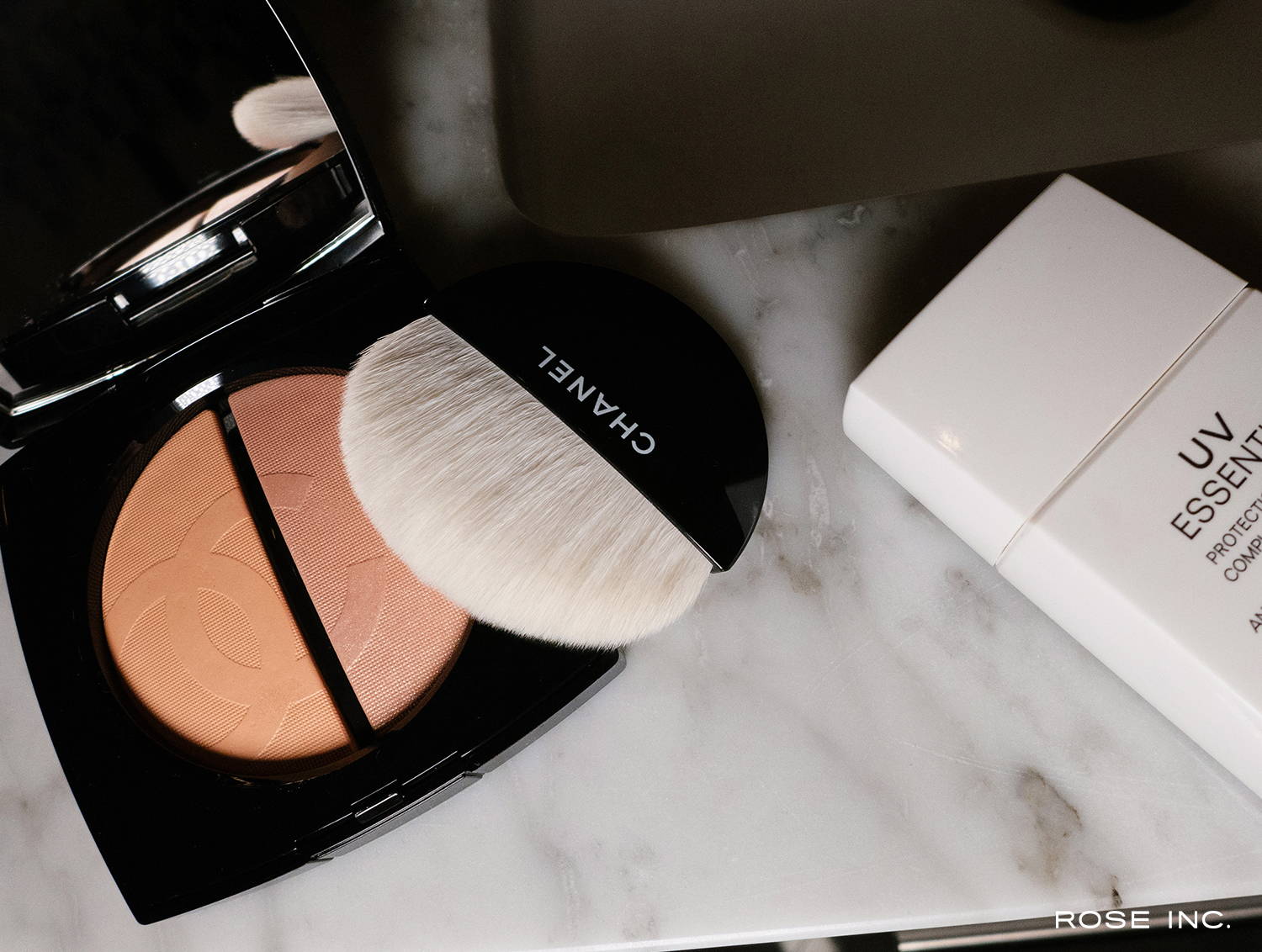 RI:
What music are you streaming right now?
CT:
I'm waiting for Harry Styles new album to come out. I've been listening to a lot of Cigarettes After Sex.
RI:
What gets you out of bed in the morning?
RI:
What keeps you in bed?
comfort is key in having an everlasting wardrobe.
RI:
What do you admire in a man?
CT:
Confidence and fearlessness.
RI:
What will you always wear?
RI:
What would you never wear?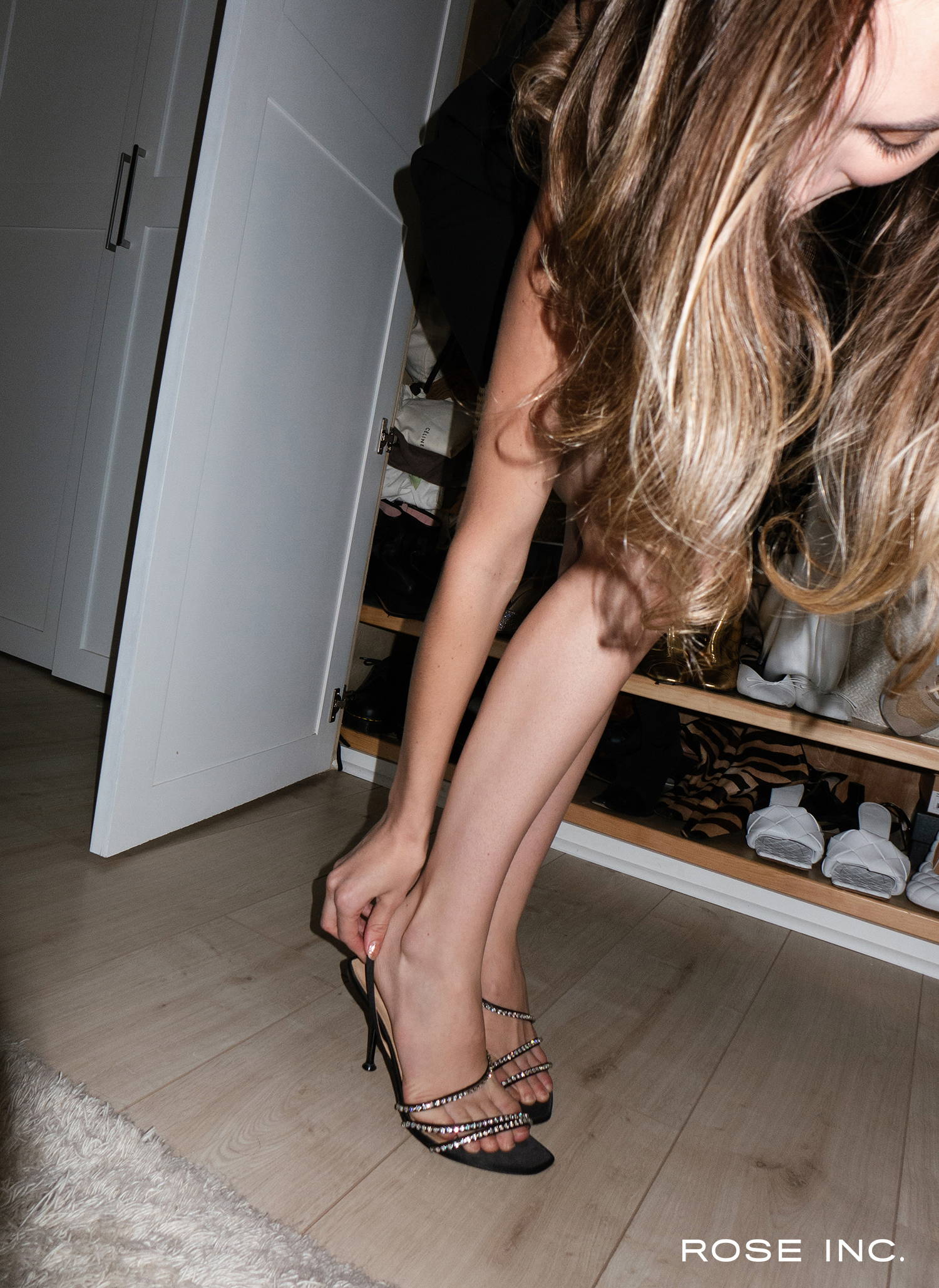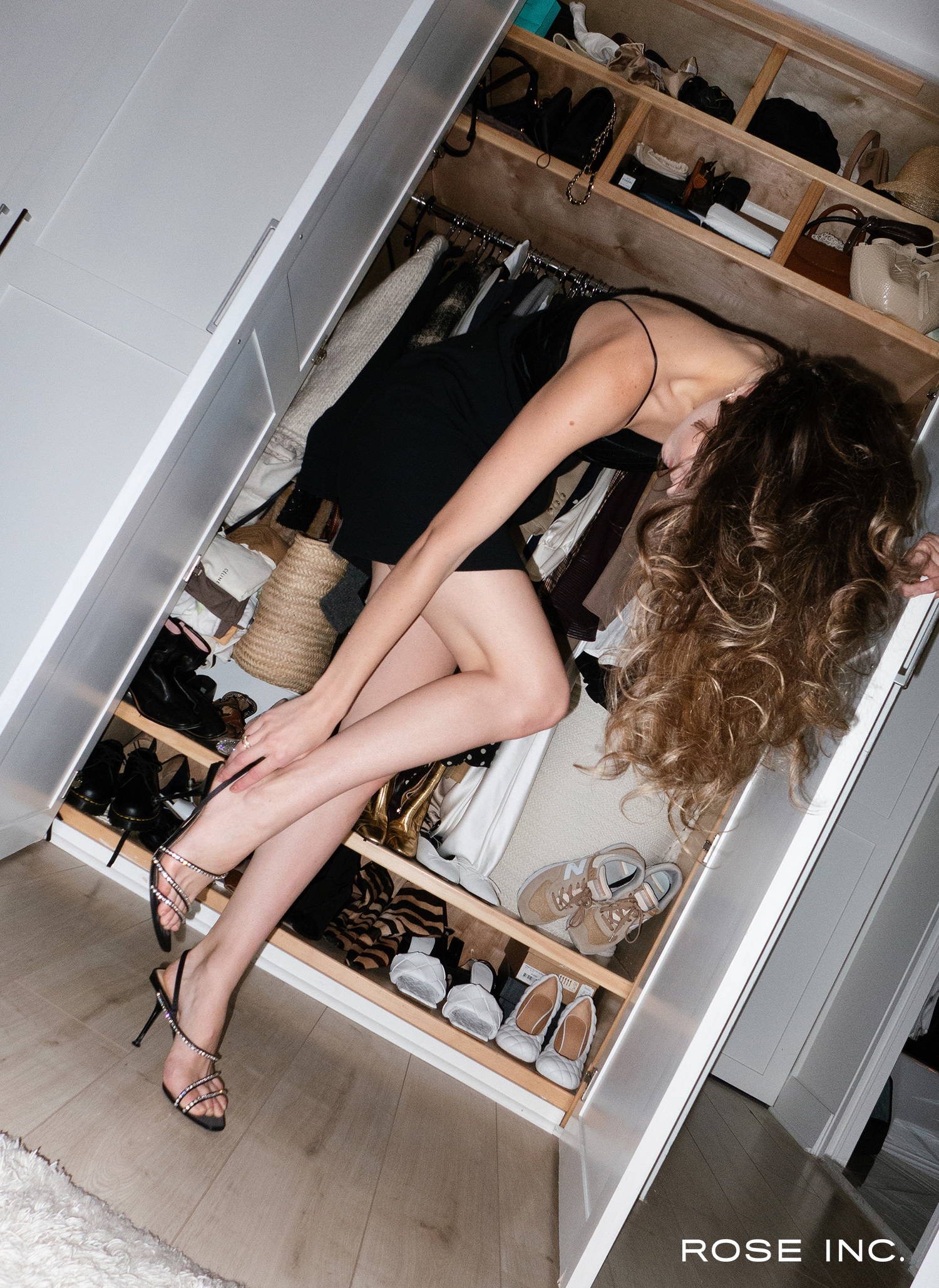 RI:
What will you always do?
RI:
What will you never do?
RI:
If you could have a dream dinner party who would be there?
RI:
What will you never apologize for?
RI:
What are your hopes for 2020?
CT:
I've been thinking about making a coffee table book, so I'm hoping to get on that. Baby steps.
Christie Tyler photographed in New York by Julia Kulik. Interview conducted and edited by Annie Tomlin.