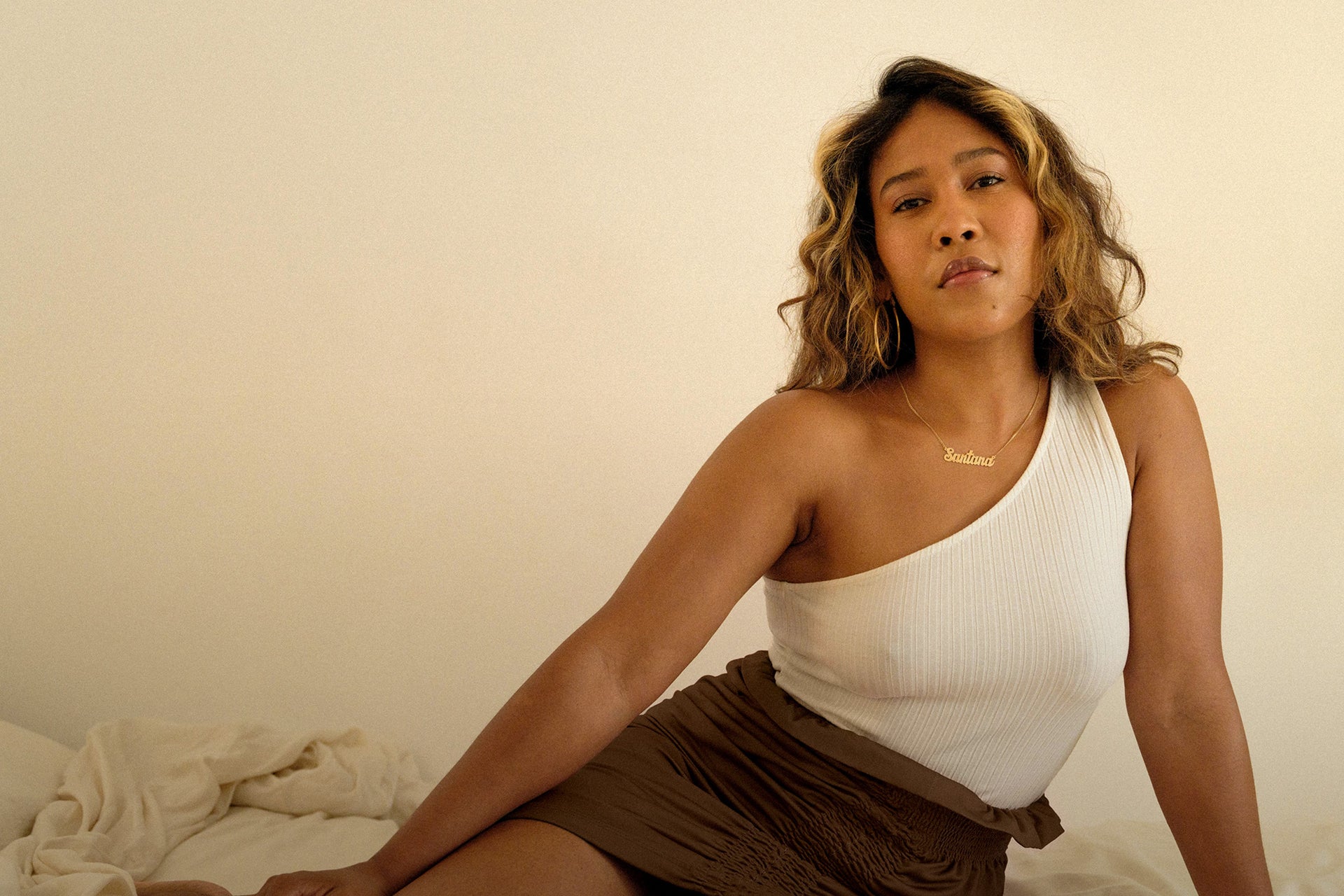 Annya Santana Wants to Create 'Generational Wellness'
Profile
Whether it's through her modern lifestyle platform Hood Health, or skincare brand Menos Mas, Annya Santana is on a mission to expand and diversify the world of wellness. "I believe that wellness definitely involves the physical aspect, but it's also very internal," the Dominican Republic-born, Bronx-raised entrepreneur tells Rose Inc from her Paris apartment. "I hope that my platform will be a place for all things wellness through the lens of Black and brown people, as I feel we've been excluded from the industry."
In her quest to create, as she puts it, "generational wellness," Santana isn't allowing anything to stop her, brain surgery included. Last December, she received surgery to remove a benign tumor at the base of her brain. In true Santana fashion, she embodied strength and determination throughout the process, going from re-learning how to walk, to doing her inspiring workouts and runs again. "I definitely have a deeper appreciation for my body. I discovered how strong my body truly is," Santana says. "I'm really adamant about not speaking ill about my body these days. I try not to pick it apart. I remind myself my body literally brought me back to life and so I'm focusing on being more grateful."
Below, Santana goes into detail about finding her confidence, healing post surgery, and the wellness lifestyle that keeps her balanced, from DIY hair masks to soul-enriching time with friends.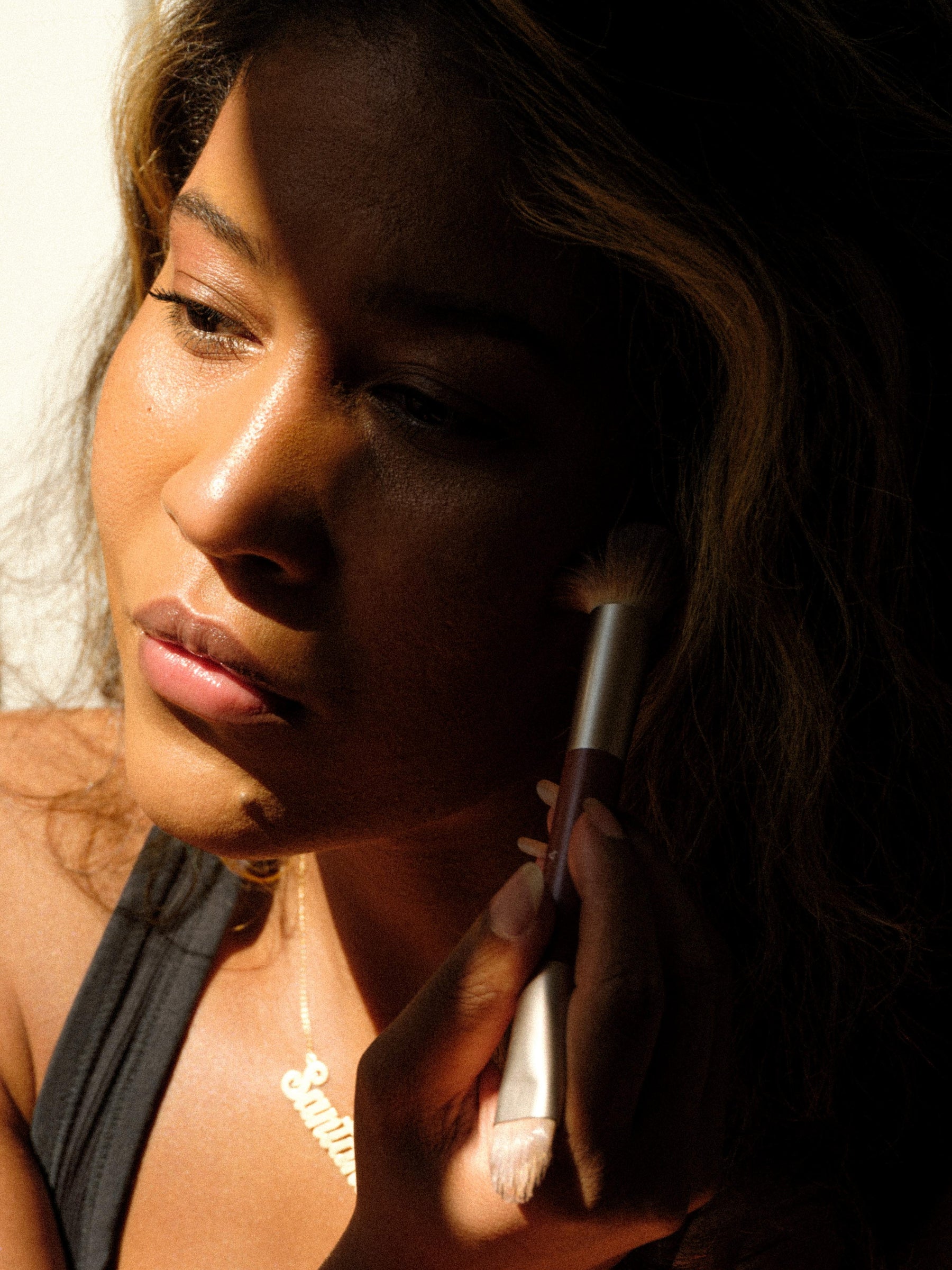 By Lena Herrmann
RI:

How has where you're from shaped your approach to beauty?

AS:

Being Dominican, I've been taught to always be super simple with my approach to beauty. It's all about being natural and maybe doing a beat for a special occasion. We're all about taking care of our skin and hair. Growing up in New York, I remember having straight and relaxed hair being a huge part of the culture. In high school, I stopped relaxing it. I think now it's a lot easier to be free and explore whatever styles you want to do. Recently moving to France has made me embrace simple makeup tricks that I never really used to do before; I never really used to wear red lipstick and now I find myself wearing it a lot more.

RI:

Describe your journey to confidence

AS:

Aging has been joyful. I think when you're young, you're so focused on what everybody thinks of you. But when I turned 30, it felt like a miracle happened. I just stopped caring. Time and age and experience has definitely made me more confident. Aging brings so many good things. I've learned to not change or mold myself for others. It's exhausting and you're lonelier in the end. This can cause more insecurities and questioning who you are more. I think my confidence also stems from knowing I'm a good person and also accepting what I can't change about myself.

RI:

Who was your biggest beauty inspiration growing up?

AS:

My biggest beauty inspirations were always my family, my culture and my community. My mom always taught me that less is more. I think I did it all growing up. I dyed my hair, chopped it and fried it and all those things. But in the end, I always come back to simplicity.
"It took me a long time to find my go-to scent..."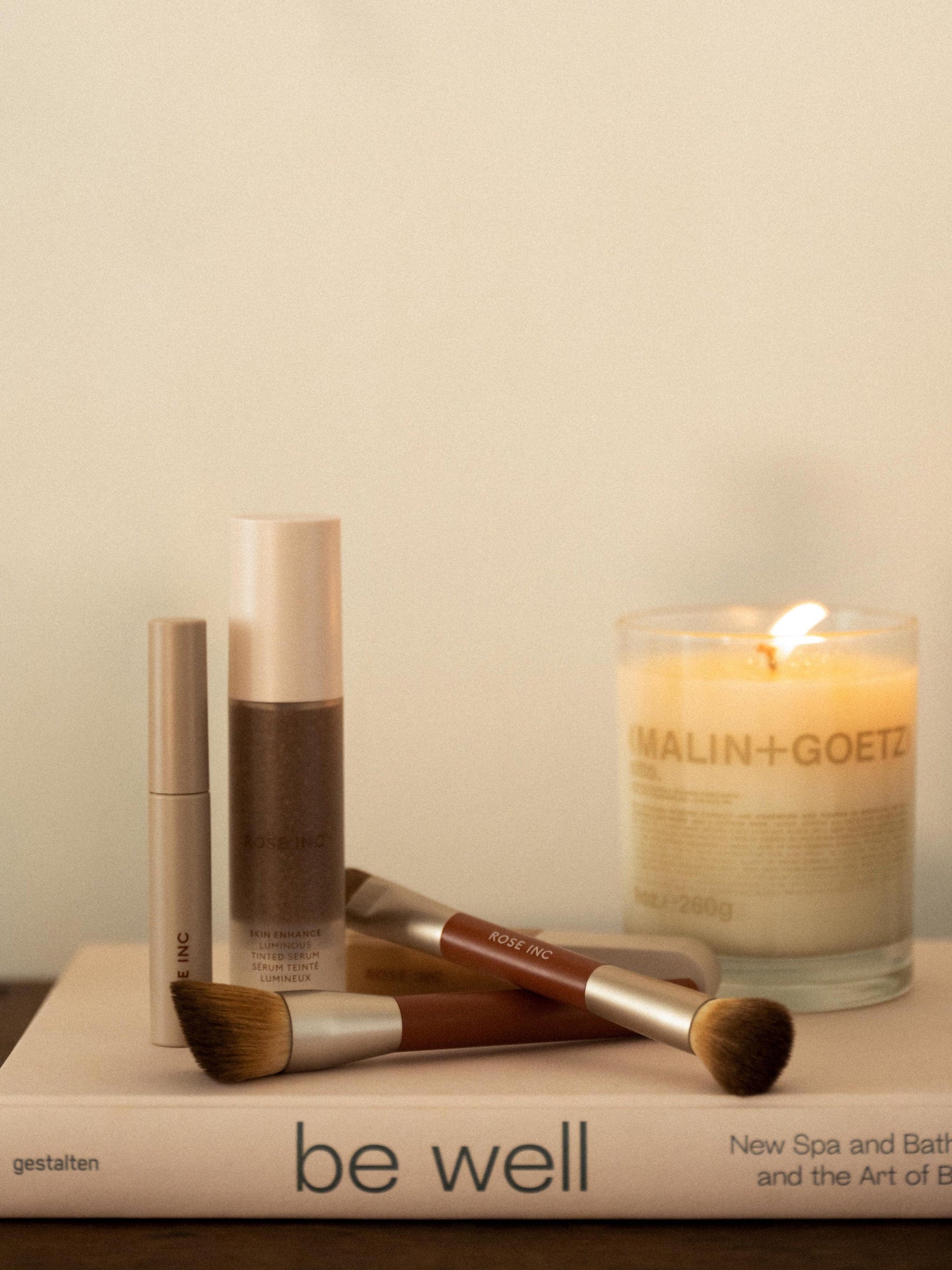 RI:

What's your go-to hair routine?

AS:

I love making DIY hair masks with avocado and egg. I do masks on wash days. I wash my hair, then apply the mask and let it sit while I clean my house. I also live and die by rice water. It's really helped my hair grow. I also love using Bread's hair oil. During the pandemic, I also didn't use any heat on my hair. But recently, I've been enjoying a blowout every now and then. I'm trying to remind myself there's room to play around.

RI:

What's your skincare routine?

AS:

I love using the Menos Mas matcha mask. I've also been loving Klur's mask. I'm definitely an essence girl and I love moisture. At night I'll use an essence and a heavy moisturizer. I like using vitamin C and sunscreen everyday too. Every other week, I like to use a little glycolic acid. Sometimes I'll use a physical scrub on my body too and use a little Vaseline or body butter.

RI:

What is your makeup routine?

AS:

I love the Rose Inc Tinted Serum and concealers. I love using these instead of foundation. I also love everything about Ami Colé. I've also been enjoying the Rose Inc brushes.

RI:

What are your favorite fragrances?

AS:

It took me a long time to find my go-to scent. It wasn't until a trip I took to Portland in 2019 that I decided to dedicate part of the trip to trying to find my favorite fragrance. I like to use Tamar from Le Labo and also sometimes I'll spray it into my body butter. It smells so light and refreshing.

RI:

What is your wellness routine like?

AS:

I definitely have a daily wellness practice. I try to enjoy being out and about again, now that I'm recovering from my brain surgery. Having a clean space is a daily wellness practice. Sometimes when I'm sad, I'll try to go outside and meet up with friends or have a nice dinner with them. Wash day is also a big wellness day for me, which is usually on Sundays. I'll do a hair mask and clean up my home and do laundry. I also like to go grocery shopping after all of that. By the end of the day, I'm set up for success, and have a good foundation to continue my wellness practices for the rest of the week. Wellness, for me, is all about feeling better. I try to make wellness a sustainable lifestyle.
"I'm really adamant about not speaking ill about my body these days...I'm focusing on being more grateful."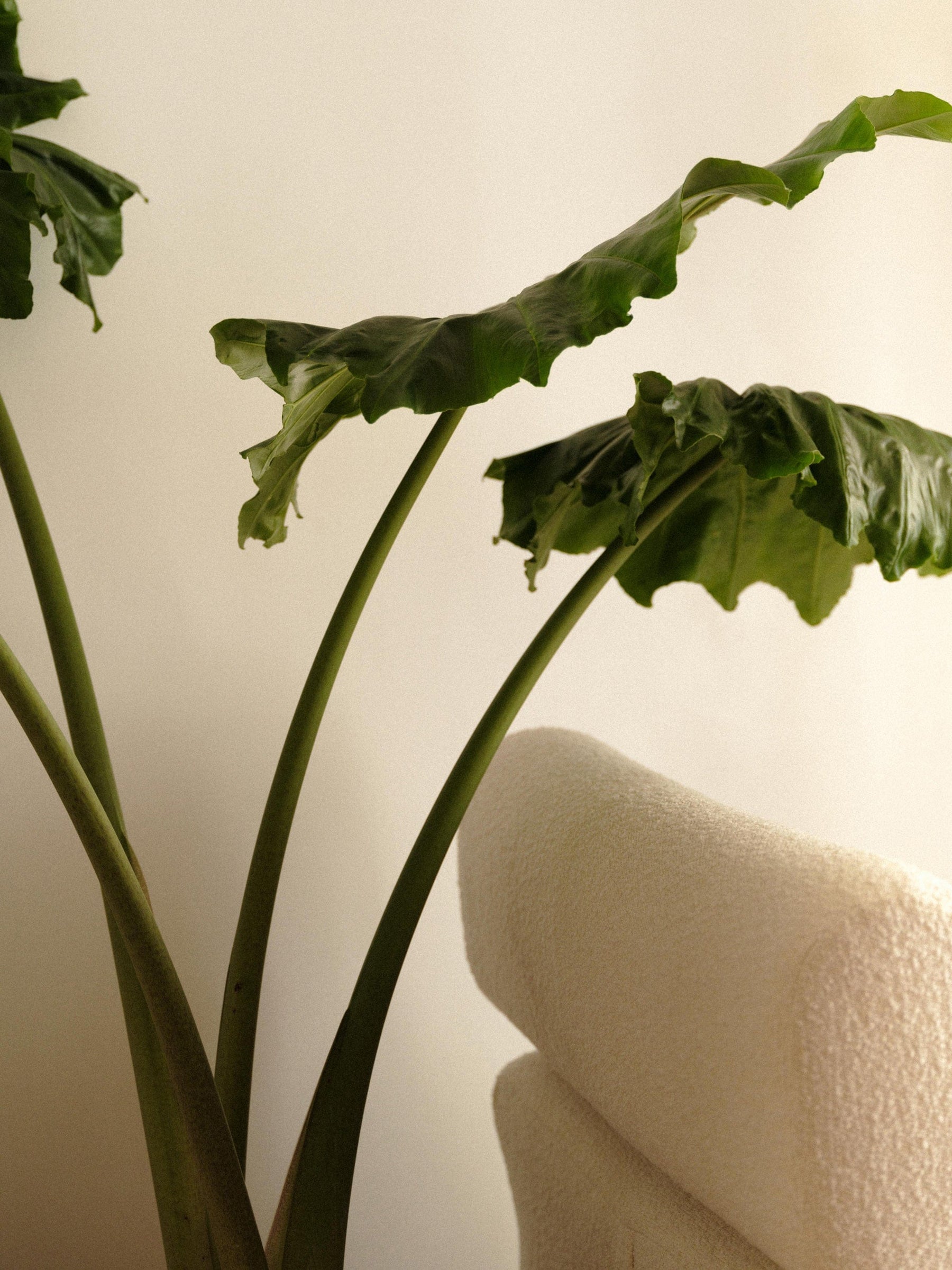 RI:

As a wellness entrepreneur, what are your thoughts on the industry currently?

AS:

I think America, and society in general, has a predominantly 'go-go-go' mentality. And sometimes it doesn't feel like the system is really set up for people to be truly well. It can feel like the system profits off of people being sick. But I think the wellness movement has grown as much as it has because people have taken being well into their own hands with their remedies and tools, whether that's making a matcha, buying a bottle to drink water or being a part of a community. I hope people realize hustle culture — crashing and burning and having one day that you recuperate — is not real wellness. I hope we can all continue making it a lifestyle. I'm also definitely learning to practice what I'm preaching as well.

RI:

What's something you feel that you've learned from the whole process of having brain surgery?

AS:

I have a deeper appreciation for movement as well. I think it's a privilege to be able to exercise or move or walk. I also remind myself that stress is so damaging for the body too.

RI:

In what way would you like to see the beauty and wellness industries change?

AS:

I want to see Black and brown founders treated just like other founders. I want the focus to be on our ingredients and formulations and our expertise, in the way other brands get to have that focus, as opposed to it just being about us being people of color.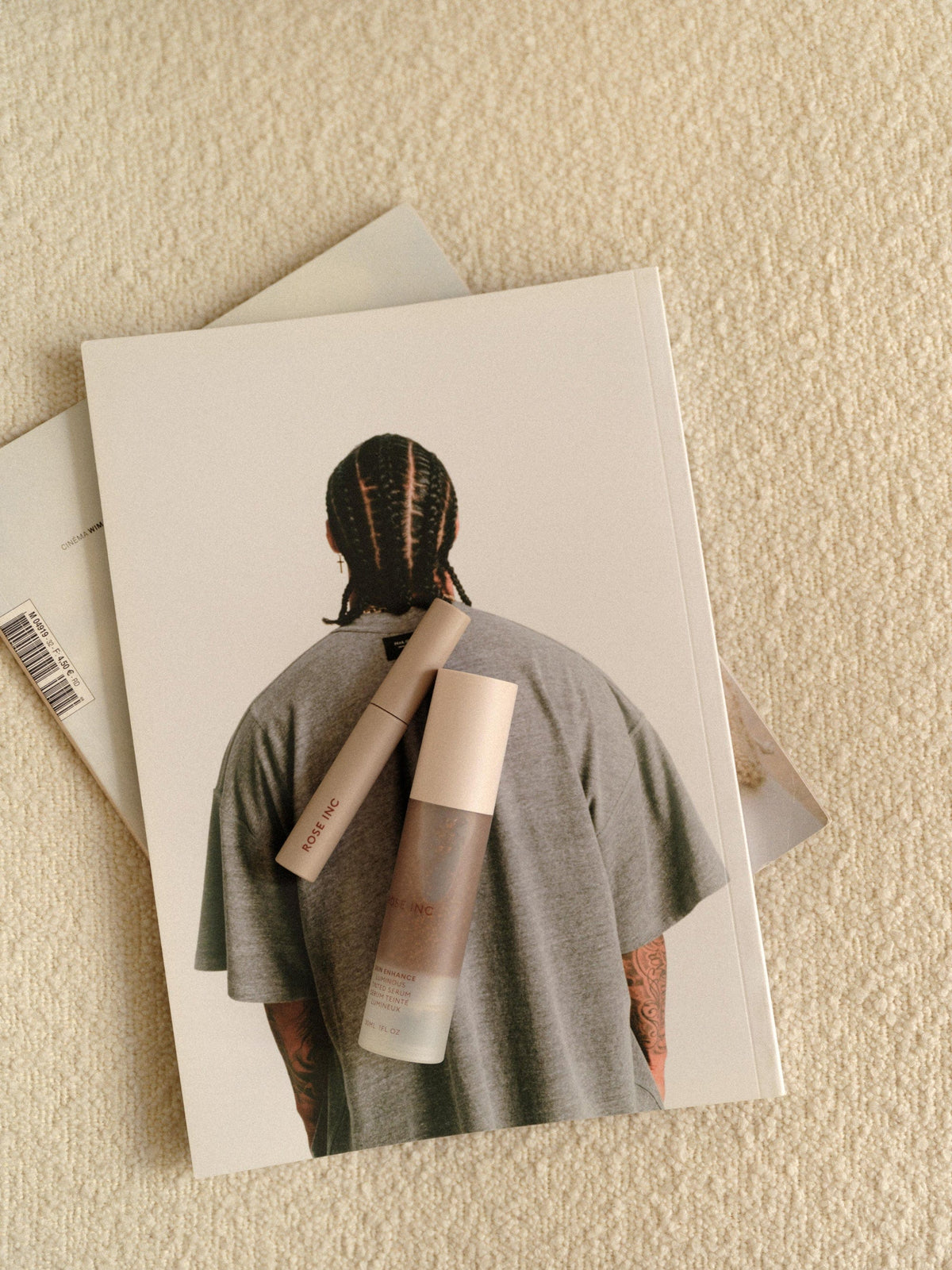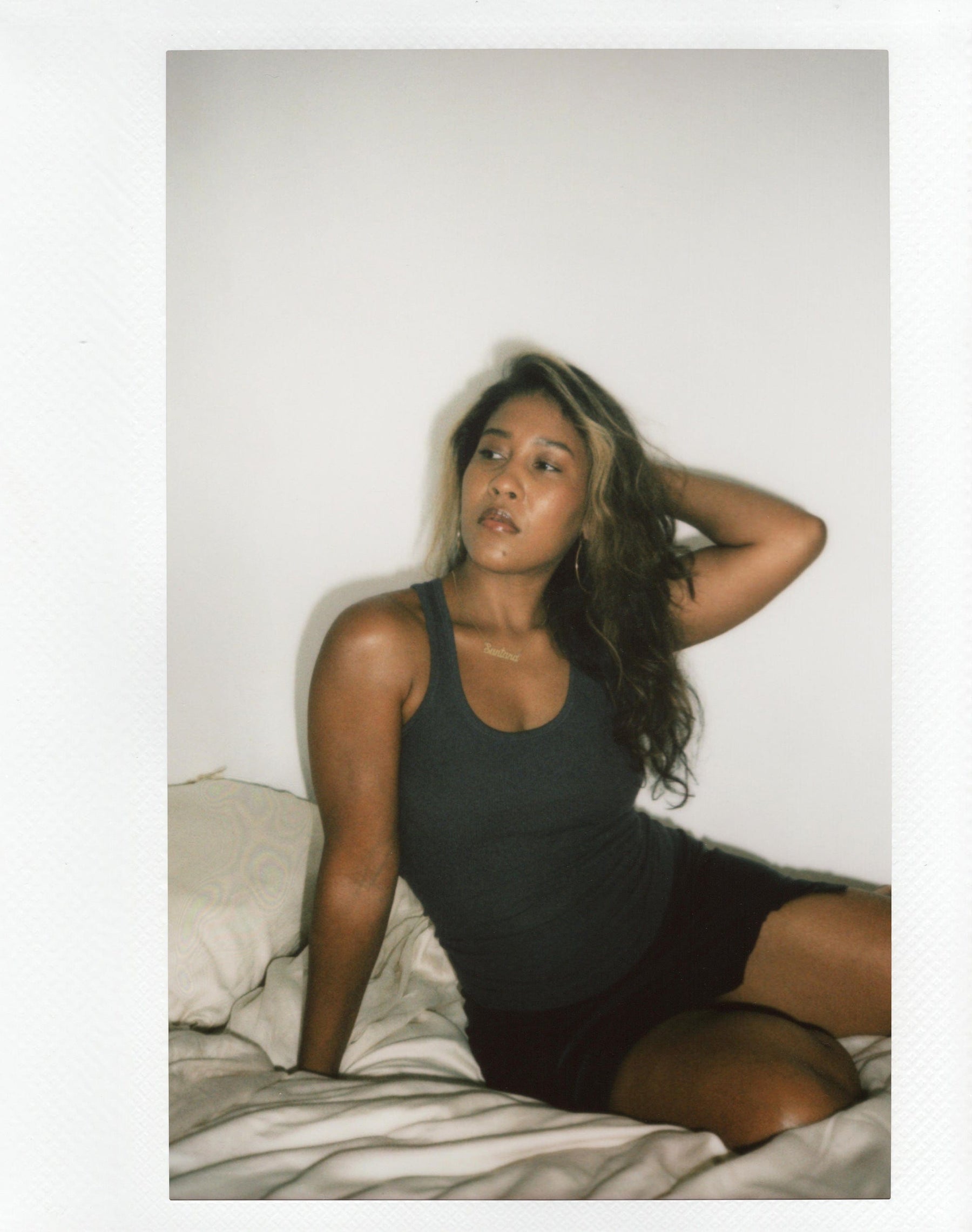 By Lena Herrmann
"I did it all growing up. I dyed my hair, chopped it and fried it...I always come back to simplicity."
RI:

How do you define beauty?

AS:

I think beauty is about being authentic to yourself. Beauty is when people are being themselves and unapologetic about it. At the end of the day, we all struggle with insecurities. I love when someone can just be comfortable in their skin and being who they are, and not just relying on their looks, but their character instead. That's a real beauty to me.

RI:

When do you feel most beautiful?

AS:

I definitely feel most beautiful when doing my Sunday beauty and healthcare routine. Listening to music, being around my family, and just being completely myself are all things that make me feel beautiful. I feel beautiful when I give myself room to relax.I also just remember when I was recovering from my surgery, my mom would come to the hospital and bring me my skincare products. She would do my hair and give me a bath. She helped me to feel like me again.

Some people might think, 'oh it's just skincare,' but when you're not in a good place, the act of giving yourself something that makes you feel clean and your skin feel good, it definitely does something to your spirit and makes you feel brighter inside. Nourishing myself makes me feel more beautiful.
Do Your Wellness Routine With Annya Santana
Through her businesses Hood Health and Menos Mas, Annya Santana is on a mission to help people make wellness a lifestyle. And post brain surgery, she's even more adamant about practicing what she preaches. From making DIY masks to soul-enriching time with friends, here's her relaxing playlist.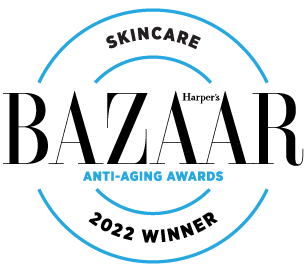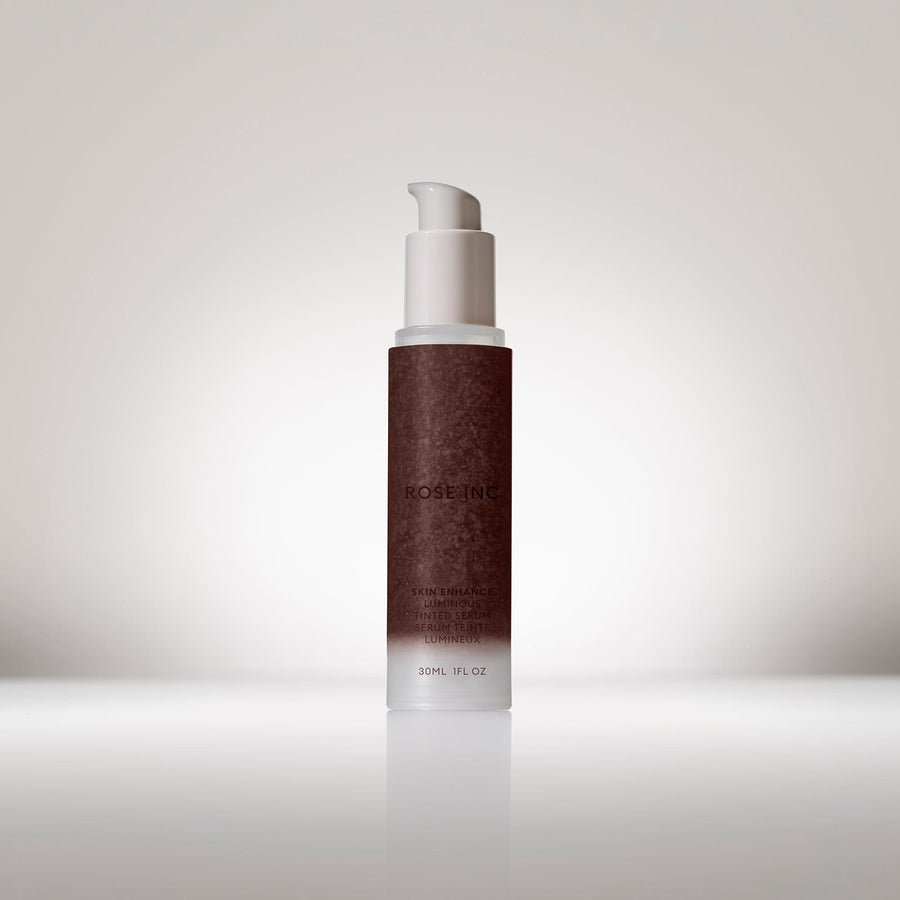 140
Very Deep Skin Tone/Red Undertone
130
Deep Skin Tone/Neutral Undertone
120
Deep Skin Tone/Red Undertone
110
Deep Skin Tone/Golden Undertone
100
Medium Deep Skin Tone/Golden Undertone
090
Medium Deep Skin Tone/Olive Undertone
080
Medium Tan Skin Tone/ Peach Undertone
070
Medium Skin Tone/Peach Undertone
060
Medium Skin Tone/ Neutral Undertone
050
Medium Skin Tone/ Pink Undertone
040
Light to Medium Skin Tone/ Neutral Undertone
030
Light Skin Tone/ Warm Golden Undertone
020
Light Skin Tone/Warm Peach Undertone
010
Fair Skin Tone/ Cool Pink Undertone
140
Very Deep Skin Tone/Red Undertone
Skin Enhance Luminous Tinted Serum
Sheer Coverage, illuminating, hydrating
Current price: $49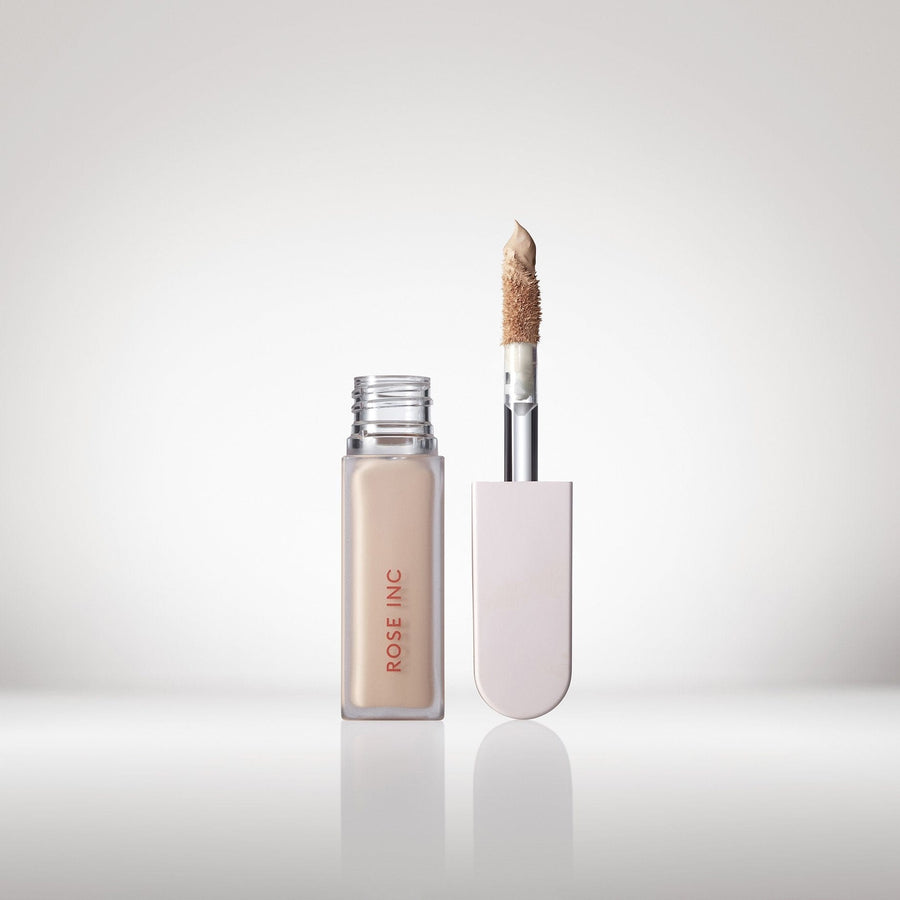 LX 200
Very Deep Skin Tone, Neutral Undertone
LX 190
Very Deep Skin Tone, Cool Red Undertone
LX 180
Deep Skin Tone, Warm Neutral Undertone
LX 170
Deep Skin Tone, Golden Undertone
LX 160
Deep Skin Tone, Red Undertone
LX 150
Deep Skin Tone, Neutral Undertone
LX 140
Medium/Deep Skin Tone, Neutral Undertone
LX 130
Medium/Deep Skin Tone, Warm Golden Undertone
LX 120
Medium/Deep Skin Tone, Pink Undertone
LX 110
Medium/Deep Skin Tone, Golden Undertone
LX 100
Medium/Deep Skin Tone, Peach Undertone
LX 090
Medium Skin Tone, Olive Undertone
LX 080
Medium Skin Tone, Pink Undertone
LX 070
Medium Skin Tone, Golden Undertone
LX 060
Medium Skin Tone, Peach Undertone
LX 050
Light/Medium Skin Tone, Neutral Undertone
LX 040
Light/Medium Skin Tone, Golden Neutral Undertone
LX 030
Light Skin Tone, Pink Undertone
LX 020
Light Skin Tone, Peach Undertone
LX 010
Fair Skin Tone, Neutral Undertone
LX 200
Very Deep Skin Tone, Neutral Undertone
Softlight Luminous Hydrating Concealer
Medium coverage, brightening, blurring
Current price: $30