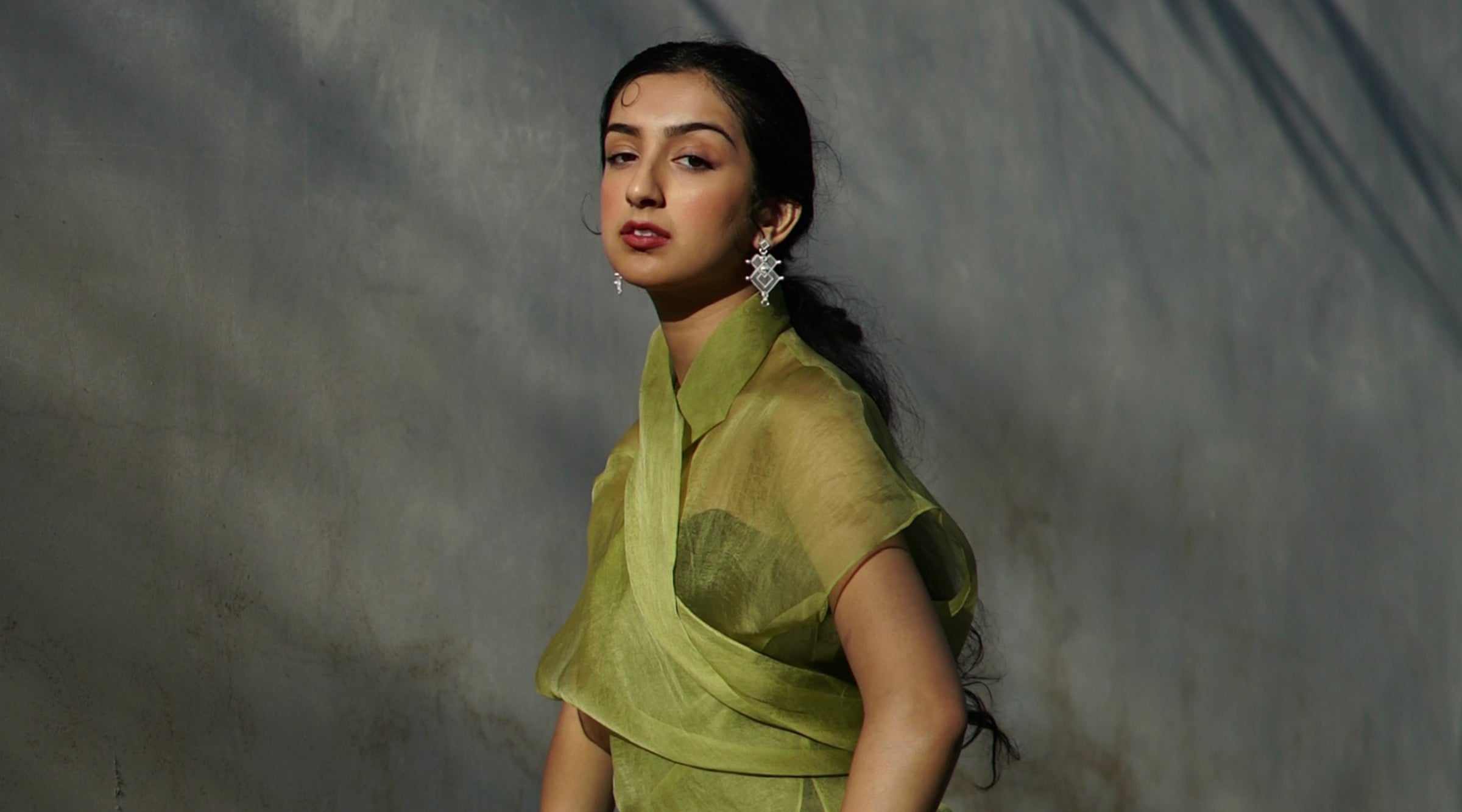 07 / 12
INTERVIEWS
Activist Aditi Mayer on Becoming a More Ethical Consumer
Everybody has a story about beauty. In Rose Inc.'s The Profile, some of the world's most intriguing people share theirs. In this intimate interview series, we get (virtually) up close and personal to explore their definitions of beauty and path to self-confidence. Featuring imagery shot through their own lens, The Profile presents these compelling personalities in a new light—one that illuminates their own journey, dreams, and desires while highlighting their unique relationship with beauty.
For LA-based blogger and journalist Aditi Mayer, becoming a more sustainable, ethical, and equitable consumer has been a journey that's brought her back to her family's roots in South Asia — both literally and figuratively. "When I first came to the sustainability world, I had this narrative in my head that you had to buy your way into it," she says, noting the rampant greenwashing throughout most consumer goods industries. "But the first thing is just consuming less — that's the narrative the industry needs to embrace more."
Born, raised, and educated across Southern California, her family's roots in Northern India have proved an unexpected inspiration through her career. "Many [Ayurvedic practices] came from an inherently sustainable, often zero-waste, natural way of living," she says. "Now I see that [my] culture has always created space for us to be sustainable...it's a really nice reframing of an industry that can be otherwise very elitist in many ways."
It's just part of the messaging she delivers daily across her blog and social platforms, which are rooted in a phrase that might feel foreign or confusing: decolonizing fashion. "When I talk about decolonizing fashion, I'm talking about divesting from a system rooted in exploitation and extraction," she says. "Decolonization is in many ways about creative potential. It's about cultural revitalization. It's about social justice."
Now Mayer's clever work messaging a tough topic has paid off: She will travel to India in 2022 for a National Geographic fellowship in hopes of educating its readers about the realities of fashion supply chains. We caught up with the up-and-coming journalist to discuss her project in India, plus her tips for consuming fewer, better beauty products, ahead.
RI:
Tell me about your fellowship with National Geographic and what you hope to accomplish while in India next year.
AM:
That was actually a fellowship I saw my freshman year of college, and I was like, 'I can't wait to graduate and apply for it' because it's the intersection of digital storytelling and journalism. Basically, you spend one year in a country of your choice. For my project specifically, I'll be tracing the fashion supply chain in India and looking at the social and environmental impacts. And so the way I've mapped it out, I want to start off with agriculture. I think many people fail to remember that fashion is often a product of agriculture. That's a huge point of interest because I come from a family that did agriculture in Punjab [India]. Then I'll get into manufacturing, whether that's looking at labor abuses in factories and the cycles of subcontracting we often see in the dominant fashion model, to the revival of various artisanal practices throughout India. I'll close by looking at the end of life of fashion — from plastic pollutants and factory runoffs to textile waste.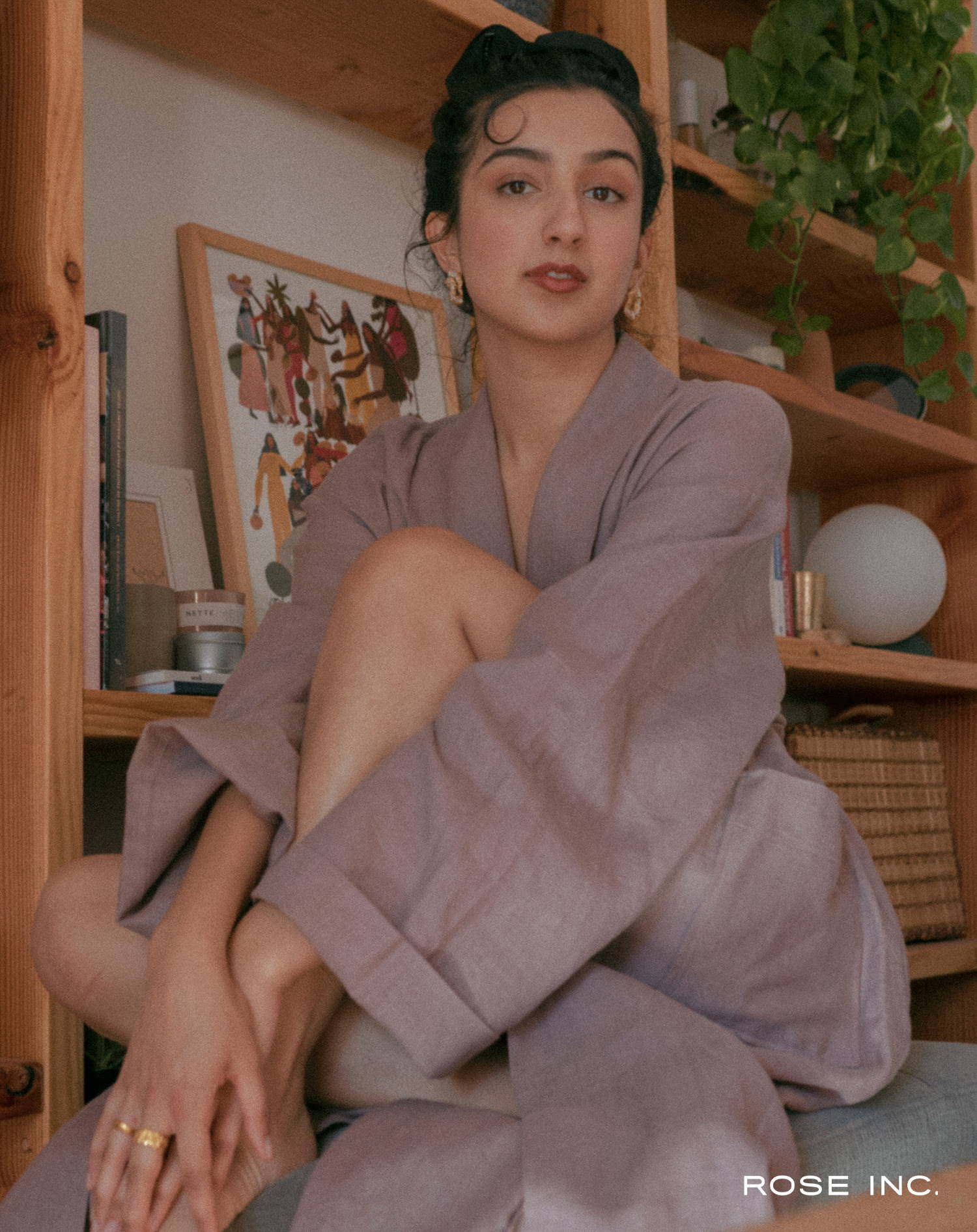 RI:
How has advocating for the decolonization of fashion and more transparency impacted how you view the world?
AM:
I think it's a complete cognitive shift on how you see the world that applies to so many spaces. Decolonizing fashion allows me to lean into conversations about our relationship to land, labor, and expression in a really cohesive way, but it's applicable to so many industries, including the beauty industry as well. 
I think it leads to this mindset of horizontal collaboration, of unlearning these very narrow ideas of beauty that we've been taught. I remember growing up, there was Ayurvedic knowledge of beauty and self-care, [but] what the Western mindset has taught us is that if there's no concrete science journal backing it up, it's not credible, but I think coming back to ancestral practices and knowledge. In many ways, sustainability was the gateway for me to reconnect with all of that, which I think is really powerful.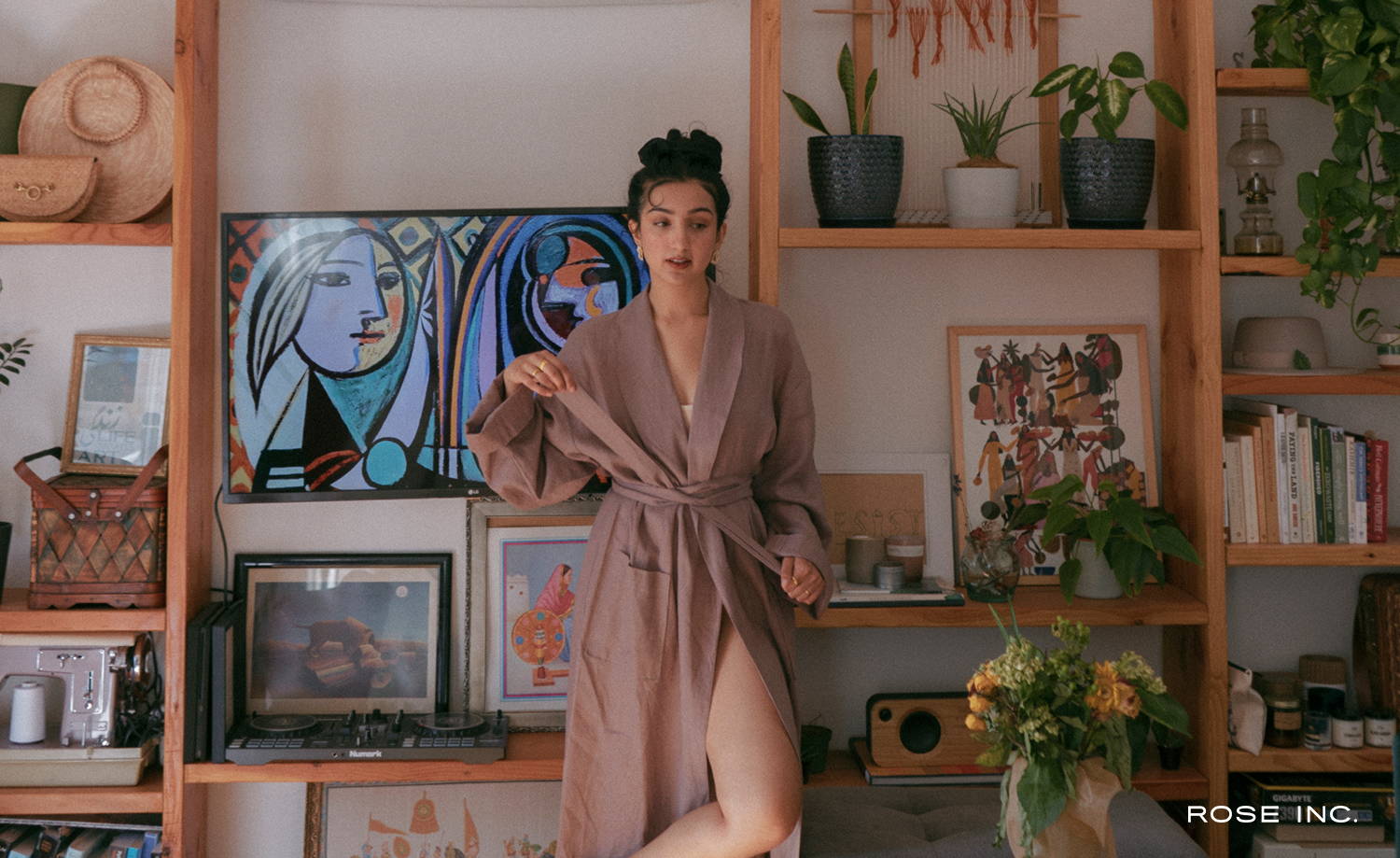 So much of the South Asian beauty regime is started at home…
RI:
How do you reconcile knowing what you know now about where things come from and how they impact people and the environment?
AM:
It goes to this overwhelming feeling at times, right? I think it's that staunch binary we often create between focusing on individual action —which is tough when you're living in an inherently extractive system — and industry accountability. The rise of consumer education has grown to a point where we're able to focus on holding brands accountable….but also, knowing that there's limits to it, right? 
When it comes to consuming fashion ethically, I'm never holding the folks around me to an unattainable standard, like, 'Oh, you bought this from where?' Because at the end of the day, there's a huge class privilege to that, and I think we need to go beyond putting the onus on the individual, but rather focusing on systemic shifts. And so it's grounding our power more in community, rather than consumer choices. I would say, in the last two years, the sustainable fashion movement has been pivoting towards that. 
RI:
How has your relationship with makeup changed through the pandemic?
AM:
I'm wearing a lot less of it, that's for sure...I think my relationship to makeup and style both has been [about questioning] who do you really do it for? I've come to realize the power of dress-- especially for one's self-- and how that affects our psyche and joy. I think I also miss being able to be seen, which is tied to simply missing community.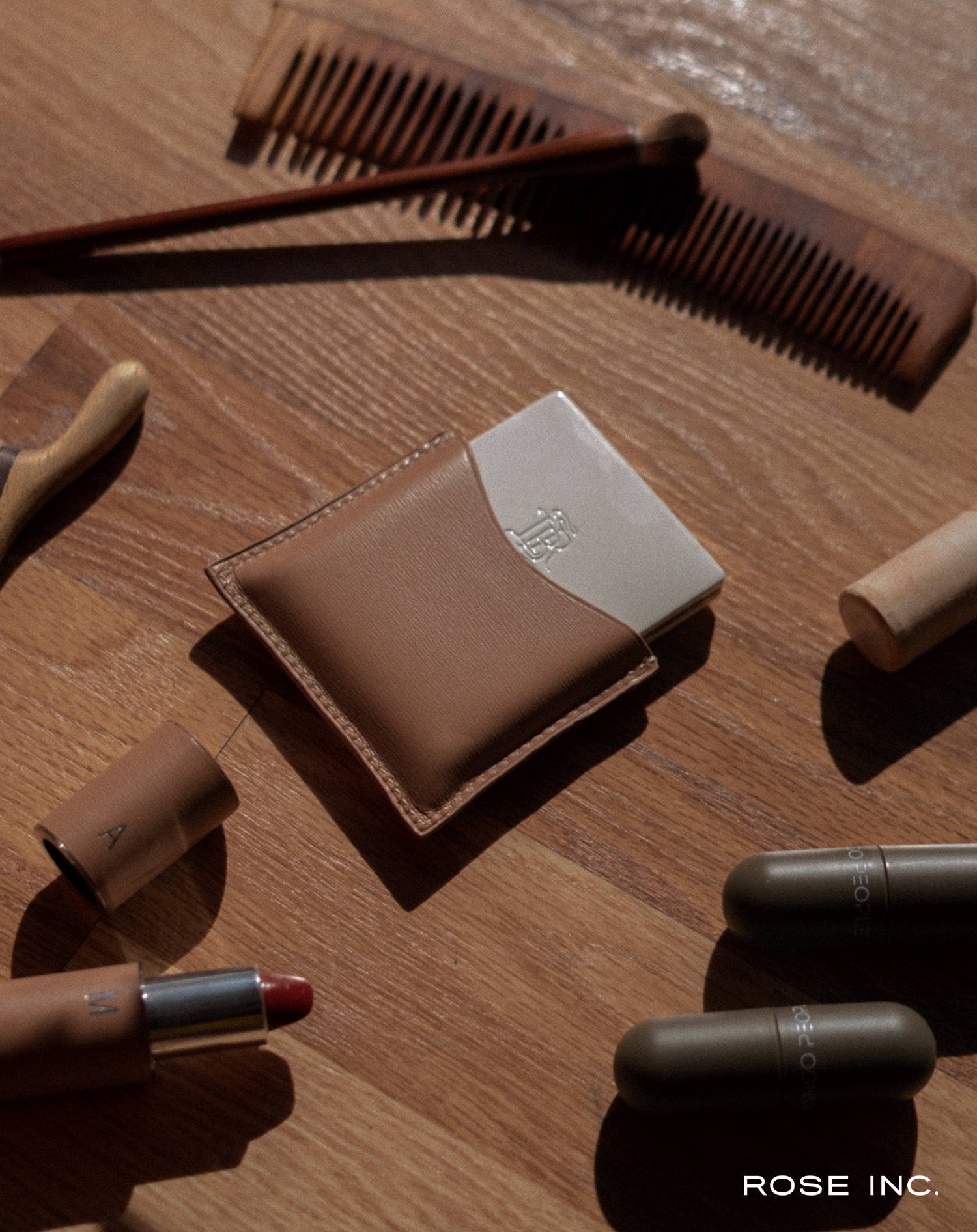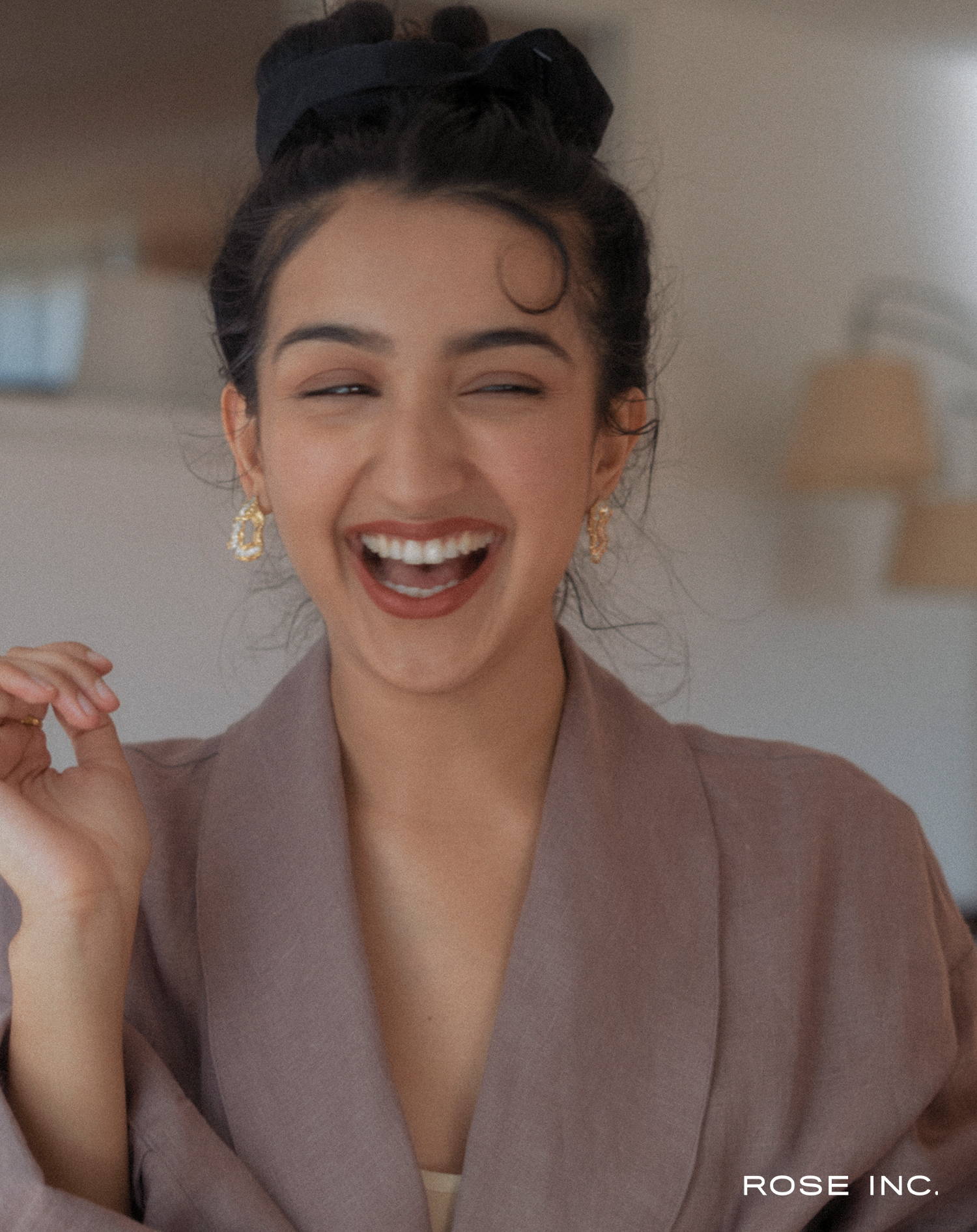 RI:
What is your skin-care routine like?
AM:
My new favorite serum is from EADAM, a new brand created by a Black and Asian woman that is formulated for melanated skin. Another favorite is Somaa Ayurvedic Vitamin C Serum. In the evening, after a warm bath, I hydrate and lather my body with either coconut oil or the Night Cream from This Stuff Goes Bad, which is a zero-waste small business I've been loving. I'll end my night with a Gua Sha facial massage. I use Cocokind's Rosewater Toner followed by its Watermelon Hemp Oil to lubricate the face.
I'm not too high maintenance when it comes to skincare. I think one of the most important elements of skincare is what happens in-between morning and night. Drinking enough water, and bringing in rituals of face masks or oil massages, have been the cornerstone of how beauty and self-care were introduced to me from my mother and grandmother. 
RI:
How has your background impacted how you view beauty and how you practice self-care?
AM:
So much of the South Asian beauty regime is started at home. Usually, all it requires is a trip to the kitchen. From turmeric masks, made with homemade yogurt, honey, and turmeric, to applying the fiber and pulps of the fruit you juice onto your face or the inside of the peel of the banana you just ate. 
For oil hair massages, I mix coconut oil and a little bit of castor oil and massage it in. I leave it on overnight at least once a week. I'm also a fan of the Shaz & Kiks Scalp Prewash, which is a South Asian-owned brand rooted in old Indian Ayurvedic practices.
The first thing is just consuming less…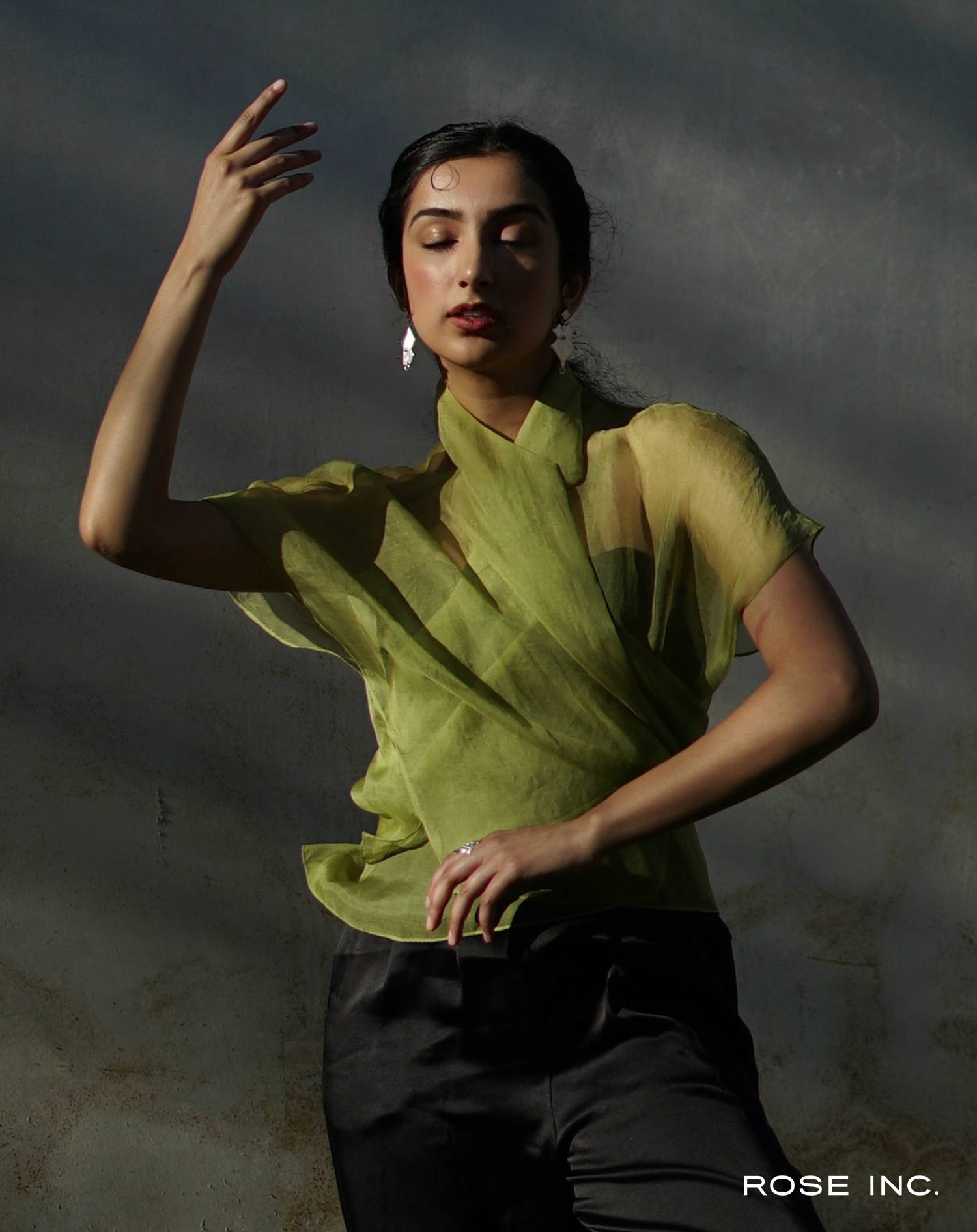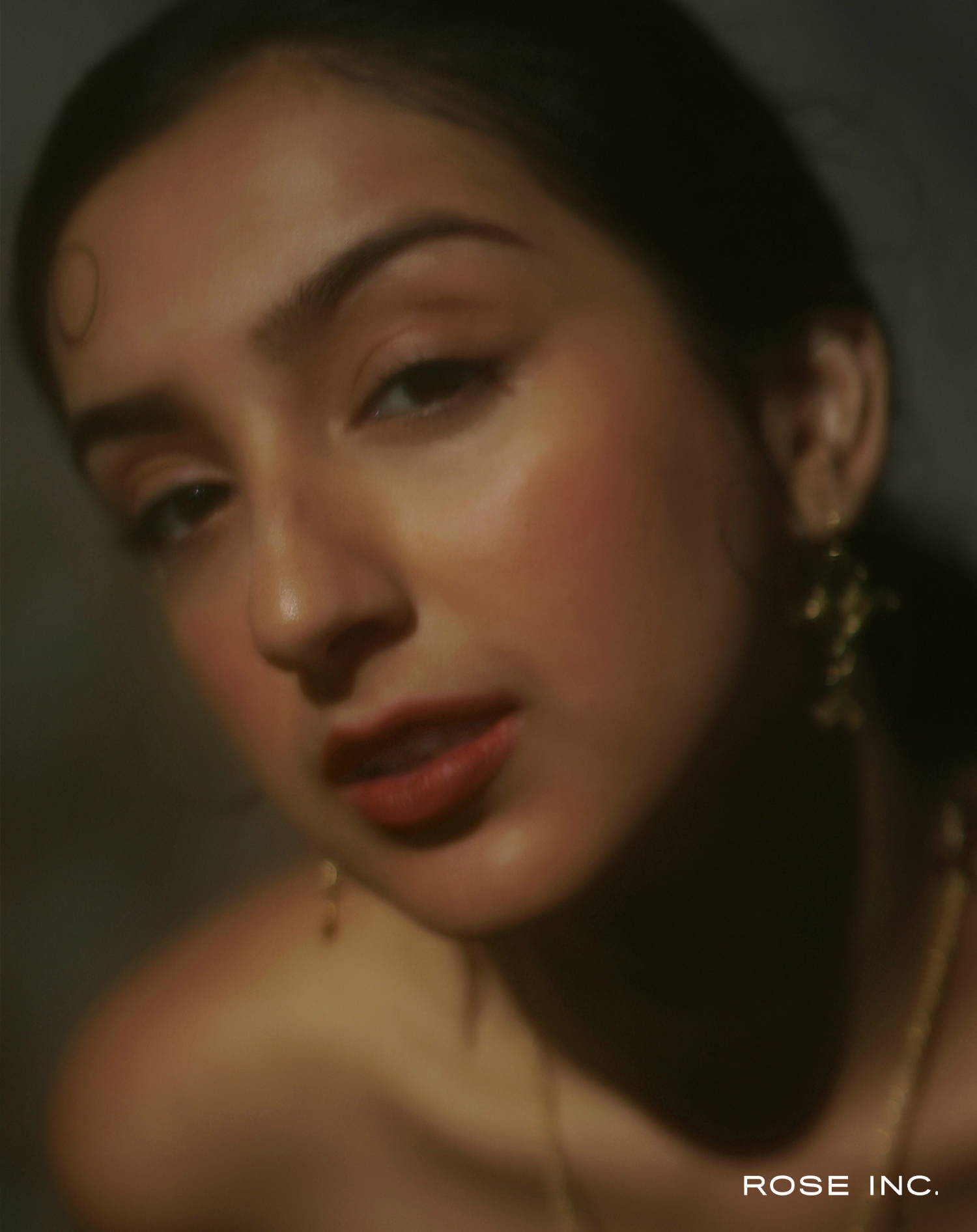 RI:
What does your day-to-day makeup routine look like?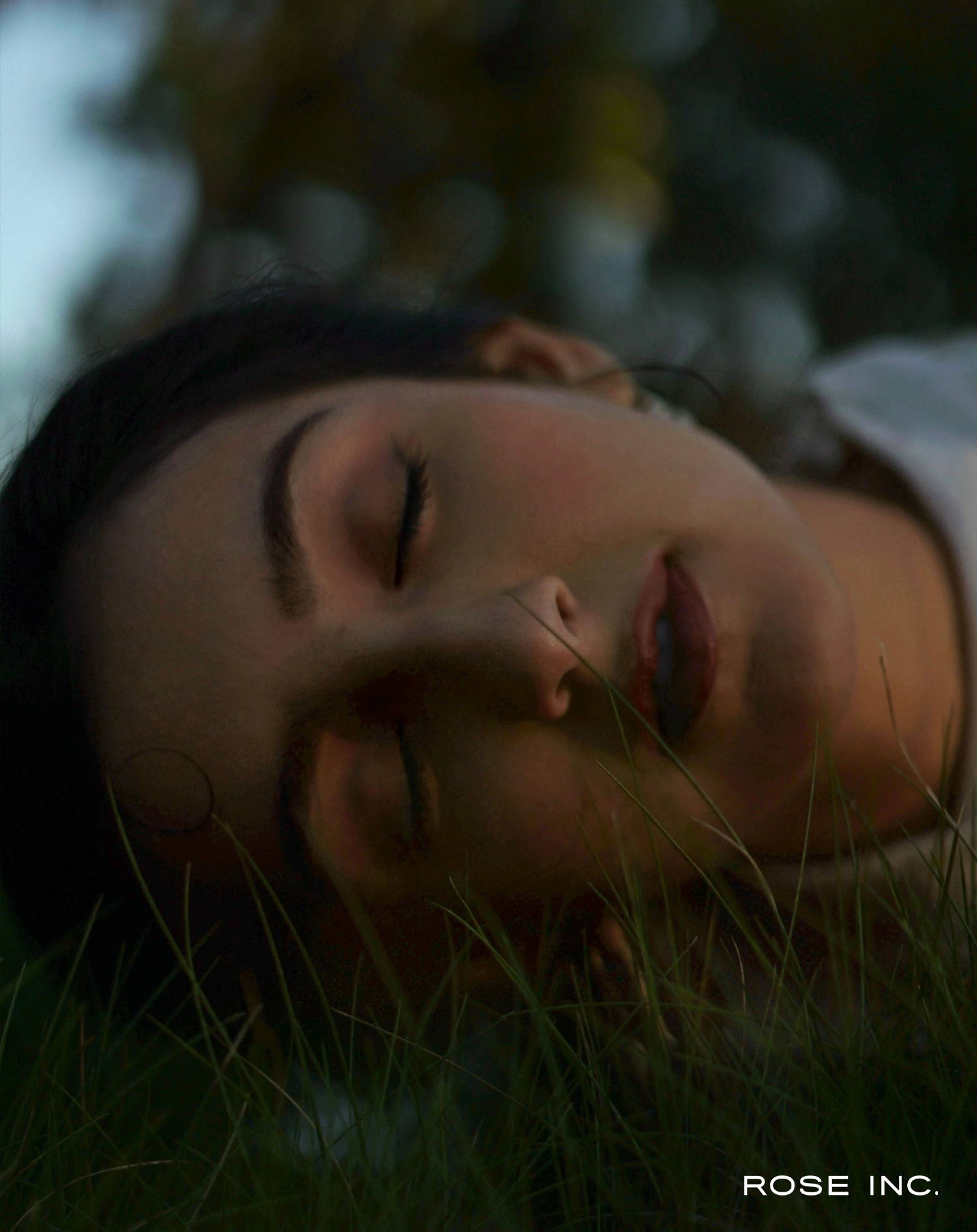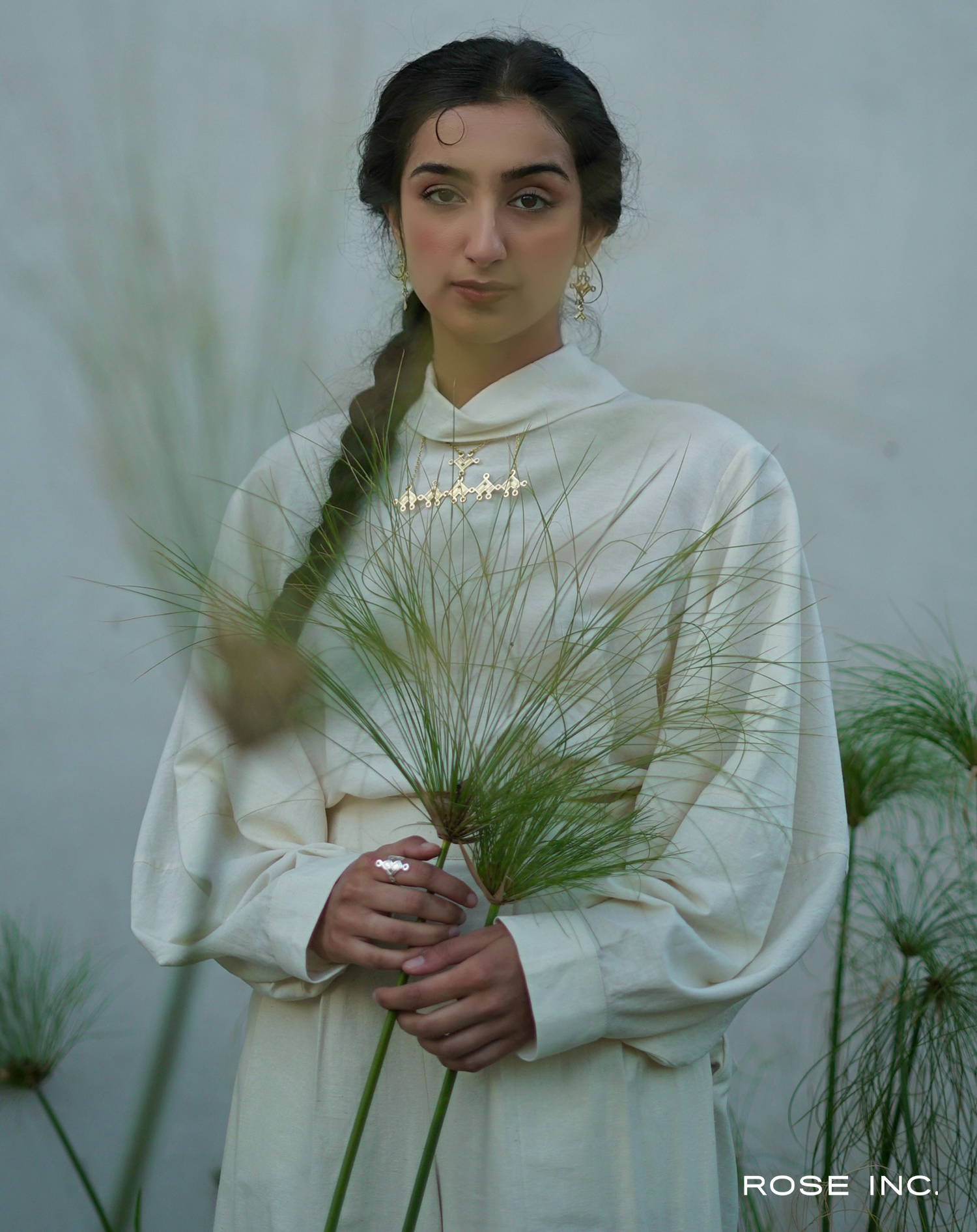 RI:
What would someone never guess about you?
AM:
I think the big misconception about me is that I fell into this world of sustainable fashion by virtue of having a passion for fashion; but rather, I think my true passion has always been rooted in storytelling and cultural identity, and fashion and sustainability are my vehicles to explore that. 
RI:
Where do you see yourself in five years?
AM:
For one, hopefully living in a COVID-free world. Exploring those intersections between style, sustainability, and social justice will always be the core of my work, at least for the next five years. I can pursue that. I just think it's expanding the mediums of storytelling. Hopefully, film and media are more so on the horizon. I love those mediums. They're spaces I'm actively trying to learn more about and how to navigate. Essentially, finding new scopes of storytelling for the intersections I continue to exist within.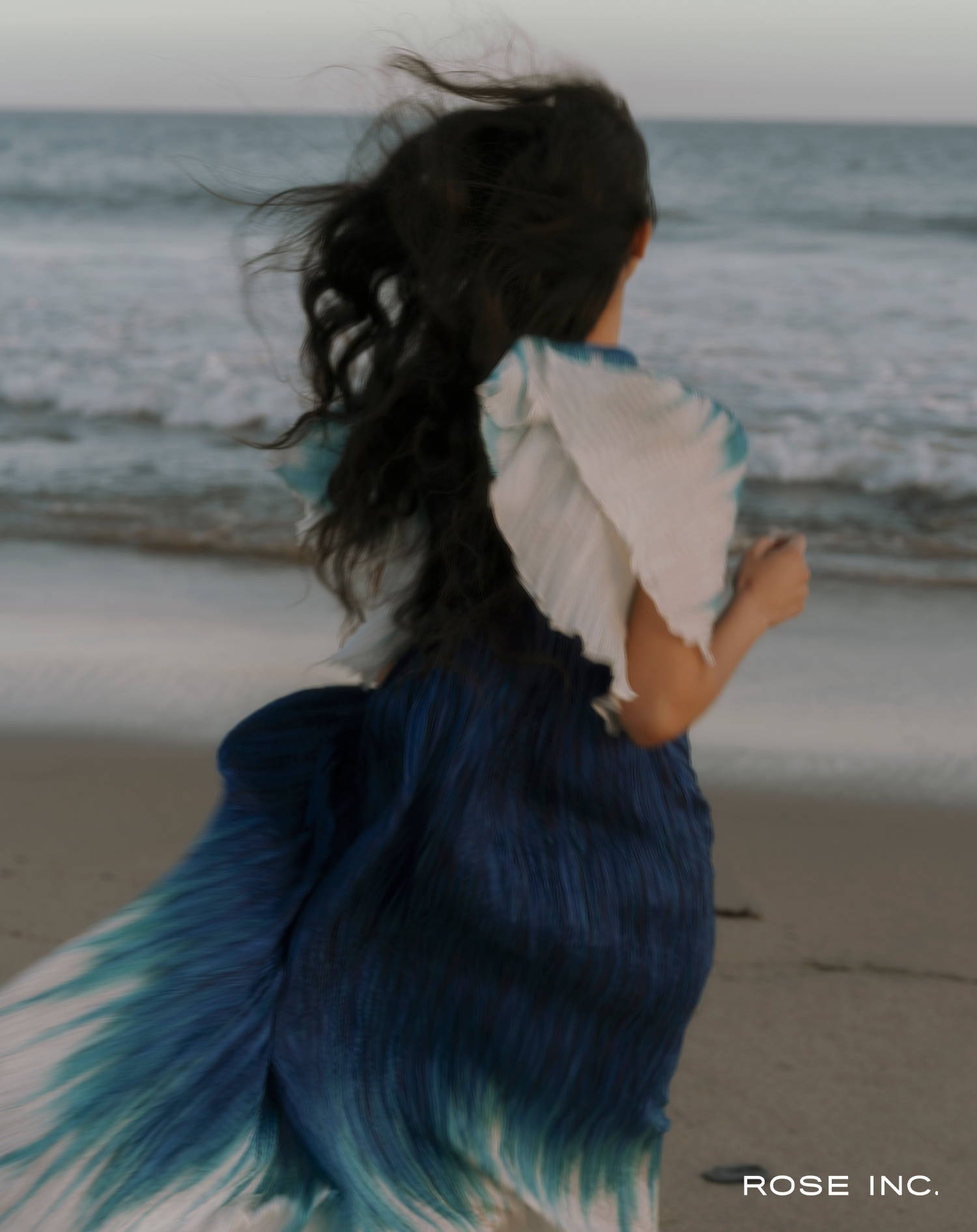 RI:
What advice would you give to someone who wants to become a more conscious consumer?
AM:
Buying less, reusing what you have, doing closet audits to actually remember what's in there. When it comes to tips that people can do to avoid greenwashing, I think a lot of it is asking brands to show, not tell. We see these words — green, natural, organic — being used, because there is no industry-set definition. Actually being able to question a brand and having a direct line of communication is really important.
When it comes to a brand calling themselves ethical, I would look actively for whether they are paying the folks on their supply chain a living wage. What is the lowest wage on their supply chain? [Calling on brands to] publish this information can be really powerful. 
Decolonization is in many ways about creative potential. It's about cultural revitalization. It's about social justice.
RI:
What books have influenced you on this path? 
AM:
Winners Take All by Anand Giridharadas. It just exposes your eyes to the power systems that frame a lot of the things that are happening in terms of having that cognitive shift of going beyond marketplace solutions that put the onus on individuals rather than the people in power.
I also love the work of Vandana Shiva. I think all of her books are rooted in not only providing that historical context that tells you how we got to where we are today, but to also engage in the essential and powerful work of reimagination. A key part of activism is having the ability to reimagine what the world can look like, rather than just getting overwhelmed by the reality that currently frames our world. 
RI:
What do you hope for the future of fashion?
AM:
I would hope the industry is grappling with its degrowth. I always get eyebrows like 'Oh, that's not going to happen', but degrowth doesn't mean the end of business as we know it. Degrowth means actively embedding systems of circularity, take back programs, which are repair programs as part of the supply chain — like replacing the camera on a phone rather than buying a whole new phone. When it comes to fashion, repairing things. There's a lot to be said about that whole space because the way the model has operated is just producing more and more. It's been very linear. And so again, looking at sustainability holistically, rather than isolated metrics such as eco-friendly materials or carbon footprints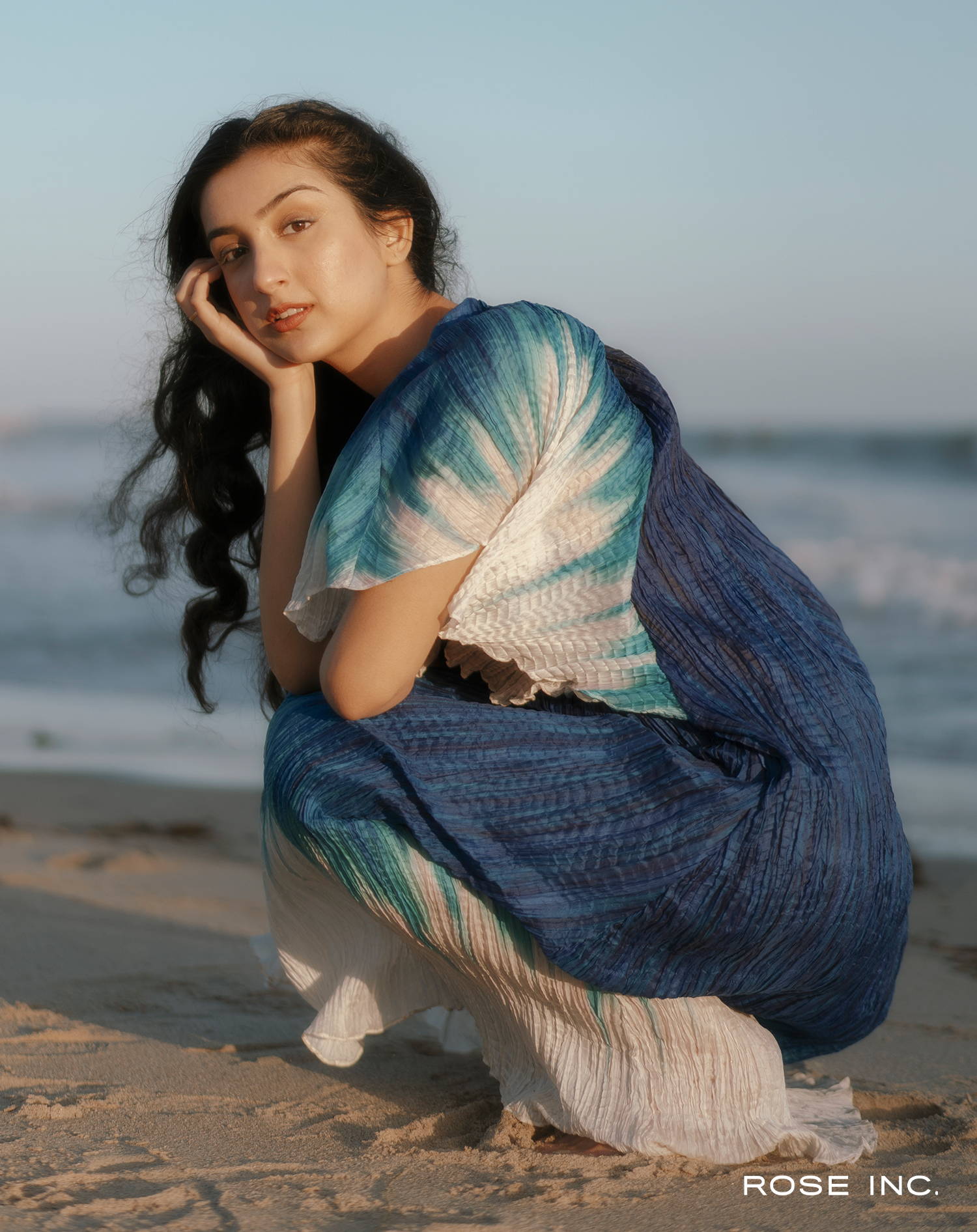 Photographed by Simrah Farrukh