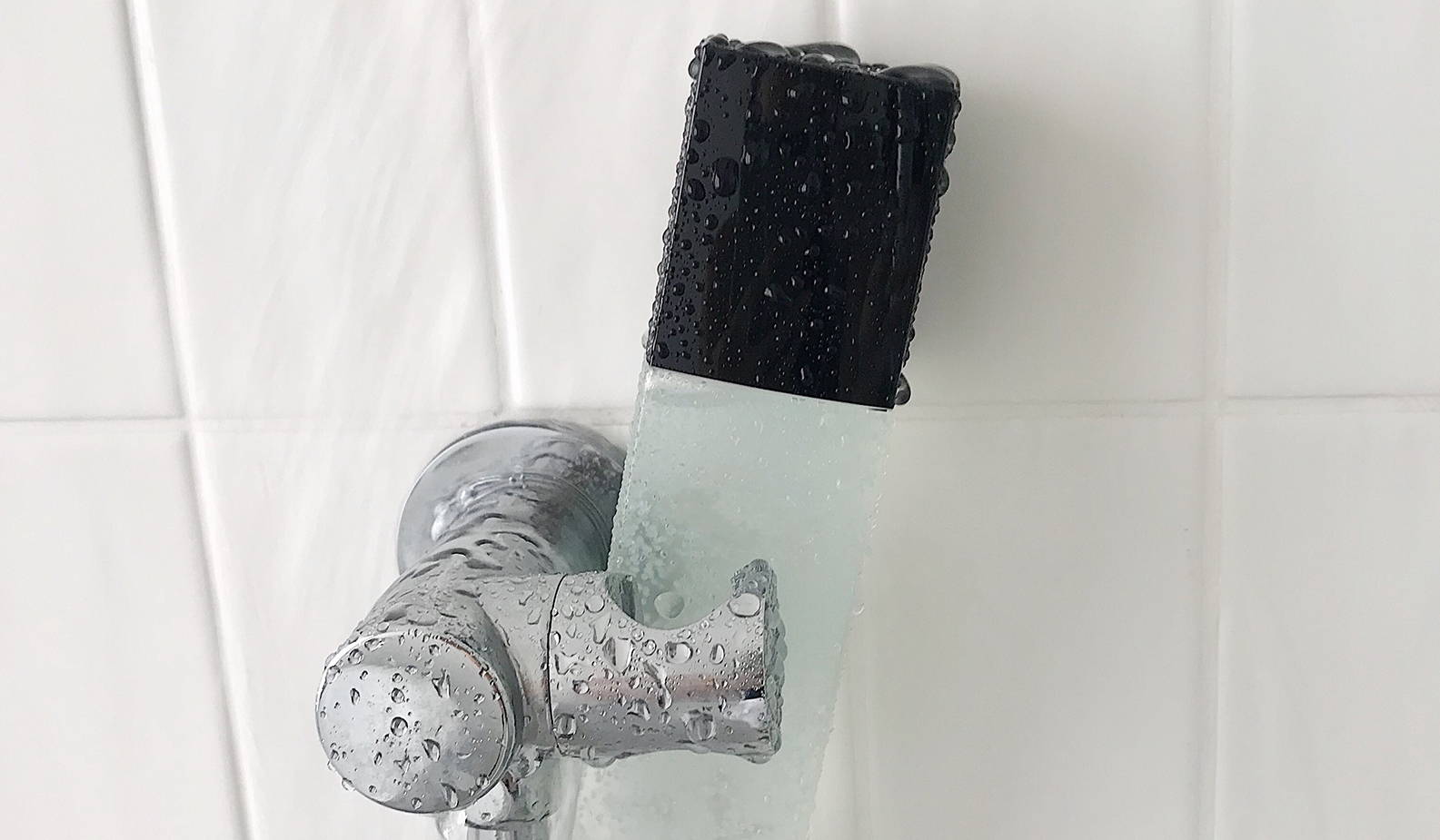 10 / 04
EDUCATION
Uncovered: The Recyclability of Plastic Packaging
Becoming more environmentally friendly starts with reducing waste, but is it possible to recycle plastic beauty product packaging? Rose Inc. investigates.
Reducing one's carbon footprint requires a multipronged approach that inevitably impacts every corner of our lifestyle choices, from travel to diet to personal care. When it comes to beauty products, a focus on sustainable ingredients, transparent supply chains, and a reduction of potentially-hazardous chemicals are all vital to consider when going green, but there's one issue that causes a disproportionate amount of confusion: recycling.
The best way to discard plastic beauty product packaging, like empty face cream jars and lipstick bullets, is as confusing as it is discouraging. As many of us strive to improve our impact, we're left wondering about the end of life for our everyday consumer goods. How can we prevent the products we buy from building up in landfills or polluting our oceans? Rose Inc. investigates the world of plastic recycling.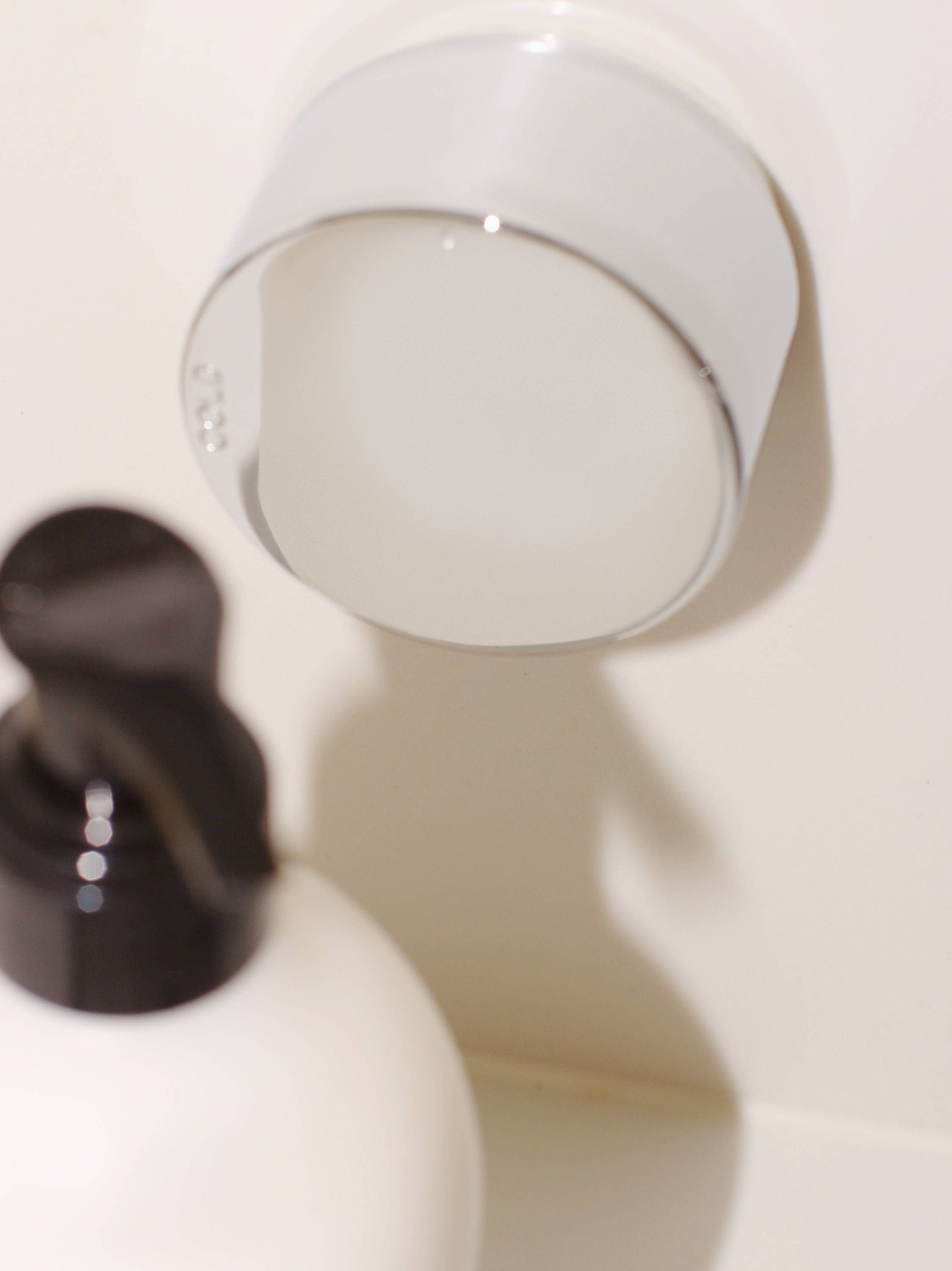 Plastic: The Origin Story
Since the 1950s, when plastic as we know it was introduced into society as a durable, cheap alternative to glass and metal, it has been grossly overproduced. Decades later, we're at an impasse: We simply have too much plastic on planet earth, yet we continue to create it at a staggering rate. It's estimated that 91% of the 8.3 billion metric tons of plastics that we've produced has not been recycled, the vast majority of which is piling up in landfills or polluting the oceans.
The irony of this issue is that the very thing that makes plastic so revolutionary—it's strong and won't shatter—is the very thing that's left our planet in peril. It takes over 400 years for something like a plastic bottle to decompose, and during that lengthy process, it turns to microplastics that leach into the water and soil. Since many types of plastic are made from petrochemicals—like crude oil—the long-term effects of its microplastics are just now being studied.
Recycling: Reading The Signs
Recycling your empties is the best course of action for products you already own, so understanding the stamped symbol on the bottom of a plastic container is vital. Although it seems like the iconic, three-arrow shape denotes a product is recyclable, its only purpose is to identify the type of plastic.
"Some common misconceptions about the recyclability of plastic consumer goods and packaging, like beauty products, are that if there is a recycling symbol on it, is it recyclable," says Marina McCoy, a recycling expert and the founder and CEO of Waste Free Earth, an organization that creates systems to help companies improve their environmental impact. The reality is that only products marked 1 (PETE), 2 (HDPE), and 5 (PP) are widely accepted in curbside bins. Some of these types of plastic commonly include clear and light-colored jars, bottles, and caps.
Tossing products with other numbers into recycling bins is actually harmful to the entire system. "This process is referred to as 'wishful' recycling," McCoy says. "It leads to high contamination rates at recycling facilities, making it harder for them to separate the recyclable materials amongst all the contaminates." It's also important all products placed in curbside bins are squeaky clean, since excess makeup or cream disrupts the sorting process and often leads those products, even if they are accepted, to be thrown away along with anything they've dirtied.
Types of plastic that are not accepted in curbside bins often include mascara tubes, lipstick bullets, lip gloss, and anything that has dark or brightly-colored plastic or metal components, like pans and springs. There are, of course, exceptions to these rules and things are changing as more environmentally-friendly plastics increase in popularity, like bio-based plastics made from corn, which many experts believe is the future of consumer goods sustainability.
Municipal vs Possible
Another important aspect of plastic recyclability boils down to what programs are in effect where you live. That is, what's possible to be recycled versus what's actually accepted at your municipal facility, which may change from time to time based on its value. "Go to your waste facility's website and search for its recycling guidelines," McCoy suggests. "Occasionally you may need to email or call them if your product isn't listed."
Sarah Teeter, global project manager for TerraCycle, a New Jersey-based private recycling business that specializes in hard-to-recyclable waste, notes that if a product was not specifically designed to have post-consumer value, it will probably end up being thrown away. "Up until this point, many brands that have been making common products have not really been considering what their end of life solution is," Teeter says. "Fortunately, that is starting to change, which has a lot to do with consumer awareness and demand." While glass and aluminum are viable options—albeit they have their own downsides—one of the best solutions for 2020 and beyond is recycled plastic.
...brands that have been making common products have not really been considering what their end of life solution is.
Post-Consumer Plastic: A Better Choice
Arguably the best current solution for the beauty industry is simply slowing the production of new plastic by using post-consumer materials. This prevents new plastic from being made and temporarily reduces the risk of waste ending up in places like the Great Pacific Garbage Patch, a collection of trash three times the size of France currently floating in the sea. Some brands, like Kevin Murphy and REN, even use plastic reclaimed from the ocean for their packaging, while others, like Pipette Baby, have created metal-free pumps that allow its post-consumer plastic packaging to also be recyclable.
Take-Back Programs:
As consumer demand for more environmentally-friendly solutions grow, many beauty brands that sell plastic packaging have implemented 'take-back programs' that provide a better end of life solution. Some, like L'Occitane and M.A.C., have internal options for dropping products off at stores, while brands like Le Labo offer discounts for refilling bottles instead of purchasing new packaging. Others, like Boscia and Saie, have partnered with companies like Terracycle to offer mail-in recycling at no charge to the consumer.
While the beauty industry is still on its path towards sustainability, taking time to identify the types of plastic you purchase, then properly recycle them, is the first step in creating a more beautiful future.
 This story was originally published on August 25, 2020.