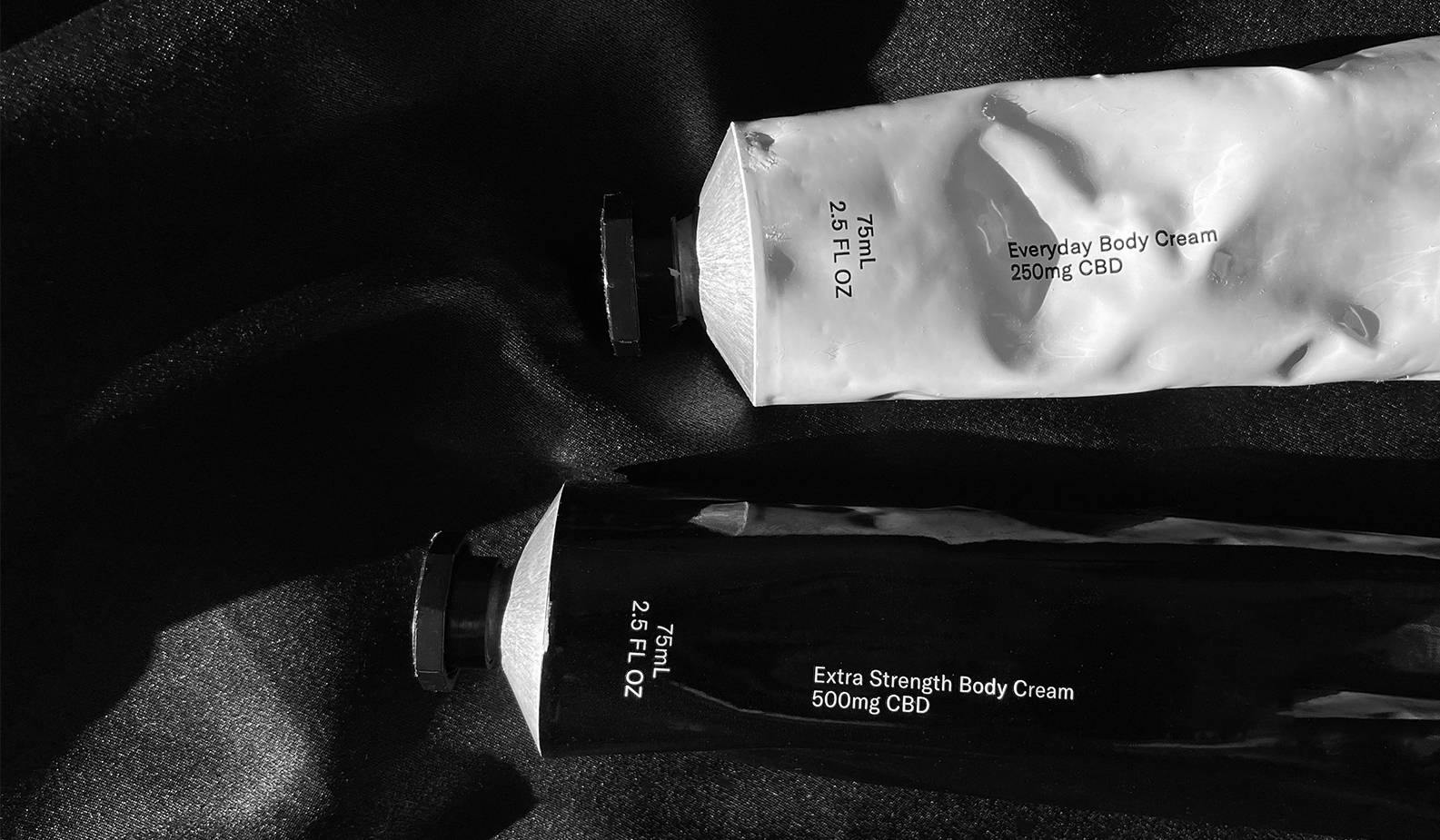 10 / 07
EDUCATION
The Knox Doctors' Foolproof Guide To CBD In Beauty Products
Welcome to The Consult, your virtual appointment with the world's most in-demand beauty experts.
For sisters Jessica and Rachel Knox, CBD isn't a passing fad, it's an integral part of how they treat their patients. The 30-something MDs—whose alma maters include Duke, Harvard, and Tufts Universities—joined their parents as endocannabinoid system (ECS) experts, or endocannabinologists, after medical school to offer a more holistic approach to care. Sought after as thought leaders in the space today, their focus was first inspired by their mother, Janice M. Vaughn-Knox, MD, MBA, a retired anesthesiologist who became curious about the growing popularity of cannabis in modern medicine. It's a family affair: Their father, David Knox, MD, a former emergency room physician, co-founded the family's Portland practice, American Cannabinoid Clinics.
As the medical and scientific communities learn more about the benefits of cannabinoids to our health and well-being—much of which is expertly broken down in Dr. Rachel's TEDx Talk—new legislation, like the 2018 Farm Bill, has flooded the market with legal cannabis-derived products. In beauty, it seems like CBD was added to anything and everything overnight, from body cream to lip balm to hair serum, all of which is enough to confuse the savviest shopper.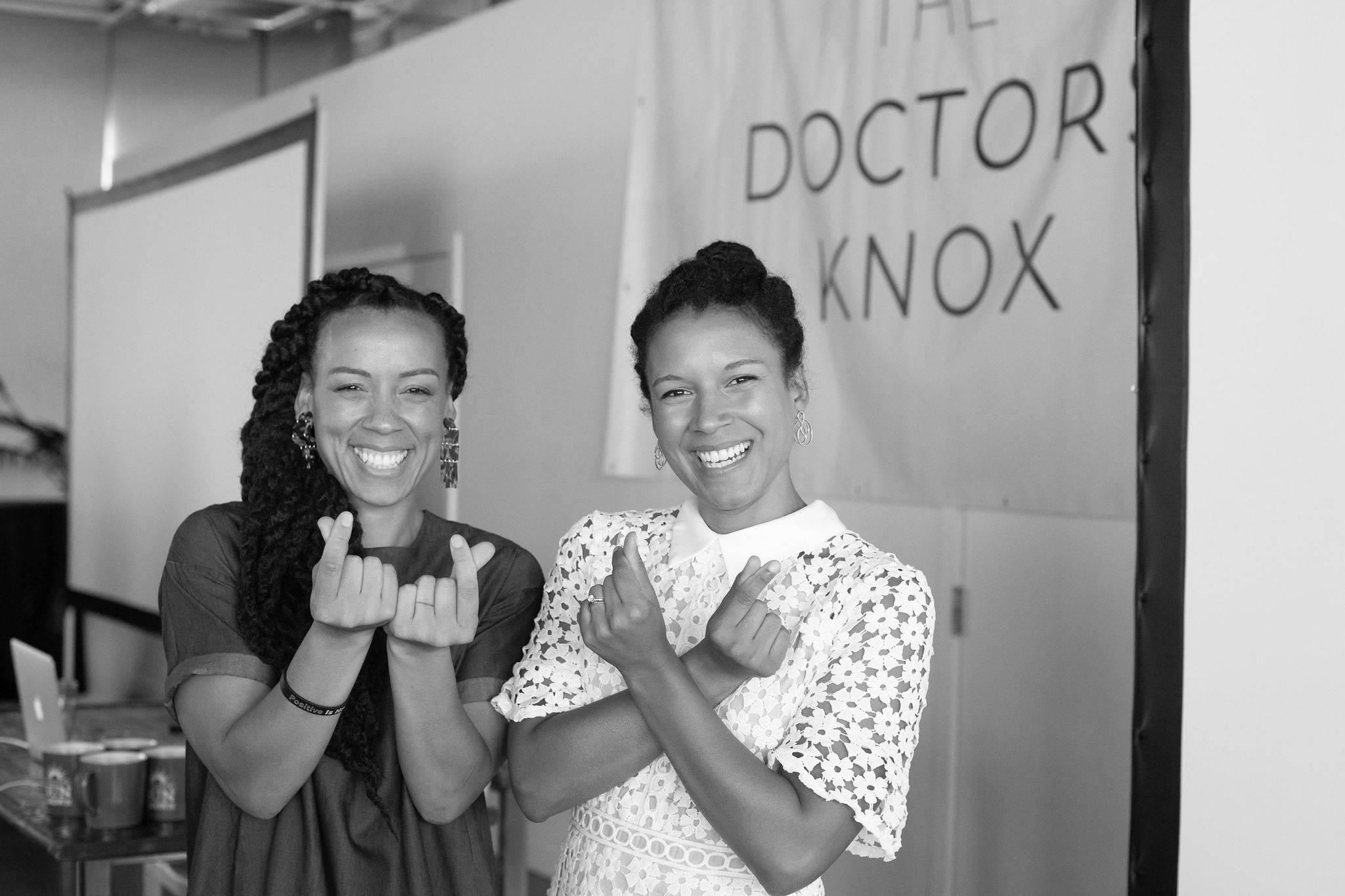 "There are a lot of products, beauty and otherwise, on the market that have added CBD because it's a hot ingredient right now, but that added CBD may have no purpose or effect beyond its marketing power," Dr. Jessica says. "As endocannabinologists, we're working hard to inform both product makers and consumers of what makes a CBD product purposeful."
We tapped Drs. Jessica and Rachel for advice on one of the more confusing categories: CBD in beauty. For them, recommending one brand over another in a rapidly-changing industry is far less powerful than sharing tips to inform expectations and navigate the shopping experience, so they're breaking it down in today's The Consult, ahead.
Safety & Benefits
"Hands down the most important benefit of using CBD topically is its anti-inflammatory power," says Dr. Jessica. "Many common skin concerns are manifestations of inflammation and topical CBD applied directly to a problem area can help relieve local inflammatory activity." Eczema, acne, and rosacea, for example, are all inflammatory skin conditions. What's more, Dr. Rachel adds that "topical CBD's anti-inflammatory power can also be helpful for soothing achy muscles and joints," adding that topical CBD is safe enough to be used liberally as desired since it doesn't penetrate the body's systemic circulation.
That said, the two note that since external signs of inflammation are more often than not indicators of internal inflammation, they often recommend their patients take CBD internally, too—but suggest everyone do so with an appropriate level of caution. "It's a good idea to talk to your prescribing practitioner, if possible, about how to safely add CBD to your regimen," Dr. Jessica says. "People can rest assured that they're very unlikely to hurt themselves with CBD, especially if they're using full- or broad-spectrum products, but some people can experience side effects."
CBD & Beauty
Since adding CBD to beauty products is a new phenomenon, many consumers are wondering if it's actually effective. "It depends," says Dr. Rachel. She explains that CBD is effective wherever cannabinoid or other receptors are present in the body, like the skin, but some things, like CBD nail lacquer or hair cream, are unlikely to provide health benefits, while body creams, oils, and balms have a better shot of being effective. "As for lipstick, it's possible some lips might benefit from CBD's anti-inflammatory effects," Dr. Jessica says. "Short of consulting an endocannabinologist, consumers should ask themselves if a CBD product makes sense—or do a little online sleuthing to get a reasonable answer. Ask yourself, 'is the CBD in my nail polish really going to do me any good?'"
Efficacy aside, there is one trend the sisters suggest being mindful of. "The scalp and hair follicles do have cannabinoid and other receptors that CBD can act upon, [but] this actually provides a great example of why it's really important to understand the activity of CBD at various receptors," Dr. Rachel says, noting that CBD applied topically at the receptors in the hair follicles may contribute to decreased hair growth, so use with caution.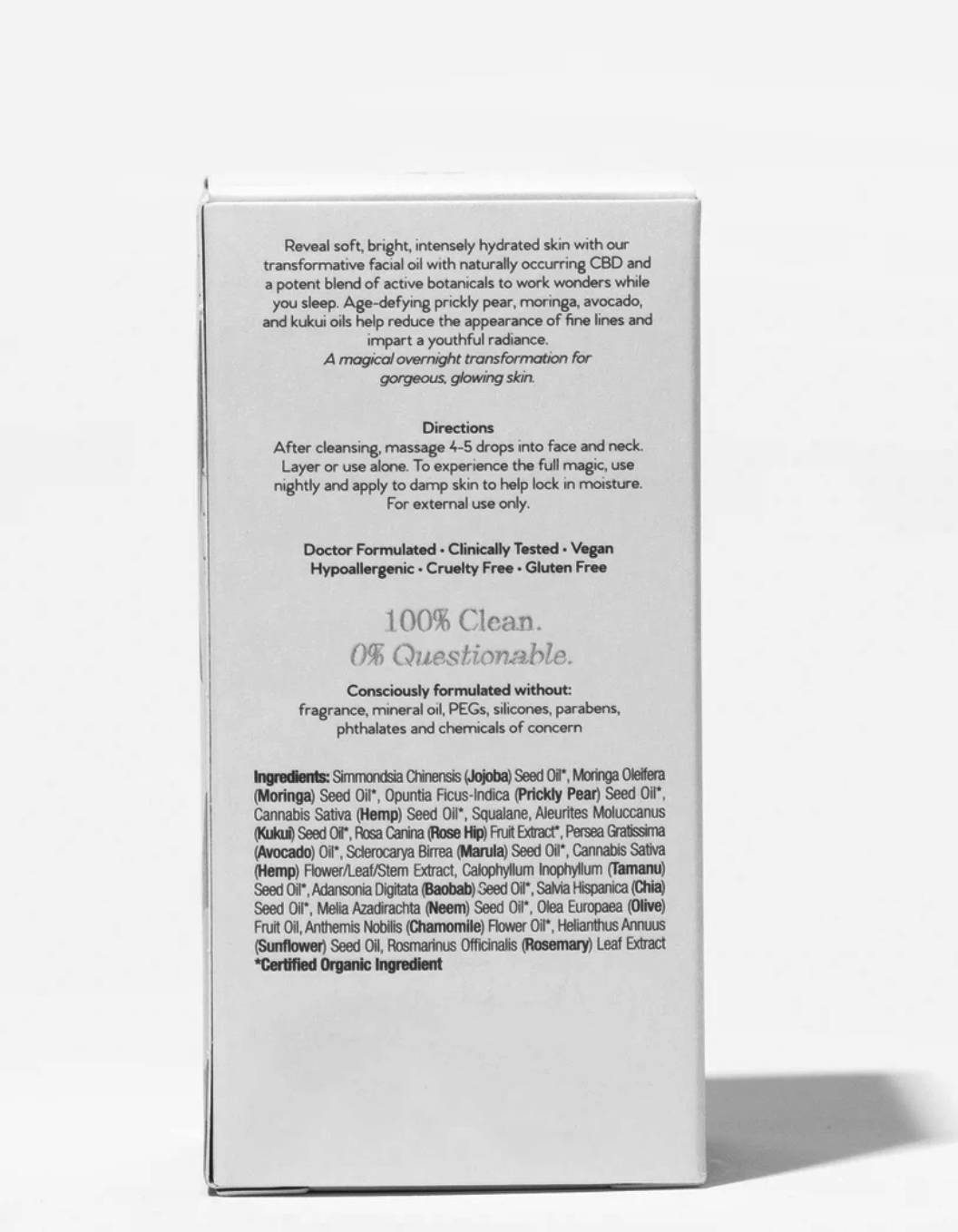 You should read CBD product labels just as you read food labels...
How To Shop
The sisters recommend full-spectrum CBD products because they act synergistically in the body. "Full spectrum products contain not only CBD, but also other cannabinoids including THC, terpenes, flavonoids, and many other phytochemicals, all working together to modulate and enhance one another's effects," Dr. Rachel says. Isolated CBD, on the other hand, the duo doesn't recommend due to the high levels required to be efficacious.

"Other than looking for full- or broad-spectrum products, make sure the other ingredients in your CBD product are health-promoting," Dr. Jessica says. "You should read CBD product labels just as you read food labels to identify and avoid junk ingredients." What's more, "to help improve the absorbency of topical CBD, look for products that use carrier oils that can help the cannabinoids penetrate skin much more effectively, such as jojoba oil or hemp seed oil," Dr. Jessica adds.
"Not all CBD products are created equal and, currently, hemp-derived CBD products are not regulated by the FDA or any other government agency," Dr. Jessica adds. "Unfortunately, the CBD market has experienced issues with product integrity and false representation, like a lack of CBD in a product marketed as containing it or the presence of more THC than labeled." To make a wise purchase, the doctors suggest looking for a certificate of analysis (COA) from an accredited third party lab verifying the phytochemical contents of the product, the absence of contaminants, and, ideally, an organic certification as well. "A good product will have a COA easily accessible, either via a QR code on the product packaging, a package insert, or via the company's website," Dr. Rachel says.
While it's initially tricky to navigate the benefits of CBD to the body—whether through a tinted lip balm or not—the marketplace is unlikely to slow its growth. "As the understanding of the ECS becomes more mainstream, we hope the appropriate and informed application of cannabis becomes as routine as brushing our teeth or staying hydrated," Dr. Jessica says. "In the right hands, cannabis is a true gamechanger."