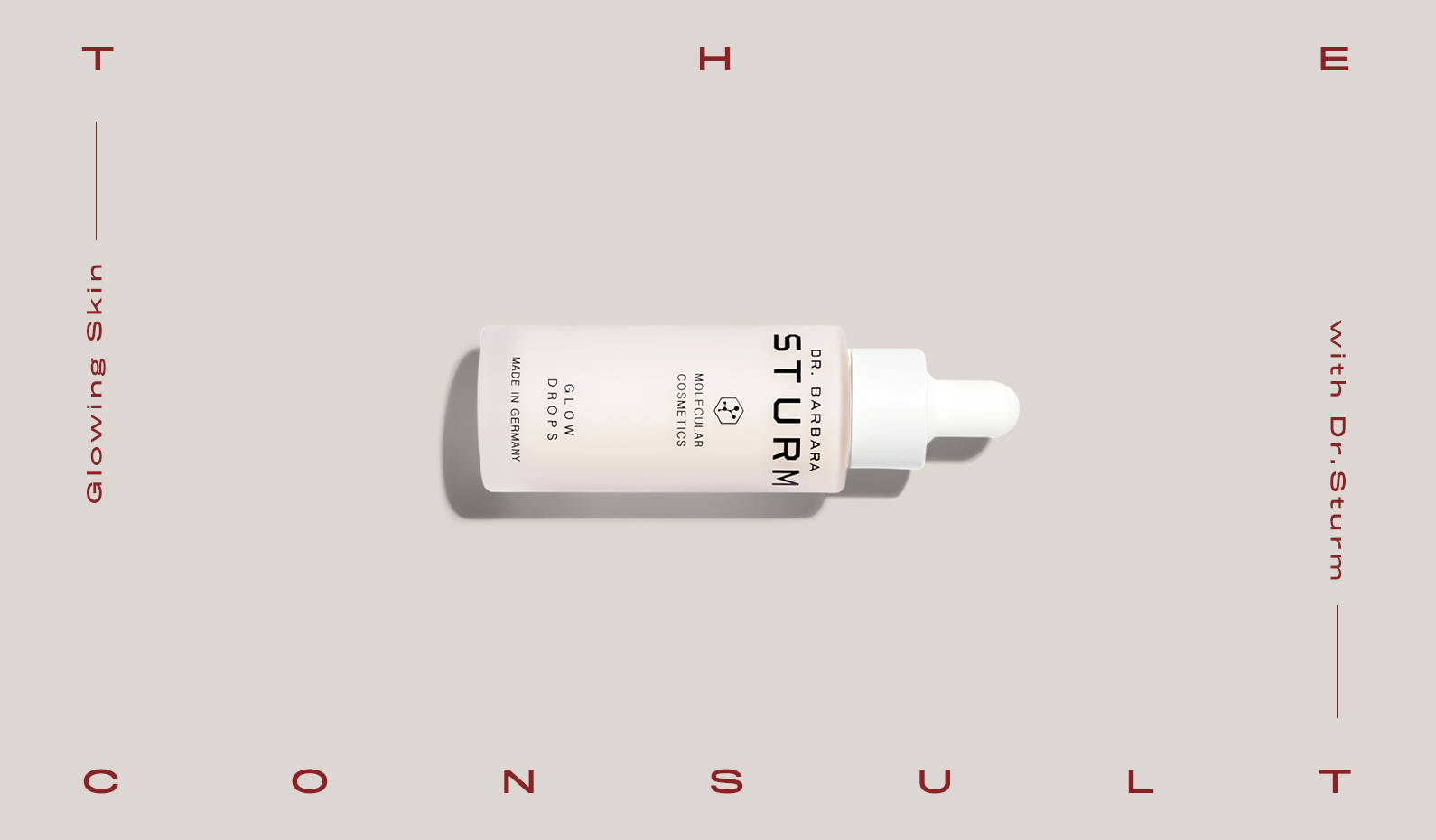 05 / 10
EDUCATION
The Consult: Dr. Sturm's Rx For Revitalized, Glowing Skin
Welcome to The Consult, your virtual appointment with the world's most in-demand beauty experts.
To call Dr. Barbara Sturm a 'beauty industry innovator' is a classic undersell. As a specialist in aesthetic medicine and non-surgical skin rejuvenation, the German doctor's wrinkle-reducing, firming treatments straddle the line between simple and sci-fi. Her no-frills, highly-effective approach has made her internationally renowned—but with the advent of her skincare line in 2014, Dr. Barbara Sturm Molecular Cosmetics, you don't have to vist her Düsseldorf clinic to benefit from her scientific apprach to a glowing complexion.
Popular among her A-list clientele and across social media (see: #SturmGlow), her line was designed to deeply rejuvenate the skin's natural moisture barrier, which in turn, restores a youthful, radiant glow. "It incorporates techniques created in my German clinic for cleansing, exfoliating, potent hydration, and firming massage," she says. For this month's The Consult, the in-demand doctor is sharing a 10-step system to get her coveted Sturm Glow at home, no matter your skin type or age.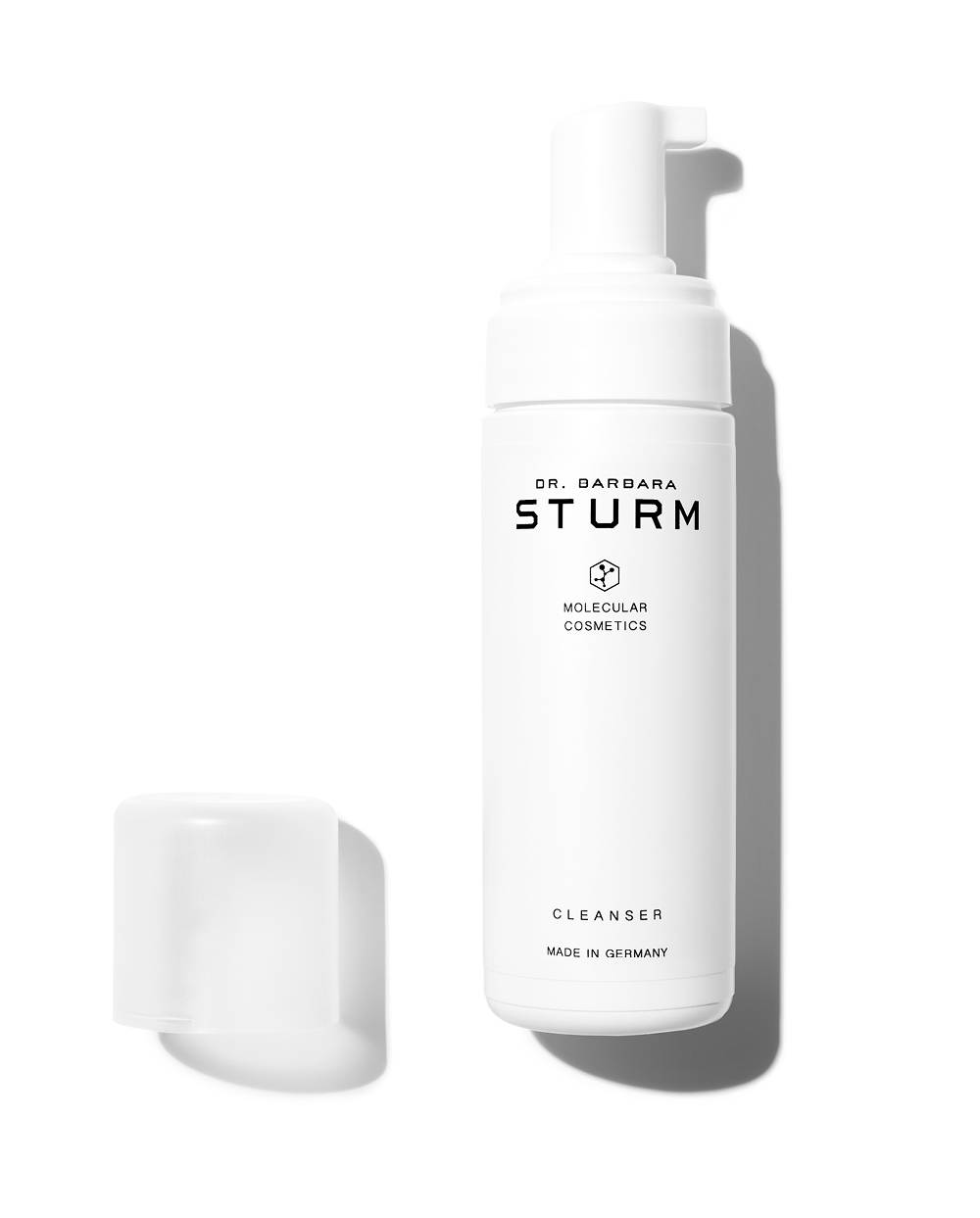 1. Dr. Barbara Sturm Cleanser
A dynamic skin protocol begins with a cleanser that delivers active ingredients while gently removing impurities and sebum. "The ingredients are incredibly gentle and hydrating," Dr. Sturm says, noting that the water-based foam formula works for all skin types. "It includes aloe vera for skin repair and rejuvenation, urea for hydration and helping to maintain a healthy moisture balance, and panthenol (pro-vitamin B5) which attracts and binds moisture to the skin. It also contains purslane, an anti-aging and anti-irritant plant extract."
Deeply satisfying and highly effective, massaging this gentle scrub into the skin three times per week after cleansing ensures better product absorption and a smooth, radiant complexion. "It exfoliates only the most superficial layers with a mild, controlled form of peeling," she says, noting that her Enzyme Cleanser is a great alternative for those who prefer washing over scrubbing.
3. Dr. Barbara Sturm Face Mask
"My hydrating Face Mask is a savior for dull and irritated skin," says Dr. Sturm about the quick, 15-minute treatment. "It hydrates and restores moisture while kaolin clay detoxifies and purifies the skin." With a hit of aloe vera and chamomile—plus more purslane—it also reduces redness and restores a natural glow, especially when used twice a week after cleansing.
Sugar biovector, beta-glucan, hyaluronic acid, and panthenol work together to soothe, hydrate, and balance the skin, Dr. Sturm says. "My Toner gently removes traces of makeup, pollution, and other impurities while refining the pores," she adds. Use daily, after cleansing or masking, by gently wiping a soaked cotton round over your face, neck, and décolleté.
Dr. Sturm refers to this serum as the "white T-shirt of her regimen" because of its universal appeal. "It consists of a high concentration of low- and high-molecular weight hyaluronic acid that hydrates the skin both superficially and at deeper layers," she says. "This, in turn, strengthens the skin's natural barrier function." Used morning and night, it's best to allow the serum 20 seconds to soak in before adding moisturizer.
Those looking for firm, refreshed, hydrated skin will benefit from this luxurious cream, which is enriched with a mixture of oils (avocado, grape, and olive) that deliver a thin lipid layer on the skin's surface, Dr. Sturm explains. "Potent antioxidants soothe and calm while strengthening the sensitive skin membrane against free radicals and promoting skin health and function."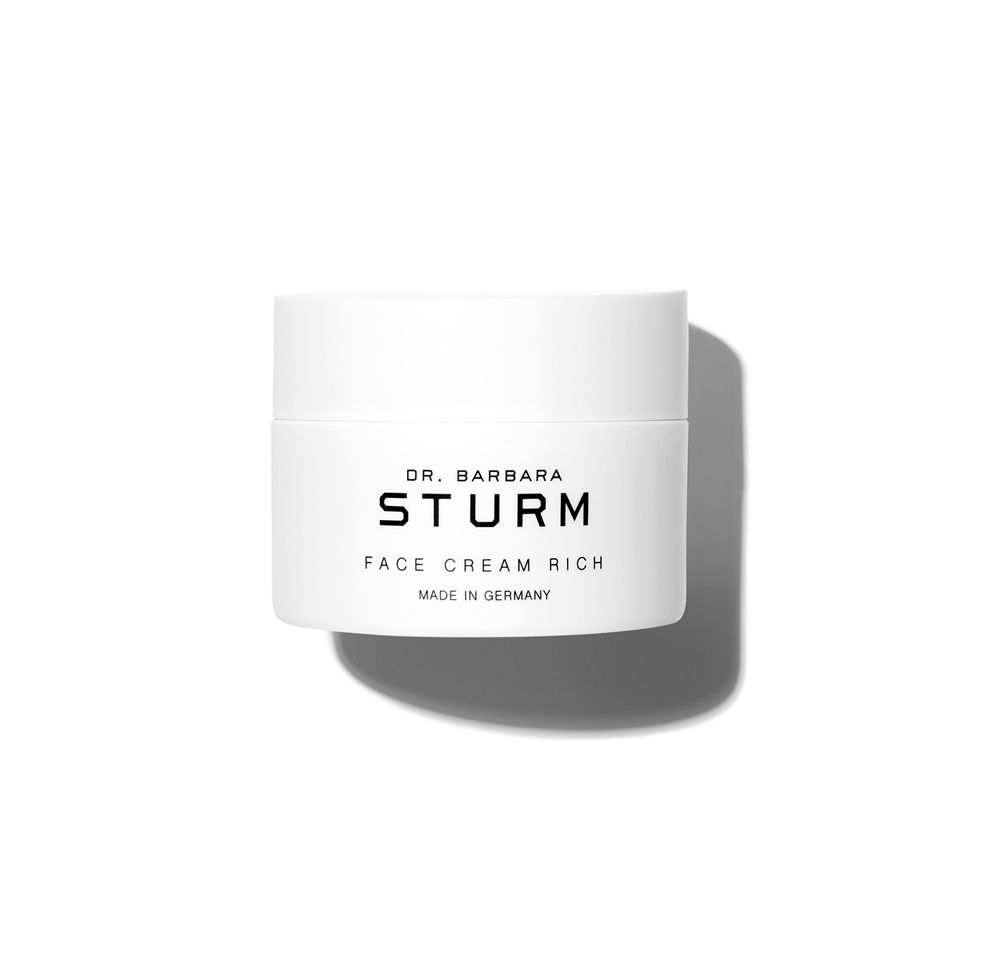 7. Dr. Barbara Sturm Eye Cream

This cult eye cream earned the nickname "eye pudding" thanks to its unique texture. "It's super lightweight, very nourishing, and deeply hydrating," Dr. Sturm says, noting that it also depuffs thanks to a special cocktail of golden root, sugar beet, and yeast.
8. Dr. Barbara Sturm Lip Balm
A forward-thinking skin routine always includes the lips—and this advanced treatment is the crème de la crème. "It took me 35 variations before I created the perfect formulation of my Lip Balm," Dr. Sturm says. Using a mixture of plant-based oils, butters, and waxes—including shea butter, vitamin E, and several nourishing oils like avocado, cocoa, and sunflower seed—it protects against free radical environmental aggressors. "It's even amazing for protecting the cheeks and the eye area against harsh winter weather," she adds.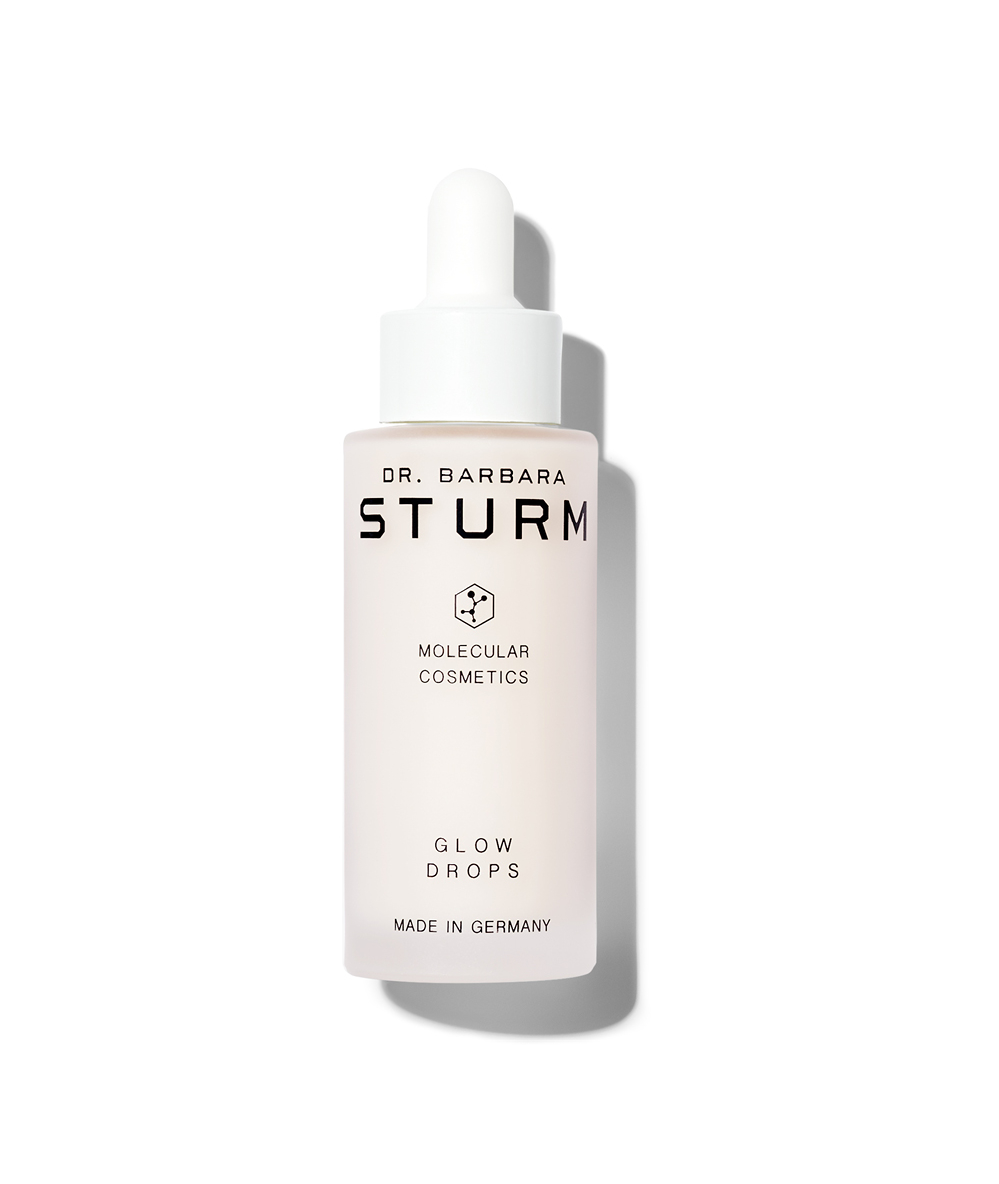 9. Dr. Barbara Sturm

Glow Drops
"My Glow Drops are a healthy makeup alternative," Dr. Sturm says about her blend of botanical extracts, which refine pores while hydrating and plumping the skin. "Light-reflecting mineral pigments instantly create a visible, youthful radiance and even out any irregularities in the complexion," she says about its secret sauce. "It imparts an instant glow."
"Hold the bottle half an arm's-length from your face, close your eyes, and apply three pumps," instructs Dr. Sturm, adding that this soothing formula—packed with aloe vera extract and hyaluronic acid—heals irritation as well. There's no wrong time to use it, but Dr. Sturm plays favorites: "Use in the morning to invigorate and hydrate your complexion and during the day as a quick refresh."
By the way…
We co-hosted a Digital Masterclass taught by Dr. Barbara Sturm. In case you missed it, watch the video below.