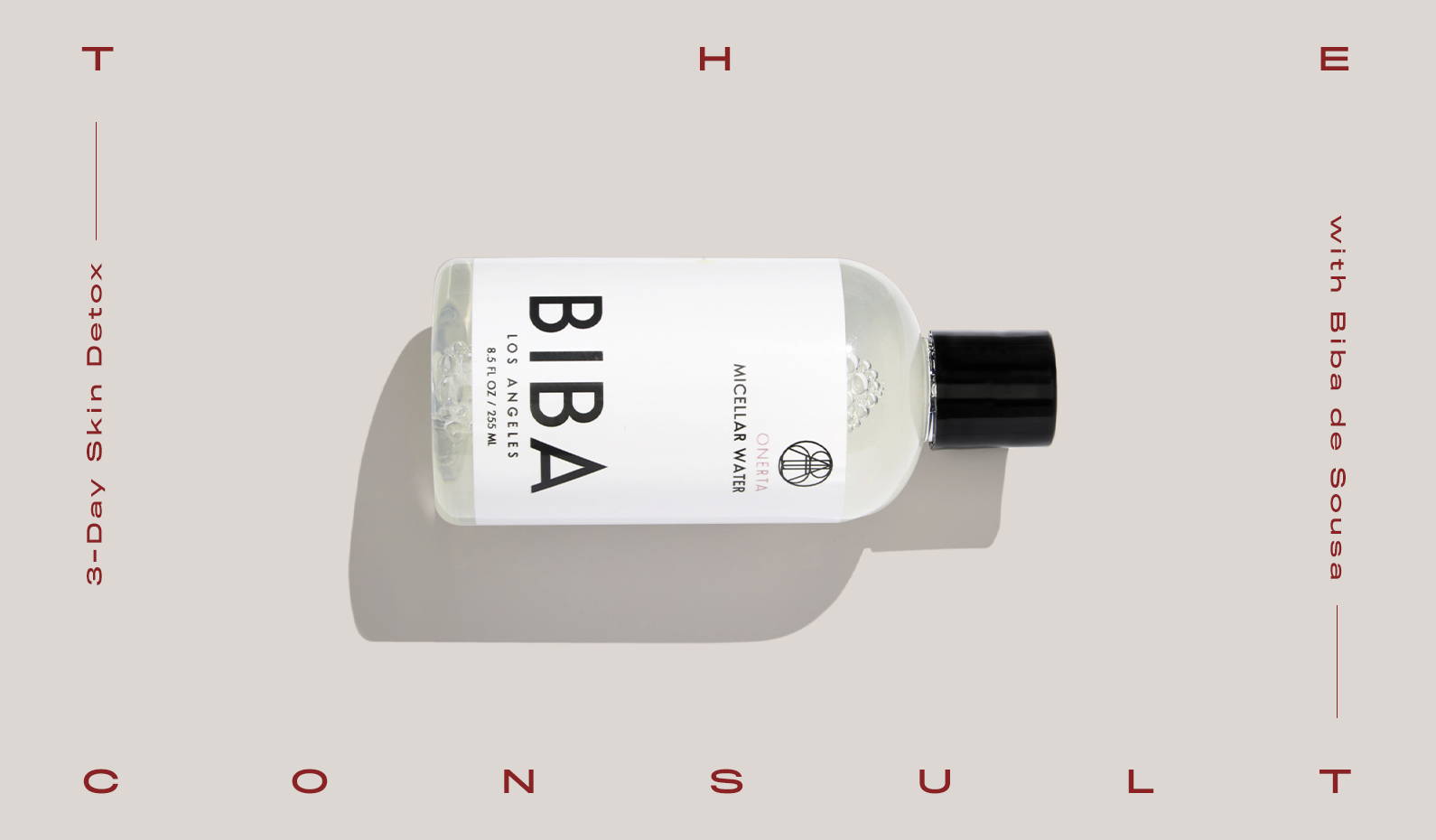 04 / 05
EDUCATION
The Consult: Biba's 3-Day Skin Detox
Due to COVID-19, Rose Inc. is publishing on an abbreviated schedule. We hope these stories will provide a moment of welcomed distraction as we all navigate these challenging times. For more, please click here.
Welcome to

The Consult

, your virtual appointment with the world's most in-demand beauty experts.
It goes without saying that the health and safety of our loved ones and communities is the most important thing right now, but even those who've cultivated a calm, well-adjusted perspective can find passing the time in quarantine challenging. Self-care has also taken on new meaning in self-isolation as our stable of professionals have been furloughed for the time being. Enter: Los Angeles-based celebrity aesthetician Biba. With her A-list clientele in mind—like Billie Eilish, Emily Blunt, and our own Rosie Huntington-Whiteley—she's used her 16 years of experience to design a three-day detox protocol that can be done at home to reveal a brighter, smoother complexion.
"It is possible to renew and restore your skin to its best health and look," Biba says, noting that our time away from the pollutants, toxins, and impurities of everyday life is the perfect opportunity for rejuvenation by using a clever mix of exfoliation, treatments, steam, and massage.
Calling upon her healthy California lifestyle—like breath work, meditation, and yoga—the Belgrade transplant recommends making the detox holistic by eating raw and vegan; avoiding sugar, alcohol, and starches; and drinking three liters of water per day. Extra nutrients and digestive enzymes will help, too. This protocol works with tried-and-true products you already have, or shop Biba's bundles for normal, sensitive, and acne-prone skin to round out your options. For this month's The Consult, Biba is sharing her at-home plan for brighter, smoother skin.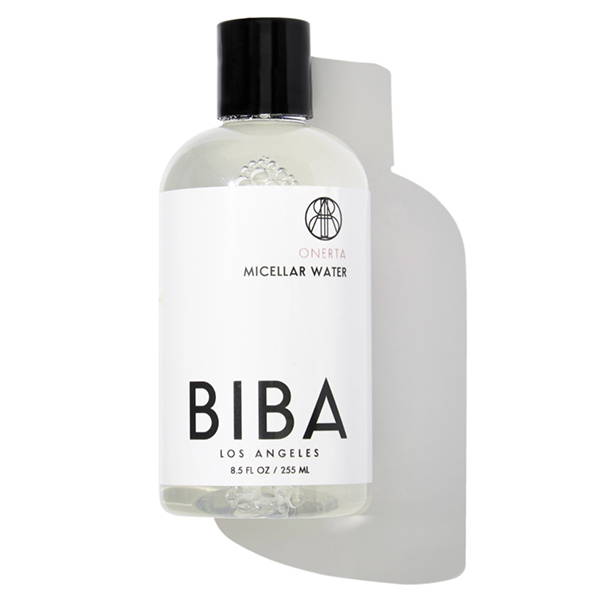 1. Wake up your skin with a few splashes of tepid water, then cleanse: use micellar water for normal and sensitive skin—like Biba's nutrient-packed formula—or cleanser if you're prone to breakouts.
2. Tone by using a moisturizing formula for normal and sensitive skin, or a glycolic acid-packed product if you're prone to breakouts.
3. Moisturize, then apply mineral sunscreen only if necessary.
1. Repeat step one above to cleanse the skin.
2. Steam your face by first allowing a kettle of boiling water to cool (around three minutes) before pouring the hot water into a large bowl. Pay extra care to ensure the water is a safe temperature, then drape a towel over the back of your head to create a barrier for the steam. Hold your face 10 inches over the bowl for five minutes.
3. Now it's time for extractions. While skin is still warm from the steam, wrap two fingers in sterile gauze and gently squeeze any blackheads on your T-zone. Wait until the next day to try again if they don't release on the first try or you'll risk irritation.
4. Icing blemishes helps to reduce inflammation and slow sebum production, so wrap an ice cube in plastic wrap and glide it over any acne for one minute.
5. Gently exfoliate and tone, then apply a mask. Opt for the toner recommended for your skin type above, then heed Biba's mask pick for all complexions: her Holistic Polishing Scrub with Charcoal. Normal and sensitive skin benefits from Biba's Detoxifying Mask With Charcoal while acne-prone skin should opt for her Calming Zinc Sulfur Mask — or simply use one you already own.
6. Finish with moisturizer.
1. Evening calls for a full-body protocol, so begin by gently dry brushing your legs, arms, back, and stomach with smooth strokes directed towards your heart.
2. Now it's time to craft the natural, DIY scrub that Biba refers to as her "Turkish glow" exfoliant. Mix equal parts fine salt and honey (Manuka is best for its antibacterial properties) and gently massage over your complexion. Allow it to rest as a mask during the next step.
3. Add epsom or Dead Sea salts to a warm bath and soak. Now's a good time to finish your last liter of water with a splash of lemon or unsweetened cranberry juice.
4. Be sure to moisturize your body after your bath, then rinse your honey face scrub off before cleansing.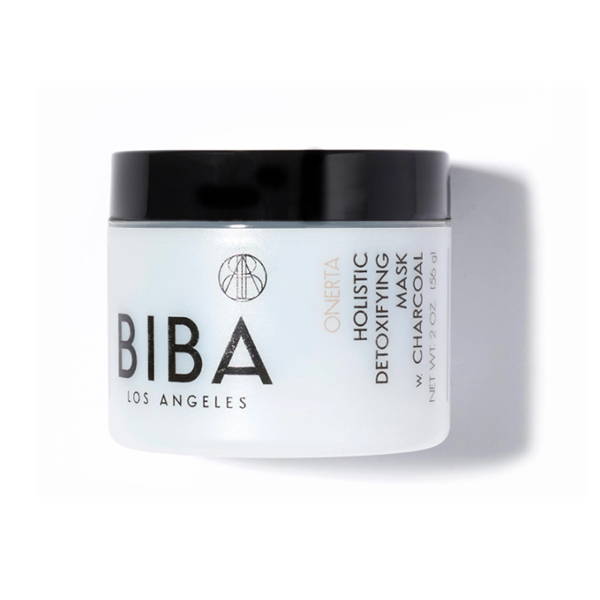 5. Prepare your face for rejuvenation as you sleep by priming with micellar water before layering on serum and moisturizer for your skin type.
6. The final step is a Gua Sha massage with a jade tool, which will increase blood flow to the skin, reduce facial puffiness, and connect to your senses. Coat skin in moisturizer for glide and use quick, medium pressure.
Share the feel-good results of Biba's detox—or just a photo of your soothing honey mask—with our online community by tagging @roseinc on Instagram.