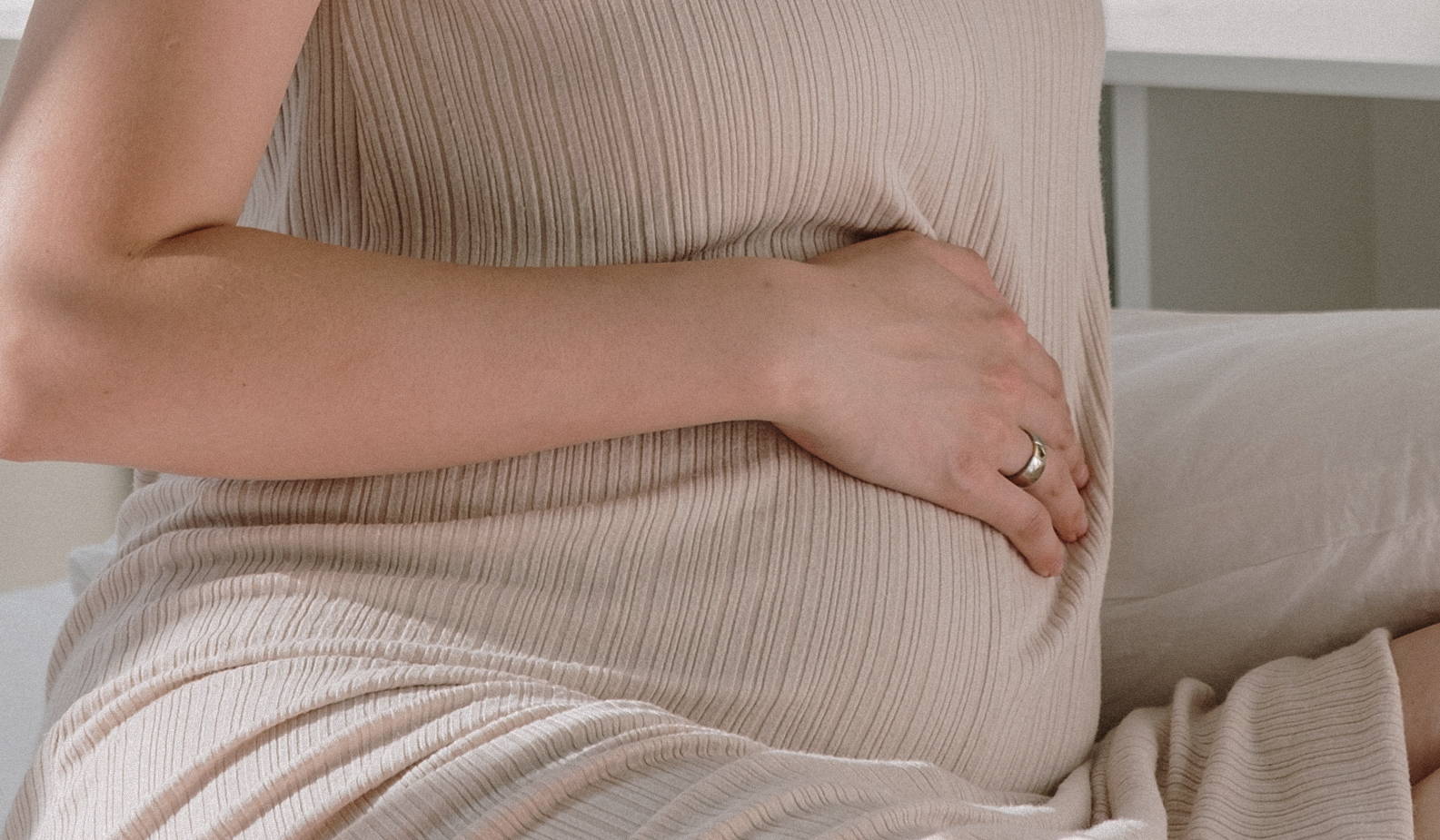 09 / 13
EDUCATION
A Renowned MD Gets Real About Cosmetics & Pregnancy
Welcome to The Consult, your virtual appointment with the world's most in-demand beauty experts.
Detoxifying one's beauty routine — whether for oneself, the environment, becoming a parent, or a pregnancy — can be confusing and overwhelming, so Banafsheh Bayati, MD, OB/GYN, FACOG, suggests keeping it in perspective. "Our bodies are made to protect us and to detoxify harmful substances," she says. "So it's best not to be overly anxious but rather to focus on keeping our bodies healthy so that the systems in place to protect us, such as our skin, immune system, intestines, liver, and kidneys, can continue to do just that."
The renowned doctor, who has a practice in Los Angeles and serves as the medical co-founder of Perelel, a company that offers targeted nutrition for different stages of motherhood, notes that while pregnant women may consider the medications and foods they consume, it's easy to forget to consider personal care products. "It's important to note that many [cosmetics] may have ingredients that are known carcinogens [and] endocrine disruptors and can cause birth defects," Dr. Bayati adds. "These ingredients can affect not just the unborn baby, but also the health of the child, teen, and adult." She advocates for fewer, safer products and points patients to the Environmental Working Group's database as a first step to shift through one's vanity. "It rates the safety of many products as well as published research on why an ingredient is safe or not," she says. "It's an excellent resource."
But ridding one's routine of potentially-harmful ingredients is a large undertaking for many, so we consulted Dr. Bayati for the top-line advice she provides in her practice, below.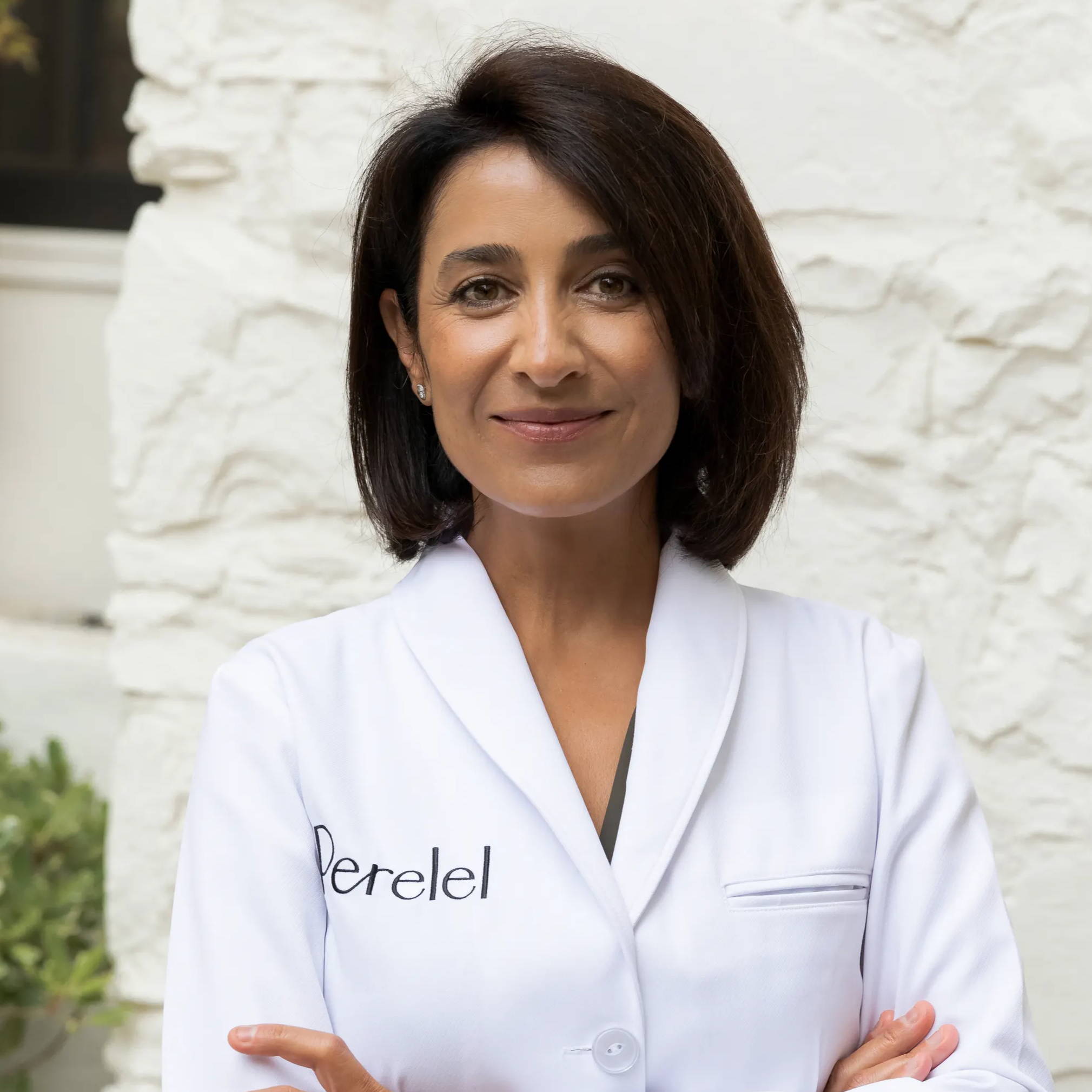 Learn How To Talk The Talk...
Like all parts of the beauty industry, tackling a fresh, cleaner routine comes with understanding key jargon such as 'body burden' (or 'chemical load') and 'half-life'. "Body burden is defined as the amount of a chemical in the body at any point in time," Dr. Bayati explains. "An important aspect of chemical exposure is whether the substance is water or fat soluble. Water-soluble compounds are easily excreted whereas fat-soluble chemicals are stored in fat and not easily removed from the body."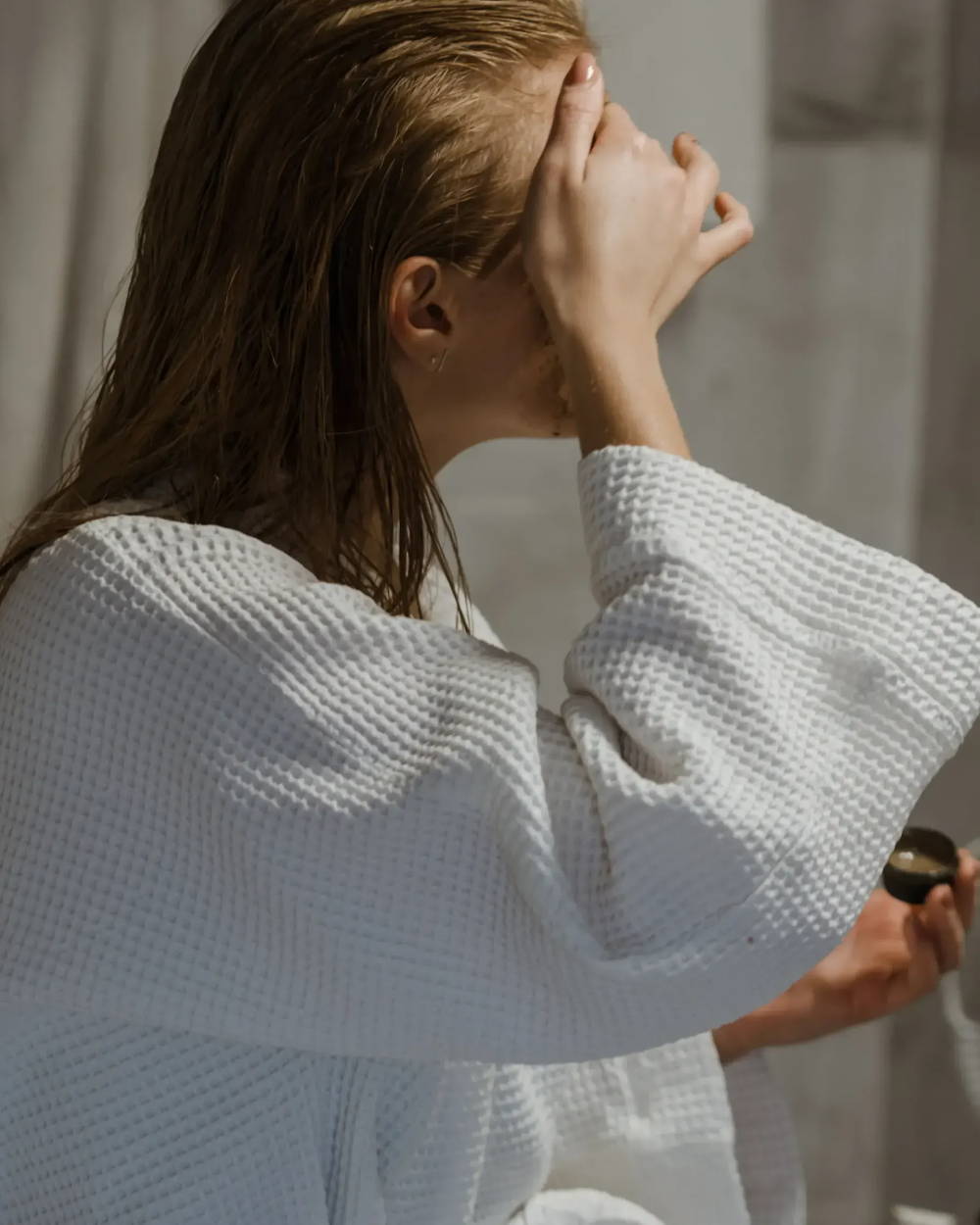 Dr. Bayati notes that the half-life of a chemical is also very important. "This is the time required to reduce the concentration of the chemical in the body by 50 percent," she says. "Repeated exposure to a chemical, especially one with a longer half-life, can result in cumulative storage and what we call a higher body burden...It's best to consider making changes well before conception given the half-life of many compounds."
When, and how often, a person is exposed to potentially-harmful chemicals plays a role. "What's really important to note is that there are factors that influence storage and body burden aside from the initial dosage," Dr. Bayati says, noting that tobacco use, age, genetics, and more can all play a role. "The best way to reduce body burden is to first be aware of toxins, and second, to lead a healthy lifestyle with regular physical activity and exercise (sweating is particularly helpful), healthy nutrition, and stress reduction with mind-body practices."
What's more, the effects can be passed on. "Our body burden during pregnancy not only affects ourselves and our unborn baby but also our grandbabies," she says, adding that chemical exposure during pregnancy can affect the health of future generations. "We now have proof that what we do today affects future generations in ways we never thought of before."
...it's best not to be overly anxious but rather to focus on keeping our bodies healthy so that the systems in place to protect us…
What To Avoid
"There are a few products and prescriptions that pregnant patients should avoid that we know can cause birth defects," Dr. Bayati says. "These include retinoids which are found in Retin-A and Accutane." But Dr. Bayati notes that this expands outside of prescriptions to include retinoids and vitamin A derivatives used in some anti-aging and acne-focused products found on ingredient labels as retinoic acid, retinyl palmitate, retinol, tretinoin, isotretinoin, and tazarotene. "We know that their use in pregnancy can cause birth defects," she says, adding that Botox and similar agents such as Dysport or Xeomin should also be avoided while pregnant or breastfeeding.
Start Early & Stay Vigilant
"Our concern for the developing baby should start well before conception, preferably three to six months before conception," Dr. Bayati says, adding that the body burden should be considered as part of any preconception planning. "Starting a clean and smart prenatal vitamin with a pre/probiotic regimen and evaluating personal care products and routines as well as eating an organic, minimally processed diet, and combining that with regular exercise and stress management is step one."
What About Postpartum?
"Postpartum is a huge challenge for all us moms," Dr. Bayati says. "Breastfeeding can be incredibly rewarding but with anything that important, it comes with many challenges and hurdles...generally what is not safe to use in pregnancy is also best to avoid with breastfeeding."
But beyond breastfeeding, skin-to-skin contact — and the products able to rub off onto a baby — is also important to consider. "A newborn's gut and skin are colonized by whatever microbes the infant comes into contact with and ideally this is best done with the mother's own gut and skin flora," Dr. Bayati says. "It's not only important to think about what you are placing on your body but also what you are taking into your body. We are what we eat and a large part of my practice is educating my patients that less medicine is more medicine and to use food as medicine as often as possible."