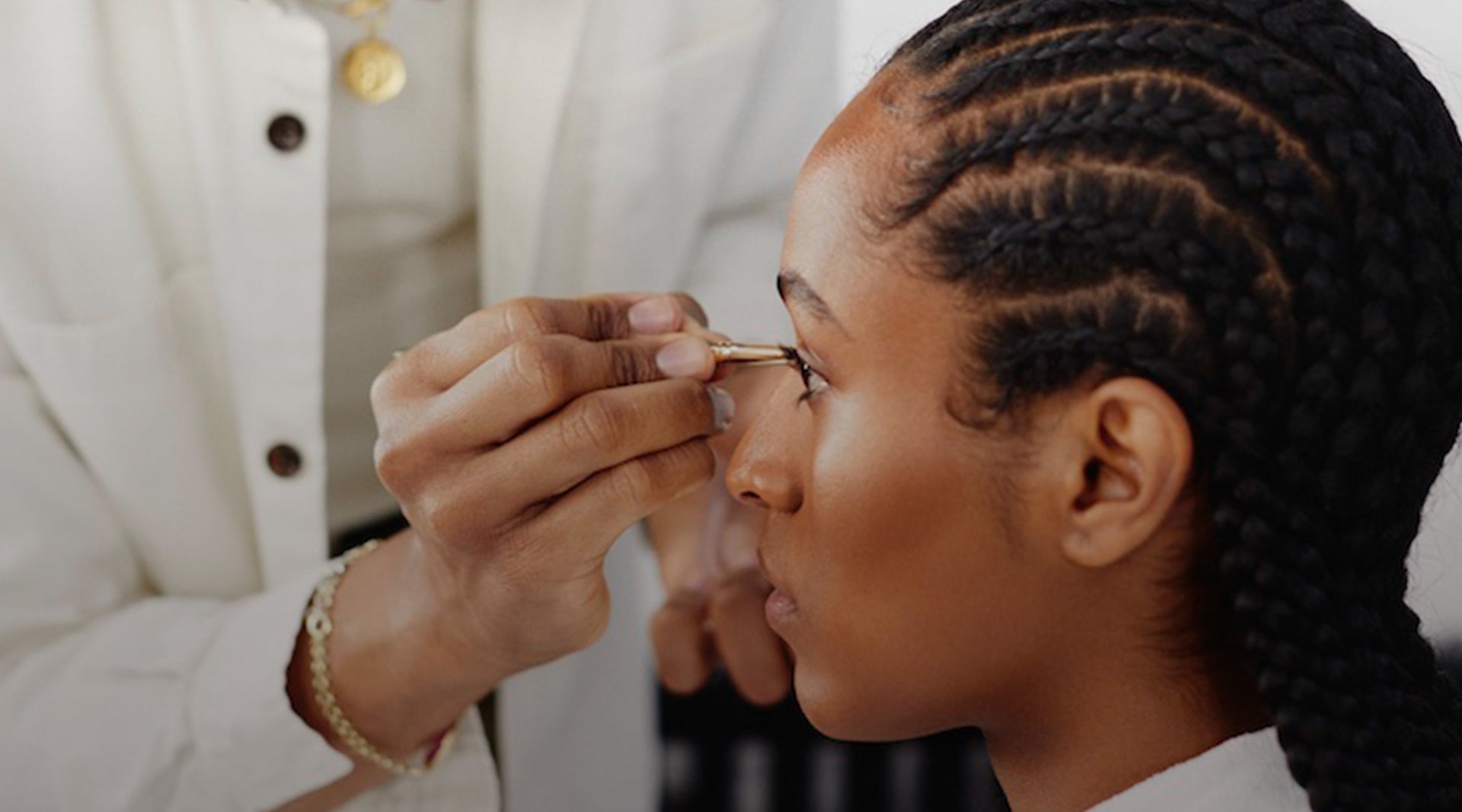 Harold James Shares His Seamless BTS Bronze & Highlight Technique
Education
When it comes to creating glowy makeup looks, Harold James has the magic touch. The Parisian artist's seamless, radiant and fresh approach to makeup, has not only made James a standout in Rose Inc's Artist in Residency program, but also the perfect artist to create inspiring and luminous summer skin for Rose Inc's summer Solar makeup campaign.
Using Rose Inc's new Solar Infusion Soft-Focus Cream Bronzer and Solar Radiance Hydrating Cream Highlighter, James turned to thin layers and thoughtful application for glowing, yet minimal makeup that deserves a closer look.
We checked in with the celebrity makeup artist on set for his foolproof summer complexion protocol, listed below.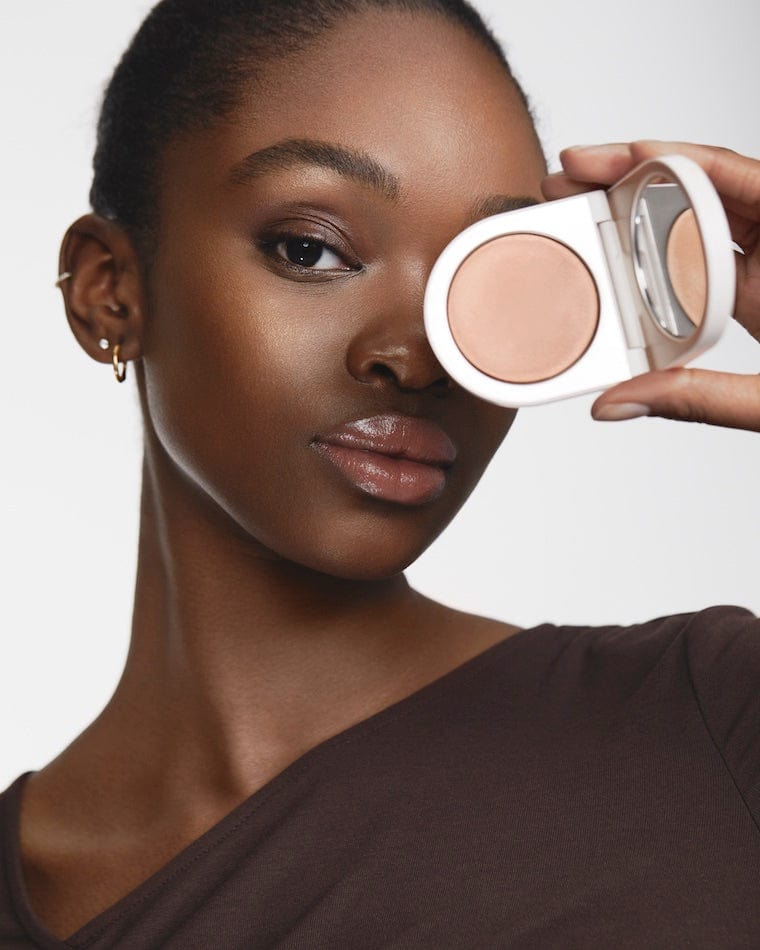 Start with Massage

To prep each of the model's complexions for the shoot, James prioritized hydration, using the Radiant Reveal Brightening Serum. "I wanted to use something very lightweight and luminous," he says. To depuff and lift the skin, "I used this to massage their skin for a good two minutes."



Apply a Sheer Base

After that, James applied the Skin Enhance Luminous Tinted Serum, "which is also like a moisturizer, and it stays all day." Next, he spot-corrected only where needed with the Softlight Luminous Hydrating Concealer. "I didn't do full coverage. The concealer is hydrating, so you don't need a lot. I just used enough to correct some blemishes and dark circles," he says. "I wanted to make sure the skin looked natural and radiant."



Select the Right Bronzer Depth

"With dark skin or medium skin, it's okay to go a couple shades darker than your skin tone with bronzer. It's very easy to blend," he says. "For lighter complexions, keep in mind that if it's too dark, if it's too red, too orange, you can see the bronzer more clearly," he says.

"I wanted to make sure the skin looked natural and radiant."
"The natural heat from your hand makes the blending look super seamless..."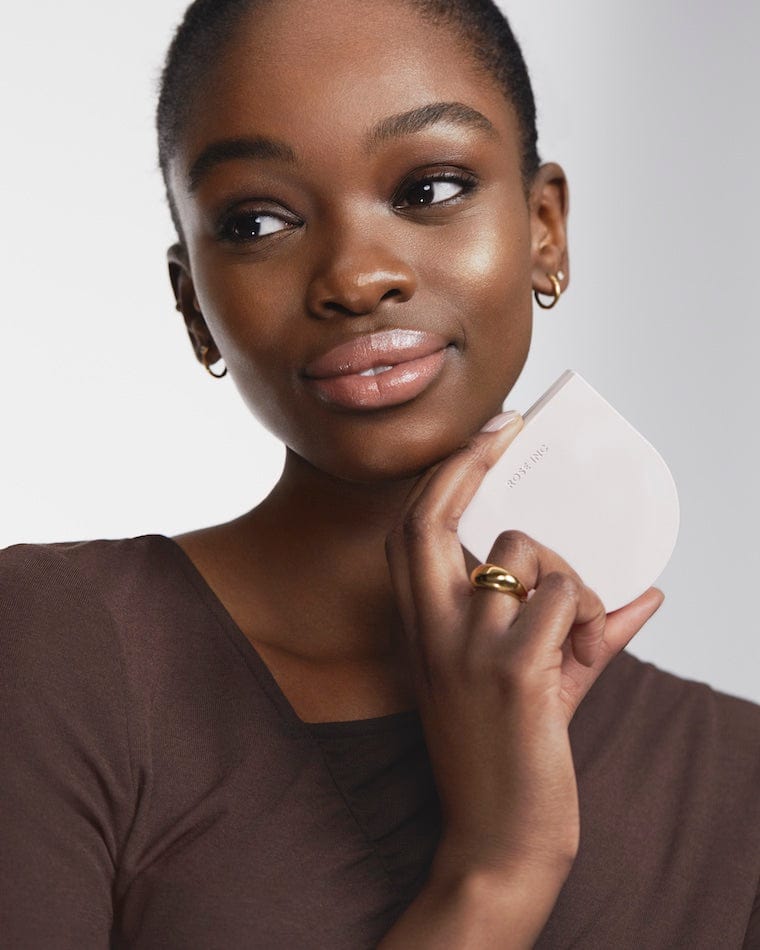 Warm Cream Bronzer on Your Hand

When it comes to applying bronzer, James likes to use it on his hands before taking a brush and applying it to the skin. If you apply it right away on your skin, sometimes you can leave some marks. So for a very beautiful, very seamless look, the best thing to do  is to use it on your hands first." 

 

"To add dimension to the face," as he describes it, James likes to use bronzer before blush,  followed by highlighter. He suggests using Solar Infusion Soft-Focus Cream Bronzer along the forehead and cheekbones. If you're trying to create a light, natural contour, James once again recommends warming it on your hands first before application. "To really build it, start out super light. If you feel that you need more texture, you can do it step by step."



Finding Your Highlighter Shade

"Finding the right highlighter shade all depends on the skin's undertones," James says. With highlighter you want to try and mimic this undertone, whether it's more yellowish, pink or orange. Or if you feel like you have a more pink undertone but you're trying to go for a more bronzed look, for example, you can opt for a gold highlighter instead.   

 

Pro tip: The vein test is great for determining one's undertones. If your veins are bluish or purple in natural light, you're probably more cool, while green veins mean more warm. If it's hard to tell or seems to be a little of both, you are more neutral.
"...it distributes the product very well. It's more precise than others I've used."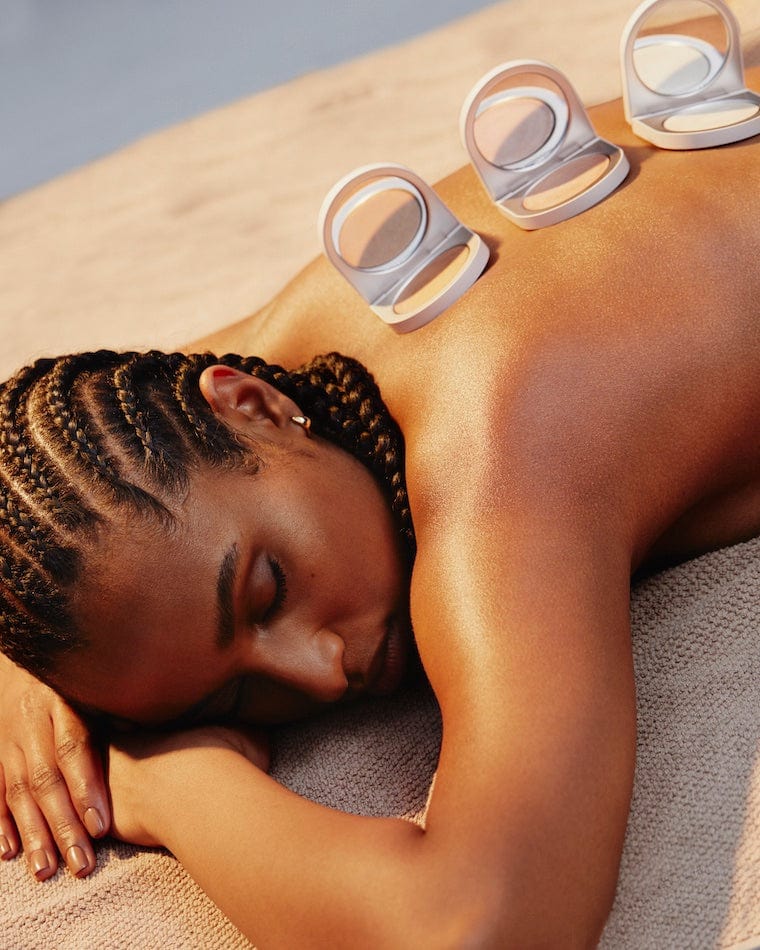 Applying the Highlighter

Typically, James loves applying highlighter with his fingers. "But I have to say, the Rose Inc Highlighter Brush is also very convenient. It distributes the product very well. It's more precise than others I've used," he says. "You also don't have to worry about [Solar Radiance Hydrating Cream Highlighter] melting off of your face. It stays in place." He suggests applying the highlighter where the sun would naturally hit the high points of the face: the tip and bridge of the nose, the cheekbones and underneath the brow bone. 



Bonus: Tips for Layering Products

James recommends applying all of the products — foundation, concealer, bronzer, blush and highlighter — before powdering the face. "You should want to powder, especially in the summer, so that you won't be too shiny." Additionally, he suggests using a setting spray between each step. "It really blends super well and it stays in place." Lastly, James shares that you shouldn't hesitate to correct anything with your fingers. "The natural heat from your hand makes the blending look super seamless if you need to correct any harsh lines or marks."