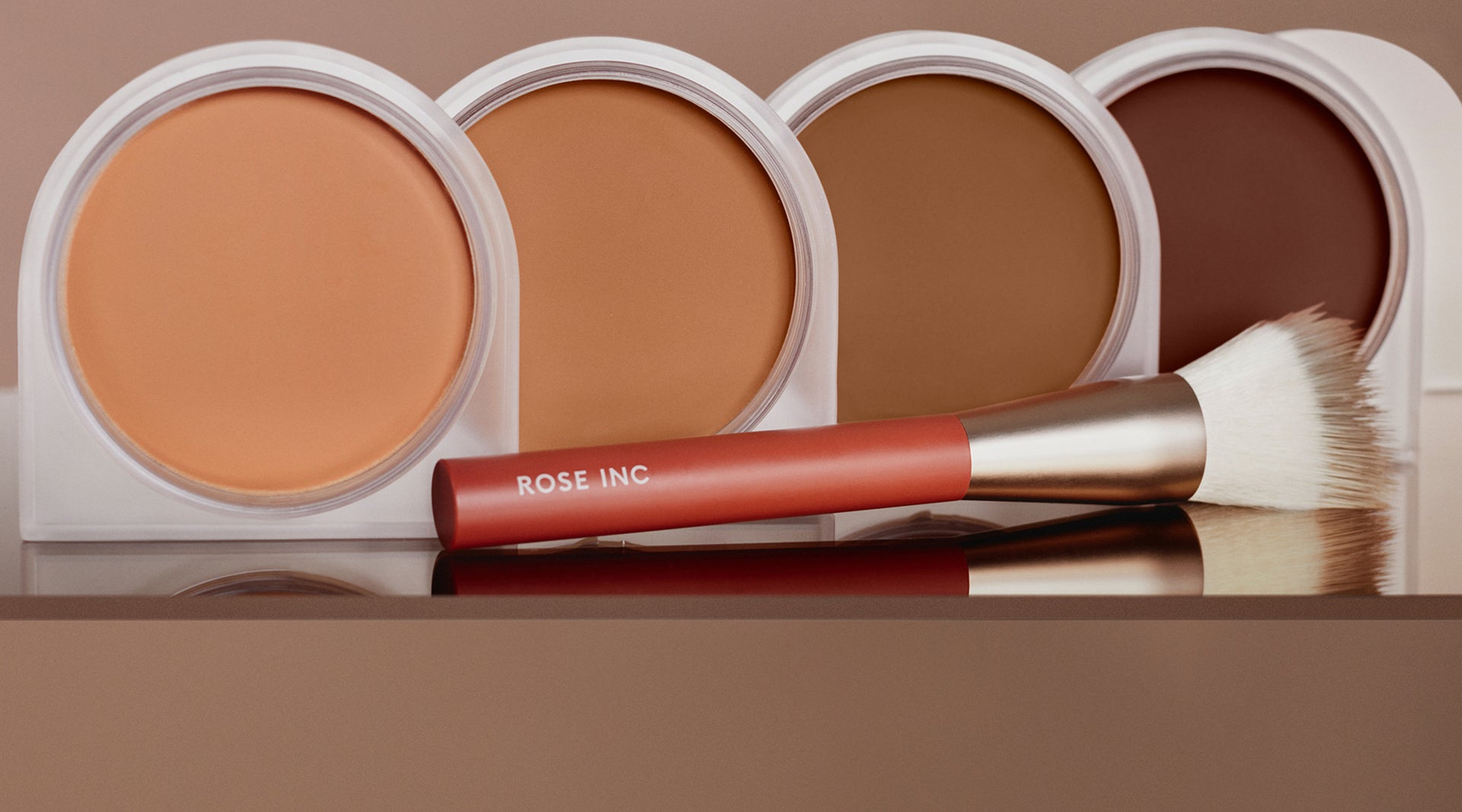 How To Find Your Perfect Bronzer Shade, According To An Expert
Education
"A touch of bronzer gives the illusion of spending time in the sun," says makeup artist Jason Hoffman, vice president of beauty and product at Amyris. "While many avoid actual sun due to potential damage, there's no denying that a little warmth makes the complexion look healthy and rested." Bronzer not only allows people to capture that healthy glow without exposing themselves to harmful UV rays, but also offers a warmer option to the cooler tones of blush. . Whatever your prerogative might be, Hoffman is here to help you find your perfect shade, whether you're looking to contour and sculpt your face, or add a hint of sunshine to your cheekbones. 
His go-to shades? Two from the Solar Infusion Soft-Focus Cream Bronzer range, Rose Inc's latest launch.  "Kauai is amazing for medium skin because it is neutral. It may not look 'bronze' in the compact, but it gives the look of a Mediterranean tan that's had a few days to soak in and even out," he explains. Capri is also a standout for Hoffman, who prefers this rich shade for deeper skin tones. "It has a touch of red to give a healthy and sun-kissed glow, while still adding a bit of depth to the complexion."
Below, Hoffman shares his tricks for finding your perfect bronzer shade match to create a vacation glow that lasts all year long.
"The goal is to create shade harmony between all exposed skin"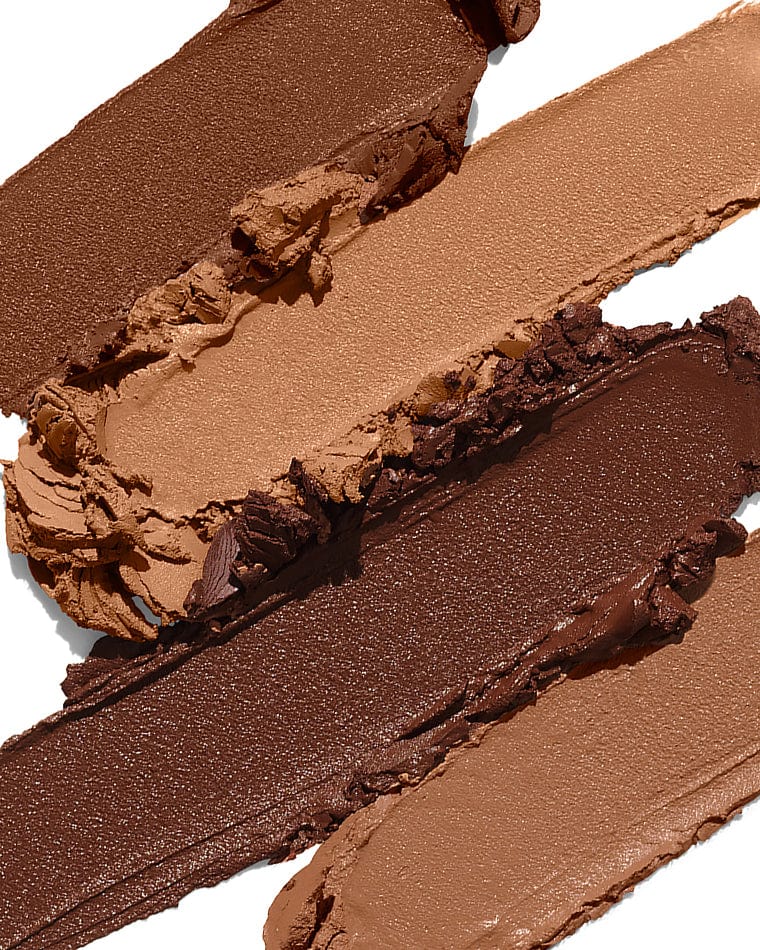 How to shade match bronzer on your own

Hoffman recommends starting by considering your skin tone. "It's important to not get a bronzer that is too light or too dark [for your complexion]," he says. Next, identify your undertone. "Everyone is different, but in general,  lighter skin tones should try neutral/slightly golden tones [of bronzer]. Medium skin tones should stay neutral, but with a bit more warmth added. Deeper skin tones should look for warmth with a touch of red."

Whenever Hoffman is shade matching his own clients, he always applies the foundation then takes a look at the face compared to the arms and neck. "I choose a bronzer that can pick up the undertone of the body and add it to the complexion," he says. "The goal is to create shade harmony between all exposed skin."



Where you should test your bronzer and why

Try bronzer out on the forehead first. "That is the most visible space where bronzer would be applied," says Hoffman. "Avoid arms and hands to test shades, as their skin tones and undertones are often different from ones found on the face."


"Avoid arms and hands to test shades, as their skin tones and undertones are often different from ones found on the face."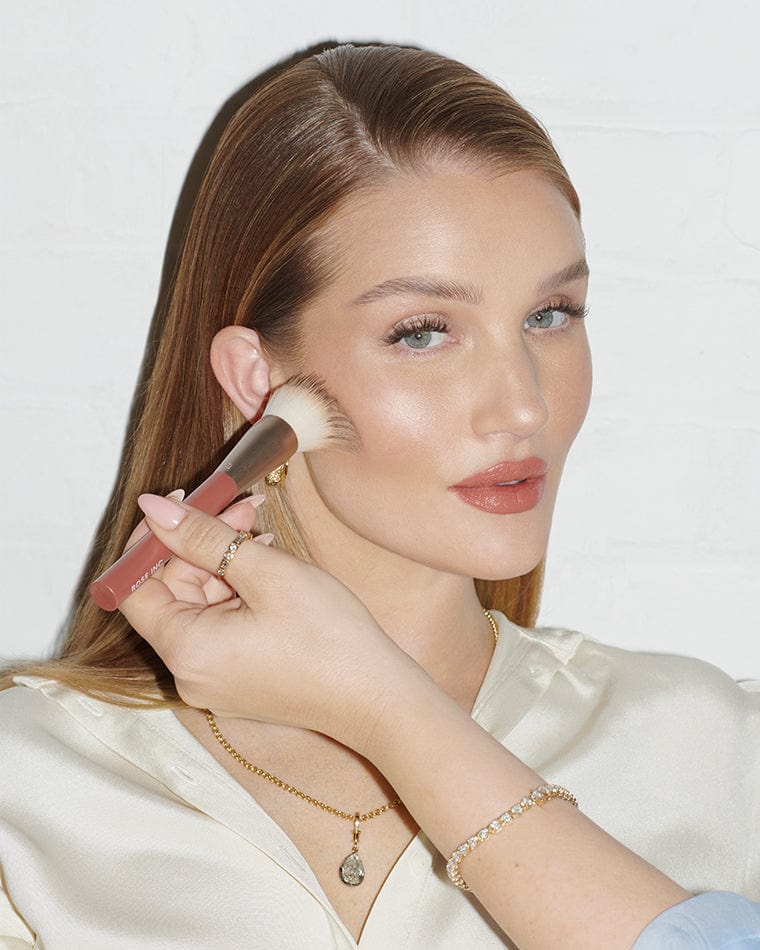 Contouring tips

Bronzer as contour should be used for subtle definition, says Hoffman, who recommends using your normal bronzer shade to achieve this result, as that will often be enough. If you still want more definition, try going a shade deeper. "Too much contour can look great in photos, but too artificial in person," Hoffman says. Pro tip: add in a smokey eye that connects to the bronzer. "After the eye and complexion are done, add a little bronzer to the brush and, beginning at the brow area, apply bronzer out towards the forehead and temple," Hoffman says. "It makes a smokey eye even more mysterious and balances the intensity with a natural complexion."



What should you avoid?

"For lighter skin, try to avoid going too warm as it can look orange or red," Hoffman recommends. Instead, opt for golden neutral shades. In the case of deeper skin tones, avoid shades that are too neutral, as they will not give the right tone of warmth to the skin and can look flat or even dry.



Other important takeaways

Check bronzer application like you would a foundation. "Look at all exposed skin and compare it to the face," says Hoffman. "The goal is to have the face match the neck, chest, arms etc. If it looks off, apply a little bronzer to the other areas to bring the tones together."