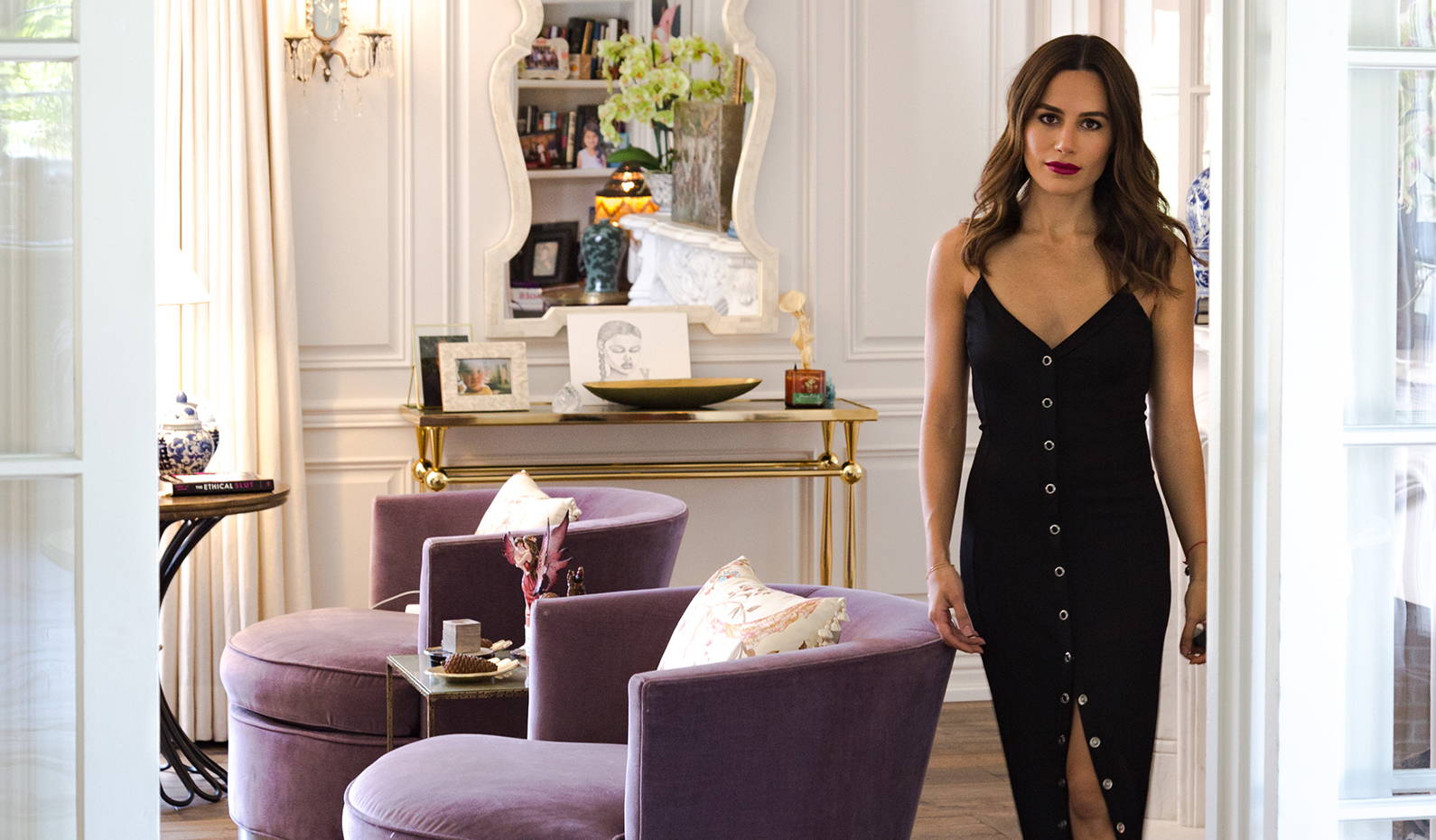 07 / 26
If creating the perfect lipstick is equal parts science and creativity, then going into beauty was Sheena Yaitanes's destiny. After studying organic chemistry in college, she apprenticed under a fine artist to develop her painting skills. Years later, as she wondered why the perfect lipstick didn't exist, she drew on those two areas of expertise to create Kosås, a minimalist makeup line free of parabens and phthalates. What began as a capsule collection of lipstick has expanded into blush/highlighter duos—and, later this month, an innovative tinted facial oil. Here, Yaitanes shares insight into her entrepreneurial life, color-crafting acumen, and appreciation of Botox. Yeah, we went there.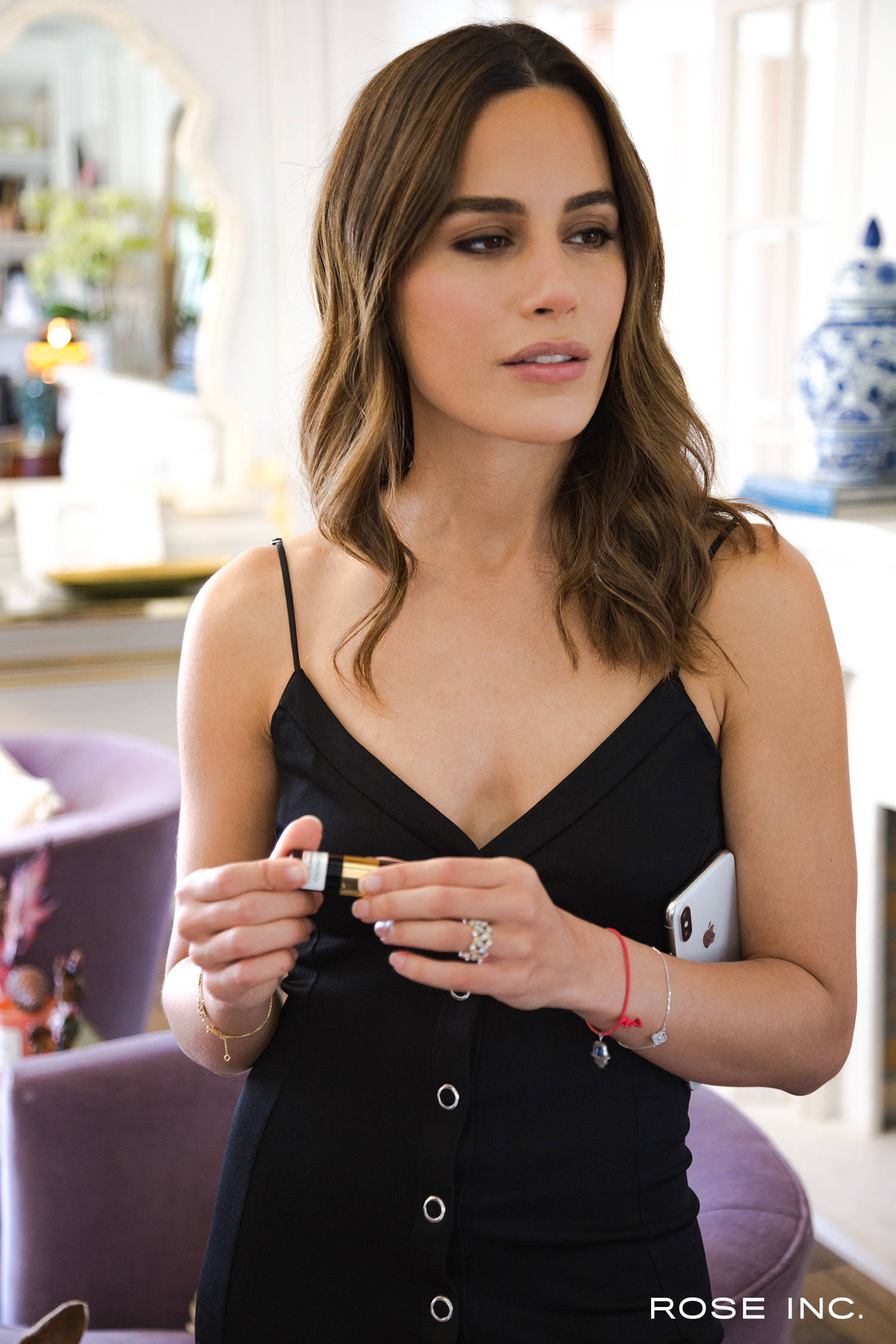 RI:
How did you get started?
SY:
I knew I wanted to do this since I was a child. I used to make my own lip gloss, glitter gels, and nail polish. There was always something off about a color, so I wanted to make my own. I always had this feeling that there was something missing in beauty, in that there was no modernity to any of the brands that were out there. Even when a brand is tied to a major fashion house and they're taking all these risks and being super art-forward, as soon as it got into beauty, it lost all of that grit and edge. It was all unrealistic makeup expectations with meandering product offerings that were really confusing, and tons of colors that made no sense from a biological perspective. There's no scenario where these certain colors could look flattering on anybody. I knew it shouldn't be that way. It should be easy.  So I had this idea for a brand that was totally pared-down.
RI:
How did you draw on your art background to start Kosas?
SY:
As I've been doing this job, I've discovered the way beauty marketing works. On the fashion side, you'd have a fashion show with new collections that are relevant and telling a story. But there's no story on the beauty side. The marketing is the product launch—that's it. I only have two eyes, a nose and a face forever. There's no need to continue launching a million different versions of the same thing when we haven't even nailed the original yet.
I wanted to dissect exactly what that was, and the tools at my disposal were in the realm of art and science. Once I started to think about what goes into the colors we really want to resonate with, I realized it's a subtly augmented version of reality. It's ultra-flattering. So how do we get to that? It has to do with the complexity of tones that exist in our skin. It's a really delicate, complex color system that appears simple once applied. The result is harmony.
RI:
When you design the products, how do you create colors that work on a variety of skin tones?
SY:
I study people's skin all the time. I'm looking to see what we have in common, what happens when we are very pale, medium, and deeper tones. We all have red, yellow, and blue in our skin. There's a balance. If you go below a certain level of red, you will lose the fleshiness and you'll get corpse-y. You need a little bit of blue to make it look human. But if there's too much blue, or any black pigments,  it'll pull gray.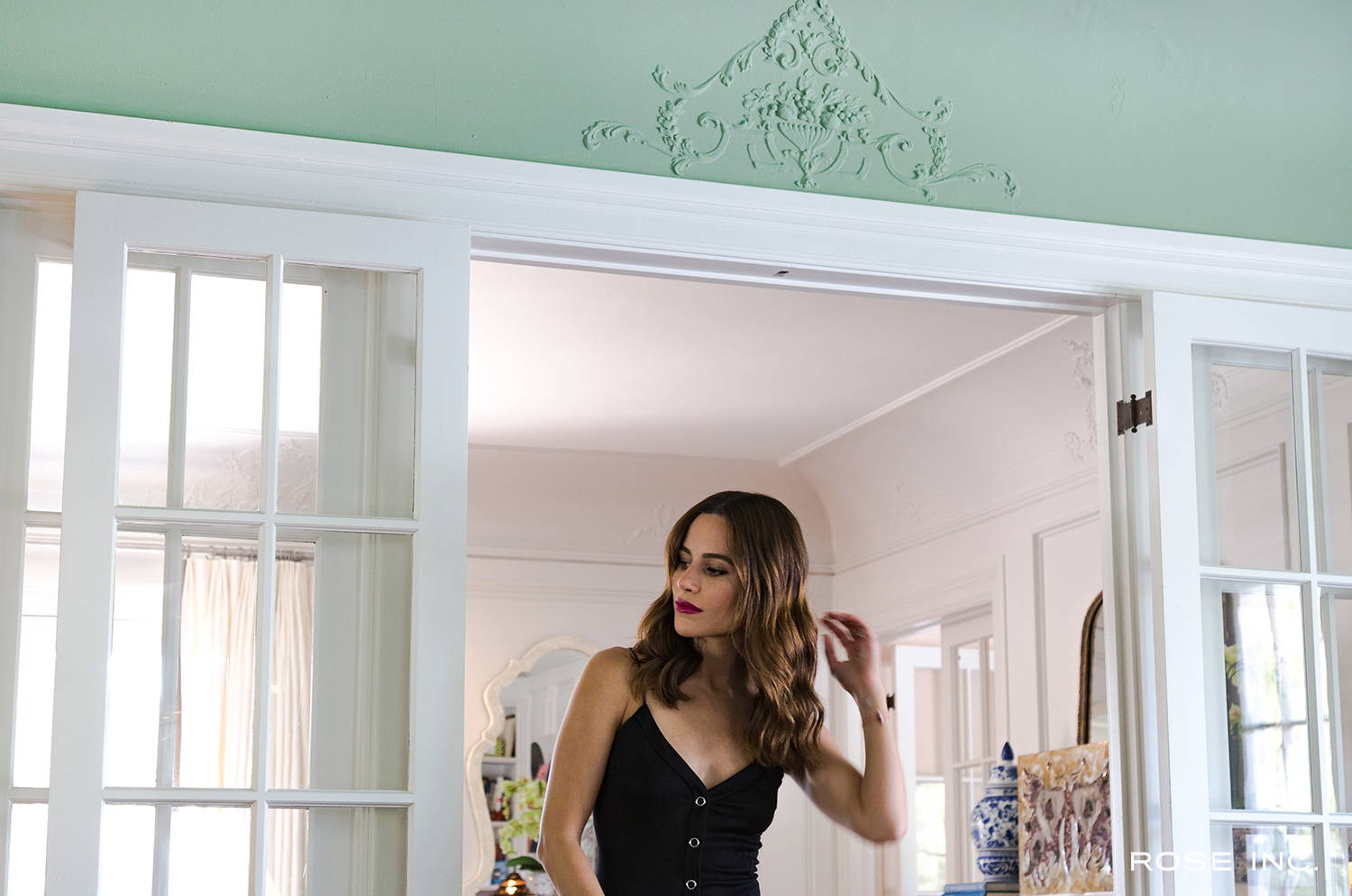 I study people's skin all the time.
RI:
Now that you have expanded your line, what would you say unites all of these products?
SY:
There are certain paths between everything in the collection. It's offering options in a cool and a warm option. We've found most women have some idea of their undertone. When you match your undertone, you have a really easy look. When you oppose your undertone, you have a really vibrant, popping, energetic look.

These two choices make it easy to narrow a decision, and once you've decided, you know exactly why. There's so much empowerment in being able to stand behind your decision clearly as an average makeup user, not a makeup artist, and without that language to work with on a regular basis.

The alternative is, "There are 20 reds here, I have no idea why I'm choosing this, maybe I made a mistake. Did I miss out on the other 19?" Then you're left feeling uncertain.
RI:
It's also getting it down to that idea of essentials. Because yes, 20 different reds can feel overwhelming.
SY:
That's why I put so much work into each color. I have had beauty marketers—men—tell me that women have an average of 25 lipsticks. For example, a nude-lipstick girl would buy 25 nude lipsticks because she's "just a hysterical shopper." These are the powers that put makeup in its place. I thought, "Well, maybe if you didn't disappoint them the first time, then they wouldn't have had to buy the other 24." Someone has to take the time and effort to create a nude color that actually works so that you're not disappointed and rushing to find the next best thing.
RI:
Right. And also, nude is so different depending on who you are.
SY:
Completely.  But typically, there's so much disappointment in the world of nudes. And everything else. If someone's making a color in a vacuum in a laboratory on a white piece of paper without taking into account how it's going to lay on skin, it's not thoughtful, and  it's not going to look thoughtful. It's not going to be exciting once you put it on.
RI:
So when you're creating colors, how many iterations might you go through to get the shades right?
SY:
It took a year of iterations to get the foundation colors down. I could go through ten on just one shade. What ends up happening is there's a ton of shades that just don't ever end up making the last final 10. The shade range goes from very porcelain to blue-black.
RI:
What does your makeup routine look like on any given day?
SY:
I've actually recently started to wear more makeup. It's so fun and I feel so in charge of my life when I put on makeup every day. It's usually just a three-step routine; a tinted face oil, followed by a blush—either a powder or a cream, depending on my mood for the day—and a lipstick. And if I ever do an eyeshadow, I use my fingers only. It's really just a wash of color over the lid to bring contrast to the area. I'm not a fan of the full contour; I'm already three-dimensional.
RI:
What about mascaras and brows?
RI:
What about your skin care? What do your morning and evening routines look like?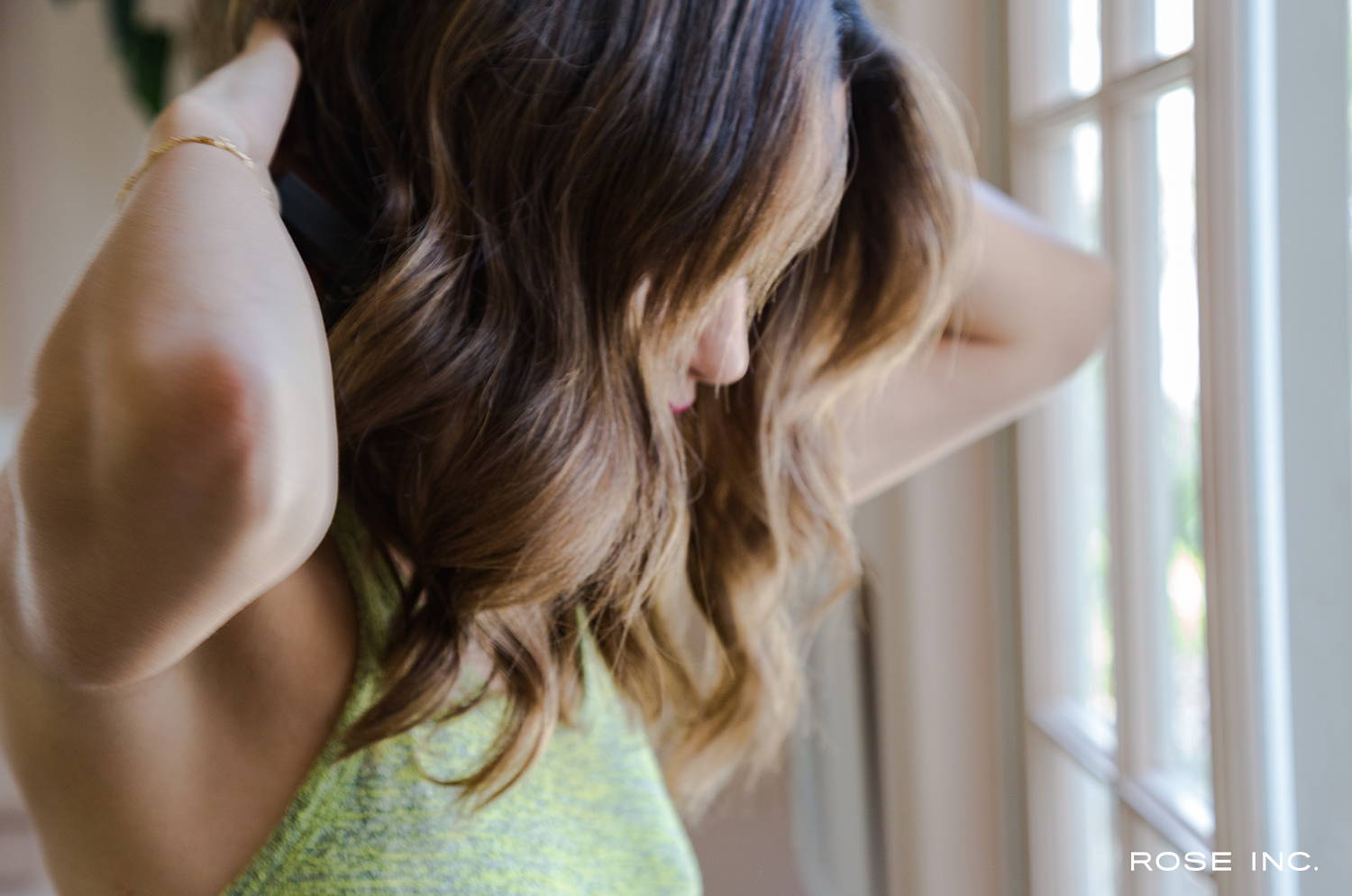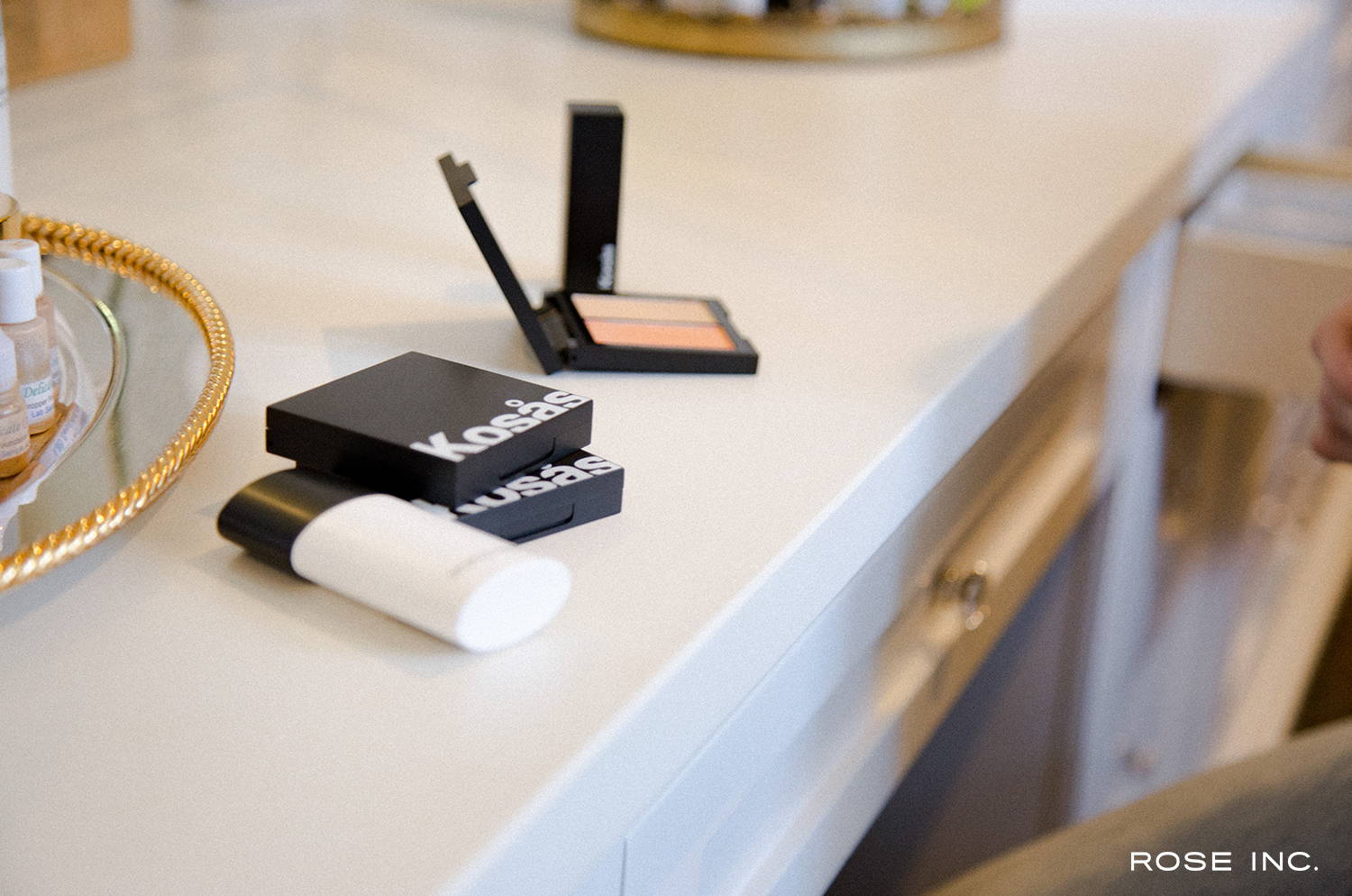 I try to do things to make myself look naturally beautiful.
RI:
Do you have a favorite brand?
RI:
So you're reading what your skin needs.
SY:
Yes, It's an intuitive process. I have all these things at my disposal, and then I choose which one I want. I have to say I'm not a big fan of hyaluronic acid. I feel like it dehydrates my skin. It's not a popular opinion, but peeling has been my experience with hyaluronic.
RI:
Okay. What about your hair? Tell us everything.
SY:
I use R+Co shampoo and conditioner. I'm obsessed with it—I have all of the varieties. And I do Brazilian Blowout for my hair. Is that controversial?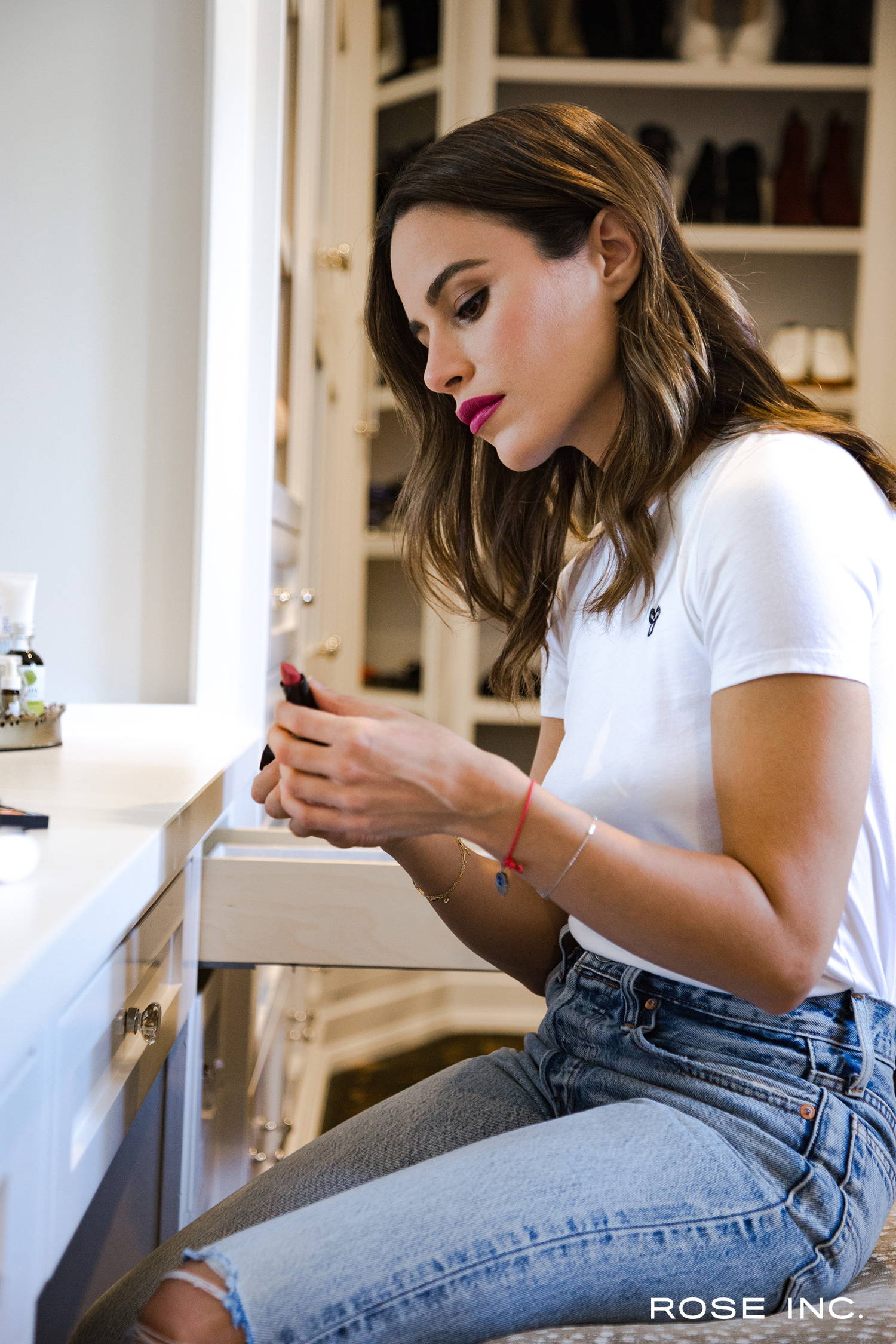 RI:
No one ever made news by playing things safe.
SY:
My beauty philosophy is that I try to do things to make myself look naturally beautiful. But I'm not. I have to do laser hair removal, Brazilian Blowout, Botox, and retinol.
RI:
It takes a lot of work to look like you didn't do anything. So, tell us about Botox.
SY:
Now we're getting real. I squint when I concentrate. That line comes. And then if you don't do something about it, it becomes permanent, and actually cause tissue damage. I'm a huge advocate of keeping things maintained before they've gone too far.  I see a woman named Olga Kud. She has a year-long wait list. You make an appointment with her six months in advance. When you go for your appointment, you book your next one, too, which is in six months. Things start to get a little iffy right before your next appointment.
RI:
There used to be a stigma about injectables. Now people are much more open about talking about it as a part of their beauty regimen.
SY:
So many of the beauty influencers and experts have that work done. We're over here trying to do that by using a contour cream and it's just not possible. Let's all get on the same page first and then we can talk about makeup. It's an unfair standard to think that someone's face is completely symmetrical. That their jaw has that much of a corner and their temples aren't going to be hollow. That's natural. There are fat pads in your face that you lose as you age, especially after you nurse. They just go. So I put it all back.
RI:
Which filler do you use?
SY:
I usually do a combination of Radiesse and Juvéderm Voluma, which is more pillowy. Radiesse is good for putting bones back where they ought to be, and then Voluma puts a nice fat pad over it. Now I'm just giving the world my secrets.
RI:
But that's what people want to know. Do you do any kind of laser treatments or peels?
SY:
I have done Clear and Brilliant. The last time I did a real peel was before my wedding, and I looked incredible. I was like, "Whoa. Who is this person?" I do like to use lactic acid at home.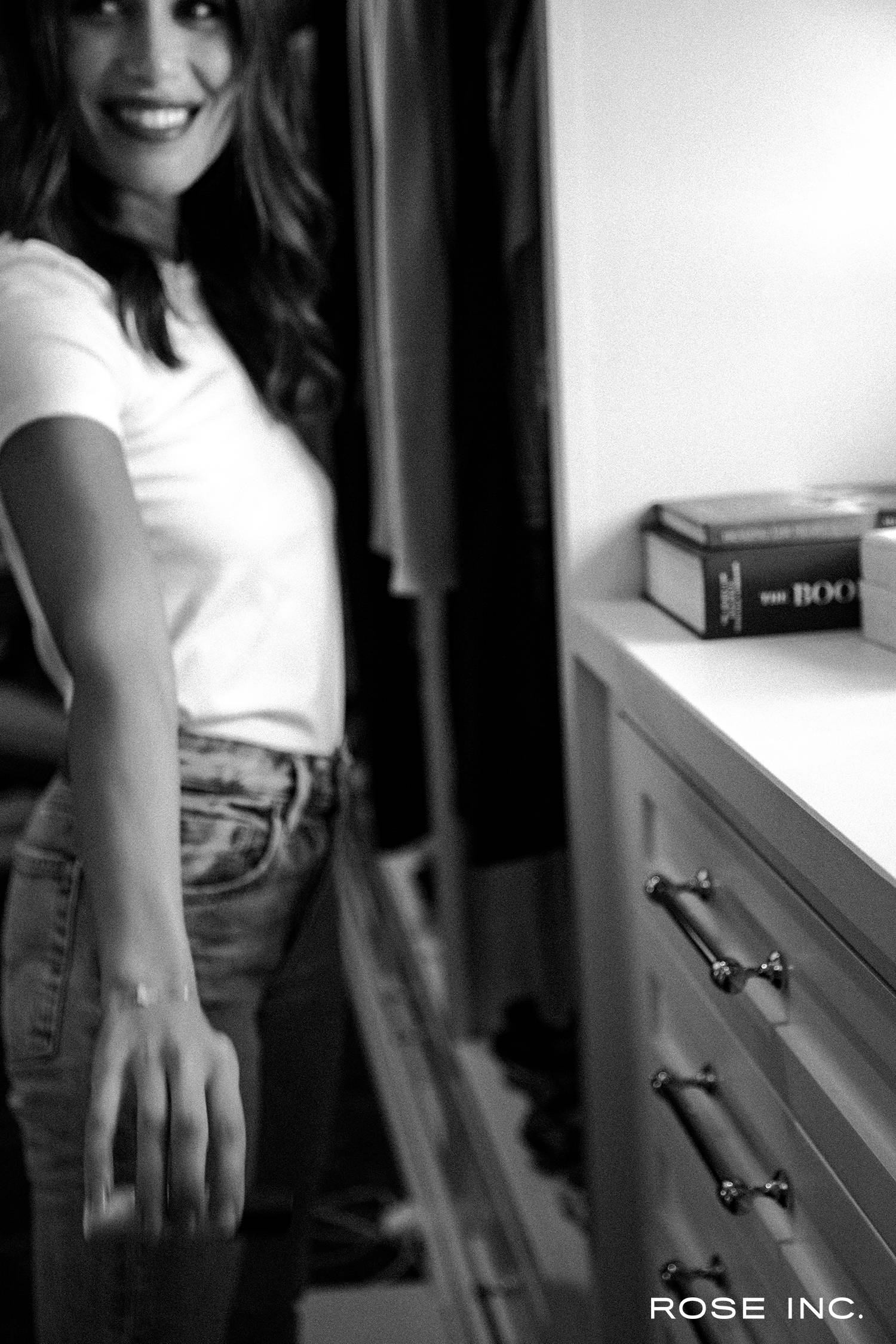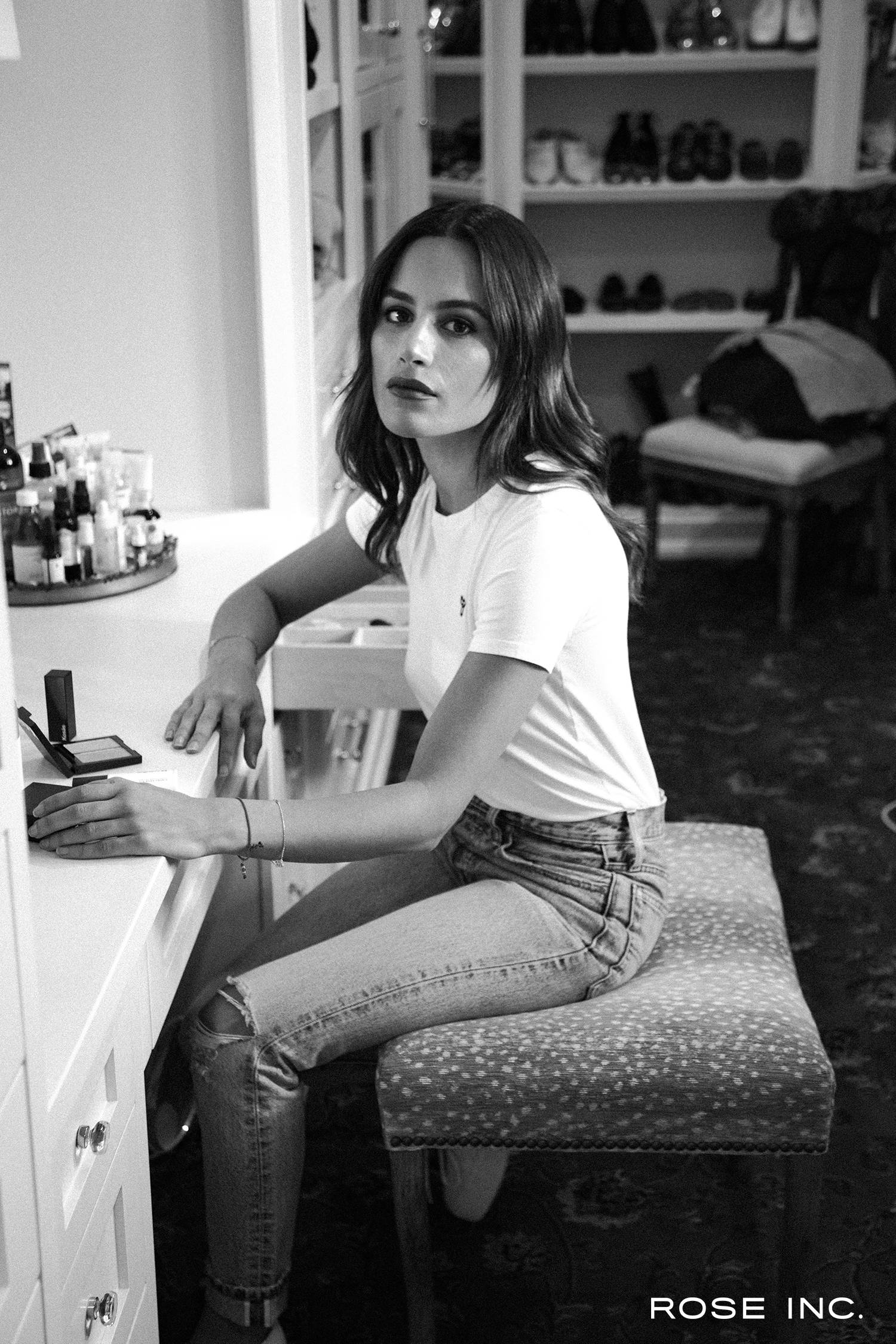 There are so many other parts of the face I haven't touched yet.
RI:
Let's talk fragrance. Are you a perfume girl?
SY:
I am not. I haven't been able to wear perfume since college. I had this college job where I would spray perfume on people in the department store. Once a week I'd go and spray people with perfume for eight hours. Except what would happen is I would get home and I'd have this horrible sore throat. I'd wake up the next day and I wouldn't have it anymore. Over time, it got to the point if there was even test one spray of perfume, I immediately get a sore throat.
RI:
Do you avoid all fragrance?
SY:
I use essential oils. I use them at night before bed. There is one brand of perfume that I like called Dedcool. Its base is essential oils, but it smells like real perfume, not like essential oils. It has a top, middle, and base note, so it has that fragrance complexity, but it's a total natural fragrance.
RI:
Are there any beauty rules that you absolutely break?
SY:
Yes, definitely. I often don't wear mascara, and I don't like black mascara. I prefer like a burgundy mascara, because my eyes are brown, and black and brown clash. I only use YSL. They make good colored mascaras, and great mascara in general. Oh, and I don't use body lotion. At all. I get my nails done once every four months. I don't wear nail polish on my hands—forget that. I put essential oils in my water, and I work out really hard. I like to weight train.
RI:
That's good for longevity.
SY:
I was just always doing only yoga. I decided I needed to weight train. It's like a mental focus thing, too. It's painful and cathartic. I've become just less and less girly as a result of it. I see myself just turning more and more into a guy. It's really funny. And I feel like there's a masculine energy in the brand, too.
RI:
Yeah, it isn't super girly.
SY:
It's not meant to be. I really want to start driving toward that messaging of empowerment through athleticism and energy and physicality.
RI:
What do you think is next for Kosås?
SY:
We've been scrappy for the last two and a half years. Now we're  looking to grow. I've always envisioned that Kosås would be a full-face brand of color cosmetics. I think that we have gained some trust in the world of color–I have heard people talk about the great colors Kosås is known for. There are so many other parts of the face I haven't touched yet. I haven't even reached the eye or the eyebrow.