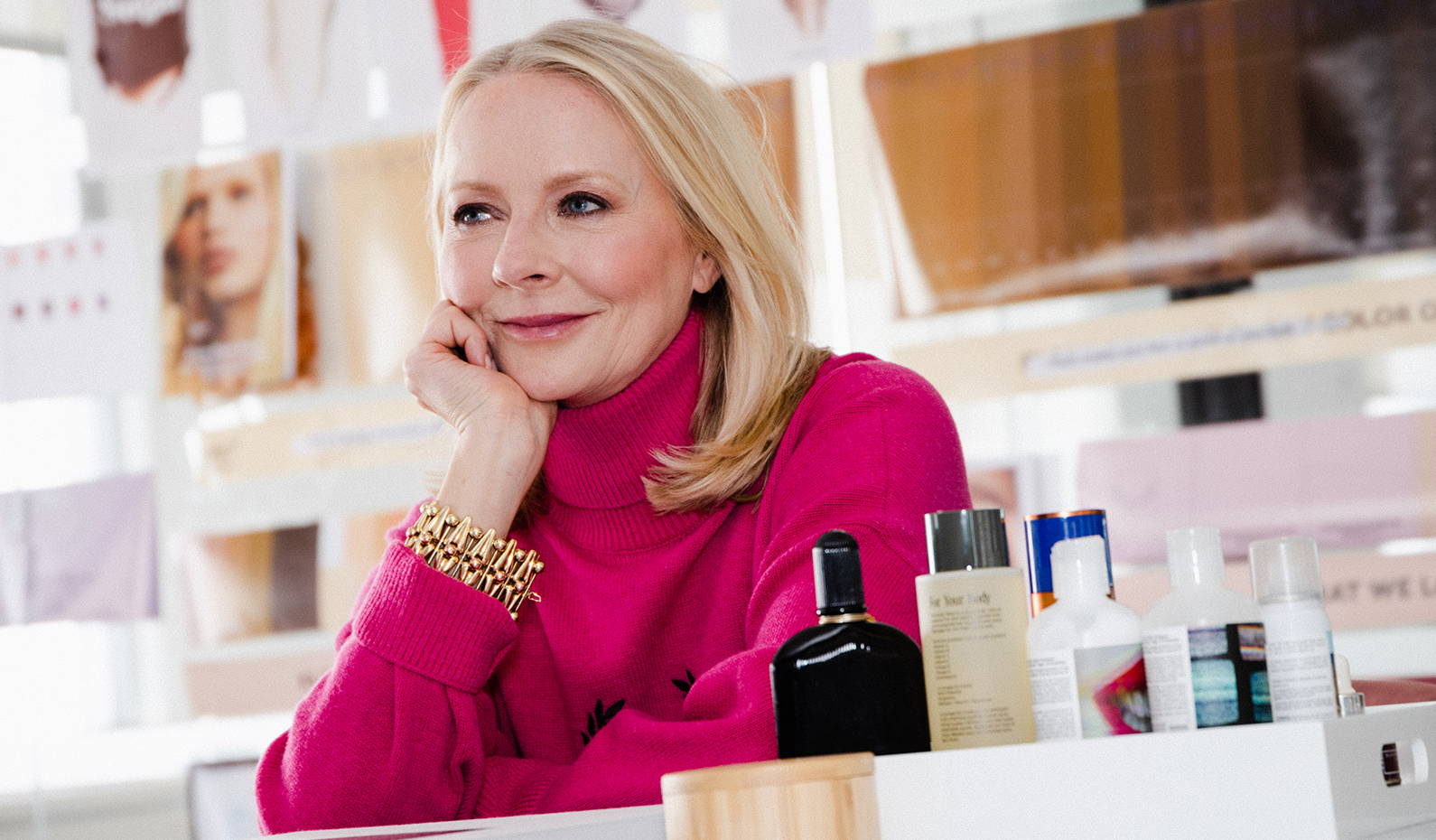 05 / 30
For most people, founding an iconic magazine would be a dream career achievement. Linda Wells, however, is an overachiever. After more than two decades as the editor-in-chief of Allure, she left the publishing industry to take on a new challenge: creating a modern beauty brand, start to finish, in less than a year. The result is Flesh, a collection of makeup essentials made for a wide range of skin tones—and all imbued with Wells' signature intelligence, taste, and wit. Here, the editor turned creative director talks with Rose Inc. about everything from influencers to injectables. And unsurprisingly, an editorial legend gives good interview.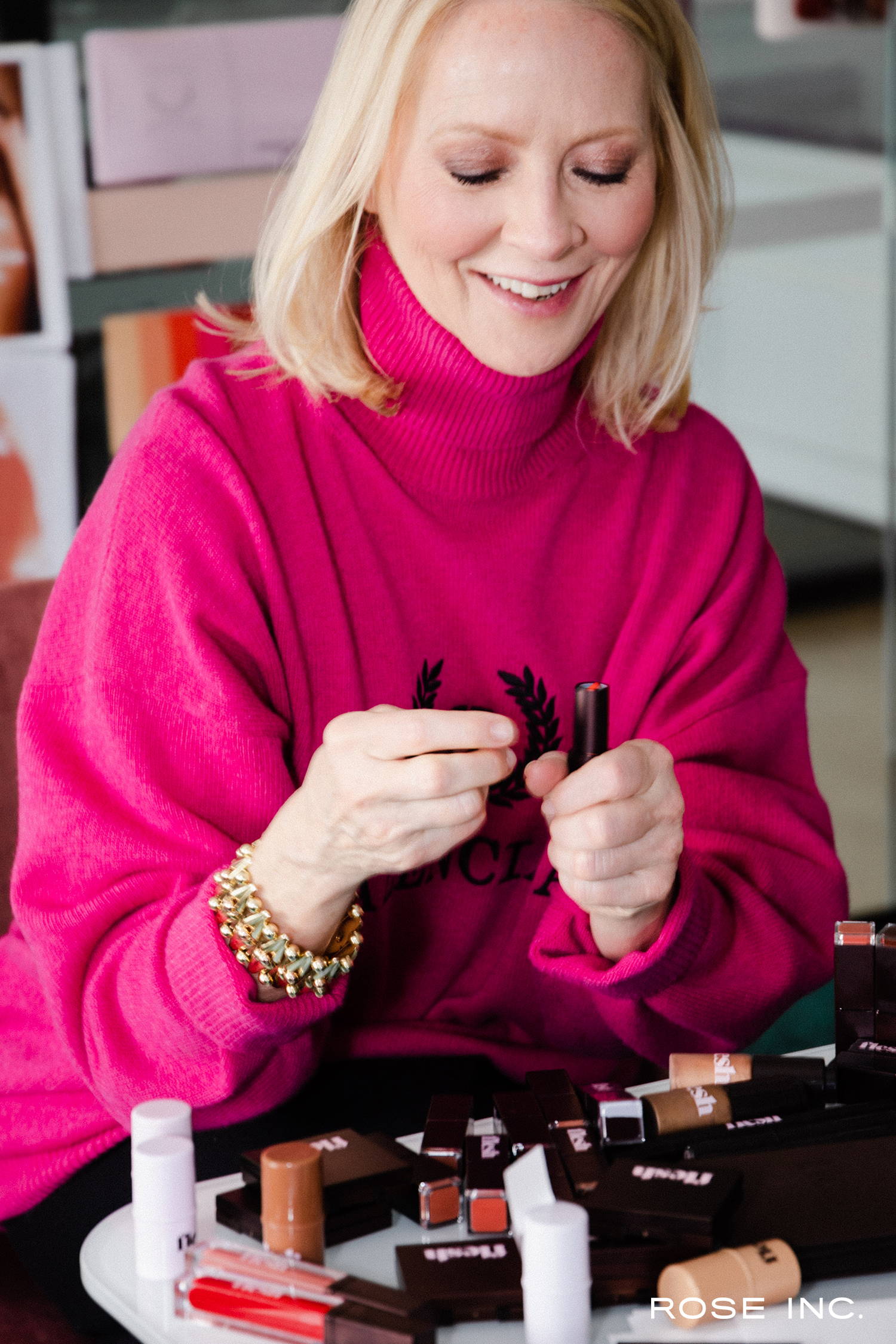 RI:
Early congratulations on Flesh's first anniversary. What have been the biggest successes and challenges so far?
LW:
Our anniversary is in July, so thank you in advance. Looking back, I'm really excited that we were able to create an entirely new brand with 116 skus and launch it in Ulta—all in under a year. The brand, the philosophy, and the products themselves have really connected with people. I'm thrilled that the products turned out as I hoped they would, as sensuous, uncomplicated, and inclusive in shade range and ease of application. We're really grateful for the awards and love they've received. When we launched, a good number of people on social media expressed shock/horror/outrage/amusement at the name of the brand and the product, and I loved that!  I loved it so much that we created a newspaper about their reactions, basically making fun of ourselves. Our social media @fleshbeauty has engaged and entertained people, so that's been fantastic to experience. And we've met with some of our ardent followers in real life, enlisting them in product feedback and ideas along the way.
In the challenges department are some of the same things in the successes: We launched an entirely new brand with 116 skus in under a year. It's a lot of information to communicate, and a lot for consumers to digest. We need to keep focusing and communicating—even when we at Flesh think we've told our story.
RI:
How is developing a brand similar to being an editor? And different?
LW:
I approached the creation of Flesh like an editor: developing the products and the brand identity with the knowledge I acquired in my career. The process required lots of fast decision-making, which reminded me of what it took to start Allure. In both cases, I was hugely lucky to have a killer team, and that we were united in a singular purpose.
I approached the photo and video shoots for Flesh the same way I did at Allure: hire the best team, give them direction, and support them so they can do their best work. And, much like at the beginning of Allure, I wrote a lot of the copy for the display at Ulta, for the website, emails, you name it—making sure it sounded like a human being chatting with other humans rather than a brand shouting its benefits.
In many ways, making a magazine is a lot simpler than making beauty products. With a magazine, the editor has a lot of control over the finished product; what you put in is what comes out. In cosmetics, there's much more complexity, in formulas, in shade creation, in packaging components, in production, in shipping, delivery and sales.
When I was starting Allure, Si Newhouse, the owner of Condé Nast, told me, I think reassuringly (but it could have also been a warning), "If you make a good magazine that readers want, then advertising will follow." It was simple: produce good content and you'll be successful. Creating a relevant beauty brand and great products is just the first step in having a successful brand. Lots of pieces have to fall into place, and it isn't something that happens without a lot of attention and energy.
Beauty gives our lives poetry, art, dreams, desire.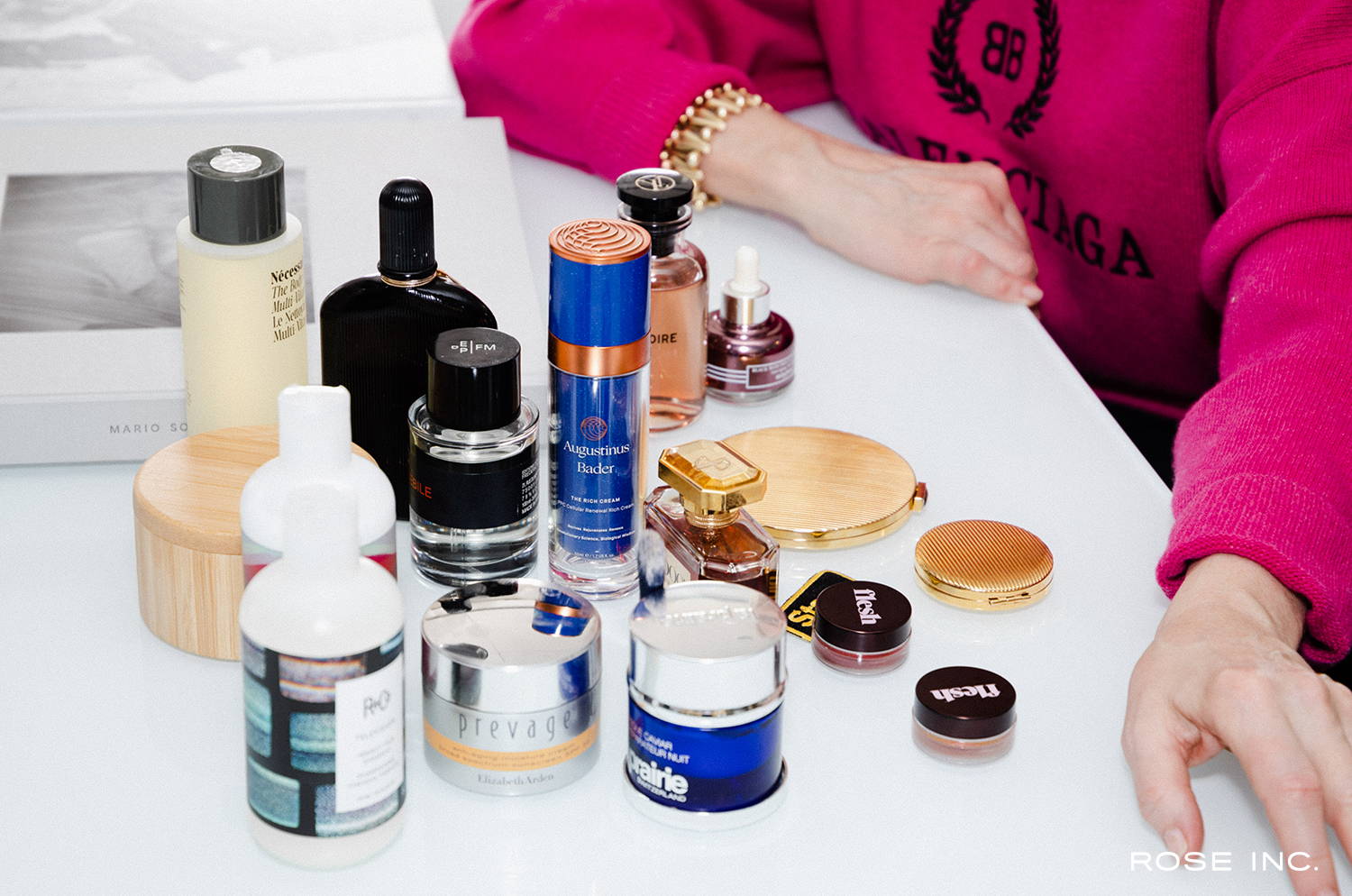 RI:
The way we talk about beauty is a lot different than it was 20 years ago—or even five years ago. What about the conversation energizes you? Does anything concern you?
LW:
Almost everything about the changes in beauty in the last five years energizes me. It's a much richer subject, more inclusive in every way, more provocative, more exciting. The rise of beauty influencers has given greater humanity and variety to beauty, and that's exciting.
There are a couple of things that concern me, though. There seems to be a rush on social media to criticize, and it can sometimes come across as capricious and even malicious. Mean-spirited.
We need to respect the science with fair and balanced reporting. I'm also seeing some cruelty on social media where people are quick to judge and accuse. I want this industry to be better than that.
When I was the food editor of the New York Times Magazine, a great chef—André Soltner of Lutèce—invited me for lunch to discuss food criticism. He said a food critic could destroy a chef and a restaurant, entire livelihoods and dreams.  It really made me consider criticism with more care.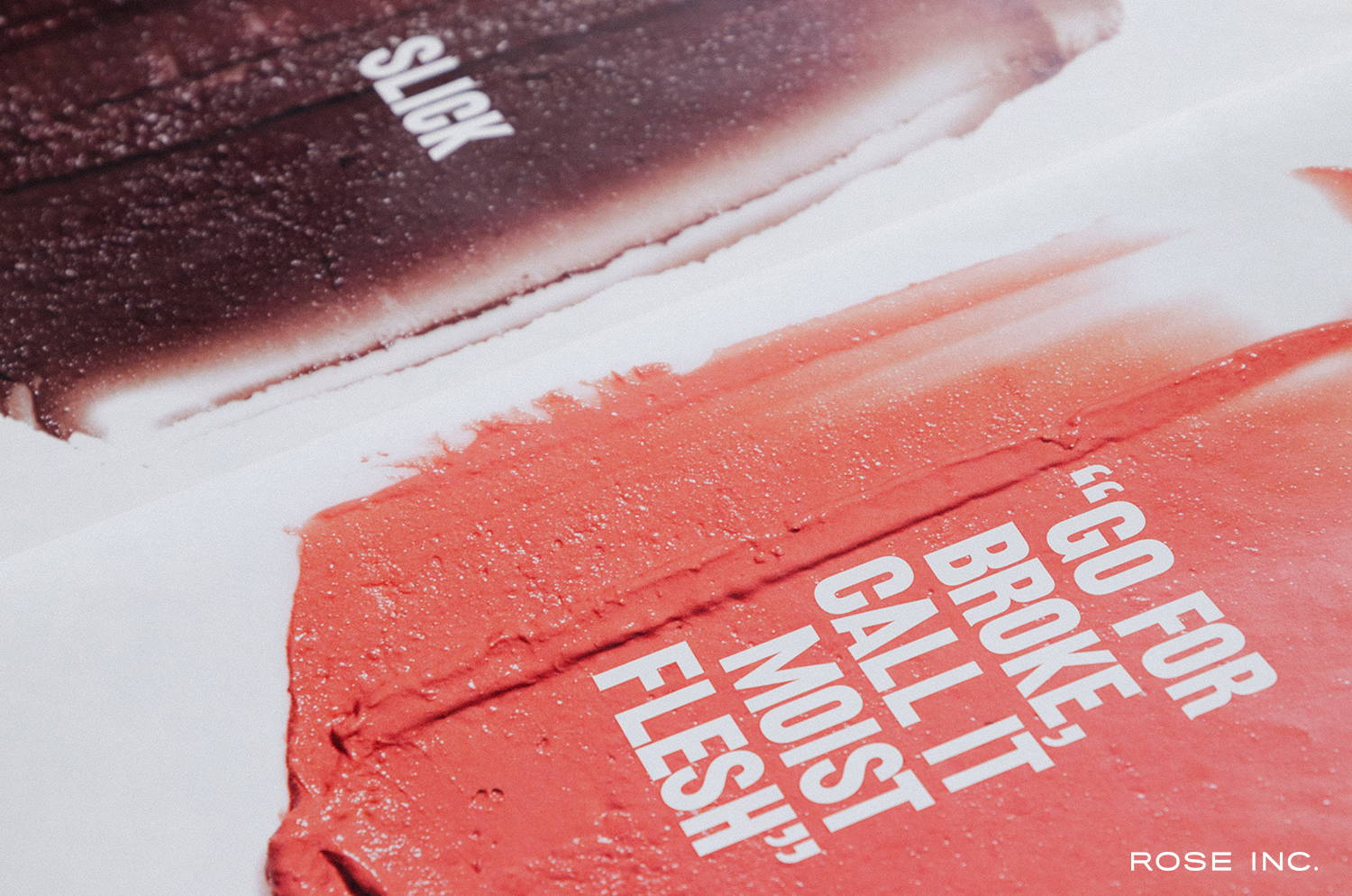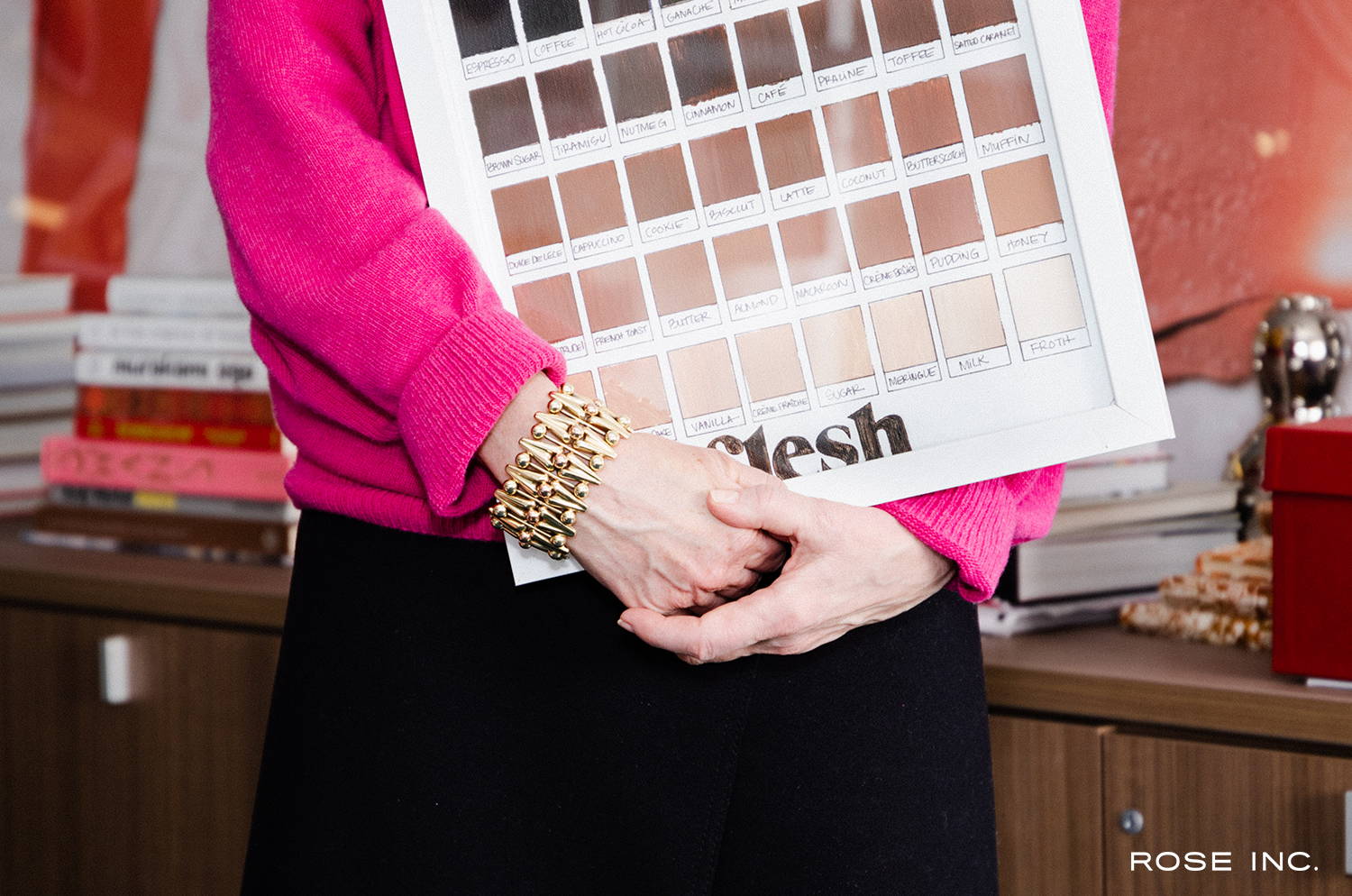 RI:
And there's so much judgement and "cancel culture" online. How can we make room for fair criticism, but also have empathy?
LW:
Part of it has to do with the speed with which we move. It's easy to give fast judgment when you're tearing through your Instagram feed. And I think that time makes you more empathetic. Pausing makes you more empathetic. Not leaping to judgment makes you more empathetic. Certainly, social media doesn't encourage slowness. It encourages speed.
So my thought is just to pause. Take a deep breath and not fire back at something immediately. It's interesting: I think the rise of podcasts is encouraging empathy. There's a lot of talking through things. The way that we're all listening to podcasts, hearing the different points of view—I see podcasting as a very empathic medium. I feel good about that.
RI:
Through Allure, you helped define some of the iconic looks of the '90s. Now that the '90s revival is in full swing, are we forgetting anything?
LW:
I love seeing what ends up being revered after a period of time. We all look back on the era when we were early teenagers, and that's the moment that we revere and bring back. First we think it's the tackiest thing ever and then 20 years pass and it becomes cool again. But it is amazing to me that the things that people are picking up are the things that were also the most immediately hated—like mom jeans. I love seeing the way things are revived. I was just in a spinning class yesterday and they played Deee-Lite's "Groove is in the Heart." And I thought, "That's really fun. I love hearing that again." So I'm not against any of it.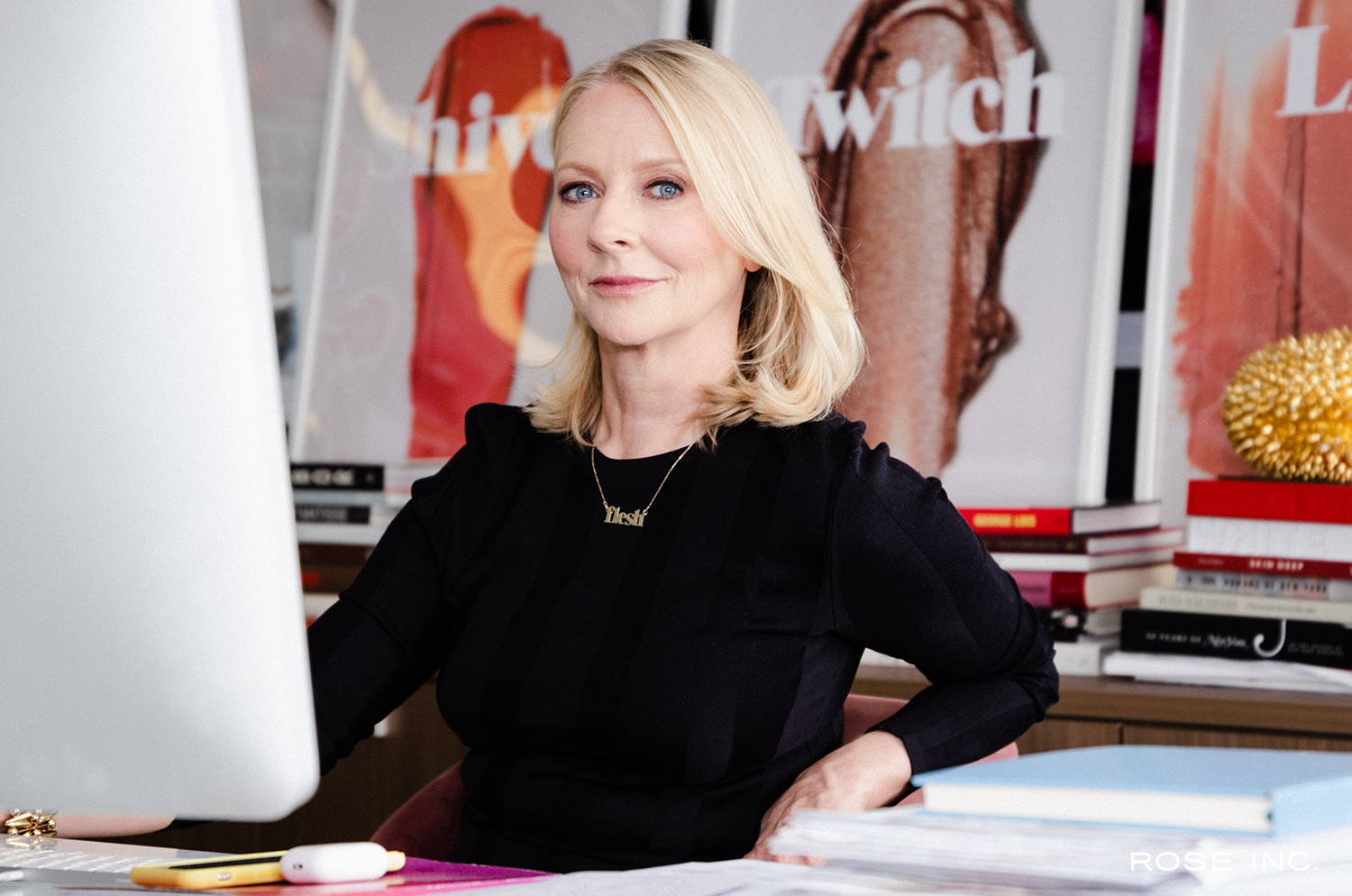 RI:
Let's talk skin. Which skin-care treatments really work, in our view?
LW:
The word "work" is so subjective, and so dependent on claims and expectations. A "lifting" facial, for example, isn't really going to lift sagging skin. But if a facial makes you more relaxed and moisturized, then it will make you look better. You might hold yourself differently afterward. So in that way, it works.
Sunscreens are the skin-care treatment that works the best, but I know people find that a bit boring. Brushing your teeth, sleeping, taking a shower—they're also boring but you still have to do them.
Antioxidant skin-care products work to protect skin cells from environmental damage, so I use them every day. But it's really difficult for a consumer to know the power of the antioxidant in any given product. Some active ingredients—vitamin C, for one—start to degrade as soon as they're exposed to oxygen and sunlight. Once you crack the seal on a bottle or jar, use the product religiously until it's empty. You can't leave it on the shelf and dabble in it every once in a while and expect it to be potent.
Injectables definitely work—Botox and line fillers do their job and do it well. And one of the great things about them is that they're temporary, so if you overdo it, the results eventually go away. Lasers work slightly differently depending on the laser and the patient. Mild ones have mild results. I once signed up for laser hair removal when it was first FDA-approved. As the laser flashed over my legs, I thought, "This doesn't hurt a bit; why does everyone complain so much?" Well, the reason it didn't hurt was because the laser didn't work on the combination of pale hair and pale skin like mine.
The most important thing for any medical treatment is to do the work to find the best doctor, and then to trust their judgment.
It's always wise to err on the side of doing too little than too much.
I'll never apologize for caring about what i do, even if that means caring too much.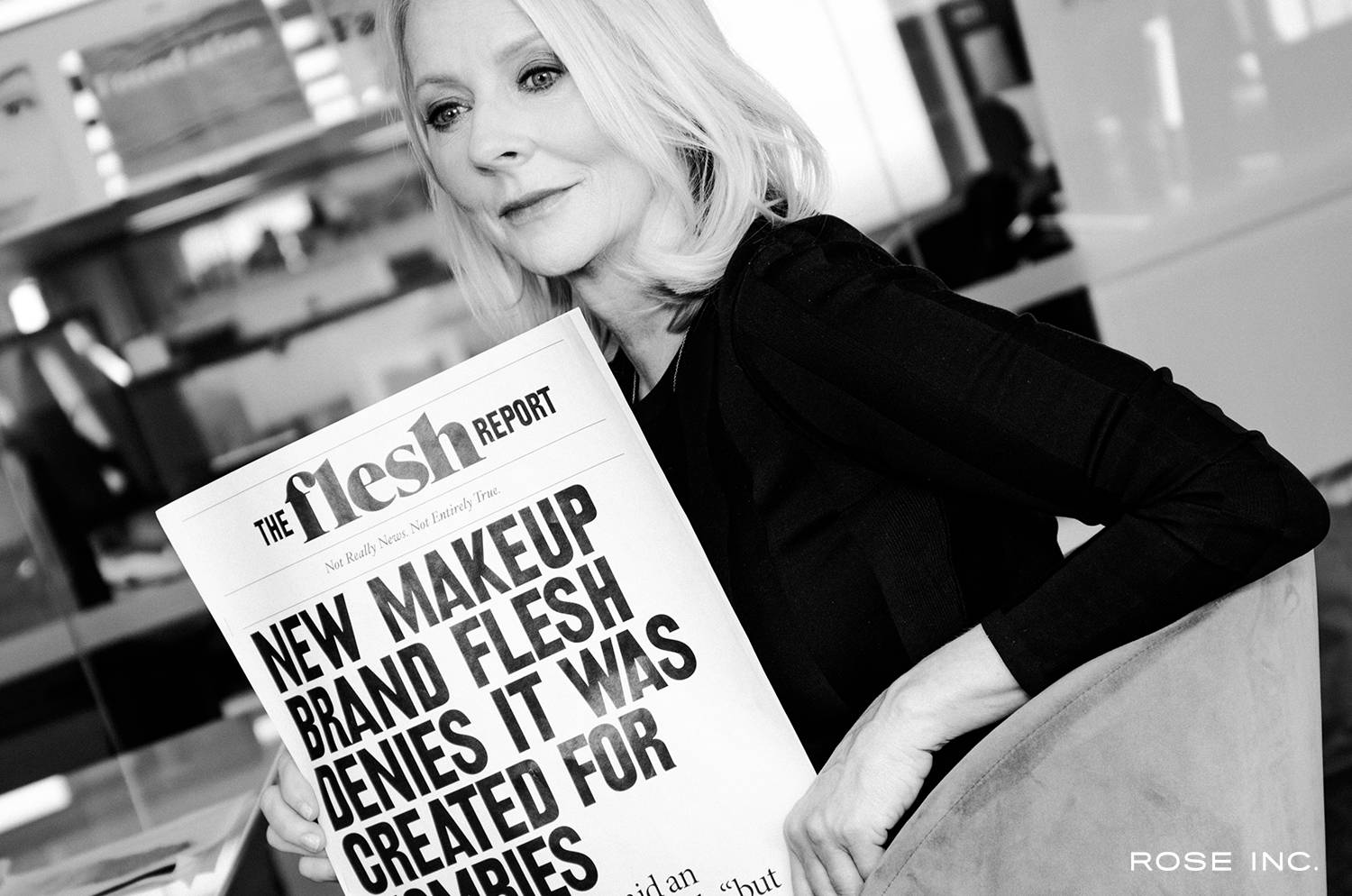 RI:
Are there any beauty treatments you would never try—or you regret having tried?
LW:
I've tried a lot of things, and I don't regret any of them because the worst thing that happened was they didn't work. And even that is okay with me because I can chalk it up to research.
I've never gotten eyelash extensions, and I've been tempted. They look so good in pictures, but I find they can look fake and a little over the top at the office. I haven't gotten microplaning and I'd like to.
I'm not judgmental about plastic surgery, because the desire is so personal. Good plastic surgery has the power to change a person's life, and that's commendable. As long as people do their homework and follow the doctor's orders to the letter, then I say, do whatever makes you happy.
RI:
You've tested thousands upon thousands of beauty products. Which ones have your longtime loyalty?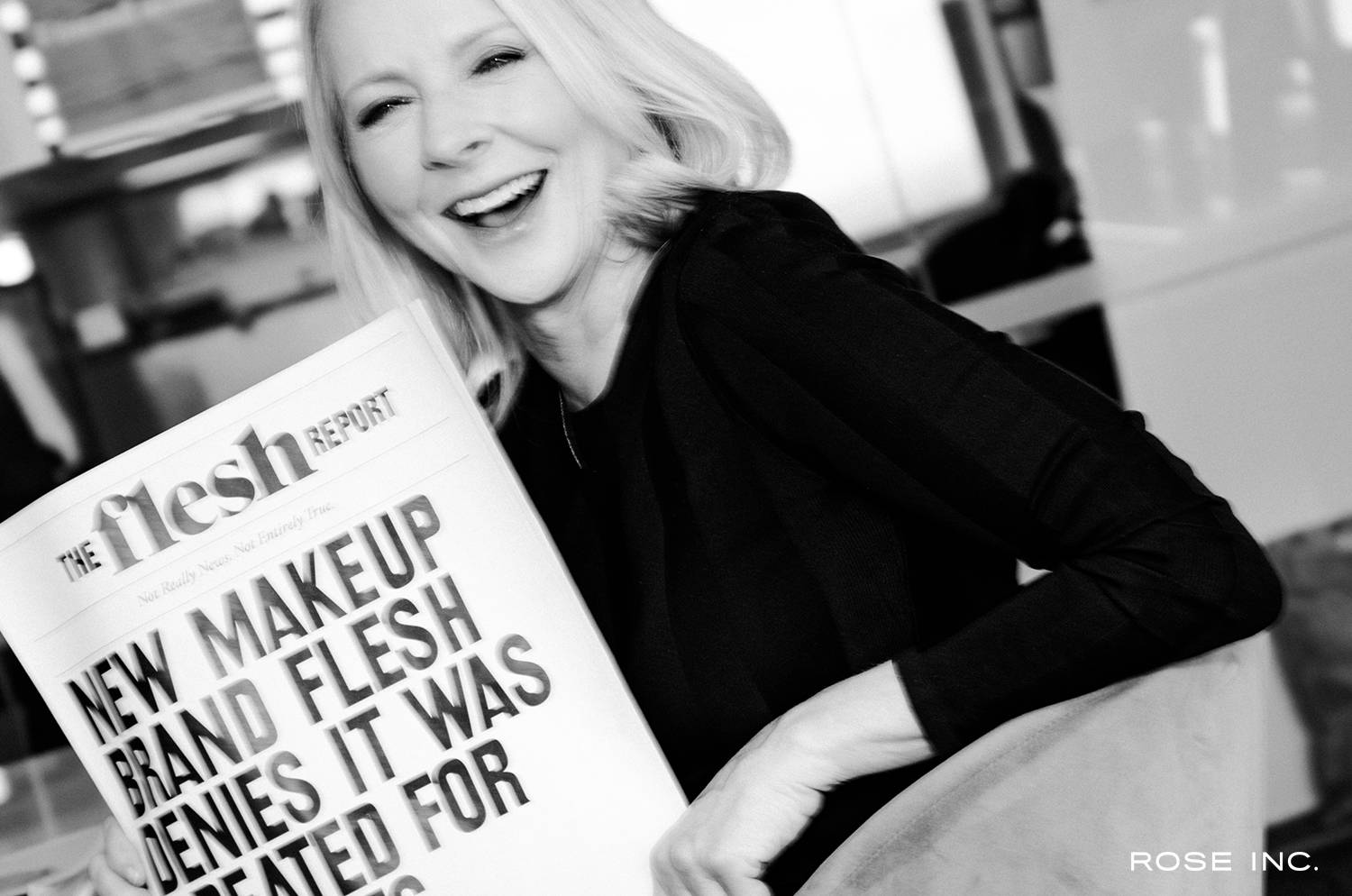 RI:
And what about some newer favorites?
LW:
So many to add. I think I need a full Volume 2, Confessions of a Beauty Founder—because that's an entirely different subject with so many confessions of its own.
RI:
When do you feel ready to conquer the world?
LW:
When I walk out of an early-morning SoulCycle class, showered and energized, I'm ready for anything.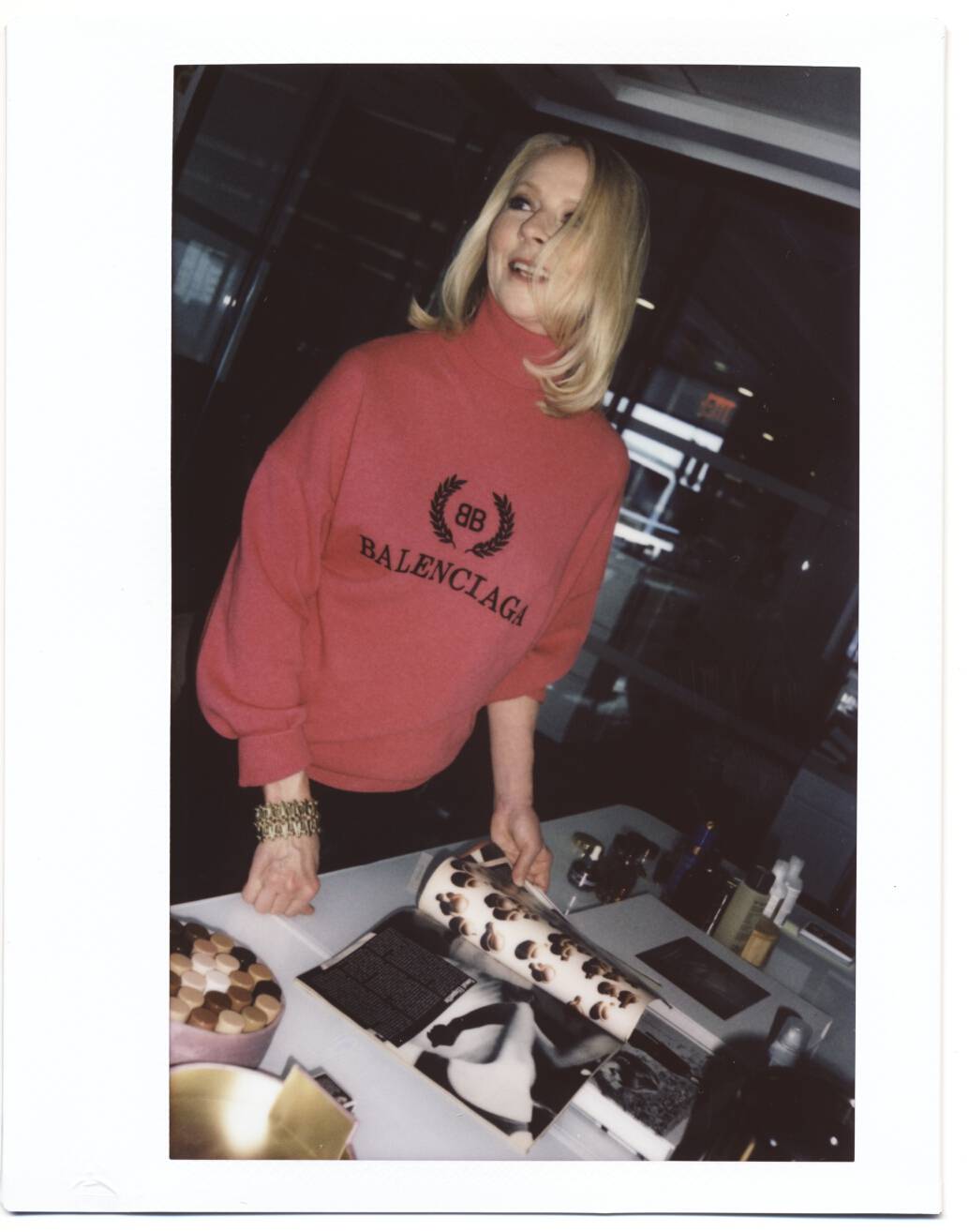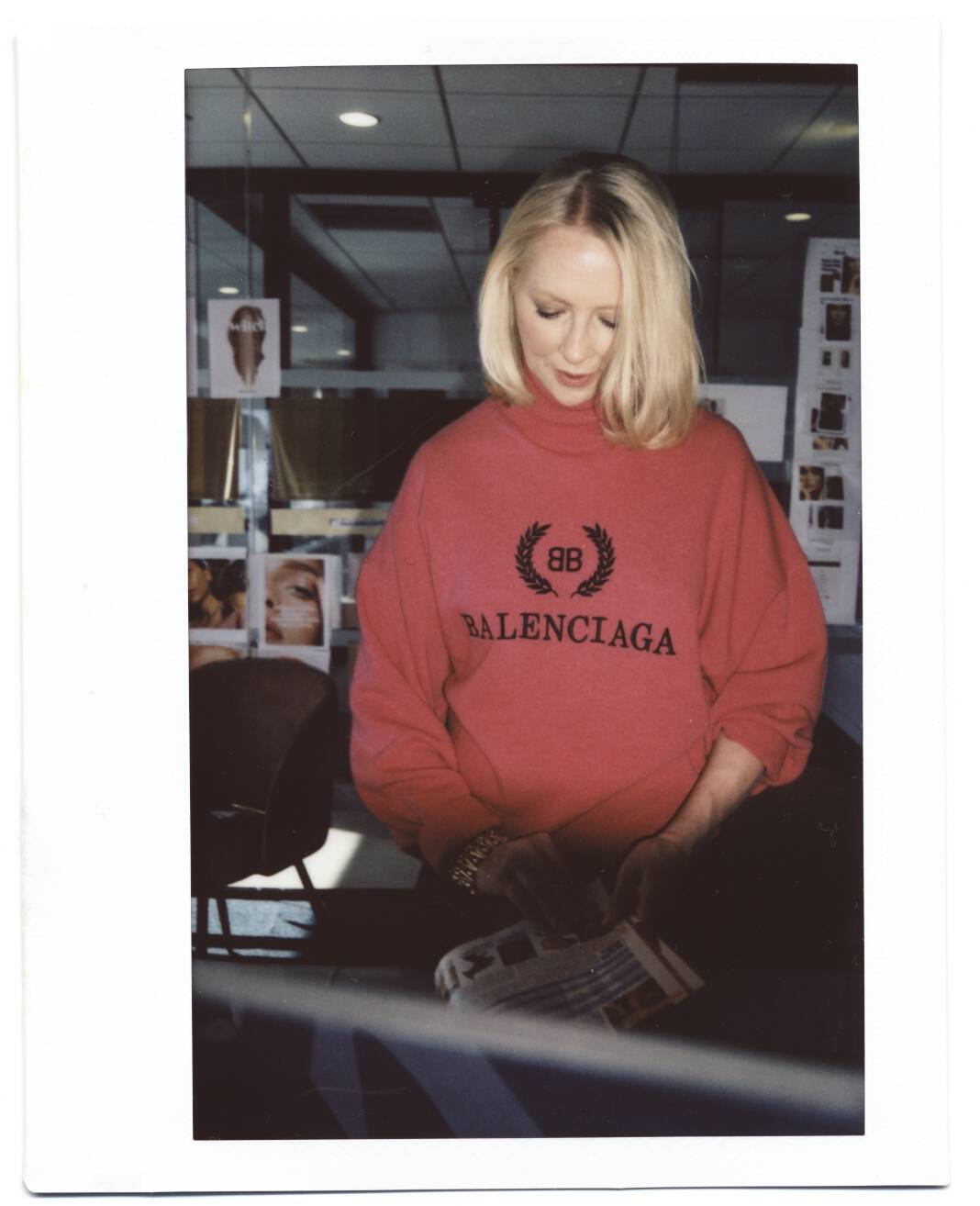 RI:
What will you never apologize for?
LW:
I'll never apologize for caring about what I do, even if that means caring too much—if there is such a thing. In school, I once was kicked out of an English class because I was so passionate about James Joyce's Portrait of the Artist as a Young Man that, apparently, I was being a little obnoxious. Apparently. If I care about what I'm doing, I cannot do it halfway. The other weekend, I messed up the recipe for a chocolate cake, and so I went out the store for more eggs and chocolate to make it again, immediately. I need to care and I need to get things right.
RI:
To end on a somewhat philisophical note: why does beauty matter?
LW:
Beauty gives our lives poetry, art, dreams, desire. It is a deeply human impulse. And I truly believe that the pursuit of beauty can compel people to be more beautiful in profound, more enriching ways. It can foster kindness, compassion for yourself and others. Beauty is so much more than skin deep.
Photographed by Ford. Interview conducted, condensed, and edited by Annie Tomlin.