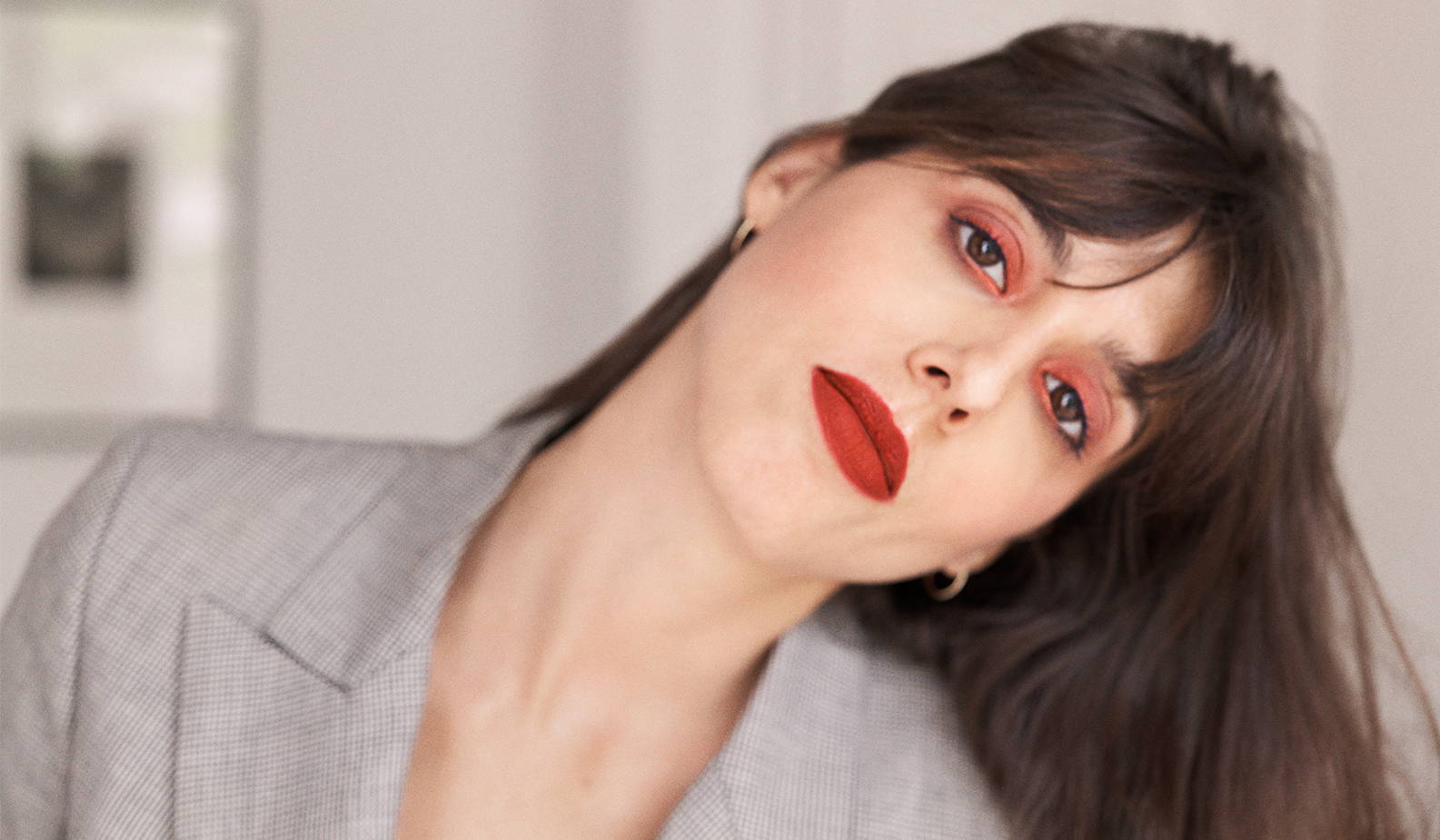 07 / 09
AIR TUTORIALS
Artist in Residency: Violette's Parisian Take On Pink
Red lipstick doesn't look good on me. Liquid liner doesn't flatter my eyes. I love dewy skin on other people, but I could never pull off highlighter. Whether we acknowledge them or not, we all have internal monologues that are so ingrained, they've turned temporary hesitations into self-fulfilling creative limitations. Even esteemed French makeup artist Violette—who splits her time between celebrity and editorial artistry, her own YouTube channel, and a role as Global Beauty Director for Estée Lauder—spent a decade of her career believing that she shouldn't wear a product she applied on models almost every day.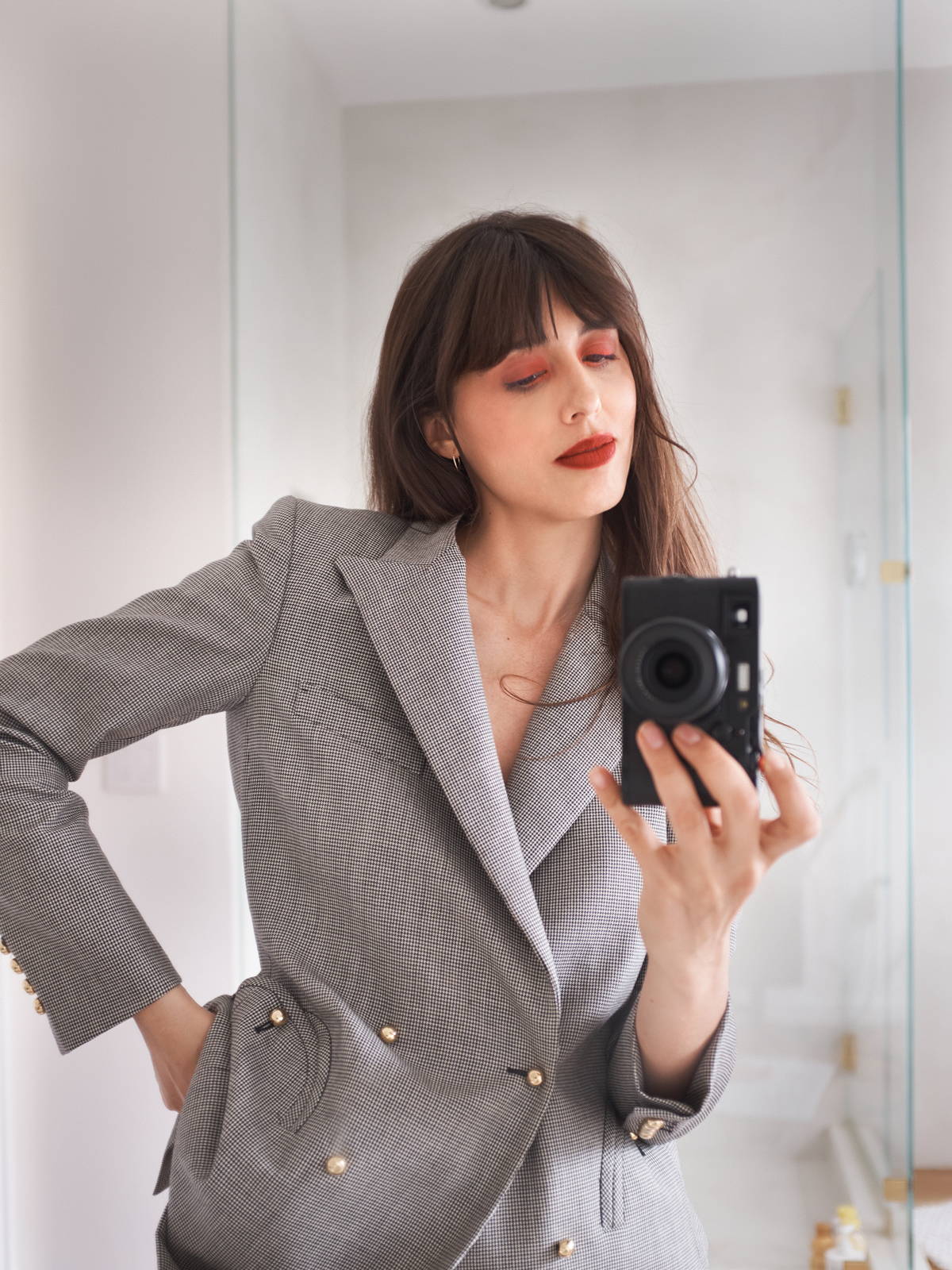 "It's kind of crazy, but for 10 years I never put eyeliner on myself," she says. "I was convinced that it didn't work for my eye shape and would look terrible." Six years ago, while bored on set, a colleague asked to do Violette's makeup for fun. "She wasn't even a makeup artist but she put eyeliner on me and I was like, 'Wait, that actually suits me'," she explains. Hindsight is 20/20: "Most of us are stuck in our techniques," she says.
It's this realization that inspired the prolific content creator and artist to step even further outside her comfort zone by creating four bespoke, daring looks. Photographed on her own from isolation in her New York City home, Violette's goal is to inspire others to find short windows of respite from daily life to play with the forgotten shades, textures, and formulas in our own makeup collections.
"You'll be surprised to find new looks that you never dared to wear that actually look really good," says the École du Louvre-educated artist. For these reasons and more, Rose Inc. is delighted to feature Violette as this month's Artist in Residency.
Her Residency Inspiration:
Although monochromatic makeup is quite classic, it was the look that pushed Violette out of her comfort zone the most. "I always pick eyes or lips—I never ever do both on myself," she says. "My culture is all about balance, but it's made me such a French cliché. For once, I wanted to try both and see if I could still recognize myself in the mirror."
To temper the dramatic use of color, she exercised restraint elsewhere. "The key is to not have any false lashes, eyeliner, or contouring," she says. "And avoid any heavy face makeup."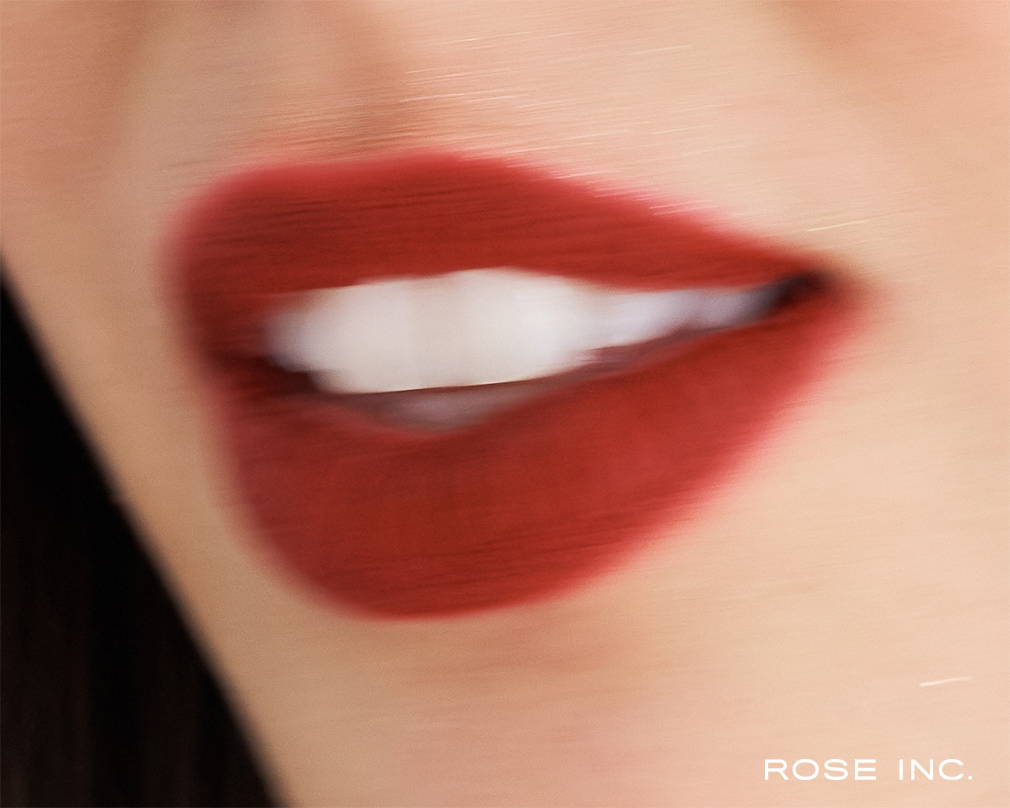 Nuances of different reds and pinks are beautiful
Behind This Look:
Starting with clean, moisturized skin, Violette applied concealer under her eyes but opted not to use foundation or highlighter to ensure the skin reads as fresh, not over done. "You can see a few freckles on my nose, which is fine," she says. "By keeping your skin bare you don't look like you're wearing as much makeup." Instead, she dusted a little bronzer under her cheekbones, on her forehead, and anywhere the sun would naturally hit to warm up her complexion, then swirled Estée Lauder's Pure Color Envy Sculpting Blush in Rebel Rose onto the apples of her cheeks.
Each color you chose should coordinate, but more importantly, suit the part of the face it's designed to amplify. "Nuances of different reds and pinks are beautiful," Violette says. "You want to make sure you have a bit of diversity to suit your face, but it's key to find a color mood and stay in it."