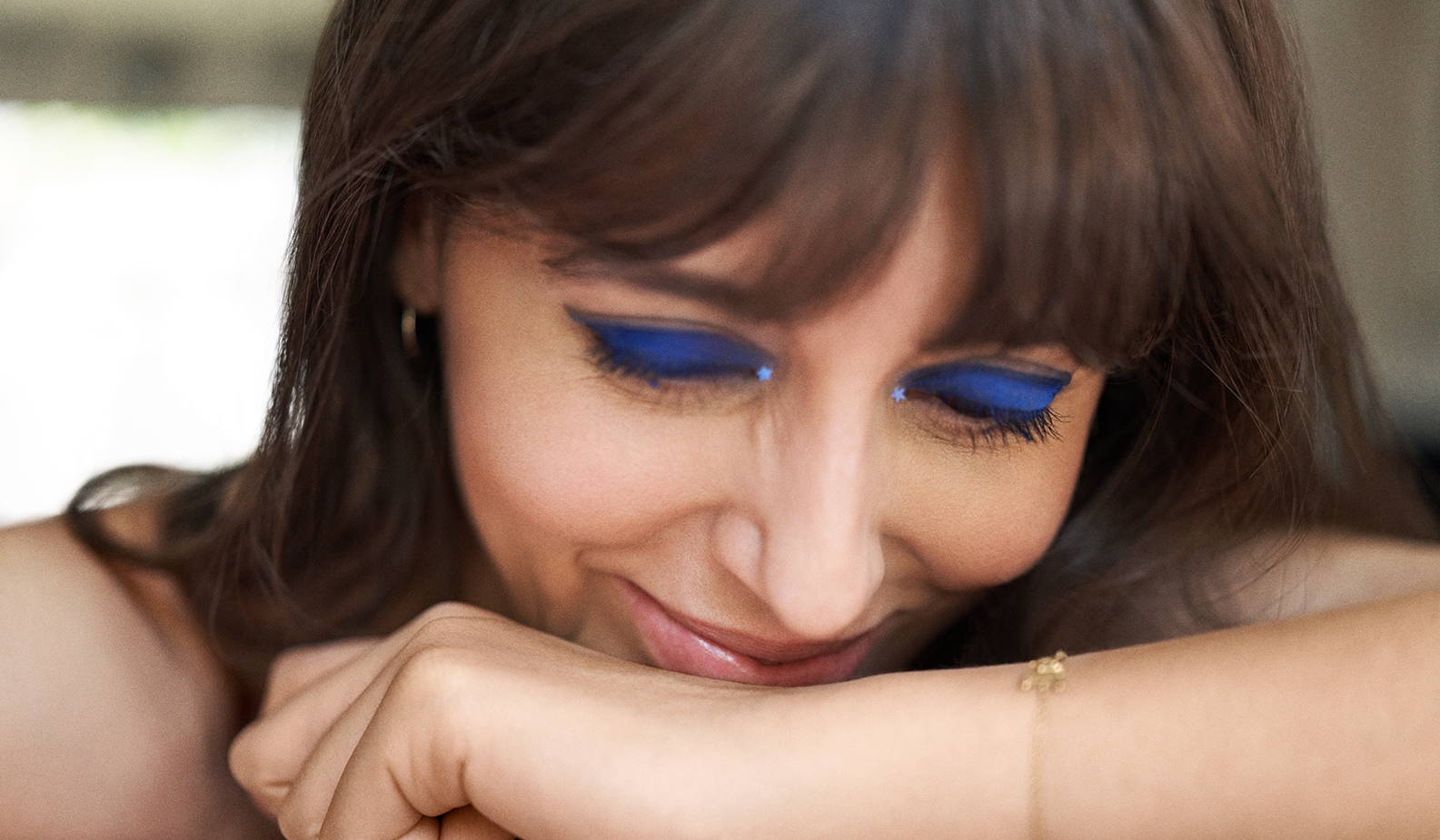 07 / 16
AIR TUTORIALS
Artist in Residency: Violette's Nouveau Réalisme-Inspired Eye
Red lipstick doesn't look good on me. Liquid liner doesn't flatter my eyes. I love dewy skin on other people, but I could never pull off highlighter. Whether we acknowledge them or not, we all have internal monologues that are so ingrained, they've turned temporary hesitations into self-fulfilling creative limitations. Even esteemed French makeup artist Violette—who splits her time between celebrity and editorial artistry, her own YouTube channel, and a role as Global Beauty Director for Estée Lauder—spent a decade of her career believing that she shouldn't wear eyeliner.
"I was convinced that it didn't work for my eye shape and would look terrible," she says. Of course, she later realized it was all in her head: "Most of us are stuck in our techniques." It's this experience that inspired the prolific content creator and artist to step outside her comfort zone again to create four bespoke, daring looks. Independently photographed from her home in New York City, Violette's goal is to inspire others to experiment with the forgotten shades, textures, and formulas in our collections. For these reasons and more, Rose Inc. is delighted to feature Violette as this month's Artist in Residency.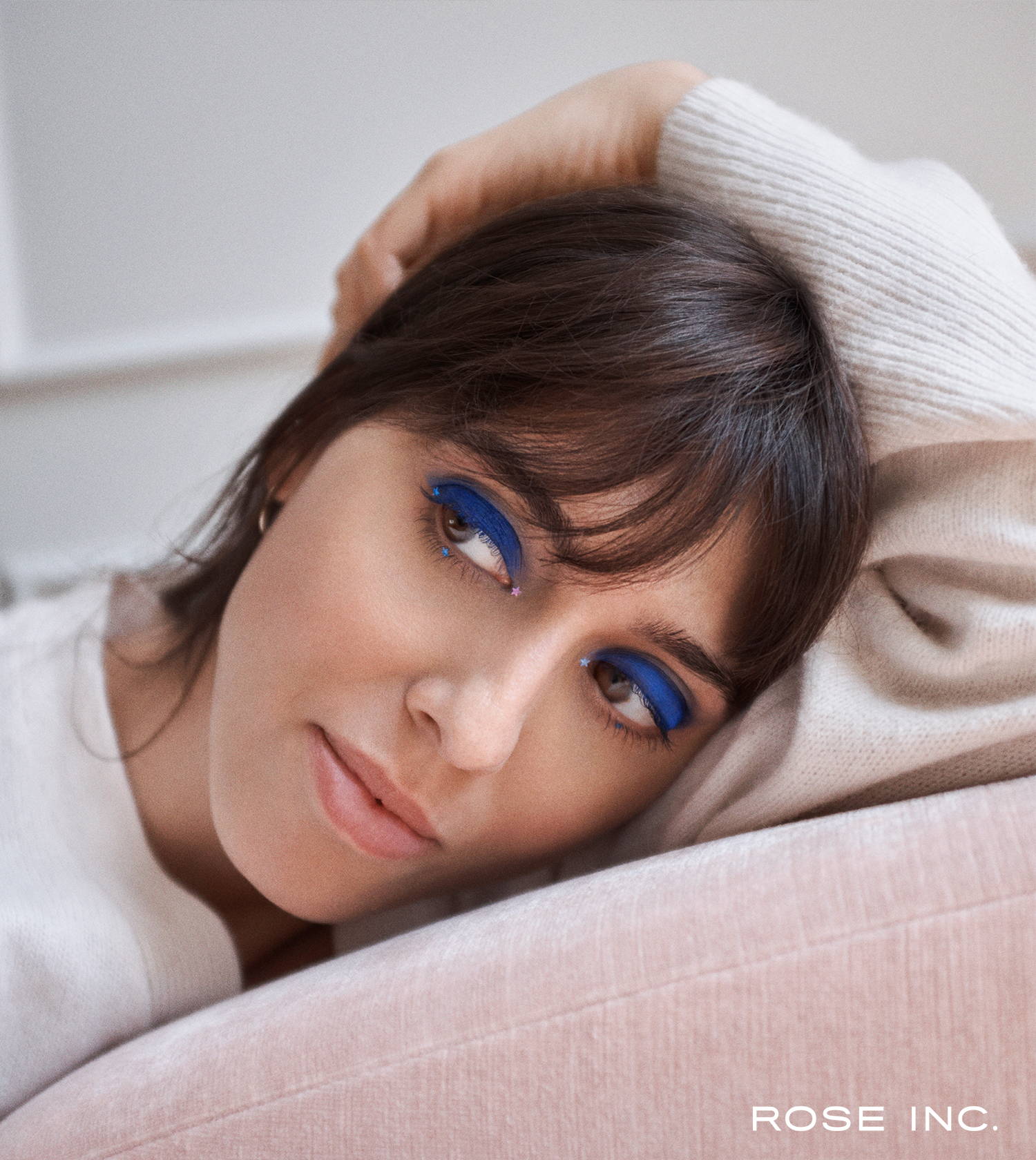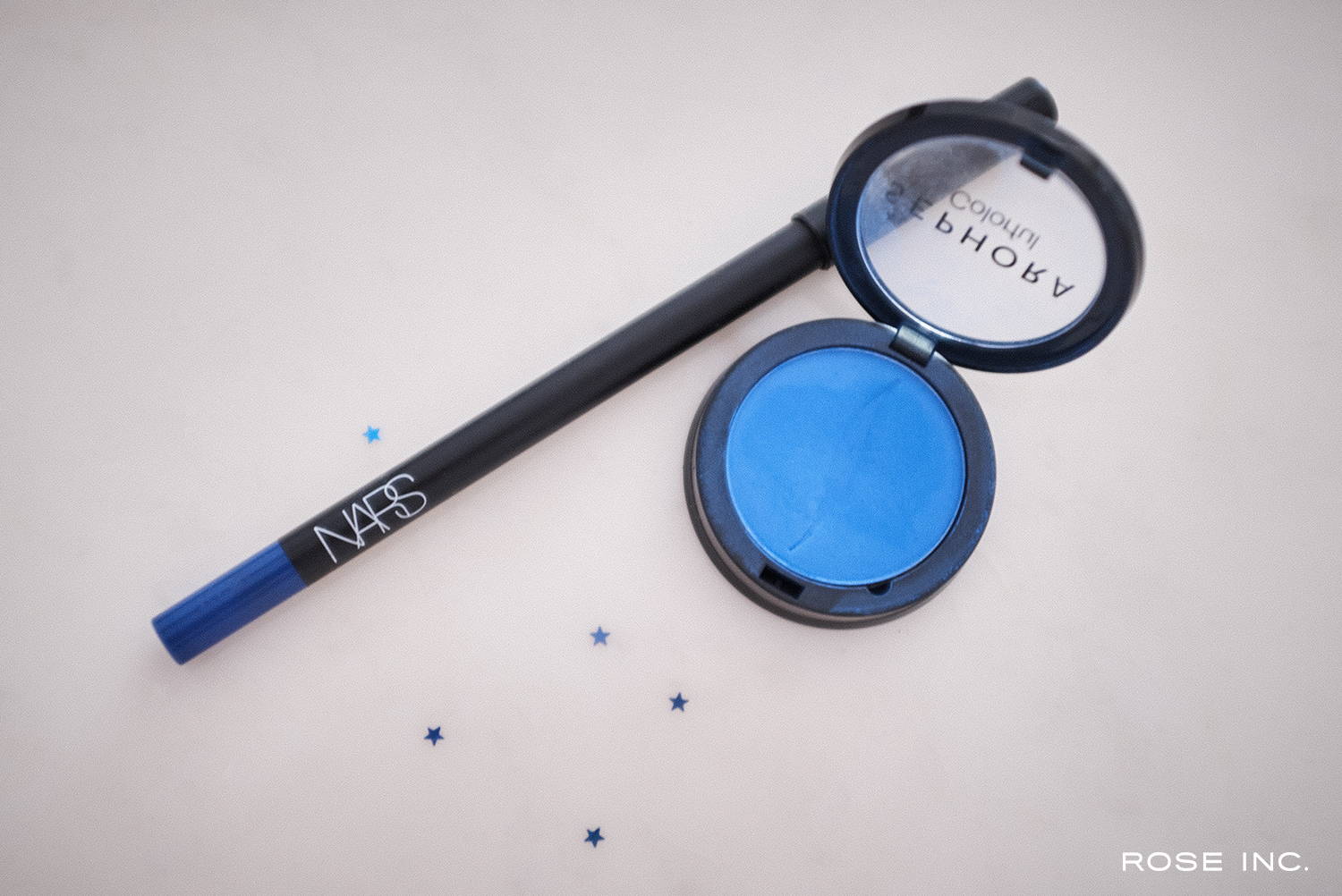 Her Residency Inspiration:
"I wear Yves Klein blue all the time, that's not getting me out of my comfort zone," Violette says about the classic shade first mixed by the late French nouveau réalisme artist. "I've always wanted to add stars but I wondered, 'Will it be too much? Will I look like a clown?'" Using her residence to experiment, she selected small, blue glitter stars and implemented a less is more approach. "I call this seductive makeup, meaning it's present, but you have to chase it to understand what it is," she says. The result is a subtle take on a drama: A subtly-adorned, smoky eye rendered in a classic Parisian shade.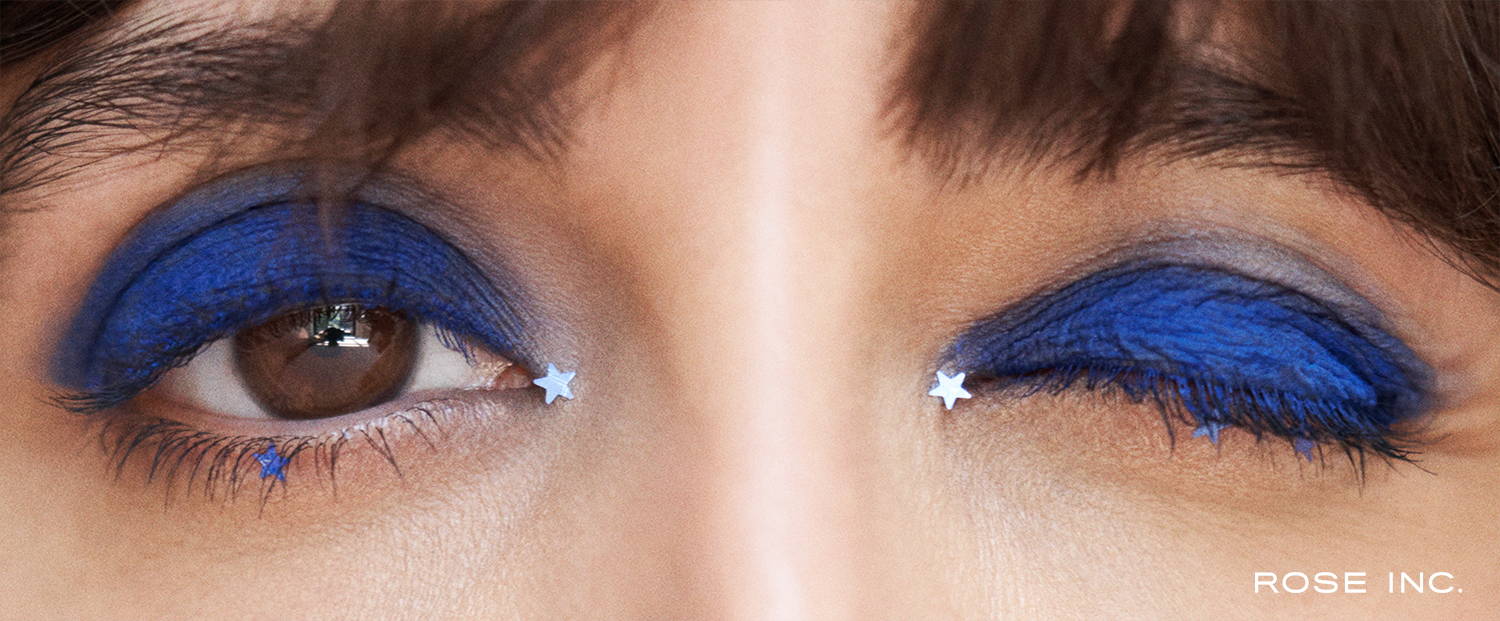 I wear Yves Klein blue all the time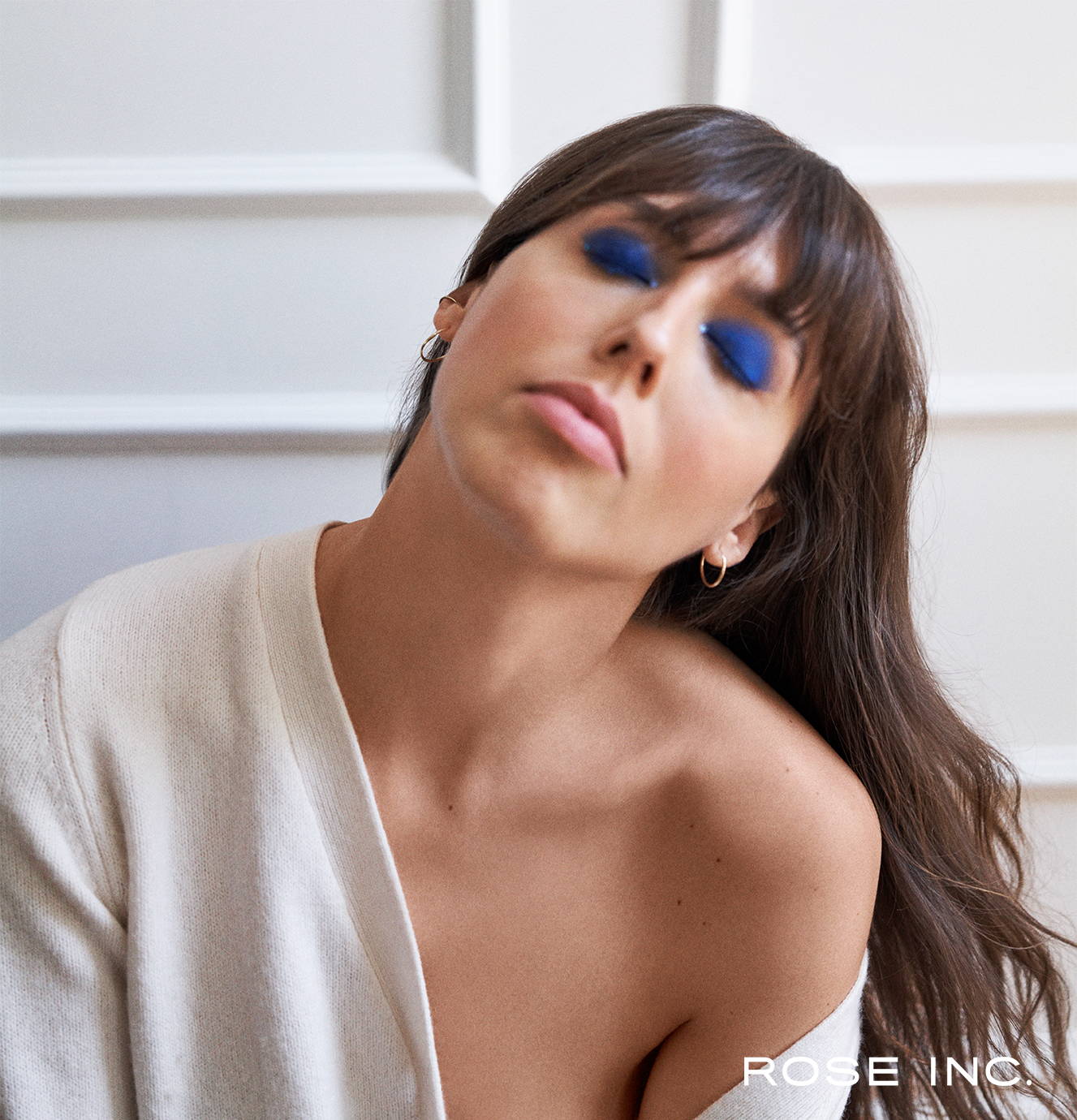 Behind This Look:
Like the other looks in her residency, it's key to keep the skin fresh to provide balance: Concealer where needed and light, peachy cheek color courtesy of Estée Lauder Pure Color Envy Sculpting Blush in Rebel Rose.
"The blue shadow is simple, but you need an eye base," Volette says, noting that primer or concealer will work equally well when buffed over the entire lid. "Grab a ton of shadow with your finger and pat it over your lid, then go in with a fluffy brush to soften the edges. You want to remove the sharp line." Violette opted for a shadow matte single from Sephora Collection (now out of stock), but you can get a similar result with NARS Pure Pops Single Eyeshadow in Outremer.
Using NARS High-Pigment Longwear Eyeliner in Ocean Drive, she intensified the color along her top lashline then reached for Ben Nye Glitter Glue. "I just grabbed the star, dropped it in the glue, then put it where I wanted it to be," she says. "It's very easy." Placement should be strategic: The inner corner of the eye and the center of the bottom lashes, which allows the stars to reflect light without being overpowering. "I prefer loose stars so you can reuse them," she says. A coat of Marc Jacobs Velvet Noir Major Volume Mascara and a hydrating lip balm finished the look.