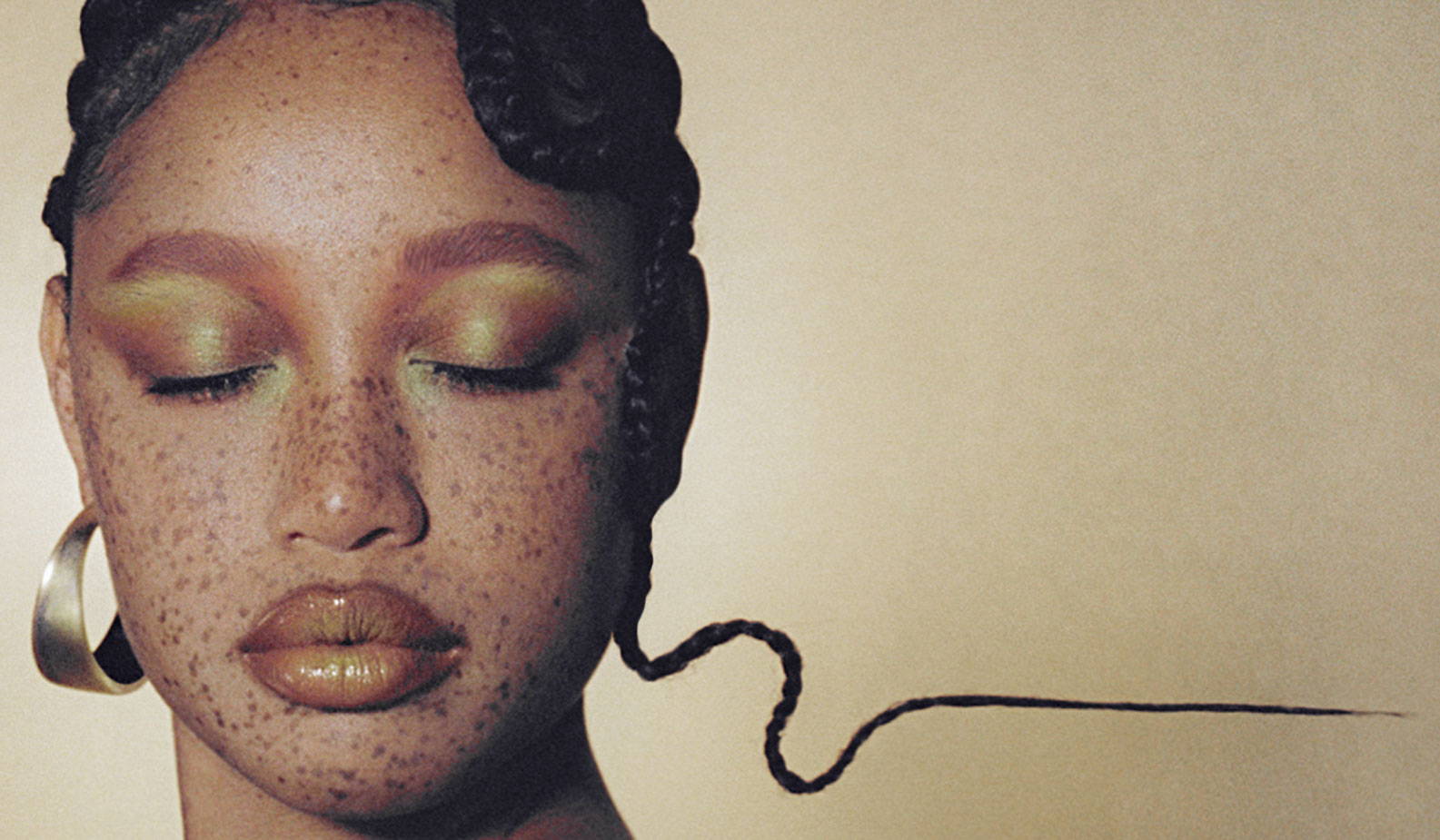 09 / 18
AIR TUTORIALS
Artist in Residency: Raoúl Alejandre's Sheer & Sultry Play On Color
Welcome to Artist in Residency, our series that brings the industry's most innovative makeup artists to Rose Inc. for a month of creativity and inspiration. Each week, you'll discover an original look—and the story behind it—created by an artist we love.
Raoúl Alejandre isn't interested in staying in his lane. Makeup? That's his specialty. Photography? He shoots on digital and film. Hair, wardrobe styling, and art direction? All in a day's work. But arriving at a place of artistic confidence across disciplines didn't happen overnight.
The Los Angeles native grew up loving fashion—often studying magazines that were misdelivered to his home—then got a job at a cosmetics counter in college to help pay for his textbooks. He became enamored with makeup artistry and soon after moved to New York, won a makeup competition, and found himself having breakfast with iconic artist Pat McGrath as his prize. They immediately bonded over their shared passion for art history and he left inspired to carve out his own path like she had before him.
Still, only when Alejandre moved across the Atlantic three years ago did he make a life-changing professional realization. "It wasn't until I ran away to London did I begin to unlearn everything I was taught," he says. "The British culture inspired me as an artist to forget the idea that you need to focus on just one thing." He's since found his way back home to Los Angeles with a fresh perspective, arresting social media presence, and impressive CV: From editorials in Numéro, Wonderland, and Elle to his latest M.A.C. campaign with Alexa Demie, his work crosses fields and is as striking as it is recognizable. For these reasons and more, Rose Inc. is delighted to feature Alejandre as this month's Artist in Residency as both photographer and makeup artist.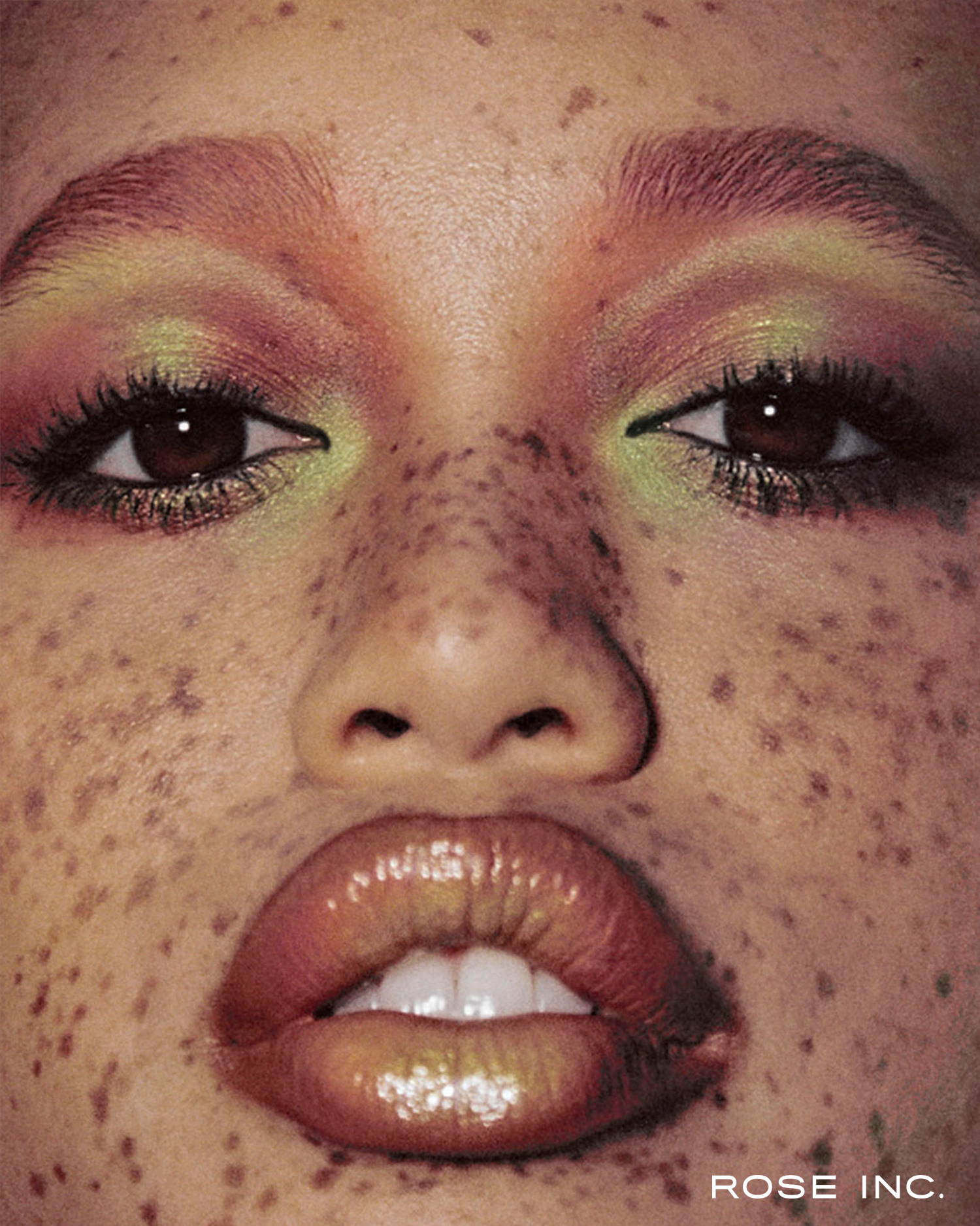 His Residency Inspiration:
Alejandre did something unexpected for the third look of his residency: He called upon a second model in order to demonstrate a stable of new techniques. "Salem's freckles are one of her many strong features, so I thought, 'How can I amplify them and create something bold that doesn't compete?'" he says. To do so, he selected a variety of tones that complemented model Salem Mitchell's complexion, lightened her brows for softness, and tied it all together with subtle pops of holographic color. "You should amplify what makes you unique, but you're not limited to just that," he says. The final makeup, paired with an artsy protective hairstyle by Yuichi Ishida, is as unique as the artists that created it.
Behind This Look:
Alejandre favors Kosas Tinted Face Oil when working on models with freckles because it's sheer, dewy, and leaves a skin-like finish. "It's perfect when you want a little coverage and glow without covering your complexion," he says. "I even use it on myself." Once evenly distributed over Mitchell's face, he went back in with Revlon ColorStay Concealer just where she needed coverage. "I love this formula because you don't have to set it," he adds. Limiting powder was key for this look to maintain the freshness of the skin, so Alejandre used Charlotte Tilbury Airbrush Finish Flawless Setting Powder only in two key areas. "I always mattify the skin around the mouth and between the brows," he says, noting that this strategic application helps skin to appear glowy—not greasy. Next, he lightly dusted Dior Diorskin Mineral Nude Bronze Powder over Mitchell's cheekbones, along her hairline, and down the bridge of her nose before lightly layering NARS Blush in Exhibit A and Taj Mahal on the outer perimeter of her cheekbones. Alejandre notes that he used the same bronzer brush for the blush to create an even more seamless finish.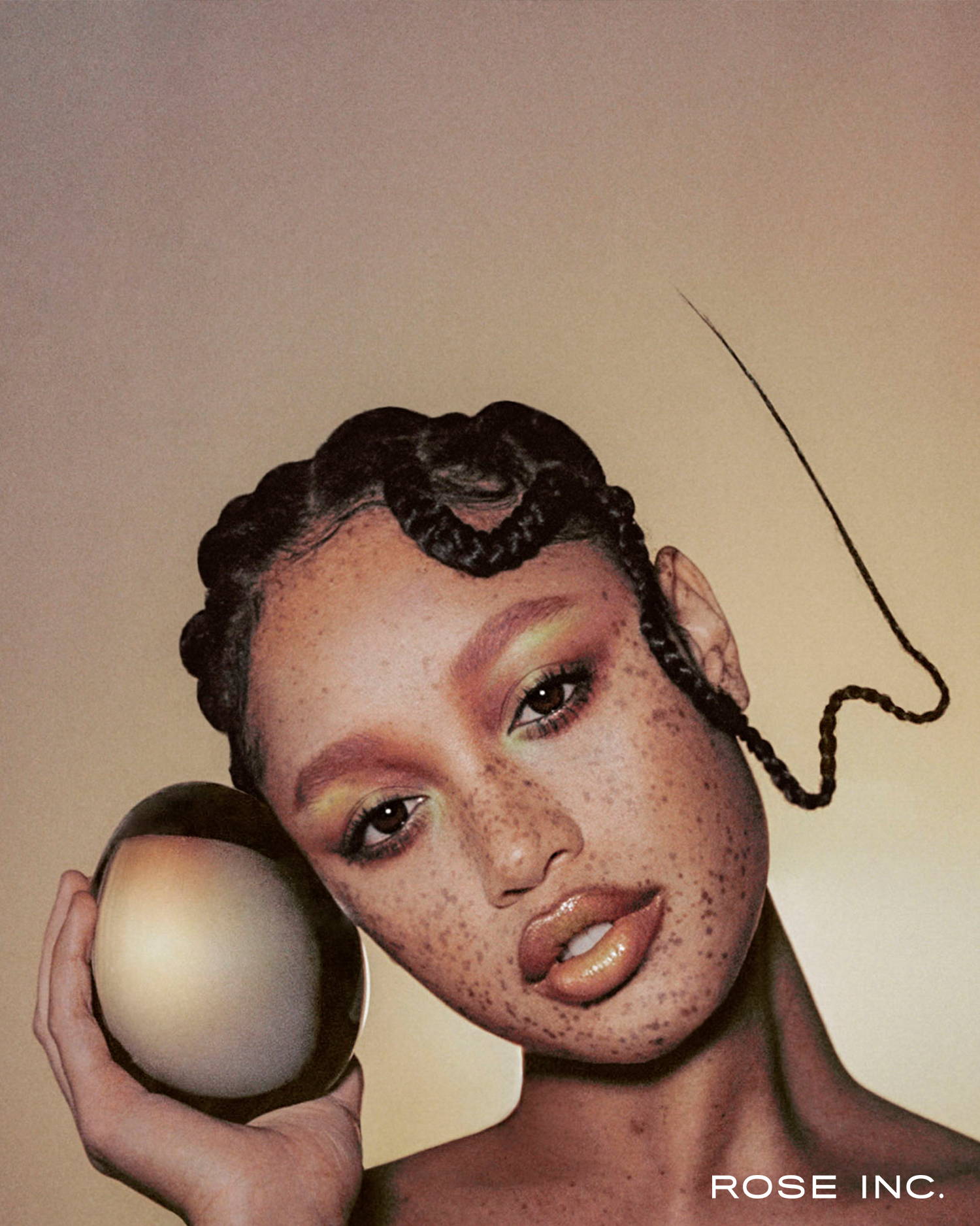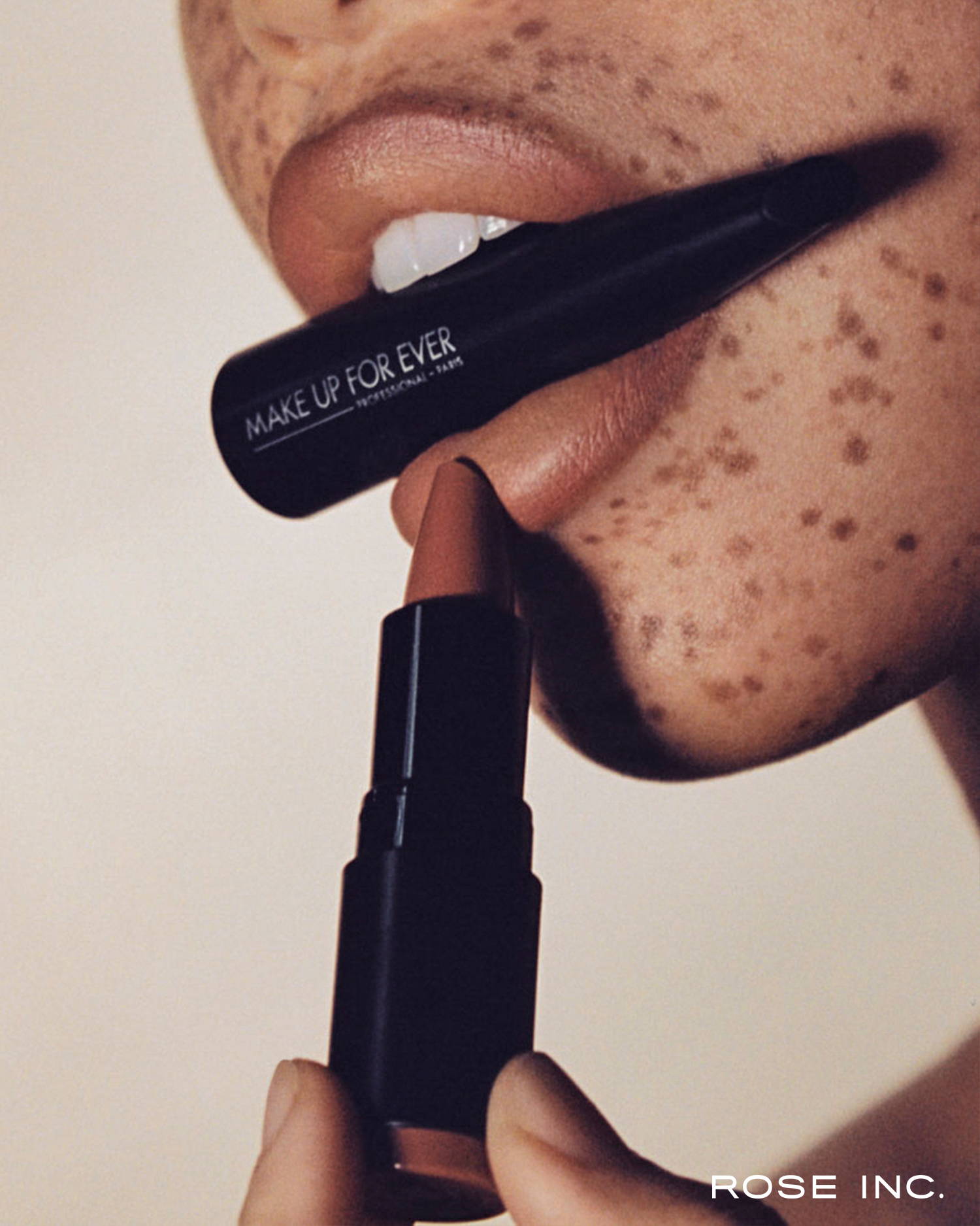 You should amplify what makes you unique, but you're not limited to just that.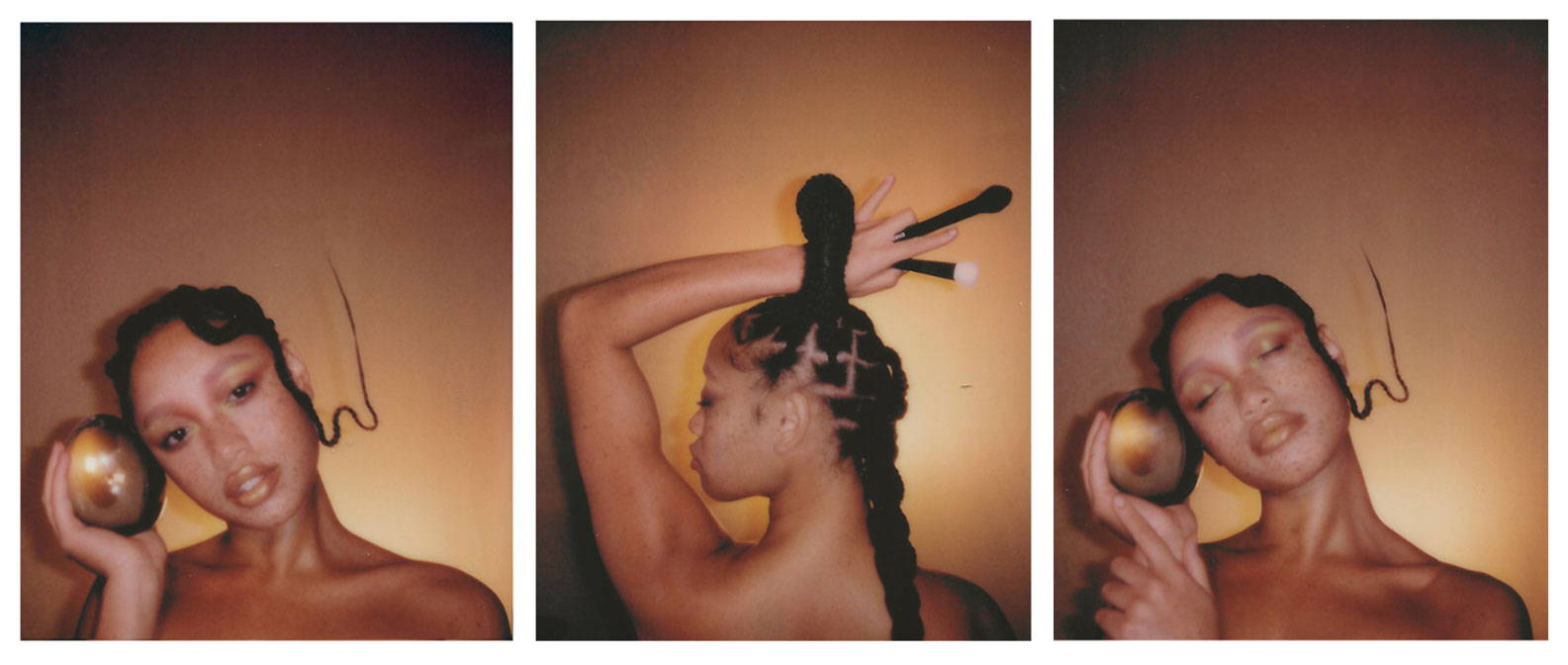 Before starting Mitchell's eyes, Alejandre lightened her brows to create a soft, balanced look. While he used a red pigment and golden powder, he suggests picking up a warm brow gel to use at home in a red or golden shade.
Alejandre then layered his two shades of NARS blush onto Michell's eyes for depth by carving out her crease and building the color around the outer half of her eyes. While it might appear complicated, this pop of green is quite straightforward. Using a clean finger and a light touch, he stamped M.A.C. Eyeshadow in What's The WiFi into the inner corners and center of Mitchell's lids. "I patted the excess onto her brow bone to make it extra cohesive," he adds. A layering technique for Mitchell's lashes came last: Revlon So Fierce! Mascara on the top and bottom followed by a coat of Shiseido ControlledChaos MascaraInk in Emerald Energy on just the bottom.