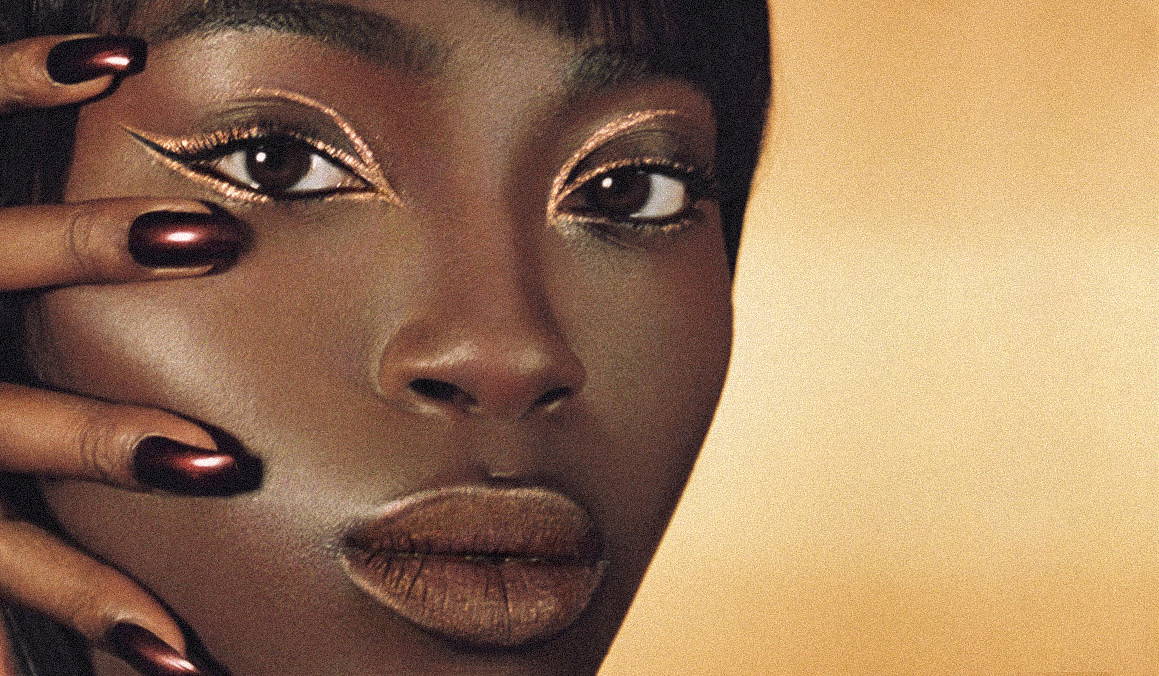 09 / 25
AIR TUTORIALS
Artist in Residency: Raoúl Alejandre's Gilded Graphic Eye
Welcome to Artist in Residency, our series that brings the industry's most innovative makeup artists to Rose Inc. for a month of creativity and inspiration. Each week, you'll discover an original look—and the story behind it—created by an artist we love.
Raoúl Alejandre isn't interested in staying in his lane. Makeup? That's his specialty. Photography? He shoots on digital and film. Hair, wardrobe styling, and art direction? All in a day's work. But arriving at a place of artistic confidence across disciplines didn't happen overnight.
The Los Angeles native grew up loving fashion—often studying magazines that were misdelivered to his home—then got a job at a cosmetics counter in college to help pay for his textbooks. He became enamored with makeup artistry and soon after moved to New York, won a makeup competition, and found himself having breakfast with iconic artist Pat McGrath as his prize. They immediately bonded over their shared passion for art history and he left inspired to carve out his own path like she had before him.
Still, only when Alejandre moved across the Atlantic three years ago did he make a life-changing professional realization. "It wasn't until I ran away to London did I begin to unlearn everything I was taught," he says. "The British culture inspired me as an artist to forget the idea that you need to focus on just one thing." He's since found his way back home to Los Angeles with a fresh perspective, arresting social media presence, and impressive CV: From editorials in Numéro, Wonderland, and Elle to his latest M.A.C. campaign with Alexa Demie, his work crosses fields and is as striking as it is recognizable. For these reasons and more, Rose Inc. is delighted to feature Alejandre as this month's Artist in Residency as both photographer and makeup artist.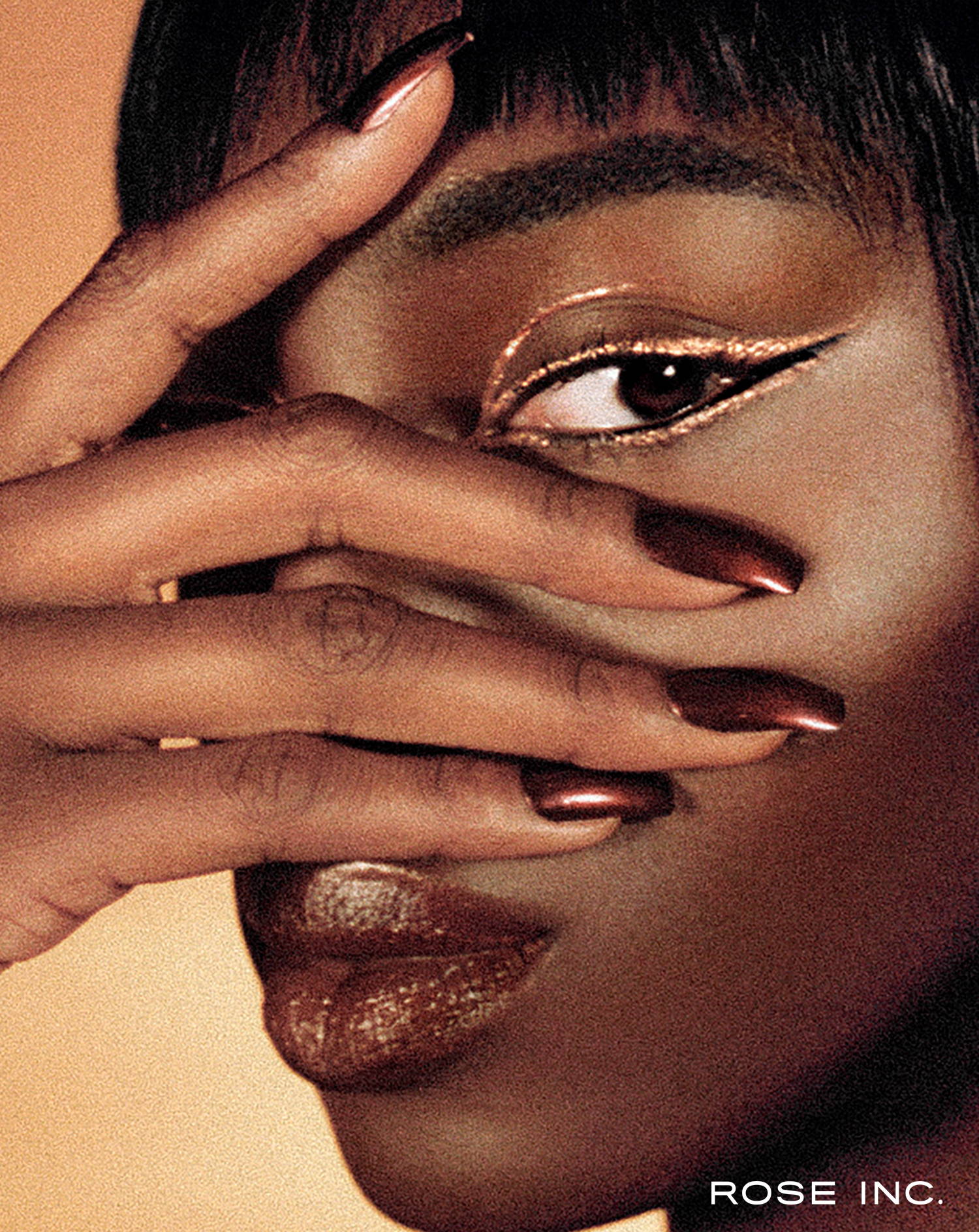 His Residency Inspiration:
Alejandre had one overarching goal for the final look in his residency: Line work that's dynamic, yet easy to duplicate, and rendered in the season's hippest texture. "Metallics are going to be big this fall," he says. To keep the avant garde look feeling refined, he kept model Shokunbi Halimotu's skin fresh and paired the eye-catching liner with complementary nail and lip color in shades of rich brown. The result is simultaneously chic and playful.
Behind This Look:
There's a time and place for draped blush, chiseled cheeks, and reflective highlighter, but to balance this striking eye, Alejandre went the opposite direction. "I am obsessed with this foundation because it is so thin and pigmented," he says about UOMA Beauty Say What?! Foundation. He applied a thin layer to Halimotu's just-moisturized skin with Shiseido Hanatsubaki Hake Polishing Face Brush for the lightest veil of color, then concealed only where she needed with the brand's Stay Woke Luminous Brightening Concealer and a Beautyblender. Pro tip: Keep the sponge dry for dense, precise application, then buff any obvious edges with a clean finger. He set the foundation with a light dusting of Pat McGrath Labs Skin Fetish Sublime Perfection Setting Powder. "I wanted to keep the face matte, yet fresh, since I was doing metallic," he adds.
I wanted to keep the face matte, yet fresh, since I was doing metallic.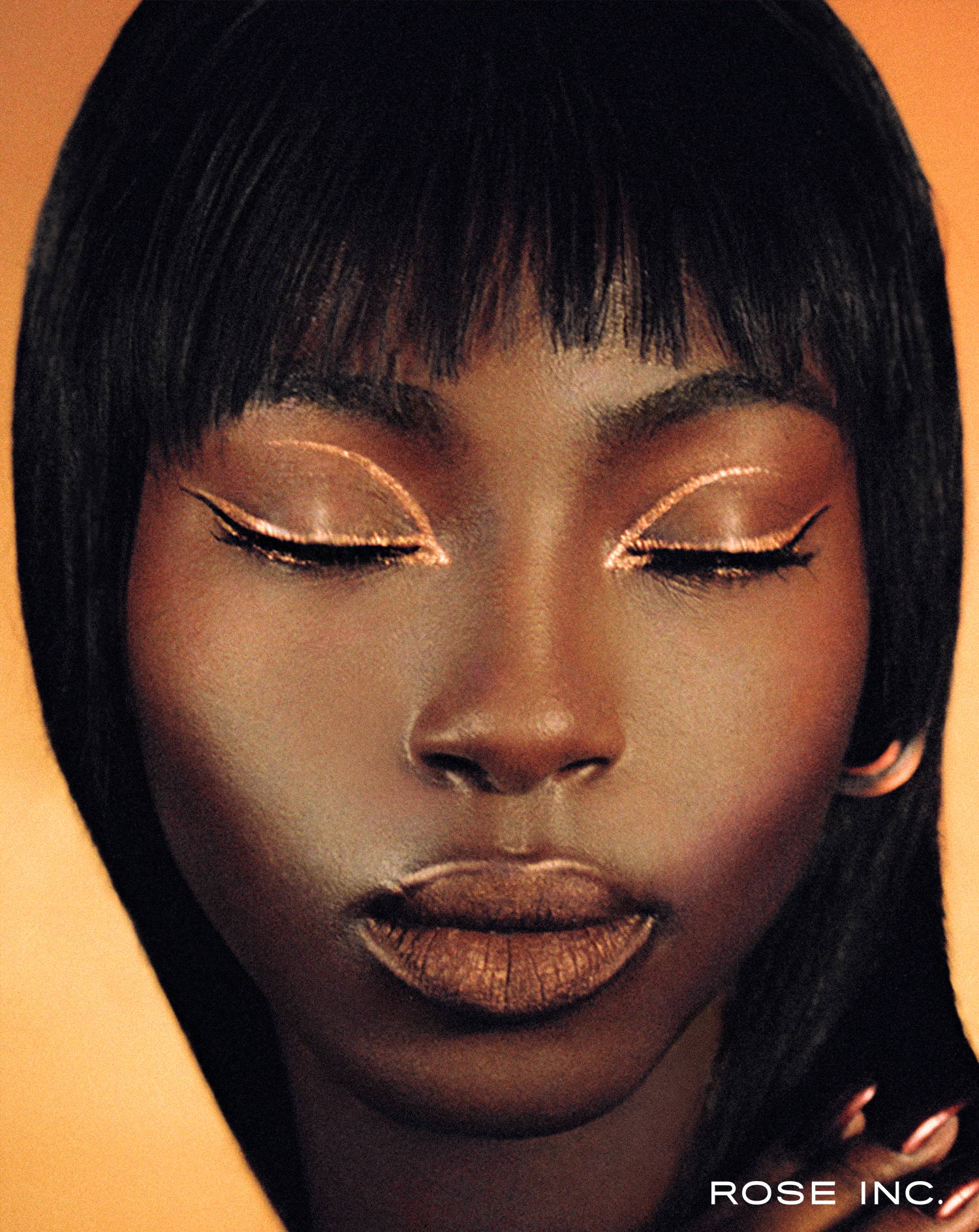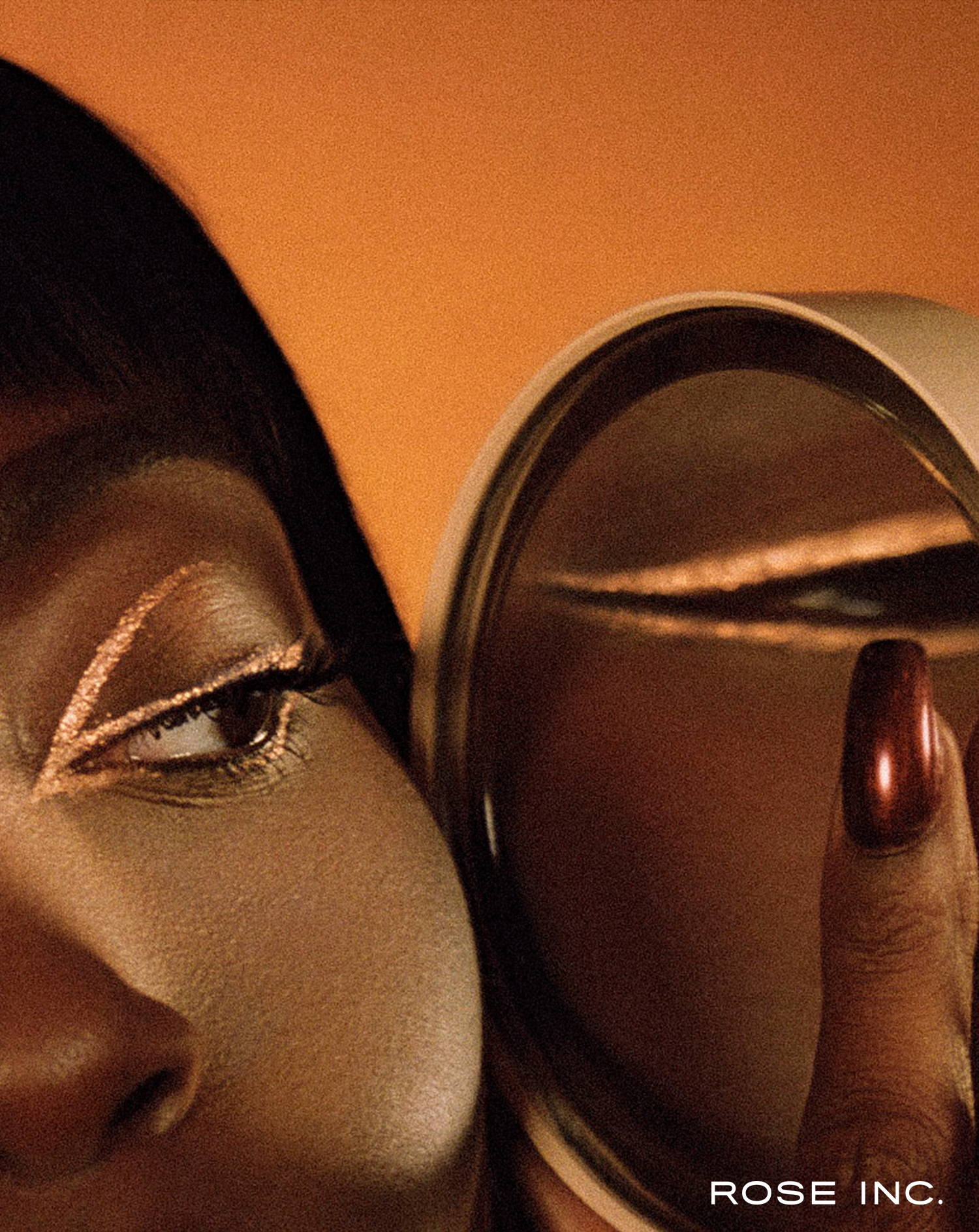 To ground the eye, Alejandre first tightlined Halimotu's waterline with Revlon ColorStay Eyeliner in Black, then added shadow from the brand's limited-edition Wonder Woman Eye & Face Palette. "I love to carve out the eye, but instead of using matte color I went with a frosty finish this time," he says. Using the copper color from the palette, he buffed the pigment into the inner corners of Halimotu's eyes, up into the brows, and onto her temple—all the while using a light touch. "I then applied the darkest brown color on the lid," he says.
Be sure your liner is sharp, then don't overthink it, he says. Using Marc Jacobs Highliner Gel Eye Crayon in Mari(Gold), Alejandre crafted a classic cat-eye, then extended a swoop above her crease. "If you make a mistake, use a small, dry cotton swab," he says, noting that cleaning up sans makeup remover will prevent you from disrupting the shadow. "It's a classic '60s shape but it has the double line, but you really only see it when your eyes are closed—I love little details like that."