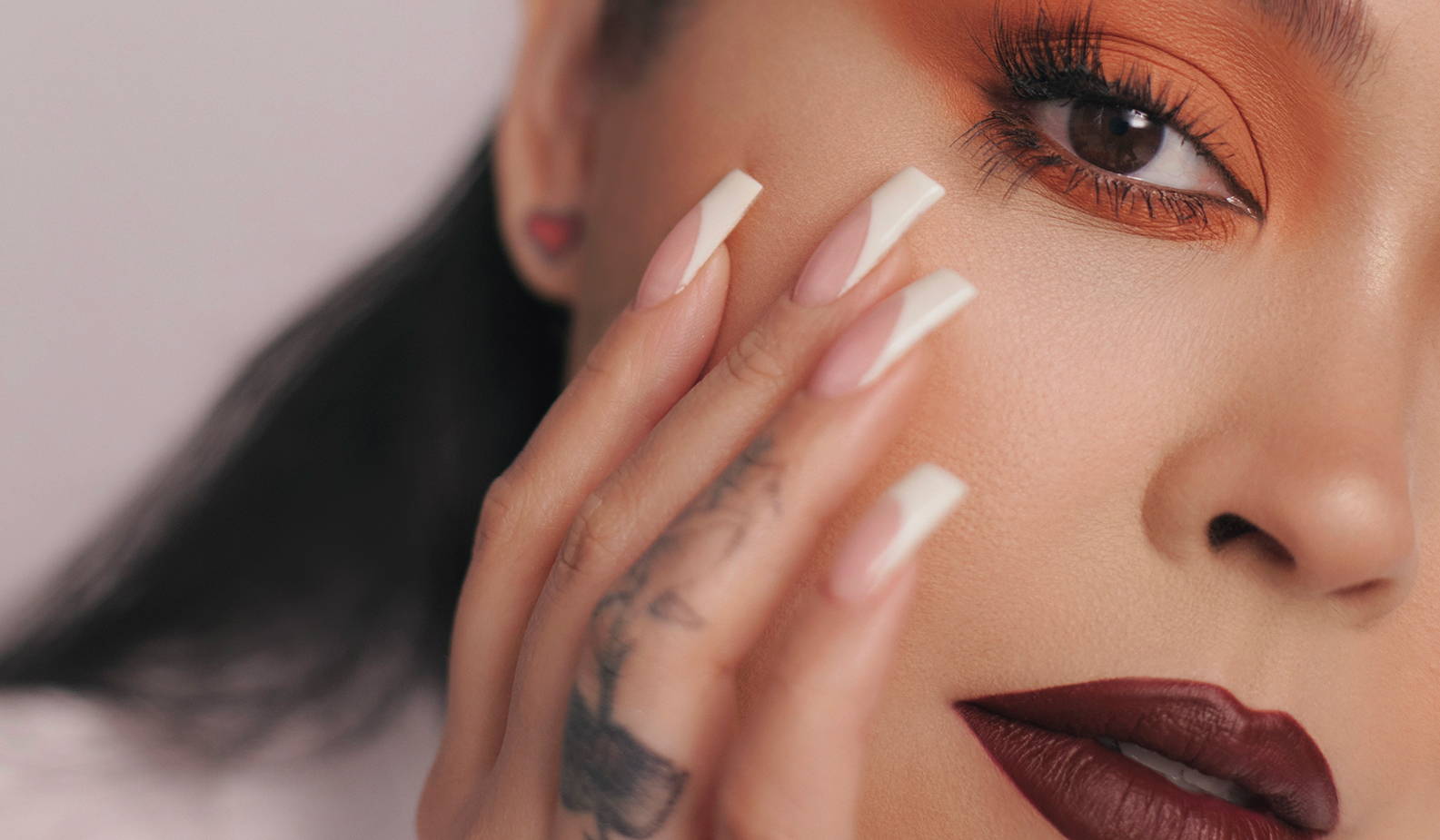 11 / 13
AIR TUTORIALS
Artist in Residency: Priscilla Ono's Foolproof Fall Makeup Combination
Welcome to Artist in Residency, our series that brings the industry's most innovative makeup artists to Rose Inc. for a month of creativity and inspiration. Each week, you'll discover an original look—and the story behind it—created by an artist we love.
It's not every day when a makeup artist finds themselves on the other side of the camera, but Priscilla Ono's Rose Inc. residency isn't the first time she's found herself modeling her own artistic work. A decade ago, the Los Angeles native was booked as an assistant to do makeup on Rihanna's "S&M" music video when something unexpected happened. "Rihanna spotted me on set doing a backup dancer's makeup and approached me because she liked my hair and makeup," Ono says, noting that she was wearing artsy eyeliner and had a white pixie cut at the time. "She was like, 'you're so cool, do you want to be in my music video?' I couldn't believe it." Ono said yes—keep your eyes peeled for her and Rihanna dancing together at the 20-second mark—and after bonding over their love of beauty, the two became fast friends before going their separate ways.
The next five years were good to Ono: She accrued hundreds of thousands of fans on Instagram and started working with a laundry list of celebrities—then RiRi came knocking again. This time Ono had the opportunity to compete with hundreds of other artists for a coveted role working with the star on a secret beauty line. "It was kind of like Project Runway with makeup," Ono recalls. The process included creating mood boards, on-camera tutorials, and a variety of looks suited for shoots and shows before three finalists were invited to return for the final challenge: Create three looks in two hours on Rihanna herself using Fenty Beauty lab samples. "Five years after we met I finally did her makeup for the first time," Ono says. "It was a full circle moment." As you might assume, she got it.
Ono currently balances her roles as Rihanna's personal makeup artist and Fenty Beauty Global Makeup Artist—which requires testing new formulas, creating content for the brand, and training other artists to use the products—with her other celebrity clients like Megan Thee Stallion and Bella Hadid. And all of this is on top of running her own eponymous Hollywood makeup academy. Despite the ups and downs, Ono doesn't take it for granted. "I was raised by very strict Mexican grandparents and never thought I could have an artistic career like this," she says. "I'm so grateful for everything I am able to do."
For these reasons and more, Rose Inc. is delighted to feature Ono as this month's Artist in Residency and model.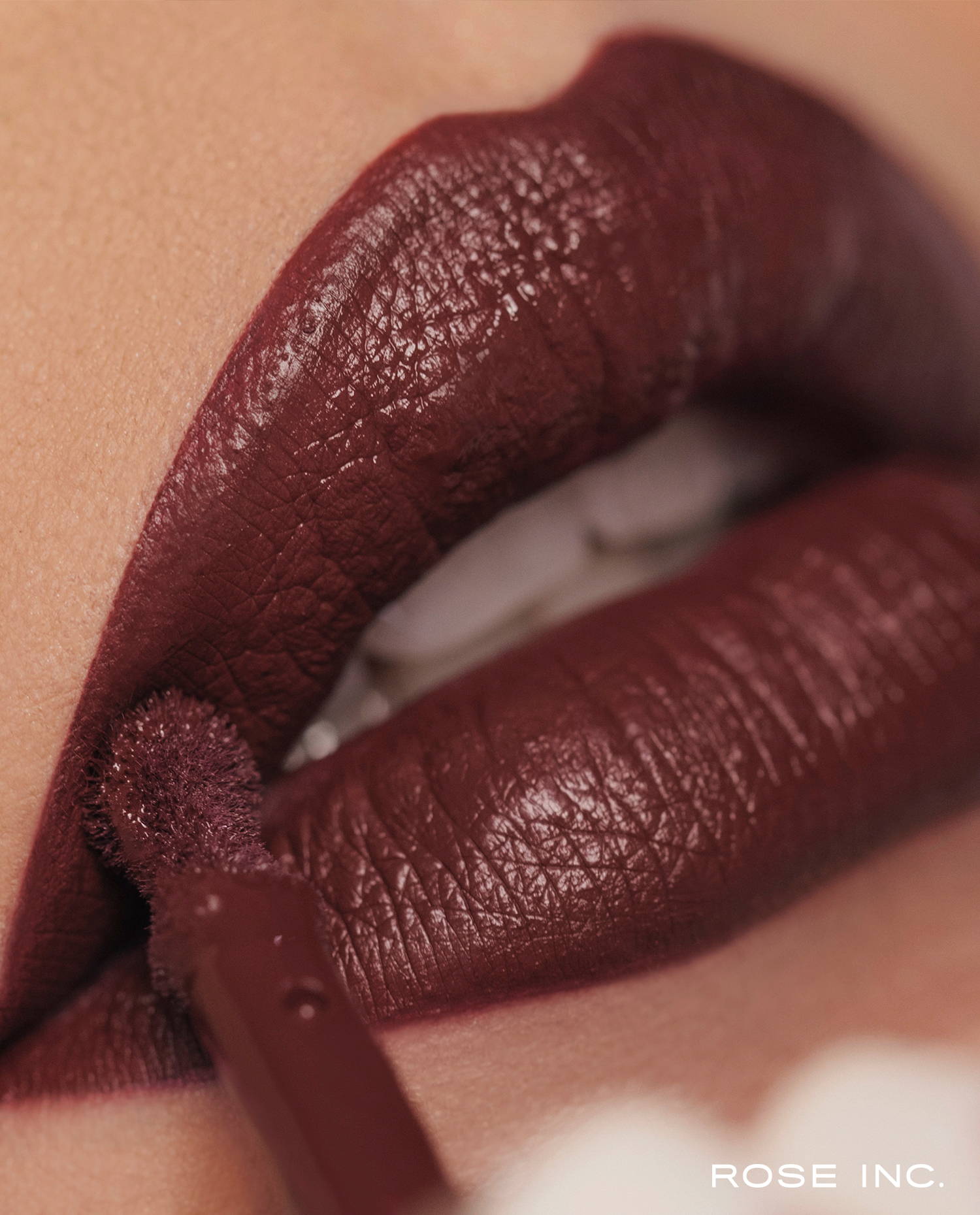 Her Residency Inspiration:
While Ono's style is far from minimal, she sees the beauty in restraint. "I wanted something that wasn't complicated on the eye, but gave you fall," she says. "Many people might assume that you need multiple shades on the eye to get dimension, but that's not true, I literally just used one color all over my eyes." Paired with a moody, autumnal lip color and strategically-placed false lashes, she predicts an uptick in popularity for this warm, buttery hue. "I've been getting so many requests from clients that want this tone and shade," Ono says, which is why she selected the color for an approachable start to her month of party looks. "This holiday season is going to be different because of COVID-19," Ono says. "But we can still do party looks—even if it's for Zoom."
Behind This Look:
Ono set the stage for her residency's four looks using the same complexion protocol for each. After prepping her face with a rich moisturizer, she applied a thin layer of Fenty Beauty Pro Filt'r Soft Matte Longwear Foundation and lightly contoured her cheeks with the brand's Match Stix Matte Contour Skinstick in Suede before setting her work with its Invisimatte Blotting Powder.
It's vital to consider the texture of your shadow when opting for a single shade, Ono says. "This look works especially well with a matte color because you can see more of the dimension on the eye, as opposed to shimmer or shine," she says. Prep is crucial when working with matte shades, she adds, so Ono tapped concealer over her lids—which she prefers over traditional primer—then reached for the Butter Rum shade in Fenty Beauty Snap Shadows Mix & Match Eyeshadow Palette in Peach. "I applied the color all over my lid, buffed it into my crease, and added a little on my brow bone," she says. Fully wrapping the pigment around the eye provides more interest, so Ono dusted the color down to the crease under her bottom lash line, then used the same marker to clean up the line leading to her temple with a makeup wipe. "I didn't want to overpower this look with eyeliner, which can cheapen the look," Ono says, so she defined her waterline with a rich brown hue: the brand's Flypencil Longwear Pencil Eyeliner in Big Truffle.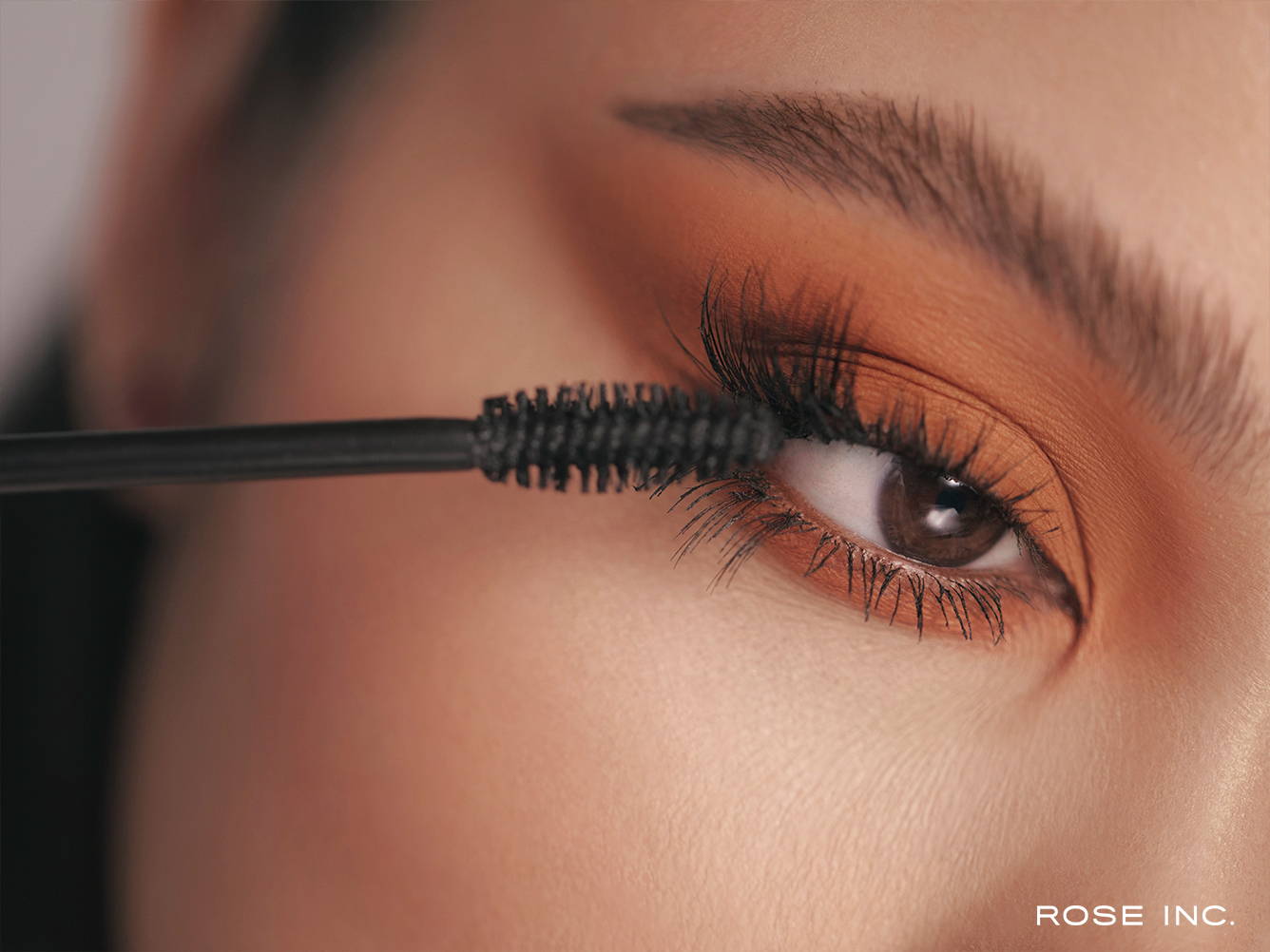 Many people might assume that you need multiple shades on the eye to get dimension, but that's not true…
Ono completed her eyes with her latest go-to lash look, which she predicts will be very popular this fall. "So many people have complimented these little accent lashes," she says. "It's cool, different, and easy to do." Using a small pair of scissors and Ardell Lash Wispies, she cut small sections and applied them sparingly to the outer third of her top and bottom lash lines. The secret, she says, is curling the lashes in an eyelash curler before applying them. Then, once securely in place, coat lashes and falsies with mascara in one fell swoop. Ono used Fenty Beauty Full Frontal Volume, Lift & Curl Mascara.

Ono applied the brand's Stunna Lip Paint in Underdawg as the last step. "You can lightly cheat your lip line," she says. "But stick to just the Cupid's bow and the center of the bottom lip to keep it feeling subtle."