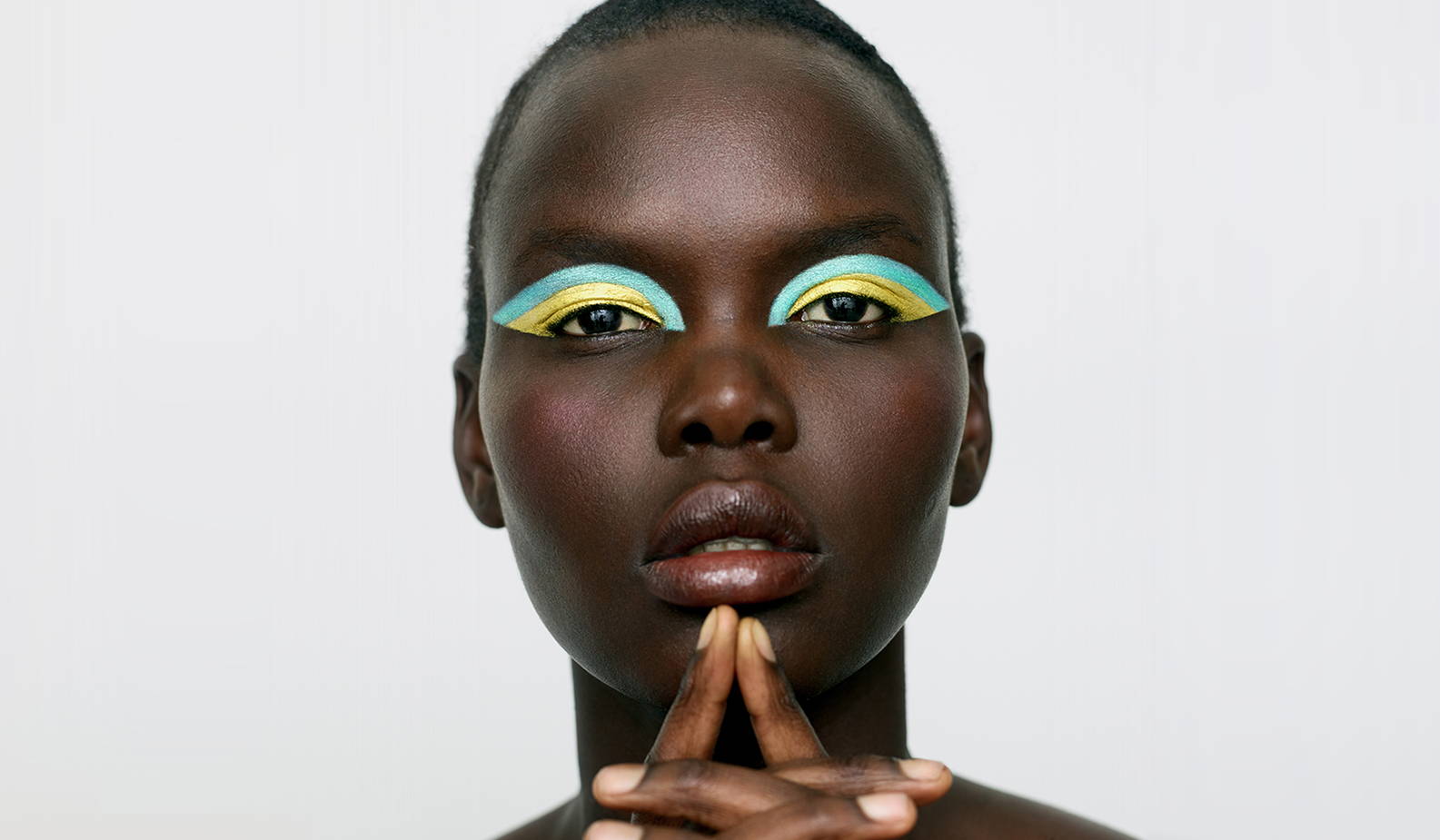 04 / 23
AIR TUTORIALS
Artist in Residency: Chiao Li Hsu Elevates Graphic Eyeshadow
Welcome to Artist in Residency, our series that brings the industry's most innovative makeup artists to Rose Inc. for a month of creativity and inspiration. Each week, you'll discover an original look—and the story behind it—created by an artist we love.
Face painting is a form of artistry that follows us through the decades, from childhood experimentation to expertly-blended cream blush ahead of an important Zoom meeting. For global makeup artist Chiao Li Hsu, the term "face painting" takes on a dual meaning. "I think because of my Chinese heritage and my upbringing in the Netherlands, my style is quite different from a lot of other artists," she explains. "Even though I like to be creative, there is still a minimalistic feel to my makeup."
Hsu's penchant for dreamlike illustrations, including intricate linework and unexpected subject matter, has made her a global phenomenon who travels effortlessly across fashion and beauty editorials, whether she's working with brands like Calvin Klein, Versace, and La Mer or creating living art for publications like Vogue. "I absolutely love both!" Hsu says about toggling between experimental and practical techniques. "I can do creative makeup with a twist, but I can also do classic beauty… My goal is to always enhance the beauty of the person I'm working with."
The London-based artist has always been interested in makeup—even scribbling over magazine models as a child to enhance their blush or eyeliner—but it wasn't until she began an intensive makeup course and moved to New York City years ago that the "half trained, half self-taught" makeup artist began to hone in on her signature style. Today, Hsu's Instagram is flooded with dreamy designs: Blended neons, striking shapes, and playful takes on face paint that blur the lines between provocative and practical. Working on in-demand model Ariish Wol, Hsu's goal was to lend a little inspiration after a tumultuous year for the world. For these reasons and more, Rose Inc. is delighted to feature Hsu as this month's Artist in Residency.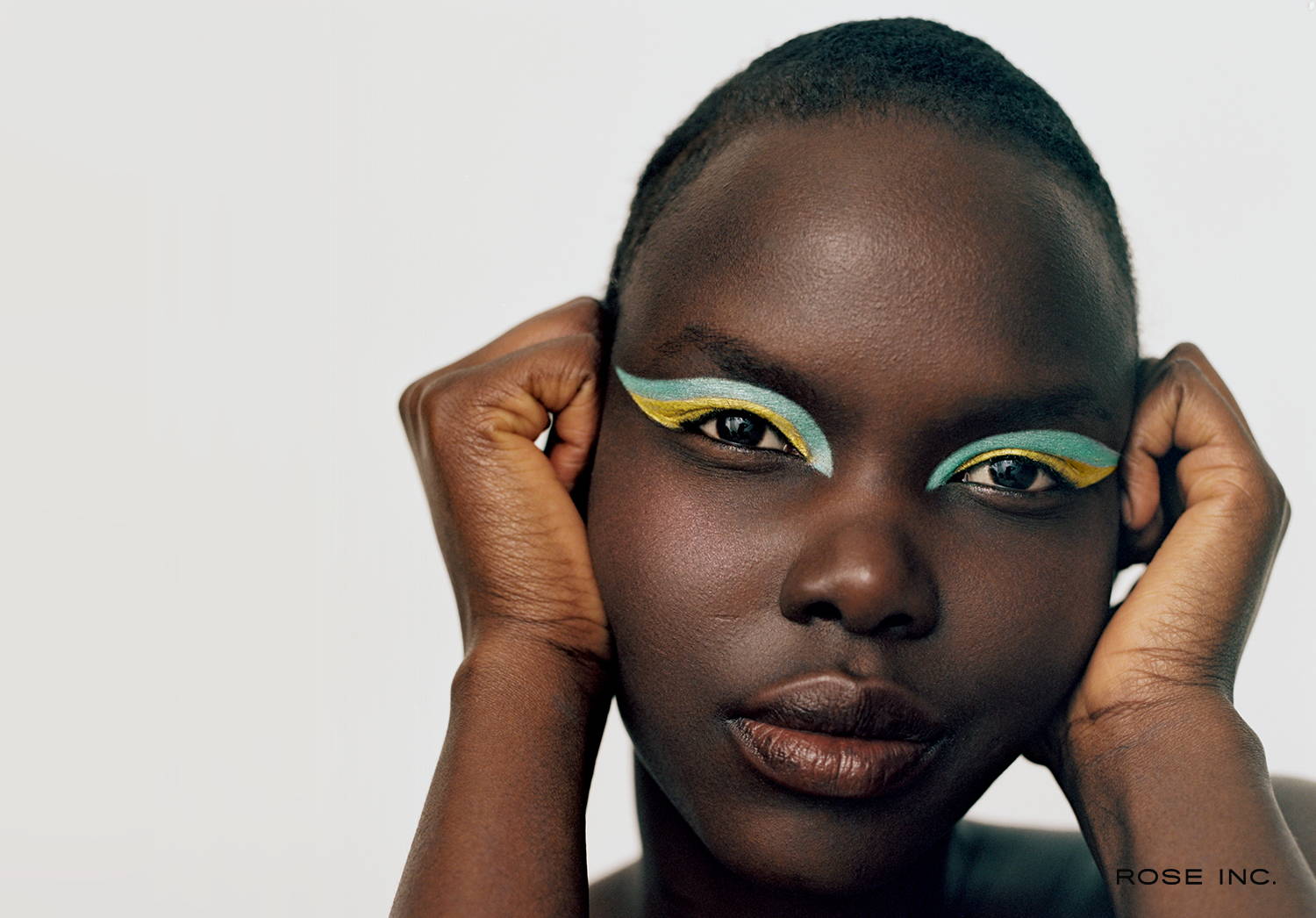 Her Residency Inspiration:
Colorful. Creative. Classic. This is just a handful of words to describe the graphic eyeshadow look Hsu created for her third week in residency. A play on the line between bold and traditional, Hsu's avant-garde illustrations and distinctive approach to makeup has become her trademark, but she didn't arrive here overnight. As a student, Hsu received criticism from peers early on in her career to step away from shape-shifting looks and veer towards more traditional makeup. She even took a long break from these styles, before returning to her artistic roots and discovering that creative and classic looks can harmoniously coexist. "I love doing so-called 'normal' makeup looks and I love the fact you can see how beautifully-applied makeup can instill confidence in someone," she says. "I also love the more creative side of makeup and I think the two can definitely coexist."
Behind This Look:
Hsu prepped Wol's complexion the same way as her previous looks by using Franz Rose Quartz Moisturizing Face Cream and Self-Refreshing Concealer and Radiant Lifting Foundation from Shiseido's Synchro Skin collection before reaching for MAC Cosmetics Blot Powder. These work together to conceal imperfections and create a refreshing, radiant complexion, Hsu says.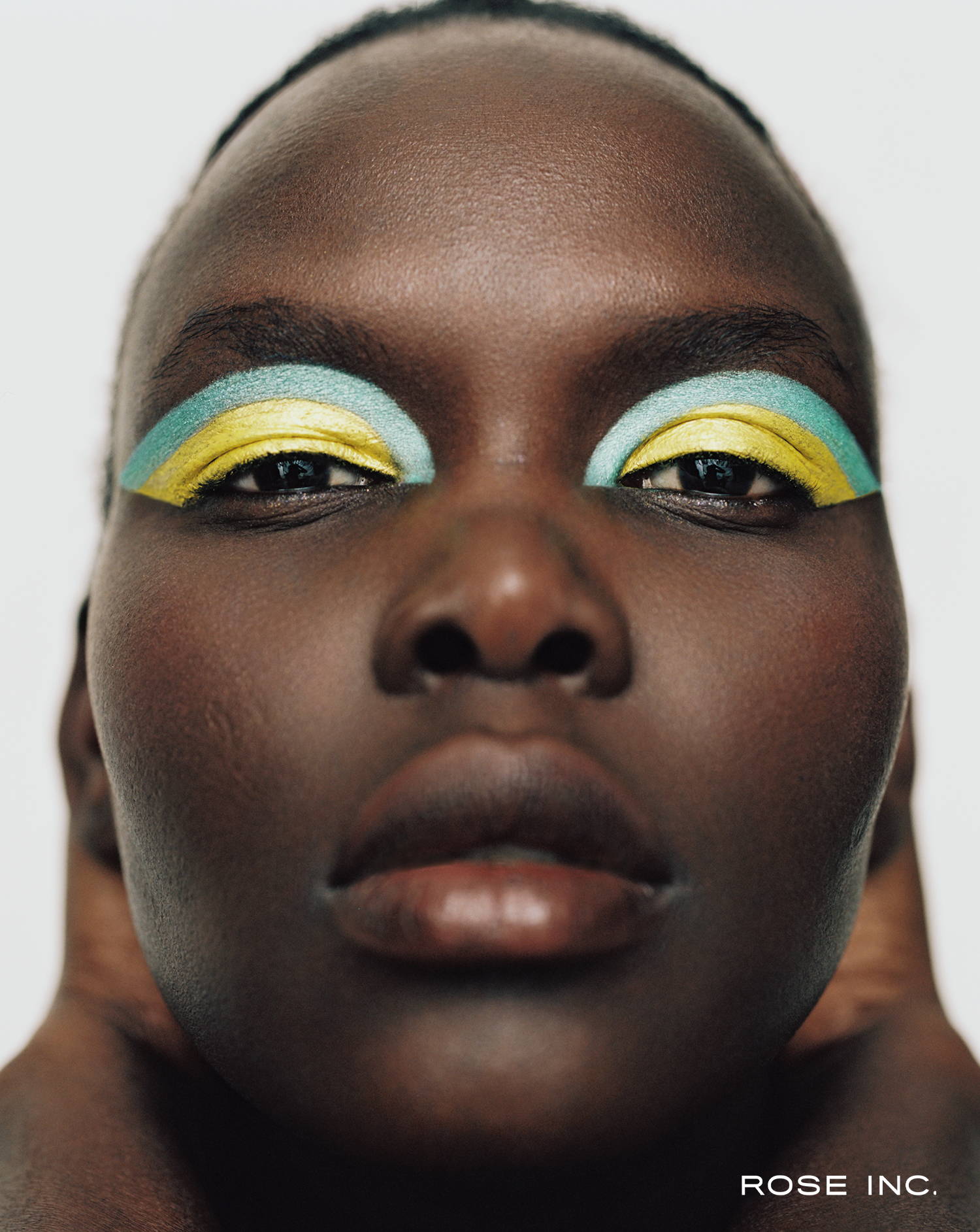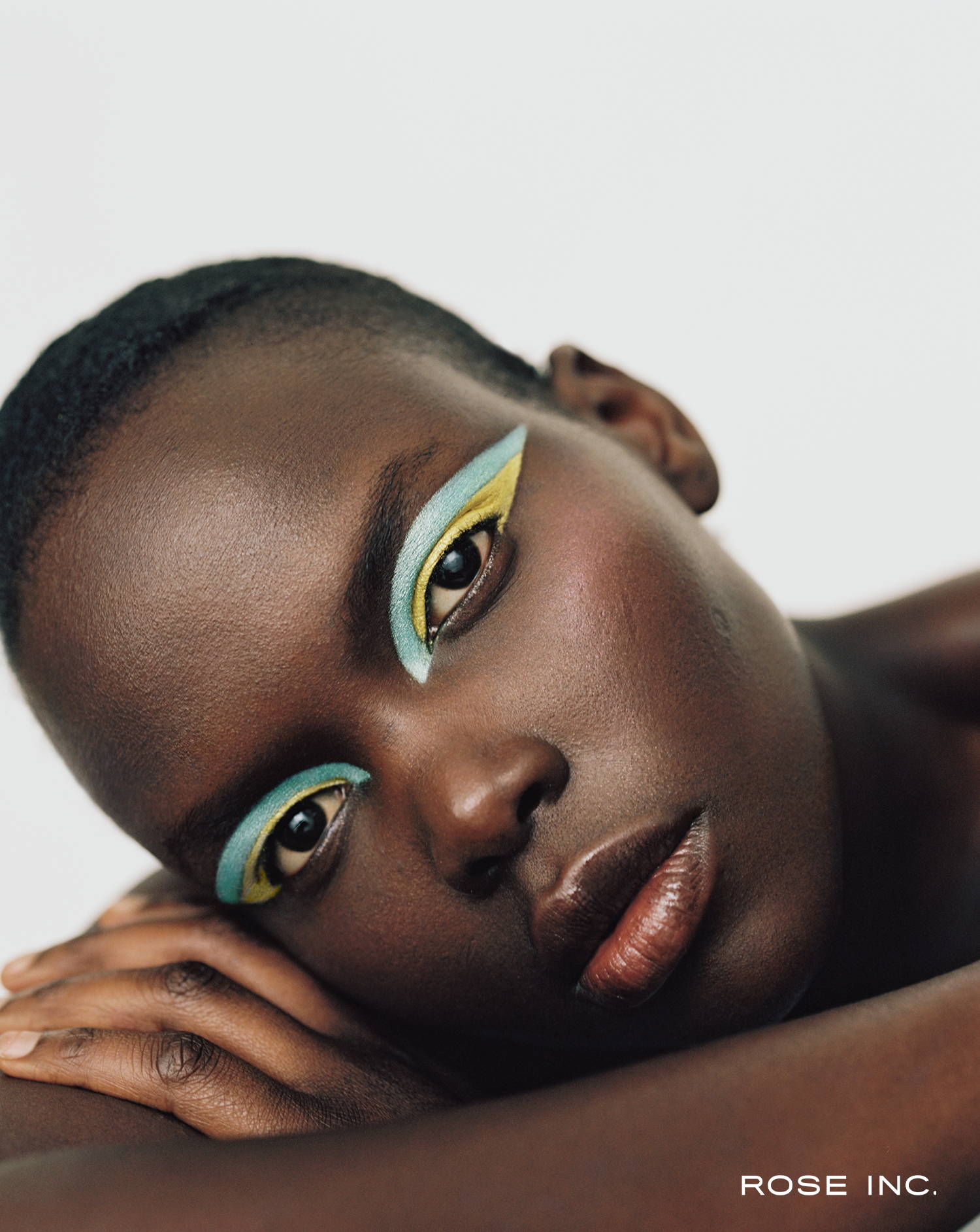 ...you can see how beautifully-applied makeup can instill confidence in someone.
Then the real blending began. "I used Make Up For Ever Metallic Eyeshadow in Buttercup, mixed with water for intensity, on the moving eyelid and a bit above," says Hsu. Precision is key when blending out this bold hue, so Hsu applied the color upwards and outwards to create a sharp, winged shape. Once you've smoothed the edges to create a crisp edge, it's time to go in with the second color and Hsu's secret weapon: a fluffy blending brush.
Using the marine blue pigment from Hipdot Spongebob Bikini Bottom Eye Palette, Hsu started at the inner corner of Wol's eyes to add depth and dimension. She first applied the vibrant blue color along the upper part of the model's eyes then, to ensure a bright finish, Hsu brought color up to the brow bone and connected it with the yellow to produce a double-winged, captivating finish. After curling Wol's lashes with Hsu's favorite tool, Shiseido Lash Curler, the eyes were complete.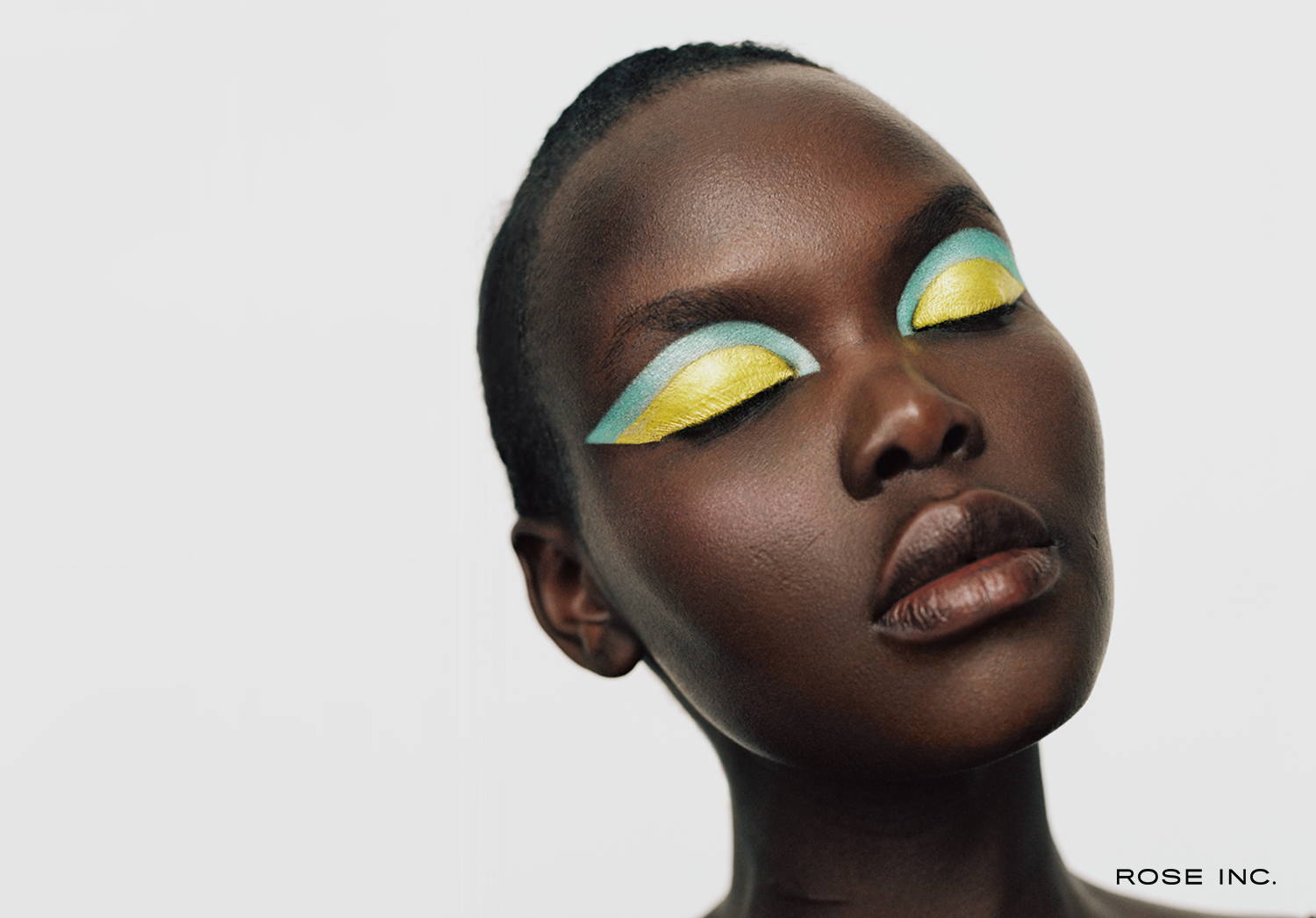 ...the two can definitely coexist.
"I used a bit of liquid blush, Armani Beauty Neo Nude A-Line in Sangria 54, for a natural and sheer effect," explains Hsu about the model's barely-there flush. "Just apply it with the applicator and blend it out with your fingers." Hsu recommends cream or liquid blush for this type of look as they create a subtle, natural result that doesn't draw attention away from the focal point.
While Hsu's generally a red lipstick enthusiast, the makeup artist swapped it out for a glossy texture to finish the look. "This is a lip treatment that doubles up as a gloss," Hsu adds about the last beauty product in this makeup look: UZ 38℃/99℉. "It's honestly the best lip treatment I've ever used. If you leave it on overnight, you'll wake up with incredibly soft lips!"