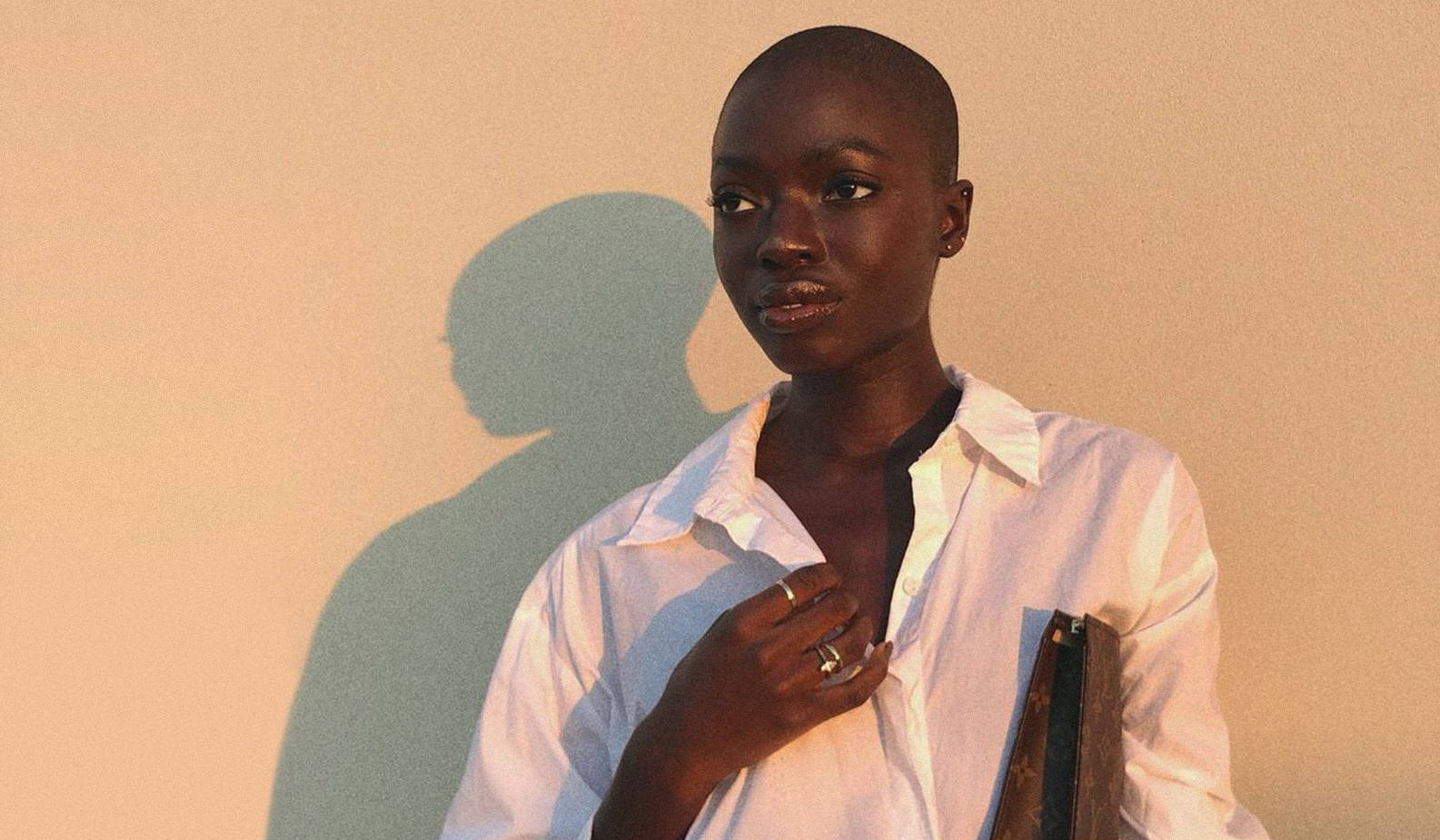 03 / 14
INTERVIEWS
Model SouKeyna Diouf on Makeup Secrets & Giving Back
Everybody has a story about beauty. In Rose Inc.'s The Profile, some of the world's most intriguing people share theirs. In this intimate interview series, we get (virtually) up close and personal to explore their definitions of beauty and path to self-confidence. Featuring imagery shot through their own lens, The Profile presents these compelling personalities in a new light—one that illuminates their own journey, dreams, and desires while highlighting their unique relationship with beauty.
Like many who relocate to a new part of the world at a young age, SouKeyna Diouf's move from Senegal to Washington D.C to attend Howard University was eye-opening. Motivated by her childhood in Africa, Diouf's focus on pre-med study came first from day one—despite the modeling world knocking at her door. "My desire for a healthy world started with my own experiences," she says about finishing her degree from the HBCU in 2019. "I had malaria as a child, hence my passion and understanding of this terrible disease rampant all over the world."
With an overarching goal to help others in need, she's also taken on a role as a UN Global Health Champion. "Thinking back to times when I was extremely ill, I remember how hidden privileges saved me," she says. "Every day that inspires me to use my voice to bring awareness." It was only after she was settled in D.C., and found inspiration by the diversity in Black American culture, did she consider entertaining the photographers asking to shoot her. "It was a call that I ignored most of my life, so I'm grateful to finally be here," she explains about her new modeling career.
With her degree completed and another move under her belt, the Los Angeles resident is just getting started. Today the healthcare advocate toggles between high fashion editorials and advocacy work—and she wouldn't have it any other way. We caught up with Diouf to talk about this juxtaposition, and so much more, ahead.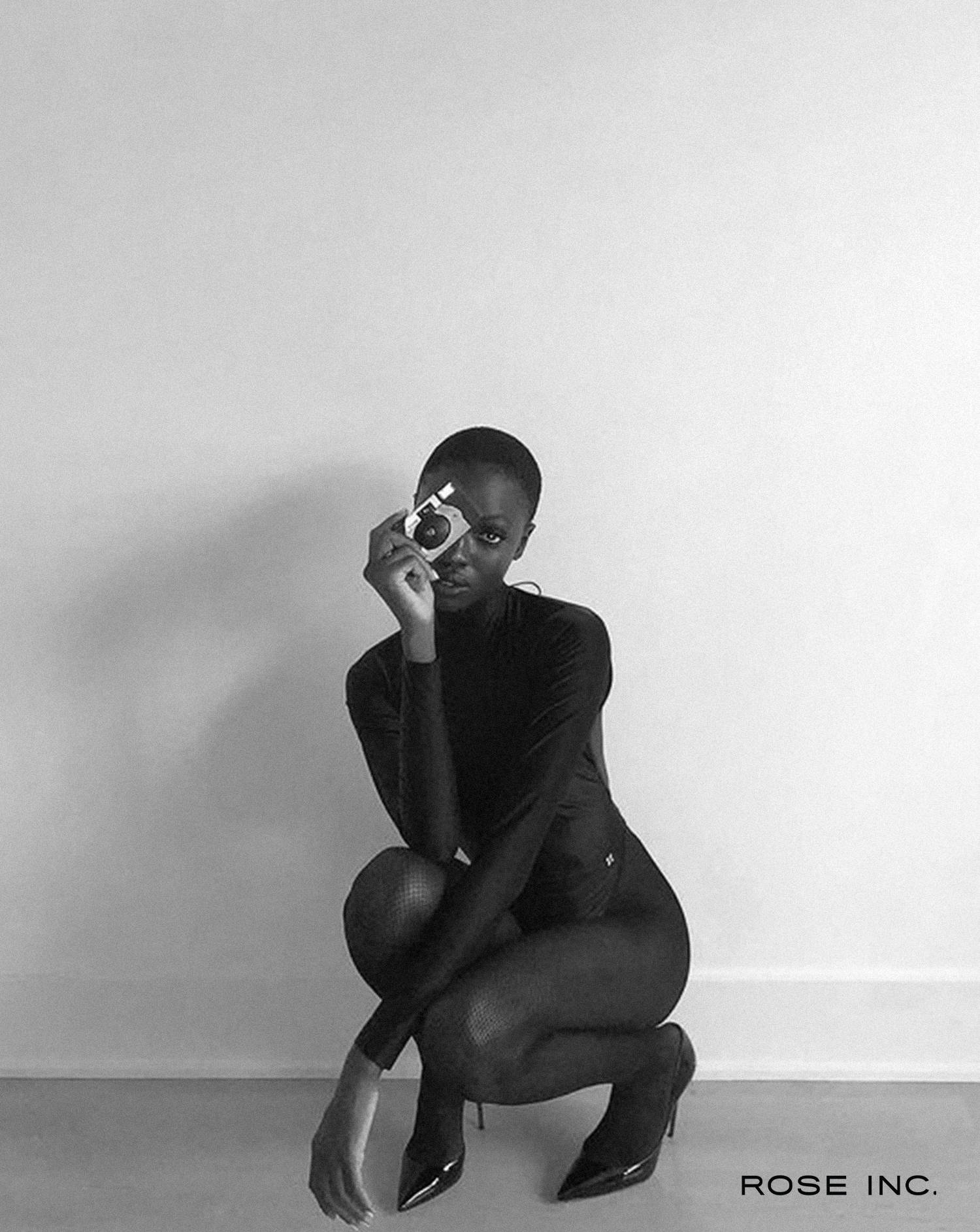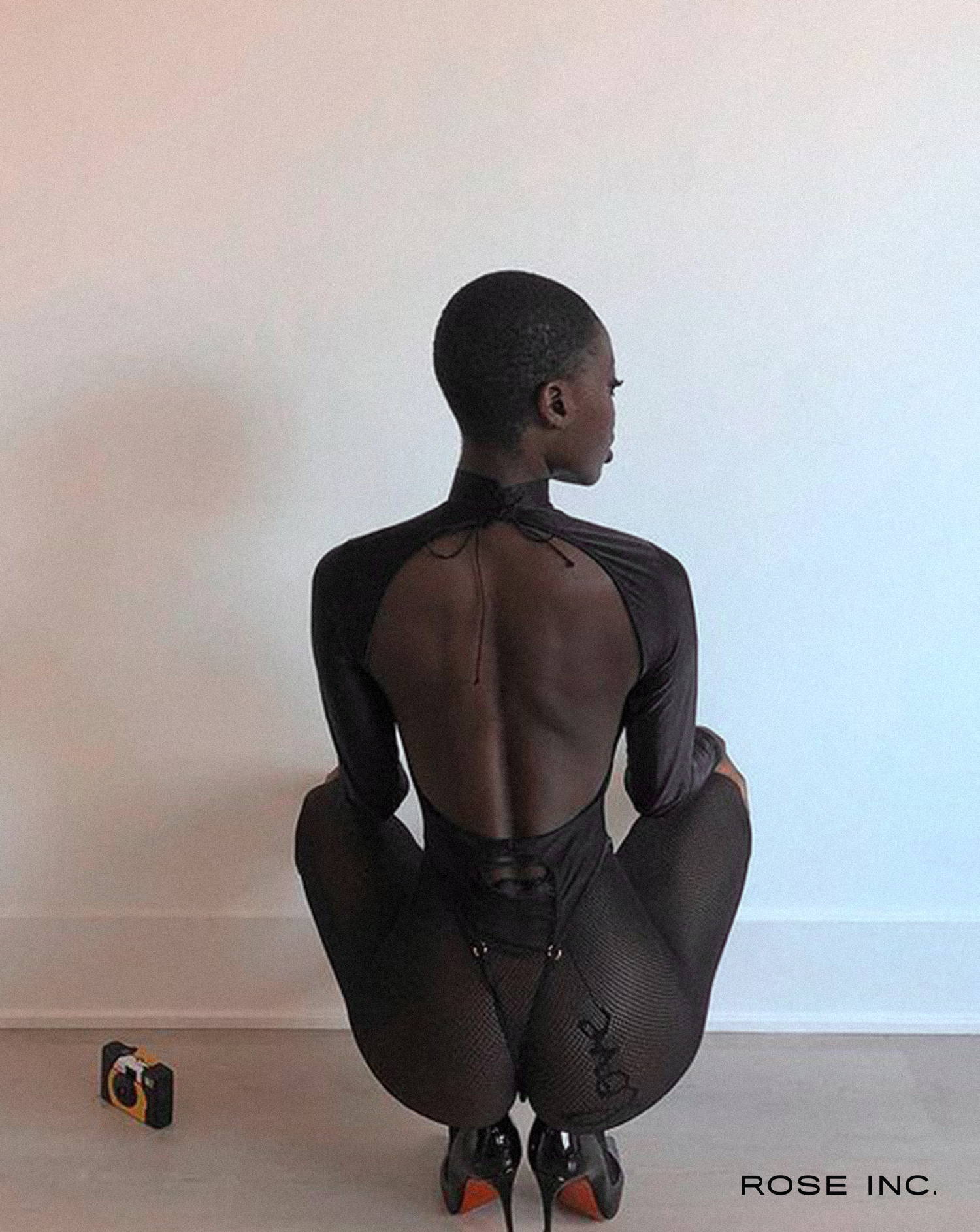 RI:
It seems like you live between two very different worlds. Is it jarring to go from one to another?
SD:
My love for modelling and healthcare advocacy fuel each other. In reality, they aren't as different as they may seem. Modelling allows me to inspire and challenge popular notions of beauty. Contrary to the superficial ideas people have, beauty flows deeply into our acts and mannerisms. Ultimately, my goal is to inspire that kind of behavior, the way I advocate for better healthcare.
RI:
How do you find balance and manage your time?
SD:
As a Libra, balance is an absolute necessity! It's crucial for me to take self-care days: A day where I do nothing—or anything I want! One of my go-to's is putting life on pause with music, just allowing myself to feel everything. When I go into work mode, I don't sleep or eat. I get so honed into completing the mission, I literally won't even speak to friends or family! That's why those days with endless face masks, five-hour phone calls, and food from my favorite restaurants are indispensable.
RI:
How has your work in healthcare advocacy changed the way you view your life's purpose?
SD:
It's merely one part of my life's purpose. I hope to inspire people to be the best versions of themselves and to truly enjoy this gift we call life. Whether it is through photos, videos, a book, or even a painting, my purpose is to inspire and I couldn't think of anything more worthy.
RI:
What has been the most rewarding part of this work?
SD:
The messages I get from people detailing how a photo has inspired them to embrace their beauty or how I've informed them about an injustice they can support and they now feel empowered by their ability to change the world.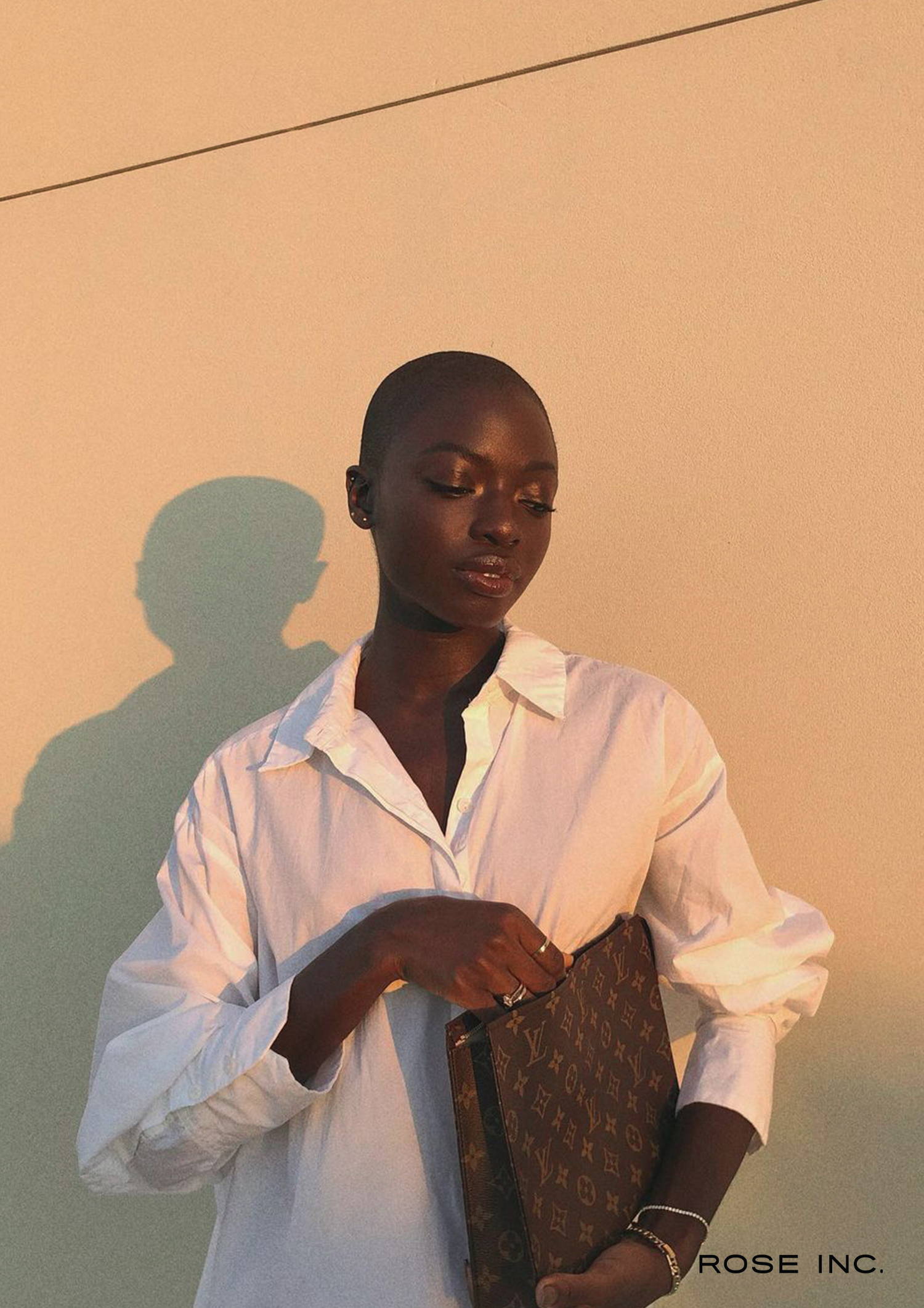 RI:
Did attending an HBCU change how you view your own beauty or your role in the modelling industry?
SD:
It completely morphed how I see myself in this world. Going from high school in Senegal, where I wasn't a minority, to an HBCU opened my eyes to the abundance of talent, diversity, and wealth within the African diaspora. It also opened my eyes to the stereotypes and misconceptions about my people.
There's an inherent pride that comes from knowing you're part of this collection—uniquely different to everyone else—but distinctly beautiful in yourself. Attending an HBCU taught me that there's not one way to be or look Black. We often see that token Black model in the industry, or whatever redundant narrative they like to create. But that'll never be enough, and it's unfair for one person to bear the responsibility of representing an entire diaspora!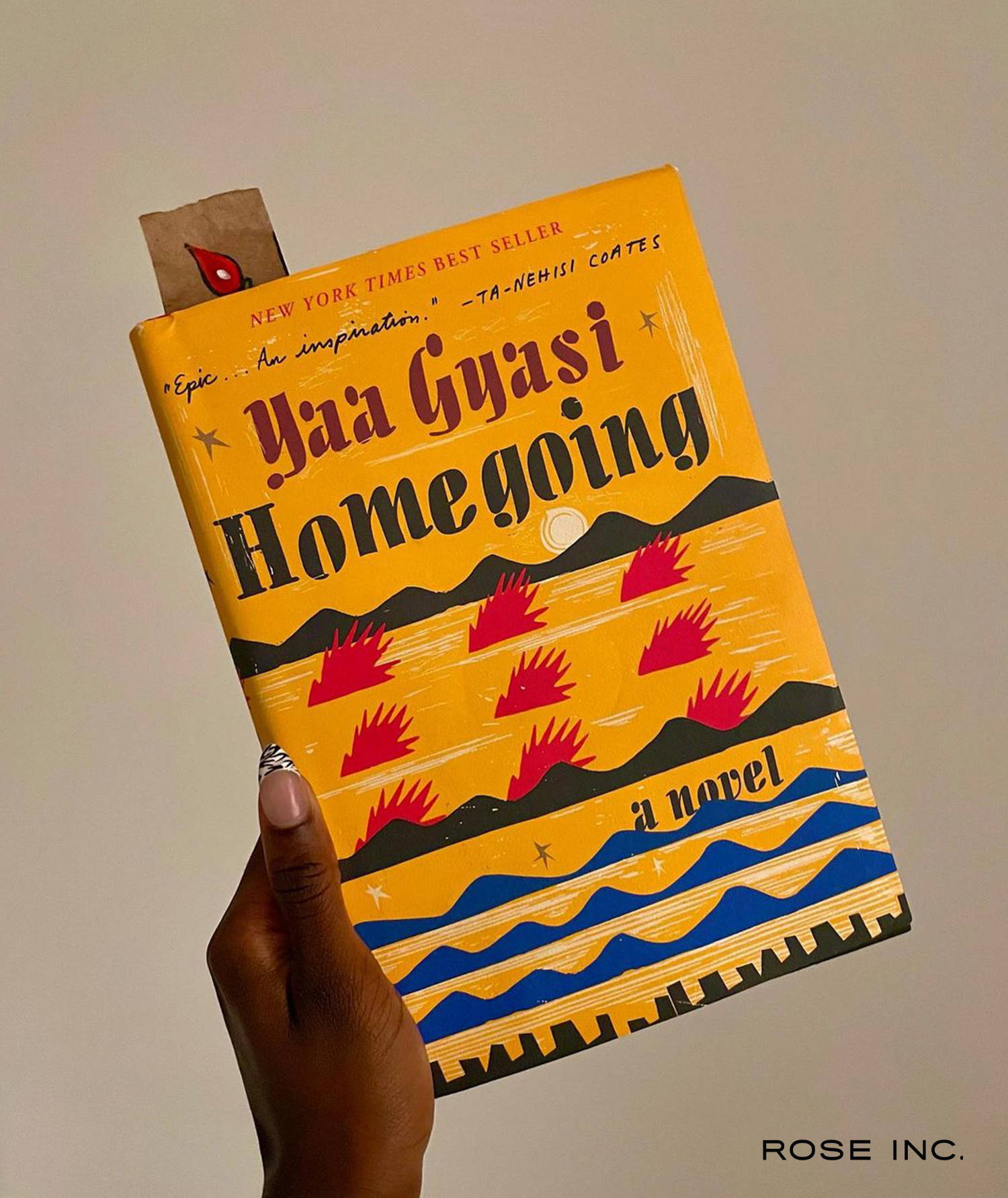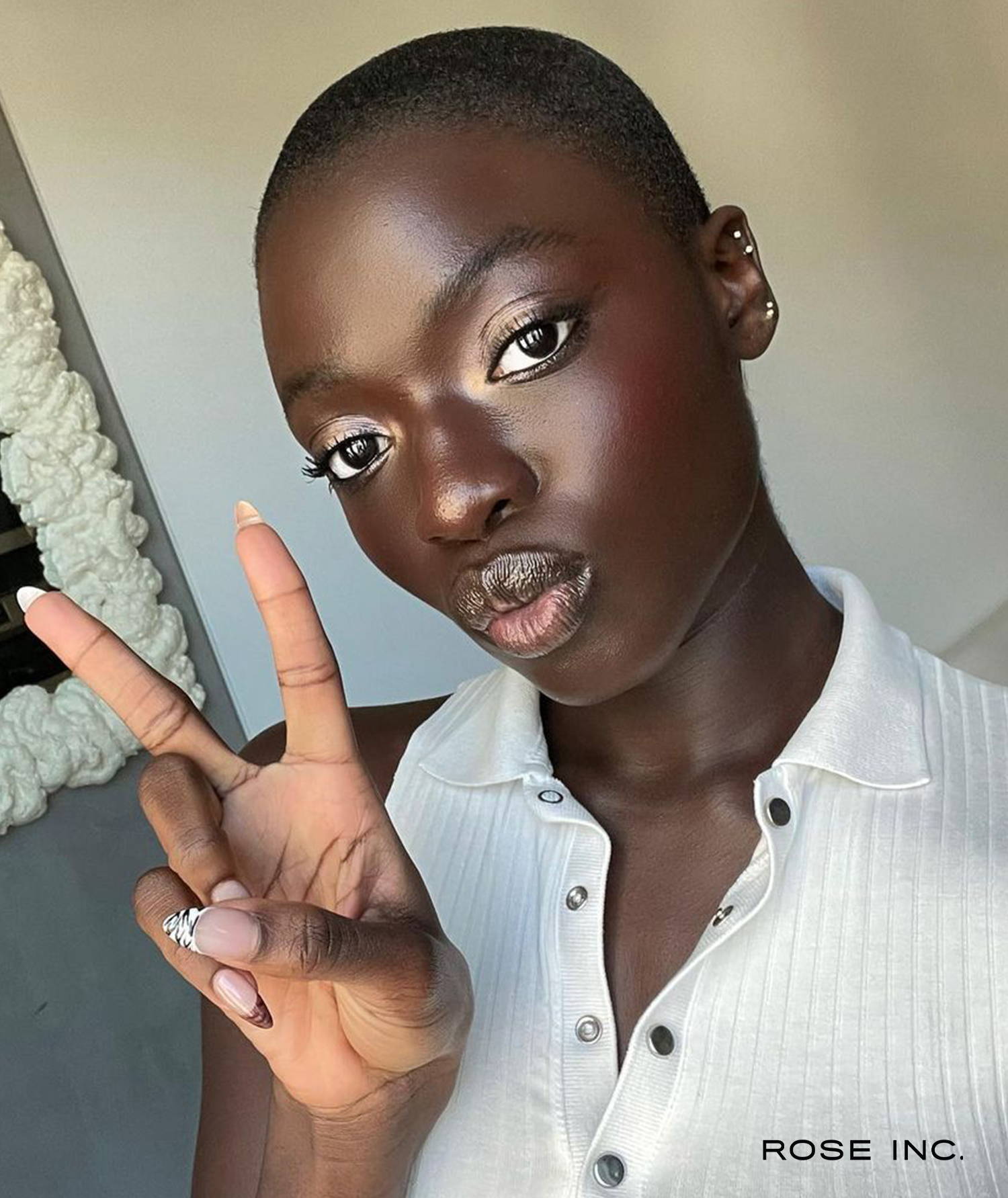 RI:
Where do you find creative inspiration?
SD:
Everywhere! I love art, music, and colors so those are easily my top three. I enjoy being free to create so any space that triggers that inspires me.
RI:
When do you feel most confident?
SD:
When I'm happy. I stop caring about the opinions, standards, or expectations of others. Everyone should try it!
A lot of my skin-care practices are adopted from my mother, who adopted hers from her mother, and so on…
RI:
When do you feel most desirable?
SD:
When I'm being unapologetically myself because if I'm not, any desire people have for me isn't actually for myself because they don't know who I am. That desire ends where who I really am begins.
RI:
When do you feel the most powerful?
SD:
When I'm being supported by my manager, family, friends, people on social media, or someone random I share my goals with. There's a strength and impactfulness I get from knowing I'm not alone and that people believe in me. It's part of the reason that I left my last agency.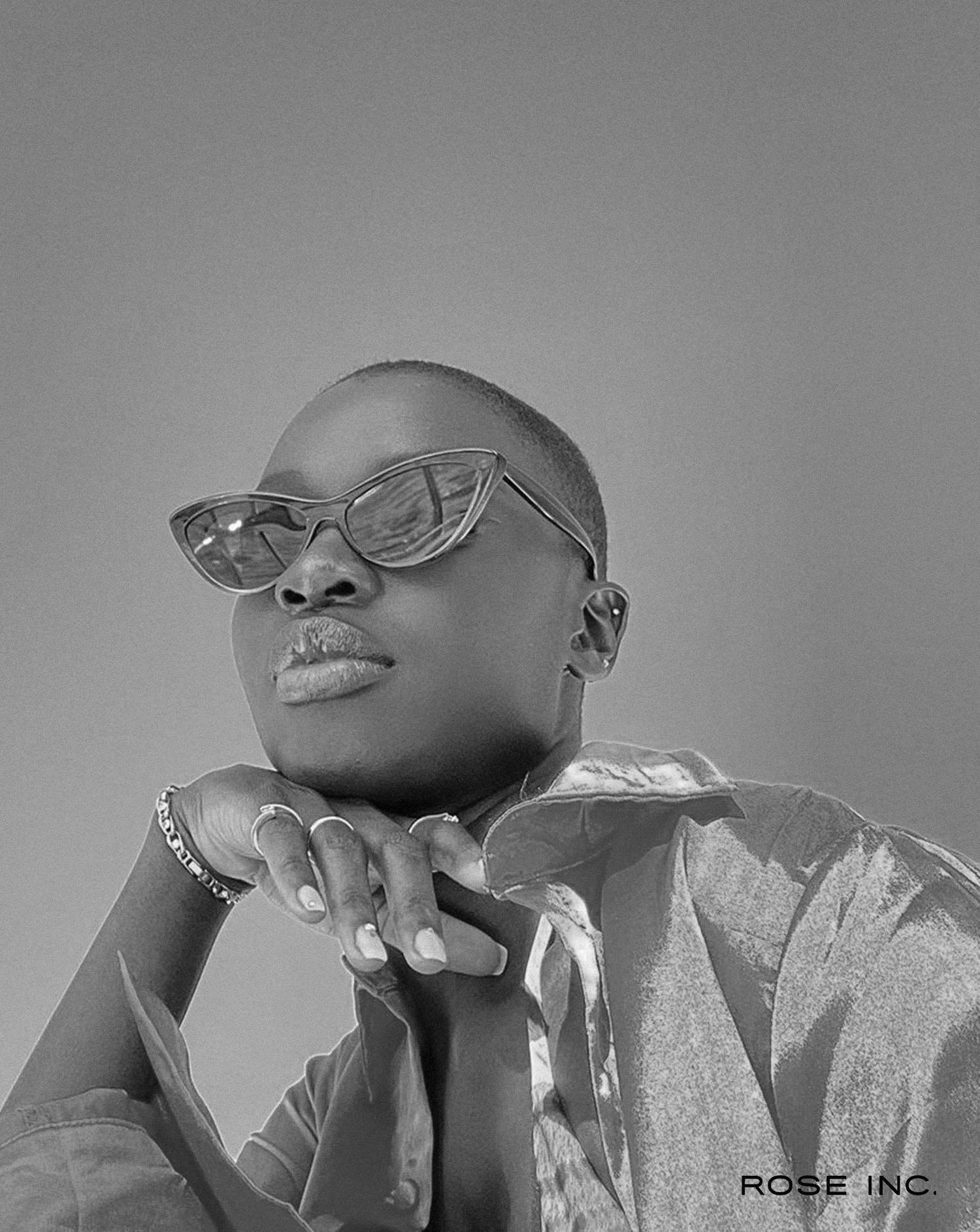 RI:
How do you take care of your body?
SD:
By being careful of what I put in it! I drink loads of water and tea. In Senegal, Attaya—a traditional tea ceremony—happens three times daily and is a way of life for us. I also love fruits! Before the pandemic, I did pilates three to four times a week and I had the sickest abs! Now I do yoga at home twice a week. I also love to walk everywhere I can or bike around LA! Besides that, my skin is super important as it's the largest organ in our body.
RI:
What is your skin-care regimen like, both morning and night?
SD:
For body care, I use natural soaps and exfoliate three times a week. I wax and occasionally give myself hot oil treatments. A lot of my skin-care practices are adopted from my mother, who adopted hers from her mother, and so on. You can tell because I like to use shea butter and other natural oils.
For my face, I double cleanse day and night with Tatcha Deep Cleanse and Osea Malibu Ocean Cleansing Mud. Sometimes, I switch the latter with their Ocean Cleanser with vegan lactic acid. Once my face feels clean, I exfoliate with Dermalogica Daily Microfoliant. If I've had a crazy day with loads of makeup or something, I use the Daily Superfoliant instead.
I also switch between Fresh Rose Deep Hydration Facial Toner, Ole Henriksen Glow2OH Dark Spot Toner, and Youth to the People Kombucha Toner. I'll follow up with Kora Organics Noni Bright Vitamin C Serum, Osea Blemish Balm, and The Face Shop Rice & Ceramide Moisturising Emulsion. If I need to lock-in moisture, I'll massage a face oil in as the last step.
Also, I use my AHAs at night and never go a day without sunscreen!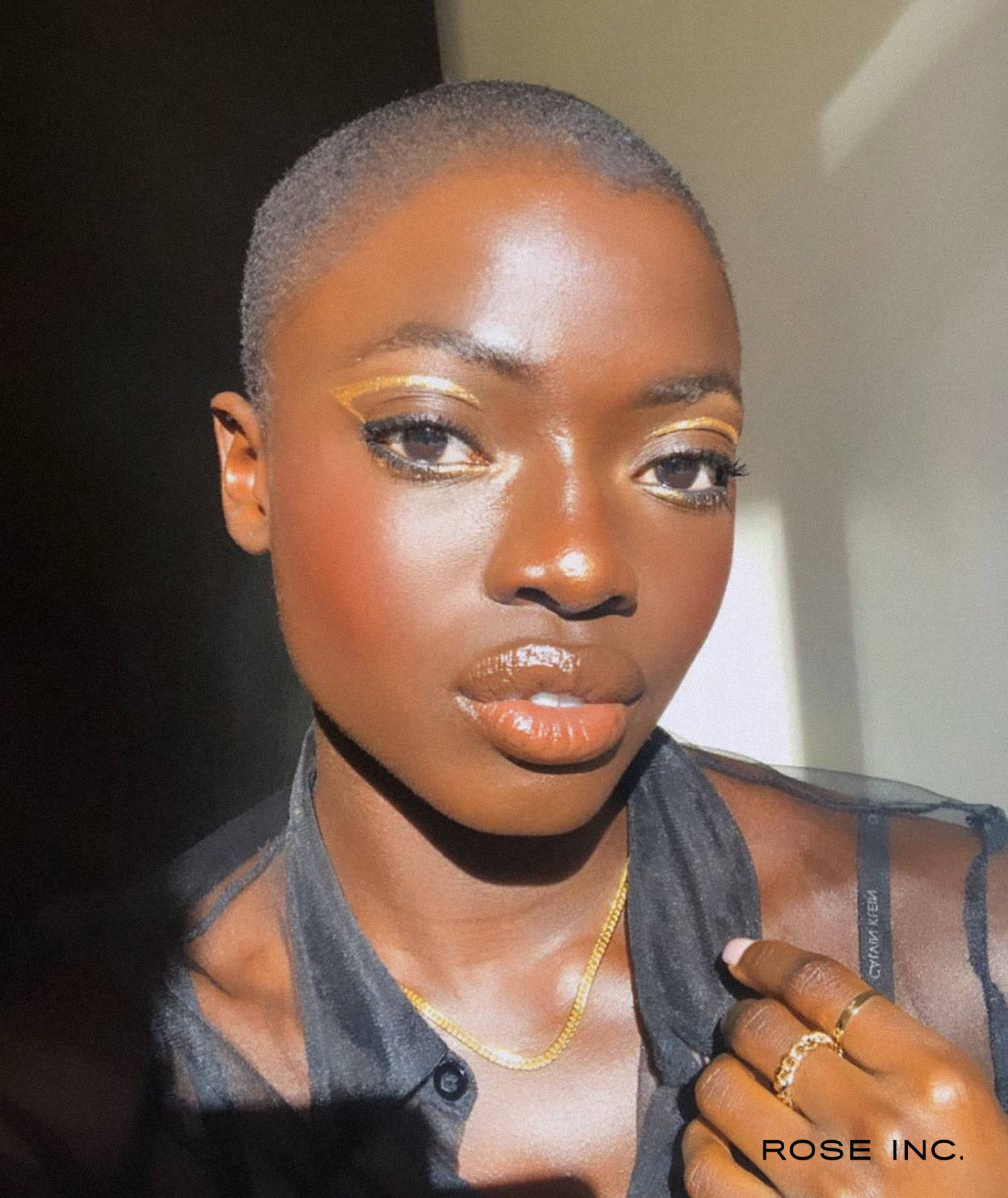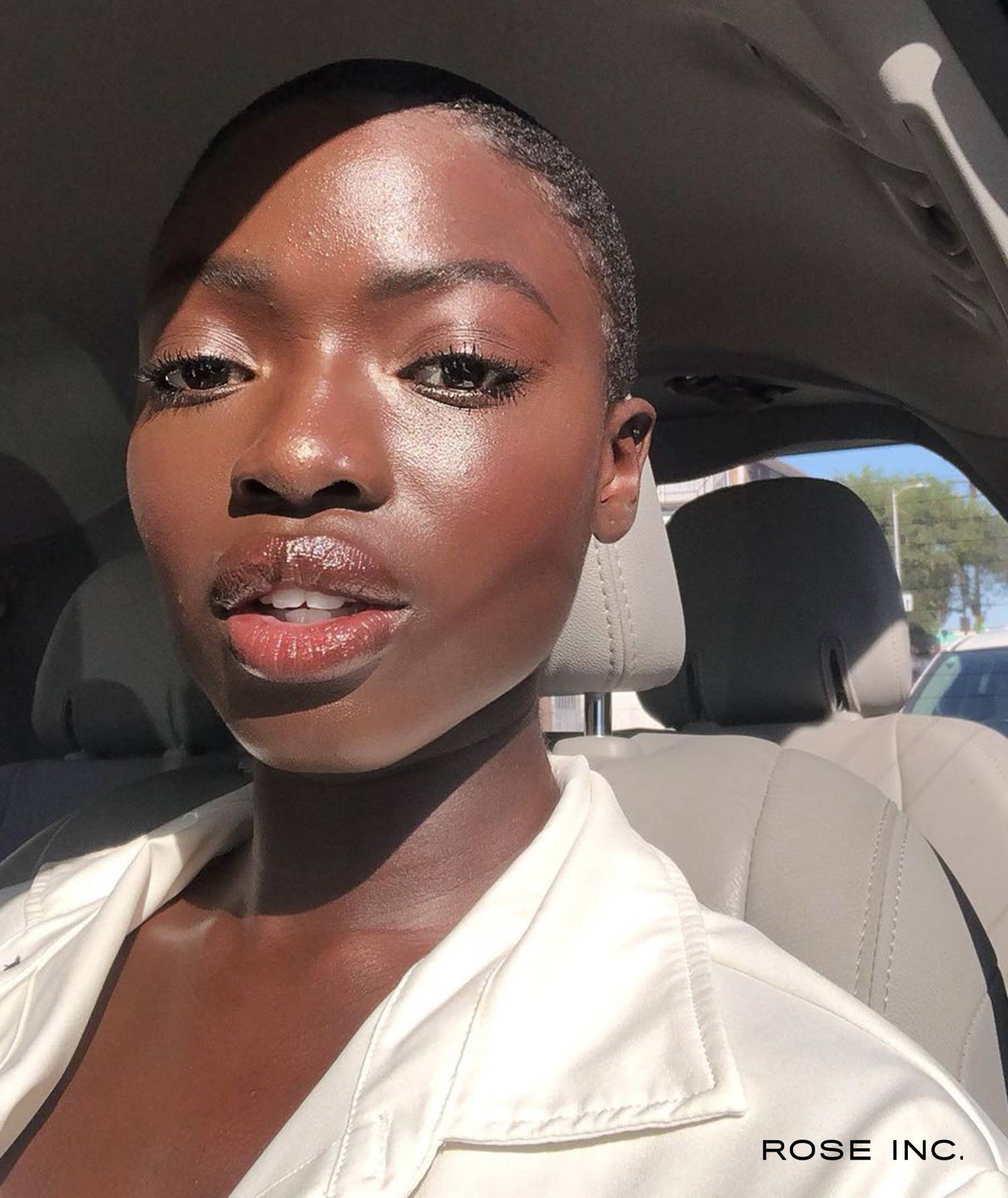 RI:
Let's talk about your hair! Would you consider short hair your signature look? What was it a journey?
SD:
Not really. I consider myself a muse that's forever evolving, and my hair is a form of expressionist art. After cutting it two years ago, I felt free. It was a release from conforming to what the world told me was beautiful. However, I do enjoy switching it up sometimes. I used to have signature looks that marked periods of my life. My mother owned salons so I always had someone to take care of and teach me about my hair!
RI:
What is your first beauty memory?
SD:
For as long as I could remember my family always had photos around the house, and every time guests came, they were enamoured by my mother's beauty. I'm my mother's first, so I always helped her get ready. I learned everything about makeup, skincare, perfumes, cleanliness, and hair from that queen.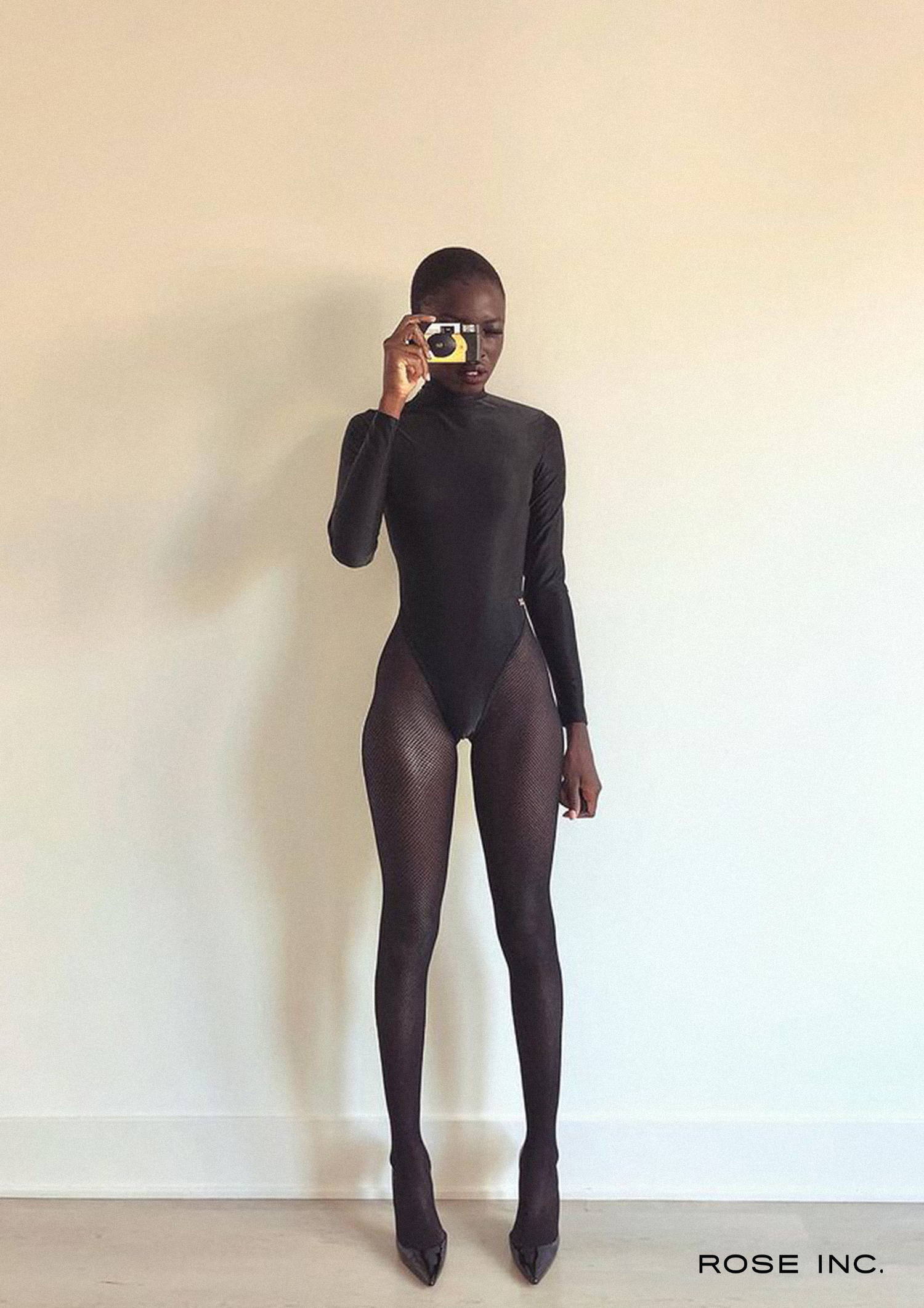 RI:
Who are your beauty icons, past and present?
SD:
I admire so many beautiful women from my friends and family to other models and celebrities. Definitely Lupita Nyong'o, Cher, Beyoncé, Rihanna, and anyone who lives authentically, unapologetically, and boldly!
RI:
If you had to limit your makeup routine to only three products, what would they be?
RI:
What does your day-to-day makeup look like?
SD:
A very dewy, healthy skin base with warm color on my cheeks, beautiful natural lashes, and brown lips—matte or gloss. My technique focuses on the skin as a canvas. For painters, the canvas is the most vital aspect, followed by color choice. I love the way colors contrast with my skin and gold is one of my favorite colors, so whenever I do my makeup, it'll for sure show up.
RI:
Thanks to brands like Fenty, there's been an awakening in the beauty industry towards more inclusive shade ranges and diversity in campaigns. How have you seen the industry change since you started modelling?
SD:
I've definitely noticed this. Brands are now trying to share the Black experience but considering that the Black community has existed here for centuries, it's a shame that they've just chosen to incorporate us into the conversation around beauty. It also says a lot.
I've noticed more beautiful Black and brown people on covers, runways, and starring in campaigns, just as I've noticed every other trend. Deep down, I'm praying it's not just a trend and that this demand for ethnic models won't just fade. The industry must remember that we are not pawns. We don't exist to fill your quotas.
RI:
How can the modelling world do better?
SD:
By hiring, supporting, and listening to Black creatives. There's so much appropriation and misinterpretation of our culture because non-Black people try to share our stories and mimic our voices. To share someone's story, you must first understand them: Their struggles and their history are the core of their existence. You must understand what truly inspires them in all that they do. It's important to understand who you're speaking to, and more importantly, what you're talking about.
RI:
What would someone never guess about you?
SD:
I pray five times a day. I can't sing to save my life, which doesn't stop me, but I can dance! I also don't watch TV at all. I also still get terribly shy!
RI:
Where do you see yourself in five years?
SD:
I can only hope to be impacting global issues that I'm passionate about, channelling the artist within by forever creating or inspiring the creation of art across all mediums. Somewhere being a muse, forever!