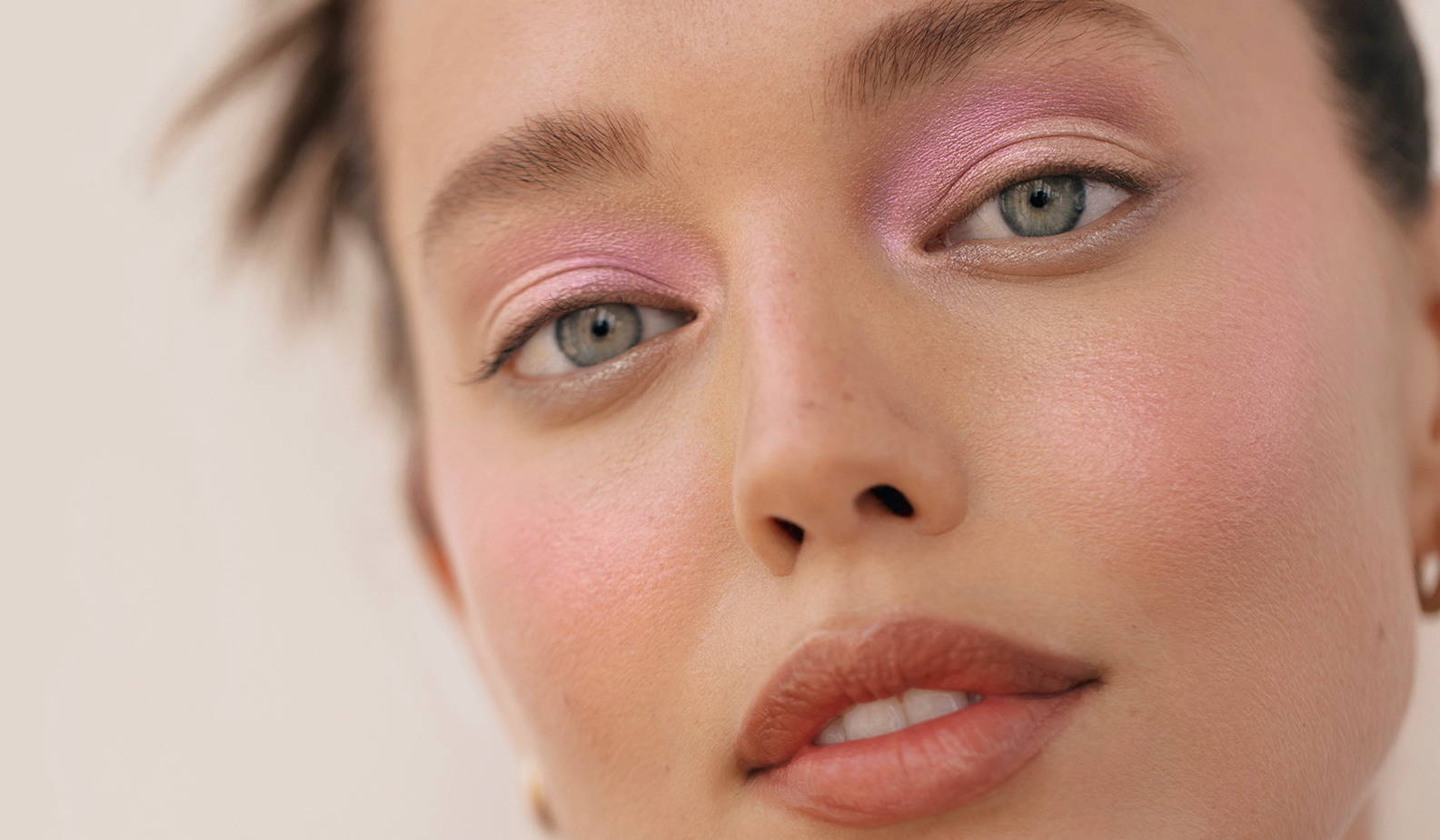 03 / 04
AIR TUTORIALS
Artist In Residency: Misha Shahzada Elevates Gilded Pink Makeup
Welcome to Artist in Residency, our series that brings the industry's most innovative makeup artists to Rose Inc. for a month of creativity and inspiration. Each week, you'll discover an original look—and the story behind it—created by an artist we love.
From a young age, Misha Shahzada knew she wanted to work in beauty, but becoming a professional artist felt beyond her grasp while growing up in a small town in Northern California. "I wanted to do makeup, but I didn't know how to be a freelancer and be successful," she says, so she studied finance in college with the goal of becoming a beauty buyer instead. Soon she'd accepted a job as a stock trading assistant in New York City, an opportunity many would covet, but she still couldn't shake the beauty bug.
"I had all these dreams and goals to do editorial, so when I was 21 I decided that I was going to do makeup," she recalls. For four years Shahzada traded days off for hard work. She worked her assistant job on Wall Street during the week and built her portfolio on the weekends. A decade later she's accomplished her goal many times over. The Lebanese-American artist's work can be seen in Vogue, Harper's Bazaar, ELLE, i-D, and Interview Magazine. For these reasons and more, Rose Inc. is delighted to welcome Shahzada as our March artist in residency.
When approaching this editorial shoot, Shahzada had one overarching goal: "I want to spread some optimism," she says. Living through the global pandemic in NYC has given the artist a new perspective and a desire to find the silver lining in the everyday. Whether whimsical artwork or a soothing color palette that inspired each look, Shahzada left breadcrumbs by way of silver on her eyeliner throughout the four looks, which she created on longtime client and friend, model Emily DiDonato.
Her Residency Inspiration:
Gazing at sunsets from her New York City window during lockdown was one silver lining of her time spent in isolation, says Shahzada, and a rose gold-hued photo in her inspiration folder inspired her first look in residency. "There are hints of gold, silver, and pink," she says. "The clouds and the colors make me feel nostalgic for vacation and travel… It's a nice feeling."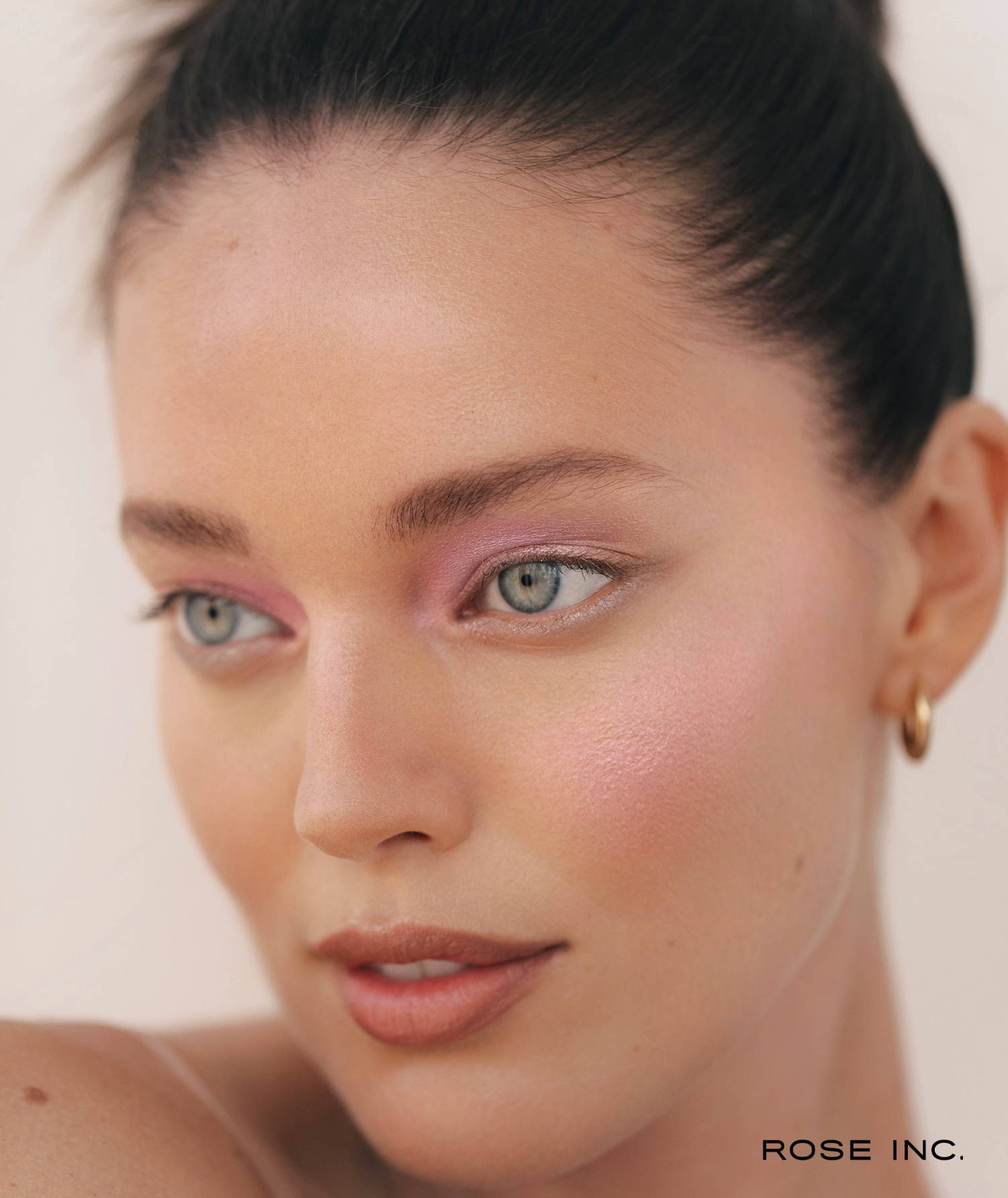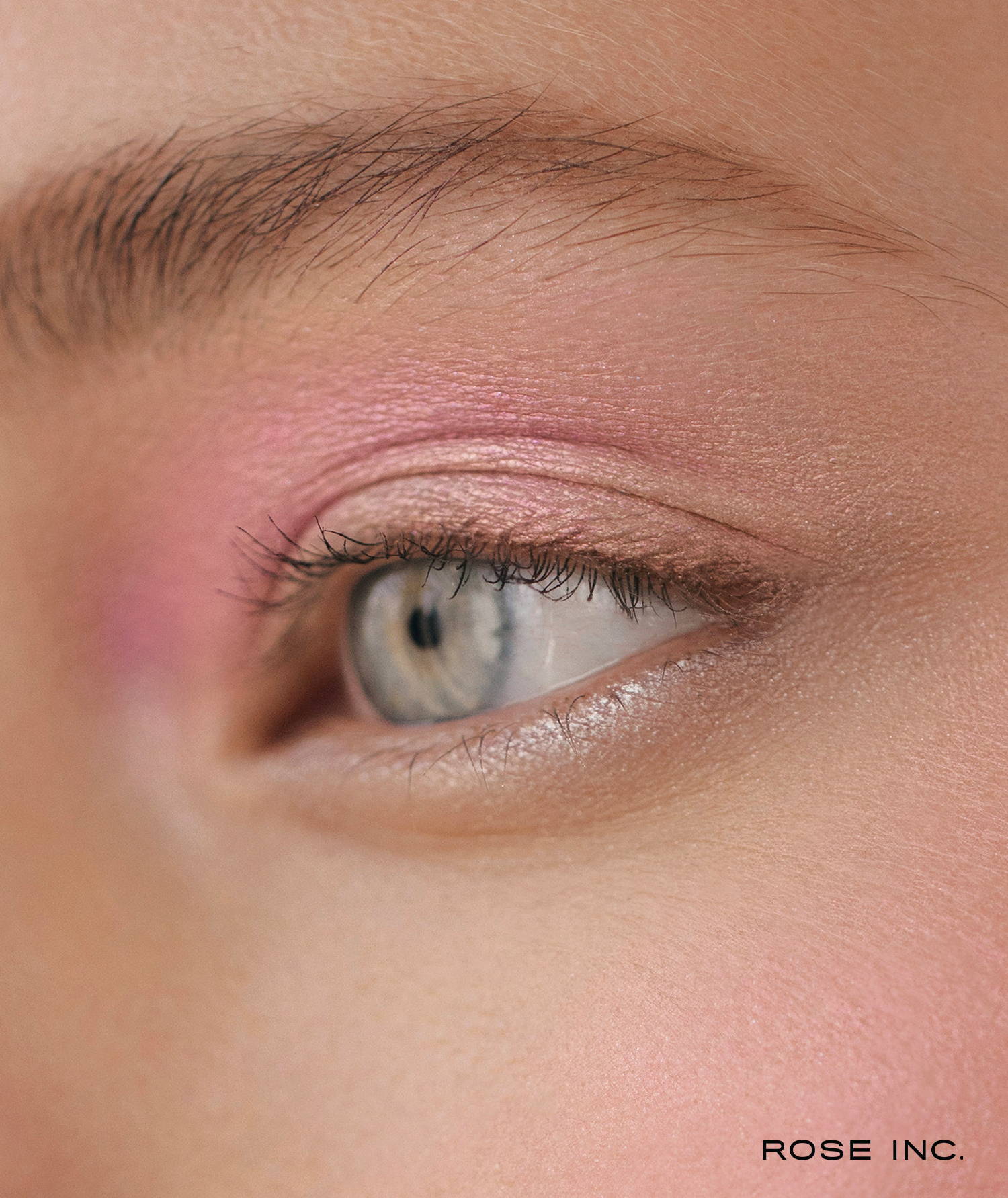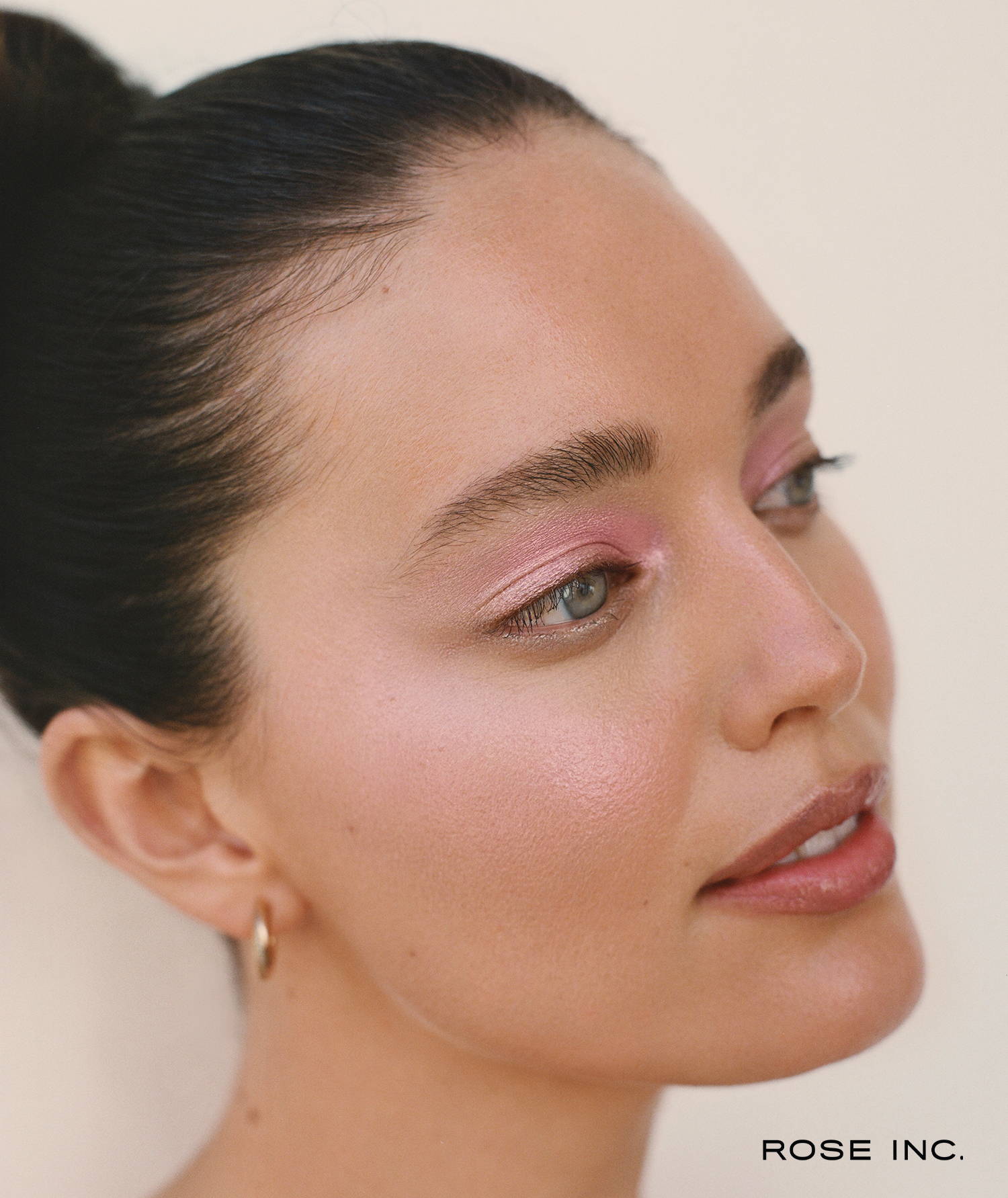 I diluted the pink shadow with the tiniest amount of moisturizer and applied it all over her cheekbones…
To begin DiDonato's eyes, Shahzada reached for Kevyn Aucoin Cream Foil Eyeshadow in Millennium. "I applied it all over her lids," she says, noting that she used Rēphr Brush #02 for accuracy. "It gives off a really nice iridescent highlight when she moves her head." Impactful pinks tones meant to capture the artist's sunset reference image came next. Working with a dome-shaped brush and various shades of pink from Maybelline The City Mini Palette in Blushed Avenue, Shahzada built the soft shape on the model's lids and into the inner corners before buffing any harsh edges. "The look was inspired by the tones of the photo, but also the ethereal shape of the clouds," she says.
A subtle touch of gold on the model's inner corners and silver of her bottom lashline—Maybelline Color Strike Eye Shadow Pen in Spark and TattooStudio Eyeliner Pencil in Sparkling Silver, respectively—and a coat of mascara finished her eyes.
Creating a cohesive look was of utmost importance: "I diluted the pink shadow with the tiniest amount of moisturizer and applied it all over her cheekbones with a brush," Shahzada says of her trick to create a monochromatic feeling. DiDonato is a face of Maybelline, so Shahzada has become an expert on the line. "I used my favorite Maybelline Lip Liner in Gone Greige," she says. "If you love mauves and pinks, it's the best lip color." She then topped it with Hourglass Lip Oil in Bare to complete the look.