Artist In Residency: Cyndle K's Colorful Koi-Eye
Tutorials
For many artists, inspiration and exploration play interconnected creative roles. Discovering a color or shape, or feeling a texture or mood in a new location, can be enough to spark something magical. After years of working across continents and time zones on editorials and with celebrities—and collecting inspiration along the way—Chanel makeup artist Cyndle K experienced a different phenomenon in 2020: wanderlust. In the midst of a global pandemic, the New York City-based creative found herself looking back at images taken during her travels—a spirit she brought to Rose Inc. for her January Residency. "I want to be reinspired by the places I've been lucky enough to see in my life," says the Boston native. "It's nice to travel through the past."

Best known for the effortless, sophisticated-yet-cool aesthetic that's made the self-taught artist in-demand across publications like Vogue, W, and Allure—and with celebrities like Taylor Russell, Maggie Rogers, and Phoebe Tonkin—she translated four reference images from her own camera roll into pared-down homages to the beauty of her subject. Done on herself, and photographed by her husband in their home, keeping things light and easy was of utmost importance. "I wanted to keep the vibe very wearable," Cyndle says. "You don't want to wear a ton of makeup at home right now."

For these reasons and more, Rose Inc. is delighted to welcome Cyndle as our first Artist In Residency of 2021.
Her Residency Inspiration:
Maximizing every minute is commonplace for creatives lucky enough to travel the world for work, which is how Cyndle ended up snapping the photo that inspired her second week in residency. "I was in Japan three years ago and took a stroll with my husband between jobs," she recalls. They found themselves in the Imperial Palace Garden in Tokyo and spotted these koi fish. "I love the colors and textures," Cyndle says, so she reimagined a classic cat-eye with a fin-like swoop in a daring red and yellow color combination. The result is elegant, refined, and wholly unexpected.
Behind This Look:
"I wanted to keep the skin light and fresh to keep the focus on the eye," Cyndle says, so she opted for a semi-sheer base: Chanel Les Beiges Water Fresh Tint in Light plus a little Laura Mercier Translucent Loose Setting Powder over her T-zone. "Generally, I try to keep a balance of being a little undone if one [part of the face] is very done," she says. "So there is a relaxed nature to it." With her minimal complexion protocol finished, she moved onto her eyes.
"I wanted it to feel less like a cat-eye and more like a little swoop…"
"Building the texture is important," Cyndle notes, so she first reached for Chanel Stylo Yeux Waterproof Long-Lasting Eyeliner in Eros, a burgundy color she calls an all-time favorite. "It's easier to get a punch if you layer shadow over pencil." After lining her upper and lower waterlines, she began to sketch out an upturned shape. "I wanted it to feel less like a cat-eye and more like a little swoop," she says. Pro tip: Start your swoop at the bottom lashline, not top, for more overall curve. "Even going into the center of the lid using the eyeliner will give you a really clean, precise line," she says. Manipulate with cotton buds as needed.

Once she had her outline in place, Cyndle moved on to Huda Beauty Obsessions Eyeshadow Palette in Ruby. "Use a flat eyeshadow brush to trace over the liner with the shadow," she says. "I stuck to the pinky-red tones to create an elongated shape to mirror the tail of the fish." Continue building your color into the crease if you haven't already, she says. Ben Nye Eye Shadow in Sun Yellow provided the contrast. "I kept the center of the lid more bare so that the yellow eyeshadow would pop," she says. "You can even spray your brush so that it's a little damp and then press on the yellow pigment to have even more of an impact." A few coats of Chanel Le Volume Stretch de Chanel Mascara finished her eyes.

"I wanted the lip color to have the same tone," Cyndle says, so she used Ilia Balmy Gloss Tinted Lip Oil in Saint. "It's pretty sheer so your natural color comes through, just a little bitten to keep that balance of the face."

Cyndle K photographed by Stas Komarovski. Written by Lexy Lebsack.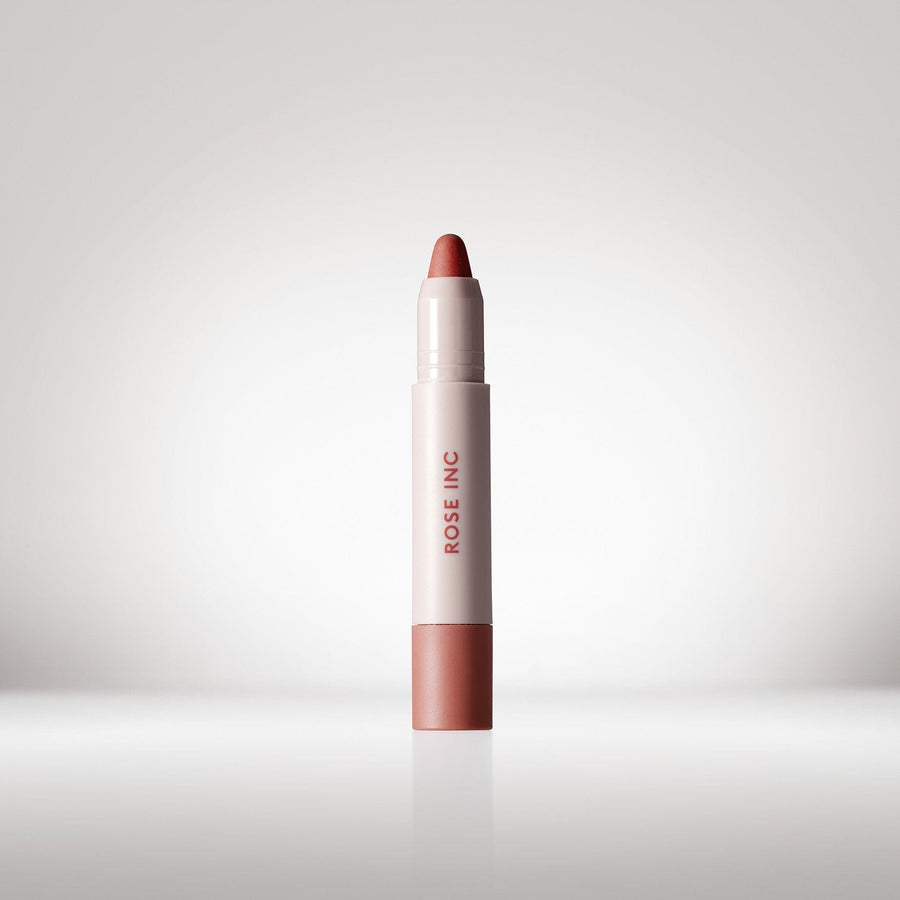 Original price: $18Current price: $9
Lip Sculpt Amplifying Lip Color
Smoothing, plumping and conditioning
Original price: $18Current price: $9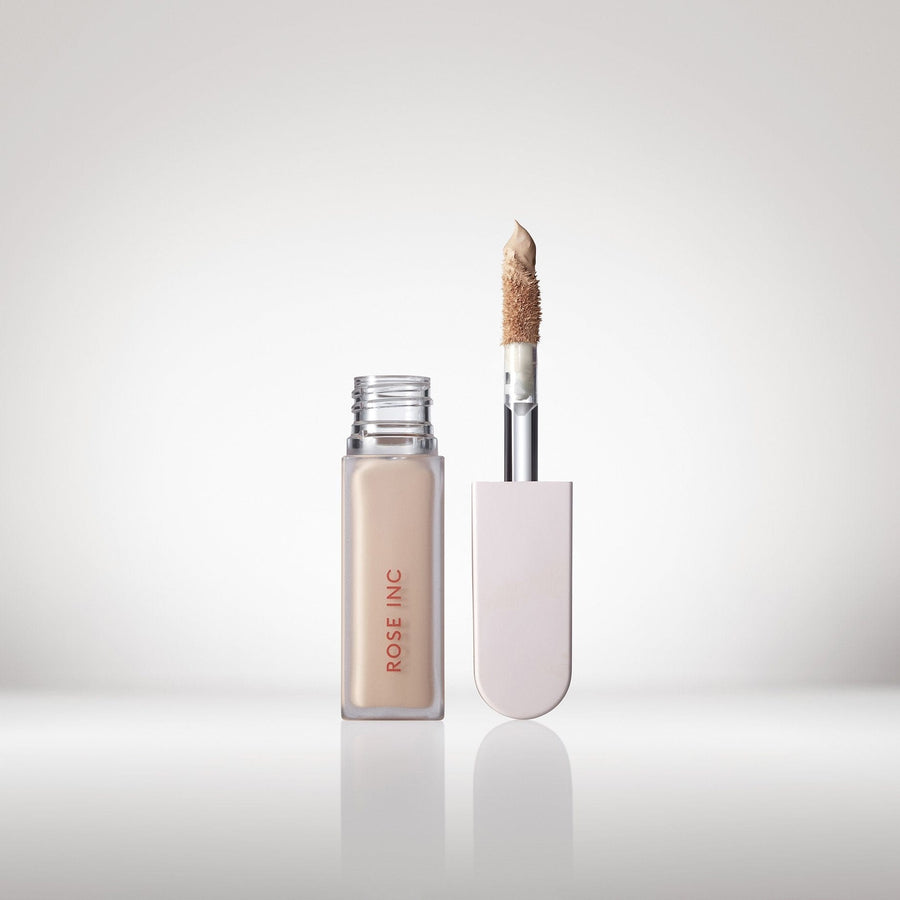 LX 200
Very Deep Skin Tone, Neutral Undertone
LX 190
Very Deep Skin Tone, Cool Red Undertone
LX 180
Deep Skin Tone, Warm Neutral Undertone
LX 170
Deep Skin Tone, Golden Undertone
LX 160
Deep Skin Tone, Red Undertone
LX 150
Deep Skin Tone, Neutral Undertone
LX 140
Medium/Deep Skin Tone, Neutral Undertone
LX 130
Medium/Deep Skin Tone, Warm Golden Undertone
LX 120
Medium/Deep Skin Tone, Pink Undertone
LX 110
Medium/Deep Skin Tone, Golden Undertone
LX 100
Medium/Deep Skin Tone, Peach Undertone
LX 090
Medium Skin Tone, Olive Undertone
LX 080
Medium Skin Tone, Pink Undertone
LX 070
Medium Skin Tone, Golden Undertone
LX 060
Medium Skin Tone, Peach Undertone
LX 050
Light/Medium Skin Tone, Neutral Undertone
LX 040
Light/Medium Skin Tone, Golden Neutral Undertone
LX 030
Light Skin Tone, Pink Undertone
LX 020
Light Skin Tone, Peach Undertone
LX 010
Fair Skin Tone, Neutral Undertone
LX 200
Very Deep Skin Tone, Neutral Undertone
Softlight Luminous Hydrating Concealer
Medium coverage, brightening, blurring
Current price: $30