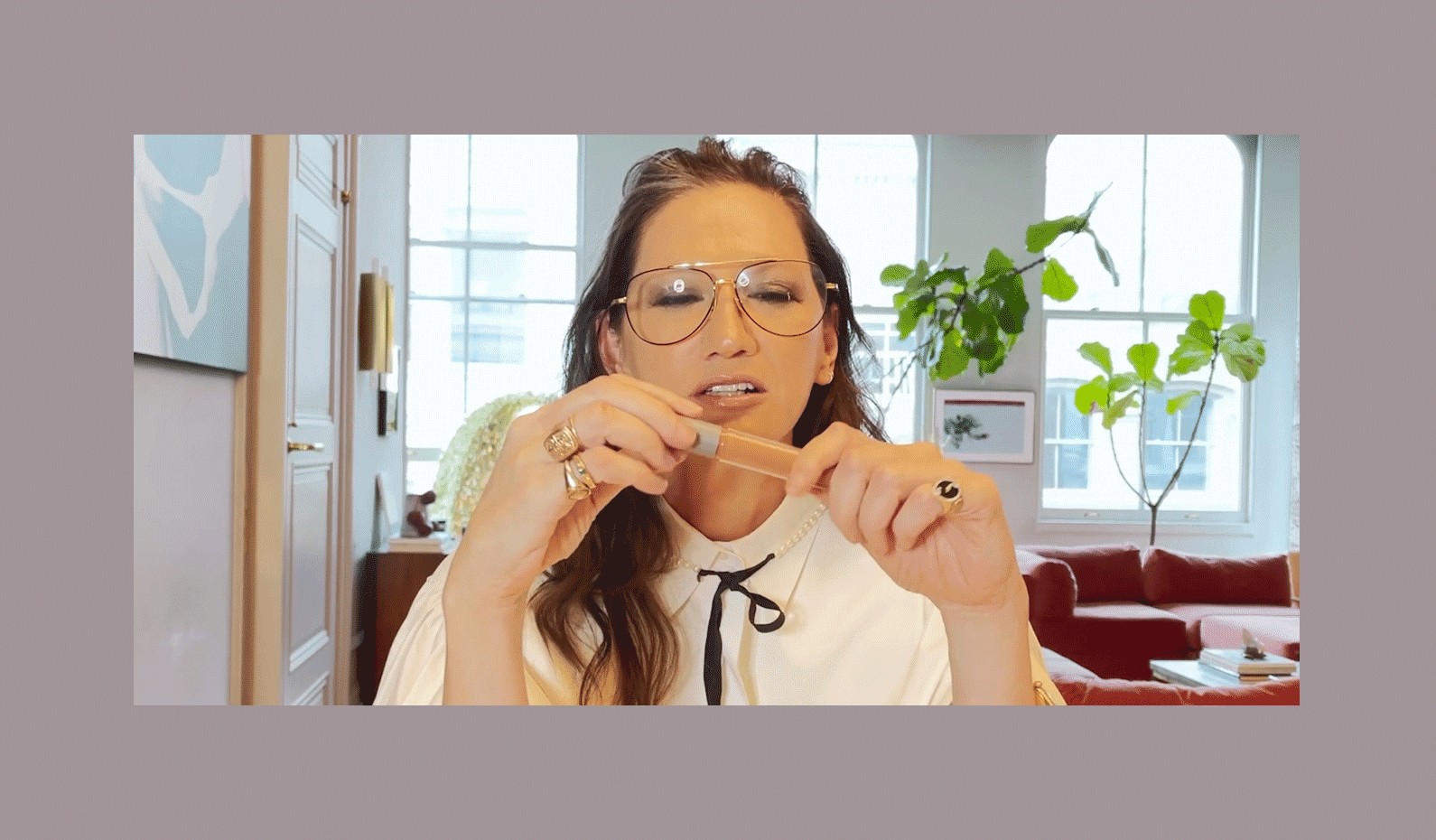 06 / 01
TUTORIALS
Jenna Lyons Spills What's In Her Bag
The Loveseen founder shares the everyday essentials in her purse with Rose Inc.
Jenna Lyons revived preppy fashion during her 27 year tenure at J. Crew, and now she wants to breathe new life into another part of the American aesthetic: faux lashes. But the Loveseen founder—who broke down her lash application protocol for Rose Inc. last year—has done more than create modern lashes; she's also crafted chic carrying boxes and a tool for back-of-the-car application. She's sharing details about these useful beauty accessories, plus all the everyday essentials she totes in her purse, in today's episode of The Spill.
Press play to watch Lyons share everything in her purse, then shop her essentials, below.