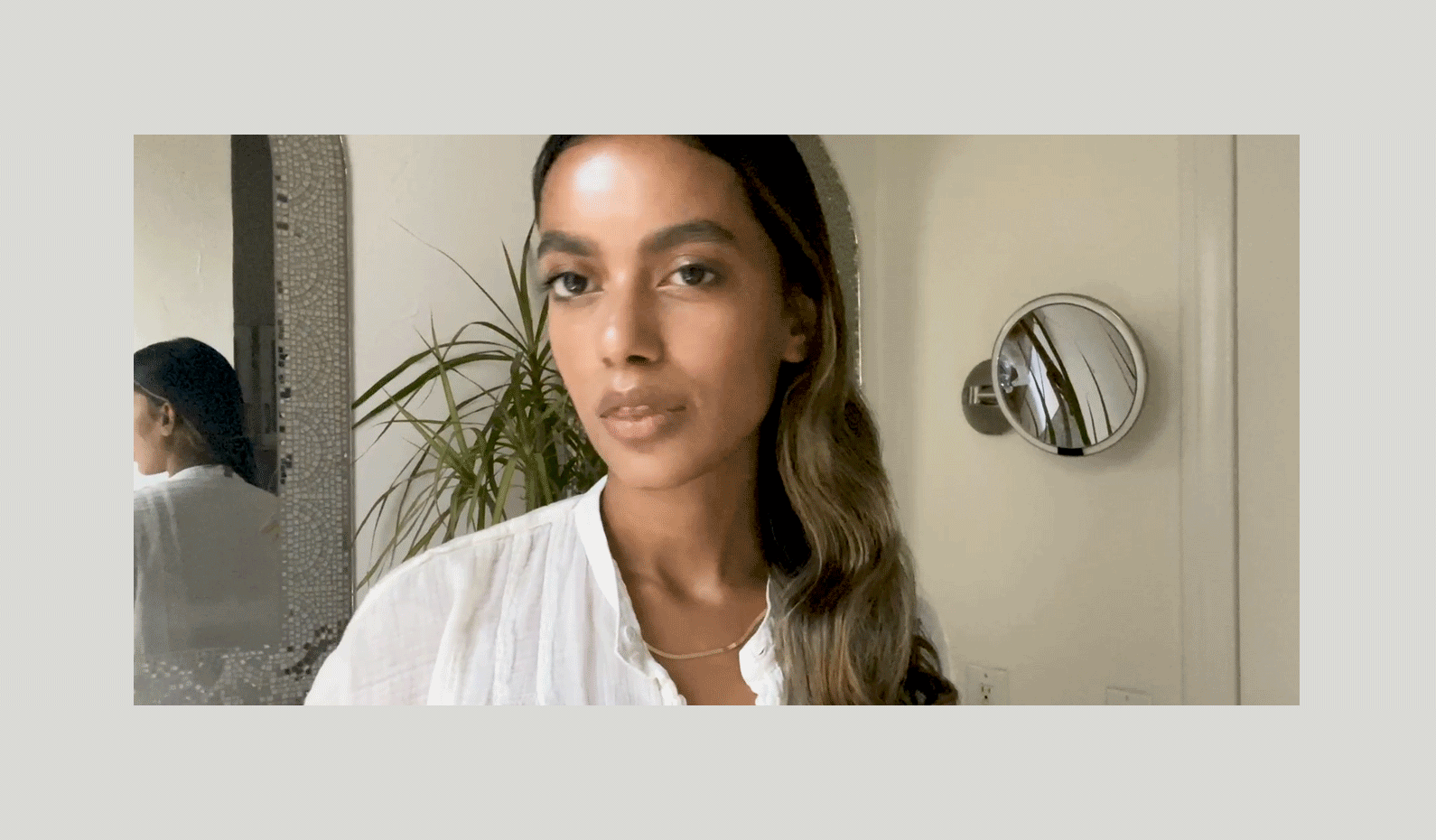 08 / 04
TUTORIALS
In My Bathroom: Stella Simona
When given an opportunity for a virtual visit to Stella Simona's Los Angeles home, one might assume that her jewelry box would be the main attraction. As the co-founder of two lines—Amarilo and Haati Chai—her personal collection of herringbone chains, meaningful charms, and heirloom rings is undoubtedly captivating, but her ability to layer doesn't stop at accessories.
Simona's signature, glowing makeup look is the result of experly stacked products. By first pressing a cocktail of hydrating serums into her complexion, she adds long-lasting moisture that creates the perfect canvas for the stable of glow-inducing formulas to come.
In our latest In My Bathroom video, Simona walks us through her protocol for soft, radiant makeup for any complexion.