02 / 18
AIR TUTORIALS
Harriet Westmoreland's Sophisticated Black Micro-French
Welcome to Artist in Residency, our series that brings the industry's most innovative artists to Rose Inc. for a month of creativity and inspiration. Each week, you'll discover an original look—and the story behind it—created by an artist we love.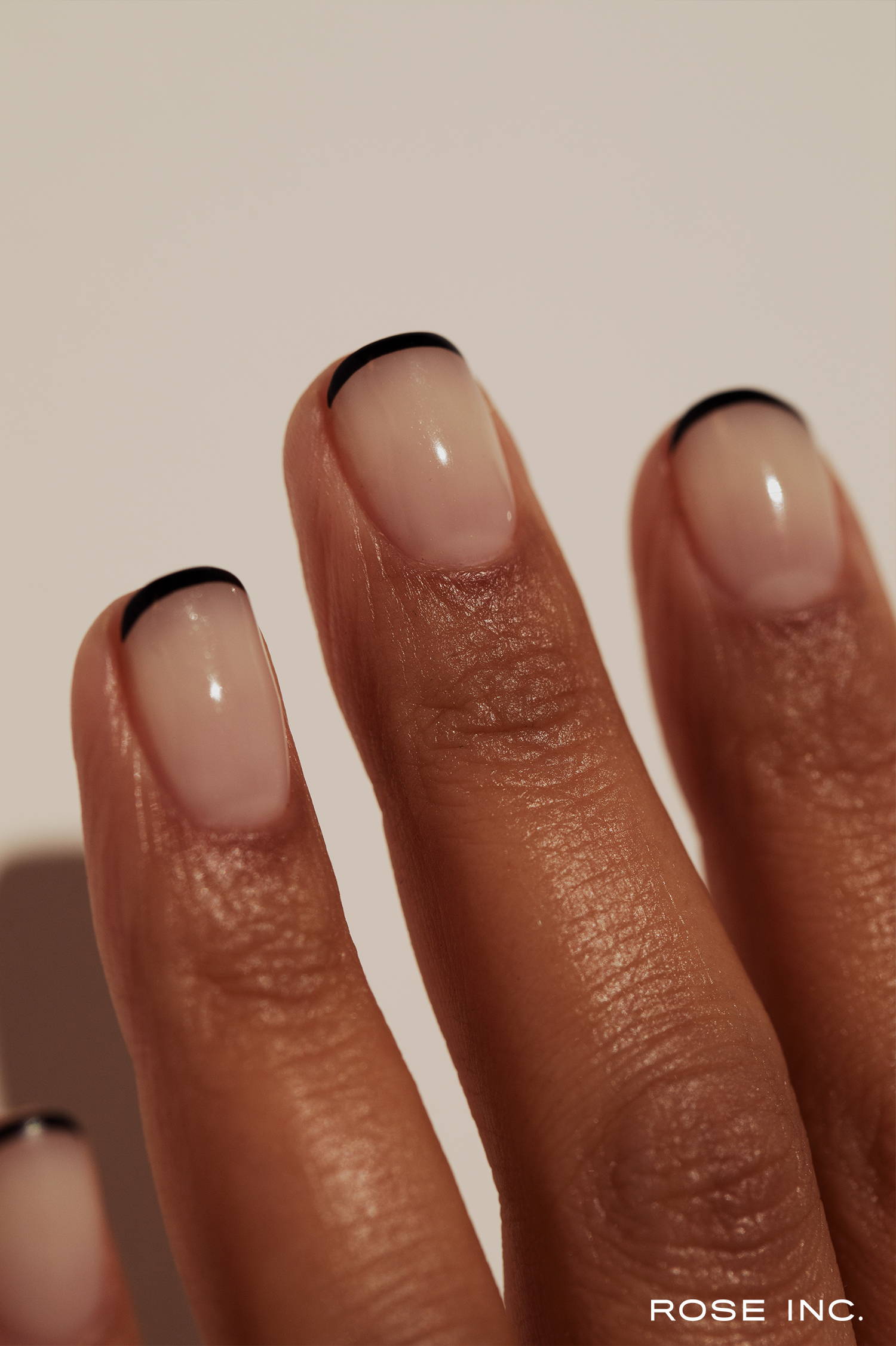 One of Harriet Westmoreland's earliest memories started around the time she was 4 years old. "My Grandmother had a little French manicure nail kit and every Saturday morning I would watch her do it on herself," she recalls, noting that she studied this ritual well into her teen years. Years later, Westmoreland reimagined the classic look in her mind—a fine line of color that hugged her nail's short, square edge—but couldn't find a nail tech who could bring it to life exactly the way she wanted, so she set out to create it herself. "In the beginning it would take me hours to do the French," she recalls. "I couldn't get it right for such a long time, but here we are!"
Soon enough the self-taught artist was getting requests from friends and then eventually, strangers. With two young sons at home, turning her passion into a flexible profession made a lot of sense. Fast forward a few years and the Yorkshire-based artist has worked her way from salons to London-based private clients and has big aspirations for her own product line. Her work, best described as modern, minimal, and meticulous, is sophistication for the Instagram era.
For these reasons and more, Rose Inc. is delighted to welcome Westmoreland as our very first nail artist in residency.
Her Residency Inspiration:
The iconic French manicure has dipped in and out of vogue since its creation in the 1970's (in California, for the record), but it's had a few very good years as of late. It's crept into the zeitgeist in various renditions, but Westmoreland's take on the French's revival just might be the chicest. Done in sharp, classic black over a super shiny, tinted base coat, it's unapologetically edgy and ultra sophisticated all at once. "My clients will swap back and forth from black and white," she says. "It's super wearable and goes with anything."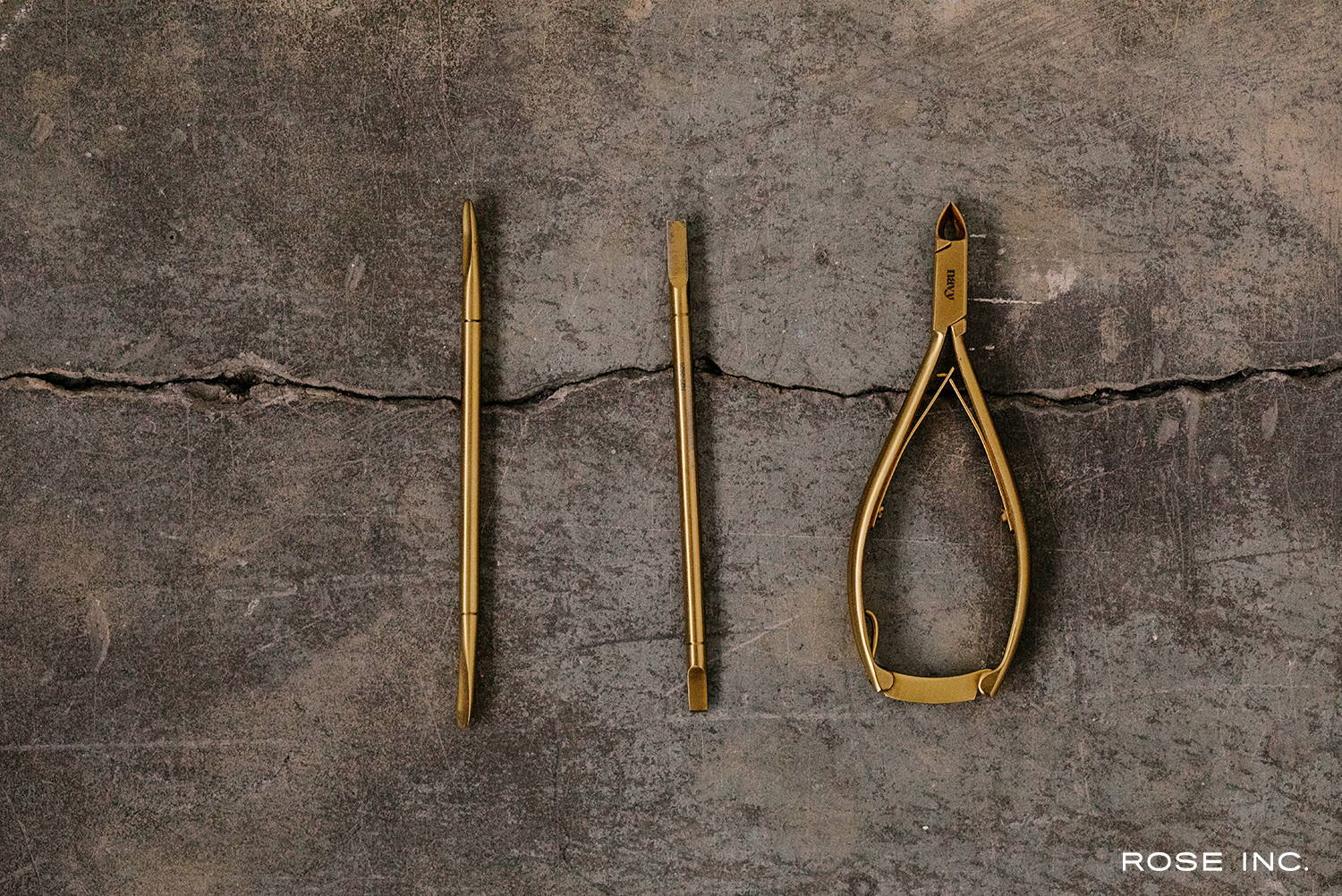 I like the nail to be as short as you can comfortably file it down…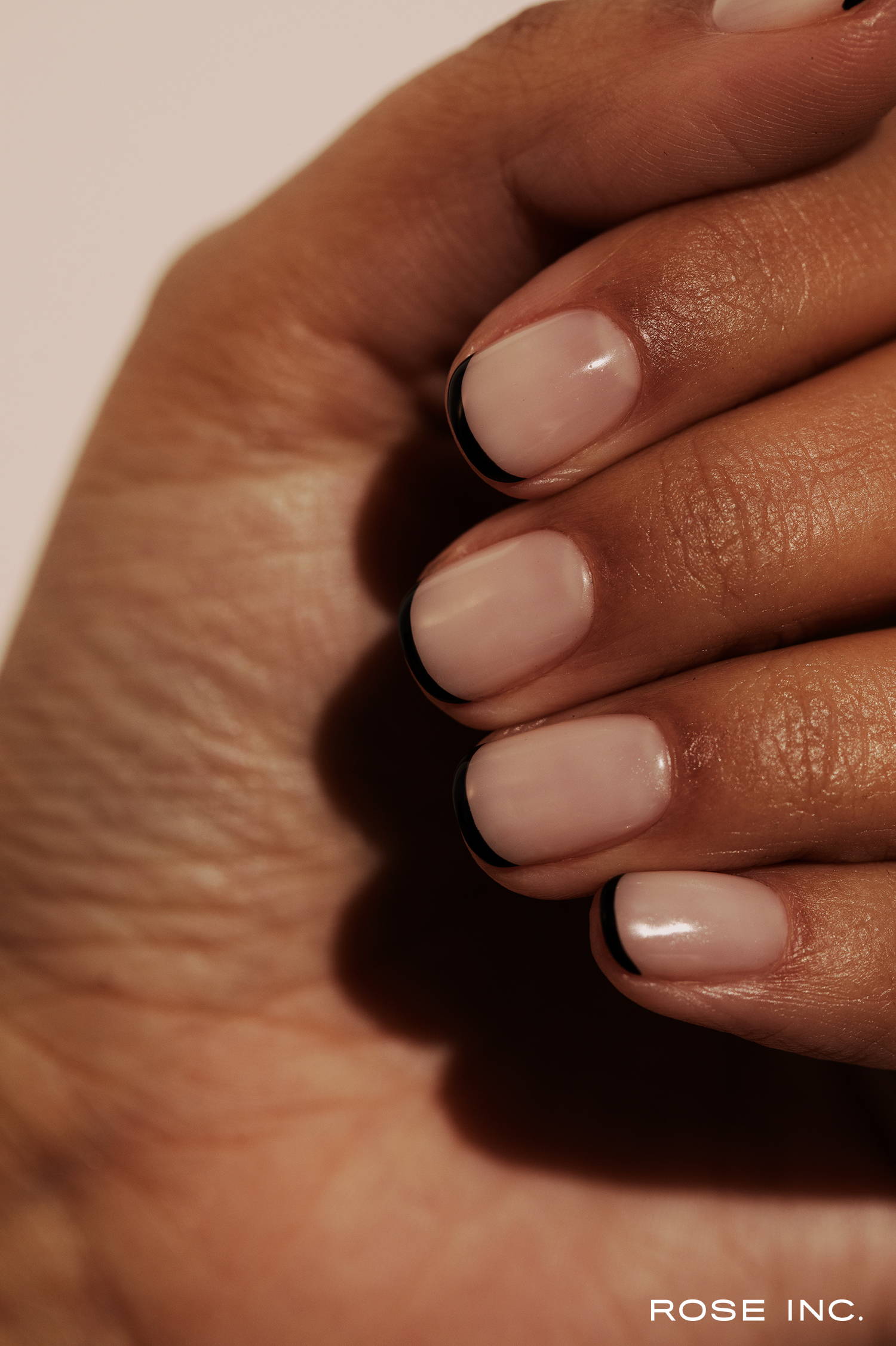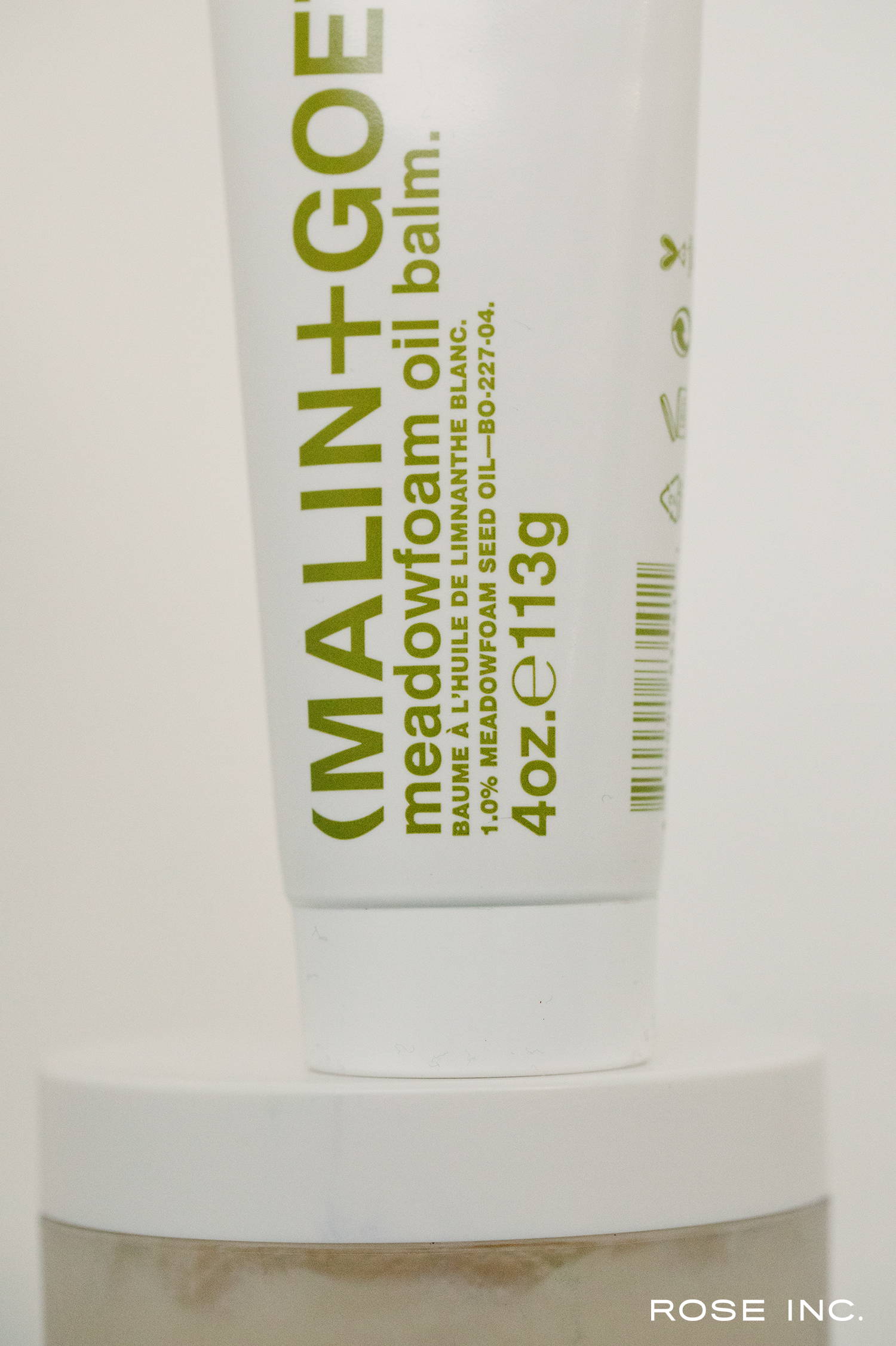 Behind This Look:
Begin with the nail prep protocol in Westmoreland's first week in residency, then take your nail length down. "The black needs a precise placement so I like the nail to be as short as you can comfortably file it down," Westmoreland says, noting that the square edge is vital for impact. Start with a super sheer base. "Something that is complementary to your skin tone," Westmoreland says. She points to the Dior Diorlisse Abricot range and Bio Sculpture Lavender Base as polish favorites. Gel is best for this kind of precision, she notes, but recommends Dior Vernis Nail Lacquer for at-home use.
Using a brush, Westmoreland suggests aiming for two strokes to complete the tip, each time starting at opposite edges. "You want to get that perfect teeny micro line across the nail," she says. A clear top coat finished the look.