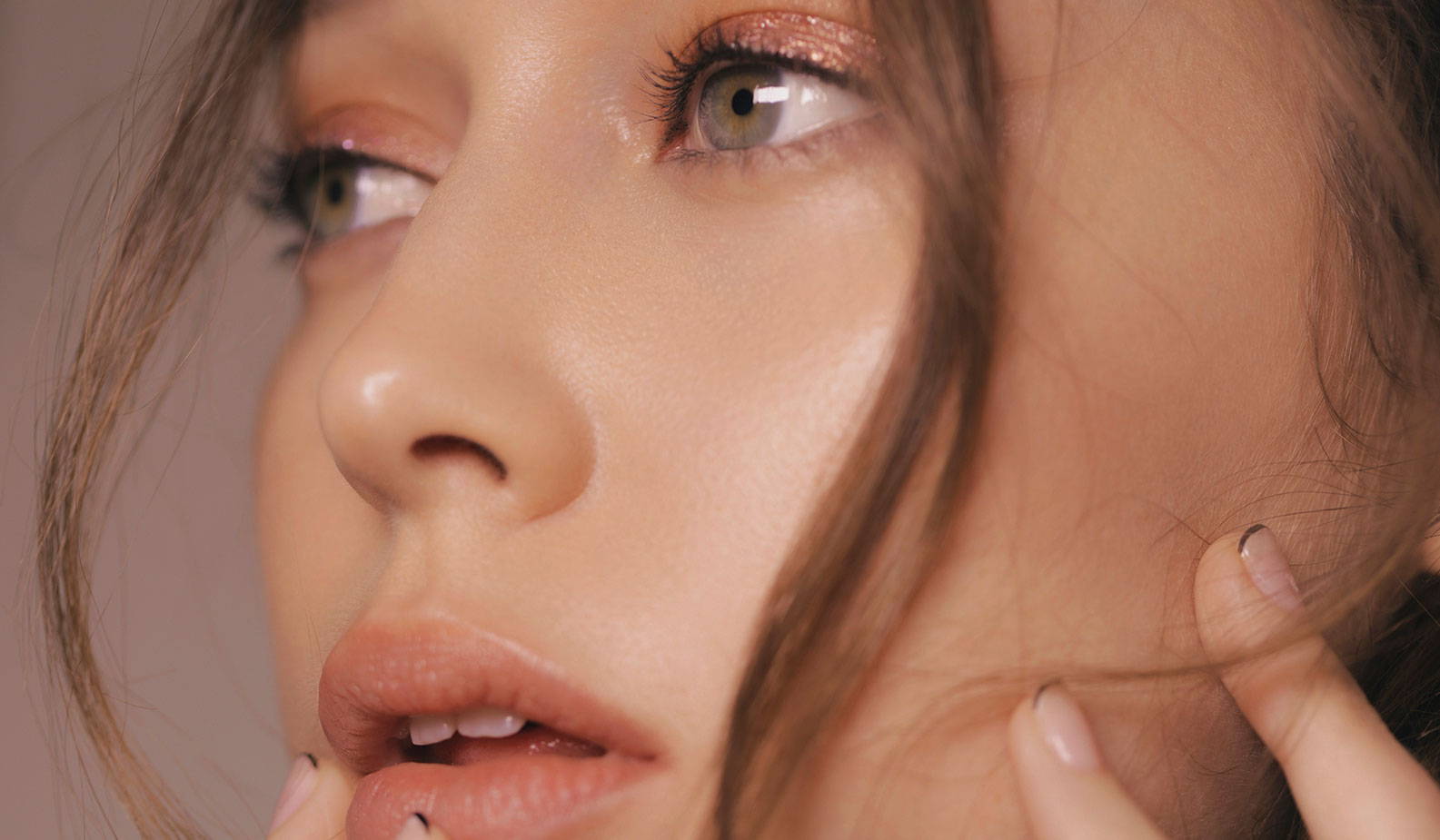 12 / 18
AIR TUTORIALS
Artist In Residency: Emily Cheng's Disco Ball-Inspired Eye
Welcome to Artist in Residency, our series that brings the industry's most innovative makeup artists to Rose Inc. for a month of creativity and inspiration. Each week, you'll discover an original look—and the story behind it—created by an artist we love.
Deep down, makeup artist Emily Cheng knew that she probably wouldn't be returning to a traditional university after taking a break to try a makeup course in her hometown of Vancouver back in 2005. "I'd always liked doing makeup and hair and ended up loving the freelance makeup course," she recalls. "Then I got a job at the Laura Mercier counter at [Canadian luxury department store] Holt Renfrew and ended up not going back!" Her risk paid off: She thrived in the wedding and commercial makeup circuit after graduating from renowned Canadian cosmetology school Blanche Macdonald and eventually set out for Hollywood.
It's been six years since Cheng arrived stateside and she's already risen through the ranks to become an in-demand artist working with A-listers like Yara Shahidi, Janelle Monáe, and Julia Garner, while her work can be seen in Elle, Harper's Bazaar, Marie Claire, and many more publications. "I feel like the luckiest person," she says. There's a lot of inspiration to glean from Cheng's work in 2020. Her ability to marry seamless, soft lines with impactful pops of color is captivating, as is her ability to translate top beauty trends—which often sacrifice function for flair—into ultra flattering, timeless looks.
Hers is the kind of pared-down glamour that feels especially wearable in the COVID-19 era, when many of us are celebrating the holidays from a distance this year. For these reasons and more, Rose Inc. is delighted to feature Cheng in this month's special two-part holiday Artist in Residency.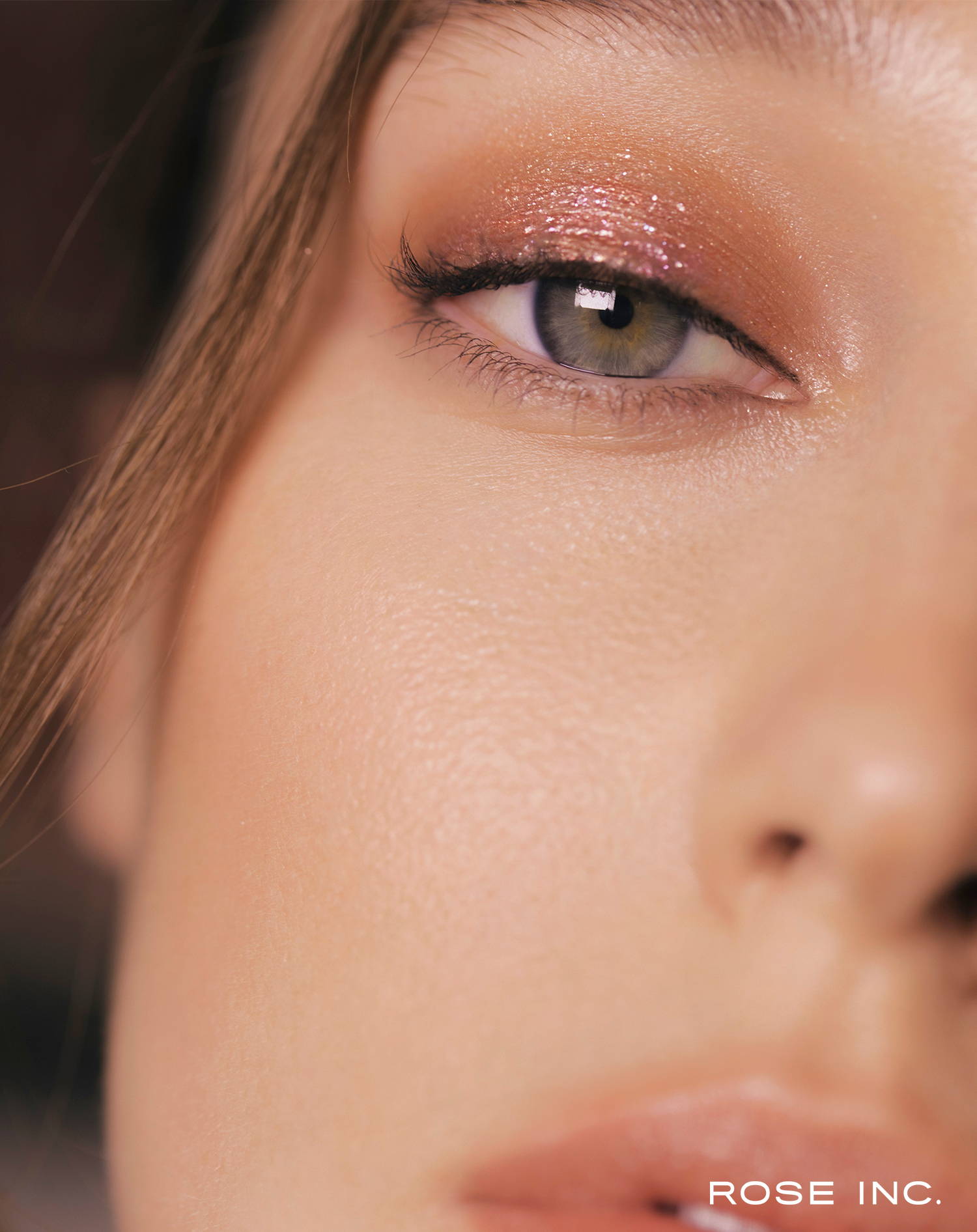 Her Residency Inspiration:
Like getting a song stuck in your head, some artists can't stop thinking about a dream look. Such was the case for Cheng's second tutorial in Residency: a sparkly, disco ball-inspired shadow look rendered in shades of rose gold, pink, bronze, and lilac. Wearing sparkly, liquid eyeshadow might sound intimidating, but Cheng tempered the glitz with understanded glamour elsewhere that's perfect for New Year's Eve and beyond.
Behind This Look:
Cheng followed the same protocol on Debnam-Carey's complexion as her first look, then focused in on the pièce de résistance using four different colors from Huda Beauty Matte & Metal Melted Shadows: French Lace & Diamond Drip, Cinnamon Toast & Hella Honey, Bubble Bath & Pink Champagne, and Ca$hmere Robe & Penthouse Suite.
Sticking to just the sparkly side of the double-ended eye color tubes, Cheng added equal amounts of all four shades. "I dotted the colors all over her lids, but not in any kind of order," she says. "I just kind of spotted it so it would kind of look like a disco ball. It was really fun." It's actually very simple: "No buffing or blending, just stipple it on," Cheng says. "I used a tiny eyeliner brush, but you can use the applicator that it comes with if you prefer." To line, or not to line, is up to you. "For myself, personally, I always wear eyeliner if it's a look," Cheng says. A whisper-thin coat of Chanel Longwear Intense Cream Eyeliner in Hyperblack along Debnam-Carey's top lash line and a coat of Too Faced Better Than Sex Mascara finished her eyes.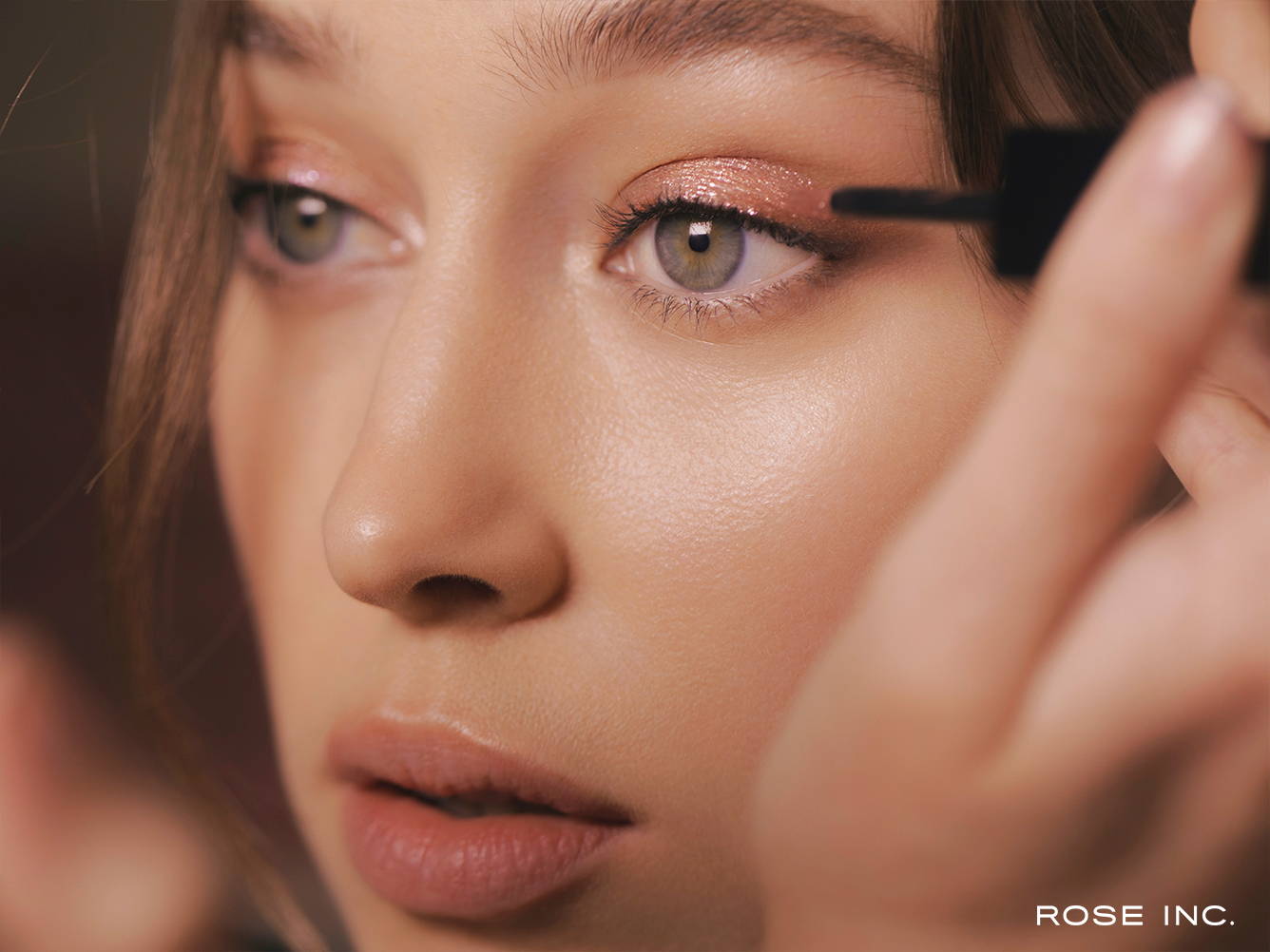 I dotted the colors all over her lids, but not in any kind of order...